Does Buying a Chinese Smartphone Pose a Privacy Risk?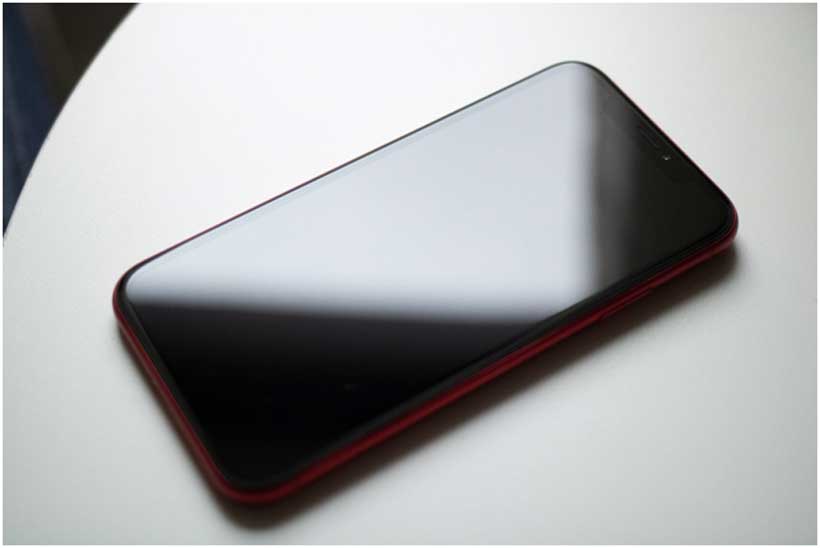 Chinese smartphones have garnered a pretty bad privacy reputation in the last few years, which stems from several issues, such as lack of consumers' trust and the fact that global political events have not really been in China's favor. Somewhere around the mid-2010s though, China's global image changed a lot for the better, especially with their appearance in the smartphone industry and when it comes to advances in 4G and 5G technology.
The smartphone industry is one of the fastest growing sectors in the global technology industry. Particularly in the last decade, which gave us the smartphone revolution, global device sales have skyrocketed from just 100 million in 2007, to over 1.5 billion today. Smartphones are also the most popular way through which people access the internet, which makes this sector critical for tech companies.
14 years ago now, we experienced the launch of the first Apple iPhone in 2007, which would undoubtedly mark the beginning of a new Information Age. As the years went by, we have seen big players such as Samsung entering the market, as well as most recently Chinese companies like Huawei and Xiaomi eating up global market share with their very affordable smartphones. It isn't just Huawei and Xiaomi, though, let's not forget Oppo and Vivo too, who have held small but stable market share, even gaining popularity in the United States.
Apple never really took off in China like it did in the rest of the world, as the nation favoured national production and local brand loyalty, but Apple has always been in demand there. Outside of China though, Apple had absolutely dominated the smartphone market for a long time with the entire world anxiously awaiting their next press conference, and what their new iPhone would be like. The market dominance then switched hands between Apple and Samsung for a few years, with Samsung being dominant most of the time.
Now, however, the global smartphone market has changed. With so much competition on the horizon (Samsung, Xiaomi, Huawei), as well as Apple charging very lofty prices for their latest offerings (and having lost some of their charm along the way with radical design changes), Chinese players have adapted and grasped a firm hold on the market for the foreseeable future. Offering familiar minimalist design approaches that Apple is known for, as well as having totally revamped their marketing, Chinese smartphone brands are now a true contender to the established giants. Ultimately, the most important target market for Chinese smartphones is the US and EU markets.
There is a big problem there though, it looks like there are serious privacy issues that plague Chinese smartphones and their reputation. Let's look into this below.
What Is The Problem With Chinese Smartphone Brands?
With news of Huawei being banned (Xiaomi is also blacklisted) from Western countries, their reputation is not in a good place. Today, there are many Chinese smartphone brands available, with Huawei and Xiaomi being the most recognizable internationally -the ones that have sold the most outside of China. Some of the other 'budget' brands are Honor and Realme, for example, which may not be known to most people. There are many more Chinese smartphone brands, but way too many to list.
With so much political tension between the US and China, what does this mean if you are planning to buy/already own a Chinese smartphone? Unfortunately, it is a fact that Chinese smartphones have experienced many privacy and security related issues with their devices, which fall into the categories;
Pre-installed spyware
Malware vulnerabilities
Data theft
Hardware 'Backdoors'
Weak encryption
Beyond pre-installed malicious software in Chinese smartphones, there are additional risks from installing very popular Chinese-made social media apps, such as;
Takeaways For Your General Smartphone Security
Having covered why there is so much negative buzz around Chinese smartphones and their privacy risks, let's remember that a lot of it comes from the political tension between China and the US. There have been countless allegations of spying, hacking and data risks. Beyond this, there is a more important fact for the regular user. It is that Chinese phones are Android-based, which has a much larger user base and is as such more susceptible to attacks.
Let's emphasize one thing; yes, that doesn't mean that these devices are safe, but what is safe nowadays? Should this deter you, a regular citizen, from buying a Chinese smartphone? It is difficult to say what is considered 'safe' nowadays, and depends a lot on who you are and whether your data is so sensitive that governments will try to access your phone (for most people, this is not an issue).
However, for the privacy conscious individuals out there, there are some things you must implement for your safety and peace of mind, no matter what kind of device you use, or which country it comes from;
Always use a trustworthy Virtual Private Network, or VPN
Consider that iOS may be safer than Android overall
Make sure that you have a strong password on your phone
Ensure that you have multi-factor authentication at every juncture
Do not share sensitive information online if possible
Always keep your smartphone software up-to-date
Never download unverified software, or access third-party app stores
Uzbek home appliance manufacturer Artel joins United Nations Global Compact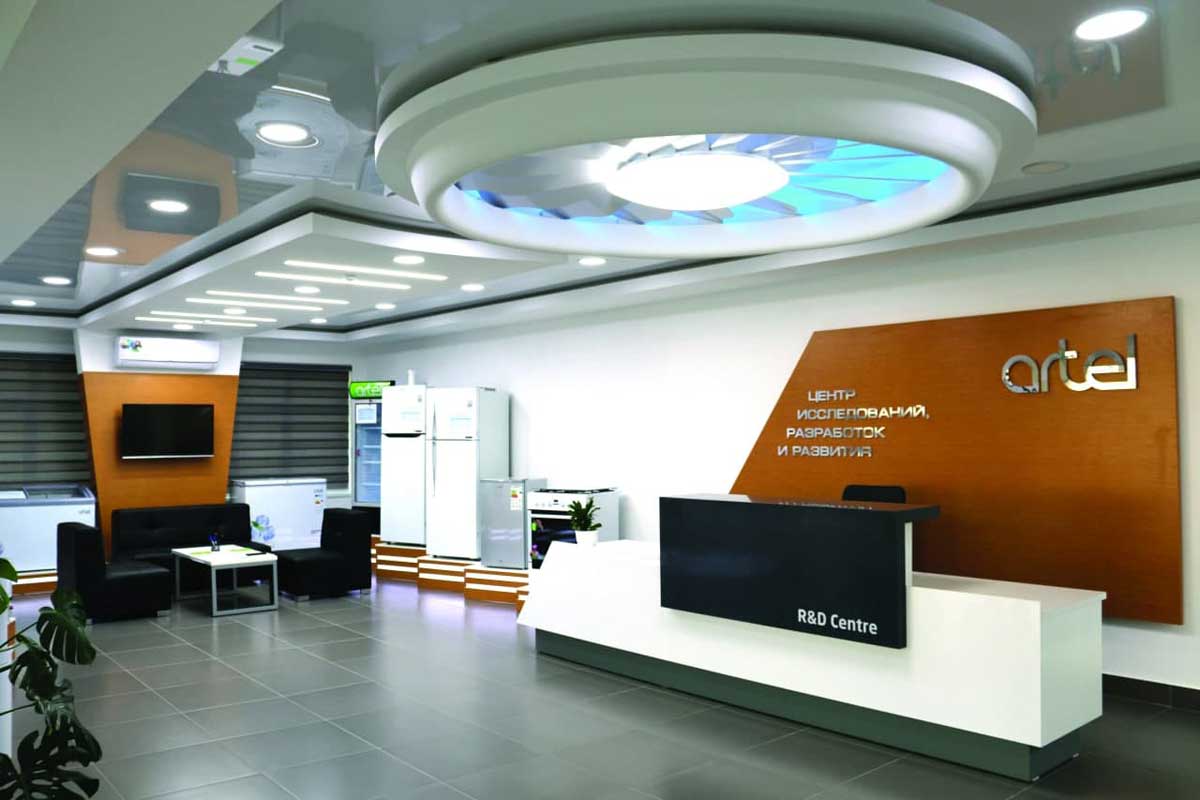 This week, Artel Electronics LLC (Artel), Central Asia's largest home appliance and electronics manufacturer, has become an official participant of the United Nation Global Compact (UNGC). Launched in 2000, the UNGC is a voluntary leadership platform for the development, implementation, and disclosure of responsible business practices. Artel becomes Uzbekistan's third company to participate.
Artel joins over 10,000 companies worldwide, including Microsoft, Facebook and Nestlé, in affirming the Compact's ten principles. These include a commitment to human rights, labour standards, sustainability, and anti-corruption. The company will also seek opportunities to promote the UN's Sustainable Development Goals (SDGs). As one of the country's largest companies, Artel's membership will provide significant momentum towards the alignment of the Uzbek private sector with international standards.
Furthermore, Artel has become a founding member of the Coalition of Business Champions for the Sustainable Development of Uzbekistan. Artel will use its position alongside coalition partners to promote placing environmental and social considerations at the heart of the country's growth. This builds on the company's significant work on water provision, gender equality and education.
Bektemir Murodov, CFO of Artel Electronics, said: "We are delighted to join the UN Global Compact and become part of such a proactive global community of businesses working towards sustainable development. As a large Uzbek company, we have a huge responsibility to promote sustainability as well as international labour standards, human rights and anti-corruption. This reaffirms our commitment to these principles.
We also know that this is a great opportunity to learn from some of the world's leading companies, and we look forward to taking an active part in the conversation around how to promote the SDGs in Uzbekistan."
Becoming a participant of the UNGC is the next step in Artel's ESG development. The company has restructured its corporate governance to align with international best practice, and continually works to increase the efficiency of its products and reduce the environmental impact of its operations. Artel also has significant social projects that focus on water access and education. Most recently, Artel promoted the UN's 16 days of Activism against Gender-based Violence and will soon launch a Women's Development Programme with a legal clinic to promote legal literacy and gender equality.
World Bank Provides $100 Million to Accelerate Rwanda's Digital Transformation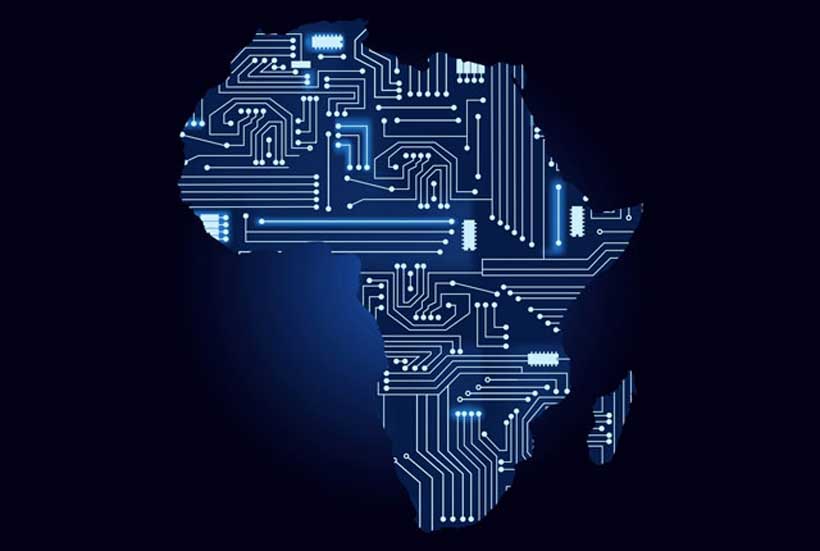 The World Bank Group today approved $100 million in financing under the International Development Association's (IDA) Scale Up Window to help the Government of Rwanda increase access to broadband and selected digital public services, and strengthen the digital innovation ecosystem in Rwanda.
The new Digital Acceleration Project will support the government to expand digital access and adoption by spearheading a series of innovative digital access and inclusion initiatives, including supporting 250,000 households with financing to help acquire smart devices as well as training three million people in basic digital literacy (with targets for girls and women).
The project will also enhance the government's digital service capabilities by equipping it with the ability to harness the power of big data and develop at least 30 new or upgraded digital services through large-scale investments in shared digital standards, platforms, and infrastructure. These will enable the government to safely scale more fully transactional and remote service delivery, including enrolling and issuing new digital ID credentials to 75 percent of the population. Finally, the project will increase Rwanda's capacity to support digitally enabled innovation by strengthening the local entrepreneurship ecosystem, developing Rwanda's digital talent base and helping tech firms to move from startup to growth. At least 300 digital start-ups will be directly supported by the project, with a focus on those that are female-owned.
"Expanding digital access and adoption, enhancing digital public service delivery and promoting digitally enabled innovation are essential for Rwanda's digital transformation which can in turn help drive a robust post-COVID-19 recovery," said Rolande Pryce, World Bank Country Manager for Rwanda. "The Rwanda Digital Acceleration Project encompasses all these elements and will contribute to Rwanda's vision to become a knowledge-based economy and upper middle-income country by 2035, by leveraging digital technologies to accelerate growth and poverty reduction."
The project will also support Rwanda's efforts to crowd in private sector investment in digital inclusion initiatives, digital infrastructure and through support for digital innovation and entrepreneurship – with the goal of preparing the country for a data-driven and e-service based economy capable of supporting sustainable recovery in a post-COVID-19 context.
"For Rwanda to leverage digital transformation as a driver of growth, job creation and greater service delivery, digital adoption needs to markedly improve. This project will help Rwanda tackle the affordability of digital devices and services, but also bridge lingering basic digital literacy gaps, to increase local demand for digitally-enabled services and platforms," said Isabella Hayward, World Bank Digital Development Specialist, and Task Team Leader of the project. "The project will also support the GoR's aspirations of providing 24-hour, cashless, paperless and fully transactional Government-to-Government, Government-to-Business, and Government-to-Person e-services both at the central government and sectoral levels."
The project will be co-financed in the amount of $100 million by the Asian Infrastructure Investment Bank (AIIB), of which Rwanda is a non-regional member. This will be the AIIB's second investment in Rwanda, and the first digital project investment financing to be co-financed with the AIIB.
The City of Ideas platform is a unique opportunity to make the city comfortable
The Moscow City of Ideas platform is a platform where citizens can propose ideas for solving various issues related to the life of the capital and vote for proposals selected by experts.
Ideas with the largest number of votes are implemented in the city. Over the seven years of such projects, more than 270 thousand Muscovites have sent about 112 thousand ideas for the development of urban infrastructure. More than four thousands of them were selected by experts for further study, over three thousand ideas have already been implemented.
The citizens took part in projects like "My Park", "Electronic House", "Moscow Central Diameters", "Moscow child health center", "Museums of Moscow" and much more. Thanks to the proposed ideas, new public transport routes have appeared, a Moscow standard for children's recreation has been developed, public service centers, children's and adult clinics, libraries, and parks have been transformed.
After modernization, the City of Ideas platform has become more user-friendly. Citizens themselves propose suggestions of improving the platform. 12 thousand residents of the capital took part in the project. They proposed with over 600 ideas. The implementation plan included 121 of them, some have already been implemented.
Today, the platform provides short video instructions and materials explaining how to use platform. This will help both beginners and advanced users. Now citizens can submit their ideas directly from the platform's main page. When sending a photo attached to the text.
The modernization also affected the voting process: the ideas that pass the expert selection will be presented in a single list. You don't need to go to each page for grading.
And most importantly, the City of Ideas platform today has a modern design. These changes were suggested and supported by the citizens.
This service is available to individuals, representatives of legal entities and individual entrepreneurs.