Air travel down 60 per cent, as airline industry losses top $370 billion
A new report from the UN's air transportation agency confirms there was a "dramatic" fall in international air travel due to COVID-19, of around 60 per cent over the course of last year, to levels last seen in 2003.
The International Civil Aviation Organization (ICAO) said on Friday, that as seating capacity fell by around 50 per cent last year, that left just 1.8 billion passengers taking flights through 2020, compared with around 4.5 billion in 2019.
That adds up to a staggering financial loss to the industry of around $370 billion, "with airports and air navigation services providers losing a further 115 billion and 13 billion, respectively", said ICAO in a press statement.
Grounded in March
As the coronavirus began its global spread, the air industry came to a virtual standstill by the end of March. Following widespread national lockdowns, by April the overall number of passengers had fallen 92 per cent from 2019 levels, an average of the 98 per cent drop-off seen in international traffic and 87 per cent fall in domestic air travel.
There was a moderate rebound during the summer travel period, but recovery was short-lived. "Sectoral recovery became more vulnerable and volatile again during the last four months of 2020, indicating an overall double-dip recession for the year", ICAO said.
Disparity at home and abroad
The report notes "a persistent disparity between domestic and international air travel impacts resulting from the more stringent international measures in force."
Domestic travel proved more resilient and was the main driver of any glimmer of recovery to the industry, particularly in China and Russia, ICAO notes, where domestic passenger numbers have already returned to the pre-pandemic levels.
Overall, there was a 50 per cent drop in domestic passenger traffic globally, while international traffic fell by 74 per cent, or around 1.4 billion passengers.
The plunge in traffic, has put the entire industry's financial liability into question said ICAO, and threatens the viability of millions of associated jobs around the world.
Tourism in crisis
It has also severely impacted global tourism, given that more than 50 per cent of international travellers used to reach their destinations by plane.
ICAO said that the regional breakdown in losses showed a $120 billion loss year-on-year in the Asia-Pacific region, $100 billion in Europe, $88 billion in North America, followed by $26 billion, $22 billion and $14 billion in Latin America and the Caribbean, the Middle East, and Africa, respectively.
The agency described the near term outlook as one of "prolonged depressed demand, with downside risks to global air travel recovery predominating in the first quarter of 2021, and likely to be subject to further deterioration."
It does not expect any improvement until the second quarter of 2021, athough this will still be subject to the effectiveness of pandemic management and vaccination roll out across the world.
Best-case scenario
In the most optimistic scenario, said ICAO, by June of 2021 passenger numbers will be expected to recover globally to 71 per cent of their 2019 levels (or 53 per cent for international and 84 per cent for domestic flights). A more pessimistic scenario foresees only a 49 per cent recovery (26 per cent for international and 66 per cent for domestic).
ICAO will continue to provide recommendations and support for the aviation sector to weather the crisis. Its new Guidance on Economic and Financial Measures summarizes a range of measures that can be explored by States and the industry to ease the crisis, and strengthen the industry to withstand future shocks better.
Global Economy's "Speed Limit" Set to Fall to Three-Decade Low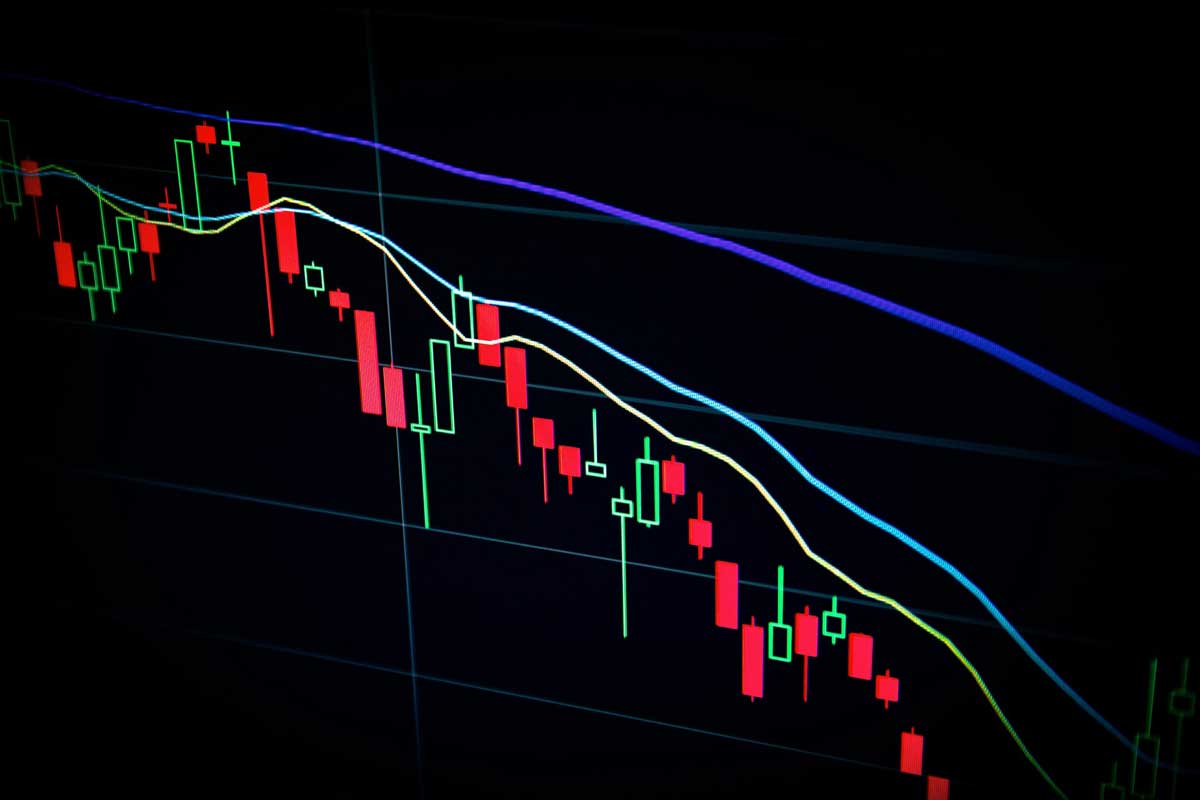 The global economy's "speed limit"—the maximum long-term rate at which it can grow without sparking inflation—is set to slump to a three-decade low by 2030. An ambitious policy push is needed to boost productivity and the labor supply, ramp up investment and trade, and harness the potential of the services sector, a new World Bank report shows.
The report, Falling Long-Term Growth Prospects: Trends, Expectations, and Policies, offers the first comprehensive assessment of long-term potential output growth rates in the aftermath of the COVID-19 pandemic and the Russian invasion of Ukraine. These rates can be thought of as the global economy's "speed limit."
The report documents a worrisome trend: nearly all the economic forces that powered progress and prosperity over the last three decades are fading. As a result, between 2022 and 2030 average global potential GDP growth is expected to decline by roughly a third from the rate that prevailed in the first decade of this century—to 2.2% a year. For developing economies, the decline will be equally steep: from 6% a year between 2000 and 2010 to 4% a year over the remainder of this decade. These declines would be much steeper in the event of a global financial crisis or a recession.
"A lost decade could be in the making for the global economy," said Indermit Gill, the World Bank's Chief Economist and Senior Vice President for Development Economics. "The ongoing decline in potential growth has serious implications for the world's ability to tackle the expanding array of challenges unique to our times—stubborn poverty, diverging incomes, and climate change. But this decline is reversible. The global economy's speed limit can be raised—through policies that incentivize work, increase productivity, and accelerate investment."
The analysis shows that potential GDP growth can be boosted by as much as 0.7 percentage points—to an annual average rate of 2.9%—if countries adopt sustainable, growth-oriented policies. That would convert an expected slowdown into an acceleration of global potential GDP growth.
"We owe it to future generations to formulate policies that can deliver robust, sustainable, and inclusive growth," said Ayhan Kose, a lead author of the report and Director of the World Bank's Prospects Group."A bold and collective policy push must be made now to rejuvenate growth. At the national level, each developing economy will need to repeat its best 10-year record across a range of policies. At the international level, the policy response requires stronger global cooperation and a reenergized push to mobilize private capital."
The report lays out an extensive menu of achievable policy options, breaking new ground in several areas. It introduces the world's first comprehensive public database of multiple measures of potential GDP growth—covering 173 economies from 1981 through 2021. It is also the first to assess how a range of short-term economic disruptions—such as recessions and systemic banking crises—reduce potential growth over the medium term.
"Recessions tend to lower potential growth," said Franziska Ohnsorge, a lead author of the report and Manager of the World Bank's Prospects Group. "Systemic banking crises do greater immediate harm than recessions, but their impact tends to ease over time."
The report highlights specific policy actions at the national level that can make an important difference in promoting long-term growth prospects:
Align monetary, fiscal, and financial frameworks: Robust macroeconomic and financial policy frameworks can moderate the ups and downs of business cycles. Policymakers should prioritize taming inflation, ensuring financial-sector stability, reducing debt, and restoring fiscal prudence. These policies can help countries attract investment by instilling investor confidence in national institutions and policymaking.
Ramp up investment: In areas such as transportation and energy, climate-smart agriculture and manufacturing, and land and water systems, sound investments aligned with key climate goals could enhance potential growth by up to 0.3 percentage point per year as well as strengthen resilience to natural disasters in the future.
Cut trade costs: Trade costs—mostly associated with shipping, logistics, and regulations—effectively double the cost of internationally traded goods today. Countries with the highest shipping and logistics costs could cut their trade costs in half by adopting the trade-facilitation and other practices of countries with the lowest shipping and logistics costs. Trade costs, moreover, can be reduced in climate-friendly ways—by removing the current bias toward carbon-intensive goods inherent in many countries' tariff schedules and by eliminating restrictions on access to environmentally friendly goods and services.
Capitalize on services: The services sector could become the new engine of economic growth. Exports of digitally delivered professional services related to information and communications technology climbed to more than 50% of total services exports in 2021, up from 40%in 2019. The shift could generate important productivity gains if it results in better delivery of services.
Increase labor force participation: About half of the expected slowdown in potential GDP growth through 2030 will be attributable to changing demographics—including a shrinking working-age population and declining labor force participation as societies age. Boosting overall labor force participation rates by the best ten-year increase on record could increase global potential growth rates by as much as 0.2 percentage point a year by 2030. In some regions—such as South Asia and the Middle East and North Africa—increasing female labor force participation rates to the average for all emerging market and developing economies could accelerate potential GDP growth by as much as 1.2 percentage points a year between 2022 and 2030.
The report also underscores the need to strengthen global cooperation. International economic integration has helped to drive global prosperity for more than two decades since 1990, but it has faltered. Restoring it is essential to catalyze trade, accelerate climate action, and mobilize the investments needed to achieve the Sustainable Development Goals.
Economic Diversification Away from Oil is Crucial for the Republic of Congo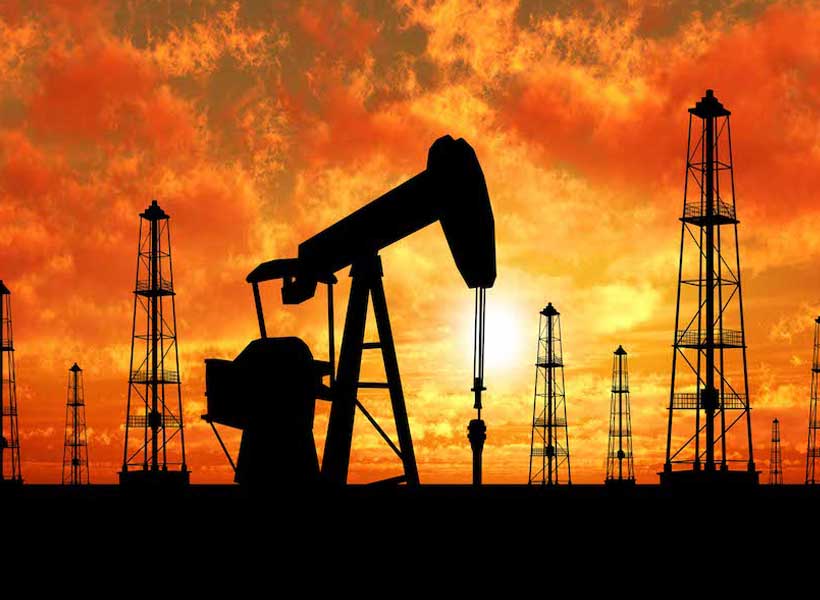 Economic diversification away from oil is crucial for reversing recent economic setbacks in the Republic of Congo and put the country on a pathway to long-term prosperity, says the World Bank in its latest Country Economic Memorandum report on the country.
The cost of over-reliance on oil has been painfully apparent in the past decade. A seven-year recession, induced by the end of the last oil-boom cycle, has led to a dramatic drop in income per capita, shrunk the size of the economy and weakened long-term growth prospects. While oil prices have surged more recently, returning Congo's economy to growth in 2022, the current development model is unlikely to deliver sustainable economic growth and productive jobs going forward.
Attaining sustainable development in Congo urgently requires efforts to diversify national assets, focusing on stronger institutions, development of human and physical capital, and a more balanced exploitation of natural resources, says the report, titled Congo's Road to Prosperity: Building Foundations for Economic Diversification.
"Congo's oil-driven growth model has run its course. In order to achieve its aspiration for a more diversified and inclusive model, it is crucial for Congo to strengthen its policy ambition and accelerate efforts to transition to a people-centered, diversified economy," said Korotoumou Ouattara, World Bank Resident Representative for the Republic of Congo.
The report highlights the urgency of diversification actions. Congo's oil production is expected to decline in the medium term due to the depletion of oil reserves and reduced external demand from the global transition to a low-carbon economy. While oil accounts for 40% of GDP, the sector employs only a fraction of the country's workforce, with three-quarters of Congolese employed in the informal sector. Underinvestment in health, education, and physical infrastructure, as well as weak government institutions underscore the limits of fossil fuel-driven growth and the importance of economic diversification.
It identifies ways in which Congo can achieve its economic diversification objectives and recommends policy reforms and investments in the following priority areas:
Remove barriers to competition by curbing state-owned enterprises' market dominance, encouraging private sector participation in the electricity and telecommunications sectors, and modernizing competition law and enforcement capacity.
Accelerate digital transformation by enabling private sector participation, developing regulatory and legal support for digital financial services and facilitating digital technology adoption, and building digital skills.
Improve the supply of reliable electricity by restoring profitability, invigorating regulation, and investing in transmission and distribution.
Enhance trade competitiveness and diversification by cutting tariffs, reviewing non-tariff measures, concluding regional trade negotiations, and strengthening local markets.
Improve logistics efficiency by scrutinizing public-private partnership contracts and adopting unified information technology for maritime trade.
Support ecotourism development by improving regulation and allocating funding to protect natural assets, strengthening regulatory and enforcement agencies, and expanding transport infrastructure and marketing.
"The recent oil price volatility is a strong reminder of the need for Congo to reduce its exposure to the boom-bust cycles of global commodity markets. Urgent policy actions to develop the non-oil sector, enable the private sector, and strengthen government institutions can help catalyze growth for a prosperous, resilient and sustainable future," said Vincent Belinga, lead author of the report.
Solar Mini Grids Could Sustainably Power 380 million People in Africa by 2030
Solar mini grids can provide high-quality uninterrupted renewable electricity to underserved villages and communities across Sub-Saharan Africa and be the least-cost solution to close the energy access gap on the continent by 2030.
Climate action efforts can tap solar mini grids that offer a lower greenhouse gas emission alternative compared to diesel-fueled systems and kerosene-based appliances. The World Bank's Mini Grids for Half a Billion People: Market Outlook and Handbook for Decision Makers notes that to realize the full potential of solar mini grids, governments and industry must work together to systematically identify mini grid opportunities, drive costs down, and overcome barriers to financing.
"Kenya has deployed mini grids to serve communities that are not connected to the main grid," said Mr Davis Chirchir, Cabinet Secretary Ministry. "Currently we have about 62 mini grids that are fully operational and 28, which are under construction. We hope to deploy more mini grids to close the energy access gap and ensure universal access to electricity by 2030."
In Sub-Saharan Africa, 568 million people still lack access to electricity. Globally, nearly 8 out of 10 people without electricity live in Africa. At the current rate of progress, 595 million Africans will remain unconnected in 2030.
"While Africa remains the least electrified continent, it also has the biggest potential for solar mini grid deployment," said Gabriela Elizondo Azuela, Manager of the World Bank's Energy Sector Management Assistance Program (ESMAP). "Solar mini grids can reach populations today that would otherwise wait years to be reached by the grid.  They have the potential to transform the power sector in Sub-Saharan Africa. Through World Bank operations and advice to governments, ESMAP is helping take mini grids from a niche to a mainstream solution."
The deployment of solar mini grids has markedly accelerated in Sub-Saharan Africa, from around 500 installed in 2010 to more than 3,000 installed today, and a further 9,000 planned for development over the next few years. This is the result of falling costs of key components, the introduction of new digital solutions, a large and expanding cohort of highly capable mini grid developers and growing economies of scale. In Africa, mini grids are on track to provide power at lower cost than many utilities. The cost of electricity produced by mini grids could be as low as $0.20/kWh by 2030, making it the least-cost solution for more than 60 percent of the population.
Important progress has been made in several African countries to accelerate the deployment of mini grids. In Nigeria, for example, a market-driven approach to mini grid development under the World Bank-supported National Electrification Project has catalyzed the deployment of more than 100 new solar-powered mini grids. In several countries such as Ethiopia and Zambia, new regulations and policy directives are making mini grids more attractive for private sector investment. In Kenya, a combination of geospatial planning, favorable policies and regulations, and a robust business model based on public-private partnership is underpinning the World Bank-supported Kenya Off-Grid Solar Access Project, which is targeting almost 150 new mini grids in areas with low electricity access rates.
Further acceleration is needed, however, to meet Sustainable Development Goal 7 (SDG7). Powering 380 million people in Africa by 2030 will require the construction of more than 160,000 mini grids at a cumulative cost of $91 billion. At the current pace, only around 12,000 new mini grids serving 46 million people will be built by 2030 at a total investment cost of approximately $9 billion.
The World Bank has committed more than $1.4 billion to mini grids over the next seven years, through 38 projects in 29 countries. The investment plans of the World Bank's portfolio include the deployment of 3,000 mini grids by 2029, with the expectation of bringing electricity to more than 13 million people. This investment commitment is expected to crowd in more than $1 billion of co-financing from private sector, government, and development partners. In countries where the World Bank has an investment commitment in mini grids, the Bank's investment represents on average about 25 percent of the total investment in mini grids in each country from governments, the private sector, and development partners.
Produced by the World Bank's Energy Sector Management Assistance Program (ESMAP), the book, the Mini Grids for Half a Billion People: Market Outlook and Handbook for Decision Makers, identifies five market drivers that would help the mini grid sector achieve its full market and development potential:
Reducing the cost of electricity from solar hybrid mini grids to $0.20/kWh by 2030, which would put life-changing power in the hands of half a billion people for just $10 per month.
Increasing the pace of deployment to 2,000 mini grids per country per year, by building portfolios of modern mini grids instead of one-off projects.
Providing reliable electricity service to customers and communities would generate the demand for 3 million income-generating appliances and machines and expand services at 200,000 schools and clinics.
Leveraging development partner funding and government investment to "crowd in" private-sector finance, potentially raising $127 billion in cumulative investment from all sources for mini grids by 2030.
Establishing enabling mini grid business environments in key access-deficit countries through light-handed and adaptive regulations, supportive policies, and reductions in bureaucratic red tape.
The handbook is the World Bank's most comprehensive and authoritative publication on mini grids to date.