Is India fearful of internationalisation of the Kashmir dispute?
At the time of Partition, India knew that its policies with regard to the Princely states were inconsistent. So, it feared internationalisation of the Kashmir dispute. Vallabhai Patel, presented Kashmir to Liaquat Ali Khan in a platter, so to say, in exchange for Junagadh and Hyderabad. Liaquat Ali Khan did not accept the offer. Saifuddin Soz, former Congress minister and a prominent Kashmiri politician, told The Print Editor-in-Chief Shekhar Gupta on NDTV's Walk The Talk show that Sardar Vallabhbhai Patel was happy to let Kashmir go to Pakistan in exchange for Hyderabad.
Lord Mountbatten, the last viceroy of India, took Patel's offer to Pakistan on the exact day the Indian Army landed in Srinagar to push back intruders from Pakistan in October 1947. "From the very first day Sardar Patel was adamant that Kashmir should go to Pakistan. In the partition council, he tried his level best to convince Liaquat Ali to take Kashmir and leave Hyderabad-Deccan," Soz said.
"But as Sardar Shaukat Hayat Khan writes in his book," Soz said, "Liaquat Ali neither understood history, nor geography. So, he did not accept the offer.."(Sardar Patel was adamant, give Kashmir to Pakistan, take Hyderabad. Nehru saved it: Soz, The Print June 25, 2018).
Till the 1990s, internationalisation remained India's nightmare. Former Indian foreign-secretary Jagat S. Mehta's formula. Mehta presented a formula which offered many concessions to Pakistan in exchange for a promise not to agitate the Kashmir dispute on international forums and keep it on backburner for ten years. He presented his ideas in an article, 'Resolving Kashmir in the International Context of the 1990s' (Hindustan Times editor Verghese also gave similar proposals). Mehta had also proposed (a) Conversion of the LoC into "a soft border permitting free movement and facilitating free exchanges…"
(b) Immediate demilitarisation of the LoC to a depth of five to 10 miles with agreed methods of verifying compliance. (c) Pending final settlement, there must be no continuing insistence by Pakistan "on internationalization, and for the implementation of a parallel or statewide plebiscite to be imposed under the peacekeeping auspices of the United Nations". (d) Final settlement of the dispute between India and Pakistan can be suspended (kept in a 'cold freeze') for an agreed period. (e) Conducting parallel democratic elections in both Pakistani and Indian sectors of Kashmir. (f) Restoration of an autonomous Kashmiriyat. (g) Pacification of the valley until a political solution is reached.
Mehta's quasi-solution, re-coined as Musharraf/Qasuri solution, was advocated by the United States' Institute of Peace also. . Voracious readers may refer for detail to Robert G. Wirsing, India, Pakistan and the Kashmir Dispute (1994, St Martin's Press).
UK MPs concern on Kashmir
To India's chagrin, a day after debating persecution of minorities in India, the members of the British House of Commons turned to human-rights violations in the occupied Kashmir and "called for the European Union and the United nations to be given access to the disputed state and for Boris Johnson to raise the issue with Prime minister Narendra Modi and for the UK government to `use its influence with India and Pakistan' and send its own delegation to assess the human rights situation (UK MPs call for Britain to `use its influence for human rights in Kashmir', Times of India January 15, 2021). MP Naz Shah asked, `Without the UN rapporteurs allowed into the region and with every report in the region censored how can anyone assure this house that genocide in Kashmir is not taking place. The MPs expressed concern about the continuing lockdown and Internet restrictions in J&K as well as allegations of rapes, detentions without trial, unexplained and uninvestigated deaths disappearance, curfews, communication blackouts and mass arrests'.
The Indian High Commission in London shrugged off the allegation of "genocide, rampant violence and torture" as "unsubstantiated".
Ten MPs, drawn equally from Labour and the Conservatives, took part in the debate on "Political situation in Kashmir" . India labeled them as "backbenchers".
Conservative MP James Daly called for the UK government , "working with our European partners with President – elect Biden in America" to came up with an international programme through the UN that will give hope to those poor people in Kashmir". Mp Sarah Own highlighted plight of Kashmiri under constant lockdown, "enforced by half a million soldiers" for ten months. She said, 'I have heard[that there are] women in Kashmir that are terrified of being assaulted by the thousands of soldiers on their doorstep. Women fear for their lives and do not feel safe". She urged the UK government to take position against Kashmir's illegal annexation".
Kashmir: An international issue
Earlier in June 2020, also, British MP Andrew Gwynne, Chairman of Labour Friends of Kashmiris, along with several other UK MPs had, in online conference, termed Kashmir "an international issue, requiring " international intervention to resolve the dispute taking into consideration aspiration Kashmiris' (UK MPS: Kashmir is an international issue': `Reorganization of Indian-administered Kashmir in contravention of Geneva convention, UN resolutions, says lawmaker, Andalou Agency June 4, 2020).
With no cogent answer India indulges in malicious allegations
Instead of answering questions raised about human rights violations India alleged that "ImranKhan government in Pakistan reportedly spent Rs. 30 lakh on member of British parliamentary group visit to the country [Pakistan] and Pakistan occupied Kashmir [Azad Kashmir] (Pakistan paid Rs. 30 lac to British MPs to visit Pakistan, spread false narrative on Indian forces in Jammu and Kashmir, Zee News, July 19, 2020).
Questions India parried
India is still to answer why it disallowed opposition leaders including Rahul Gandhi to visit occupied Kashmir while according VVIP reception to anti-Muslim group of EU MPS? Why it disallowed UK MP Debbie Abrahams to visit occupied Kashmir?
Debbie alleged she was denied as she had been critical of India's decision to abolish special status of the disputed state. She tweeted, `Why did the Indian Government revoke my visa after it was granted? Why didn't they let me get a visa on arrival? Is it because I have been critical of the Indian government on #Kashmir human rights issues?"
Madi Sharma, a self-styled `international business broker' arranged anti-Muslim EU MPs all-expense-prepaid visit to occupied Kashmir. Why India did not publicise the expenditure incurred.
Madi Sharma: A Raw surrogate
EU DisinfoLab and India's own NDTV exposed fake identity of NGOs run by Madi Sharma. The NDTV reached out to Ms Sharma. Having received no response, it asked, `Will the Prime Minister tell as to who is Madi Sharma? Why and in what capacity is Madi Sharma fixing an appointment of Prime Minister with a delegation of EU MPs on a personal visit and why is Government of India facilitating it? Where is the money to finance the entire trip coming from? Why has Ministry of External Affairs been totally sidelined?
Opposition leaders like Rahul Gandhi – whose delegation was turned back from the Srinagar airport – have questioned why European lawmakers were allowed amid such restrictions but opposition politicians in India were not. AFP has reported that the European parliament and European Union hierarchy were not involved in this visit. Several European embassies in Delhi were unaware of the visit. It also quoted an unnamed EU official in India as saying the visit was not official and the lawmakers had come at the invitation of an NGO, the International Institute of Non-Aligned Studies (IINS). It is a fake entity owned by the Srivastava Group of Companies, which was found to have been behind EP Today, a news and opinion website that largely drew its content from state-funded Russian media RT. EP Today's address, the group's Brussels office, and the International Council for Inter-Religious are all listed under the same address: 37 Square de Meeûs in Brussels. Since POLITICO's reporting, incorporating research done by NGO EU vs Disinfo, both Facebook and Twitter had shut down the website's presence on their platforms.
The visit, described as private, was sponsored by the International Institute for Non-Aligned Studies, a think tank, according to Madi Sharma's emails. Its office in Delhi was locked.
Chris Davies, a British Renew Europe MEP, said Madi Sharma invited him to the India trip, promising a "prestigious VIP meeting" with Modi, according to the email he received from her. Davies said his invitation was rescinded after he told Sharma he wanted to meet local Kashmiris unsupervised.
Sharma had reached out to Davies in her official capacity as the director of WESTT, but it is unclear how a think tank with an operating budget of less than €25,000 and one full-time staff member had direct access to the Indian prime minister's office, its top military officials and its foreign minister — who featured on the trip's itinerary. Davies tweeted `the visit a "PR stunt."
Sharma's work is also heavily featured on the website EP Today, including her trips to the Maldives and Bangladesh. Sharma herself has written op-eds for the website. In one article she called India's decision to revoke Kashmir's special status — widely condemned by human rights groups — a "victory" for Kashmiri women. But, she did not respond to NDTV's repeated requests for an interview.
Madi Sharma was present when the European MPs met with Prime Minister Narendra Modi and National Security Adviser Ajit Doval.
Inference
India is reminded of the proverb `Pot calling kettle black'. It should do some soul searching instead of blaming Pakistan for portraying Kashmir's real situation.
Pakistan Day Celebrations: Civilian Participation
Pakistan got independence on 14 August 1947 by hectic political struggle from the platform of All India Muslim League (AIML) under the dynamic leadership of Quaid e Azam Muhammad Ali Jinnah. The presidential address at Allahabad on 29 December 1930 of Dr. Muhammad Iqbal, accelerated and gave more clarity to the movement. He presented the idea and concept that Muslims are a separate nation by emphasizing that a nation is distinguished from the other based on religion, customs, and traditions. At the same time, he strongly disagreed with the Western concept of religion as a private affair. Iqbal explained that Islam is a way of life and thus Muslims are a separate nationand accentuated that unless their rights areprotected, it is impossible to establish peace and tranquility in the sub-continent. The determined political struggle of AIML led to March 23, 1940, Lahore Resolution, at its 27th annual session. The Quaid addressed the session on the first day andstressedthat Hindus and Muslims follow two different religions, philosophies, social customs literature and this made them two distinct nations.
The contents of the resolution, according to Story of Pakistan are"No constitutional plan would be workable or acceptable to the Muslims unless geographical contiguous units are demarcated into regions which should be so constituted with such territorial readjustments as may benecessary. That the areas in which the Muslims are numerically in majority as in the North-Western and Eastern zones of India should be grouped to constitute independent states in which the constituent units shall be autonomous and sovereign". It strongly rejected the concept of United India. The word states wassubstituted to one state by a resolution passed at the 1941 Madras session of the AIML which stated, "everyone should clearly understand that we are striving for one independent and sovereign Muslim State." Moreover, in all speeches, the Quaid used the word "an independent homeland" or "an independent Muslim state".Pakistan and India became dominions on 14 and 15 August 1947 respectivelyby the Indian Independence Act, 1947, based on the Mountbatten Plan of 3 Junepassed by the parliament of the UK on 18 July. Keeping in view the atrocities being committed by RSS, a militant wing of BJP in Indian Illegally occupied Kashmir (IIoK), and minorities especially Muslims in all over Indianot being allowed to practice religion freely, havevery sturdily substantiated the decision of AIML to fight for a separate state for Muslims. It elucidates their political acumen and far-sightedness.
Pakistan remained a dominion for about nine years till thefirst constitution as the Islamic Republic of Pakistan was adopted on 23 March 1956.Thereafter 23 March was celebrated as "Republic Day" (Yome Jamhooria)every year to commemorate the Lahore resolution and adoption of the constitution. After the imposition of martial law by Ayub Khan in Oct 1958,it is being celebrated as"Pakistan Day". Probably the plotter of the coup could not celebrate constitutionalism and democracy on March 23 so 'Republic Day' was replaced with 'Pakistan Day. The main feature is a three-servicesparade in Islamabad followed bythe display of military weapons and equipment. Floats of the provinces also march past. The flypast by Army and Navy combat aircraft displaying their weapons and equipment.The flypast by PAF fighters and aerobatic.
The celebrations are spread over about two and half hours.Pakistan Day has taken the shape of a Defense Day which was not originally intended. Moreover, Army, Navy, and Air Force organize their respective Defense Days on 6,8, and 7 Septemberevery year. The events of the Pakistan Day parade give an impression especially to civilians that military strength is the only most important component of national power. The remaining such as economic capacity, natural resources, industrial capacity, national cohesion, political structure, and leadership, etc. which are also very vital needs to be given projection. Therefore, parade proceedings may be modified to include more participation of civilian-related events. The latest inventory and indigenously developed weapons and equipment may be displayed to reduce timings. The PAF fighters may only carry out professional flypast andaerobatic performance similar to the aerobatic display team, like "Red Arrow "may be excluded. It is pertinent to mention that most of the countries have prohibited aerobatic display in public places to avoid any untoward incident. It is suggested that floats carrying students who have topped in the boards and universitiesand have done distinct research work in the past year may be added. Similarly,floats carrying civilians who have been awarded Pride of Performance and other awards, businessmen who have been bestowed awards, sportsmen who have brought honors for Pakistan may also be included. Few industrial floats may also be added with indigenously manufactured machinery and other items.Floats carrying agricultural products and livestock may also be considered.Citations are read as the float passes the dais. Moreover, in Islamabad and the provincial capitals industrial exhibitions may be organized which may include indigenously developed machinery and other items.The civilian participation in Pakistan Day celebrations will certainly add colors and act as a source of pride for them as well as for the nation.
Ancestral Lineage of Hazaras: from Afghanistan to Pakistan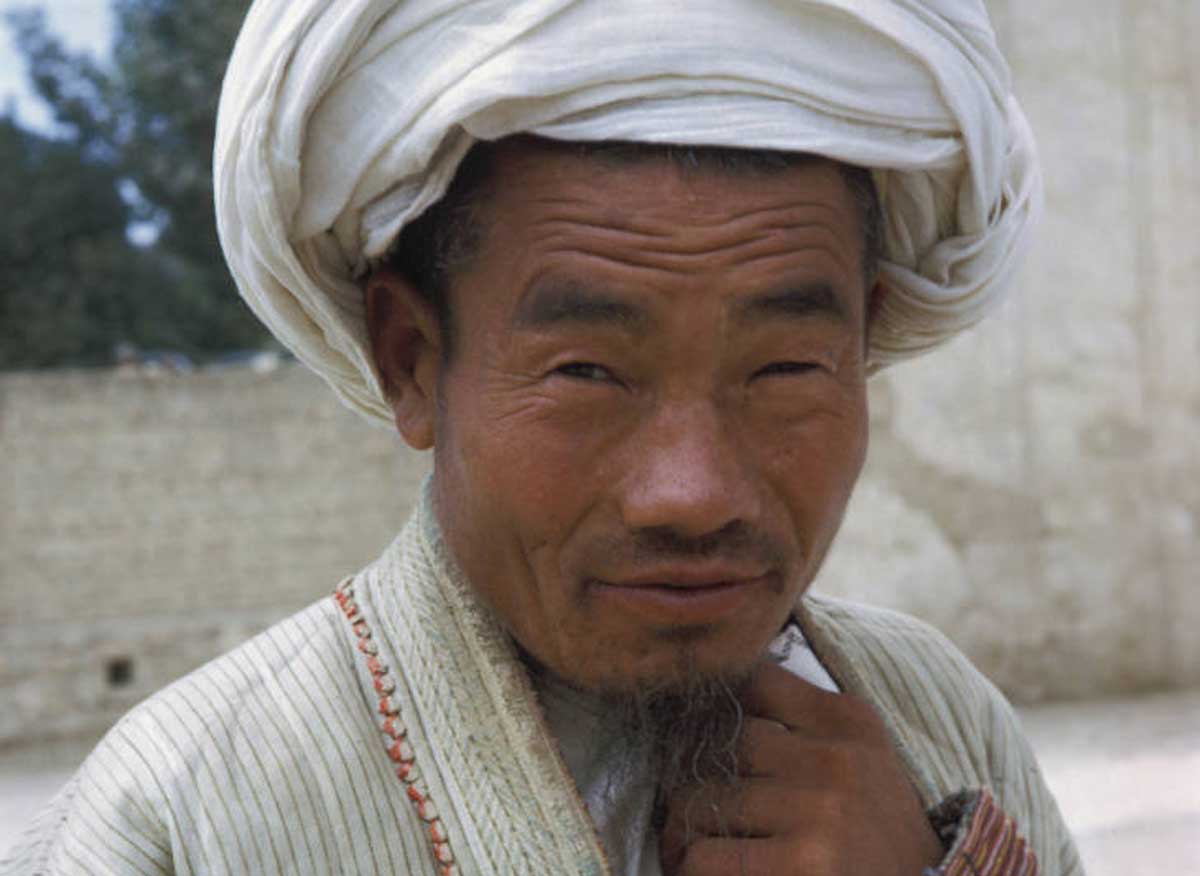 While the origins of Hazaras are much debated, opinions differ when it comes to the ancestral lineage of Hazara community. According to some historians, Hazaras are the original inhabitants of Hazarajat (now central Afghanistan).Among Hassan Pouladi, Prof. Shah Ali Akbar, Fletcher, and Abdul HaiHabibi, J. P. Ferrier who was a renowned French scholar was the first who argued based on his explanations of the Greek historian Quintus Curtius about the battles of Alexander the Great and his travels to these areas, now Afghanistan that Hazaras were native inhabitants of Afghanistan since the time of Alexander the Great and have not migrated from any other places to this land.
Whereas, according to some, Hazaras have Mongolian ancestry under Genghis Khan. This notion that Hazaras have Mongolian origin takes its origin in the 19th century when European came to Afghanistan, and they distinguish people with Mongolian featured faces among other Caucasian faces. Hazaras were originally represented by the word 'Ozala' or 'Hosala' which, with the passing of time became 'Hazara'. The very word 'Hazara' then was used to refer to the counting system in the armed forces of Genghis Khan i.e. 'hazara' that meant thousand, which comprised one level of the troops.
Yet, few opinionate, Hazaras have Persian and Turko-Mongolian ancestry. According to a report they descended from Genghis Khan's Army that mixed with Persian and Turkic locals whom as a result of conflict had been settled in now Hazara inhabited areas of Afghanistan.
Nevertheless, some think, Hazaras have ancestral lineage with theKushan Dynasty that goes back two millennia when Bamiyan in Afghanistan was home to the largest statues of ancient Buddhist civilization. Patrons of this idea highlight the similar facial features of Hazaras to those of Buddhist murals and statues in the region. Whilst, some of the Hazaras believe that they are the descendants of one of the sons of Noah.
Although, all the above mentioned theories might differ when it comes to ancestral lineage of Hazara community, but they have one thing in common and that is the land of Hazaras which now constitute parts of Afghanistan, Iran, and Pakistan. People of Hazaras settled in the mountainous regions of central Afghanistan as early as the 19th century, with the majority of their inhabitants living in Hazarajat (the land of Hazara), which is situated in the rough central mountainous core of Afghanistan with an area stretch over 50,000 sq.km.The Hazaras speak a dialect of Persian (Dari dialect) that is called Hazaragi. Hazaragi was one of the two largest languages of Afghanistan. Hazaragi includes many Mongolian and Turkic words, which also maintains the theory that they have Mongolian ancestry.
Afghanistan is a multi-ethnic country with almost 8 major and 10 minor different ethnic groups; among major ethnic groups are Pashtun, Tajiks, and Hazaras etc. Hazaras were once the largest ethnic group in Afghanistan and constituted approximately 67% of the total population, but today their population hardly makes up around 9% of Afghan population. The reason for their massacred lies in their off target political action when they backed the wrong candidate in the accession struggle in the late 19th century, that had changed the life of Hazaras and their role in Afghan politics and ultimately in Afghan government.
Reports from the 20th century depict that arm forces of Afghanistan made pyramids out of Hazaras heads after some of the massacres, as a form of warning to the remaining Hazaras, yet this could not be regarded as the last savage and barbaric government repression of the Hazaras. Towards the end of 20th century during the rule of Taliban in Afghanistan, government specifically targeted the Hazaras for persecution and even genocide. This brutal history of persecution of Hazaras in Afghanistan resulted in killing more than half of their population with some migrating to neighboring countries like Pakistan and Iran.
Whereas, according to historical evidence migration of Hazaras from Afghanistan to Baluchistan province, Pakistan took place about 150 years ago, initially due to economic purposes. But mass migration of Hazara population took place in the late 19th century, mainly due to their persecution and targeted killing at the hands of different afghan rulers and Taliban government that forced them to migrate to Pakistan, and so they settled here.
In Pakistan, the estimated number of people of Hazara community is between 0.6-0.9 million, living and residing in different parts of the country including Karachi, Parachinar, Sanghar, Nawabshah, Hyderabad, also in different parts of GilgitBaltistan and Punjab. In Baluchistan province, the bulk of Hazara population are residing in Quetta and other parts of Baluchistan such as Sanjawi, Much, Zhob, Harnai, Loralai, and Dukki, where their population makes up around 0.4-0.5 million.Unfortunately, along with their migration, the Hazara community brought with them the history of their persecutions based on their ethnicity, religious orientation of sect and also their ethnically unique facial curvatures, and so, their tenure of oppression at the hands Taliban and other terrorist organization like Lashkar-e-Jhangvi, Sipah Sahabah, al-Qaeda and other Sunni radical militants organization that also includes ISIS in its list is on-going in Pakistan.
Pakistan PM visited Sri Lanka to further strengthen the existing friendship to new heights
At the formal invitation of the Prime Minister of the Democratic Socialist Republic of Sri Lanka, H.E. Mahinda Rajapaksa, the Prime Minister of the Islamic Republic of Pakistan, H.E. Imran Khan, paid a two-day official visit to Sri Lanka on 23-24 February 2021.
Prime Minister Imran Khan was accompanied by an elevated-level delegation comprising Federal Ministers and senior Government officials. The first-ever visit by the Prime Minister of Pakistan to Sri Lanka since the formation of the new governments in both countries clearly reflects the warmth and goodwill between the two countries' governments and peoples. Prime Minister Imran Khan received a warm traditional welcome from the Prime Minister and the Cabinet of Sri Lanka's Ministers.
During the visit, Prime Minister Imran Khan held delegation-level discussions with President Gotabaya Rajapaksa and Prime Minister Mahinda Rajapaksa of Sri Lanka. Both sides comprehensively appraised the multifaceted bilateral relationship in various fields of cooperation. The talks were held in a warm and cordial environment, marked by mutual trust and respect. The visit offeredboth sides a timely opportunity to further shape upon their close and regular consultations, particularly in the areas identified during the recently held Foreign Secretary level Bilateral Political Consultations, Joint Economic Commission session, and the Commerce Secretaries-level Talks.
Both sides reached a wide-ranging consensus on ways and means to strengthen cooperation further comprehensively and decided to hold frequent meetings; promote high-level and delegation-level exchanges; and enhance the process of consultations, collaboration, and synchronization between their respective institutions. Prime Minister Imran Khan reiterated Pakistan's support for the socio-economic development of Sri Lanka in line with the vision of a "peaceful neighborhood."
The two sides reviewed the all-encompassing engagement between the two countries in promoting cultural linkages, human resource development, capacity building in diverse areas, and educational and technical cooperation. The Pakistan side announced 100 scholarships in health sciences and medicines (MBBS and BDS) as part of the Pakistan-Sri Lanka Higher Education Cooperation Programme (PSLHECP). The Sri Lankan side appreciated the cooperation being extended by Pakistan in human resource development and capacity building.
While comprehending the existence of boundless potential of religious tourism to Buddhist archeological sites and perceiving the close ancient and cultural ties dating back to Gandhara civilization, the two sides emphasized the importance of augmenting cooperation in the field of tourism and highlighted the benefits of sharing expertise in the hospitality industry, including training and capacity building. The Pakistan side declared its initiative of establishing the Asian Civilization and Culture Centre at the University of Peradeniya, Kandy. Both sides recognized the importance of enhancing air connectivity to promote people-to-people contact, tourism, trade, and culture.
In order to explore new avenues for enhancing bilateral trade and investment between the two countries, a high-level Pakistan-Sri Lanka Trade and Investment Conference was held on 24 February 2021. The Conference provided an opportunity for effective and meaningful engagement between the business communities of the two countries. At the Conference, both Pakistan and Sri Lanka sides reiterated the importance of strengthening economic relations in critical areas of mutual interest and diversifying trade and investment. The two sides emphasized the importance of realizing the goal of achieving a US$ 1 billion bilateral trade target and also agreed to work towards broadening and deepening of Pakistan Sri Lank Free Trade Agreement.
During the visit, the following MoUs between Pakistan and Sri Lanka were signed:
i. Memorandum of Understanding (MOU) between the Government of the Democratic Socialist Republic of Sri Lanka and the Government of the Islamic Republic of Pakistan on Cooperation in Tourism
ii. Memorandum of Understanding (MoU) on Cooperation between the Board of Investment of the Democratic Socialist Republic of Sri Lanka and the Board of Investment of the Islamic Republic of Pakistan
iii. Memorandum of Understanding between Industrial Technology Institute (ITI), the Democratic Socialist Republic of Sri Lanka, and International Centre for Chemical and Biological Sciences, University of Karachi Islamic Republic of Pakistan
iv Intent Cooperation between Industrial Technology Institute of Sri Lanka and COMSATS University Islamabad
v. Memorandum of Understanding between University of Colombo, Sri Lanka and Lahore School of Economics, Pakistan
Prime Minister Imran Khan and Prime Minister Mahinda Rajapaksa together accredited the Sri Lanka-Pakistan Parliamentary Friendship Association reconstitution. Both sides highlighted the need to strengthen parliamentary cooperation between two sides.
Both sides expressed satisfaction at the existing bilateral cooperation in the field of defense. They noted that the elevation of staff-level talks to Defence Dialogue has further provided a prospect to expand security sector relations. Prime Minister Imran Khan announced a new $50 million defense credit line facility. The two sides stressed the need for a strengthened partnership to support and coordinate with each other to deal with matters related to security, terrorism, organized crime, drug and narcotic trafficking, and intelligence-sharing.
In his efforts to strengthen sports diplomacy, Prime Minister Imran Khan participated in a shared session with the sports community of Sri Lanka on 24 February 2021. At this event, Sri Lanka's Minister of Sports and Youth Namal Rajapaksa, in the Parliament Speaker Mahinda Yapa Abeywardane, stated the commissioning of the "Imran Khan High-Performance Sports Centre" in Colombo.
The Pakistan side declared its decision to provide PKR 52 million to promote sports in Sri Lanka, including through training and equipment.
Both sides stressed the importance of inter-religious dialogue and harmony as a key to promoting cultural diversity, peaceful co-existence, and mutual empathy.
The two sides observed the close cooperation between the two countries at regional and international fora on mutual interest issues. They agreed to strengthen a coordinated approach on such matters further.
Both sides restated their commitment to the principles and intents of the SAARC Charter. They stressed the need for SAARC Member countries to build on convergences for the region's people's greater good. Both sides emphasized the need to convene the Charter Based bodies and agreed to take forward the SAARC process for further strengthening regional cooperation to achieve prosperity in the region.
Discussing the regional and global environment developments, the two sides restated their shared commitment to regional peace, security, and stability. Prime Minister Imran Khan underscored the need for peaceful resolution of unresolved disputes through constructive dialogue in accordance with international legitimacy.
In the context of regional connectivity, Prime Minister Imran Khan highlighted the opportunities presented by the China-Pakistan Economic Corridor (CPEC), a flagship project of BRI, for regional economic growth and prosperity.
Discussing the extraordinary challenges postured by Covid – 19, the two sides highlighted the need for combined efforts to deal with the pandemic. Sri Lanka thanked Pakistan for the tremendous assistance extended to the return of stranded Sri Lankans in Pakistan since the Covid pandemic outbreak.
While echoing the new government's commitment to strengthen the bilateral relations further, the Prime Minister of Sri Lanka thanked the government and people of Pakistan for the persistent support extended by Pakistan to defend the independence, sovereignty, and territorial integrity of Sri Lanka.
The Prime Minister of Pakistan extended an invitation to the President and the Prime Minister of Sri Lanka to visit Pakistan at their earliest convenience and thanked Prime Minister Mahinda Rajapaksa for the warm cordiality extended to him and his delegation.