China would like the world to believe that the Middle East and North Africa region does not rank high on its totem pole despite its energy dependence, significant investment and strategic relationships with the region. In many ways, China is not being deceptive. With relations with the United States rapidly deteriorating, China's primary focus is on what it views as its main battleground: the Asia–Pacific. China is nonetheless realising that remaining aloof in the Middle East may not be sustainable.
In assessing the importance of the Middle East and North Africa region to China, the glass seems both half full and half empty with regard to what it will take for China to secure its interests. In the final analysis, however, the glass is likely to prove to be half full. If so, that will have significant consequences for Chinese policy towards and engagement in the region.
Indeed, measured by Chinese policy outputs such as white papers or level of investment as a percentage of total Chinese overseas investment, the Middle East and North Africa region does not emerge as a priority on Beijing's agenda even if virtually all of it is packaged as building blocks of its Belt and Road Initiative (BRI).
It was only in 2016 that China published its first and only Middle East-related white paper, devoted to the Arab states rather than the region as a whole. Apart from rehashing China's long-standing foreign policy principles, the paper highlighted opportunities for win-win cooperation in areas ranging from energy, trade and infrastructure, but also technology, nuclear development, and space.[1]
Investment figures tell a similar story. Of the US$2 trillion in Chinese overseas investment between 2005 and 2019, a mere US$198 billion or under 5 per cent went to the Middle East and North Africa.[2]
The region is unlikely to climb Beijing's totem pole any time soon, given the dramatic decrease in Chinese foreign investment in the last four years to about 30 per cent of what it was in 2016[3] and expectations that Middle Eastern and North African economies will significantly contract as a result of the coronavirus pandemic and sharp downturn in energy markets.[4]
Half Full Rather Than Half Empty
What turns the glass half full is the fact that the Middle East fulfils almost half of China's energy needs.[5] Moreover, some of China's investments, particularly in ports and adjacent industrial parks in the Gulf, Egypt and the eastern Mediterranean,[6] are strategically important. What was once primarily a Belt and Road "string of pearls" linking Indian Ocean ports has evolved into a network that stretches from Djibouti in east Africa through Oman's port of Duqm and the United Arab Emirates' Jebel Ali port into a near dominant position in the eastern Mediterranean and onwards into the Indo–Pacific.
China already exerts influence in the eastern Mediterranean region through its involvement in ports in Greece, Turkey, Israel and Egypt. It has expressed interest in the Lebanese port of Tripoli and may well seek access to the Russian-controlled ports of Tartus and Latakia if and when it gets involved in the reconstruction of war-ravaged Syria. This was one reason that the Trump administration warned the Israelis that China's engagement in Haifa, where they have built their own pier, could jeopardise continued use of the port by the US Sixth Fleet.[7]
Asserting the importance of the Middle East, Niu Xinchun, director of Middle East Studies at China Institutes of Contemporary International Relations (CICIR), wrote back in 2017: "The politics and security of the Middle East [are] inextricably related to China. This is the first time in history that China has possessed political, economic and security interests in the Middle East simultaneously."[8] CICIR is widely viewed as China's most influential think tank.
More recently, however, Niu has taken what seems like an antipodal position, maintaining that the Middle East does not feature prominently in China's strategic calculations. In a webinar in May 2020, he said: "For China, the Middle East is always on the very distant backburner of China's strategic global strategies … Covid-19, combined with the oil price crisis, will dramatically change the Middle East. [This] will change China's investment model in the Middle East."[9] Niu emphasised that China considers the Asia–Pacific rather than the Middle East as its primary battleground for differences with the United States.
This shift was part of a game of shadow boxing to subtly warn the Gulf, and particularly Saudi Arabia, to dial down tension with Iran to a point where it can be managed and does not spin out of control.
To ensure that its message is not lost on the region, China could well ensure that its future investments contribute to job creation, a key priority for Middle Eastern states struggling to come to grips with the economic crisis as a result of the pandemic and the sharp fall in oil demand and prices. Middle East political economy scholar Karen Young noted that Chinese investment has so far focused on a small number of locations and had not significantly generated jobs.[10]
Subtle Messaging
Subtle Chinese messaging was also at the core of China's public response to Iranian leaks that it was close to signing a 25-year partnership with the Islamic republic that would lead to a whopping US$400 billion investment to develop the country's oil, gas and transportation sectors.
China limited itself to a non-committal on-the-record reaction and low-key semi-official commentary. Foreign Ministry spokesman Zhao Lijian, a "wolf warrior" or exponent of China's newly adopted more assertive and aggressive approach towards diplomacy, was exceptionally diplomatic in his comment. "China and Iran enjoy traditional friendship, and the two sides have been in communication on the development of bilateral relations. We stand ready to work with Iran to steadily advance practical cooperation", Zhao said.[11]
Writing in the Shanghai Observer, a secondary Communist party newspaper, Middle East scholar Fan Hongda was less guarded. Fan argued that the agreement, though nowhere close to implementation, highlighted "an important moment of development" at a time that US–Chinese tensions allowed Beijing to pay less heed to American policies. In saying so, Fan was echoing China's warning that the United States was putting much at risk by retching up tensions between the world's two largest economies and could push China to the point where it no longer regards the potential cost of countering US policy as too high.[12]
Diplomacy with "Chinese Characteristics"
Nonetheless, China's evasiveness on the Iran agreement constituted a recognition that the success of its Belt and Road initiative and its ability to avoid being sucked uncontrollably into the Middle East's myriad conflicts depends on a security environment that reduces tension to manageable proportions and ensures that disputes do not spin out of control.
"Beijing has indeed become more concerned about the stability of Middle Eastern regimes. Its growing regional interests combined with its BRI ambitions underscore that Middle East stability, particularly in the Persian Gulf, is now a matter of strategic concern for China," said Mordechai Chaziza, an expert on China–Middle East relations.[13]
Reflecting what appears to be a shift in China's approach to regional security, Chinese scholars Sun Degang and Wu Sike described the Middle East in a recently published article as a "key region in big power diplomacy with Chinese characteristics in a new era". Sun and Wu suggested that Chinese characteristics would involve "seeking common ground while reserving differences", a formula that implies conflict management rather than conflict resolution. The scholars said Chinese engagement in Middle Eastern security would seek to build an inclusive and shared regional collective security mechanism based on fairness, justice, multilateralism, comprehensive governance and the containment of differences.[14]
A Blunt Rebuke
But China's conflict management diplomacy may not go down well with the Gulf Arabs, notably Saudi Arabia, judging by what for Saudi media was a blunt and rare recent critique of the People's Republic. In a game of shadow-boxing in which intellectuals and journalists front for officials who prefer the luxury of plausible deniability, Saudi Arabia responded bluntly in a column authored by Baria Alamuddin, a Lebanese journalist who regularly writes columns for Saudi media.
Alamuddin warned that China was being lured to financially bankrupt Lebanon by Hizballah, the Iranian-backed Lebanese Shi'a militia. She suggested in a column published by Arab News, the kingdom's primary English-language newspaper, that Hizballah's seduction of China was occurring against the backdrop of a potential massive 25-year cooperation agreement between the People's Republic and Iran. "Chinese business and investment are welcome, but Beijing has a record of partnering with avaricious African and Asian elites willing to sell out their sovereignty. Chinese diplomacy is ruthless, mercantile and self-interested, with none of the West's lip service to human rights, rule of law or cultural interchange", Alamuddin charged.[15] She quoted a Middle East expert from a conservative US think tank as warning that "vultures from Beijing are circling, eyeing tasty infrastructure assets like ports and airports as well as soft power influence through Lebanon's universities."[16]
Abandoning Saudi official and media support for some of the worst manifestations of Chinese autocratic behaviour, including the brutal crackdown on Turkic Muslims in Xinjiang and the repression of democratic expression and dissident, Alamuddin did not mince words.
Alamuddin went on to assert that "witnessing how dissident voices have been mercilessly throttled in Hong Kong, Tibet and Xinjiang, Lebanese citizens are justifiably fearful that their freedoms and culture would be crushed under heavy-handed, authoritarian Chinese and Iranian dominance, amid the miserable, monolithic atmosphere Hizballah seeks to impose."[17]
A Hair in the Soup
Further complicating Chinese efforts to nudge the Middle East towards some degree of stabilisation are China's technology and military sales with no constraints on their use or regard for the potential geopolitical fallout. The sales include drone and ballistic missile technology as well as the building blocks for a civilian nuclear programme for Saudi Arabia, which would significantly enhance the kingdom's ability to develop nuclear weapons should it decide to do so at some point in future.
These sales have fuelled fears, for different reasons, in Jerusalem and Tehran of a new regional arms race in the region.[18] Israel's concerns are heightened by the Trump administration's efforts to limit Israeli dealings with China that involve sensitive technologies while remaining silent about Chinese military assistance to Saudi Arabia.[19]
Washington's indifference may be set to change, assuming that the recent rejection by the US Embassy in Abu Dhabi of an offer by the UAE to donate hundreds of Covid-19 test kits for screening of its staff was a shot across the Gulf's bow. A US official said the tests were rejected because they were either Chinese-made or involved BGI Genomics, a Chinese company active in the Gulf, which raised concerns about patient privacy.[20]
The American snub was designed to put a dent in China's "Silk Road" health diplomacy centred on its experience with the pandemic and predominance in the manufacturing of personal protective and medical equipment as well as pharmaceutics.
A Major Battlefield
Digital and satellite technology in which Chinese telecommunications giant Huawei's 5G cellular technology rollout is but one component seems set to be a major battlefield. US officials have warned that the inclusion of Huawei in Gulf networks could jeopardise sensitive communications, particularly given the multiple US bases in the region, including the US Fifth Fleet in Bahrain and the forward headquarters of the US military's Central Command, or Centcom, in Qatar.[21]
US Assistant Secretary of State for Near Eastern Affairs David Schenker said the United States had advised its Middle Eastern partners in the region to take "a careful look at investment, major contracts and infrastructure projects." He warned that certain engagements with China could "come at the expense of the region's prosperity, stability, fiscal viability and longstanding relationship with the United States."
Schenker cautioned further that agreements with Huawei meant that "basically all the information and your data is going to Huawei, property of the Chinese Communist Party". The same, he said, was true for Chinese health technology. "When you take a Covid kit from a Chinese genomics company, your DNA is property of the Chinese Communist Party, and all the implications that go with that."[22]
The rollout of China's BeiDou Satellite Navigation System (BDS), which competes with the United States' Global Positioning System (GPS), Russia's GLONASS and Europe's Galileo,[23] sets the stage for battle, with countries like Saudi Arabia, the UAE, Egypt and Turkey having signed up for what is known as China's Digital Silk Road Initiative.[24] So far, Pakistan is the only country known to have been granted access to BeiDou's military applications, which provide more precise guidance for missiles, ships and aircraft.[25]
Promoting "the development of the digital service sector, such as cross-border ecommerce, smart cities, telemedicine, and internet finance (and) … technological progress including computing, big data, Internet of Things, artificial intelligence, blockchain, and quantum computing," the initiative will enable China to enhance its regional influence and leverage in economics as well as security.[26] China's state-owned international broadcaster, China Global Television Network (CGTN), implicitly anticipated US resistance to its Middle Eastern partners being roped into a Chinese digital world when it declared that "a navigation system is like a gold key of your home that should be kept only in your own hands, not others."[27]
The successful launch in July of a mission to Mars, the Arab world's first interplanetary initiative, suggested that the UAE was seeking to balance its engagement with the United States and China in an effort not to get caught in the growing divergence between the two powers. The mission, dubbed Hope Probe, was coordinated with US rather than Chinese institutions, including the University of Colorado Boulder's Laboratory for Atmospheric and Space Physics and NASA's Mars Exploration Program Analysis Group (MEPAG). It launched from Japan's Tanegashima Space Center.[28]
You Can Run, But You Can't Hide
A continuously deteriorating relationship between the United States and China is a worst-case scenario for Middle Eastern states. It would progressively reduce their ability to walk a fine line between the two major powers. That would be particularly true if US efforts to force its partners to limit their ties to the People's Republic compel China into defiance by adopting a more geopolitically assertive posture in the region.
Ironically, the US desire to recalibrate its engagement with the Middle East and a realisation on the part of Saudi Arabia and Iran that their interests are best served by a reduction of tension rooted in an arrangement based on a non-aggression agreement could serve as a catalyst for a new Gulf security architecture. This could involve embedding the US defence umbrella, geared to protect Gulf states against Iran, into a multilateral structure that would include rather than exclude Iran and involve Russia, China and India.
A more multilateral security arrangement potentially could reduce pressure on the Gulf states to pick sides between the United States and China and would include China in ways that it can manage its greater engagement without being drawn into the region's conflicts in ways that frustrated the United States for decades.
None of the parties are at a point where they are willing to publicly entertain the possibility of such a collective security architecture. Even if they were, negotiating a new arrangement is likely to be a tedious and tortuous process. Nonetheless, such a multilateral security architecture would ultimately serve all parties' interests and may be the only way of reducing tension between Saudi Arabia and Iran and managing their differences, which would in turn help China secure its energy and economic interests in the region. This reality enhances the likelihood that the glass is half full in terms of China ultimately participating in such a multilateral security arrangement, rather than half empty, with China refraining from participation.
Author's note: This article first appeared in Middle East Insights of the National University of Singapore's Middle East Institute
End Notes
[1] Ministry of Foreign Affairs, People's Republic of China, "China's Arab Policy Paper", 13 January 2016, https://www.fmprc.gov.cn/mfa_eng/zxxx_662805/t1331683.shtml#:~:text=Since%20the%20establishment%20of%20diplomatic,fields%20has%20been%20constantly%20deepened.&text=The%20Chinese%20government%20has%20issued,development%20of%20China%2DArab%20relations.
[2] American Enterprise Institute, "China Global Investment Tracker", https://www.aei.org/china-global-investment-tracker/.
[3] Agatha Kratz speaking on "China and the Mediterranean Region in and Beyond the Pandemic, German Marshal Fund", 3 July 2020, https://www.gmfus.org/events/china-and-mediterranean-region-and-beyond-pandemic.
[4] James M Dorsey, "Turning Gulf Security Upside Down", Insight 238, Middle East Institute Singapore,  6 July 2020, https://mei.nus.edu.sg/publication/insight-238-turning-gulf-security-upside-down/.
[5] Michal Meidan, "China's Energy Security at 70", The Oxford Institute for Energy Studies, October 2019, https://www.oxfordenergy.org/wpcms/wp-content/uploads/2019/10/Chinas-energy-security-at-70.pdf.
[6] James M Dorsey, "Syria lures but will China bite?", The Turbulent World of Middle East Soccer, 12 June 2020, https://mideastsoccer.blogspot.com/2020/06/syria-lures-but-will-china-bite.html.
[7] Dorsey, "Syria lures but will China bite?"
[8] Niu Xinchun, "China's Middle East Strategy under the 'Belt and Road' Initiative", Foreign Affairs Review 04/2017.
[9] Niu Xinchun speaking on "How are China's Relations with the Middle East Evolving During the COVID-19 Pandemic?", Chatham House, 19 May 2019, https://www.facebook.com/watch/?v=2721841274725780.
[10] Karen Young, "The false logic of a China–US choice in the Middle East", Al-Monitor, 30 June 2020, https://www.al-monitor.com/pulse/originals/2020/06/false-logic-china-us-choice-mideast-economic-political-power.html.
[11] Ministry of Foreign Affairs, People's Republic of China, Foreign Ministry Spokesperson Zhao Lijian's Regular Press Conference on 6 July 2020,  https://www.fmprc.gov.cn/mfa_eng/xwfw_665399/s2510_665401/2511_665403/t1795337.shtml.
[12] "Iran announced a 25-year comprehensive cooperation plan with China. Can China–Iran relations get closer?", Shanghai Observer, 20 June 2020, (观察家 | 伊朗宣布与华25年全面合作计划,中伊关系能否进一步走近?)https://www.shobserver.com/news/detail?id=264494.
[13] Mordechai Chaziza, "Religious and Cultural Obstacles to China's BRI in the Middle East", The Begin-Sadat Center for Strategic Studies, 12 June 2020, https://besacenter.org/perspectives-papers/china-middle-east-obstacles/.
[14] Sun Degang and Wu Sike, "China's Participation in Middle East Security Affairs in the New Er: -Ideas and Practice Exploration" (中东研究】孙德刚 吴思科:新时代中国参与中东安全事务-理念主张与实践探索), Shanghai International Studies University, July 2020.
[15] Baria Alamuddin, "Chinese and Iranian vultures circling over Beirut", Arab News, 2 August 2020, https://www.arabnews.com/node/1713456.
[16] Danielle Pletka, "Lebanon on the Bbrink", American Enterprise Institute, 9 May 2020, https://www.aei.org/op-eds/lebanon-on-the-brink/.
[17] Baria Alamuddin, "Chinese and Iranian vultures circling over Beirut".
[18] Phil Mattingly, Zachary Cohen and Jeremy Herb, "US intel shows Saudi Arabia escalated its missile program with help from China", CNN, 5 June 2020, https://edition.cnn.com/2019/06/05/politics/us-intelligence-saudi-arabia-ballistic-missile-china/index.html.
[19] Mattingly, Cohen and Herb, "US intel"; Timothy Gardner, "US approved secret nuclear power work for Saudi Arabia", Reuters, 28 March 2019, https://www.reuters.com/article/us-usa-saudi-nuclear/us-approved-secret-nuclear-power-work-for-saudi-arabia-idUSKCN1R82MG.
[20] Interview with author, 8 June 2020.
[21] Interview with author, 10 July 2020.
[22] Middle East Institute, "Shifting Dynamics and US Priorities in the Middle East: A Conversation with David Schenker", 4 June 2020, https://www.mei.edu/events/shifting-dynamics-and-us-priorities-middle-east-conversation-david-schenker.
[23] Ben Westcott, "China's GPS rival Beidou is now fully operational after final satellite launched", CNN Business, 24 June 2020, https://edition.cnn.com/2020/06/24/tech/china-beidou-satellite-gps-intl-hnk/index.html.
[24] Belt and Road News, "China's Global Digital Silk Road is arriving in the Middle East", 16 September 2019, https://www.beltandroad.news/2019/09/16/chinas-global-digital-silk-road-is-arriving-in-the-middle-east/.
[25] Maria Abi-Habib, "China's 'Belt and Road' Plan in Pakistan takes a military turn", The New York Times, 19 December 2018, https://www.nytimes.com/2018/12/19/world/asia/pakistan-china-belt-road-military.html.
[26] Huang Yong, "Construction of digital Silk Road lights up BRI cooperation", People's Daily, 24 April 2019, http://en.people.cn/n3/2019/0424/c90000-9571418.html.
[27] Kristin Huang, "China's answer to GPS complete as final BeiDou satellite launches", South China Morning Post, 23 June 2020, https://www.scmp.com/news/china/science/article/3090186/chinas-global-aspirations-lift-beidou-satellite-launches-orbit?utm_source=Twitter&utm_medium=share_widget&utm_campaign=3090186.
[28] Jesse Yeung, "The UAE has successfully launched the Arab world's first Mars mission", CNN, 21 July 2020, https://edition.cnn.com/2020/07/19/middleeast/uae-mars-hope-launch-intl-hnk-scn-scli/index.html.
Saudi Arabia and Iran cold war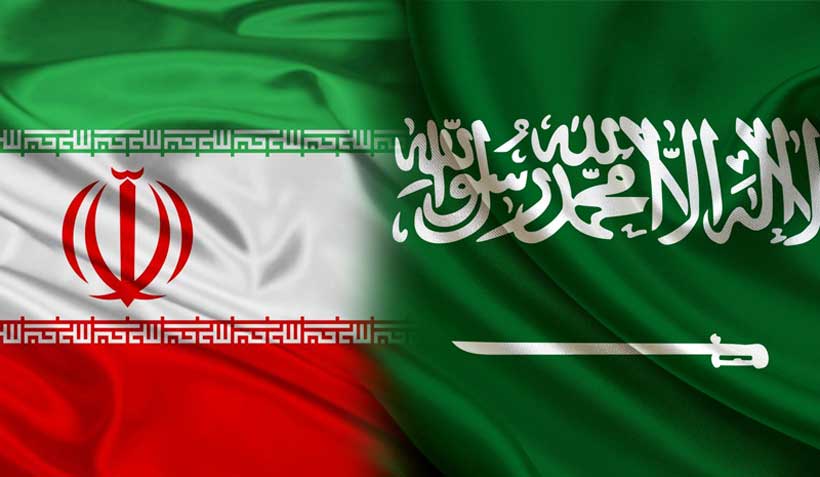 After almost seven decades, the cold war has reached the middle east, turning into a religious war of words and diplomacy. As Winston Churchill says that "diplomacy is an art of telling someone to go to hell in such a way that they ask for the direction". So, both the regional powers are trying to pursue a policy of subduing the adversary in a diplomatic manner. The root of the conflict lies in the 1979, Iranian revolution, which saw the toppling of the pro-western monarch shah Muhammad Reza Pahlavi and replaced by the so-called supreme leader Ayatollah Khamenei. From a Yemini missile attack to the assassination of the supreme commander QassimSoleimani, the political, ideological and religious differences between Iran and Saudi Arabia are taking the path of confrontation. The perennial rivalry between the two dominant Shiite and Sunni power house ins an ideological and religious one rather than being geo strategic or geo political. Back to the time when Saudi Arabia supported Saddam Hussain against the united states of Americathe decline of Saddam and his authoritarian regime was made inevitable and with this, Iran and Saudi Arabia rosed as the powerful, strategic and dominant political forces in the middle east.it was from here that the quest for supremacy to be the prepotent and commanding political powercommenced. The tensions escalated or in other words almost tended to turn into scuffles when in 2016, the Iranians stormed the Saudi embassy as a demonstration of the killing of a Shia cleric. The diplomatic ties were broken and chaos and uncertainty prevailed.
This cold war also resembles the original one., because it is also fueled by a blend of ideological conviction and brute power politics but at the same time unlike the original cold war, the middle eastern cold war is multi-dimensional and is more likely to escalate .it is more volatile and thus more prone to transformation. This followed by several incidents with each trying to isolate the other in international relations. The Saudis and Iranians have been waging proxy wars for regional dominance for decades. Yemen and Syria are the two battlegrounds, fueling the Iran-Saudi tensions. Iran has been accused of providing military assistance to the rebel Houthis, which targets the Saudi territory. It is also accused of attacking the world naval ships in the strait of Hormoz, something Iran strongly denies. This rivalry has dragged the region into chaos and ignited Shia-Sunni conflict across the middle east. The violence in the middle east due to this perennial hostility has also dire consequences for the economy of the war-torn nations. In the midst of the global pandemic, when all the economic activities are at halt, the tensions between the two arch rivals will prove hazardous and will yield catastrophic results. The blockade of the shipping and navigation in the Gulf, attacks on international ships, and the rising concerns of the western powers regarding this issue has left Iran as an isolated country with only Russia supporting her.
A direct military conflict between Saudi Arabia and Iran will have dire consequences for the neighboringcountries. A direct military confrontation might not be a planned one, but it will be fueled due to the intervention of the other key partners, who seek to sought and serve their personal and national intrigues. Most importantly middle east cannot afford a conflict as it is a commercial hub for the world. The recent skirmishes in Iraq sparked fears of wider war when Iraq retaliated for killings of QassimSoleimani. If the US president had not extended an olive branch, the situation might have worsened. The OIC, which is a coalition of 57 Muslim countries has also failed in bringing measures to deescalate the growing tensions. The OIC, where the Saudi Arabia enjoys an authoritarian style of dominance has always tried to empower her own ideology while rising the catch cry of being a sacred country to all the Muslims. Taking in account, the high tensions and ideological and the quest for religious dominance, the international communities such as UN and neighboring countries should play a positiveand vital role in deescalating these tensions. Bilateral trade, communications between the two adversaries with a regional power playing the role of mediator and extending an olive branch to each other will yield better results and will prove fruitful in mitigating the conflict if not totally subverting it.
First Aid: How Russia and the West Can Help Syrians in Idlib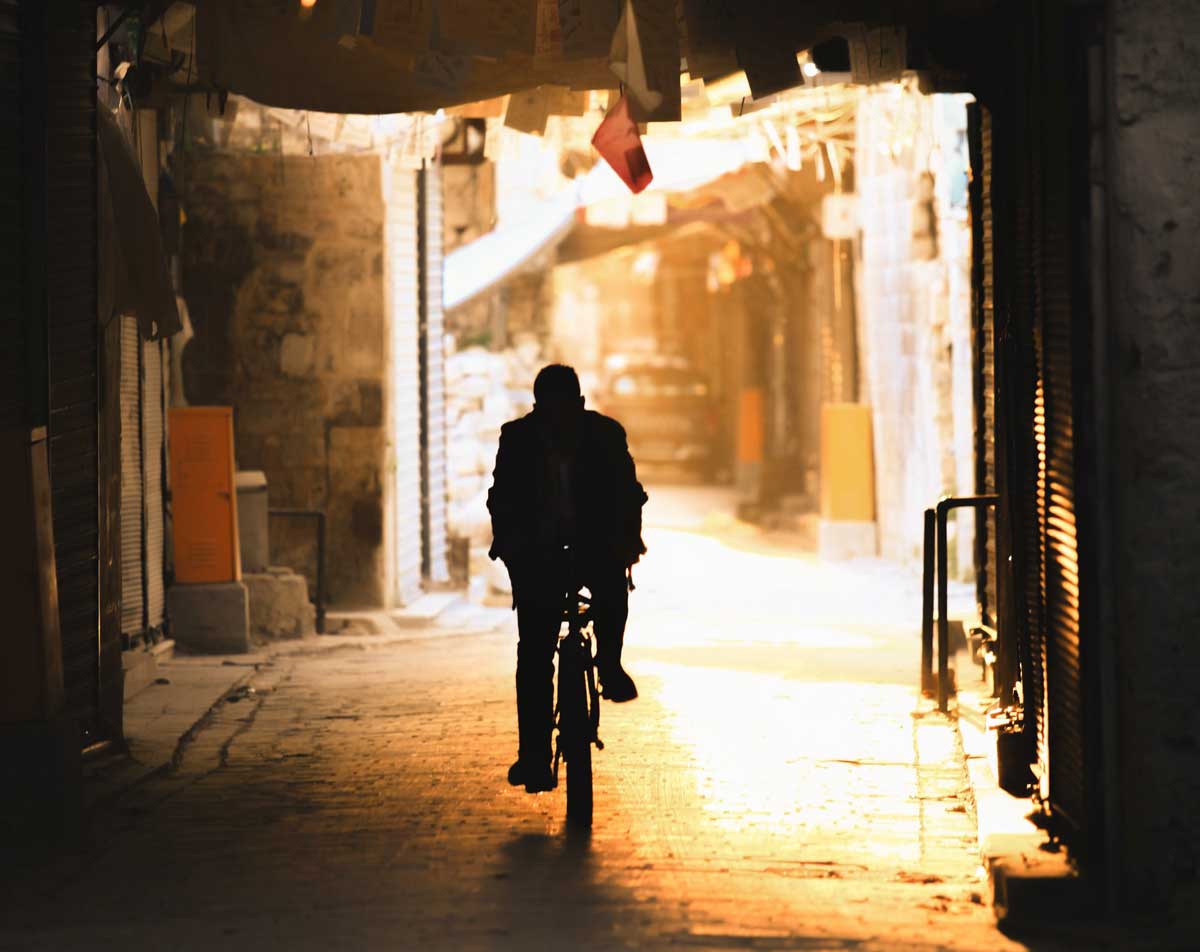 Authors: Andrey Kortunov and Julien Barnes-Dacey*
The next international showdown on Syria is quickly coming into view. After ten years of conflict, Bashar al-Assad may have won the war, but much is left to be done to win the peace. This is nowhere more so than in the province of Idlib, which is home to nearly 3 million people who now live under the control of extremist group Hayat Tahrir al-Sham (HTS) with external Turkish protection and humanitarian assistance from the United Nations.
The question of humanitarian access into Idlib is now emerging as a central focus of new international politicking. In so doing, this small province could be pivotal to the future of the larger stalemate that has left the United States, Europe, and Russia locked in an unwinnable status quo.
Russia has said that it plans to veto an extension of cross-border UN aid delivered from Turkey, authorised under UN Security Council resolution 2533, which is up for renewal in July, potentially depriving the population of a vital lifeline amid desperate conditions. Moscow says that all aid should be channelled from Damascus via three new government-controlled crossing points to the northern province. Western governments, to say nothing of the local population, are sceptical, given the Syrian government's hostility towards the province's inhabitants. For its part, the UN says that cross-lines aid cannot compensate for a closure of cross-border access.
As ever, the two dominant players—the US and Russia—are talking past each other and are focused on countering each other's moves—to their mutual failure. It is evident that US condemnation and pressure on Russia will not deliver the necessary aid, and also evident that Russia will not get its wish for the international recognition of the legitimacy of the Syrian government by vetoing cross-border access. While these will only be diplomatic failures for the US and Russia, it is the Syrian people who will, as ever, pay the highest price.
But a mutually beneficial solution to Idlib is still possible. Russia and the US, backed by European states, should agree to a new formula whereby Moscow greenlights a final one-year extension of cross-border aid in exchange for a Western agreement to increase aid flows via Damascus, including through Russia's proposed cross-lines channels into Idlib. This would meet the interests of both sides, allowing immediate humanitarian needs to be met on the ground as desired by the West, while also paving the way for a transition towards the Damascus-centred international aid operation sought by Moscow.
This imperfect but practical compromise would mean more than a positive change in the humanitarian situation in Idlib. It would demonstrate the ability of Russian and Western actors to work together to reach specific agreements in Syria even if their respective approaches to the wider conflict differ significantly. This could serve to reactivate the UN Security Council mechanism, which has been paralysed and absent from the Syrian track for too long.
To be sure the Syrian government will also need to be incentivised to comply. Western governments will need to be willing to increase humanitarian and early recovery support to other parts of government-controlled Syria even as they channel aid to Idlib. With the country now experiencing a dramatic economic implosion, this could serve as a welcome reprieve to Damascus. It would also meet Western interests in not seeing a full state collapse and worsening humanitarian tragedy.
The underlying condition for this increased aid will need to be transparency and access to ensure that assistance is actually delivered to those in need. The West and Russia will need to work on implementing a viable monitoring mechanism for aid flows channelled via Damascus. This will give Moscow an opportunity to push the Syrian regime harder on matters of corruption and mismanagement.
For its part, the West will need to work with Moscow to exercise pressure on Ankara to use its military presence in Idlib to more comprehensively confront radical Islamists and ensure that aid flows do not empower HTS. A 'deradicalisation' of Idlib will need to take the form of a detailed roadmap, including that HTS comply with specific behaviour related to humanitarian deliveries.
Ultimately this proposal will not be wholly satisfactory to either Moscow or the West. The West will not like that it is only a one-year extension and will not like the shift towards Damascus. Russia will not like that it is an extension at all. But for all sides the benefits should outweigh the downsides.
Russia will know that Western actors will respond to failure by unilaterally channelling non-UN legitimised aid into the country via Turkey. Russia will lose the opportunity to slowly move Idlib back into Damascus's orbit and the country's de facto partition will be entrenched. This outcome is also likely to lead to increased instability as aid flows decrease, with subsequent tensions between Moscow's allies, Damascus and Ankara.
The West will need to acknowledge that this approach offers the best way of delivering ongoing aid into Idlib and securing greater transparency on wider support across Syria. The alternative—bilateral cross-border support—will not sufficiently meet needs on the ground, will place even greater responsibility on Turkey, and will increase the prospect of Western confrontation with Russia and the Syrian regime.
Importantly, this proposal could also create space for wider political talks on Idlib's fate. It could lead to a renewed track between Russia, the US, Turkey and Europeans to address the province's fate in a way that accounts for Syria's territorial integrity and state sovereignty on the one hand and the needs and security of the local population on the other hand. After ten years of devastating conflict, a humanitarian compromise in Idlib will not represent a huge victory. But a limited agreement could still go a long way to positively changing the momentum in Syria and opening up a pathway for much-needed international cooperation.
* Julien Barnes-Dacey, Middle East and North Africa Programme Director, European Council on Foreign Relations (ECFR)
From our partner RIAC
Iran's Impunity Will Grow if Evidence of Past Crimes is Fully Destroyed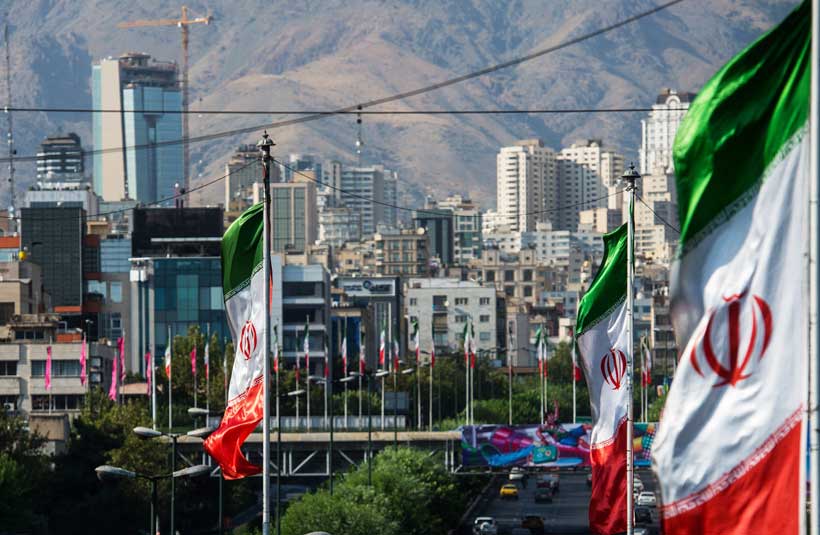 No reasonable person would deny the importance of preventing a nuclear-armed Iran. But that issue must not be allowed to continue overshadowing Iran's responsibility for terrorism and systematic human rights violations. These matters represent a much more imminent threat to human life, as well as longstanding denials of justice for those who have suffered from the Iranian regime's actions in the past.
The Iranian people have risen multiple times in recent years to call for democratic change. In 2017, major uprisings broke out against the regime's disastrous policies. Although the ruling clerics suppressed those protests, public unrest soon resumed in November 2019. That uprising was even broader in scope and intensity. The regime responded by opening fire on crowds, murdering at least 1,500. Amnesty International has reported on the torture that is still being meted out to participants in the uprising.
Meanwhile, the United Nations and human rights organizations have continued to repeat longstanding calls for increased attention to some of the worst crimes perpetrated by the regime in previous years.
Last year, Amnesty International praised a "momentous breakthrough" when seven UN human rights experts demanded an end to the ongoing cover-up of a massacre of political prisoners in the summer of 1988.
The killings were ordered by the regime's previous supreme leader Khomeini, who declared that opponents of the theocracy were "enemies of God" and thus subject to summary executions. In response, prisons throughout Iran convened "death commissions" that were tasked with interrogating political prisoners over their views. Those who rejected the regime's fundamentalist interpretation of Islam were hanged, often in groups, and their bodies were dumped mostly in mass graves, the locations of which were held secret.
In the end, at least 30,000 political prisoners were massacred. The regime has been trying hard to erase the record of its crimes, including the mass graves. Its cover-up has unfortunately been enabled to some degree by the persistent lack of a coordinated international response to the situation – a failure that was acknowledged in the UN experts' letter.
The letter noted that although the systematic executions had been referenced in a 1988 UN resolution on Iran's human rights record, none of the relevant entities within that international body followed up on the case, and the massacre went unpunished and underreported.
For nearly three decades, the regime enforced silence regarding any public discussion of the killings, before this was challenged in 2016 by the leak of an audio recording that featured contemporary officials discussing the 1988 massacre. Regime officials, like then-Minister of Justice Mostafa Pourmohammadi, told state media that they were proud of committing the killings.
Today, the main victims of that massacre, the principal opposition Mujahedin-e Khalq (MEK), are still targets of terrorist plots on Western soil, instigated by the Iranian regime. The most significant of these in recent years was the plot to bomb a gathering organized near Paris in 2018 by the MEK's parent coalition, the National Council of Resistance of Iran (NCRI). The Free Iran rally was attended by tens of thousands of Iranian expatriates from throughout the world, as well as hundreds of political dignitaries, and if the attack had not been prevented by law enforcement, it would have no doubt been among the worst terrorist attacks in recent European history.
The mastermind of that attack was a high-ranking Iranian diplomat named Assadollah Assadi. He was convicted in a Belgian court alongside three co-conspirators in February. But serious critics of the Iranian regime have insisted that accountability must not stop here.
If Tehran believes it has gotten away with the 1988 massacre, one of the worst crimes against humanity from the late 20th century, it can also get away with threatening the West and killing protesters by the hundreds. The ongoing destruction of mass graves demonstrates the regime's understanding that it has not truly gotten away with the massacre as long as evidence remains to be exposed.
The evidence of mass graves has been tentatively identified in at least 36 different cities, but a number of those sites have since been covered by pavement and large structures. There are also signs that this development has accelerated in recent years as awareness of the massacre has gradually expanded. Unfortunately, the destruction currently threatens to outpace the campaign for accountability, and it is up to the United Nations and its leading member states to accelerate that campaign and halt the regime's destruction of evidence.
If this does not happen and the 1988 massacre is consigned to history before anyone has been brought to justice, it will be difficult to compel Tehran into taking its critics seriously about anything, be it more recent human rights violations, ongoing terrorist threats, or even the nuclear program that authorities have been advancing in spite of the Western conciliation that underlay 2015 Joint Comprehensive Plan of Action.