China would like the world to believe that the Middle East and North Africa region does not rank high on its totem pole despite its energy dependence, significant investment and strategic relationships with the region. In many ways, China is not being deceptive. With relations with the United States rapidly deteriorating, China's primary focus is on what it views as its main battleground: the Asia–Pacific. China is nonetheless realising that remaining aloof in the Middle East may not be sustainable.
In assessing the importance of the Middle East and North Africa region to China, the glass seems both half full and half empty with regard to what it will take for China to secure its interests. In the final analysis, however, the glass is likely to prove to be half full. If so, that will have significant consequences for Chinese policy towards and engagement in the region.
Indeed, measured by Chinese policy outputs such as white papers or level of investment as a percentage of total Chinese overseas investment, the Middle East and North Africa region does not emerge as a priority on Beijing's agenda even if virtually all of it is packaged as building blocks of its Belt and Road Initiative (BRI).
It was only in 2016 that China published its first and only Middle East-related white paper, devoted to the Arab states rather than the region as a whole. Apart from rehashing China's long-standing foreign policy principles, the paper highlighted opportunities for win-win cooperation in areas ranging from energy, trade and infrastructure, but also technology, nuclear development, and space.[1]
Investment figures tell a similar story. Of the US$2 trillion in Chinese overseas investment between 2005 and 2019, a mere US$198 billion or under 5 per cent went to the Middle East and North Africa.[2]
The region is unlikely to climb Beijing's totem pole any time soon, given the dramatic decrease in Chinese foreign investment in the last four years to about 30 per cent of what it was in 2016[3] and expectations that Middle Eastern and North African economies will significantly contract as a result of the coronavirus pandemic and sharp downturn in energy markets.[4]
Half Full Rather Than Half Empty
What turns the glass half full is the fact that the Middle East fulfils almost half of China's energy needs.[5] Moreover, some of China's investments, particularly in ports and adjacent industrial parks in the Gulf, Egypt and the eastern Mediterranean,[6] are strategically important. What was once primarily a Belt and Road "string of pearls" linking Indian Ocean ports has evolved into a network that stretches from Djibouti in east Africa through Oman's port of Duqm and the United Arab Emirates' Jebel Ali port into a near dominant position in the eastern Mediterranean and onwards into the Indo–Pacific.
China already exerts influence in the eastern Mediterranean region through its involvement in ports in Greece, Turkey, Israel and Egypt. It has expressed interest in the Lebanese port of Tripoli and may well seek access to the Russian-controlled ports of Tartus and Latakia if and when it gets involved in the reconstruction of war-ravaged Syria. This was one reason that the Trump administration warned the Israelis that China's engagement in Haifa, where they have built their own pier, could jeopardise continued use of the port by the US Sixth Fleet.[7]
Asserting the importance of the Middle East, Niu Xinchun, director of Middle East Studies at China Institutes of Contemporary International Relations (CICIR), wrote back in 2017: "The politics and security of the Middle East [are] inextricably related to China. This is the first time in history that China has possessed political, economic and security interests in the Middle East simultaneously."[8] CICIR is widely viewed as China's most influential think tank.
More recently, however, Niu has taken what seems like an antipodal position, maintaining that the Middle East does not feature prominently in China's strategic calculations. In a webinar in May 2020, he said: "For China, the Middle East is always on the very distant backburner of China's strategic global strategies … Covid-19, combined with the oil price crisis, will dramatically change the Middle East. [This] will change China's investment model in the Middle East."[9] Niu emphasised that China considers the Asia–Pacific rather than the Middle East as its primary battleground for differences with the United States.
This shift was part of a game of shadow boxing to subtly warn the Gulf, and particularly Saudi Arabia, to dial down tension with Iran to a point where it can be managed and does not spin out of control.
To ensure that its message is not lost on the region, China could well ensure that its future investments contribute to job creation, a key priority for Middle Eastern states struggling to come to grips with the economic crisis as a result of the pandemic and the sharp fall in oil demand and prices. Middle East political economy scholar Karen Young noted that Chinese investment has so far focused on a small number of locations and had not significantly generated jobs.[10]
Subtle Messaging
Subtle Chinese messaging was also at the core of China's public response to Iranian leaks that it was close to signing a 25-year partnership with the Islamic republic that would lead to a whopping US$400 billion investment to develop the country's oil, gas and transportation sectors.
China limited itself to a non-committal on-the-record reaction and low-key semi-official commentary. Foreign Ministry spokesman Zhao Lijian, a "wolf warrior" or exponent of China's newly adopted more assertive and aggressive approach towards diplomacy, was exceptionally diplomatic in his comment. "China and Iran enjoy traditional friendship, and the two sides have been in communication on the development of bilateral relations. We stand ready to work with Iran to steadily advance practical cooperation", Zhao said.[11]
Writing in the Shanghai Observer, a secondary Communist party newspaper, Middle East scholar Fan Hongda was less guarded. Fan argued that the agreement, though nowhere close to implementation, highlighted "an important moment of development" at a time that US–Chinese tensions allowed Beijing to pay less heed to American policies. In saying so, Fan was echoing China's warning that the United States was putting much at risk by retching up tensions between the world's two largest economies and could push China to the point where it no longer regards the potential cost of countering US policy as too high.[12]
Diplomacy with "Chinese Characteristics"
Nonetheless, China's evasiveness on the Iran agreement constituted a recognition that the success of its Belt and Road initiative and its ability to avoid being sucked uncontrollably into the Middle East's myriad conflicts depends on a security environment that reduces tension to manageable proportions and ensures that disputes do not spin out of control.
"Beijing has indeed become more concerned about the stability of Middle Eastern regimes. Its growing regional interests combined with its BRI ambitions underscore that Middle East stability, particularly in the Persian Gulf, is now a matter of strategic concern for China," said Mordechai Chaziza, an expert on China–Middle East relations.[13]
Reflecting what appears to be a shift in China's approach to regional security, Chinese scholars Sun Degang and Wu Sike described the Middle East in a recently published article as a "key region in big power diplomacy with Chinese characteristics in a new era". Sun and Wu suggested that Chinese characteristics would involve "seeking common ground while reserving differences", a formula that implies conflict management rather than conflict resolution. The scholars said Chinese engagement in Middle Eastern security would seek to build an inclusive and shared regional collective security mechanism based on fairness, justice, multilateralism, comprehensive governance and the containment of differences.[14]
A Blunt Rebuke
But China's conflict management diplomacy may not go down well with the Gulf Arabs, notably Saudi Arabia, judging by what for Saudi media was a blunt and rare recent critique of the People's Republic. In a game of shadow-boxing in which intellectuals and journalists front for officials who prefer the luxury of plausible deniability, Saudi Arabia responded bluntly in a column authored by Baria Alamuddin, a Lebanese journalist who regularly writes columns for Saudi media.
Alamuddin warned that China was being lured to financially bankrupt Lebanon by Hizballah, the Iranian-backed Lebanese Shi'a militia. She suggested in a column published by Arab News, the kingdom's primary English-language newspaper, that Hizballah's seduction of China was occurring against the backdrop of a potential massive 25-year cooperation agreement between the People's Republic and Iran. "Chinese business and investment are welcome, but Beijing has a record of partnering with avaricious African and Asian elites willing to sell out their sovereignty. Chinese diplomacy is ruthless, mercantile and self-interested, with none of the West's lip service to human rights, rule of law or cultural interchange", Alamuddin charged.[15] She quoted a Middle East expert from a conservative US think tank as warning that "vultures from Beijing are circling, eyeing tasty infrastructure assets like ports and airports as well as soft power influence through Lebanon's universities."[16]
Abandoning Saudi official and media support for some of the worst manifestations of Chinese autocratic behaviour, including the brutal crackdown on Turkic Muslims in Xinjiang and the repression of democratic expression and dissident, Alamuddin did not mince words.
Alamuddin went on to assert that "witnessing how dissident voices have been mercilessly throttled in Hong Kong, Tibet and Xinjiang, Lebanese citizens are justifiably fearful that their freedoms and culture would be crushed under heavy-handed, authoritarian Chinese and Iranian dominance, amid the miserable, monolithic atmosphere Hizballah seeks to impose."[17]
A Hair in the Soup
Further complicating Chinese efforts to nudge the Middle East towards some degree of stabilisation are China's technology and military sales with no constraints on their use or regard for the potential geopolitical fallout. The sales include drone and ballistic missile technology as well as the building blocks for a civilian nuclear programme for Saudi Arabia, which would significantly enhance the kingdom's ability to develop nuclear weapons should it decide to do so at some point in future.
These sales have fuelled fears, for different reasons, in Jerusalem and Tehran of a new regional arms race in the region.[18] Israel's concerns are heightened by the Trump administration's efforts to limit Israeli dealings with China that involve sensitive technologies while remaining silent about Chinese military assistance to Saudi Arabia.[19]
Washington's indifference may be set to change, assuming that the recent rejection by the US Embassy in Abu Dhabi of an offer by the UAE to donate hundreds of Covid-19 test kits for screening of its staff was a shot across the Gulf's bow. A US official said the tests were rejected because they were either Chinese-made or involved BGI Genomics, a Chinese company active in the Gulf, which raised concerns about patient privacy.[20]
The American snub was designed to put a dent in China's "Silk Road" health diplomacy centred on its experience with the pandemic and predominance in the manufacturing of personal protective and medical equipment as well as pharmaceutics.
A Major Battlefield
Digital and satellite technology in which Chinese telecommunications giant Huawei's 5G cellular technology rollout is but one component seems set to be a major battlefield. US officials have warned that the inclusion of Huawei in Gulf networks could jeopardise sensitive communications, particularly given the multiple US bases in the region, including the US Fifth Fleet in Bahrain and the forward headquarters of the US military's Central Command, or Centcom, in Qatar.[21]
US Assistant Secretary of State for Near Eastern Affairs David Schenker said the United States had advised its Middle Eastern partners in the region to take "a careful look at investment, major contracts and infrastructure projects." He warned that certain engagements with China could "come at the expense of the region's prosperity, stability, fiscal viability and longstanding relationship with the United States."
Schenker cautioned further that agreements with Huawei meant that "basically all the information and your data is going to Huawei, property of the Chinese Communist Party". The same, he said, was true for Chinese health technology. "When you take a Covid kit from a Chinese genomics company, your DNA is property of the Chinese Communist Party, and all the implications that go with that."[22]
The rollout of China's BeiDou Satellite Navigation System (BDS), which competes with the United States' Global Positioning System (GPS), Russia's GLONASS and Europe's Galileo,[23] sets the stage for battle, with countries like Saudi Arabia, the UAE, Egypt and Turkey having signed up for what is known as China's Digital Silk Road Initiative.[24] So far, Pakistan is the only country known to have been granted access to BeiDou's military applications, which provide more precise guidance for missiles, ships and aircraft.[25]
Promoting "the development of the digital service sector, such as cross-border ecommerce, smart cities, telemedicine, and internet finance (and) … technological progress including computing, big data, Internet of Things, artificial intelligence, blockchain, and quantum computing," the initiative will enable China to enhance its regional influence and leverage in economics as well as security.[26] China's state-owned international broadcaster, China Global Television Network (CGTN), implicitly anticipated US resistance to its Middle Eastern partners being roped into a Chinese digital world when it declared that "a navigation system is like a gold key of your home that should be kept only in your own hands, not others."[27]
The successful launch in July of a mission to Mars, the Arab world's first interplanetary initiative, suggested that the UAE was seeking to balance its engagement with the United States and China in an effort not to get caught in the growing divergence between the two powers. The mission, dubbed Hope Probe, was coordinated with US rather than Chinese institutions, including the University of Colorado Boulder's Laboratory for Atmospheric and Space Physics and NASA's Mars Exploration Program Analysis Group (MEPAG). It launched from Japan's Tanegashima Space Center.[28]
You Can Run, But You Can't Hide
A continuously deteriorating relationship between the United States and China is a worst-case scenario for Middle Eastern states. It would progressively reduce their ability to walk a fine line between the two major powers. That would be particularly true if US efforts to force its partners to limit their ties to the People's Republic compel China into defiance by adopting a more geopolitically assertive posture in the region.
Ironically, the US desire to recalibrate its engagement with the Middle East and a realisation on the part of Saudi Arabia and Iran that their interests are best served by a reduction of tension rooted in an arrangement based on a non-aggression agreement could serve as a catalyst for a new Gulf security architecture. This could involve embedding the US defence umbrella, geared to protect Gulf states against Iran, into a multilateral structure that would include rather than exclude Iran and involve Russia, China and India.
A more multilateral security arrangement potentially could reduce pressure on the Gulf states to pick sides between the United States and China and would include China in ways that it can manage its greater engagement without being drawn into the region's conflicts in ways that frustrated the United States for decades.
None of the parties are at a point where they are willing to publicly entertain the possibility of such a collective security architecture. Even if they were, negotiating a new arrangement is likely to be a tedious and tortuous process. Nonetheless, such a multilateral security architecture would ultimately serve all parties' interests and may be the only way of reducing tension between Saudi Arabia and Iran and managing their differences, which would in turn help China secure its energy and economic interests in the region. This reality enhances the likelihood that the glass is half full in terms of China ultimately participating in such a multilateral security arrangement, rather than half empty, with China refraining from participation.
Author's note: This article first appeared in Middle East Insights of the National University of Singapore's Middle East Institute
End Notes
[1] Ministry of Foreign Affairs, People's Republic of China, "China's Arab Policy Paper", 13 January 2016, https://www.fmprc.gov.cn/mfa_eng/zxxx_662805/t1331683.shtml#:~:text=Since%20the%20establishment%20of%20diplomatic,fields%20has%20been%20constantly%20deepened.&text=The%20Chinese%20government%20has%20issued,development%20of%20China%2DArab%20relations.
[2] American Enterprise Institute, "China Global Investment Tracker", https://www.aei.org/china-global-investment-tracker/.
[3] Agatha Kratz speaking on "China and the Mediterranean Region in and Beyond the Pandemic, German Marshal Fund", 3 July 2020, https://www.gmfus.org/events/china-and-mediterranean-region-and-beyond-pandemic.
[4] James M Dorsey, "Turning Gulf Security Upside Down", Insight 238, Middle East Institute Singapore,  6 July 2020, https://mei.nus.edu.sg/publication/insight-238-turning-gulf-security-upside-down/.
[5] Michal Meidan, "China's Energy Security at 70", The Oxford Institute for Energy Studies, October 2019, https://www.oxfordenergy.org/wpcms/wp-content/uploads/2019/10/Chinas-energy-security-at-70.pdf.
[6] James M Dorsey, "Syria lures but will China bite?", The Turbulent World of Middle East Soccer, 12 June 2020, https://mideastsoccer.blogspot.com/2020/06/syria-lures-but-will-china-bite.html.
[7] Dorsey, "Syria lures but will China bite?"
[8] Niu Xinchun, "China's Middle East Strategy under the 'Belt and Road' Initiative", Foreign Affairs Review 04/2017.
[9] Niu Xinchun speaking on "How are China's Relations with the Middle East Evolving During the COVID-19 Pandemic?", Chatham House, 19 May 2019, https://www.facebook.com/watch/?v=2721841274725780.
[10] Karen Young, "The false logic of a China–US choice in the Middle East", Al-Monitor, 30 June 2020, https://www.al-monitor.com/pulse/originals/2020/06/false-logic-china-us-choice-mideast-economic-political-power.html.
[11] Ministry of Foreign Affairs, People's Republic of China, Foreign Ministry Spokesperson Zhao Lijian's Regular Press Conference on 6 July 2020,  https://www.fmprc.gov.cn/mfa_eng/xwfw_665399/s2510_665401/2511_665403/t1795337.shtml.
[12] "Iran announced a 25-year comprehensive cooperation plan with China. Can China–Iran relations get closer?", Shanghai Observer, 20 June 2020, (观察家 | 伊朗宣布与华25年全面合作计划,中伊关系能否进一步走近?)https://www.shobserver.com/news/detail?id=264494.
[13] Mordechai Chaziza, "Religious and Cultural Obstacles to China's BRI in the Middle East", The Begin-Sadat Center for Strategic Studies, 12 June 2020, https://besacenter.org/perspectives-papers/china-middle-east-obstacles/.
[14] Sun Degang and Wu Sike, "China's Participation in Middle East Security Affairs in the New Er: -Ideas and Practice Exploration" (中东研究】孙德刚 吴思科:新时代中国参与中东安全事务-理念主张与实践探索), Shanghai International Studies University, July 2020.
[15] Baria Alamuddin, "Chinese and Iranian vultures circling over Beirut", Arab News, 2 August 2020, https://www.arabnews.com/node/1713456.
[16] Danielle Pletka, "Lebanon on the Bbrink", American Enterprise Institute, 9 May 2020, https://www.aei.org/op-eds/lebanon-on-the-brink/.
[17] Baria Alamuddin, "Chinese and Iranian vultures circling over Beirut".
[18] Phil Mattingly, Zachary Cohen and Jeremy Herb, "US intel shows Saudi Arabia escalated its missile program with help from China", CNN, 5 June 2020, https://edition.cnn.com/2019/06/05/politics/us-intelligence-saudi-arabia-ballistic-missile-china/index.html.
[19] Mattingly, Cohen and Herb, "US intel"; Timothy Gardner, "US approved secret nuclear power work for Saudi Arabia", Reuters, 28 March 2019, https://www.reuters.com/article/us-usa-saudi-nuclear/us-approved-secret-nuclear-power-work-for-saudi-arabia-idUSKCN1R82MG.
[20] Interview with author, 8 June 2020.
[21] Interview with author, 10 July 2020.
[22] Middle East Institute, "Shifting Dynamics and US Priorities in the Middle East: A Conversation with David Schenker", 4 June 2020, https://www.mei.edu/events/shifting-dynamics-and-us-priorities-middle-east-conversation-david-schenker.
[23] Ben Westcott, "China's GPS rival Beidou is now fully operational after final satellite launched", CNN Business, 24 June 2020, https://edition.cnn.com/2020/06/24/tech/china-beidou-satellite-gps-intl-hnk/index.html.
[24] Belt and Road News, "China's Global Digital Silk Road is arriving in the Middle East", 16 September 2019, https://www.beltandroad.news/2019/09/16/chinas-global-digital-silk-road-is-arriving-in-the-middle-east/.
[25] Maria Abi-Habib, "China's 'Belt and Road' Plan in Pakistan takes a military turn", The New York Times, 19 December 2018, https://www.nytimes.com/2018/12/19/world/asia/pakistan-china-belt-road-military.html.
[26] Huang Yong, "Construction of digital Silk Road lights up BRI cooperation", People's Daily, 24 April 2019, http://en.people.cn/n3/2019/0424/c90000-9571418.html.
[27] Kristin Huang, "China's answer to GPS complete as final BeiDou satellite launches", South China Morning Post, 23 June 2020, https://www.scmp.com/news/china/science/article/3090186/chinas-global-aspirations-lift-beidou-satellite-launches-orbit?utm_source=Twitter&utm_medium=share_widget&utm_campaign=3090186.
[28] Jesse Yeung, "The UAE has successfully launched the Arab world's first Mars mission", CNN, 21 July 2020, https://edition.cnn.com/2020/07/19/middleeast/uae-mars-hope-launch-intl-hnk-scn-scli/index.html.
Unleashing an Iranian tiger
A Gulf investor with an analytical and artistic bent, Ali al-Salim pinpointed the long-term challenges Saudi Arabia faces as it reestablishes relations with Iran.
While most analysts focused on the immediate reduction of regional tensions and the possible opening for an end to the eight-year-long Saudi military intervention in Yemen as a result of a Chinese-mediated agreement to restore diplomatic relations between two Middle Eastern arch-rivals, Mr. Al-Salim is looking at Iran's long-term competitive edge compared to the kingdom.
"As relations between Saudi and Iran begin to thaw, the logic for Saudi's ambitious 'Trojena' ski resort will come further into question. Iran boasts world-class ski resorts an hour from Tehran and 90km of slopes. Oh, and it's all natural, even the snow," Mr. Al-Salim said on Twitter.
Mr. Al-Salim was referring to a yet-to-be-built resort on mountain peaks overlooking Neom slated to be home to 7,000 people by 2026 and annually attract 700,000 visitors. Trojena would be the Gulf's first outdoor ski resort.
Neom is Saudi Crown Prince Mohammed bin Salman's US$500 billion fantasia. It is a futuristic science-fiction-like new city and tourism destination along the Red Sea in a mostly unpopulated part of the kingdom.
Somewhat incongruously, the Olympic Council of Asia has awarded Trojena the right to host the 2029 Asian Winter Games.
In contrast to Iran's up to 5,600-metre high, 600-kikometer-long Alborz mountain range that stretches along the Caspian Sea, snow falls occasionally on Trojena's 2,400-metre high Sarawat mountains.
To compensate for its shortage, Trojena plans to create an outdoor ski slope by blasting artificial snow on the mountains. This slope would be powered by renewable energy.
In Mr. Al-Salim's mind, Trojena appears to be emblematic of the broader challenge posed by an Iran that eventually is freed of the shackles of crippling US sanctions and has rebuilt its economy.
Unshackled and recovered, Iran brings to the table much that Saudi Arabia has and more. With a population close to 90 million, Iran is almost three times the size of the kingdom. It ranks as the world's third-largest oil and second-largest natural gas reserve holder.
Beyond boasting one of the Middle East's largest domestic markets, an innovative and technology-savvy youth, a deep-seated identity rooted in empire, and a battle-hardened military, Iran occupies strategic geography at the crossroads of Central Asia, the Middle East and Europe, and a coastline along the Arabian Sea, the western end of the Indo-Pacific.
To be sure, Iran has a long way to go to fully capitalize on its assets with no immediate prospect of its clerical regime doing what it would take to persuade the United States to lift sanctions, rebuild confidence with its neighbors, including Saudi Arabia, and introduce necessary political, economic, and social reforms.
As a result, Saudi Arabia has a first-starter advantage, which Mr. Bin Salman is bent on exploiting with his social reforms and efforts to diversify the Saudi economy to reduce the kingdom's dependence on oil exports, of which Trojena is one building block.
Even so, the restoration of diplomatic relations with Saudi Arabia constitutes a first step to strengthen the Iranian economy. This would enable Iran to position itself as not just a formidable political rival but also an economic competitor.
"Evidently, de-escalation will reduce the cost of regional security for all parties and free up more potential for trade and cross-border investments and partnerships that the region needs," said Bijan Khajehpour, a keen observer of the Iranian economy.
Iranian hopes have been buoyed by plans by the United Arab Emirates to boost annual trade with Iran to US$30 billion in the next two years, up from $20 billion in 2022, Emirati interest in Iranian infrastructure, including the strategic Arabian Sea port of Chahbahar, and prospects for Saudi investment in the Islamic republic.
Saudi Finance Minister Mohammed al-Jadaan recently told a private sector forum of Saudi Arabia's sovereign wealth fund that investment in Iran could happen "very quickly."
Optimistically, Mr. Al-Jadaan went on to say that "there are a lot of opportunities for Saudi investments in Iran. We don't see impediments as long as the terms of any agreement would be respected."
Mr. Al-Jadaan's remarks did not refer to US sanctions, the elephant in the room. Instead, he hinted at Iran's need to clean up multiple legal and operational ambiguities that pose obstacles to foreign investment, even without considering externally imposed restrictions.
Laying out a roadmap for Saudi and Gulf investment in Iran, Mr. Khajehpour suggested that initially, investors could target non-sanctioned industries, such as food and pharmaceuticals while developing "creative banking and financial solutions" that would enable circumvention of sanctions.
Furthermore, Mr. Khajehpour held out the possibility that the United States could provide waivers for investments that address water scarcity and climate change.
If and when sanctions are lifted, the sky is the limit.
Opportunities range from cooperation on petroleum products and petrochemicals, development of an offshore Saudi-Iranian-Kuwaiti gas field, and connecting electricity grids, to investment in transportation linkages, according to Mr. Khajehpour.
Saudi interest in getting in on the ground floor of Iran's eventual reemergence extends beyond geopolitical, security, economic, and commercial considerations.
Economic cooperation has the potential to blunt the impact of an unleashed Iran by making the kingdom a partner.
"Iran's rise is inevitable. When it happens, the Middle East will be a different place. Saudi Arabia knows that. It sees the short- and long-term benefits of recalibrating relations with Iran. Iran hasn't quite thought that far but ultimately it will," said a European official who closely monitors Middle Eastern developments.
The New Middle East: The Winners and Losers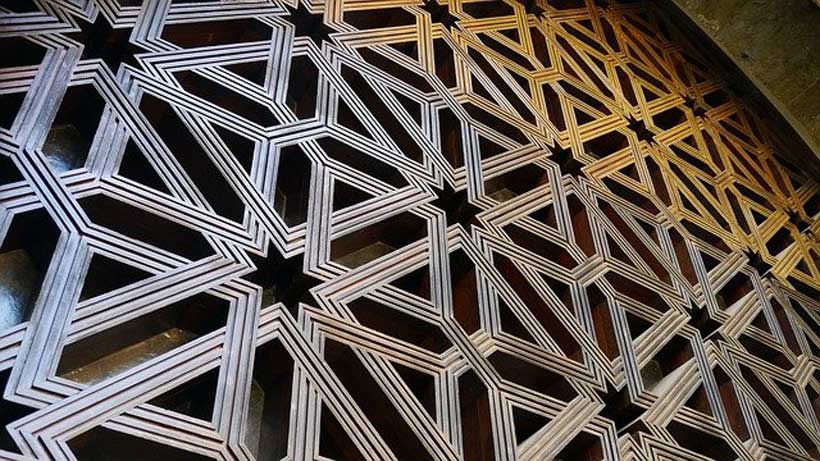 The Middle East and the Gulf regions are experiencing a political and diplomatic movement that they have not witnessed in the last three or four decades.
Behind this movement are the influential states such as Saudi Arabia, Turkey, Iran and, to a lesser extent, Egypt. A few years ago, it was impossible to imagine any political or diplomatic rapprochement between Saudi Arabia and Iran, between Turkey and Egypt, and between a number of Arab states and Syria.
For decades, the US has been working on a "New Middle East" that embraces Israel, and then the circumstances tend towards a "new one that includes Iran!
What led to this movement, which will have repercussions on alliances and threads of differences?
There are several regional and other remote factors that are no less influential.
Domestically, it is clear that the region, with its leaders and people, is tired of wars and turmoil and is now envious of the world's progress while it is mired in its endless complexes and crises.
Internationally, it is possible to talk about the US role and then the political and social changes in Europe coinciding with the rise of international powers on the periphery such as India, China and others, and finally the war in Ukraine.
The beginning was with the arrival of President Donald Trump and his resort to painful language in its frankness, which does not hide that the man does not respect the region and its leaders, but rather considers it a mere bazaar in which he markets whatever he wants without objection from anyone, and a mere ATM that withdraws from it whenever he wants and as much as he wants. Not to mention his frankness that he will not fight wars on behalf of a region he deems lazy and backward and refuses to rely on itself. Trump embodied this conviction when he refused to strike Iran in response to the dangerous Houthi attacks on oil facilities in Saudi Arabia in mid-September 2019.
This crude frankness and lack of respect led the Middle East and the Gulf region, especially states that considered the United States an eternal ally such as Saudi Arabia, to ask: What will the Democrats do to us if Trump, our Republican ally, disrespects us like this?
Then came their reply. The Democrats did not wait long after Joe Biden came to the White House to take an approach similar to Trump's, but for other reasons and from a different mentality. In addition to the annoyance of Saudi Arabia and other states in the region about the issues of rights and freedoms hinted at by the Biden administration, there is the great confusion shown by this administration in dealing with the problems of the region, in contrast to Trump's frankness, and its excessive interest in the conflict with China and later the war in Ukraine at the expense of the US's allies traditionalists in this region.
The Trump and Biden administrations should be given credit for waking up the leaders of the Middle East and the Gulf, because their approaches were a wake-up call that it would be dangerous to ignore. The service provided by the two administrations to the staff of the region is that they are equal in their disdain for everyone: Saudi Arabia, Turkey, the UAE, Egypt, Jordan, with a keenness to further strangle Iran and Syria for well-known reasons.
In the midst of that labor, Russia's war broke out against Ukraine to shuffle the cards across the world, but specifically in the Middle East and the Gulf regions due to its traditional strategic tensions and its richness in oil and natural resources, and the need for both conflict camps to gain its support for it.
As far as the Ukraine war and above all Europe, it constituted a wake-up call in the positive direction of the Gulf leaders. The Ukraine war was an outlet for these leaders on more than one level. It first gave them the opportunity to maneuver and express their displeasure with the US insults. And I gave them an alternative that is no less powerful than the traditional West, which they can deal with in better conditions and without insults, which is the camp of Russia, China and dozens of states that swim in their orbit around the world.
It would be a mistake to be overly optimistic about this multi-faceted movement. Realism requires acknowledging that the more exceptional it is, the more reasons for its failure it contains in the absence of sufficient sophistication and the required sacrifices from all parties. One of the weaknesses of this movement is that it is the result of pressure, driven by need, not by conviction. Iran is stifled by sanctions and the unstable internal situation. Saudi Arabia can no longer tolerate a single missile from the Houthis. The economy and financial situation in Türkiye is in dire straits. Egypt is not moved by anything other than "rice". The regime in Syria wants to get out of its isolation, which will be the culmination of what it considers a victory over its opponents. The UAE wants to prove to US that it is not everything in this universe.
This is on the political level. On the practical level, there are many obstacles that will stand in the way of this movement, especially when it comes to Saudi Arabia, Iran, Egypt and Turkey. It is a good coincidence (and bad at the same time) that normalization (or lack thereof) between Riyadh and Tehran will be reflected far beyond the two states, and the same applies to Ankara and Cairo.
Saudi Arabia and Iran are separated by political, religious and strategic differences that are not easy to overcome. The theaters of confrontation between the two states are vast, including Yemen, Bahrain, Iraq, Syria and Lebanon, and inevitably there are other areas and issues that constitute points of contention.
Turkey and Egypt are stuck on many issues, most notably the Muslim Brotherhood, Libya and the energy fields in the Mediterranean. In addition to Egyptian foreign policy that is not completely independent and directed by the winds of the Gulf, Turkish foreign files, including normalization with Egypt, remain dependent on the results of the presidential elections scheduled in Turkey in late May.
It will also be necessary for the Arab and Gulf leaders who decided to engage in this movement, taking into account that the United States will not easily accept maneuvers behind its back in a region that it has considered guaranteed for more than seventy years. There is also the position of Israel, which will not accept the rehabilitation of the Iranian regime in the region, and will not easily swallow that the region has favored Iran.
The consolation is that this movement is not isolated from what is happening in the world, but is part of it. What is happening in the world outweighs the US and Israel and is happening against their will. It is an opportunity that will not be repeated easily if the region knows how to benefit from it for the benefit of all.
How Beijing take advantage of US's attempts to get rid of Netanyahu and expel him from power?
What caught my eye most after the success of Netanyahu's hard-line government in Israel in January 2023 was the same American fear of its hard-line policies against the Palestinians and the region, especially after the Israeli occupation authorities announced an increase and expansion in the number of settlements and settlement units in the West Bank and occupied Jerusalem. Indeed, real American signs began to get rid of the Netanyahu government in Israel. In addition to the American fears circulating on the horizon in anticipation of any rapprochement between China and Israel. This was explicitly announced by the US Deputy Assistant Secretary of State for Multilateral Affairs and Global China Issues, "Jung H. Pak", at the China-Israel Global Network and Academic Leadership Conference, known as: "SIGNAL".
And it was held immediately after Benjamin Netanyahu's victory in the Israeli elections, with the announcement of "Jung H. Pak", that:
"Israel must take more steps to protect its "advanced biotechnologies from the Chinese investment"
The same American fears about the position of the Netanyahu government and its policies regarding China as a strong competitor to Washington in Tel Aviv and the region, occurred at the end of 2019, before the end of the previous term of "Benjamin Netanyahu" in power, when the Israeli government led by "Netanyahu" and under strong and intense pressure from Washington decided to establishing (a consultative mechanism on aspects of national security for foreign investments) and the meaning here is basically China. Therefore, the previous Netanyahu government's approval of this US policy towards China came as an Israeli attempt mainly to manage obstacles and slowdowns in order to maneuver between US demands and Chinese economic opportunities in Tel Aviv.
And this matter has become applicable to the Israeli government that preceded the current Netanyahu government regarding the exercise of maximum American pressure in the face of the Hebrew state to ease its relations with Beijing. In July 2022, US President "Joe Biden" and former Israeli Prime Minister "Yair Lapid" published a joint declaration on (establishing a strategic dialogue on advanced technologies in Israel) to warn mainly against transferring that advanced Israeli technology with the help of the United States of America to China, and holding this strategic dialogue is mainly between Washington and Tel Aviv, headed by the US and Israeli national security advisors (Jake Sullivan and Eyal Holata). On October 12, 2022, the outgoing Israeli government headed by "Yair Lapid" decided to strengthen the advisory mechanism on foreign investments, especially with China, primarily to satisfy Washington. This is the same as confirmed by the US Ambassador to Israel, "Tom Needs", when he said, "The US administration has also reached understandings with Israel regarding trade with China, and that it will tighten control over the sale of domestic technology to China, for fear of it falling into the wrong hands", in an explicit reference to china.
However, after the victory of the Netanyahu government in the January 2023 elections, we were surprised by a severe deterioration in relations between Washington and Tel Aviv, to the extent that planning began in the White House in Washington and the "CIA" to get rid of the Netanyahu government and its hard-line policies in Palestine and the region, in anticipation of embarrassing Washington by all parties in the region and reduce confidence in them. Which made me pause for a long time on this serious issue of the American planning to get rid of Netanyahu's extremist government, and how can Beijing take advantage of this to strengthen its presence and influence in Israel and the region? Especially after those statements from an American military official, that the United States of America is trying to get rid of Israeli Prime Minister "Benjamin Netanyahu" because of its lack of commitment with Washington.
In my opinion, and according to my reading of the scene, it is expected that China will take advantage of this loophole in the tense US-Israeli relations during the current Netanyahu government, to enter as an active and influential party in the peace process in the Middle East. This is what Netanyahu expects even during his previous term, when he expected Beijing to play an important role in (European-American mediation diplomacy between Israel and the Palestinians). It also brings me to a previous meeting chaired by "Netanyahu" and attended by Chinese and Israeli diplomats, in which "Netanyahu" told the Chinese directly, saying literally: "I believe we can work together to meet the challenges of achieving peace in the Middle East". This aroused the anger and fears of the Americans about China's entry as an active party and a reliable partner for all parties in the region in the peace process and its management between the Palestinians and the Israelis.
Hence, China, through its intellectual and research centers and its Ministry of Foreign Affairs, began a serious follow-up to the crisis situation between Washington, Tel Aviv, and the hardline Netanyahu government, after the success of "Benjamin Netanyahu" in 2023 to think about the Chinese entry effectively in the line of the flaring crisis between Washington and Tel Aviv to play the role of mediation regionally and internationally in order to lead China's efforts and the mediation process in the region and between the Palestinians and the Israelis, especially those related to building settlements and settlement units for the extremist Netanyahu government in the West Bank and the occupied Palestinian territories.
In this regard – and on a personal academic level – I am reminded of what I wrote about an analysis published several years ago, specifically on June 2, 2014, entitled:
"The impact of Chinese labor in Israel on Arab national security"
This aroused the Israelis' ire and anger at me, with my extensive analysis and my talk about Chinese labor in Israel, especially in the construction sector, which is estimated at more than 23,000 Chinese workers in Israel, which the Israeli occupation authorities are trying to benefit from in the process of building Israeli settlements and settlement units, especially that illegal Chinese labor, which entered Israel through illegal ways, so the Israeli occupation authorities are trying to take advantage of it in illegal actions affecting the construction of Israeli settlements, and this has become the most issue that causes and continues to strain relations between China and Israel. This is what I wrote about specifically, personally and academically, in June 2014, by emphasizing that this issue of Chinese labor in Tel Aviv, specifically those working in the construction sector, has become the most threatening file for Chinese-Israeli relations, with the Chinese Ministry of Foreign Affairs objecting several times to its Israeli counterpart by seeking their help in Illegal actions related to the construction of Israeli settlements and the Chinese demand to expel them and not seek help from them, and my candid statement in my analysis referred to and published in 2014, that this issue of Chinese labor in Israel, specifically in the construction sector, did not occur to any Egyptian or Arab researcher unless he lived He went to China himself, listened to all opinions, and analyzed them.
I mentioned in my previous analysis, published on June 2, 2014, regarding (Chinese labor in Israel, especially in the construction sector), which is a permanent source, and perhaps also unheard and uncirculated in our Arab region and Palestine, despite its extreme danger in studying the file of relations between China and Israel. In general, it is difficult for any researcher in the joint Israeli-Chinese political affairs to access these data and statistics, especially those related to the availability and access to necessary data, information and details about Chinese labor in Israel, or Israeli labor in China. Israel constitute a few separate groups, including small groups of Chinese students studying in Israeli universities, businessmen, merchants, workers and Chinese investors in the construction sector in Israel, and they are the majority in the business community and workers in Tel Aviv.
It remains a noteworthy note for me in this context, which is China's keenness to increase the number of its citizens working in "Israel", which number approximately 20 thousand workers, and who transfer 330 million dollars annually to Beijing.
My analysis, referred to and publicly published on June 2, 2014, came as a result of the recent increase in joint Chinese-Israeli studies to establish a system for the employment of migrant labor between China and Israel. Under this project, the focus is on Chinese immigrants who were recruited to work in Israel under legal contracts. It was found that many of these immigrants face a state of illegality within the framework of their presence in the State of Israel. The operating system seeks to integrate these Chinese immigrants as well as mediators in the field of work and employers, from both the Chinese and Israeli sides, and to achieve a joint Chinese-Israeli benefit – especially in the informal Chinese-Israeli business sector, represented in preserving illegal Chinese labor, especially in the building and construction sector, amounting to 23 thousand workers – through the availability of many special Israeli facilities for them in the residency and work system in Tel Aviv.
In my research, published on June 2, 2014, I warned of the seriousness of the Israeli government's policies in using those illegal Chinese workers in the construction sector in building Israeli settlements – which itself is a source of tension between China and Israel – especially with the Israeli government adopting several policies to encourage Chinese and foreign labor in general and expatriates to work in Israel, including expelling Palestinian workers from their jobs and fighting them for their livelihood, and replacing them with cheap Chinese labor. And by analyzing the impact of Chinese labor coming to Israel on our Arab national security, we will notice that more than half a million immigrants from the developing world, especially China, have flocked to Israel, since the first Palestinian uprising in the early nineties of the last century, to replace the Palestinian workers who were the main source of labor in Israel, which I have analyzed and referred to academically and in research, has increased the concern of some, considering that the expulsion and disposal of Palestinian labor comes within the framework of a long and systematic Israeli plan to build new settlements within the occupied Palestinian territories, which infers from it that the replacement of This Palestinian employment with Chinese and others comes within the framework of gaining international sympathy from the countries of these nationalities to turn a blind eye to such Zionist moves, and it is an analysis that deserves study and analysis, even if it is far-reaching.
This is what prompts me to declare, for the first time internationally, that I am trying to obtain official Israeli data from the Ministry of Immigration and Foreign Workers in Israel, pertaining to and affecting my academic work, to know the number of Chinese workers in Tel Aviv in an accurate academic and statistical way, but my request was completely rejected by Israel because that affects Israeli national security. This Israeli refusal to accurately disclose the number of Chinese workers – legal and illegal – in the Hebrew state, came when I wrote my internationally published book in English and classified as one of the most important books in the world, on:
"The impact of Jewish minorities and Israeli think tanks in China on Arab national security"
It is the book that caused a strong international uproar, to the extent that Harvard University, ranked first in the United States and internationally, bought copies of it, in addition to purchasing copies of it from major American and international universities, which placed them in their libraries for public viewing, as well as mentioning, referring, and introducing me to the official American university websites globally to introduce me to American students and researchers, and I published with him (a biography introducing me) on the official websites of these universities, so it was the largest American university that bought and presented my book, on: "The Influence of Jewish Minorities and Israeli Think Tanks in China on Arab National Security". These are: Universities (Harvard, Washington, Stanford, Ohio, Columbia, New York, Pennsylvania, Michigan, Yale), and other American and international universities.
The danger of my book, American, Israeli, and international, comes from my reference for the first time internationally about (the impact of recruiting Chinese Judaizers into the Israel Defense Forces on Arab national security in the future, and the impact of Chinese labor in Israel on Arab national security as a whole), and even on the strained relations between China and Israel at the same time. This is in the wake of the official Chinese demands from their Israeli counterparts to expel those illegal Chinese immigrant workers, mainly from building Israeli settlements, in violation of United Nations resolutions and international legitimacy, and the Israeli governments' negligence of those Chinese claims, regarding the failure to use Chinese workers, especially illegal ones, in building Israeli settlements and demanding their expulsion. immediately with the Israeli non-compliance with that decision. And as I indicated, the Israeli side rejected any attempts by me to circumvent in order to obtain those accurate percentages and statistics about the numbers of formal, unofficial or illegal immigrant Chinese workers, especially those working in building Israeli settlements and settlement units illegally, with the Chinese government constantly objecting to those Israeli steps in using them to embarrass the Beijing government mainly in Palestine and the countries of the region, which is what Israel aims primarily for in the future, such as their use of Judaized Chinese to fight the Palestinians in the Gaza Strip and the occupied Palestinian territories in the Israeli Defense Forces. This is what I strongly warned in my book referred to because of its seriousness.
On the American side, the continuation of the extremist Netanyahu government in building settlements and settlement units has become what arouses Washington's anger and fears the most, like the Chinese as well, and threatens the continued survival of Israeli Prime Minister "Benjamin Netanyahu" at the helm of power in Israel, with what has been observed of desperate American attempts to get rid of immediately and remove him from power. There are several fundamental reasons that prompted Washington to take this decision to get rid of "Netanyahu" now, even though it was his biggest supporter, to describe the new government led by "Netanyahu" as "the most right-wing" in the history of Israel. Also, the new Netanyahu government is the most religious and strict in the history of Israel, due to its composition and composition of several ultra-Orthodox parties, an extremist religious faction, and the far-right Likud party, in addition to the assistance of several other figures in forming the Netanyahu government, which is considered controversial, due to its hardline stances towards the Palestinians, the Palestinian cause, and the Arab region completely that Israeli government, with its new components, will undermine the potential of the Palestinians to obtain their legitimate rights through the expansion of the settlement and Judaization policy, and its complete lack of respect for international law, through its frank and direct announcement of its approved plan and policy to expand the settlement units in the West Bank and on the occupied Palestinian territories. With the presence of a severe American warning to establish new settlements in the northern West Bank, with the increasing American criticism in the face of the extremist Netanyahu government, regarding the law of separation or disengagement, which was signed in 2005, and related to the construction of Israeli settlements.
Hence the summoning of Israel's ambassador to Washington, "Mike Herzog" in the US State Department, following the background of the cancellation of a number of articles of the Secession Law in the Israeli Knesset, in which members of Parliament, the "Israeli Knesset", canceled a number of provisions of the Separation Law, which prohibited Jews from living In the northern regions of the West Bank, however, hard-line members of the Knesset formed a strong bloc to cancel several articles of the Separation Law to expand their right to settlement, claiming that the lands of the West Bank in Palestine are part of their historical homeland, as well as the Israeli claim that expanding settlement construction will help in Fighting what they called terrorism and developing the land of Israel according to their claim, which Washington, the Palestinian Authority, Egypt, Jordan, all countries in the region and the international community completely reject. This is what the US State Department itself officially described as a "provocative step" that violates promises. With the American warning to Netanyahu's hardline government, that the plan to cancel a number of articles of the (Separation Act) to expand settlements in the northern West Bank constitutes an obstacle to American-Israeli peace in Palestine and the Middle East region, and impedes American plans to expand the circle of peace and agreements with the countries of the region and Israel. Hence the US administration's warning to the Netanyahu government that the Knesset's decision to annul some articles of the 2005 disengagement or separation law, related to the northern West Bank, is counterproductive to calm efforts, and hinders the possibility of pursuing confidence-building measures and creating any political horizon for dialogue.
And the most dangerous thing remains for me, according to my reading and analysis of the scene, is the possibility of displacing the Palestinians from their lands by the extremist government of Netanyahu, which has already been monitored, through the Israeli occupation authorities taking several steps to expel the Palestinians in (Silwan neighborhood) in the West Bank in preparation for the establishment and establishment of new settlements, and thus with the expansion of the process of forced displacement of the Palestinians from their lands, we will be facing ethnic cleansing operations, and confrontations will occur that must be dealt with inevitably. And with the placement of Islamic and religious sanctities under the Hashemite tutelage and King Abdullah bin Al-Hussein of the Hashemite Kingdom of Jordan, the stern warning by King Abdullah bin Al-Hussein of Jordan came to warn against crossing the "Israeli red lines" in the city of Jerusalem, with direct confirmation by King Abdullah bin Al-Hussein With his personal readiness for conflict in the face of the Netanyahu government and its extremist policies, if the status of the holy places in Palestine changes. There is also widespread Jordanian concern about those who are trying to pressure Israel and Netanyahu's extremist government to introduce changes in his guardianship over Islamic and Christian holy sites in occupied East Jerusalem, and this is what King Abdullah bin Al Hussein warned of that he has "red lines" that Israel must pay attention to, and not to go beyond it at all, which Washington fears of wider regional unrest with the Netanyahu government and its hard-line policies towards the Palestinians and the neighboring Arab region, especially Egypt and Jordan.
Netanyahu's hard-line government has also caused an escalation of American, international, and regional concerns about the possible development of Israeli-Palestinian violence, and questions about the future of Israel's relations with its Arab neighbors and Western allies themselves, especially since this year has already been the bloodiest for the Palestinians and Israelis, which brings to mind the specter of a new Palestinian uprising, and this is what Washington and the "Joe Biden" administration fear most in the region.
Hence the US administration's endeavor to get rid of the Netanyahu government, despite its confidence in the Israeli Knesset, due to a state of fears and warnings, whether Western or Arab, against forming a government that relies on the extreme right led by "Benjamin Netanyahu", with the increasing American accusations against the new government of Israel, describing it as the most strict and extremist in the history of Tel Aviv, with the Israeli Prime Minister "Benjamin Netanyahu" relying in its formation on a group of the most extremists within the occupied entity, amid expectations of an intensification of the situation in the West Bank and Gaza Strip and fears of the outbreak of a Palestinian uprising. New because of his government's policies against the Palestinians, especially after the Netanyahu government announced its new agenda regarding settlement expansion in the West Bank, and its disrespect for the decisions of Washington, the international community and the neighboring Arab region in particular, which arouses the anger and fears of the Americans and all neighboring parties, for fear of Situations ignite. This is after the decision to expand settlements and settlement units of the Netanyahu government violated all resolutions of international legitimacy, most notably Resolution No. (2334) issued by the UN Security Council, which confirmed that settlements in the occupied Palestinian territories, including East Jerusalem, are illegal and contrary to United Nations resolutions and international legitimacy. Hence, the expansion of Israeli settlements during the Netanyahu era ignites the Palestinian front and the entire region, and makes resistance and unity a first priority for the Palestinian people in the face of the priorities of the new Israeli government led by "Netanyahu" by escalating the resistance, expanding its area, and applying pressure with all available means to uproot and expel the Jewish settlers.
The United States of America expressed its concern about the Israeli Prime Minister Benjamin Netanyahu's new settlement policies, coinciding with Washington's opposition to any measure that contradicts the principle of the two-state solution. Therefore, American calls increased for Netanyahu to meet with Biden to discuss peace opportunities with the Palestinians, especially after approval The Knesset over the Netanyahu government in January 2023. Here, the administration of US President Joe Biden finds it difficult to deal with the Netanyahu government, especially since most of it is from the extreme right, especially Itamar Ben Gvir, the Israeli Minister of National Security. Hence, the United States of America sought to find a way to deal with members of the extreme right in the Netanyahu government, in order to avoid problems with its close ally, Israel. Especially with the Netanyahu government's hard-line orientations regarding the settlement expansion plan in the West Bank at the top of its list of priorities, as well as building more settlement units, and this was explicitly announced by Netanyahu's Likud Party, with its emphasis on "development and expansion of settlements throughout the land of Israel, specifically in The cities of Galilee, the Negev, the Golan Heights, Judea and Samaria," which are biblical names for the West Bank.
On the other hand, hard-line members of the Israeli Knesset responded to US criticism of the Netanyahu government regarding the expansion of settlement construction, by warning the US administration not to interfere in Israel's security policy in the West Bank. Rather, the Israeli justification came to Washington through a number of Knesset members and the extremist Israeli government, that the allegations about building settlements in Area "C" will increase tensions between Israelis and Palestinians is a fundamental error from the Israeli point of view, warning of the increasing pressure of the US government on the issue of canceling the separation law in North of the West Bank, because Washington's pressure on Israel in this context constitutes damage to Israel's security, according to the current Israeli perception. This constituted fundamental and strong reasons for Washington to try to completely get rid of the provocations of the Netanyahu government and its strict policies towards the Palestinians and the region, and its non-compliance with any previous decisions reached regarding the settlements and the Jordanian Hashemite guardianship over religious sanctities in East Jerusalem, and others.
On the other hand, the American concern has become about the relationship between China and Israel during the era of the "Benjamin Netanyahu" government, in light of the role that Tel Aviv played in transferring some advanced Western military technologies to Beijing. The most numerous plane in China is the (J-10), whose design is believed to have been based initially on the Israeli plane project "Lavi", which Tel Aviv secretly presented to Beijing during the eighties, noting that the Israeli plane, in turn, is influenced by the design of the American "F-16". And that was after Washington had provided some of its information and technologies to the Israeli project, meaning that American technology had infiltrated Beijing through Tel Aviv.
Hence, we arrive at a conclusive and final analysis that states the extent to which the Chinese are able to benefit from the strained relations between Washington and Tel Aviv to achieve their interests, either by pressuring the hard-line Netanyahu government to expel illegal Chinese workers from the Israeli settlement lands, or by obtaining advanced Israeli advantages and technologies provided to them mainly from Washington. It is the same thing that threatens US national security in terms of fear of growing relations between China and Israel, especially during the Netanyahu era, which ultimately leads to the success of the Chinese in exploiting those tense relations between the United States of America and Israel The current Israeli Prime Minister, Benjamin Netanyahu, is at the helm of power in the Jewish state. This is what makes Tel Aviv very angry with Washington in favor of rapprochement with the Chinese, who – in my opinion – have read the scene well and planned for it to achieve their interests at the expense of the Americans, and to enter as a reliable mediator and sponsor of peace between the Palestinians and the Israelis to resolve the Arab-Israeli conflict on the one hand, and to plan for a China obtains advanced American technologies from the Netanyahu government, whose relationship is already tense with Washington, in light of the United States' efforts to expel "Netanyahu" from the Israeli authority, and also to create increasing Chinese pressure on the Netanyahu government to renew its request to expel illegal Chinese workers, mainly from working in the construction sector. And construction in Israeli settlements and settlement units. In my belief and my final analysis, China is the primary beneficiary in all circumstances and circumstances from the strained relations between Washington and Tel Aviv.