'Victory smiles upon those who anticipate the changes in the character of war'-Giulio Douhet
Hybrid threats are becoming a norm in Pakistan and if we want to move forward in this age of technological advancements, cybercrimes, and the use of social media, we must have a wholesome response mechanism.
Hybrid warfare is a military strategy that employs not only conventional forms of warfare but irregular with it as well. It involves propaganda, cyber-attacks, state-sponsored terrorism, electoral intervention, and many more means of multi-dimensional approaches towards war which are used by militarized non-state actors. The term 'Hybrid' came into use around 2005-2006 due to the Israel-Hezbollah war ("Lessons from Lebanon: Hezbollah and Hybrid Wars – Foreign Policy Research Institute" 2016) and became a hot-topic in 2014 after the annexation of Crimea. Using non-confrontational means can lead to internal struggles and crumbling of the target. What direct force won't get you can be easily achieved by infiltration and multi-faceted resources. It's neither character of war nor its outcome that defines it as a hybrid war, but the changing tactics ("State and Non-State Hybrid Warfare" 2018). In a world where everyone, from wealthy states to those caught in throes of hunger, is armed to the teeth, there are ways to achieve socio-political objectives through the use of violent and non-violent non-state actors.
Pakistan – A Target
Pakistan has risen to incredible heights despite it being a relatively young nation and this is only proved further by the interest international players have in its internal workings. Several factors contribute to the important stature Pakistan holds in the international community such as the Pak-China alliance, its geostrategic location, military aptitude, Russian interests in the Indian Ocean, Deep Sea Gwadar Port (One Belt One Road Project), neighbor to Afghanistan (a country existing as a battleground for proxies), etc. All these reasons make sure to keep Pakistan on the radar.
Though it may be secure militarily, Pakistan is still vulnerable to hybrid threats due to internal dynamics, numerous conflicting interests of nations in state-affairs, and increasing non-state actors. South Asian nuclearization has all but guaranteed that a full-fledged war between Pakistan and India is unlikely therefore the latter uses hybrid warfare to weaken Pakistan from within.
Evolutionary Nature of War
There was truth to Heraclites's words when he claimed that change is the only constant in our world. The social theory of evolutionary change tells us that individuals, communities, societies, and states are always in a state of motion, continuously evolving according to the era. War is born from man, it is only fair that if a man changes, so shall war. It has become more complex; the stakes have raised from territorial boundaries to the maintenance of world order and preservation of state sovereignty. Wars are no longer fought on the borders, skirmishes aside, the real destruction takes place within. Due to the paradigm shift after the Cold War (Ball 2018), there rose a need for legal, economical, socio-political, and informational means of warfare. It is used as a way to undermine other nation-states in pursuit of national power; the international system is not only a race but also a way to tear others down.
Threats to Pakistani Security
To secure Pakistan from all sides, we must first analyze the threats it faces from all sides. Conventional Warfare used to be seen as one dimensional and it only perceived assault to be done through the land, air, or sea channels. However, now it is fought in various intangible zones.
· External
India
India is a budding regional hegemon due to its political and economic growth including hidden agendas. Pakistan is perceived to be a direct threat to India especially after the launch of the CPEC project, perceived to be undermining its hold over the region, which is why it is employing stratagems of hybrid warfare to internally weaken Pakistan. Till now India has used State-Sponsored terrorism, funded insurgencies, operated terror cells, and even sent fighter jets into Pakistani Airspace as an attempt to ruin its reputation in the international community.
Afghanistan
There has been growing instability in Afghanistan which has led to mass migrations across the porous border into Pakistan, with around 1.4 million registered Afghans (United Nations High Commissioner for Refugees 2018) and 1 million unregistered ("Amnesty International" 2019). India has its claws in Afghan matters as well and will use it to exploit Pakistan's weaknesses even after US forces leave the arena. Afghan Government's poor administrative capability especially after the return of DAESH (Tribune 2020) and Tehrik-e-Taliban Afghanistan are threats to Pakistan as well as regional peace and are a major cause of lawlessness in the country and has a spillover effect for its neighbors.
Iran
Ideologically speaking, Iran is a sectarian threat to Pakistan and its Port Chahbahar stands to lose active traffic once CPEC is fully functional which means it stands as an instigator of hybrid warfare and it would be a risk to overlook it based on past good relations.
USA
Even after the Cold War, strategic rivalry and animosity between the powers including Russia, America, and China still exist. The emergence of China as an economic superpower is perceived as a threat to the US due to which there is a major shift in its defensive posture towards the region.
The US has shown significant interest in Pakistan due to its geo-strategic location but not all interest has yielded positive results. They carried out a surgical strike for the capture and assassination of Osama-Bin-Laden. Such a breach of sovereignty and security is a hybrid threat.
· Internal
Sectarian
There are several lobbies in Pakistan all vying for their own cause. The Iranian lobby has sectarian undercurrents. Sectarianism has always been one of the leading factors of the divide in the Muslim civilization and is the rising trend of terrorism.Such conflict itself is volatile and is deepening the rift between different sects(Shia-Sunni) of Pakistan, causing unrest.
Economic
Rising prices of commodities such as flour and sugar can lead to social unrest and discord. Such industries and their stocks are under the thumb of a select few, the elites. With the right bribes and conditions, even they would agree to sell out society.
Non-State Actors
Non-state actors are groups or organizations that have influence in the state but work independently and have their socio-political agendas ("Towards a Typology of Non-State Actors in 'Hybrid Warfare': Proxy, Auxiliary, Surrogate and Affiliated Forces" 2019). They work on political opportunities and mobilized grievances. Groups like BLA (Balochistan Liberation Army), TTP (Tehrik-e-Taliban Pakistan), and Lashkar-e-Taiba (LeT) are some of the major actors. Pakistan needs to focus on curbing Jihadist Terrorism as it is keeping it from leaving the grey list of FATF.
· Technological
Information
It refers to the spread of miscommunication. Propaganda and circulation of false news through social media are a relatively common way to cause turmoil in a community. Once a rumor is circling, there is no way to erase it. India claims that Pakistan is spreading the false narrative of 'Islam being in danger' to justify its actions, although untrue, is something that the Indians fully believe now. That Pakistani Intelligentsia is made solely to create narratives under which to attack India. Such beliefs further antagonize the states against each other.
Indian Chronicles are a prime example of information warfare being waged against Pakistan.
Cyber
Channels such as Cyber-Jihad and Dark Web come under the purview of cyber warfare and are a threat to the fabric of society and its security in Pakistan.
Given the above discussed bleak prevailing internal security situation, Pakistan needs to formulate a short to mid and long-term response that curbs all external and internal parties alongside proxies from infiltrating and influencing the working of the state and affecting the masses.
For a full-spectrum approach, all domains should be covered such as diplomacy, defense, internal and external security, economic, informational, cyber, and media security.
There are steps to be followed through for active and effective quelling of hybrid threats. First, a strategy must be put for, then tactical action should be taken and lastly, the implementation process should be supervised and fully followed through.
The main focus of the state should be on deterrence towards, protection from, and prevention of hybrid threats to the state.
One must not forget that Hybrid war is a mix of both unconventional and conventional warfare, therefore a nation-wide response should include the intertwined operational capabilities of armed forces alongside political actors. Pakistan sees its security being threatened both by internal factors and external hostile/proxy elements. This is hampering state development. State-building and nation-building must go hand in hand if counter and deter such threats effectively.
UN: Revealing Taliban's Strategic Ties with Al Qaeda and Central Asian Jihadists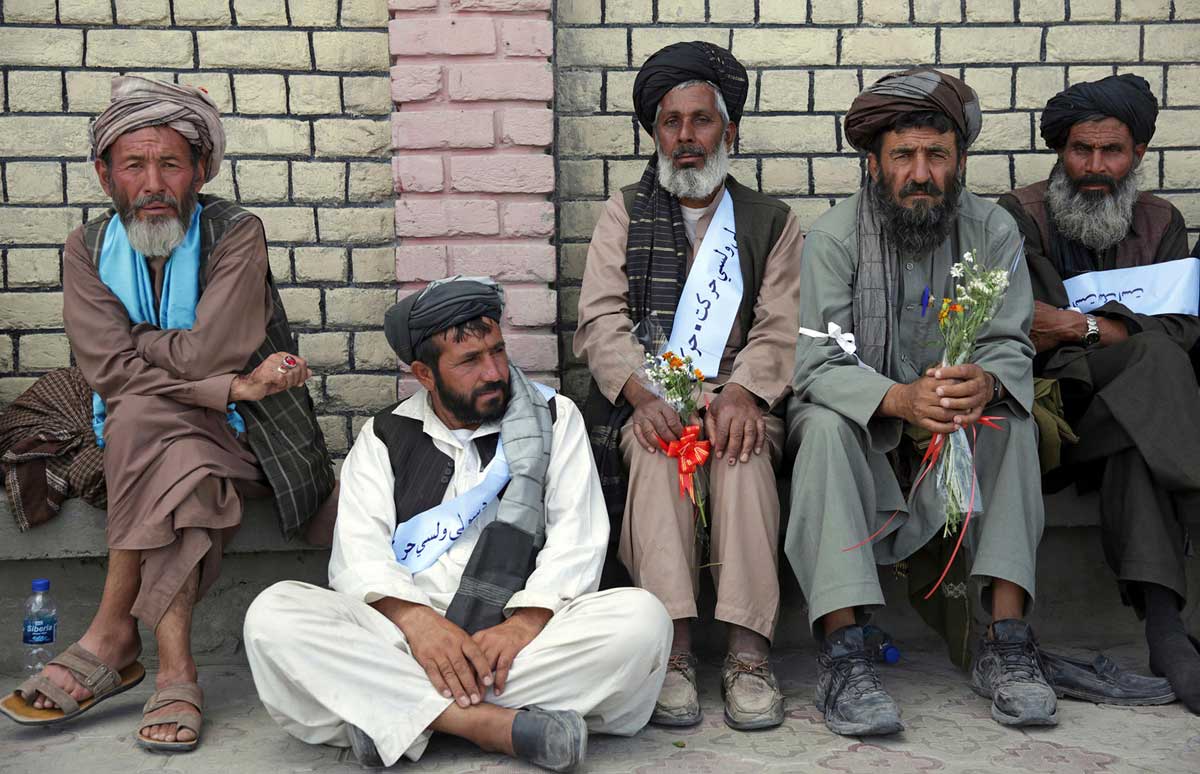 As the 20th anniversary of the 9/11 attacks and the deadline for the withdrawal of American troops from Afghanistan draws near, the region has been witnessing sudden adjustments. The Taliban have not only intensified assaults against the Afghan government forces and captured new territories but also began to demonstrate their regional ambitions to reduce Washington's influence in Central and South Asia. As the US military has completed more than half of its withdrawal from Afghanistan, the Taliban believe that they defeated America after 20 years of grueling war. The Taliban leaders, who were driven by the latest military successes, began further setting their own conditions for the neighbors and stepping on the toes of Washington in order to prevent the establishment of a new US military base in Central Asia.
On May 26, the Taliban issued a statement warning Afghanistan's neighbors not to allow the US to utilize their territory and airspace for any future military operations against them. The Sunni Islamist jihadi group cautioned that facilitating US military operations by neighboring countries in the future will be a "great historical mistake and a disgrace that shall forever be inscribed as a dark stain in history." They further emphasized that the presence of foreign forces is "the root cause of insecurity and war in the region." The insurgent group strictly warned without elaborating that "the people of Afghanistan will not remain idle in the face of such heinous and provocative acts". At the end of the statement, they exerted political pressure on the Central Asian states, threatening that "if such a step is taken, then the responsibility for all the misfortunes and difficulties lies upon those who commit such mistakes."
Given the past experience of US military presence in the region, the Taliban's threatening appeal is most likely addressed to the governments of Kyrgyzstan, Uzbekistan and Tajikistan. After the 9/11 attacks the Kyrgyz, Tajik, and Uzbek governments hosted the American military to wage a campaign against the Taliban, Al Qaeda and their Salafi-Jihadi subsidiaries. But virtually every US military base in Central Asia was suddenly expelled when the personal interests of the regional authoritarian leaders have been infringed upon. Uzbekistan expelled the US base from Karshi-Khanabad amid strong political disagreements over a bloody 2005 crackdown on protesters in Andijan. The Dushanbe and Kulob airports in Tajikistan were used very briefly by the NATO forces. The US base at the Bishkek airport in Kyrgyzstan also was closed in 2014 under heavy Russian hands. It is no secret that following the expel of US military bases, some political leaders of Central Asia became skeptical of Washington, thus further perceiving it as an unreliable partner.
The Taliban's warning to the Central Asian states is fully consistent with the strategic expectations of Al Qaeda, its loyal and faithful ideological partner in the global jihad, both of which jointly seek to push the US out not only from Afghanistan, but also from Central and Southeast Asia. Based on propaganda releases and the rhetoric on Telegram channels, the Central Asian Salafi-Jihadi groups which are linked to the Taliban and Al Qaeda, strongly supported the withdrawal of US forces from the region. Consequently, Uighur and Uzbek jihadists potentially see the Taliban and Al Qaeda as powerful parent organizations, whose resurgence in Afghanistan offers major advantages for their military and political strengthening. Unsurprisingly, Al Qaeda and Taliban aims to oust the US forces from the region, hence playing into the hands of Moscow and Beijing, considering that both unlikely to welcome an increased US military presence in their backyard.
Taliban leaders are well aware that the possible deployment of US military assets in Central Asia will impede their strategic goal in rebuilding the so-called Islamic Emirate of Afghanistan. Today Washington is actively working with nations surrounding Afghanistan on the deployment of its troops to support Afghan forces "over the horizon" after withdrawal from the country on September 11. The US air support for the Afghan military could thwart Taliban plans to quickly seize Kabul and force them to sit at the negotiating table with the Ashraf Ghani administration. The Taliban have consistently and clearly emphasized in their numerous public statements opposing the negotiation and power share with the Kabul regime. They consider themselves the only and undeniable military-political force that has the right to rule the country in accordance with Sharia law. The Taliban jihadists are determined to continue waging jihad until establishing the Islamic Emirate of Afghanistan, and their emir, Mullah Haibatullah Akhundzada, becomes the country's "lawful ruler".
On June 6, 2021, the Taliban once again appealed to Kyrgyzstan and Tajikistan "to resolve their border issues through a dialogue" and "seeking a logical solution that would benefit both sides." Recall, during the two-day border conflict between the armed forces of the two post-Soviet countries at the end of April, more than 50 people were killed, hundreds were injured and thousands were forced to leave their homes. In its statement, the Taliban, called on Tajik and Kyrgyz leaders to value "the peace and security of their respective nations." According to the local analysts, Taliban's "peace-aiming appeal" looks like a mockery of the Afghan people suffering from their bloody jihad.
Taliban's "Soft Power" Under Construction
The question to be posed is what kind of leverage does the Taliban has with the Central Asian states to put pressure on them in preventing the possible deployment of new US military bases in the region?
The Taliban, an insurgent Islamist group that has yet to come to power, does not have any economic or political leverage over the former Soviet republics of Central Asia. But it is imperative to mention that the Taliban holds "soft power" tools, such as Central Asian Salafi-Jihadi terrorist groups affiliated with the Taliban and Al Qaeda. These groups challenged the region's secular regimes, hence aiming to establish an Islamic Caliphate in the densely populated Fergana Valley, sandwiched between Kyrgyzstan, Uzbekistan and Tajikistan.
It is no secret that the Central Asian post-Soviet countries consider the Al Qaeda-linked Uzbek and Uighur Sunni Salafi-Jihadi groups hiding in Taliban-controlled Afghan soil as a threat to the security of the entire region. Recall, the first group of radical Islamists from Central Asia who found refuge in Afghanistan in the mid-90s was the Islamic Movement of Uzbekistan (IMU), which had close and trusting ties with both Al Qaeda and the Taliban. Currently, Uighur fighters of Turkestan Islamic Party (TIP) from China's Xinjiang, Uzbek militant groups such as Katibat Imam al-Bukhari (KIB), Katibat Tawhid wal Jihad (KTJ), the Islamic Jihad Union (IJU) and Tajik militants of Jamaat Ansarullah (JA) wage jihad in Afghanistan under the Taliban's umbrella.
The Taliban still strongly support Uzbek and Uighur jihadists despite the 2020 US-Taliban peace agreement that requires the Taliban to sever ties with Al Qaeda and all Central Asian terrorist groups.
In response to documentary evidence of the UN Security Council and the US Defense Intelligence Agency on the Taliban's close-knit relationship with Al Qaeda and their failure to fulfill the obligation, the Taliban have adopted new tactics to publicly deny the presence of transnational terrorist groups in the country and their ties to them. The Taliban still insist that there are no foreign fighters in the country. But regular UN reports reveal the true face of the Taliban, who are trying to hide their deep network links with Al Qaeda and Central Asian Islamists — a decades-old relationship forged through common ideology and a history of joint jihad.
Thus, a recently released report by the UN Security Council's Taliban Sanctions Monitoring Team confirms that there are "approximately between 8,000 and 10,000 foreign terrorist fighters from Central Asia, the North Caucasus and China's Xinjiang in Afghanistan. Although the majority are affiliated foremost with the Taliban, many also support Al Qaeda." The UN report stated that Uzbek and Uighur jihadists' ties with the Taliban and Al Qaeda remain "strong and deep as a consequence of personal bonds of marriage and shared partnership in struggle, now cemented through second generational ties." Further the UN monitoring team revealed Al Qaeda's core strategy of "strategic patience," according to which the group would wait for "a long period of time before it would seek to plan attacks against international targets again."
According to the report, "several hundred Uighur jihadists of Turkestan Islamic Party (TIP) located primarily in Badakhshan and neighboring Afghan provinces, whose strategic goal is to establish an Islamic Uighur state in Xinjiang, China." To achieve its goal, TIP facilitates the movement of fighters from Afghanistan and Syria to China. Abdul Haq al-Turkistani, who is a member of Al Qaeda's Shura Majlis, leads the Syrian and Afghan branches of TIP for more than two decades. According to the UN monitoring group, "Uighur militant Hajji Furqan, the TIP's deputy emir, is also a deputy leader of Al Qaeda and responsible for the recruitment of foreign fighters." Such mixed appointments of group leaders highlight the close and deep ties between the troika: Taliban-Al Qaeda-TIP.
The UN report found more evidence of close cooperation between Uzbek IMU jihadists and the Taliban. The report stated that the "IMU fighters are currently based in Faryab, Sar-e Pol and Jowzjan provinces, where they dependent on the Taliban for money and weapons". The UN monitoring team also highlighted the activities of Central Asian Salafi-Jihadi groups such as KIB, IJU and Jundullah, which are waging jihad in the northern Afghan provinces of Faryab and Kunduz under Taliban shelter and control. "The Taliban has forbidden these groups from launching independent operations, resulting in a reduction of their income." In conclusion, UN analysts noted that pressure on the Taliban to cut their ties with Al Qaeda and Central Asian Salafi groups has not succeeded. Thus, the UN report once again refuted the Taliban's assertion that Al Qaeda and Central Asian jihadists are not present in Afghanistan.
Conclusion
Thus, it can be assumed that while US military pressure persists, the Taliban's tactics will continue to publicly deny their trust relationships and close ties with Al Qaeda, Central Asian jihadists, and other transnational terrorist groups in the country. But as long as the Taliban's perception of its own level of influence and control in Afghanistan remains high, insurgents will continue to insist that they are abiding by the accord with the US.
The Taliban's strategy is to build the foundation of their "soft power" through the patronage and protection of Al Qaeda and Central Asian Salafi-Jihadi groups in Afghanistan. Thus, in this complex process, not only material interests, but also common religious roots originating in the Hanafi school of Sunni Islamic theology and mutual sympathy for jihadist ideological visions might play a significant role.
Cyber-attacks-Frequency a sign of Red Alert for India
The biggest target is in terms of transportations, nuclear power plants, Power system Operation Corporation Limited, V.O. Chidambaram Port Trust, Telangana State Load Dispatch Centre, logistic industries and research organisations which eventually can lead to destruction of the whole ecosystem. The confidentiality breach in the case of medical data leak as reported by a German cyber security firm –Greenbone Sustainable Resilience wherein Picture Archiving and Communication Servers were linked to public internet without any requisite protection is a point of concern. Then, there are certain individualistic attacks such as hacking email and financial crimes (banking), etc. In the last two years the attacks radar of focus has been defence, government accounts and the vaccine manufacturing companies.
Cyber Security – Individualistic awareness need of the hour
The target of the individual in a peculiar case which led to heinous crimes casted was due to opening of a document which was a bait to install Netwire- a malware. The bait was eventually delivered through a file and what prompted a person to open that link was a Drop box sent to him on his email was actually opening a Pandora Box of malicious command and control server. An emphasis to understand the technicality that Netwire stands for a malware which gives control of the infected system to an attacker. This in turn paves way for data stealing, logging keystrokes and compromise passwords. In the similar vein the Pegasus used the tactic to infiltrate the user's phones in 2019.
Cyber Security – Attacking Power Distribution Systems
The intrusions by Chinese hacker groups in October, 2020 as brought out by Recorded Future was done through Shadow Pad which opens a secret path from target system to command and control servers. And, the main target is sectors such as transportation, telecommunication and energy .And , there are different tags that are being used by the Chinese Espionage Industry such as APT41, Wicked Spider and Wicked Panda , etc.
The institutions backing legitimisation
The Institutions which are at working under the cyber security surveillance are the National Security Council and National Information Board headed by National Security Adviser helping in framing India's cyber security policy .Then, in 2014 there is the National Critical Information Infrastructure Protection Centre under the National Technical Research Organisation mandating the protection of critical information infrastructure. And, in 2015 the National Cyber Security Coordinator advises the Prime Minister on strategic cyber security issues. In the case of nodal entity , India's Computer Emergency Response Team (CERT-in) is playing a crucial role under the Ministry of Electronics and Information Technology(MEITY).But, there is a requirement of clarity in National Cyber Security Policy of 2013 and the needed updates desired in it respectively.
A cohesive approach – Data Protection and Privacy Importance
The Data privacy i.e. the personal data protection bill is an important imperative in which services of private actors can be bridged through a concerned law which is missing link in that sense. The point of Data localisation falls squarely within this dimension of Section 40 and 41 of the draft bill where in the Indian stakeholders have the capacity to build their own data centres .In this contextualisation there also a need to understand certain technicalities involved in terms of edge computing which in a way is enabling the data to be analysed, processed, and transferred at the edge of a network. An elaboration to this is the data is analysed locally, closer to where it is stored, in real-time without delay. The Edge computing distributes processing, storage, and applications across a wide range of devices and data centres which make it difficult for any single disruption to take down the network. Since more data is being processed on local devices rather than transmitting it back to a central data centre, edge computing also reduces the amount of data actually at risk at any one time. Whereas on the other hand, there is insistence on data localisation has paved the way for companies such as Google Pay to adhere to the policy and synchronise their working with the United Payments Interface (UPI).
What do you understand by Data Share?
In the recent case of WhatsApp privacy issue and drawing in parallel other organisation a similar platform such as Facebook and Google shared the data to the third party with a lopsided agreement and with continuance of the data trade business industry. In 1996 the internet was free so was perceived as carte blanche , a safe harbour falling under the Section 230 of the Communication Decency Act in the United States but with the evolution of the circumstances the laws in that specifications are also required to change in that respect. In relations to the Indian law under the Information Technology Act, 2000 under the Section 69 the Indian government has the powers to monitor and decrypt any information that's store in any computer resource but on certain conditions such as in regards to the sovereignty, defence and security of the country.
Cyber-attacks understanding on the International Forums
In terms of Lieber Code of Conduct of 1863 or be it Hague Convention of 1899 there is a need of updating the definitions and where in the cyber army falling under the categorisation of civilians , not possessing any of the warfare weapons cause the main weapon that they possess is a malware which is invisible but can have deep repercussions leading to destruction of that particular economy altogether .So, in recent evolving circumstances there is an undue importance to for the target country to respond with equal force and having a right to self-defence in this manner regardless of the attack being from a non-state actor from a third country and masquerading under the civilian garb .Henceforth , there a thorough understanding of the complex environment that one is dealing with , there is undue emphasis to change and respectively update with the current world.
Incidents of Uranium Theft in India: Depleting Nuclear Safety and International Silence
In yet another incident of the capture of nuclear-related materials from unauthorized persons in India has made headlines in the Indian media but largely ignored in the international media. On 4th June 2021, as reported in the Indian media, the authorities arrested seven people possessing approximately 6.4 kilograms of Uranium in the Eastern State of Jharkhand. This is the second time in less than a month where Indian authorities have captured such a gang in an attempt to sell uranium illegally. An incident of the same nature was reported just a few days ago in May 2021 where authorities apprehended unauthorized persons, who were trying to sell nearly 7 kilograms of natural uranium on the black market. Notably, Indian authorities themselves believe that these events might be linked to a "national gang involved in illegal uranium trade". This is a very serious issue because it means two things; first, that Indian local uranium reserves, radioactive nuclear materials, and facilities are not protected and are prone to black marketing. Secondly, this scenario has emerged because India is not adhering to international bindings of nuclear safety and security such as UN resolution 1540 and (Convention on Physical Protection on Nuclear Material) CPPNM under IAEA to secure its materials, reserves, and facilities. But, the most damaging aspect in this scenario is the discriminatory behavior of the international community, which is criminally silent on the violations of norms, practices, and regulations necessary for nuclear safety and security.
Though in both incidents, Uranium was in natural condition, which cannot be used for making bombs; however; it should be of great concern, as even in its natural state the Uranium can spread considerable radioactivity if used with conventional explosives. Moreover, Indian authorities themselves are considering that these activities could be linked with national gangs involved in the illegal supply of uranium. This raises the point that actually how much natural uranium is illegally sold in the black market by India. Since these are only incidents that are being reported in the Indian media, there might be many incidents that have never been reported. Also, this gang was captured from near the area where Indian Uranium mines of Jharkhand are allocated, the likelihood of access of non-state actors to these mines cannot be denied. These incidents are critical for international security and stability because such radioactive material when sold in black markets could be brought by the non-state and states aspiring for nuclearization. Unfortunately, in such a scenario all the efforts currently going on to stop the proliferation of nuclear weapons would be hampered. The recurring of these incidents reflect that India, despite being a member of CPPNM is not ensuring the protection of its nuclear materials from theft and sabotage by proper regulations, stringent mechanisms, and control. Other than CPPNM, India has also signed UN resolution 1540, which makes it mandatory for the states to ensure security regulations, mechanisms, equipment required for the security of Weapons of Mass Destruction (WMD) from the non-state actors. But, surprisingly, so far the UN or any other international organization has not taken notice of these recurring events. Rather, these mishaps by Indian authorities are shoved under the carpet. These incidents have been reportedly re-occurring in India, media reported these events in 2003, 2008, 2009, 2013, 2016, 2019, and now again in 2021.
Nuclear safety and security is a national matter of any state; however, against the backdrop of the potential damage, which these weapons can bring, they have become an international concern. Specifically, to an extent, where states are sometimes criticized, lauded, and sometimes rewarded for their behavior in this realm. In this regard, India appears as an exceptional case, where the formation of Nuclear Suppliers Group NSG to stop such events in the future has its roots in the Indian so-called peace nuclear explosion (PNE) in 1974. Ironically, a few years down the road, the same NSG gave a waiver to India for conducting nuclear export. Moreover, India was made part of many other regimes such as the Missile Technology Control Regime (MTCR), Australia Group, and Wassenaar Arrangement. Although, these decisions were carried out in lieu of geo-political realities, where the West regards India as a balancer against China but it gave a free hand to India. Even the US-based NTI Report on Nuclear Security Index gives India less score in nuclear safety and security regulations. At a time when many nuclear theft-related incidents have occurred in India in recent years, disgracefully, India still desires to become a member of NSG based on its so-called nuclear record.
To sum up the situation, the occurrence of back-to-back nuclear theft-related incidents has further exposed India's nuclear credentials and its non-adherence to international practices of nuclear safety and security. If legal bindings such as CPPNM and 1540 would not be implemented in the future by India, the South Asian stability, as well as the international security, would be undermined. Moreover, if the international non-proliferation continues to remain lenient towards states like India, the rest would likely regard the international non-proliferation mechanism not just as discriminatory but even as hoaxing. Many states might prefer to proliferate for their own interests, which would not serve the non-proliferation mechanism and regime. A very candid example is that today even after two years of the last NPT review conference, the next has not been conducted and chances are that it might not be conducted this year.