Health experts arrive in Wuhan to investigate COVID-19 origins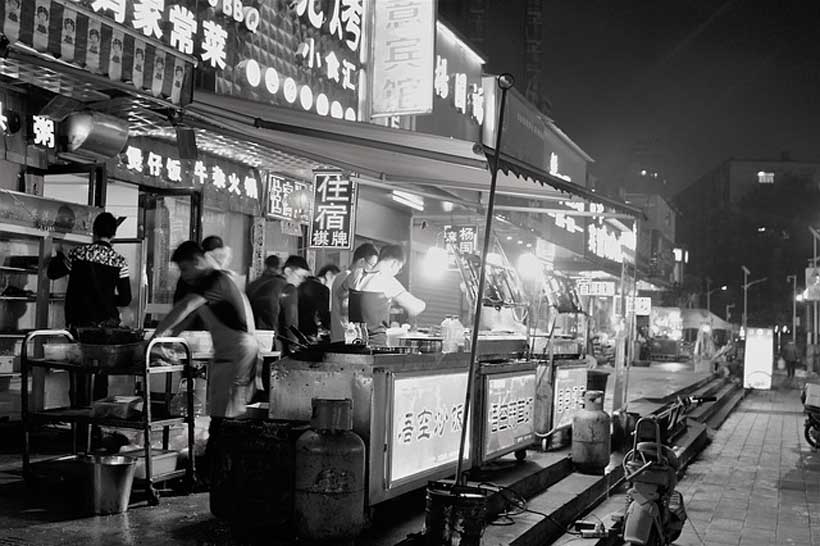 Members of an international team studying the origins of the virus that causes COVID-19 arrived in Wuhan, China, on Thursday, the head of the World Health Organization (WHO) announced during an expert meeting on the disease.
Tedros Adhanom Ghebreyesus, the WHO Director-General, was addressing the latest session of the Emergency Committee on COVID-19 established under the International Health Regulations (IHR), a treaty that guides global response to public health risks.
The new coronavirus that sparked the pandemic first emerged in Wuhan in December 2019. Tedros reported that most of the 15 members of the delayed mission are now in the city, although two people are still in Singapore awaiting COVID-19 test results.
"All members of the team had multiple negative PCR and antibody tests in their homes countries prior to traveling", he said.
"The team members who have arrived in Wuhan will be in quarantine for the next two weeks, and will begin working remotely with counterparts in China. They will then continue their work on the ground for a further two weeks."
Focus now on vaccine equity, travel prospects
Thursday marked the sixth meeting of the IHR Emergency Committee on COVID-19.
Members first convened a year ago, when there were less than 560 cases of the new disease. Today, more than 90 million cases have been reported globally, and the death toll has almost reached two million.
Tedros said although the rollout of COVID-19 vaccines represents "hope of light at the end of the tunnel", focus is now on ensuring all countries can access them on an equitable basis.
He also highlighted two urgent issues for the committee's attention: the recent emergence of multiple new variants of the virus, and the potential use of vaccination and testing certificates for international travel.
"One theme ties both issues together: solidarity", said Tedros. "We cannot afford to prioritize or punish certain groups or countries. We are all in this together, and we must all come out of it together."
Challenges in Africa
Meanwhile, the UN agency has warned of the need to avert a "runaway surge" of infections in Africa, as cases there top three million and new variants of the virus emerge on the continent.
COVID-19 cases have risen steadily since mid-September, with a steeper rise from late November, and could increase in the wake of the Christmas and New Year holidays due to travel and festive gatherings.
Dr. Matshidiso Moeti, WHO Regional Director for Africa, said although virus mutations are not surprising, preliminary analysis reveals that a new variant circulating widely in South Africa, known as 501Y.V2, is more transmissible.
"Even if the new variant is not more virulent, a virus that can spread more easily will put further strain on hospitals and health workers who are in many cases already overstretched", she said.
"This is a stark reminder that the virus is relentless, that it still presents a manifest threat, and that our war is far from won."
WHO is supporting African countries with reinforcing genome sequencing efforts, key to finding and understanding new COVID-19 variants.
So far, 501Y.V2 has been identified in Botswana, the Gambia and Zambia, while Nigeria is further investigating another variant found in samples collected in August and November. The virus variant circulating in the United Kingdom has not been reported on the continent.
Vaccine inequity triggers 'huge disconnect' between countries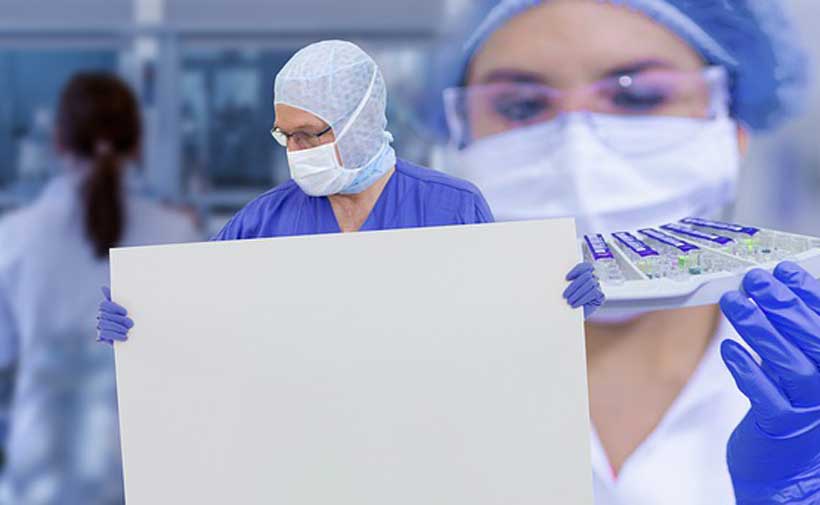 Although COVID-19 cases and deaths continue to decline globally for a second consecutive week, the UN health agency chief said on Monday that "a huge disconnect" is mounting between some highly vaccinated countries, which see the pandemic as largely resolved, while huge waves of infection continue to grip others where shots are scarce.
"The pandemic is a long way from over, and it will not be over anywhere until it's over everywhere", Tedros Adhanom Ghebreyesus, Director-General of the World Health Organization (WHO) told journalists once more, at the regular press briefing in Geneva.
Still under threat
Tedros pointed to "dramatic increases" in cases, hospitalizations and deaths, in places where the coronavirus had previously been contained and added that new variants, fragile health systems, relaxed public health measures – and shortages of oxygen, dexamethasone and vaccines – were compounding the problem.
"But there are solutions", he said, urging people to adhere to physical distancing, continue to wear masks and avoid large gatherings. "Even where cases have dropped, genetic sequencing is critical so that variants can be tracked and measures are not eased prematurely".
Urgent financial support needed
Although WHO has been responding to the surge in India and other flashpoints, immediate additional funding is required to sustain support in all countries experiencing new waves of cases.
The 2021 response plan is already underfunded, and the vast majority of it is "ring fenced" by donors for specific countries or activities, which is constraining WHO's ability to provide "an adaptable and scalable response in emerging hotspots", Tedros said.
Urgent and flexible funding would allow the UN health agency to scale up support for countries and the ACT Accelerator. 
Set ambitious goals 'collectively'
Meanwhile, the UN Children's Fund (UNICEF) outlined a 190 million dose shortfall in the UN-backed COVAX vaccine initiative for equitable COVID inoculations.
While COVAX has delivered 65 million doses to 124 countries and economies to date, the WHO chief called on manufacturers to publicly commit to sharing their vaccines with COVAX by lifting contractual barriers "within days not months".
He also pressed manufacturers to give the right of first refusal to COVAX on any additional doses and encouraged them to make deals with companies willing to use their facilities to produce COVID-19 vaccines.
"We need to collectively set ambitious goals to at least vaccinate the world's adult population as quickly as possible", Tedros underscored.
Road safety priorities
Although pandemic lockdowns and telecommuting has led to fewer car journeys and road crashes, the WHO chief pointed to a converse problem caused by drivers' speeding. This has meant the number of deaths had not decreased proportionately. 
Kicking off UN Road Safety Week, Tedros asked for national and local policy commitments "to deliver 30 kilometre per hour speed limits in urban areas and generate local support for low speed measures overall".
Addressing the risk of road traffic deaths is also fundamental to achieve the Sustainable Development Goals (SDGs), specifically those affecting health security, sustainable cities and reducing inequalities among and within countries.
And policies that tackle the of impact road traffic, and create environments for safe, sustainable and inclusive transport options, also unlock action for protecting the climate and gender equality. 
A paradigm shift in how streets are designed can make streets safe, accessible and equitable for all road users – delivering multiple benefits while accelerating action across interlinking SDGs, according to WHO.
WHO approves Chinese COVID-19 vaccine for emergency use
A COVID-19 vaccine produced in China has been given the green light for global rollout, potentially paving the way for its use in underserved countries, the World Health Organization (WHO) announced on Friday.
The UN agency has approved the Sinopharm vaccine for emergency use, which is a prerequisite for inclusion in the global vaccine solidarity initiative, COVAX.
The vaccine is easy to store, making it suitable for locations with limited resources, and proved 79 per cent effective in clinical trials.
"The addition of this vaccine has the potential to rapidly accelerate COVID-19 vaccine access for countries seeking to protect health workers and populations at risk", said Dr Mariângela Simão, WHO Assistant-Director General for Access to Health Products.
"We urge the manufacturer to participate in the COVAX Facility and contribute to the goal of more equitable vaccine distribution."
A vaccine first
The Sinopharm vaccine is produced by Beijing Bio-Institute of Biological Products Co Ltd, a subsidiary of China National Biotec Group (CNBG).
It is the first vaccine to carry a vaccine vial monitor. The vials have a small sticker that changes colour as the vaccine is exposed to heat, so health workers know whether it can be safely used.
The vaccine is recommended for adults 18 and older, with a two-dose schedule spaced over a period of three to four weeks.
Although few people over 60 participated in the clinical trials, WHO did not recommend an upper age limit for use as data suggests the vaccine is likely to have a protective effect in older persons.
Safely expediting vaccines
WHO emergency use listing (EUL) allows countries to expedite their own regulatory approval to import and administer COVID-19 vaccines.
The EUL process assesses the suitability of new medicines, vaccines and diagnostics during public health emergencies.
The goal is to make them available as rapidly as possible, while maintaining strict criteria of safety, efficacy and quality.
The Sinopharm vaccine is the sixth to receive the EUL approval. The others are by Pfizer/BioNTech, Astrazeneca-SK Bio, Serum Institute of India, Janssen (Johnson & Johnson) and Moderna.
Risky business: COVID-19 and safety at work
The numbers of home workers around the world have been swelled by the COVID-19 pandemic, putting a fresh focus on the need for employers to ensure that their employees are working in a safe environment. On the World Day for Safety and Health at Work, we look at some of the ways the UN is helping employers and governments to keep people safe, wherever they work.
The world of work has been upended by COVID-19, and the effects are likely to be long-lasting. Before the pandemic, there were some 260 million home-based workers (not including domestic or care workers). The International Labour Organisation (ILO) estimates that figure could have doubled, with as many as one in three workers remote working in North America and Europe, and one in six in sub-Saharan Africa.
The rollout of vaccines, mainly in the developed world, has increased the possibilities of a return to the workplace, but many companies and workers have signalled a wish to retain a degree of home working, after seeing some of the benefits. For employers, these include minimising the risk of contagion and potentially spending less on expensive office space whilst staff no longer have to spend commuting to and from the workplace.
'If you're losing your mind, I'm right there with you'
However, whilst some are enjoying baking bread or taking a stroll during a conference call, and using the commuting time to indulge in new pursuits, others have been craving a return to a more structured work-life routine.
"I tell myself daily that I am grateful to have a job with understanding supervisors and colleagues. But all of it is hard. If you're also a working mum losing her mind daily, know that I'm right there with you," says Paulina, a New York-based teleworker.
"I have chaired meetings with a laptop and headphones on one side of a tiny, New York City kitchen while cooking lunch and having a screaming toddler wrapped around my ankles. While all of this is cute once or maybe twice, regular screams of children in the background can only be tolerated for so long. I should know, because I passed that line sometime in July."
Stories such as this explain why a recent study by the International Labour Organisation (ILO) found that 41 per cent of people who worked from home considered themselves highly stressed, compared to 25 per cent of those who worked on-site.
"The most effective way to eliminate the risk of contagion in a work context is, for those who can do it, teleworking, says Joaquim Nunes, head of occupational health and safety at the ILO, "But we still need to pay attention to the physical and mental well-being of workers".
As teleworking is likely to remain an important factor in many people's jobs, Mr. Nunes says that work-related policies will have to be updated to reflect the new reality.
"There's a good chance that the rise of teleworking during the COVID-19 pandemic will permanently change how we live and work. Many governments have realised this, and are taking a fresh look at the rights of employees working from home. For example, companies should ensure that workers do not feel isolated, whilst giving them the right to disconnect, rather than being online 24 hours a day".
In Chile, a law adopted early in March 2020 goes some way to addressing some of these concerns. The legislation recognizes the right of remote workers to disconnect for at least 12 continuous hours in a 24-hour period. In addition, employers cannot require workers to respond to communications on rest days or holidays.
A healthy home?
Beyond the question of comfort and mental health, is one of physical safety. It is often said that most accidents happen at home, so, if this is where much of the working week is spent, should employers be responsible for making sure apartments aren't death traps?
"For now, there are no easy answers when it comes to ensuring a suitable home office environment", says Mr. Nunes. "However, we can say that the same principles that apply to other workplaces apply to teleworkers, in that employers have a general duty of care, as reasonably practicable. Employers can't control the workplace when staff are working from home, but they can provide ergonomic equipment to workers, such as suitable chairs, and help them to assess their own risks and to learn about how to maintain healthy lifestyles."
Teleworking is also challenging for enforcement agencies, as usually inspectors do not have free access to the private spaces. One solution to ensure compliance with legislation could be virtual inspections, which are already taking place in Nordic countries on a voluntary basis. "These involve labour inspectors video calling a worker at home, and being shown their work chair, desk, and lighting setup", explains Mr. Nunes. "These inspections can serve as a way to monitor the home workplace and provide advice, but also raise understandable privacy concerns".
Frontline fears
Whilst the new teleworkers and their employers grappled with their new reality, a large part of the global workforce had no choice but to go to a physical place of work. The difficulties faced by health care workers were widely reported, but employees in several other industries had to brave the trip to the workplace – sometimes on crowded trains and buses – and, often, interact with other people, at considerable risk to their health.
In the US, these fears led to collective action by workers at Whole Foods, a grocery subsidiary of Amazon. On March 31, 2020, in response to seeing their colleagues testing positive with COVID-19, workers decided to call in sick, and demand sick leave, free coronavirus testing and hazard pay. This was followed in April by work stoppages at some of America's biggest companies, including Walmart, Target and FedEx.
Whilst early advice on protection and prevention focused on measures such as hand washing, the wearing of masks and gloves, and physical distancing, the ILO quickly realised that more needed to be done to address work-related issues.
"In the workplace, you have to think about more than just the individual worker: the whole environment needs to be protected', explains Mr. Nunes. "One example that many of us will have come across is in shops and supermarkets, where it is now common to see PVC separators between cashiers and customers. Work surfaces are also being cleaned much more frequently, but this raises other concerns that need to be addressed, such as the potential for skin complaints or respiratory problems caused by the chemicals in cleaning products."
Whilst areas such as healthcare and retail have been grappling with these issues for several months, other parts of the economy could soon be opening up. In several countries, plans are being made to allow gatherings of large numbers of people to take place, in venues such as concert halls and cinemas, and, heading into summer in the northern hemisphere, the range of permitted tourist activities looks set to expand.
However, for this to take place, and for economies to safely open, governments and employers, in collaboration with workers, will need to make sure that workers in these, and all other industries, are safe at their workplaces, and confident they will not be exposed to unnecessary risks, particularly those related to COVID-19.