India: Metamorphosis from disinformation to stark lies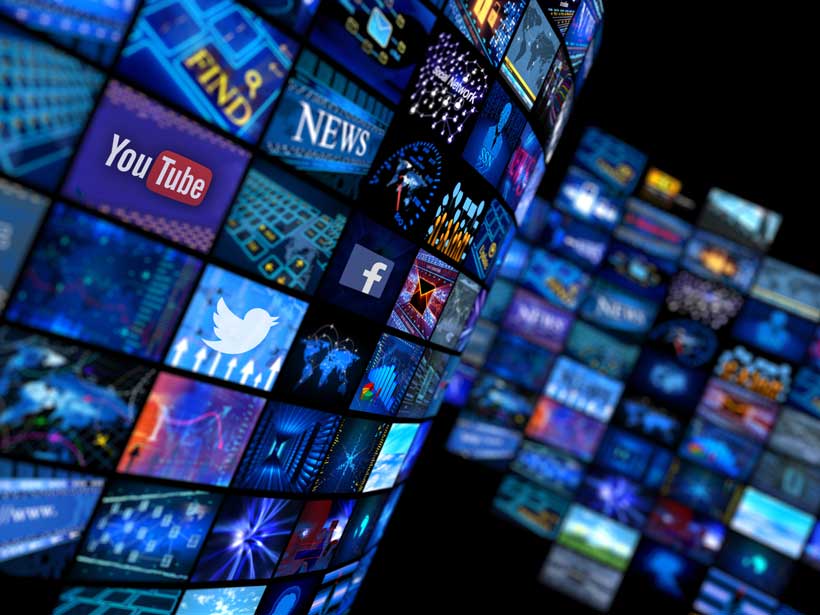 When European Disinfo Lab exposed India's disinformation network, India apologized. But, the portents are that India continued spreading disinformation, nay stark lies against Pakistan. India's usual modus operandi was to employ dubious thinktanks and journalists of doubtful credentials to tarnish Pakistan's image. For instance, Macdonald-Laurier Institute, a registered Canadian charity, published a Pakistan-bashing report 'Khalistan—A project of Pakistan' which found mention in almost all leading Indian newspapers. Now, Indian government has told its Supreme Court that farmers' protest in India are being pro-Pakistan and pro-Khalistan elements. The SC has called upon Indian government to submit an affidavit about its allegation along with corroborative evidence.
Another pro-India "thinktank", spouting venom against Pakistan is the "International Terrorism Observatory". It is chaired by Roland Jacquard. Prestigious French newspaper Le Monde (The World) pointed out in 2015; he is the only member "without publications, without a website, without postal address and without any legal existence". He runs a bookstore stacked with books on "networks of Islamist terrorism'. According to journalists Didier Bigo, Laurent Bonelli and Thomas Deltombe, Roland Jacquard's claim of being a media expert is questionable.
India-sponsored think tank International Institute for Non-Aligned Studies run by Srivastava Group of India shot into limelight when it paid for the travel and accommodation of an unofficial far-right delegation of 23 European Union parliamentarians to Srinagar on October 30, 2013. The trip was arranged by Indian intelligence surrogate, Madi Sharma, who posed as a self-styled "international business broker".
India's metamorphosis from disinformation to stark lies
It appears India has now realized that its disinformation is losing clout. So, instead of banking on dubious journalists and think tanks, it has begun to churn out lies against Pakistan through its own agencies, including the prestigious India Today.
Almost all media outlets and TV channels disseminated the false report that an ex diplomat has admitted that India did actually kills 300 men in Balakot air strike on February 26, 2019. Some channels have retracted the false rreport while others are staying mum.
What did the news agency ANI say?
The statement falsely attributed to diplomat Agha Hilaly was carried by several news organisation, including India Today, and was based on an input by news agency ANI. The News agency ANI quoted Pakistani diplomat Agha Hilaly as saying, "India crossed the international border and did an act of war in which at least 300 were reported dead. Our target was different from theirs. We targeted their high command. That was our legitimate target because they are men of the military. We subconsciously accepted that a surgical strike — a limited action — did not result in any casualty. Now we have subconsciously told them that, whatever they will do, we'll do only that much and won't escalate."
Truth
The video was misattributed and the quote was actually a snippet of a larger quote made by former diplomat Zafar Hilaly in a television debate.The full quote by Zafar Hilaly is as follows:: What India did was an act of war. By crossing the international boundary India committed an act of war in which they intended to kill at least 300 people. Coincidentally, they [Pakistani people] did not die and India bombed a football field. "Hilaly has also said that the viral video is edited and does not represent his full quote. He also shared the full video on his Twitter account. A fact-check by "Alt News" found that the comments were misreported and the ex-diplomat who made the comments was "Zafar Hilaly".In the debate posted on YouTube by HUM news as part of a program called "Agenda Pakistan", Hilaly had said, "What you did, India, was an act of war. India ne jo kiya, international boundary ko cross karke ek act of war. Jisme kam se kam 300 logo ko unhone marna tha. (What India did was an act of war. By crossing the international boundary India committed an act of war in which they intended to kill at least 300 people)."Zafar Hilaly also tweeted a video saying his statement was spliced and edited. Alt News said a version of the video posted on Twitter had an abrupt cut "around 0:7-0:9 seconds" and the word "marna (to kill)" sounds as if Hilaly said "mara (killed)". The news has since been removed by websites.
Conclusion
A basic principle of disinformation is 'never lose sight of truth'. A half-truth or even .005 per cent to 5% untruth, a twisted truth, or sometimes a truth concealed may appeal more to readers or viewers than a stark lie. Goebels is not alive to tell that he never said 'the bigger the lie the more it will be believed'. Pathological lying is not the art of disinformation. Psychologists would tell that, even under stress, a mature person would suppress truth rather than tell a lie.
Richard Deacon says, 'Truth twisting…unless it is conducted with caution and great attention to detail, it will inevitably fail, if practiced too often… It is not the deliberate lie which we have to fear (something propaganda), but the half-truth, the embellished truth and the truth dressed up to appear a something quite different' (The Truth Twisters, London, Macdonald & Company (Publishers) Limited, 1986/1987, p. 8).
He gives several example of disinformation including sublimininal disinformation by which the truth can be twisted so that the distortion is unconsciously absorbed, something which both television and radio commentators have subtly perfected'. (Ibid. p. 9).
Role of India's foremost intelligence agency, the Research and Analysis Wing (RAW), in conducting disinformation campaigns has, by and large, remained hidden from the media watch. It is now being exposed. RAW is burning midnight oils to exploit USA's sensitivity about certain ticklish subjects like Hawala transactions for funneling funds to "terrorists', nuclear proliferation, use of missiles to hit aircraft, and development of chemical biological and nuclear weapons and delivery systems.
The RAW's disinformation campaign, often bordering on lying, is well reflected by innocuous-looking news (unsupported by reference to information sources) that appear, from time to time, in Indian media. Hilaly debacle is a case in point.
Under Narendra Modi's virulent Hindu nationalist leadership, India has lost another prize:  it is no  longer designated as 'Free' in the latest Freedom House freedom report.  Based on civil liberties and political rights, the country rankings are published annually, and India's new classification is "Partly Free' like arch rival Pakistan.
Suffering a progressive decline since Modi took over, India barely made the cut-off last year scoring 71. For comparison, a country like Canada scores 98, the UK 93 and the US only 83. Norway, Sweden and Finland are the only three countries with a perfect score of 100.
If China under Xi Jinping is grasping for top economic status, living there is no panacea according to the Freedom House report. It is one of a very few countries given a negative for political rights and only 11 for civil liberties scoring a total of 9. Yes, that's a single digit and close to countries like Saudi Arabia 7 and Tajikistan 8.
India, however, considers itself a democracy, so what has happened there? The answer of course is that Modi happened, and Yogi Adityanath, an extreme right-wing nationalist appointed by Modi to run India's most populous state, happened. Then discriminating laws and laws curbing dissent happened.
There is also the Citizenship Amendment Act (CAA) which excludes Muslims from its benefits and the associated National Register of Citizens (NRC) which penalizes and requires proof of citizenship, again targeting the vulnerable. Critics call it an act with the potential to rob India's 200 million Muslims of their nationality.
Political parties other than the ruling BJP say that they will not implement the acts in the Indian states where they run the provincial governments. The central government contends they must, setting the stage for a lawsuit.
In the enduring Kashmir problem, Kashmiris who are predominantly Muslim are fully aware of their status in an India that now seeks to unify Kashmir with India without their consent and with their status as citizens subect to social inequity. If citizenship is a sense of belonging, in Modi's India it appears to cohere specifically around a Hindu identity — Muslims, Sikhs, Christians and Parsis need not apply … unless they are willing to be second-class citizens.
Consider the case of a Muslim primary school teacher, Farida Begum, charged with sedition and jailed awaiting trial. She and her students put on a school play about the CAA and NRC, the latter requiring proof of citizenship and the former marginalizing Muslims by exclusion. In the play, a woman complains how a boy who was selling tea (a reference to Mr. Modi's tea shop from his early days) is now demanding documents and how she might have to dig up the graves of ancestors to find them. The teacher and the mother of the play's lead have been charged with sedition — sedition with 9-year old girls might appear to be risible but apparently not in Modi's India.
In this India of a tea-seller from Gujarat with ridiculous sedition laws and blatantly discriminatory citizenship acts, it is a natural consequence that Freedom House (a respected think tank with a history going back to 1941) in its latest annual report should no longer classify it as a free country, for it is not.
Pakistan: Politics entered into a new phase
Although Prime Minister (PM) Imran Khan got the vote of confidence from Parliament and seems his grip over politics. No doubt that the masses in Pakistan still believe that he is an honest, sincere, and visionary leader. But many questions are rising in their minds. Like: why he opted for seeking a vote of confidence from the Parliament: was he obliged? Any legal requirement? Was he wanted to prove his popularity? Etc.
Irrespective of Senate elections, he was not legally bound to seek a vote of confidence from the Parliament. In Pakistan's history, one of the prime ministers got a vote of confidence from the Parliament but could not survive longer and have to leave his prime minister-ship soon.
Will PM Imran Khan complete his remaining tenure till 2023 comfortably? Should he stay relax once getting a vote of confidence and proving his popularity? Should he conceive all is fine and his Prime Ministership is out of danger? Will the opposition stay calm and quiet till 2023 for the next general election in the country? And so on, many questions need to be answered.
True, it is absolutely true that PM Imran Kahn, for 178 votes in the National Assembly and secured his confidence in the Parliament. It was only the vote of filthy wealthy parliamentarians; they might not be reflecting the views of the masses. They got elected in the general elections held in 2018 but have lost contact with the masses in their own constituencies. PM Imran Khan also has in isolation from his voters. A specific class has encircled him and keep a distance between him and the masses. They do not know how tough is life for the majority of masses in their constituencies. The cost of life, inflations, and price-hike have made their lives miserable.
Interior Minister Shaikh Rashid Ahmed, who is a well-known public leader and representative, has expressed his views just after the vote of confidence in the Parliament that the Prime Minister should take notice of Government Servants Salary structure, which has not been revised for a long time. In contrast, the inflation and price-hike have made their lives miserable. I fact majority of the masses are facing hardship due to price-hike and are not satisfied with the Governance of PM Imran Khan. They might reflect their anger in the next general elections.
PM Imran Khan has struggled 22 years to become 22nd Prime Minister of Pakistan. He made several promises to the public to seek their support during the election campaign. People of Pakistan shown trust in him and voted for him. But after becoming Prime Minister, he has not met the expectations of the masses or his voters. He has not fulfilled some of his promises. Especially his promises affecting the common person and masses are not fulfilled, which might harm his political career.
The country is still facing an economic crisis, joblessness, poverty, corruption, lack of merit, denial of justice and lack of health care and education, etc. The masses are still suffering and living a miserable life.
PM Imran Khan cares a lot for the imported elite and which was reflected in the senate elections. He has chosen 15 out of 27 cabinet members from outside the hardcore PTI members. His choice of imported, dual national, foreign nationals, and electives from other parties will not stand with him once he is in deep crisis and may travel abroad, leaving him alone. Some of his cabinet members, who have not to stake in Pakistan, or on the pay role of foreign countries, may not rescue him in severe crises. At the cost of few cabinet members, he should not offend his loyal workers and PTI members.
This is when he should think twice about what caused him to seek the vote of confidence. How should he serve Pakistan in the capacity of Prime minister, where he can meet the masses'. It is masses whose votes make a difference. The elite is not more than 10% in the country, and their vote bank can not make him Prime Minister again.
On the other hand, the opposition is intended to give him a hard time and may not spare him to relax or enjoy the prime ministership longer. The masses, due to dissatisfaction, may be exploited by the opposition.
As a matter of fact, Pakistan's politics has entered into a new phase, and it is suggested that PM Imran Khan availing this opportunity, should re-evaluate the situation and revise some of his policies and take merit-based righ decisions. It is never too late!
COVID-19 pandemic and positives/negatives of the Pakistani government's policy towards it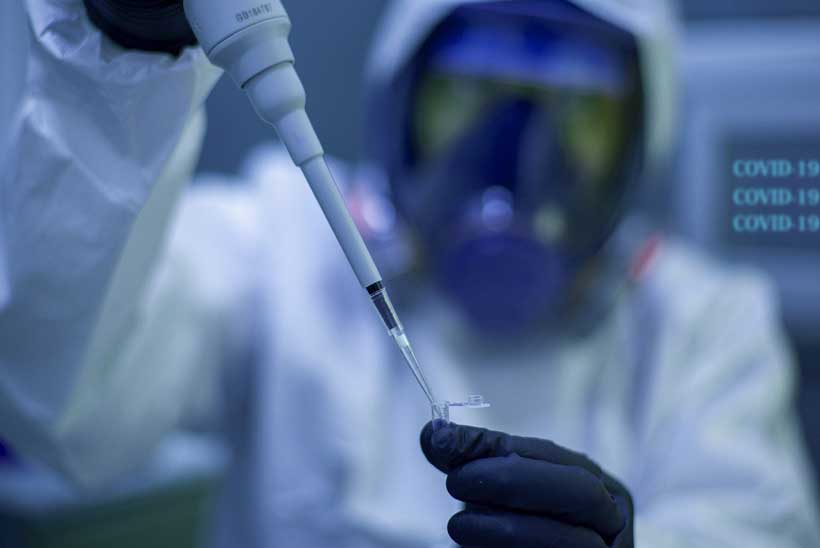 The covid-19 erupt from Wuhan in December 2019. The first case in Pakistan was observed on February 26th, 2020.It is considered a global pandemic because of its contagious nature. It has engulfed many lives and economies. Whereas Pakistan, despite its socioeconomic and political problems, has tackled covid-19 efficiently so far. Objectives of these policies were to contain and mitigate the spread of covid-19. Pakistan made effective policies to hamper the unfurling nature of covid-19. It was praised by the director-general of WHO and he mentioned it as a lesson for the rest of the world. The upshots of the policies on its citizens were both positive and negative, but they helped a lot in sailing through covid-19.
Covid-19 has accentuated the inadequacy of the health sector. However, to combat covid-19, RFCC assists hospitals to evolve their capacities to provide treatments. Many hotels and motels were converted into quarantine centers. Number of ventilators, gears, beds, and testing capability has been increased. Pakistan got a loan of $760M to improve its medical handling. These policies seem effective as they are the major line to combat covid-19. Number of staff has also increased. These policies play a crucial role in containing Corona virus but due to lack of awareness, many people didn't get tested. Overall, it played a positive role.
"Out of 220M population, 25% are living below the poverty line and 30% live in grave poverty," said the PM Imran khan. Therefore, containing the poverty and retaining the economy is an arduous task. For this purpose, the Ehsas program was launched with a stipend money of Rs.12000 for the vulnerable. Employees wouldbe paid a salary during complete lock-down. The government displayed leniency in paying taxes to accelerate the investment. The banks remained open during the nationwide lock-down. However, an in-depth analysis reveals that Ehsas program didn't prove effective due to the absence of a proper tracking system. The poor and needy people in rural areas were not affable with the technology, therefore they were unable to enroll in this program.
Moreover, the government's policy of smart lockdown cannot be ignored. It started in April, targeting the disease hotspots. The purpose of this policy was to provide a breathing space to the most vulnerable section of the society. Because nationwide lock-down was threatening food security. Smart lock-down technology played a crucial role and made Pakistan distinctive around the world.
To dampen the adverse effects of covid-19 on society, section 144 was implemented to avoid public gathering. According to the health ministry "home quarantine, zoning of hospitals, and social distancing should be in the nitty-gritty of the policy." They imposed a ban on air traffic and started screening at the airports for international travellers these measures proved beneficial to some extent. But unfortunately the government couldn't ensure the SOPs.
In a nutshell, the aforementioned account enables a worthy conclusion that Pakistan has managed to contain the devastating effect of covid-19, however, the danger is not over yet. The second wave of covid-19 has started globally which can overturn the successful results other way round. Therefore, some stringent action should be taken to make the policy of containment of covid-19 more effective that is only possible if there is a consensus between the federal and provincial governments. The only way to limit the dangers of the virus is to come up with the unified and all inclusive national plans.