WHO: Step up surveillance of emerging coronavirus variants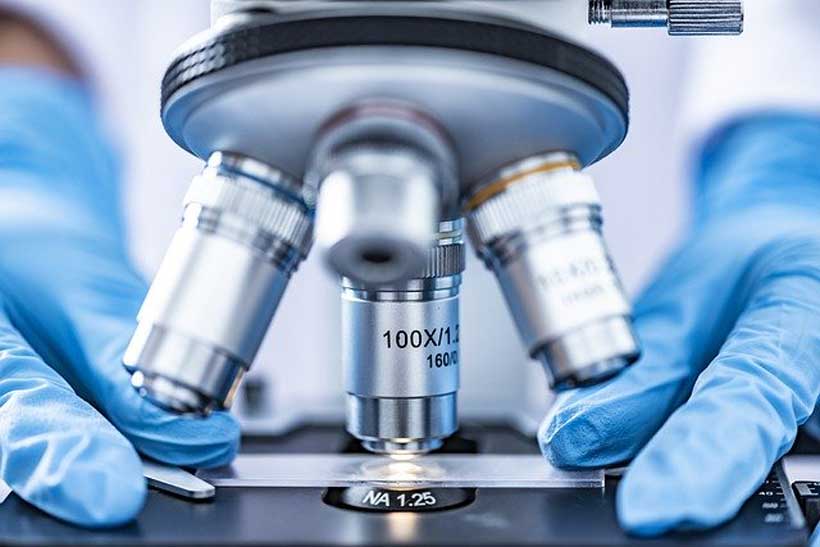 Efforts should be stepped up to quickly identify and study emerging variants of the COVID-19-causing SARS-CoV-2 virus, UN World Health Organization (WHO) scientists said on Tuesday.
Alongside monitoring, virus and serum samples should be shared via globally agreed mechanisms so that critical research can be promptly initiated each time, according to the agency.
"Our collective goal is to get ahead of the game and have a global mechanism to quickly identify and study variants of concern and understand their implications for disease control efforts," said Ana Maria Henao Restrepo, Head of WHO's R&D Blueprint.
She was speaking at a virtual meeting of scientists from around the globe, convened by the UN health agency, attended by over 1,750 experts from 124 countries.
Participants noted the importance of research to detect and understand early on the potential impact of emerging variants on diagnostics, treatments and vaccines, and highlighted the importance of integrating new SARS-CoV-2 variants research into the global research and innovation agenda, according to WHO.
Normal for viruses to mutate
It is normal for viruses to mutate, but the more the SARS-CoV-2 virus spreads, the more opportunities it has to change. High levels of transmission mean emergence of more variants should be expected, according to WHO.
Of the significant variants reported so far, some are associated with increases in transmissibility but not disease severity. Research is ongoing to address whether the changes impact public health tools and measures.
"So far an astounding 350,000 sequences have been publicly shared, but most come from just a handful of countries. Improving the geographic coverage of sequencing is critical for the world to have eyes and ears on changes to the virus," said Maria Van Kerkhove, WHO Technical Lead on COVID-19.
New variants of the coronavirus have been detected in the UK, South Africa and Japan, which appear to be more transmissible, although health officials have said that there is no evidence it is more deadly, or that it would not respond in the same way to the vaccines cleared for emergency use.
Information sharing critical
Genomic sequencing has been critical in identifying and responding to new variants, and increasing sequencing capacity across the world is a priority research area for WHO.
Better surveillance and laboratory capacity to monitor strains of concern needs to be accompanied by prompt sharing of virus and serum samples via globally agreed mechanisms so that critical research can be promptly initiated each time, the agency added.
Guterres warns against self-defeating 'vaccinationalism'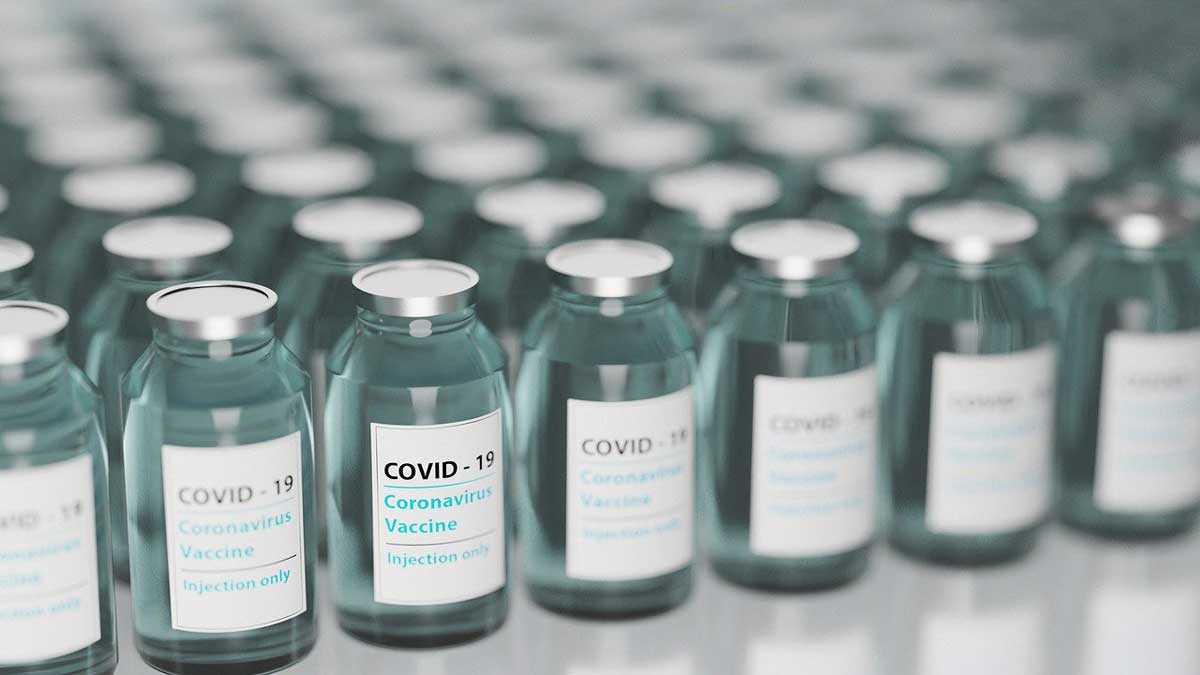 With more than two million lives now lost worlwide to COVID-19, the UN Secretary-General appealed on Friday for countries to work together and help each other to end the pandemic and save lives. In a video statement, Secretary-General António Guterres noted that the absence of a global coordinated effort has worsened the pandemic's deadly impact.
"Behind this staggering number are names and faces: the smile now only a memory, the seat forever empty at the dinner table, the room that echoes with the silence of a loved one", Mr. Guterres said.
Solidarity, to save more souls
"In the memory of those two million souls, the world must act with far greater solidarity," he added.
Since its discovery at the end of December 2019, COVID-19 has now spread to all corners of the world, with cases in 191 countries and regions. Deaths due to the disease reached the grim milestone of one million only in September.
In addition, the socio-economic impact of the pandemic has been massive, with countless jobs and livelihoods lost globally, and millions pushed into poverty and hunger.
A 'vaccine vacuum'
Mr. Guterres went on to note that though safe and effective COVID-19 vaccines are being rolled out, disparity continue between nations.
"Vaccines are reaching high income countries quickly, while the world's poorest have none at all," he said, adding that "some countries are pursuing side deals, even procuring beyond need."
The UN chief went on to note that while governments have a responsibility to protect their populations, "'vaccinationalism' is self-defeating and will delay a global recovery."
"COVID-19 cannot be beaten one country at a time," he stressed. Mr. Guterres called on countries to commit now to sharing any excess doses of vaccines, to help urgently vaccinate health workers around the world and prevent health systems from collapsing.
He also reiterated the need to ensure full funding for the Access to COVID-19 Tools Accelerator (ACT Accelerator) and its COVAX facility, to make vaccines available and affordable to all.
Proven steps
At the same time, people must remember and practice "simple and proven" steps to keep each other safe: wearing masks, physically distancing, avoiding crowds, and hand hygiene.
"Our world can only get ahead of this virus one way – together. Global solidarity will save lives, protect people and help defeat this vicious virus", added Mr. Guterres.
Health experts arrive in Wuhan to investigate COVID-19 origins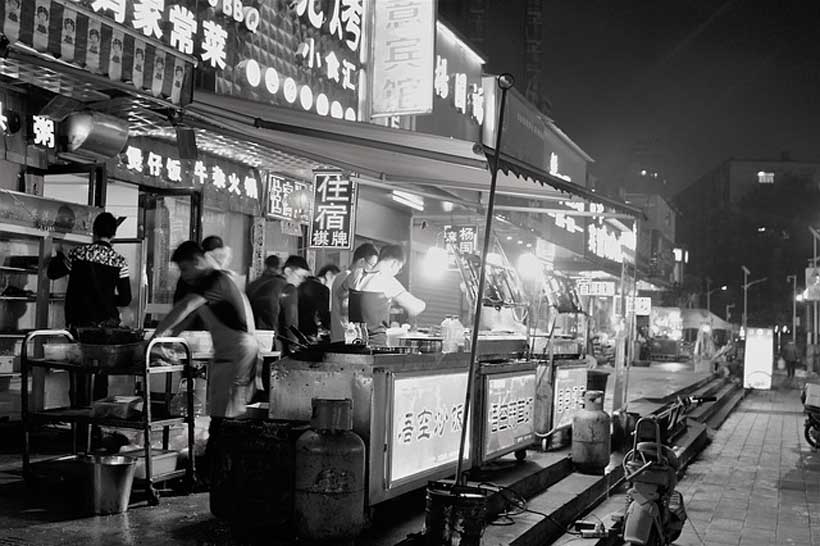 Members of an international team studying the origins of the virus that causes COVID-19 arrived in Wuhan, China, on Thursday, the head of the World Health Organization (WHO) announced during an expert meeting on the disease.
Tedros Adhanom Ghebreyesus, the WHO Director-General, was addressing the latest session of the Emergency Committee on COVID-19 established under the International Health Regulations (IHR), a treaty that guides global response to public health risks.
The new coronavirus that sparked the pandemic first emerged in Wuhan in December 2019. Tedros reported that most of the 15 members of the delayed mission are now in the city, although two people are still in Singapore awaiting COVID-19 test results.
"All members of the team had multiple negative PCR and antibody tests in their homes countries prior to traveling", he said.
"The team members who have arrived in Wuhan will be in quarantine for the next two weeks, and will begin working remotely with counterparts in China. They will then continue their work on the ground for a further two weeks."
Focus now on vaccine equity, travel prospects
Thursday marked the sixth meeting of the IHR Emergency Committee on COVID-19.
Members first convened a year ago, when there were less than 560 cases of the new disease. Today, more than 90 million cases have been reported globally, and the death toll has almost reached two million.
Tedros said although the rollout of COVID-19 vaccines represents "hope of light at the end of the tunnel", focus is now on ensuring all countries can access them on an equitable basis.
He also highlighted two urgent issues for the committee's attention: the recent emergence of multiple new variants of the virus, and the potential use of vaccination and testing certificates for international travel.
"One theme ties both issues together: solidarity", said Tedros. "We cannot afford to prioritize or punish certain groups or countries. We are all in this together, and we must all come out of it together."
Challenges in Africa
Meanwhile, the UN agency has warned of the need to avert a "runaway surge" of infections in Africa, as cases there top three million and new variants of the virus emerge on the continent.
COVID-19 cases have risen steadily since mid-September, with a steeper rise from late November, and could increase in the wake of the Christmas and New Year holidays due to travel and festive gatherings.
Dr. Matshidiso Moeti, WHO Regional Director for Africa, said although virus mutations are not surprising, preliminary analysis reveals that a new variant circulating widely in South Africa, known as 501Y.V2, is more transmissible.
"Even if the new variant is not more virulent, a virus that can spread more easily will put further strain on hospitals and health workers who are in many cases already overstretched", she said.
"This is a stark reminder that the virus is relentless, that it still presents a manifest threat, and that our war is far from won."
WHO is supporting African countries with reinforcing genome sequencing efforts, key to finding and understanding new COVID-19 variants.
So far, 501Y.V2 has been identified in Botswana, the Gambia and Zambia, while Nigeria is further investigating another variant found in samples collected in August and November. The virus variant circulating in the United Kingdom has not been reported on the continent.
UN agencies and partners establish global Ebola vaccine stockpile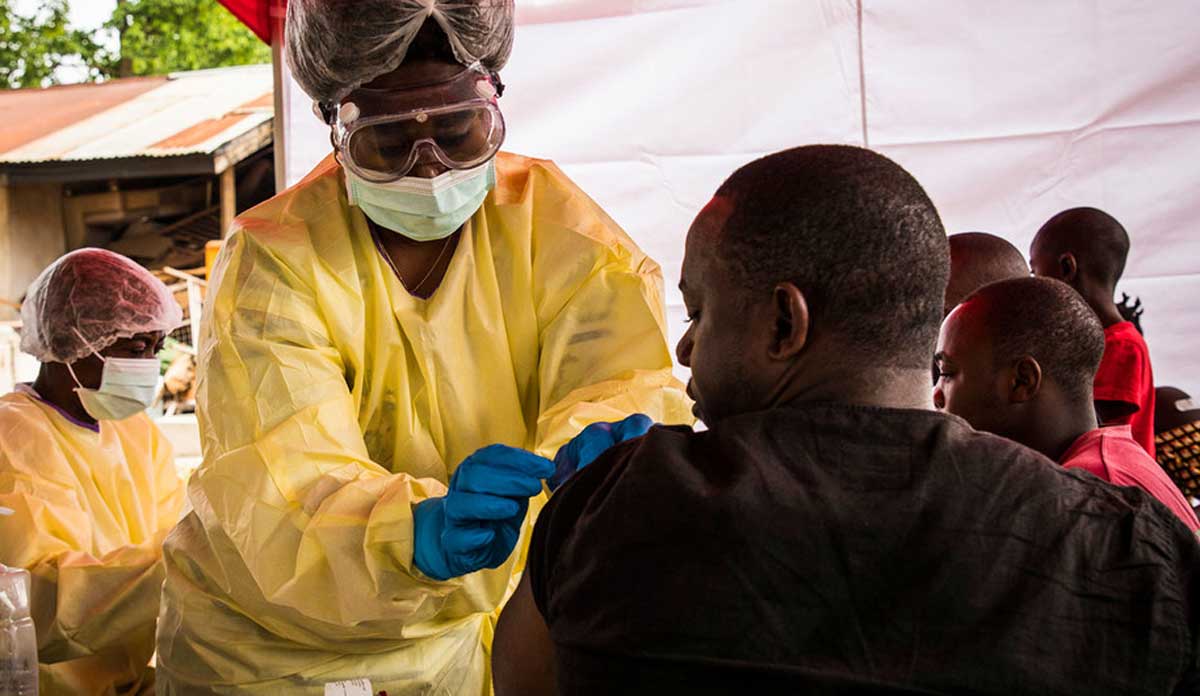 In a major milestone in the fight against deadly diseases, United Nations agencies and humanitarian partners announced on Tuesday, the establishment of a global Ebola vaccine stockpile, to help control future epidemics by ensuring timely access to vaccines for populations at risk, during outbreaks.
Ebola virus disease is a severe and often fatal illness, with fatality rates varying from 25 per cent to 90 per cent. Thousands of people have lost their lives to the disease, since the virus was first discovered in 1976.
Tedros Adhanom Ghebreyesus, Director-General of the UN World Health Organization (WHO), underscored the importance of the vaccines to save lives from deadly viruses.
"Ebola vaccines have made one of the most feared diseases on earth preventable. This new stockpile is an excellent example of solidarity, science and cooperation between international organizations and the private sector to save lives."
The International Coordinating Group on Vaccine Provision (ICG), which includes WHO, UN Children's Fund (UNICEF), the International Federation of Red Cross and Red Crescent Societies (IFRC), and Médecins Sans Frontières (MSF), led efforts to establish the stockpile, with financial support from Gavi, the Vaccine Alliance.
The stockpile is stored in Switzerland, and vaccines are ready to be shipped to countries for emergency response.
Preparedness is key
Henrietta Fore, Executive Director of UNICEF, said that when it comes to combatting disease outbreaks, "preparedness is key."
"This Ebola vaccine stockpile is a remarkable achievement – one that will allow us to deliver vaccines to those who need them the most as quickly as possible," she added.
UNICEF, on behalf of ICG will manage the stockpile, and as with stockpiles of cholera, meningitis and yellow fever vaccines, will be the decision-making body for its allocation and release.
As Ebola outbreaks are relatively rare and unpredictable, there is no natural market for the vaccine, and doses are only secured through the establishment of stockpiles and are available in limited quantities.
According to the UN agencies, an initial 6,890 doses are available for outbreak response and quantities will be added over the coming months to take the emergency stockpile to 500,000 doses, the amount recommended by health experts.
Important and positive milestone
Partners MSF and IFRC, which have worked tirelessly to stop Ebola outbreaks, also hailed the stockpile establishment.
IFRC Secretary General, Jagan Chapagain recalled the devastating impact of Ebola on communities in West and Central Africa, adding "through each outbreak, our volunteers have risked their lives to save lives. With this stockpile, it is my hope that the impact of this terrible disease will be dramatically reduced."
Natalie Roberts, Programme Manager at MSF Foundation, said that the Ebola vaccine stockpile "can increase transparency in the management of existing global stocks and the timely deployment of the vaccine where it's most needed."
Ebola vaccine
According to the UN agencies, the injectable single-dose Ebola vaccine (rVSV∆G-ZEBOV-GP, live) is manufactured by Merck, Sharp & Dohme (MSD) Corp. and developed with financial support from the US Government. The European Medicines Agency licensed the Ebola vaccine in November 2019, and the vaccine is now prequalified by WHO, and licensed by the US Food and Drug Administration (FDA) as well as in eight African countries.
Before achieving licensure, the vaccine was administered to more than 350,000 people in Guinea and in the 2018-2020 Ebola outbreaks in the Democratic Republic of the Congo (DRC) under a protocol for "compassionate use".
The vaccine, which is recommended by the Strategic Advisory Group of Experts (SAGE) on Immunization for use in Ebola outbreaks as part of a broader set of Ebola outbreak response tools, protects against the Zaire ebolavirus species which is most commonly known to cause outbreaks.