Pakistan Maritime: Shipping Policy of 2020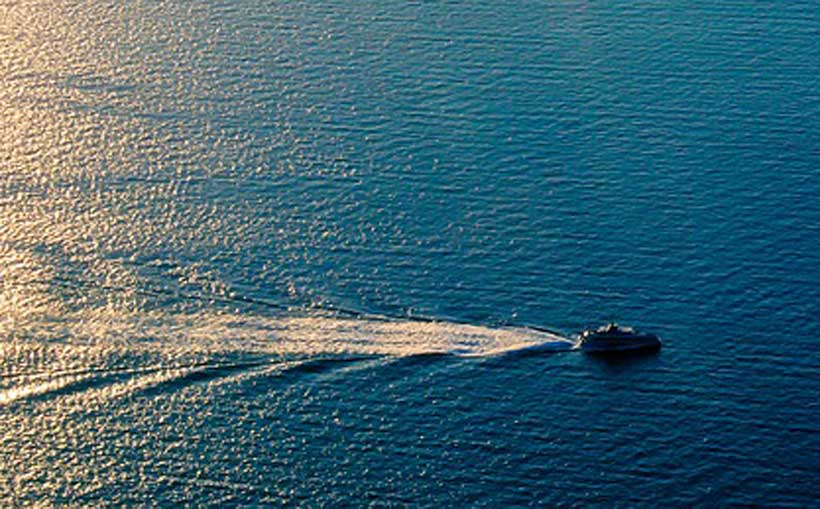 The 'Blue Economy' is a rising idea which energizes better stewardship of our sea or 'blue' assets. The blue economy goes beyond viewing the ocean economy solely as a mechanism for economic growth. In the 'business-as-usual' model, enormous scope industrial countries have seen the improvement of their sea economies through the exploitation of oceanic and marine assets – for instance through delivery, business fishing, and the oil, gas, minerals and mining ventures – regularly without a view with the impacts their exercises have on the future wellbeing or efficiency of those equivalent assets. In Pakistan, the Ministry of Maritime Affairs is leading the concept of Blue Economy. The Blue Economy division presents numerous venture openings in the Maritime Sector. Pakistan National Shipping Corporation (PNSC) is a National flag carrier. It appeared by a merger of National Shipping Corporation (NSC) and Pakistan Shipping Corporation in 1979. The mission of PNSC is to give dependable and proficient delivery administrations to abroad and Pakistan's seaborne exchange, keeping up relationship of uprightness and trust with clients, accomplices, workers, shielding interests of partners and contributing towards advancement of national economy, society and the earth. One of the most important sector in Maritime Sector is Shipping industry.
In 2019, the administration unveiled the new shipping policy, supplanting the two decades old structure, and declared a scored for impetuses for the extension and advancement of maritime. The administration had declared another expense motivating force strategy for Pakistan-based shipping organizations to diminish reliance on foreign vessels. Expansion of more Pakistan-enlisted ships with contribution of private segment would help decrease cargo cost by around $5 billion paid to the foreign delivery organizations. This activity would produce greater business open doors for sailors in the nation. The Minister said hydrocarbon cargoes imported by government associations and state-controlled undertakings, including petroleum, high sulphur furnace oil, low sulphur furnace oil, high speed diesel, liquified petroleum gas, unrefined petroleum, and coal, would be imported on free-on-board premises through PNSC-claimed vessels. Ali Zaidi uncovered that new government-to-government Liquified Natural gas (LNG) import agreements would be haggled on free-on-board premises and shipments would be made through PNSC-possessed or PNSC-chartered vessels.
The Advisor of Minister of Maritime affairs Razzak Dawood declared Maritime as Strategic Industry, he also mentioned that the shipping industry remained neglected for many decades after nationalization which is absolutely correct but the government had to face the criticism by many experts of the related field. As they believe that the government never shared and asserted any substantial focuses for Maritime Industry, as referenced commonly previously, many experts believe that the government never shared any proper pathway or any substantial plan for the progress. Government do announce that ships will register with the announced incentives till 2030, but how many ships MoMA is expecting to register? There are no tangible numbers for Maritime time Industry. The biggest drawback or criticism government faced was on Shipping policy 2019 that they did not mention shares of National Shipping from CPEC, which was quite shocking. Also, there was not a single word about reviewing Shipping Act 2001 or updating it which is the backbone of Maritime Policy Making. The Global leading Maritime Professional Mudassar A. Iqbal openly criticized the policy in a way that MoMA is failed to prepare an effective 'Maritime Policy'.
Pakistan's geographic location is important to discuss here, with its 1000 km long coast, situated at the focal point of Indian Ocean, Pakistan is a significant littoral state. In any case, Pakistan has dismissed its duties towards this part for as long as decades. This obliviousness and disregard have conjugated this expected goldmine to only an unused spot. Its neighbors like India, Bangladesh and China have used their marine assets ideally and are proceeding to do as such. As per 2019, Pakistan's sea income projection remains at 183 million dollars which is far not as much as that of Bangladesh and India who remain at 5.6 and 6 Billion $ individually.
Imran Khan government is working progressively towards Maritime Affairs, On August 07, 2020 Federal Minister for Maritime Affairs Ali Zaidi announced new Shipping policy, under which the vessel enlisted in Pakistan will be excluded from custom obligation, annual expense and deals charge till 2030. According to new policy Pakistani flag carrier vessel will likewise have first berthing directly at the port. In new Shipping Policy many new incentives have been provided to private shipping companies because of new incentives government believe that three to four shipping companies will soon purchase vessels in the nation, including that the new shipping strategy will likewise facilitate fishermen. Ali Zaidi stated. "Another relief for all the private sector is the reduction in the Gross Tonnage Tax (GRT), given that shipping companies agree to accept freight charges in Pak Rupees and not in the greenback. This incentive has been approved in the finance bill of 2020-21."
Under the new marine arrangement, the state bank has permitted the Long Term Finance Facility (LTFF) for the boats and vessels, which was prior accessible to exporters. "This will assist speculators with purchasing every single drifting vessel including towing boats, dredgers, load vessels and even the fishing boats to acquire the drawn out obtaining at three percent from the banks." The MoMA has higher expectation that new policy will help Pakistan to upgrade Marine industry.
To overcome Marine Hurdles here are the few recommendations. Awareness between decision makers and among local people. The nonattendance of institutional changes at administrative and provisional level shall be overcome. Technology and equipment's should be modernized for investigation in marine life. Marine related exploration and preparing is required to be re-evaluated. Exporters lean more towards nearby market as opposed to one abroad on account of the red tape. This will be overwhelmed by reinforcing arrangements regarding sea. Lack of normalized rehearses, as per an investigation distributed by the German Institute for Standardization, 84% of the worldwide organizations' severe normalized method, in any case, lamentably Pakistan is not one of them. Pakistan wins $1bn from IT part while India produces $12bn yearly. If we need oceanic segment to arrive at its latent capacity, we must follow these normalized pathways. The infringement of ocean rules and Illegal, Unreported and Unregulated (IUU) fishing will be taken under scrutiny and deep sea policies shall be commenced. The question remain will this Shipping policy 2020 prove to be effective?
Friend-shoring: India's rising attractiveness for an emerging partnership
There are numerous forces currently affecting investment flows in the global climate for foreign investment. Investor concern has been caused by the many geopolitical issues, which had repercussions even as countries were recovering from the pandemic. Businesses are being forced to re-evaluate the global business environment and potential fault lines as a result of these disruptions. India has constantly improved the business environment (EoDB). It may now advance by utilising the advantages to strengthen its place in the global economy and fulfil the ambitions of its sizable, primarily young population. The country's business and investment climate has significantly improved as a result of the fast and steady pace at which reforms have been implemented.
Apart from the fact that India is one of the largest economies in the world with the quickest rate of growth, the government's emphasis on infrastructure and manufacturing, strong consumption patterns, digitization, and a burgeoning services sector all contribute to this optimism. The persistent efforts of the Indian government to lower regulatory hurdles are also fuelling MNCs' favourable opinion of India. However, India's expanding domestic consumer base and digital economy are the greater draws. After the US and China, the estimated actual growth in consumption is the third-highest. Given that all of these markets are sizable but relatively saturated and growing at a slower rate, India presents a particularly good opportunity for MNCs seeking growth opportunities in the ensuing ten years.This has acquired more traction in the US context as it has become clear that the nation cannot overcome all production issues on its own and that cooperation with friendly or ally nations is essential for all-around development. The term "friend-shoring," a hybrid of the terms "onshoring" and "near shoring," refers to forming business alliances with people who have similar principles and interests.
In a world driven extensively by globalisation, it is inevitable to not just make ally's or create partnerships that are not only strategic and synergistic, but also facilitate a purpose driven iterative connection between two nations. A strategy used by the US to persuade companies to relocate their sourcing and manufacturing operations to friendly shores—often back to the same shores in the case of the US—is known as friend-shoring or ally-shoring. And the goal is to protect their supply networks against countries with less compatible policies, like China. But is it the best course of action? Global supply chains have changed production by enabling businesses to produce things wherever it is most affordable, thanks to decreased tariffs, lower transportation, and communication costs. This typically means that low-end production shifts to emerging markets and developing countries, while high-value-added inputs (such as research and development, design, advertising, and finance) are provided from established economies.
A commitment to cooperate with nations that "have a strong adherence to a set of norms and values about how to function in the global economy and about how to govern the global economic system" was described as "friend-shoring" in Secretary Yellen's statements of April 13, 2022. But is it the best course of action? Any type of protectionism will worsen the already shaky global supply chain after the years-long Covid-19 shutdown has had an impact on the world economy. Despite its political unrest, China has been devoting its resources to manufacturing since the 1990s, and many businesses have already established manufacturing operations there since their suppliers are all nearby.
Even though Vietnam, India, and Thailand are also known for their low-cost manufacturing, moving the manufacturing sites could be expensive and risky for businesses because they would need to reorganise their entire supply chain for all materials required. In addition, other Asian countries might not have the full infrastructure needed to support manufacturing in some sectors. The world of today is at its best because of international cooperation. Each country's disadvantage is made up for by having it use its greatest asset to boost global economic growth. Although there are many differences and even disagreements between nations and we are still far from full globalisation, offshoring does not seem like a good answer for a better future for the global supply.
USA is believed to pursue the "friend-shoring" strategy of deepening economic integration with dependable trading partners like India to diversify away from nations that pose geopolitical and security risks to supply chains. This is in response to an "extremely challenging" global economic outlook and geopolitical instability. She claimed that some economies' debt loads were becoming unmanageable due to the Russia-Ukraine war-related spike in food and energy costs, and that steps to reduce these debt loads would need to be explored. Countries that already have well-established production and business service networks are those that are seen as friendly partners in the US context. India is attempting to draw MNCs that are moving their subsidiary supply chain networks and activities in this wave of supply chain restructuring and diversification of their specialised ecosystems.
Pakistan's elite and the current economic crisis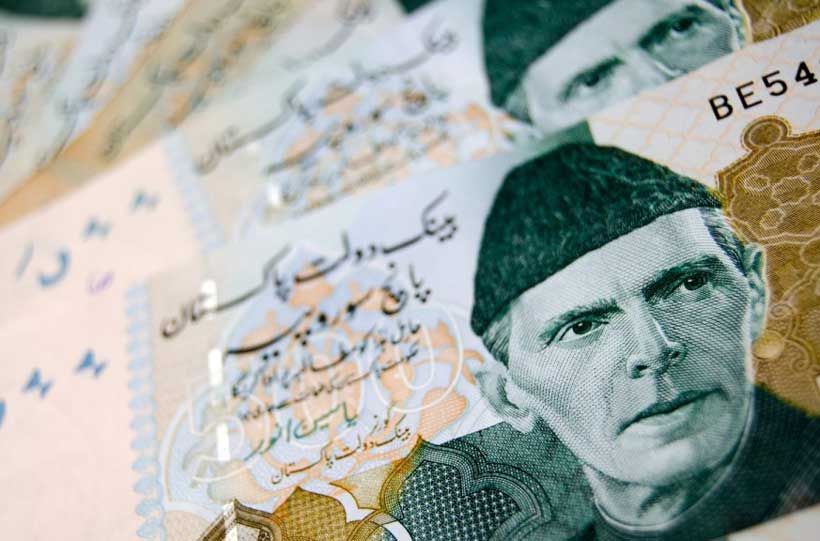 Former Pakistan Finance Minister Miftah Ismail in a media interview made some very interesting points. While Ismail lashed out at his successor and current Finance Minister Ishaq Dar saying that the latter's Anti International Monetary Fund (IMF) approach was one of the key reasons behind the current economic crisis in Pakistan. He also underscored some other points.
First, he said that if countries like Bangladesh and India have left Pakistan behind, there are some serious deficiencies in Pakistan's governance model.
Second, Ismail stated that different forms of government – democracy, parliamentary democracy, dictatorship – have been tried out, but the country is invariably ruled by a small elite, and this is amongst the key reasons for the numerous challenges the country is facing today.
In recent years, has been increasing criticism of Pakistan's foreign policy and its excessive economic dependence upon other countries for its economic survival. While earlier strategic commentators and analysts questioned the skewed nature of Pakistan's ties with the US, in recent years several strategic commentators have begun to question the excessive dependence upon Islamabad and the terms and conditions of China Pakistan Economic Corridor (CPEC), and the lack of transparency of the project.
If one were to look at the current economic crisis which has engulfed Pakistan, there have been a series of opinion pieces critical of domestic policies, the country's dependence upon external sources for aid not just the US, but also Gulf Countries and China and how the IMF rescue program would impact certain sections of the population more than others.
Maleeha Lodhi, a former Pakistani diplomat, and a prominent writer and commentator, in a hard hitting article titled Elite Politicsfor Dawn (December 5, 2022)argues:
'The availability of external resources as a result of Pakistan's foreign policy alignments during the Cold War and beyond created a habit of dependence on 'outside help'. This habit urged successive governments — representing rural and urban elites — to avoid economic reform, mobilise adequate revenue or tax its network of influential supporters'.
Touqir Hussain in an article An underwhelming foreign policy written for The News (November 23, 2022) highlights how Pakistan's dependency upon China could harm the bilateral relationship. Says Hussain:
'Because of the dependency syndrome, even the China connection has become ever more important for Pakistan, and not for all the right reasons. It is fomenting a popular view that with China at its back Pakistan does not need to care about other relationships, inciting anti-Americanism which has become in the public mind a badge of 'independent' foreign policy'.
S Akbar Zaidi in an article IMF as Saviour for the Dawn (January 26, 2023) makes an interesting point about how the unequal impact of the IMF program and how the elite would not just be able to deal with it but also benefit in the long run. Says Zaidi:
'A fistful of dollars coming in, prices being upwardly adjusted, an exchange rate which is supposedly 'market-driven', will offer false hope to our elite while it grumbles about the tough measures of the IMF'.
There has also been a suggestion to rethink Pakistan's approach towards India and focus more on geo-economics. Shahzad Chaudhry, a prominent strategic commentator, in an opinion piece published in Express Tribune praised India's foreign policy for managing to balance ties between the US and Russia, in the aftermath of the Ukraine crisis. While praising India for having been able to strike a balance he dubbed this as diplomatic coup. Chaudhry also said that Pakistan should rethink its foreign policy vis-à-vis India and focus on 'geo-economics'.
Pakistan PM, Shehbaz Sharif in an interview to Al Arabiya TV (a Dubai based channel) had himself stated that Pakistan could not afford another war with India and had also alluded to his willingness to resume talks (The Pakistan PMO however said that Pakistan would only resume talks with India if the latter reversed the decision to revoke Article 370 in Jammu and Kashmir).
In conclusion, while Pakistan clearly has its task cut out if it is able to realize the pitfalls of excessive dependence upon external countries will it be able to put its economy firmly back on track. It is also important for Pakistan to strengthen economic ties with neighbours in South Asia rather than looking at the outside world. For this it will require Pakistani leaders to think out of the box.
Guangdong special economic zones at China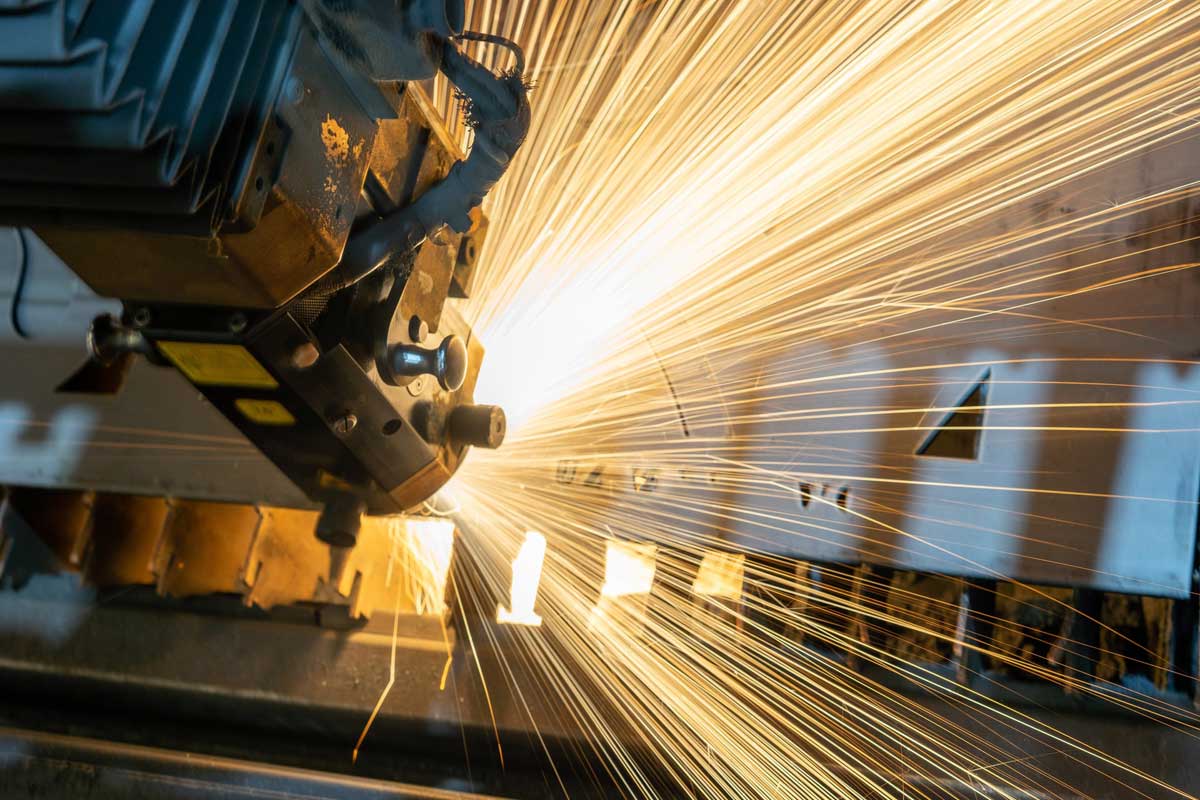 Guangdong Province in southern China is distinguished by the economic development. The sign been approached by "Made In Guangdong" is becoming so famous globally, besides the Guangdong industries and its unique culture.
Guangdong represents one of the most important provinces of China for a number of political, economic, social and natural reasons. Indications of the success of the openness experiment pursued by China since the late seventies of the last century are evident in it.
Guangdong special economic zones have made great achievements. As the province with the largest economic output in China, south China's Guangdong Province has achieved tremendous economic development in the past 40 years, thanks to the establishment of special economic zones.
According to my information, the Guangdong region has established the "Zhuhai Doumen" intelligent manufacturing economic development zone recently, after the Guangdong Provincial Government officially approved the establishment of the "Zhuhai Doumen intelligent manufacturing economic development zone", which will implement the existing provincial-level economic development zone policy. It is the third regional economic development zone in "Zhuhai" after "Foshan Industrial Park and Liangang Industrial Zone".
Guangdong Province is an economic powerhouse in southern China, and the province will promote high-quality development this year by fostering new engines of growth and strengthening cooperation and communication in the regions of (Guangdong-Hong Kong-Macao Greater Bay) to deepen reform and opening up.
Guangdong Province, a major part of China's foreign trade and industrial hub, accounts for about one-tenth of China's GDP and is the largest of all Chinese provinces.
Guangdong Province pays close attention to the progress of China's modernization and the overall picture of reform and opening-up and major national strategic planning. It firmly attaches importance to the reform and opening-up policy by strengthening cooperation between the province and the "Hong Kong and Macao" regions, aligning the development of Guangdong with the "Northern Metropolis" plan of Hong Kong and the economic diversification strategy of Macao, implementing the "Greater Bay Area Connection" project in a more in-depth way, and working with "Hong Kong and Macao" together to build a world-class bay area, injecting vigor and strong impetus into its modernization efforts".
It Is remarkable that most of the cities of Guangdong Province are crowded with visitors from all over the world, especially Arabs and Africans, who come to them for the purpose of trade and search for investment. The province is considered one of the regions characterized by the diversity of its industries, quality and attractive prices, as well as commercial activities in various fields.
It Is also distinguished by the beauty and sophistication of its buildings, which embody the aesthetics of modern Chinese architecture, as well as the spread of green spaces and vibrant squares throughout the day. It is also distinguished in terms of weather, with its atmosphere that resembles the tropical atmosphere with heavy rain, and the various cities of Guangdong Province are also characterized by easy access to it from different parts of the world throughout the day, as well as ease of movement between its various cities, thanks to the presence of an infrastructure that makes most of the cities of the province at the forefront of attractive cities for investment globally.
Due to the existence of the commercial ports, Guangdong has a long experience in terms of commercial exchanges regionally and globally.