Guterres: COVID-19 recovery offers 'chance to change course'
The process of recovery from the coronavirus pandemic offers the chance to change course, and put humanity on a path on which it is not in conflict with nature, the United Nations Secretary-General said on Monday, urging greater efforts by everyone to protect biodiversity and step up climate action.
Addressing world leaders at the One Planet Summit, Secretary-General António Guterres outlined the consequences of abusing Earth and its resources.
"We have been poisoning air, land and water – and filling oceans with plastics. Now, nature is striking back: temperatures are reaching record highs, biodiversity is collapsing, deserts are spreading, [and] fires, floods and hurricanes are more frequent and extreme," he said.
"We are extremely fragile", Mr. Guterres warned.
Combined with the devastating effects of COVID-19 and its socio-economic fallout, the UN chief reminded everyone that "as we rebuild, we cannot revert to the old normal."
"Pandemic recovery is our chance to change course. With smart policies and the right investments, we can chart a path that brings health to all, revives economies and builds resilience and rescues biodiversity", he highlighted.
'Everyone must do much more'
The Secretary-General noted that innovations and nature-based solutions are especially promising, and that preserving biodiversity also creates jobs. According to the World Economic Forum, emerging business opportunities across nature could create 191 million jobs by 2030, he added.
At the same time, with a financing gap of $711 billion per year until 2030 to meet global biodiversity targets, increased and sustained financing will be crucial to transition away from polluting sectors, Mr. Guterres said.
"The time has come to…align public and private financial flows with the Paris Agreement commitments and the Sustainable Development Goals (SDGs) and integrate the goal of carbon neutrality into all economic and fiscal decisions."
The UN chief also urged support for the most vulnerable, who are already suffering the effects of climate change, such as the least developed countries and small island developing States.
'The sign of hope'
"Everyone must do much more … We begin a new year under the sign of hope. Together, let us seize the opportunity to build a safer, fairer and more sustainable world," he added.
Organized by the French Government in partnership with the United Nations and the World Bank, the One Planet Summit brought together world leaders to commit action to protect and restore bio-diversity. Due to the coronavirus outbreak, the event was largely virtual.
Opening the Summit, French President Emmanuel Macron, declared that protecting and restoring biodiversity is "in our interest".
Alongside creating millions of jobs between now and 2030, the natural world offers many benefits, he said, adding that intact forests and ocean ecosystems can help meet climate targets by acting as carbon sinks.
'Nature offers solutions'
"Nature offers solutions for developing sustainable agriculture, for economic and financial services, helping us to preserve our heritages and cultures", said the French President.
Mr. Macron outlined four key priorities for action: protecting terrestrial and maritime ecosystems, to allow nature to regenerate; promoting agro ecology to safeguard environment, strengthen food-security and reduce inequalities; mobilizing public and private financing, which would support both climate action and protect biodiversity; and reducing deforestation, especially tropical forests, to protect species and human health.
African greening initiative receives $14 billion
Also on Monday, the Great Green Wall for the Sahel and Sahara, an initiative to combat desertification in the vast region, received a pledge of more than $14.2 billion in new funding over the next 10 years, to restore degrading land, protect biodiversity and strengthen resilience.
According to the UN Convention on Combating Desertification Secretariat (UNCCD), overall, about $33 billion needed by the initiative to achieve its ambitious targets to restore 100 million hectares of degraded land, the soil capture of around 250 million tons of atmospheric carbon, and creation of some 10 million green jobs for communities, by 2030.
Mohamed Cheikh El-Ghazouani, President of Mauritania and the Chair of Conference of Heads of State and Government of the Pan African Agency for the Green Great Wall, welcomed the announcement.
"The mobilization of this additional funding through an innovative approach will certainly contribute to the achievement of the Great Green Wall goals", he said.
Since its inception in 2007, the country-led Great Green Wall programme has planted billions of trees and supported tens of thousands of local households. Its path snakes along the southern margin of Africa's Sahara Desert running from the Atlantic coast to the Red Sea.
Georgia's Blue Economy Can Be a Vehicle for Accelerating Climate Change Adaptation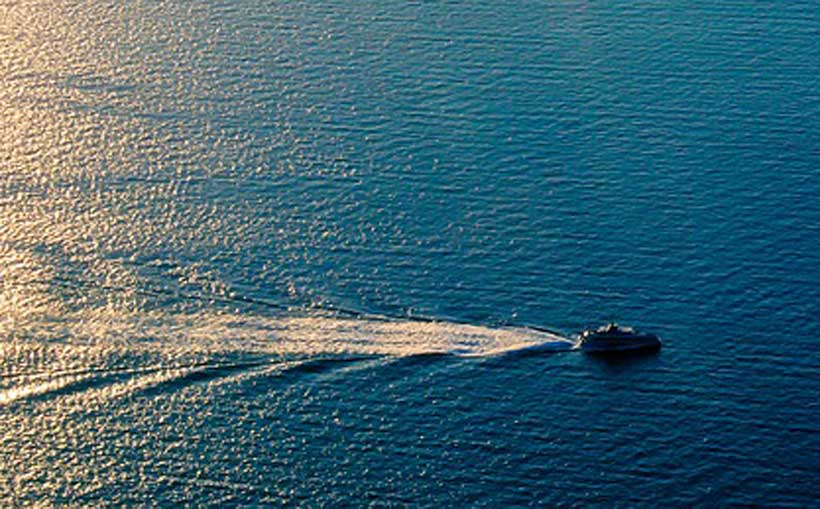 Greening the Coast and Blueing the Sea for a Resilient Georgia – a virtual event on climate change and marine pollution – was held today with the cooperation of the World Bank, the Organization of the Black Sea Economic Cooperation (BSEC) andthe Government of Georgia.
The event was focused on the findings and recommendations of two recent World Bank reports: Impacts of Climate Change on Georgia's Coastal Zone: Vulnerability Assessment and Adaptation Options and The Cost of Coastal Zone Degradation in Georgia: A Tool for the Coastal Zone Adaptation and the Nationally Determined Contributions.
The reports identify key climate risks and vulnerabilities and the costs of environmental degradation of the coastal zone due to pollution, flooding, coastal erosion, and agricultural soil and forest degradation. Climate adaptation through resilient use of water resources and bringing back tourism to coastal areas after the COVID-19 pandemic are among the recommended priority coastal adaptation interventions.
"Georgia is committed to making its coastal and marine spaces and tourism more resilient, and our Black Sea less polluted," said Nino Tandilashvili, Deputy Minister of Environmental Protection and Agriculture of Georgia.
With the World Bank's global knowledge and support, Georgia is well positioned to enter a new frontier with its climate pledges under the 2015 Paris Agreement. In addition to climate adaptation measures in its coastal zone, transition to a more sustainable Blue Economy can become a public policy goal that can support Georgia's EU integration agenda and its national development objectives, while preventing environmental degradation and ecological imbalances in the use of coastal and marine resources.
"While the reports seek to raise the level of urgency needed to reduce the impact of climate change on the coastal zone and the escalating cost of inaction, it is not too late for action to ensure that the coastline of the Black Sea of Georgia adapts to climate change. Overall, the blue economy is vital for the social-economic development of Georgia and other countries across the region," said Sebastian Molineus, World Bank Regional Director for the South Caucasus.
Today's event also initiated consultations on Blueing the Black Sea, a World Bank and BSEC supported new regional initiative to tackle marine pollution and catalyze Blue Economy investments in the Black Sea region. Recognizing the critical importance that environmental rehabilitation of the Black Sea has for the entire region, the World Bank supports Georgia, as well as other countries of the region, in their collaboration for effective pollution prevention, reduction, and control in the Black Sea.
"Transboundary pollution challenges require regional solutions," noted Steven Schonberger, World Bank Sustainable Development Regional Director. "However, the regional goals have to translate into national investments that promote economic growth. Any country tackling pollution alone cannot guarantee a desirable quality of the sea water in a closed ecosystem such as the Black Sea. Considering this common ecosystem, collaboration at the regional level is essential."
The Blueing the Black Sea consultations contribute to strengthened national and regional dialogue to address marine pollution and provide Georgia with a valuable opportunity to integrate the Black Sea into the country's strategies for climate adaptation and mitigation.
Public-private partnerships could play key role in combatting deforestation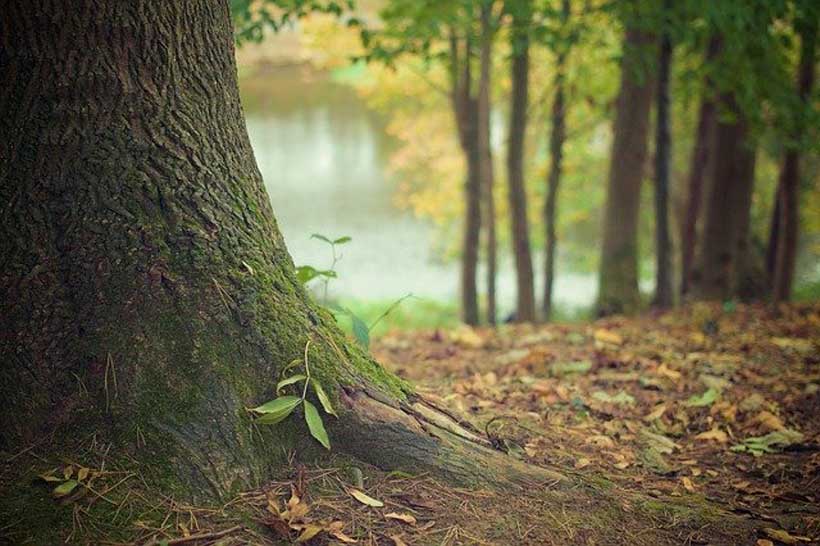 As environmental leaders and change makers meet virtually for the Fifth Session of the United Nations Environment Assembly (UNEA) in February 2021, the issue of deforestation has been central to their discussions.
"There can be no conversation on climate change without including forests and deforestation," said Gabriel Labbate, a forestry expert with the United Nations Programme on Reducing Emissions from Deforestation and Forest Degradation (UN-REDD). "It is fundamental in the fight against the environmental emergency that faces us."
Forests and woodlands are important stores of planet-warming carbon dioxide, soaking up 30 per cent of emissions from industry and fossil fuels. Their role in capturing and storing carbon is critical to mitigating the risks that climate change poses to the world's food systems.
But every year, the world loses 7 million hectares of forests, an area the size of Portugal. Globally, primary forest area has fallen by over 80 million hectares since 1990, found the hallmark State of the World's Forests report, produced by the United Nations Environment Programme (UNEP) and the Food and Agriculture Organisation (FAO). Today, forest fires, pests, diseases, invasive species, drought and extreme weather events put at least another 100 million hectares at risk.
At the UN Environment Assembly, experts discussed the Green Gigaton Challenge, an ambitious public-private partnership backed by the United Nations Environment Programme (UNEP). It aims to catalyse funds for initiatives to combat deforestation, with the target of reducing 1 gigaton (or 1 billion metric tonnes) of emissions by 2025.
The challenge channels public and private sector finance into efforts led by national and subnational governments to halt deforestation, while helping companies support their internal emissions reductions with the purchase of carbon credits. It advocates using nature-based solutions, such as replanting and restoring tropical forests, to reduce emissions. As well as cutting emissions, forests increase biodiversity and regulate water, offering a rounded environmental solution.
"Reducing emissions by 1 gigaton is the same as taking 80 per cent of all cars off the roads in the United States. It has a huge impact and the potential to deliver lasting environmental change. As countries look to rebuild their economies in the wake of COVID-19, 2021 can be the year we make a quantum shift in scale, funding and results," said Niklas Hagelberg, Coordinator of UNEP's climate change programme.
At the Green Gigaton Challenge event, participants – who included Ministers of the Environment from various countries – discussed how private sector funding can jump-start forest-based solutions to climate change. Key to this is getting large corporations to understand how reforesting can help them meet their emissions reduction targets in a cost-effective way.
"We see private sector commitment growing and this is crucial in reducing emissions," said Tim Christophersen, a UNEP ecosystems expert. "2021 provides a unique opportunity to make forests a real pillar of climate mitigation efforts. We will need to send clear and consistent policy signals to ensure this emerging market will be useful and can grow."
The Green Gigaton Challenge is measurable, and financing can be results-based, meaning funds are released as targets are met. This results in more resources allocated as it gives donors, both private and public, peace of mind that they are getting what they pay for.
Initiatives like this are a step towards reducing global warming. The past decade was the hottest in human history and experts say the planet is on pace for in excess of 3°C of warming, a figure that could have catastrophic consequences.
UNEP is at the forefront of efforts to meet the targets of the Paris Agreement, namely keeping the global temperature rise to well below 2°C, and preferably to 1.5°C, compared to pre-industrial levels.
To this end, UNEP has developed a Six-Sector Solution to cutting emissions. The solution provides a roadmap to how emissions can be reduced across sectors in order to meet the annual 29-32 gigaton reduction needed to limit temperature rise. The six sectors identified are agriculture and food; forests and land use; buildings and cities; transport; energy; and cities.
COVID-19 can act as a jump-start for environmental change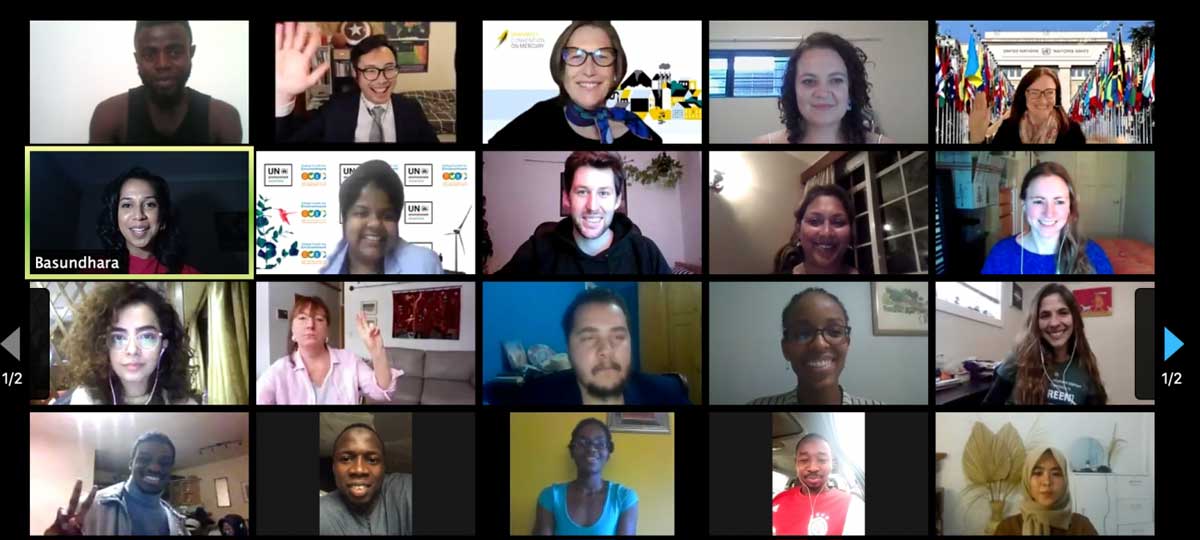 The COVID-19 pandemic is drawing young people around the world into the fight against climate change, as witnessed this week during the Youth Environment Assembly.
The gathering, which is being held virtually, as part of the UN Environment Assembly, is the planet's largest youth-led environmental event. It has zeroed in on climate change, which participants described as a dire threat to the planet.
This year's Youth Environment Assembly saw the release of UNEP's GEO-6 for Youth – a report targeted at 15-24-year-olds, written with the intention of translating high-level scientific messages into a language that is accessible and actionable. This age group makes up one-sixth of the world's population and is crucial in the fight against climate change.
"(COVID-19) can act as a jump-start for environmental change," said Rohan Bhargava, 27, a climate change expert and an author of the United Nations Environment Program's (UNEP) Global Environment Outlook 6 for Youth report (GEO-6 for Youth). "We can't ignore the challenges anymore."
The last decade was the hottest in recorded history, the latest sign, say experts, that human-produced carbon dioxide emissions are quickly pushing the Earth's climate to the breaking point.
But the global fight against COVID-19, and the trillions of dollars being devoted to pandemic recovery, is creating hope that the world can finally make progress on climate change.
"COVID-19 has shown how quickly we can implement change when we need to," said Maria Jesus Iraola, 27, an environmental expert, researcher and also a coordinating lead author of the GEO-6 for Youth report. "We need to bring this same urgency to the environment."
That message appears to be sinking in. The People's Climate Vote, a United Nations Development Programme survey, showed that two-thirds of those polled thought the world now faced a "global emergency." The poll is the largest environmental survey ever and involved 1.2 million people, many of them youth, across 50 countries.
Young activists, assemble
This year's Youth Environment Assembly provided a barometer of what young people think about climate change and the message is undeniably clear: "We need to build back better, we need to be more innovative and we need to move quickly," said Iraola.
"Meaningful youth engagement has to be mainstreamed across environmental governance," said Christianne Zakour, a representative from UNEP's Major Group for Children and Youth (MGCY), "Children and youth are not just your social media retweets or ornaments to tick the box – it is a generation that needs to be empowered."
GEO-6 for Youth was due to be released in March 2020 but was delayed due to the pandemic. Much of what was written has since been reinforced by COVID-19, said Iraola.
"We suggested working from home before COVID-19 as a way to cut emissions," she said. "We didn't change the core messages of the report, COVID-19 just highlighted and reinforced them. They are more relevant and relatable now."
The authors of GEO-6 for Youth hope some of the lessons learnt during COVID-19 can be transplanted into the fight against climate change.
"COVID-19 has shown how quickly we can implement change when we need to, we need to bring this same urgency to the environment," Iraola said.
"The future is now. We, as youth, face these environmental problems daily," said Bhargava.
"The talk used to be hypothetical, but now we can't ignore the challenges, it's no longer hypothetical but very real."
Below are some insights from young people who participated in the event:
"As protectors of Planet Earth, we the youth call for safe spaces and enabling platforms where we can continue to play meaningful roles as advocates in shaping the future we want." – John Aggrey, Ghana.
"Youth are playing a catalytic role at local to global level, driving for climate action. We call for youth-friendly and inclusive policies which better capture and nurture our roles as positive agents of change. We should be better recognized, promoted and supported." – Kudzanai Chimhanda, Zimbabwe.
"In regard to environmental stewardship, youth community organisers have done great work over the last several years. Youth are not just the leaders of tomorrow, but they are also the leaders of today." Rohan Arora, United States.