Close 'disgraceful' Guantánamo camp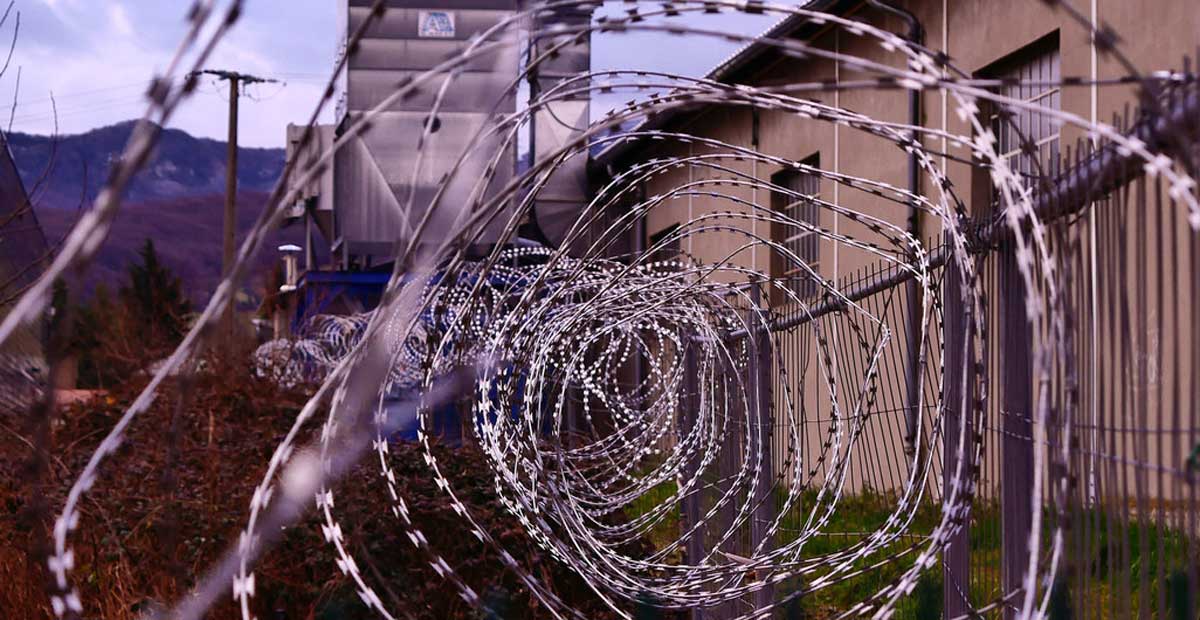 Exactly 19 years after the Guantánamo Bay detention centre first opened, UN independent human rights experts on Monday urged the incoming United States administration of Joe Biden, to close the notorious military prison as soon as possible.
Citing the rapidly deteriorating health of detainees who remain, along with the mental and physical harm inflicted on them in cruel and inhuman conditions, eight right experts warned that the aging inmates are at increasing risk.
"Guantánamo is a place of arbitrariness and abuse, a site where torture and ill-treatment was rampant and remains institutionalized, where the rule of law is effectively suspended, and where justice is denied", the experts said on the 19th anniversary of its establishment, on 11 January 2002.
Moreover, they pointed out that the COVID-19 pandemic is further exacerbating health vulnerabilities for the increasingly elderly prison population.
"The very existence of this facility is a disgrace for the United States and the international community as a whole", the UN experts said. "Guantánamo should have been closed a long time ago".
Living in 'legal limbo'
In 2003, the facility held 700 prisoners. Nineteen years later, 40 detainees remain with only nine having been charged with, or convicted, of crimes.
UN experts have consistently demanded the dismissal of the Military Commissions and the closing of the detention facility at Guantánamo Bay, saying they are incompatible with the US' obligations under international law.
"We must not forget these detainees, who have been subjected to torture or victims of comparable trauma, and still languish in Guantánamo, in a virtual legal limbo, outside the reach of the constitutional judicial system of the United States", they said.
"The prolonged and indefinite detention of individuals, who have not been convicted of any crime by a competent and independent judicial authority operating under due process of law, is arbitrary and constitutes a form of cruel, inhuman and degrading treatment or even torture".
Even those cleared remain imprisoned
Military Commissions are still undergoing pre-trial proceedings on motions to suppress evidence resulting from torture, according to the experts.
And as fresh trials are not expected to commence anytime soon, proceedings are likely to last several years, leaving the defendants incarcerated indefinitely.
While six of the inmates had long been cleared for transfer and one more recently for release, all remain behind bars. "The Military Commissions violate the requirements of impartiality, independence and non-discrimination and should never have been used in the manner in which they were deployed at Guantánamo", said the independent experts.
"These individuals should receive a fair and public hearing by competent, independent and impartial civilian court previously established by law", they added.
Uphold legal responsibilities
The experts said the US must uphold its international legal obligations, conduct prompt and impartial investigations of alleged human rights violations and provide redress and rehabilitation to those who have endured prolonged arbitrary detention or any form of torture or ill-treatment.
"With a new administration coming into office in the United States and as we approach the 20th anniversary of 9/11, Guantánamo must finally be closed forever", they spelled out.
The Special Rapporteurs appealed to the US authorities to "prosecute, in full compliance with human rights law, the individuals held at Guantánamo Bay or, alternatively, immediately release or repatriate them while respecting the principle of non-refoulement".
About the experts
Special Rapporteurs and independent experts are appointed by the Geneva-based UN Human Rights Council to examine and report back on a specific human rights theme or a country situation. Their positions are honorary and they are not paid for their work.
Click here for the names of experts.
Child labour 'robs children of their future', scourge must end
Although child labour has decreased significantly over the last decade, one-in-ten children are still caught up in harmful work, the UN's labour agency said on Friday, kicking off a year-long bid to eradicate the practice.
"There is no place for child labour in society", said Guy Ryder, Director-General of the International Labour Organization (ILO). "It robs children of their future and keeps families in poverty."
Breaking down the stats
While the number has dropped from 246 million in 2000 to 152 million in 2016, ILO noted uneven progress across regions.
It pointed to some 72 million children working in Africa, which account for almost half of the world's total. This is followed by Asia and the Pacific, home to 62 million child labourers.
ILO highlighted that 70 per cent of these children work in agriculture – mainly in subsistence and commercial farming and livestock herding – and almost half in occupations or situations considered hazardous to their health and lives.
The COVID factor
Meanwhile, the COVID-19 pandemic has considerably exacerbated the situation by rendering everyone more vulnerable to exploitation, compounding poverty within defenseless populations and jeopardizing hard-fought gains in the fight against child labour.
Furthermore, school closures have pushed millions more children into the labour market, so they can contribute to the family income.
"With COVID-19 threatening to reverse years of progress, we need to deliver on promises now more than ever", said the ILO chief.
A year of action
On a positive note, ILO said that joint and decisive action can reverse this trend.
In collaboration with the Alliance 8.7 global partnership, ILO launched the International Year for the Elimination of Child Labour to encourage legislative and practical actions to eradicate child labour worldwide.
Adopted by the General Assembly in 2019, the year aims to urge governments to work towards achieving Target 8.7  of the Sustainable Development Goals  (SDGs).
Target 8.7 calls for immediate measures to end forced labour, modern slavery and human trafficking while also eliminating the worst forms of child labour, including use of child soldiers, and by 2025 ending child labour in all its forms.
The 12-month campaign will also prepare the ground for the fifth Global Conference on Child Labour (VGC) in 2022, which will welcome additional commitments towards ending child labour in all its forms by 2025, and forced labour, human trafficking and modern slavery by 2030.
"This International Year is an opportunity for governments to step up and achieve Target 8.7 of the Sustainable Development Goals by taking concrete actions to eliminate child labour for good".
Pandemic curbs trend towards ever-increasing migration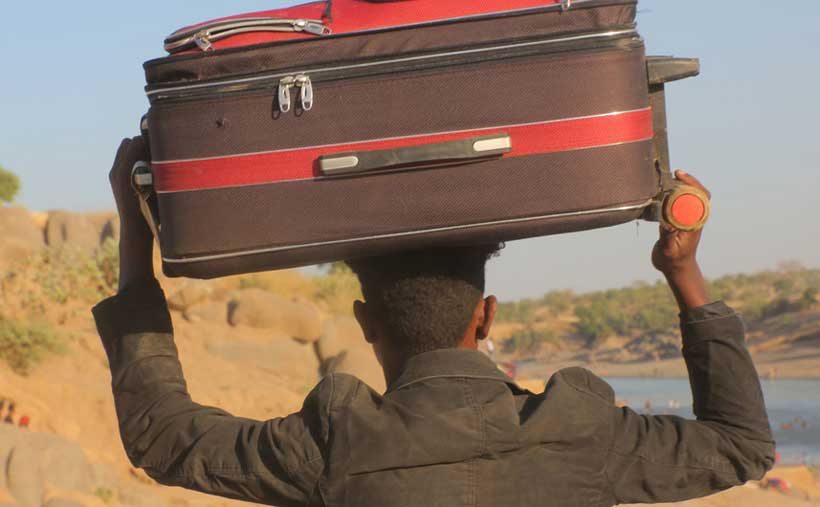 Travel restrictions and other curbs to movement put in place in the light of the COVID-19 pandemic, have put a significant dent in migration figures, but the overall trend shows 100 million more people living outside their countries of origin in 2020, compared to the year 2000, a new UN report revealed on Friday.
'Migration is part of today's world'
International Migration 2020 Highlights, published by the UN Department of Economic and Social Affairs (DESA), shows that the pandemic may have slowed migration flows by around two million people last year, cutting the annual growth expected since mid-2019 by around 27 per cent.
Since the year 2000, however, there has been a major increase in migration. That year some 173 million people lived outside of their countries of origin. Twenty years later, that figure had risen to 281 million.
In a statement, Liu Zhenmin, UN Under-Secretary-General for Economic and Social Affairs, said "The report affirms that migration is a part of today's globalized world and shows how the COVID-19 pandemic has impacted the livelihoods of millions of migrants and their families, and undermined progress in achieving the Sustainable Development Goals."
Less money sent home
The economic crisis that following in the wake of the pandemic has had a major impact on remittances, the money migrants send home to their countries of origin. The World Bank projects that remittances sent back to low- and middle-income countries may see a $78 billion dip, around 14 per cent of the total amount.
This will negatively affect the livelihoods of millions of migrants and their families, especially in those countries with a big diaspora. India, for example, has the largest diaspora in the world: 18 million people born in India live outside the country. Other nations with significant diasporas include Mexico, the Russian Federation (11 million each), China (10 million) and Syria (eight million).
US and Germany top destinations
Unsurprisingly, high income countries are the most coveted destinations for migrants. The US takes the top spot with 51 million migrants hosted in 2020.
Germany hosted the second largest number of migrants worldwide, at around 16 million, followed by Saudi Arabia (13 million), the Russian Federation (12 million) and the United Kingdom (nine million).
Many migrants do not travel far, however. Nearly half of them remain in the region from which they originated. For example, in Europe 70 per cent of migrants come from another European country. Similarly, some 63 per cent of migrants in sub-Saharan Africa come from a country in the same region.
Most refugees in lower income countries
Contrary to some perceptions, the vast majority of refugees, around 80 per cent, are hosted in low- and middle-income countries, and constitute some 12 per cent of all international migrants.
The number of refugees is rising faster than voluntary migration: the number of people forced to leave home due to conflict, crises, persecution, violence or human rights violations has doubled from 17 to 34 million since the beginning of the 21st Century.
In recognition of the need to better manage migration, the General Assembly has adopted several landmark agreements, including the 2030 Agenda for Sustainable Development, the New York Declaration for Refugees and Migrants and the Global Compact for Safe, Orderly and Regular Migration. DESA says that around 60 countries have begun to adopt measures to ensure safe, orderly and regular migration.
UN officials fear US terrorist designation will hasten famine in Yemen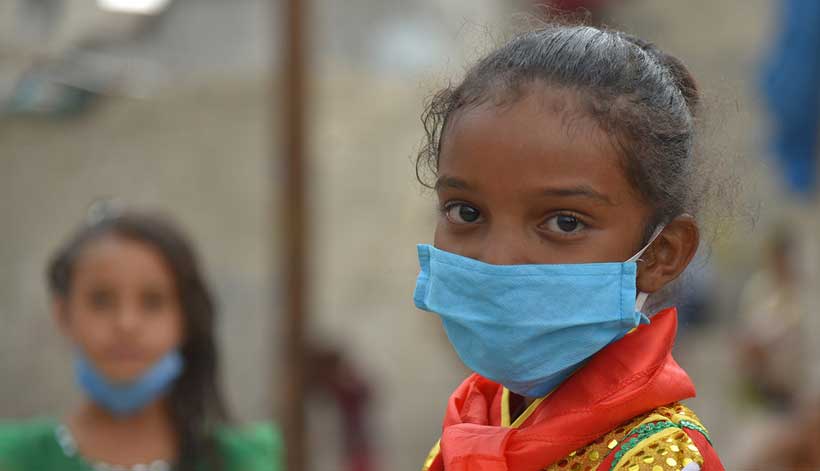 Senior UN officials have expressed concern over the potential impact of the decision by the United States to designate Yemen's Ansar Allah, more commonly known as the Houthi movement, a terrorist group, the Security Council heard on Thursday.
Briefing the online meeting, UN Special Envoy Martin Griffiths said Yemen was going through dark times following a deadly attack last month on its newly-formed Cabinet, and with millions facing potential famine, but emphasized that peace is still possible.
Mr. Griffiths condemned the 30 December attack at the airport in Aden, which targeted the Government officials who had just arrived from Saudi Arabia. Dozens of civilians, aid workers and a journalist were also killed.
"The attack cast a dark shadow over what should have been a moment of hope in the efforts to achieve peace in Yemen. The formation of the Cabinet and its return to Aden was a major milestone for the Riyadh Agreement and for the stability of state institutions, the economy, and the peace process", he said.
"The Government has launched an investigation into the Aden attack and has made its conclusions public earlier today that Ansar Allah was behind the attack."
'Chilling effect' on peace efforts
For more than five years, Yemen has been mired in conflict between the internationally-recognized Government, which is backed by a Saudi-led coalition, and Houthi rebels.
On Sunday, the United States announced it will designate the group a Foreign Terrorist Organization (FTO) under domestic law. Mr. Griffiths expressed serious concern over this prospect.
"We fear in my mission that there will be inevitably a chilling effect on my efforts to bring the parties together. We all hope to have absolute clarity on far-reaching exemptions to be able to carry out our duties", he said.
Yemen remains the world's worst humanitarian crisis. Some 16 million people will go hungry this year, and 50,000 are already essentially starving to death, amid a shortfall in aid. Preventing a massive famine is the most urgent priority, the UN Humanitarian Affairs chief and Emergency Coordinator told ambassadors.
Yemenis stockpiling food
Mark Lowcock called for the FTO designation to be reversed, which Mr. Griffiths also supported, outlining its potential impact on aid relief in a country that overwhelmingly relies on food imports.
He explained that humanitarian agencies provide food vouchers or cash to needy Yemenis so they can shop at markets.
"Aid agencies cannot, they simply cannot, replace the commercial import system," he stressed. "What this means is that what the commercial importers do is the single biggest determinant of life and death in Yemen."
Mr. Lowcock reported that Yemenis are already rushing to markets to stockpile food, while commercial traders fear the designation will affect their operations.
"Some suppliers, banks, insurers and shippers are ringing up their Yemeni partners and saying they now plan to walk away from Yemen altogether", he said. "They say the risks are too high. They fear being accidentally or otherwise caught up in US regulatory action which would put them out of business or into jail."
Although the US plans to introduce licences so that some aid and imports can continue, the relief chief said further details will not be available until 19 January, the day the designation takes force.
Reverse designation, or face catastrophe
The head of the World Food Programme (WFP), David Beasley, gave a blunt assessment of the prospects, putting aside his prepared remarks to speak "heart-to-heart".
"We are struggling now without the designation. With the designation, it's going to be catastrophic. It literally is going to be a death sentence to hundreds of thousands, if not millions, of innocent people in Yemen," he said.
Mr. Beasley, an American, also removed his "UN hat" for a moment, to speak about his engagement with Washington, which allocated $3.75 billion to WFP last year.
"I'm very grateful for that", he said. "But this designation, it needs to be re-assessed, it needs to be re-evaluated, and, quite frankly, it needs to be reversed."
Mr. Beasley added that Yemen is among several countries facing famine, and the COVID-19 pandemic has only exacerbated these crises.
The WFP chief called for Gulf States "to pick up the humanitarian financial tab for this problem in Yemen", and urged the Council and world leaders to apply pressure on the warring parties to end their fighting.
"I can assure you that Mark Lowcock and I will be before you pretty soon talking about other countries," he said. "And if we can't solve this one – this is man-made completely – shame on us."