We 21st century Americans pride ourselves in having short rather than long term memories. Our short term memories are conditioned shamelessly by the prosperity of mass consumer capitalism which inspires us to become and remain in deep debt due to planned obsolescence of necessary and desired consumer goods. Short term memory is functional in an America and world which devalues literacy and deep analysis of our societal and global environments peddled in and catered by sound bite social and conventional media.
We are blissful in our lack of communication skills about anything too deep which needs to be addressed.That is until something unsettling happens in our personal , societal, or/and global lives.And then we are shaken down to our emotional roots, confused, scared, a bit embarrassed not knowing what to say or how to say it because we have been encouraged not to have memories especially the not too pleasant long transparent ones.
As well, we 21st century Americans in our sacred and broadening secular places of where and what we worship like to boast as a citizenry that short term memories help us to forgive and to move on quickly rather than lingering too long in and with our unpleasant pasts as a nation we are anyways losing capacity to read about let alone care about. Really our problem as Americans is not whether or not our mass media stroked societal memories especially about the unpleasant stuff are short or long with or without self-induced or imposed spasms of societal amnesia.
The problem is what we Americans choose to remember is highly selective and thus is becoming dangerously problematic in a dramatically changing society and world. Indeed as the ultimate dismal illustration,what we Americans not only saw but experienced for the entire world to see on Wednesday January 6, 2021 in the desecration of our most sacred civil place as a nation, our Capital, by hateful mostly White insurrectionists and domestic terrorists was an unforgettable historical moment something more horrible than an attack on democracy.This is particularly so since the practice of authentic democracy in America has always been inhibited in our constitution anyways by the dehumanization of Non-White citizens, the exclusion of female citizens , White male citizen property ownership requirements,and the Electoral College fear of the popular vote in Presidential elections by the slave owning writers of our most sacred civil religious text–the Constitution of the United States of America.
Instead, the problem is,the January 6,2021 sorid disruption of what since the late 19th century has been a boring routine ceremonial certification of the election of the next President and Vice President of the United States of America , namely, the shameful storming of the Capital of the Free World where we arrogantly assumed such insurrection and coup attempts only occur in " less than us" so called third world countries, was a firm reminder of something in an ultra extreme.
Frankly,  we  Americans are encouraged not to know or if we know, not publicly discuss and to have lack of  capacity or  refuse to see what fearful prejudiced Whites in their berths of privileged racialized entitlement have done in the past.   And thus what they  can and will do to  use their racist hegemony to at will destroy all of us including themselves rather than share society with those they have historically denied access rationalizing them away as being inferior or not human beings at all.We have in other words been in this place before though not as high up the oligarchal food chain where in the past White nationalists preferred to destroy post-Civil War Reconstruction and other ex-African slave freedom efforts  enforced by the Klu Klux Klan and the threat and practice of the lynch rope.In post-1954 Brown decision America, they have defunded  if not totally  destroyed  public sector systems such as schools and put their kids in private schools of uneven academic quality than to allow them  to sit next to black and brown skinned kids.  They have intentionally mismanaged  and manipulated the intent of affirmative action to derail fair access, employment ,and promotion practices. They have shifted the investment  and venture capital of places of gainful employment and decent housing elsewhere domestically and abroad rather than creating access for those who are Black and Brown. Their response to desegregation mandates has been to destabilize indeed destroy innercity Black and Brown neighborhoods through dividing them with constructed highway systems and diluting Non-White local poltical capacity through changing the forms and rules of local governance. They have for private industrial  profit  created a massive Black and Brown male increasingly female mass incarcerated complex while denying  the ex-incarcerated their voting and other constitutional rights to disempower Black and Brown communities and assuring a poor quality of life assuring their frequent recidivism.
So we have been here well before this past Wednesday in less societal and global though still massively impoverishing and discriminatory ways.When White nationalists with the unprecedented public leadership and blessings of a sitting White nationalist President of the United States of America committed this cardinal secular sinful transgression and desecration of our Capital with the goal of doing harm to lawmakers in this most sacred place to every red blooded American alive and dead, it was the most ultimate grotesque naked display of White privilege. White privilege since our colonial roots has always been here though we are taught not to remember it and forbidden to publicly talk clearly about it crossing all the Ts and dotting all the Is let alone to push back against White privilege until it is defanged , disempowered, until it becomes a " has been a past relic "of a pathological form of thinking, being, and societal organization and governance. At best White Privilege has become viewed as an academic topic only seriously entertained by marginal radical and militant thought leaders not worth being taken seriously in mainstream elite media and public policy circles.
So, though understandable due to our learned general public lack of memory or excluded and repressed memories of the tainted history of White Privilege in the making and sustaining of our nation , there is no need for we Americans to be shocked or disoriented over what White insurrectionists and domestic terrorists tried to do on Wednesday in regards to barging into the Capital to hunt down lawmakers to kidnap if not kill them in the midst of more peaceful true believer Trump protesting disciples there to raise their manipulated voices about false election claims their folk hero intentionally cooked up.The social media and selfie posted images of the terror was nothing less of an event easily avoided if law enforcement and media had bothered to take seriously the White violence Trump whipped up on the campaign trail and while in office with so much effectiveness in his rallies and in his racist abusive language, excuses, and silences which egged on his loyal White nationalists we all well knew about including federal law enforcement officials who had every right to reinforce security they knew the mostly unarmed Capital Police were incapable of handling alone. So let us be honest and for real about this rather than pretend that somehow those in high federal places did not act because they were not asked.They could have asked, they could have warned, and they could have insisted in reinforcing the Capital Police in ways they probably did in preparation for the BLM movement this past American summer.
This point was made clear by an interview with a senior Black Capital Police Officer who claimed they were caught completely flat footed .It wasn't until a friend texted him an Instagram message by an insurrectionist about what they were planning to do that he got an inkling this was not going to be an ordinary protest.Higher management down played the coming " protest" and were nowhere to be seen or heard when the ruckus begun. In the midst of two hours of fighting the boisterous crowd not picked up the media , during which he was called a ni___ger at least 15 times as he watched his White colleagues take selfies with White protesters with management nowhere in sight. This was, as he pointed out in stark contrast to Capitol Police management preparation for the June BLM protest.
Many including President-Elect Joe Biden have been pointing about the discrepancies of law enforcement response to the BLM and Pro-Trump protests.It does not take a rocket scientist to explain the difference.
Those who could have strategically intervened in a timely way in this Trump era compromised federal law enforcement era did not care to do so until Vice President Pence under siege like the rest of the threatened folks in the Capital requested such last minute security backup though too late to stop the barging in from occurring. There are first hand accounts of panicking staffers barricading themselves in rooms as what the interviewed Police Officer described as apparent military trained rioters entered the Capital searching for lawmakers such as Speaker of the House Nancy Pelosi, calling her out by name. They randomly called Pentagon and Capitol Police numbers they had begging for help with no answers for at least an hour.
Meanwhile there was President Trump in the White House pleased with his " special people" desecrating our most holy civil place which his disruptive seditious disciples truly hoped to capture. Though White House insiders say what did make Trump upset as he watched the disruption was the "White trash" look of some of his storming supporters; being more concerned about his reputation than the life taking violence. He was in this sense exerting an elite class tough White male image that won mass campaign and governance appeal which paradoxically drew ordinary White and even Non-White males to him to emulate a John Wayne masculinity while at the same time looking down at them.
As alluded to,there is the refusal up to now to face the music of how much Trump's success in bringing fringe White nationalists into the White House, Congress, and Judiciary into the American mainstream is embedded in the long arms of White Privilege and violence to create and sustain it dating back to colonial times integral to our establishment as a nation.The extermination of indigenous populations softened as Cowboy and Indian stories, the enslavement of Africans romanticized by Gone With The Wind nostalgia, the lynchings of African , Asian,and Mexican Americans, the institutionalization of police brutality against Mexican American farm workers, African American sharecroppers, and their ethnic counterparts in cities hidden, denied, rationalized away by smooth talking scholars, politicians, journalists, and faith leaders down the scores and decades indeed generations,all illustrate the routine White violence which by definition is what America has been from our very beginnings. Such memories of routinized systemic and conscious intentional acts of White physical, symbolic, emotional, and moral violence have been forgotten when convenient which is routinely usually when not always the case.
Subsequently this has created a morbid American culture routinely giving Whites , females as well as males a pass, a high five, a wink while on the other hand when if Black or Brown like King on March on Washington Day or Black Lives Matter Peaceful Protest Day or the Ceasar Chavez or later Latino immigrant boycotts and marches or Native American sit ins, you are met with potential brutal law enforcement push back armed to the teeth. It is because as a nation we have been conditioned to forget, to deny or soften White episodes of genocide against indigenous people, the massive rape of Black and other nonwhite women and the actual or emotional castration of their males, the lynchings, the burning down of Black and otherwise Non-White institutions and communities and the more silent cruel ways dehumanizing systemic racism works to create the sustainable societal glass ceilings and the deep basements which assures Non-White mobility remains spotty trickling tokenism at best.
And we are taught as Americans of all ancestries to fear when Blacks and our Non-Black allies dare to exercise their God give human rights and their human given constitutional rights to gather and raise their voices in protest about the dismal acts of terror and discrimination which since colonial days has marked our continued dehumanization and stigma.We are not supposed to do such things like speak up and stand up for justice especially together, especially in mass forms remembering why it was illegal for slaves to congregate unless under watchful White eyes and Black spies.
And when we do boldly dare to march together for our rights, historical White memories of slaves insurrecting and urban Black rioters tearing up becomes activated White paranoia as seen in the photos of armed law enforcement poised to brutally respond to any BLM protester who dared to get out of line. And more historically , if interested, we can recall the paranoid responses of the fearful Kennedy administration regarding the anticipated King March on Washington and of the Clinton administration 's Farrakhan Million Man March underestimated by the President and his Black bourgeois friends though nonetheless feared.
But with a federal law enforcement deeply compromised by four years of White Supremacist Trump we are conditioned to be surprised and dismayed if not a bit horrified and even embarrassed about what happened on Wednesday.What else did horrified Pro-Trump Congress men and women in the Capital ducking and hiding in secured undisclosed places expect to happen when insurrectionists and just hateful violent motivated groups openly planned on social media for weeks exactly what they would do? What else did they and Americans in general expect after Trump spent months before and after the election planting the seeds of doubt about election legitimacy if he lost in the public domain? It has been up until the January 6th failed insurrection and coup attempt Trump and his ultra white cronies were hoping would happen to install him as a second term President on the way to dictatorship, quite normal in America to look the other way when Whites, especially makes and females too to do disruptive if not destructive things or minimize or make excuses or even try to rehabilitate the bad boys and girls. The four years of media and Republican Senate excuses for Trump's cruel and at times law breaking actions let alone habitual lying hoping that one day he would wake up and turn a new leaf has been symbolic of the "White boys will be boys so let's clean up behind them and wait until they grow up "syndrome.
That White boys will be boys syndrome gets worse with time unless the culprits are brought to the principal's office, in this case, to the highest civil and criminal justice authorities to experience the full brunt of authentic not symbolic or water downed justice. In this most serious case of sedition , of domestic terrorism, there is the danger of what happens when criminal privileged White entitlement in pinnacles of power and authority are not adequately countered and checked becoming worse, with much more discord, with much more dangerous confident violence.
So far, on the part of the instigators of the attempted insurrection and coup and those who were just hateful and violent, there has been little retreat; little remorse. White extremists on social media are now becoming even more energized to pursue insurrection or public violence goals confident they will win just because they are White and thus hold the privileged entitled upper hand empowered to manipulate legal procedures and the court of public opinion.The excuses, the urges for prolonged investigations and the urgent pleas by elite white mostly men not to do anything hasty such as impeach Trump and to recall collusive Congress men and women violating their oaths of office and the first and second amendment rights of arrested insurrectionists and domestic terrorists with slick attorneys are already rolling in. Pleas for peace with no justice done to the culprits from the White House down to paramilitary bunkers and streets are fruits of short memories of White privilege convenience in a brand new day in a society and world which is not going to roll over; pretend, and not remember short or long term.
This is the society and world President-Elect Biden and Vice President-Elect Harris have inherited and are facing with a razor thin Senate and House Majority with a Democratic Party wobbly with its own White Supremacist short term memory problems. Leading a Democratic Party unlike the Republican Party with a history of exploiting their constituencies to win elections and then ignoring them if not disposing of them once they win resulting in non -voting or party switching when they are called upon again for support. This Democratic Party tendency to manipulate Non-White and youthful voters and then do nothing for them beyond the symbolic is a moderate ploy which will no longer work.
In 2022 and 2024, it will drive up the number of Non-White nonvoters , especially younger, poor, and economically marginalized middle class voters tired of the empty justice and decent quality of life promises.Or it will drive them to vote Republican if the Party manages to move away from the toxic racist Trump base and offer alternatives for justice a Wall Street and White Supremacy captured moderate Democratic Party is incapacitated to deliver on.Or they will engage in potentially winnable or dominant two party voter draining third parties.
What then must Biden and Harris do then since on January 6th the script has been torn up regarding the ultimate moderate failure in advocating for racial justice while placating White privileged norms and values with a diversifying electorate base unwilling to go back to the days those who stormed the Capital with the Confederate flag attempted to restore?
What will the incoming Biden-Harris administration do now ? What do they dare do to put us on a path in which we are totally transparent and honest about the good, bad, and ugly about our multicultural origins and character as a nation rather than continuing with selective short and long term memories which privileges Whites over the rest of us and at best encourages cosmetic racial justice pronouncements and damage control policies.
This is 2021, not the 1970s in a still very much Jim Crow America where young adult Joe Biden was beginning his political climb upward with no best practices available to develop a sustaining authentic intercultural America.Now we have such tools domestically and globally for the Biden- Harris administration to enable we Americans to come together as an authentic one people bound together through mutual respect for each other, restoration of the dignity of those of us who mundanely have yet to have it . All to create memories for future generations of Americans in a genuine just society no more in a deeply stained racist society with insidious and intentional racial prejudices they at best read about and see exhibited in museums. Do they dare? Do we dare?
Roads and Rails for the U.S.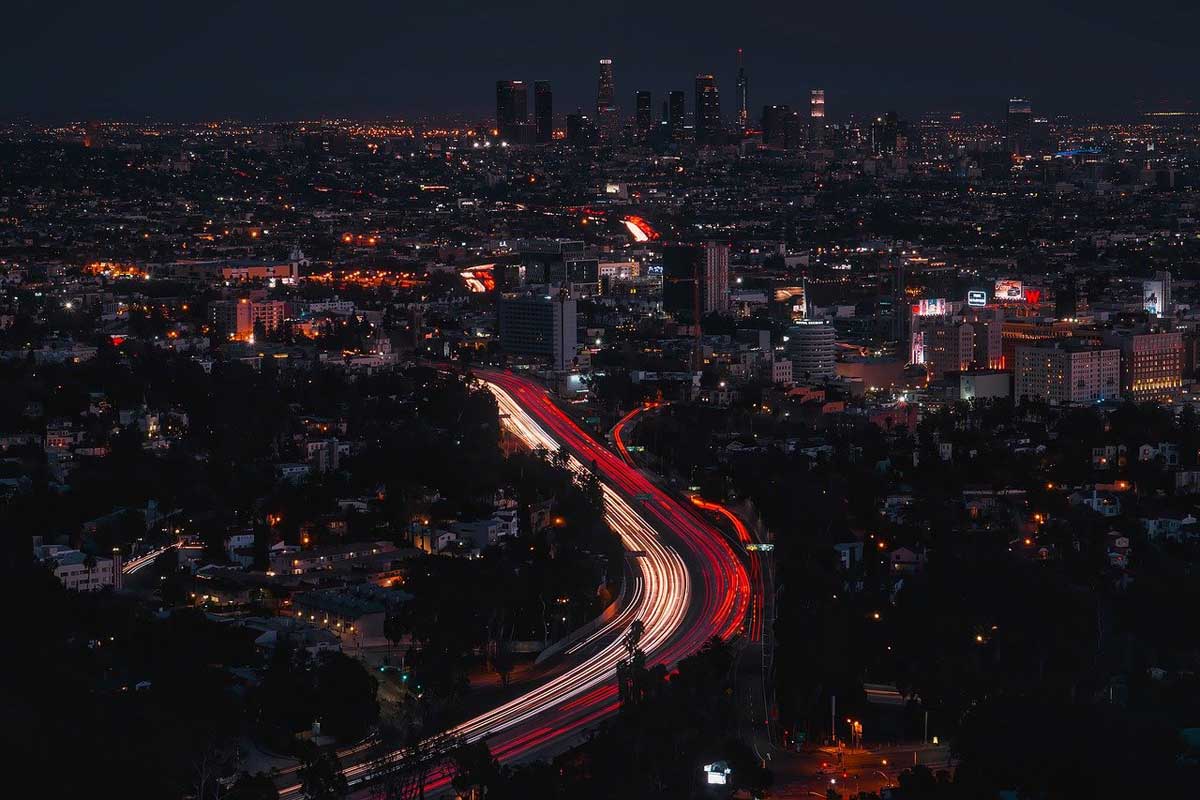 For those who expect the newly announced $2 trillion Biden infrastructure program to be a goodbye to potholes and hello to smooth-as-glass expressways, a disappointment is in store. The largest expenditure by far ($400 billion) is on home/community care, impacting the elderly or disabled. The $115 billion apportioned to roads and bridges is #4 on the list.
The American Society of Civil Engineers (ASCE) keeps tabs on our infrastructure and their latest report (2020) gave it an overall grade of C-. Although bridges worsened, this is a modest improvement on the previous report (2017) when the overall grade was D+. If $115 billion in spending sounds adequate, one has to remember it costs $27 billion annually for upkeep.
Astounding it might be the backlog in spending for roads and bridges runs at $12 billion annually. Go back 20 years and we have a quarter trillion shortfall. Add all the other areas of infrastructure and the ASCE comes up with a $5 trillion total. It is the gap between what we have been spending and what we need to. Also one has to bear in mind that neglect worsens condition and increases repair costs.
One notable example of maintenance is the Forth rail bridge in Scotland. A crisscross of beams forming three superstructures linked together, it was a sensation when opened in 1890 and now is a UN World Heritage Site. Spanning 1.5 miles, its upkeep requires a regular coat of paint. And that it gets. Rumor has it that when the unobtrusive painters reach the end of their task, it is time to start painting again the end where they began — a permanent job to be sure though new paints might have diminished such prospects.
Biden also proposes $80 billion for railways. Anyone who has travelled or lived in Europe knows the stark contrast between railroads there and in the U.S. European high-speed rail networks are growing from the established TGV in France to the new Spanish trains. Run by RENFE, the national railway, Alta Velocidad Española (AVE) trains run at speeds up to 310 km/h (193 mph) — a speed that amounts to a convenient overnight trip between Los Angeles and Chicago.
The hugely expensive new tracks needed can be considered a long-term investment in our children's future. But it will take courage to contest the well-heeled lobbies of the airplane manufacturers, the airlines and big oil.
If Spain can have high-speed rail and if China already has some 24,000 miles of such track, surely the US too can opt for a system that is convenient for its lack of airport hassle and the hour wasted each way in the journey to or from the city center. Rail travel not only avoids both but is significantly less polluting.
Particularly bad, airplane pollution high above (26 to 43 thousand feet) results in greater ozone formation in the troposphere. In fact airplanes are the principal human cause of ozone formation.
Imagine a comfortable train with space to walk around, a dining car serving freshly cooked food, a lounge car and other conveniences, including a bed for overnight travel; all for a significantly less environmental cost. When we begin to ask why we in the US do not have the public services taken for granted in other developed countries, perhaps then the politicians might take note.
Congress and the Biden administration should end FBI immunity overseas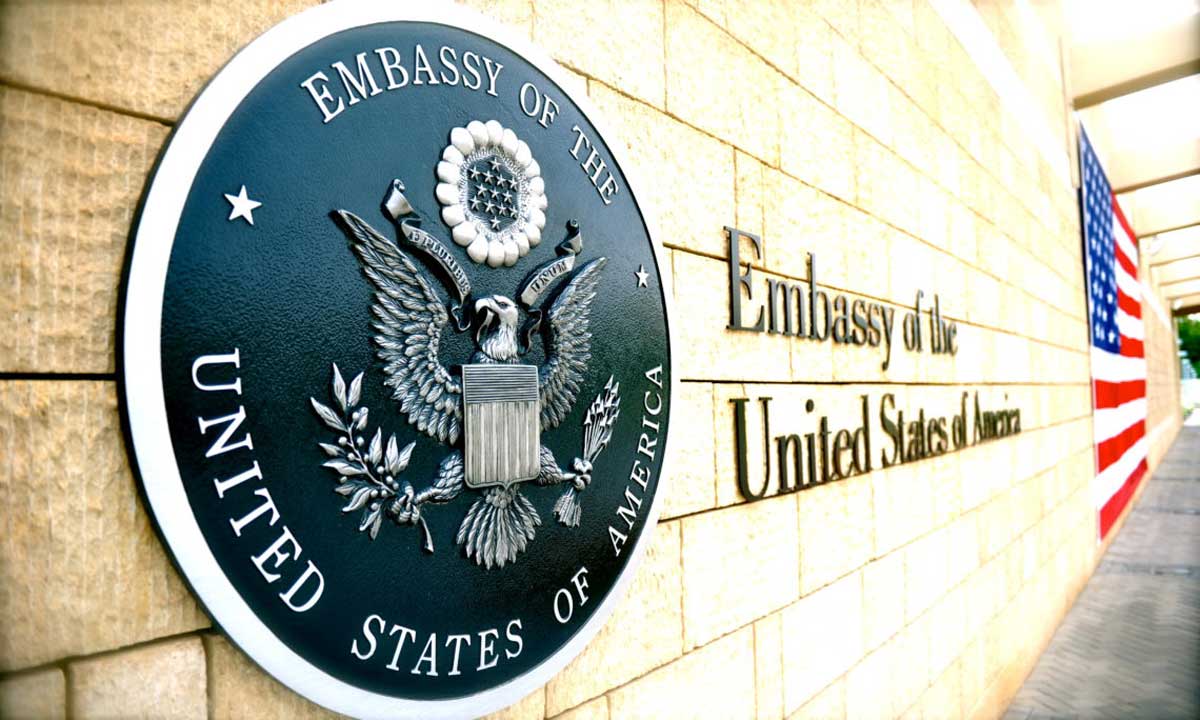 The FBI notably has an extended international presence running 63 offices in select countries overseas. The offices are called "legats" and are situated at the US Embassy in the host country. One of the major reasons for FBI's international presence is fighting international terrorism.
The FBI legat personnel at the US embassies are fully accredited diplomats enjoying full diplomatic immunity but that poses several questions that are worth asking, such as: how is it possible for law enforcement to be diplomats and is that a good idea, legally speaking?
Police work should not enjoy diplomatic immunity because that opens the door to abuse. Does the FBI's immunity overseas mean that the FBI attaches can do no wrong in the host country? How do we tackle potential rights infringements and instances of abuse of power by the FBI towards locals in the host country? The DOJ Inspector General and the State Department Inspector General would not accept complaints by foreigners directed at the FBI, so what recourse then could a local citizen have vis-a-vis the FBI legat if local courts are not an option and the Inspector Generals would not look into those cases?
This presents a real legal lacuna and a glitch in US diplomatic immunity that should not exist and should be addressed by Congress and the new Biden administration.
While FBI offices overseas conduct some far from controversial activities, such as training and educational exchanges with local law enforcement, which generally no one would object to, the real question as usual is about surveillance: who calls the shots and who assumes responsibility for potentially abusive surveillance of locals that may infringe upon their rights. It's an issue that most people in countries with FBI presence around the world are not aware of. The FBI could be running "counter-terrorism" surveillance on you in your own country instead of the local police. And that's not nothing.
When we hear "cooperation in the area of counter-terrorism", as recent decades show, there is a great likelihood that the US government is abusing powers and rights, without batting an eyelash. That exposes local citizens around the world to unlawful surveillance without legal recourse. Most people are not even aware that the FBI holds local offices. Why would the FBI be operating instead of the local law enforcement on another country's territory? That's not a good look on the whole for the US government.
The legal lacuna is by design. This brings us to the nuts and bolts of the FBI legats' diplomatic immunity.
Diplomatic immunity is governed by the Vienna Convention on Diplomatic Relations of 1961, under Chapter III on privileges and immunities. The US is also a state party to the Convention, along with most states around the world. While there could be some variations and disagreements on bilateral basis (including on weather for example one state could be hosted and represented through the embassy of another state in a third state), on the whole there is a universal consensus that the Vienna Convention sets the rules establishing diplomatic immunities and privileges.
Under the Vienna Convention, only top diplomats are given the highest degree of immunity from the law. This means they cannot be handcuffed, arrested, detained, or prosecuted by law enforcement officials of the country in which they're stationed. Diplomatic immunities and privileges also include things like diplomatic "bags" (with very peculiar cases of what that could entail) and notably, protection and diplomatic immunity for the family of diplomats.
It is a universal consensus that not everyone who works at an Embassy has or should have diplomatic immunity. Immunity is saved for diplomats whose role has to be protected from the local jurisdiction of the country for a reason. Not all embassy staff should enjoy diplomatic immunity. Granting law enforcement such as the FBI full legal immunity for their actions is bad news.
Only the top officials at an embassy are diplomats with an actual full immunity — and that's for a reason.
It makes sense why a diplomat negotiating an agreement should not be subjected to local courts' jurisdiction. But the same doesn't go for a law enforcement official who acts as a law enforcement official by, for example, requesting unlawful surveillance on a local citizen, in his law enforcement capacity, while thinking of himself as a diplomat and being recognized as such by the law.
Law enforcement personnel are not diplomats. Dealing with extraterritorial jurisdiction cases or international cases is not the same thing as the need for diplomatic immunity. If that was the case, everyone at the export division at the Department if Commerce would have diplomatic immunity for protection from foreign courts, just in case. Some inherent risk in dealing with international cases does not merit diplomatic immunity – otherwise, this would lead to absurdities such as any government official of any country being granted diplomatic immunity for anything internationally related.
The bar for diplomatic immunity is very high and that's by design based on an international consensus resting upon international law. Simply dealing with international cases does not make a policeman at a foreign embassy a diplomat. If that was the case every policeman investigating an international case would have to become a diplomat, just in case, for protection from the jurisdiction of the involved country in order to avoid legal push-back. That's clearly unnecessary and legally illogical. Being a staff member at an embassy in a foreign country does not in and of itself necessitate diplomatic immunity, as many embassy staff do not enjoy diplomatic protection. It is neither legally justified nor necessary for the FBI abroad to enjoy diplomatic immunity; this could only open up the function to potential abuse. The FBI's arbitrary surveillance on locals can have a very real potential for violating the rights of local people. This is a difference in comparison to actual diplomats. Diplomats do not investigate or run surveillance on locals; they can't threaten or abuse the rights of local citizens directly, the way that law enforcement can. Lack of legal recourse is a really bad look for the Biden administration and for the US government.
The rationale for diplomatic immunity is that it should not be permitted to arrest top diplomats, who by definition have to be good at representing their own country's interests in relation to the host state, for being too good at their job once the host state is unhappy with a push back, for example. The Ambassador should not be exposed to or threatened by the risk of an arrest and trial for being in contradiction with the interests of the host state under some local law on treason, for example, because Ambassadors could be running against the interests of the host state, by definition. And that's contained within the rules of diplomatic relations. It's contained in the nature of diplomatic work that such contradictions may arise, as each side represents their own country's interests. Diplomats should not be punished for doing their job. The same doesn't apply to the FBI legats. Issuing surveillance on local citizens is not the same as representing the US in negotiations. The FBI legats' functions don't merit diplomatic immunity and their actions have to be open to challenge in the host country's jurisdiction.
The FBI immunity legal lacunae is in some ways reminiscent of similar historic parallels, such as the George W. Bush executive order that US military contractors in Iraq would enjoy full legal immunity from Iraqi courts' jurisdiction, when they shouldn't have. At the time, Iraq was a war-torn country without a functioning government, legal system or police forces. But the same principle of unreasonable legal immunity that runs counter international laws is seen even today, across European Union countries hosting legally immune FBI attaches.
Congress and the Biden administration should end FBI immunity overseas. It can be argued that for any local rights infringements, it is the local law enforcement cooperating with the US Embassy that should be held accountable – but that would ignore that the actual request for unlawful surveillance on locals could be coming from the FBI at the Embassy. The crime has to be tackled at the source of request.
When I reached out to the US Embassy in Bulgaria they did not respond to a request to clarify the justification for the FBI diplomatic immunity in EU countries.
To prevent abuse, Congress and the Biden Administration should remove the diplomatic immunity of the FBI serving overseas.
Competition and cooperation between China and the United States and the eighth priority
In mid-March U.S. President Biden held his first press conference since taking office. Speaking about Sino-U.S. relations, Biden said: "I will prevent China from surpassing the United States of America during my term of office". At the same time, he also stressed that he would not seek to confront China, but to keep up fierce competition between the two countries.
Focusing on competition between major powers is one of the important changes in U.S. foreign policy in recent years. As the strengths of China and the United States draw closer together, the United States increasingly feels that its own 'hegemony' is threatened. During Trump's tenure, the United States has caused a trade war, a technology war, and even a complete disagreement with China in an attempt to curb China's development momentum and erode Chinese positions.
The expansion of the competitive field and the escalation of the competitive situation have become the hallmarks of Sino-U.S. relations during this period. Although Biden's policy line has made substantial changes to 'Trumpism', it still has much of its predecessor's legacy with regard to its policy towards China.
The first foreign policy speech made by U.S. Secretary of State Tony Blinken listed China Challenge as the eighth priority, preceded by:
1) ending the COVID-19 pandemic;
2) overcoming the economic crisis, reviving the economy at home and abroad, as well as and building a more stable and inclusive global economy;
3) renewing democracy;
4) reforming immigration and creating a humane and effective immigration system;
5) rebuilding alliances, revitalising U.S. ties with allies and partners with the system that the military calls force multiplier;
6) tackling climate change and leading a green energy revolution;
7) securing U.S. leadership in technology; and
8) confronting China and managing the greatest geopolitical test of the 21st century, i.e. relations with China, which is the only country with economic, diplomatic, military and technological power to seriously challenge the international system and equilibria.
The eighth medium-term guideline for the national security strategy sees China as an important competitor. These guidelines clearly show that competition still sets the tone in the way President Biden's Administration's manages relations with China, as was the case in the previous four-year period.
At a press conference on March 26, 2021, Chinese Foreign Ministry spokesperson Hua Chunying said the above statements were not surprising. It is clear that China and the United States are competing on different interest levels.
The key factor, however, is to compete fairly and justly and to improve oneself. The appeal to the other side is moderation and restraint, not life or death, or a zero-sum game. These words are along the same lines as Foreign Minister Wang Yi's statement when he spoke about Sino-U.S. relations at a session of the National Congress of People's Representatives of the People's Republic of China (the Chinese Parliament). It is not only a response to the U.S. strategy of competition with China, but it also provides a model for the future way in which superpowers should proceed together.
The reality of Sino-U.S. competition is unavoidable, but competition can be divided into benign and vicious. The former is a winning model for "improving oneself and understanding the needs of the other side".
Since Deng Xiaping's reforms and opening up to international trade, China has begun its own reconstruction. It has continuously widened the scope for benign competition and has changed its mindset by actively embracing the world's different political parties and participating in international competition. It has also inspired enthusiasm for innovation and creativity and made progress in various fields.
At the same time, development has also provided ample opportunities for countries around the world and injected growth momentum into the global economy: this is a typical example of China's good interaction and common development with all countries around the globe.
Conversely, fierce competition means breaking rules and systems and even breaking the demarcation line to prevent or contain the opponent, and this is usually followed by fierce conflicts.
The two World Wars of the last century were extreme examples of violent competition between great powers: the first as a clash between capitalist imperialisms in search of new markets; the second as a result of mistakes made in the peace treaties that ended the Great War, plundering the losers and causing misery, resentment and chauvinistic desires.
In today's world, competition without respect for the other side has not disappeared from the scene of history. Trump Administration's frantic anti-China activity over the last four years has not only failed to make the United States 'great again', but has caused a linear decline in its national competitiveness, at least according to the World Competitiveness Yearbook 2020 published by the Lausanne-based International Institute for Management Development, which sees the United States dropping from third to tenth place. Besides the fact that its international image has seriously plummeted and Sino-U.S. relations have hit the lowest ebb since the establishment of diplomatic relations. It can clearly be seen that fierce competition will only restrain its promoters and ultimately harm the others, themselves and the international community.
In December 2020 General Mark Alexander Milley, Chairman of the Joint Chiefs of Staff (a body that brings together the Chiefs of Staff of each branch of the U.S. military and the Head of the National Guard Bureau), said in an interview that 'great powers must compete. This is the essence of the world'.
There is no problem with this statement: it is not wrong, but it is important to maintain a state of competition and contact between major powers, precisely to ensure that it does not turn into conflicts or wars that are fatal to mankind and the planet as a whole.
The gist of the speech shows that some U.S. elites also believe that China and the United States should adhere to the principle of 'fighting without breaking each other'. The importance and the overall and strategic nature of Sino-U.S. relations determine that no one can afford the zero-sum game, which is a lose-lose as opposed to a win-win game – hence we need to ensure that competition between the two countries stays on the right track.
Competition between China and the United States can only be fair and based on rules and laws. This is the basic rule of international relations, in accordance with the Charter of the United Nations as its point of reference.
Regardless of the common interests of China, the United States or peoples in the world, both countries should make this system promote healthy and fair competition, thus turning it into the greatest value of sharing and cooperation.
China's goal has never been to surpass the United States, but to advance steadily and become better and no longer a prey to imperialism and colonialism as it has been the case since the 19th century, when Great Britain waged the two Opium Wars (1839-1842 – 1856-1860) to have not only the opportunity, but also the right to export drugs to the Middle Empire – hence Great Britain was the first pusher empowered and authorized by the force of its weapons.
Although – by its own good fortune -the United States has never been England, it should not always be thinking of surpassing the others or fearing being overtaken by the others, but should particularly focus on Secretary of State Blinken's first seven priorities and raise its expectations.
China should show its traditional political wisdom and manage Sino-U.S. relations in accordance with the principles of non-conflict, non-confrontation, mutual respect and win-win cooperation, so that Sino-U.S. relations can develop in a healthy and stable way for the good of the whole planet.