We 21st century Americans pride ourselves in having short rather than long term memories. Our short term memories are conditioned shamelessly by the prosperity of mass consumer capitalism which inspires us to become and remain in deep debt due to planned obsolescence of necessary and desired consumer goods. Short term memory is functional in an America and world which devalues literacy and deep analysis of our societal and global environments peddled in and catered by sound bite social and conventional media.
We are blissful in our lack of communication skills about anything too deep which needs to be addressed.That is until something unsettling happens in our personal , societal, or/and global lives.And then we are shaken down to our emotional roots, confused, scared, a bit embarrassed not knowing what to say or how to say it because we have been encouraged not to have memories especially the not too pleasant long transparent ones.
As well, we 21st century Americans in our sacred and broadening secular places of where and what we worship like to boast as a citizenry that short term memories help us to forgive and to move on quickly rather than lingering too long in and with our unpleasant pasts as a nation we are anyways losing capacity to read about let alone care about. Really our problem as Americans is not whether or not our mass media stroked societal memories especially about the unpleasant stuff are short or long with or without self-induced or imposed spasms of societal amnesia.
The problem is what we Americans choose to remember is highly selective and thus is becoming dangerously problematic in a dramatically changing society and world. Indeed as the ultimate dismal illustration,what we Americans not only saw but experienced for the entire world to see on Wednesday January 6, 2021 in the desecration of our most sacred civil place as a nation, our Capital, by hateful mostly White insurrectionists and domestic terrorists was an unforgettable historical moment something more horrible than an attack on democracy.This is particularly so since the practice of authentic democracy in America has always been inhibited in our constitution anyways by the dehumanization of Non-White citizens, the exclusion of female citizens , White male citizen property ownership requirements,and the Electoral College fear of the popular vote in Presidential elections by the slave owning writers of our most sacred civil religious text–the Constitution of the United States of America.
Instead, the problem is,the January 6,2021 sorid disruption of what since the late 19th century has been a boring routine ceremonial certification of the election of the next President and Vice President of the United States of America , namely, the shameful storming of the Capital of the Free World where we arrogantly assumed such insurrection and coup attempts only occur in " less than us" so called third world countries, was a firm reminder of something in an ultra extreme.
Frankly,  we  Americans are encouraged not to know or if we know, not publicly discuss and to have lack of  capacity or  refuse to see what fearful prejudiced Whites in their berths of privileged racialized entitlement have done in the past.   And thus what they  can and will do to  use their racist hegemony to at will destroy all of us including themselves rather than share society with those they have historically denied access rationalizing them away as being inferior or not human beings at all.We have in other words been in this place before though not as high up the oligarchal food chain where in the past White nationalists preferred to destroy post-Civil War Reconstruction and other ex-African slave freedom efforts  enforced by the Klu Klux Klan and the threat and practice of the lynch rope.In post-1954 Brown decision America, they have defunded  if not totally  destroyed  public sector systems such as schools and put their kids in private schools of uneven academic quality than to allow them  to sit next to black and brown skinned kids.  They have intentionally mismanaged  and manipulated the intent of affirmative action to derail fair access, employment ,and promotion practices. They have shifted the investment  and venture capital of places of gainful employment and decent housing elsewhere domestically and abroad rather than creating access for those who are Black and Brown. Their response to desegregation mandates has been to destabilize indeed destroy innercity Black and Brown neighborhoods through dividing them with constructed highway systems and diluting Non-White local poltical capacity through changing the forms and rules of local governance. They have for private industrial  profit  created a massive Black and Brown male increasingly female mass incarcerated complex while denying  the ex-incarcerated their voting and other constitutional rights to disempower Black and Brown communities and assuring a poor quality of life assuring their frequent recidivism.
So we have been here well before this past Wednesday in less societal and global though still massively impoverishing and discriminatory ways.When White nationalists with the unprecedented public leadership and blessings of a sitting White nationalist President of the United States of America committed this cardinal secular sinful transgression and desecration of our Capital with the goal of doing harm to lawmakers in this most sacred place to every red blooded American alive and dead, it was the most ultimate grotesque naked display of White privilege. White privilege since our colonial roots has always been here though we are taught not to remember it and forbidden to publicly talk clearly about it crossing all the Ts and dotting all the Is let alone to push back against White privilege until it is defanged , disempowered, until it becomes a " has been a past relic "of a pathological form of thinking, being, and societal organization and governance. At best White Privilege has become viewed as an academic topic only seriously entertained by marginal radical and militant thought leaders not worth being taken seriously in mainstream elite media and public policy circles.
So, though understandable due to our learned general public lack of memory or excluded and repressed memories of the tainted history of White Privilege in the making and sustaining of our nation , there is no need for we Americans to be shocked or disoriented over what White insurrectionists and domestic terrorists tried to do on Wednesday in regards to barging into the Capital to hunt down lawmakers to kidnap if not kill them in the midst of more peaceful true believer Trump protesting disciples there to raise their manipulated voices about false election claims their folk hero intentionally cooked up.The social media and selfie posted images of the terror was nothing less of an event easily avoided if law enforcement and media had bothered to take seriously the White violence Trump whipped up on the campaign trail and while in office with so much effectiveness in his rallies and in his racist abusive language, excuses, and silences which egged on his loyal White nationalists we all well knew about including federal law enforcement officials who had every right to reinforce security they knew the mostly unarmed Capital Police were incapable of handling alone. So let us be honest and for real about this rather than pretend that somehow those in high federal places did not act because they were not asked.They could have asked, they could have warned, and they could have insisted in reinforcing the Capital Police in ways they probably did in preparation for the BLM movement this past American summer.
This point was made clear by an interview with a senior Black Capital Police Officer who claimed they were caught completely flat footed .It wasn't until a friend texted him an Instagram message by an insurrectionist about what they were planning to do that he got an inkling this was not going to be an ordinary protest.Higher management down played the coming " protest" and were nowhere to be seen or heard when the ruckus begun. In the midst of two hours of fighting the boisterous crowd not picked up the media , during which he was called a ni___ger at least 15 times as he watched his White colleagues take selfies with White protesters with management nowhere in sight. This was, as he pointed out in stark contrast to Capitol Police management preparation for the June BLM protest.
Many including President-Elect Joe Biden have been pointing about the discrepancies of law enforcement response to the BLM and Pro-Trump protests.It does not take a rocket scientist to explain the difference.
Those who could have strategically intervened in a timely way in this Trump era compromised federal law enforcement era did not care to do so until Vice President Pence under siege like the rest of the threatened folks in the Capital requested such last minute security backup though too late to stop the barging in from occurring. There are first hand accounts of panicking staffers barricading themselves in rooms as what the interviewed Police Officer described as apparent military trained rioters entered the Capital searching for lawmakers such as Speaker of the House Nancy Pelosi, calling her out by name. They randomly called Pentagon and Capitol Police numbers they had begging for help with no answers for at least an hour.
Meanwhile there was President Trump in the White House pleased with his " special people" desecrating our most holy civil place which his disruptive seditious disciples truly hoped to capture. Though White House insiders say what did make Trump upset as he watched the disruption was the "White trash" look of some of his storming supporters; being more concerned about his reputation than the life taking violence. He was in this sense exerting an elite class tough White male image that won mass campaign and governance appeal which paradoxically drew ordinary White and even Non-White males to him to emulate a John Wayne masculinity while at the same time looking down at them.
As alluded to,there is the refusal up to now to face the music of how much Trump's success in bringing fringe White nationalists into the White House, Congress, and Judiciary into the American mainstream is embedded in the long arms of White Privilege and violence to create and sustain it dating back to colonial times integral to our establishment as a nation.The extermination of indigenous populations softened as Cowboy and Indian stories, the enslavement of Africans romanticized by Gone With The Wind nostalgia, the lynchings of African , Asian,and Mexican Americans, the institutionalization of police brutality against Mexican American farm workers, African American sharecroppers, and their ethnic counterparts in cities hidden, denied, rationalized away by smooth talking scholars, politicians, journalists, and faith leaders down the scores and decades indeed generations,all illustrate the routine White violence which by definition is what America has been from our very beginnings. Such memories of routinized systemic and conscious intentional acts of White physical, symbolic, emotional, and moral violence have been forgotten when convenient which is routinely usually when not always the case.
Subsequently this has created a morbid American culture routinely giving Whites , females as well as males a pass, a high five, a wink while on the other hand when if Black or Brown like King on March on Washington Day or Black Lives Matter Peaceful Protest Day or the Ceasar Chavez or later Latino immigrant boycotts and marches or Native American sit ins, you are met with potential brutal law enforcement push back armed to the teeth. It is because as a nation we have been conditioned to forget, to deny or soften White episodes of genocide against indigenous people, the massive rape of Black and other nonwhite women and the actual or emotional castration of their males, the lynchings, the burning down of Black and otherwise Non-White institutions and communities and the more silent cruel ways dehumanizing systemic racism works to create the sustainable societal glass ceilings and the deep basements which assures Non-White mobility remains spotty trickling tokenism at best.
And we are taught as Americans of all ancestries to fear when Blacks and our Non-Black allies dare to exercise their God give human rights and their human given constitutional rights to gather and raise their voices in protest about the dismal acts of terror and discrimination which since colonial days has marked our continued dehumanization and stigma.We are not supposed to do such things like speak up and stand up for justice especially together, especially in mass forms remembering why it was illegal for slaves to congregate unless under watchful White eyes and Black spies.
And when we do boldly dare to march together for our rights, historical White memories of slaves insurrecting and urban Black rioters tearing up becomes activated White paranoia as seen in the photos of armed law enforcement poised to brutally respond to any BLM protester who dared to get out of line. And more historically , if interested, we can recall the paranoid responses of the fearful Kennedy administration regarding the anticipated King March on Washington and of the Clinton administration 's Farrakhan Million Man March underestimated by the President and his Black bourgeois friends though nonetheless feared.
But with a federal law enforcement deeply compromised by four years of White Supremacist Trump we are conditioned to be surprised and dismayed if not a bit horrified and even embarrassed about what happened on Wednesday.What else did horrified Pro-Trump Congress men and women in the Capital ducking and hiding in secured undisclosed places expect to happen when insurrectionists and just hateful violent motivated groups openly planned on social media for weeks exactly what they would do? What else did they and Americans in general expect after Trump spent months before and after the election planting the seeds of doubt about election legitimacy if he lost in the public domain? It has been up until the January 6th failed insurrection and coup attempt Trump and his ultra white cronies were hoping would happen to install him as a second term President on the way to dictatorship, quite normal in America to look the other way when Whites, especially makes and females too to do disruptive if not destructive things or minimize or make excuses or even try to rehabilitate the bad boys and girls. The four years of media and Republican Senate excuses for Trump's cruel and at times law breaking actions let alone habitual lying hoping that one day he would wake up and turn a new leaf has been symbolic of the "White boys will be boys so let's clean up behind them and wait until they grow up "syndrome.
That White boys will be boys syndrome gets worse with time unless the culprits are brought to the principal's office, in this case, to the highest civil and criminal justice authorities to experience the full brunt of authentic not symbolic or water downed justice. In this most serious case of sedition , of domestic terrorism, there is the danger of what happens when criminal privileged White entitlement in pinnacles of power and authority are not adequately countered and checked becoming worse, with much more discord, with much more dangerous confident violence.
So far, on the part of the instigators of the attempted insurrection and coup and those who were just hateful and violent, there has been little retreat; little remorse. White extremists on social media are now becoming even more energized to pursue insurrection or public violence goals confident they will win just because they are White and thus hold the privileged entitled upper hand empowered to manipulate legal procedures and the court of public opinion.The excuses, the urges for prolonged investigations and the urgent pleas by elite white mostly men not to do anything hasty such as impeach Trump and to recall collusive Congress men and women violating their oaths of office and the first and second amendment rights of arrested insurrectionists and domestic terrorists with slick attorneys are already rolling in. Pleas for peace with no justice done to the culprits from the White House down to paramilitary bunkers and streets are fruits of short memories of White privilege convenience in a brand new day in a society and world which is not going to roll over; pretend, and not remember short or long term.
This is the society and world President-Elect Biden and Vice President-Elect Harris have inherited and are facing with a razor thin Senate and House Majority with a Democratic Party wobbly with its own White Supremacist short term memory problems. Leading a Democratic Party unlike the Republican Party with a history of exploiting their constituencies to win elections and then ignoring them if not disposing of them once they win resulting in non -voting or party switching when they are called upon again for support. This Democratic Party tendency to manipulate Non-White and youthful voters and then do nothing for them beyond the symbolic is a moderate ploy which will no longer work.
In 2022 and 2024, it will drive up the number of Non-White nonvoters , especially younger, poor, and economically marginalized middle class voters tired of the empty justice and decent quality of life promises.Or it will drive them to vote Republican if the Party manages to move away from the toxic racist Trump base and offer alternatives for justice a Wall Street and White Supremacy captured moderate Democratic Party is incapacitated to deliver on.Or they will engage in potentially winnable or dominant two party voter draining third parties.
What then must Biden and Harris do then since on January 6th the script has been torn up regarding the ultimate moderate failure in advocating for racial justice while placating White privileged norms and values with a diversifying electorate base unwilling to go back to the days those who stormed the Capital with the Confederate flag attempted to restore?
What will the incoming Biden-Harris administration do now ? What do they dare do to put us on a path in which we are totally transparent and honest about the good, bad, and ugly about our multicultural origins and character as a nation rather than continuing with selective short and long term memories which privileges Whites over the rest of us and at best encourages cosmetic racial justice pronouncements and damage control policies.
This is 2021, not the 1970s in a still very much Jim Crow America where young adult Joe Biden was beginning his political climb upward with no best practices available to develop a sustaining authentic intercultural America.Now we have such tools domestically and globally for the Biden- Harris administration to enable we Americans to come together as an authentic one people bound together through mutual respect for each other, restoration of the dignity of those of us who mundanely have yet to have it . All to create memories for future generations of Americans in a genuine just society no more in a deeply stained racist society with insidious and intentional racial prejudices they at best read about and see exhibited in museums. Do they dare? Do we dare?
As Refugees Flee Central America, the Mexican Public Sours On Accepting Them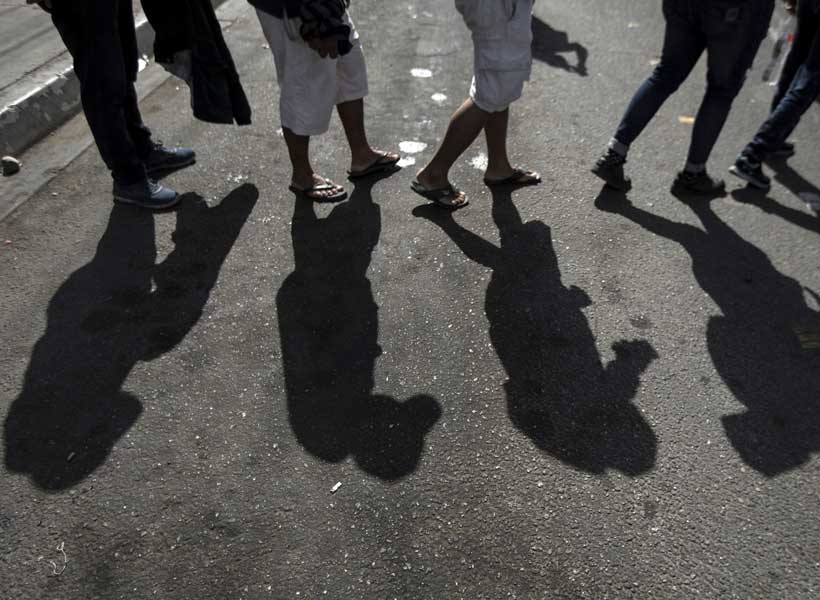 Authors: Isabel Eliassen, Alianna Casas, Timothy S. Rich*
In recent years, individuals from Central America's Northern Triangle (El Salvador, Guatemala, and Honduras) have been forced out of their home countries by extreme poverty and gang violence. While initial expectations were that the Lopez Obrador administration would be more welcoming to migrants, policies have slowly mirrored those of his predecessor, and do not seem to have deterred refugees. COVID-19 led to a decrease in refugees arriving in Mexico, and many shelters in Mexico closed or have limited capacity due to social distancing restrictions. Now that the COVID-19 situation has changed, arrivals could increase again to the levels seen in late 2018 or 2019, with overcrowded refugee centers lacking in medical care as potential grounds for serious COVID-19 outbreaks.
Mexico increasingly shares a similar view as the US on this migration issue, seeking ways to detain or deport migrants rather than supporting or protecting them. For instance, Mexico's National Immigration Institute has been conducting raids on freight trains to find and detain migrants. Public opinion likely shapes these policies. In the US, support for allowing migrants into the country appeared to increase slightly from 2018 to 2019, but no significant majority emerges. Meanwhile, Mexican public opinion increasingly exhibits anti-immigrant sentiments, declining considerably since 2018, with a 2019 Washington Post poll showing that 55% supported deporting Central Americans rather than providing temporary residence and a 2019 El Financiero poll finding 63% supportive of closing to border to curb migration.
New Data Shows the Mexican Public Unwelcoming
To gauge Mexican public opinion on refugees, we conducted an original web survey June 24-26 via Qualtrics, using quota sampling. We asked 625 respondents to evaluate the statement "Mexico should accept refugees fleeing from Central America" on a five-point Likert scale from strongly disagree to strongly agree. For visual clarity, we combined disagree and agree categories in the figure below.
Overall, a plurality (43.84%) opposed accepting refugees, with less than a third (30.08%) supportive. Broken down by party affiliation, we see similar results, with the largest opposition from the main conservative party PAN (52.90%) and lowest in the ruling party MORENA (41.58%). Broken down by gender, we find women slightly more supportive compared to men (32.60% vs. 27.04%), consistent with findings elsewhere and perhaps acknowledgment that women and children historically comprise a disproportionate amount of refugees. Regression analysis again finds PAN supporters to be less supportive than other respondents, although this distinction declines once controlling for gender, age, education and income, of which only age corresponded with a statistically significant decline in support. It is common for older individuals to oppose immigration due to generational changes in attitude, so this finding is not unexpected.
We also asked the question "On a 1-10 scale, with 1 being very negative and 10 very positive, how do you feel about the following countries?" Among countries listed were the sources of the Central American refugees, the three Northern Triangle countries. All three received similar average scores (Guatemala: 4.33, Honduras: 4.05, El Salvador: 4.01), higher than Venezuela (3.25), but lower than the two other countries rated (US: 7.71, China: 7.26) Yet, even after controlling for general views of the Central American countries, we find the public generally unsupportive of accepting refugees.
How Should Mexico Address the Refugee Crisis?
Towards the end of the Obama administration, aid and other efforts directed at resolving the push factors for migration in Central America, including decreasing violence and limiting corruption, appeared to have some success at reducing migration north. President Trump's policies largely did not improve the situation, and President Biden has begun to reverse those policies and re-implement measures successful under Obama.
As discussed in a meeting between the Lopez Obrador administration and US Vice President Kamala Harris, Mexico could adopt similar aid policies, and decreasing the flow of migrants may make the Mexican public respond more positively to accepting migrants. Lopez Obrador committed to increased economic cooperation with Central America days into his term, with pledges of aid as well, but these efforts remain underdeveloped. Threats to cut aid expedite deportations only risks worsening the refugee crisis, while doing little to improve public opinion.
Increasingly, the number of family units from Guatemala and Honduras seeking asylum in Mexico, or the United States, represents a mass exodus from Central America's Northern Triangle to flee insecurity. Combating issues such as extreme poverty and violence in Central American countries producing the mass exodus of refugees could alleviate the impact of the refugee crisis on Mexico. By alleviating the impact of the refugee crisis, refugees seeking asylum will be able to navigate immigration processes easier thus decreasing tension surrounding the influx of refugees.
Likewise, identifying the public's security and economic concerns surrounding refugees and crafting a response should reduce opposition. A spokesperson for Vice President Harris stated that border enforcement was on the agenda during meetings with the Lopez Obrador administration, but the Mexican foreign minister reportedly stated that border security was not to be addressed at the meeting. Other than deporting migrants at a higher rate than the US, Mexico also signed an agreement with the US in June pledging money to improve opportunities for work in the Northern Triangle. Nonetheless, questions about whether this agreement will bring meaningful change remain pertinent in the light of a worsening crisis.
Our survey research shows little public interest in accepting refugees. Public sentiment is unlikely to change unless the Lopez Obrador administration finds ways to both build sympathy for the plights of refugees and address public concerns about a refugee crisis with no perceived end in sight. For example, research in the US finds public support for refugees is often higher when the emphasis is on women and children, and the Lopez Obrador administration could attempt to frame the crisis as helping specifically these groups who historically comprise most refugees. Likewise, coordinating efforts with the US and other countries may help portray to the public that the burden of refugee resettlement is being equitably shared rather than disproportionately placed on Mexico.
Facing a complex situation affecting multiple governments requires coordinated efforts and considerable resources to reach a long-term solution. Until then, the Central American refugee crisis will continue and public backlash in Mexico likely increase.
Isabel Eliassen is a 2021 Honors graduate of Western Kentucky University. She triple majored in International Affairs, Chinese, and Linguistics.
Alianna Casas is an Honors Undergraduate Researcher at Western Kentucky University, majoring in Business Economics, Political Science, and a participant in the Joint Undergraduate/Master's Program in Applied Economics.
Timothy S. Rich is an Associate Professor of Political Science at Western Kentucky University and Director of the International Public Opinion Lab (IPOL). His research focuses on public opinion and electoral politics.
Funding for this survey was provided by the Mahurin Honors College at Western Kentucky University.
Indictment of Trump associate threatens UAE lobbying success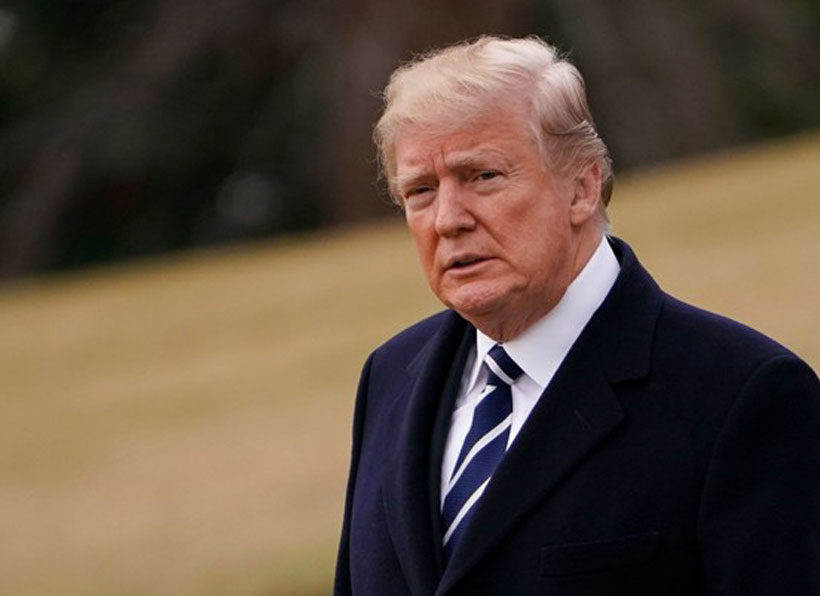 This month's indictment of a billionaire, one-time advisor and close associate of former US President Donald J. Trump, on charges of operating as an unregistered foreign agent in the United States for the United Arab Emirates highlights the successes and pitfalls of a high-stakes Emirati effort to influence US policy.
The indictment of businessman Thomas J. Barrack, who maintained close ties to UAE Crown Prince Mohammed bin Zayed while serving as an influential advisor in 2016 to then-presidential candidate Trump and chair of Mr. Trump's inauguration committee once he won the 2016 election, puts at risk the UAE's relationship with the Biden administration.
It also threatens to reduce the UAE's return on a massive investment in lobbying and public relations that made it a darling in Washington during the last four years.
A 2019 study concluded that Emirati clients hired 20 US lobbying firms to do their bidding at a cost of US$20 million, including US$600,000 in election campaign contributions — one of the largest, if not the largest expenditure by a single state on Washington lobbying and influence peddling.
The indictment further raises the question of why the Biden administration was willing to allow legal proceedings to put at risk its relationship with one of America's closest allies in the Middle East, one that last year opened the door to recognition of Israel by Arab and Muslim-majority states.
The UAE lobbying effort sought to position the Emirates, and at its behest, Saudi Arabia under the leadership of Crown Prince Mohammed's counterpart, Mohammed bin Salman, at the heart of US policy, ensure that Emirati and Saudi interests were protected, and shield the two autocrats from criticism of various of their policies and abuse of human rights.
Interestingly, UAE lobbying in the United States, in contrast to France and Austria, failed to persuade the Trump administration to embrace one of the Emirates' core policy objectives: a US crackdown on political Islam with a focus on the Muslim Brotherhood. UAE Crown Prince Mohammed views political Islam and the Brotherhood that embraces the principle of elections as an existential threat to the survival of his regime.
In one instance cited in the indictment, Mr. Barrack's two co-defendants, a UAE national resident in the United States, Rashid Al-Malik, and Matthew Grimes, a Barrack employee, discussed days after Mr. Trump's inauguration the possibility of persuading the new administration to designate the Muslim Brotherhood as a designated foreign terrorist organization. "This will be a huge win. If we can list them. And they deserved to be," Mr. Al-Malik texted Mr. Grimes on 23 January 2017.
The unsuccessful push for designating the Brotherhood came three months after Mr. Barrack identified the two Prince Mohammeds in an op-ed in Fortune magazine as members of a new generation of "brilliant young leaders." The billionaire argued that "American foreign policy must persuade these bold visionaries to lean West rather than East… By supporting their anti-terrorism platforms abroad, America enhances its anti-terrorism policies at home."
Mr. Barrack further sought to persuade America's new policymakers, in line with Emirati thinking, that the threat posed by political Islam emanated not only from Iran's clerical regime and its asymmetric defence and security policies but also from the Brotherhood and Tukey's Islamist government. He echoed Emirati promotion of Saudi Arabia after the rise of Mohammed bin Salman as the most effective bulwark against political Islam.
"It is impossible for the US to move against any hostile Islamic group anywhere in the world without Saudi support…. The confused notion that Saudi Arabia is synonymous with radical Islam is falsely based on the Western notion that 'one size fits all,' Mr. Barrack asserted.
The Trump administration's refusal to exempt the Brotherhood from its embrace of Emirati policy was the likely result of differences within both the US government and the Muslim world. Analysts suggest that some in the administration feared that designating the Brotherhood would empower the more rabidly Islamophobic elements in Mr. Trump's support base.
Administration officials also recognized that the UAE, Saudi Arabia, and Egypt constituted a minority, albeit a powerful minority, in the Muslim world that was on the warpath against the Brotherhood.
Elsewhere, Brotherhood affiliates were part of the political structure by either participating in government or constituting part of the legal opposition in countries like Kuwait, Iraq, Yemen, Bahrain, Morocco, Jordan, and Indonesia.
The affiliates have at times supported US policies or worked closely with US allies like in the case of Yemen's Al Islah that is aligned with Saudi-backed forces.
In contrast to UAE efforts to ensure that the Brotherhood is crushed at the risk of fueling Islamophobia, Nahdlatul Ulama, one of, if not the world's largest Muslim organization which shares the Emirates' rejection of political Islam and the Brotherhood, has opted to fight the Brotherhood's local Indonesian affiliate politically within a democratic framework rather than by resorting to coercive tactics.
Nahdlatul Ulama prides itself on having significantly diminished the prospects of Indonesia's Brotherhood affiliate, the Prosperous Justice Party (PKS), since the 2009 presidential election. The group at the time successfully drove a wedge between then-President Susilo Yudhoyono, and the PKS, his coalition partner since the 2004 election that brought him to power. In doing so, it persuaded Mr. Yudhoyono to reject a PKS candidate as vice president in the second term of his presidency.
Nahdlatul Ulama's manoeuvring included the publication of a book asserting that the PKS had not shed its links to militancy. The party has since failed to win even half of its peak 38 seats in parliament garnered in the 2004 election.
"Publication of 'The Illusion of an Islamic State: The Expansion of Transnational Islamist Movements to Indonesia' had a considerable impact on domestic policy. It primarily contributed to neutralizing one candidate's bid for vice president in the 2009 national election campaign, who had ties to the Muslim Brotherhood," said militancy expert Magnus Ranstorp.
Biden Revises US Sanctions Policy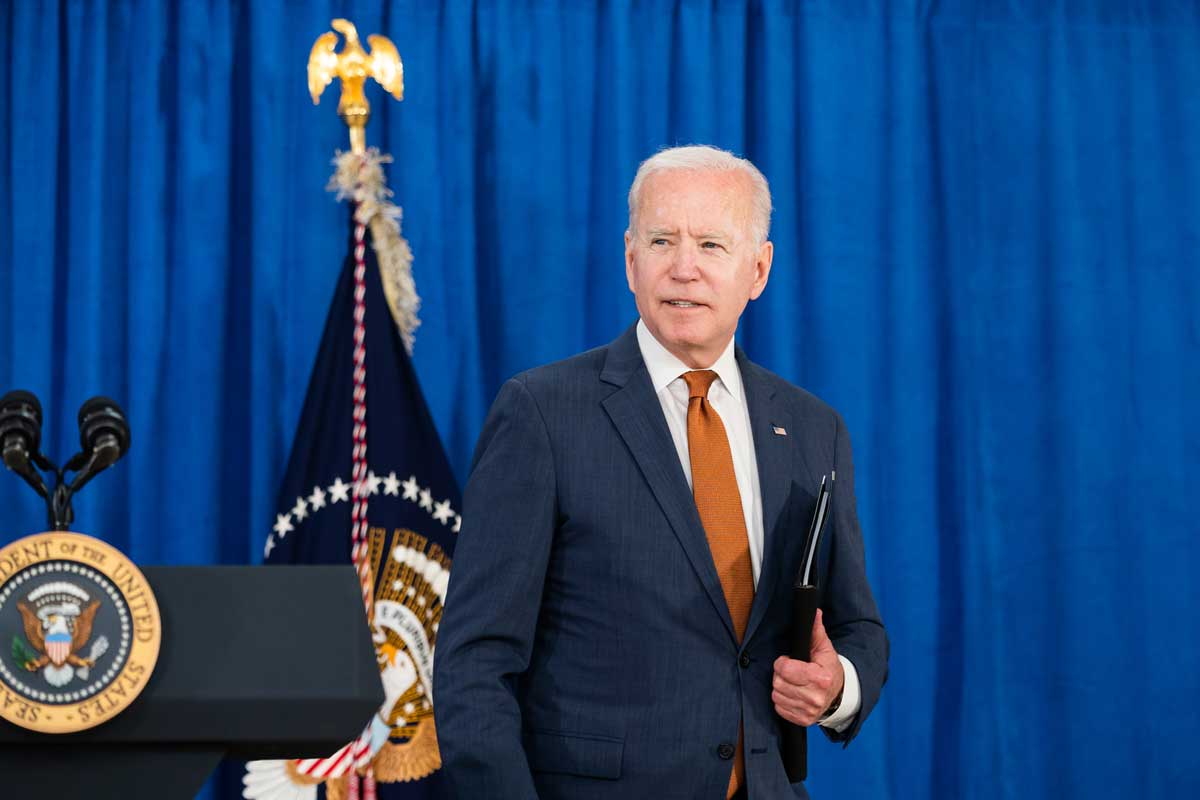 In the United States, a revision of the sanctions policy is in full swing. Joe Biden's administration strives to make sanctions instruments more effective in achieving his political goals and, at the same time, reducing political and economic costs. The coordination of restrictive measures with allies is also seen as an important task. Biden is cautiously but consistently abandoning the sanctions paradigm that emerged during Donald Trump's presidency.
The US sanctions policy under Trump was characterised by several elements. First, Washington applied them quite harshly. In all key areas (China, Iran, Russia, Venezuela, etc.), the United States used economic and financial restrictions without hesitation, and sometimes in unprecedented volumes. Of course, the Trump administration acted rationally and rigidity was not an end in itself. In a number of episodes, the American authorities acted prudently (for example, regarding sanctions on Russian sovereign debt in 2019). The Trump-led executives stifled excess Congressional enthusiasm for "draconian sanctions" against Russia and even some initiatives against China. However, the harshness of other measures sometimes shocked allies and opponents alike. These include the 6 April 2014 sanctions against a group of Russian businessmen and their assets, or bans on some Chinese telecommunications services in the United States, or sanctions blocking the International Criminal Court.
Second, Trump clearly ignored the views of US allies. The unilateral withdrawal from the nuclear deal with Iran in 2018 forced European businesses to leave Iran, resulting in losses. Even some of the nation's closest allies were annoyed. Another irritant was the tenacity with which Trump (with Congressional backing) threw a wrench in the wheels of the Nord Stream 2 pipeline project. Despite the complicated relations between Moscow and the European Union, the latter defended the right to independently determine what was in its interests and what was not.
Third, concerns about sanctions have emerged among American business as well. Fears have grown in financial circles that the excessive use of sanctions will provoke the unnecessary politicisation of the global financial system. In the short term, a radical decline in the global role of the dollar is hardly possible. But political risks are forcing many governments to seriously consider it. Both rivals (Moscow and Beijing) and allies (Brussels) have begun to implement corresponding plans. Trade sanctions against China have affected a number of US companies in the telecommunications and high-tech sectors.
Finally, on some issues, the Trump administration has been inconsistent or simply made mistakes. For example, Trump enthusiastically criticised China for human rights violations, supporting relevant legislative initiatives. But at the same time, it almost closed its eyes to the events in Belarus in 2020. Congress was also extremely unhappy with the delay in the reaction on the "Navalny case" in Russia. As for mistakes, the past administration missed the moment for humanitarian exemptions for sanctions regimes in connection with the COVID-19 epidemic. Even cosmetic indulgences could have won points for US "soft power". Instead, the US Treasury has published a list of pre-existing exceptions.
The preconditions for a revision of the sanctions policy arose even before Joe Biden came to power. First of all, a lot of analytical work was done by American think tanks—nongovernmental research centers. They provided a completely sober and unbiased analysis of bothха! achievements and mistakes. In addition, the US Government Accountability Office has done serious work; in 2019 it prepared two reports for Congress on the institutions of the American sanctions policy. However, Joe Biden's victory in the presidential election significantly accelerated the revision of the sanctions instruments. Both the ideological preferences of the Democrats (for example, the emphasis on human rights) and the political experience of Biden himself played a role.
The new guidelines for the US sanctions policy can be summarised as follows. First, the development of targeted sanctions and a more serious analysis of their economic costs for American business, as well as business from allied and partner countries. Second, closer coordination with allies. Here, Biden has already sent a number of encouraging signals by introducing temporary sanctions exemptions on Nord Stream 2. Although a number of Russian organisations and ships were included in the US sanctions lists, Nord Stream 2 itself and its leadership were not affected. Third, we are talking about closer attention to the subject of human rights. Biden has already reacted with sanctions both to the "Navalny case" and to the situation in Belarus. Human rights will be an irritant in relations with China. Fourth, the administration is working towards overturning Trump's most controversial decisions. The 2020 decrees on Chinese telecoms were cancelled, the decree on sanctions against the International Criminal Court was cancelled, the decree on Chinese military-industrial companies was modified; negotiations are also underway with Iran.
The US Treasury, one of the key US sanctions agencies, will also undergo personnel updates. Elisabeth Rosenberg, a prominent sanctions expert who previously worked at the Center for a New American Security, may take the post of Assistant Treasury Secretary. She will oversee the subject of sanctions. Thus, the principle of "revolving doors", which is familiar to Americans, is being implemented, when the civil service is replenished with personnel from the expert community and business, and then "returns" them back.
At the same time, the revision of the sanctions policy by the new administration cannot be called a revolution. The institutional arrangement will remain unchanged. It is a combination of the functions of various departments—the Treasury, the Department of Trade, the Department of Justice, the State Department, etc. The experience of their interagency coordination has accumulated over the years. The system worked flawlessly both under Trump and under his predecessors. Rather, it will be about changing the political directives.
For Russia, the revision is unlikely to bring radical changes. A withdrawal from the carpet bombing of Russian business, such as the incident on 6 April 2018 hint that good news can be considered a possibility. However, the legal mechanisms of sanctions against Russia will continue to operate. The emphasis on human rights will lead to an increase in sanctions against government structures. Against this background, regular political crises are possible in relations between the two countries.
From our partner RIAC