Casteism inside RSS, and its' abhorrence
Dr Ambedkar, the architect of Indian Constitution, believed that 'RSS is a dangerous association'. The latest to join this belief is Bhanwar Maghwanshi, a former RSS worker and also the author of the book 'I could not be Hindu' (2020)
***
At the age of 13, Bhanwar Maghwanshi joined RSS. Instead of playing, learning and exploring, he opted to do something 'bigger' in his life. But, unfortunately, he was shocked to learn how RSS practices casteism without using the term 'Dalit' in its shakhas. He was active with RSS, as a sevak, during the so-called Janmbhoomi movement of Ayodhya in late 1980s. In his panchayat in Rajasthan, he never listened to azan or interacted with any Muslim – in person, but developed strong abhorrence for the Muslims when he was learning 'skills' in RSS. His dad was a Congress activist and discouraged him to join RSS (because, for him, RSS would never want 'brahmin' sevaks to sacrifice their lives) but BhanwarMeghwanshi – on positive note – entered RSS.
RSS is a hydra of Hindutva, Hindu Nationalism and Hindu Rashtra. BJP is its outcome. Since 2014, India is witnessing a systemic degradation of free speech, social equity, human development, economy, environment and women safety. The Modi government came to power in 2014 chanting 'minimum government, maximum governance' slogan but unfortunately it transformed India into 'new' India with the maxims of 'minimum governance, maximum statism'. One of the oldest, yet contemporary, [social] statism is casteism. It's 21st century and the elements of caste as a whole continues to haunt the democratic features of India. A recent NCRB data suggests that India is unsafe for Dalit and Adivasi girls. There's an increase of 300% in hate crimes. The architect of India's constitution Dr Ambedkar was 'untouchable' and had come to conclusions that Hinduism can't be reformed. He chose Buddhism in October 1956 and found emancipation through the teachings of Buddha. The same is the case with BhanwarMeghwanshi who is an Ambedkarite today, learned a different version of Ambedkar in his RSS years. Even God knows that RSS has appropriated Dr Ambedkar conveniently, for its own political agenda.
Bhanwar's ethnographic encounter in his book "I could not be Hindi – the story of a Dalit in the RSS" is essential to refute the pseudo-science of RSS or Hindutva trollers on the subjects of Islam, untouchability and other narratives. The book sheds a detailed light on what RSS is, casteism in the RSS, and how RSS makes its ground in the society. Navayana Publishing House mustered the courage to publish the book, unlike other 'popular' publishing houses, according to Bhanwar. He dreamt of becoming a 'pracharak' but was stopped to become a 'vistarak' because of his 'caste' and this is where he learned that he is a lesser Hindu than other Hindus in RSS. He left RSS after a very bitter experience. He writes, "We had organised an event of Sangh in my hometown, I was heading the event as I was the most active and passionate worker in my area. I had planned to make food at my home only for the senior guests and the priests who would join the event. My father strongly opposed and said that they would never eat food cooked by us. I did not listen to him. I cooked good Rajasthani food with pure ghee and invited them. They did not come home but said that 'you just pack the food we will eat it in the next village, as we are running out of time'. I packed the food for them, I later learned that they did not have my food but threw it in a naala (gutter). As the district chief, I got angry with them and asked the reason, but did not get satisfactory answers. I was reminded of my father's words that 'people like us did not own any place in the Sangh', it solely belongs to the upper castes."
The book smashes the rosy picture of RSS and explains that the Dalits' role in RSS is mere foot soldiers for the communal polarisation and Hindutva activities. In an interview to Caravan magazine (14th March 2020), Bhanwar Meghwanshi made it clear that "In the eyes of the Sangh, the Hindu Rashtra is a Brahmin nation with the varna system, the four vedas and the Manusmriti. The Sangh wants to run the nation on this very base. I feel that in the Sangh's Hindu Rashtra, shudras or untouchables will be slaves, and Muslims, heretics or foreigners, will be given a second-class status."
In this memoir, Bhanwar also writes that in his village, low caste people joined the RSS in large numbers: "Of the fifty or so children who attended the shakha in my village, most were OBCs—Kumhar, Jat, Gurjar, Mali and so on." They joined because of the Sanskritization processes and because of the games they played in the shakha, but they resided for ideological reasons too as, slowly, they learnt that "hindukhatre main hai" (Hindus are in danger) because of Muslims and Christians. He also recalls that, while in the Sangh, he "heard a lot about weapons being stored in the basements of mosques" and that getting rid of the Babri Masjid was like "a second battle for independence".
Bhanwar is not new in this race. A sarcastic letter authored by a Dalit activist P.D. Shelare, on 13/1/1934, published in 'Janata' divulged about casteism or caste segregation practices in some shakhas of RSS. Shelareratiocinated that RSS was aware of the practices but it did not react. It's obvious to learn that Hinduism is incomplete without casteism. The caste practices made me leave Hinduism too, on 30th December 2018. I adopted Buddhism, on par with Dr Ambedkar's teachings. While reading the book, I could resonate my experiences too. In the current landscape, interactions and social relations have changed a lot. Caste dynamics too. To add to the woes, love jihad law will further strengthen more endogamy and discourage intercaste marriages. Dining with Dalits alone would not bring about social changes. The 'safe space' for the dissents and Dalits is diminishing, whereas love for hatred is openly normalised.
Pakistan: Politics entered into a new phase
Although Prime Minister (PM) Imran Khan got the vote of confidence from Parliament and seems his grip over politics. No doubt that the masses in Pakistan still believe that he is an honest, sincere, and visionary leader. But many questions are rising in their minds. Like: why he opted for seeking a vote of confidence from the Parliament: was he obliged? Any legal requirement? Was he wanted to prove his popularity? Etc.
Irrespective of Senate elections, he was not legally bound to seek a vote of confidence from the Parliament. In Pakistan's history, one of the prime ministers got a vote of confidence from the Parliament but could not survive longer and have to leave his prime minister-ship soon.
Will PM Imran Khan complete his remaining tenure till 2023 comfortably? Should he stay relax once getting a vote of confidence and proving his popularity? Should he conceive all is fine and his Prime Ministership is out of danger? Will the opposition stay calm and quiet till 2023 for the next general election in the country? And so on, many questions need to be answered.
True, it is absolutely true that PM Imran Kahn, for 178 votes in the National Assembly and secured his confidence in the Parliament. It was only the vote of filthy wealthy parliamentarians; they might not be reflecting the views of the masses. They got elected in the general elections held in 2018 but have lost contact with the masses in their own constituencies. PM Imran Khan also has in isolation from his voters. A specific class has encircled him and keep a distance between him and the masses. They do not know how tough is life for the majority of masses in their constituencies. The cost of life, inflations, and price-hike have made their lives miserable.
Interior Minister Shaikh Rashid Ahmed, who is a well-known public leader and representative, has expressed his views just after the vote of confidence in the Parliament that the Prime Minister should take notice of Government Servants Salary structure, which has not been revised for a long time. In contrast, the inflation and price-hike have made their lives miserable. I fact majority of the masses are facing hardship due to price-hike and are not satisfied with the Governance of PM Imran Khan. They might reflect their anger in the next general elections.
PM Imran Khan has struggled 22 years to become 22nd Prime Minister of Pakistan. He made several promises to the public to seek their support during the election campaign. People of Pakistan shown trust in him and voted for him. But after becoming Prime Minister, he has not met the expectations of the masses or his voters. He has not fulfilled some of his promises. Especially his promises affecting the common person and masses are not fulfilled, which might harm his political career.
The country is still facing an economic crisis, joblessness, poverty, corruption, lack of merit, denial of justice and lack of health care and education, etc. The masses are still suffering and living a miserable life.
PM Imran Khan cares a lot for the imported elite and which was reflected in the senate elections. He has chosen 15 out of 27 cabinet members from outside the hardcore PTI members. His choice of imported, dual national, foreign nationals, and electives from other parties will not stand with him once he is in deep crisis and may travel abroad, leaving him alone. Some of his cabinet members, who have not to stake in Pakistan, or on the pay role of foreign countries, may not rescue him in severe crises. At the cost of few cabinet members, he should not offend his loyal workers and PTI members.
This is when he should think twice about what caused him to seek the vote of confidence. How should he serve Pakistan in the capacity of Prime minister, where he can meet the masses'. It is masses whose votes make a difference. The elite is not more than 10% in the country, and their vote bank can not make him Prime Minister again.
On the other hand, the opposition is intended to give him a hard time and may not spare him to relax or enjoy the prime ministership longer. The masses, due to dissatisfaction, may be exploited by the opposition.
As a matter of fact, Pakistan's politics has entered into a new phase, and it is suggested that PM Imran Khan availing this opportunity, should re-evaluate the situation and revise some of his policies and take merit-based righ decisions. It is never too late!
COVID-19 pandemic and positives/negatives of the Pakistani government's policy towards it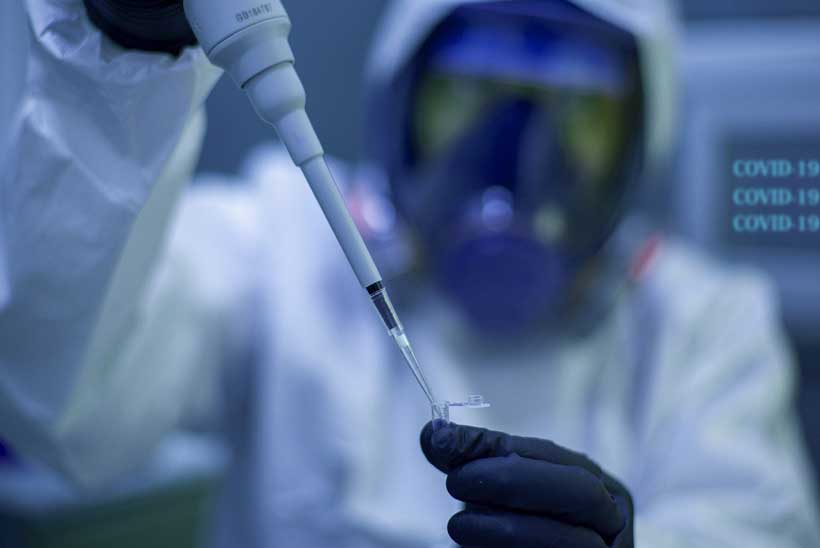 The covid-19 erupt from Wuhan in December 2019. The first case in Pakistan was observed on February 26th, 2020.It is considered a global pandemic because of its contagious nature. It has engulfed many lives and economies. Whereas Pakistan, despite its socioeconomic and political problems, has tackled covid-19 efficiently so far. Objectives of these policies were to contain and mitigate the spread of covid-19. Pakistan made effective policies to hamper the unfurling nature of covid-19. It was praised by the director-general of WHO and he mentioned it as a lesson for the rest of the world. The upshots of the policies on its citizens were both positive and negative, but they helped a lot in sailing through covid-19.
Covid-19 has accentuated the inadequacy of the health sector. However, to combat covid-19, RFCC assists hospitals to evolve their capacities to provide treatments. Many hotels and motels were converted into quarantine centers. Number of ventilators, gears, beds, and testing capability has been increased. Pakistan got a loan of $760M to improve its medical handling. These policies seem effective as they are the major line to combat covid-19. Number of staff has also increased. These policies play a crucial role in containing Corona virus but due to lack of awareness, many people didn't get tested. Overall, it played a positive role.
"Out of 220M population, 25% are living below the poverty line and 30% live in grave poverty," said the PM Imran khan. Therefore, containing the poverty and retaining the economy is an arduous task. For this purpose, the Ehsas program was launched with a stipend money of Rs.12000 for the vulnerable. Employees wouldbe paid a salary during complete lock-down. The government displayed leniency in paying taxes to accelerate the investment. The banks remained open during the nationwide lock-down. However, an in-depth analysis reveals that Ehsas program didn't prove effective due to the absence of a proper tracking system. The poor and needy people in rural areas were not affable with the technology, therefore they were unable to enroll in this program.
Moreover, the government's policy of smart lockdown cannot be ignored. It started in April, targeting the disease hotspots. The purpose of this policy was to provide a breathing space to the most vulnerable section of the society. Because nationwide lock-down was threatening food security. Smart lock-down technology played a crucial role and made Pakistan distinctive around the world.
To dampen the adverse effects of covid-19 on society, section 144 was implemented to avoid public gathering. According to the health ministry "home quarantine, zoning of hospitals, and social distancing should be in the nitty-gritty of the policy." They imposed a ban on air traffic and started screening at the airports for international travellers these measures proved beneficial to some extent. But unfortunately the government couldn't ensure the SOPs.
In a nutshell, the aforementioned account enables a worthy conclusion that Pakistan has managed to contain the devastating effect of covid-19, however, the danger is not over yet. The second wave of covid-19 has started globally which can overturn the successful results other way round. Therefore, some stringent action should be taken to make the policy of containment of covid-19 more effective that is only possible if there is a consensus between the federal and provincial governments. The only way to limit the dangers of the virus is to come up with the unified and all inclusive national plans.
Who pulls the strings of the government of India?
While talking to a Cornell college professor, Rahul Gandhi lamented (March 2, 2021) that the RSS was making use of its educational institutions to propagate its tunnel vision (NewsMatters, March 6, 2021). `Wherefrom money comes to run hundreds of thousands of schools', he asked.
The RSS, founded in 1925, is not only distorting history, and polluting syllabi but also compelling the BJP government to appoint its nominees to key posts whether academic or political.
The RSS's rationale is that it is their government. As such, they have every right to make appointments to all political and non-political posts and revise syllabus according to their own version of history.
A bird's-eye view of appointments
Besides president Kovind Nath, a dalit, and Hindu-monk Yogi Adityanath, several parcharaks (apostles) were nominated for appointment as chief ministers, governors and cabinet ministers. The nominees included ML Khattar, chief minister of Haryana, Trivendra Singh Rawat, chief minister of Uttarakhand, Devandar Fadnavis (Maharashtra), and Ram Thakur (Himachal Pradesh).
The veterans appointed as governors included Balramji Das Tandan (Chhattisgarh), Ram Naik (UP), Om Prakash Kohli (Gujarat), Keshri Nath Tripathi (West Bengal), Kalyan Singh (Rajasthan), Vidya Saga Rao (Maharashtra), Vaju Bhai Bhala (Karnataka), Padmanabha Acharya (Nagaland), Jagdish Mukti (Assam) and Tathaghat Roy (Tripura) (Source: Aryana P. Chatterji, Thomas Blom Hansen, and Christophe Jaffrelot (eds), Majoritarian State).
Dr, Lokesh Chandra was made president of Indian Council for Cultural Relations. Ram Bahadur Roy, former ABVP organizing secretary who was jailed during Indira-Gandhi- imposed emergency was appointed to the Indira Gandhi National Centre for Arts. Baldev Sharma, former editor of the RSS's Hindi mouth-piece Panchjanya, was appointed chairman of the national Book Trust. Shakti Sanha, private secretary to prime minister Atal Behari Vajpayee was rewarded with appointment of Director of Nehru Memorial and Library. The memorial was the hub of Nehru-Gandhi legacy. A small-time actor Gajendra Chauhan was appointed Chairman of the Films and Television Institute of India. Hindu Nationalist Anupam Kher was appointed head of India's Board of Film Certification.
Realising that educational institutions are key agents for ideological dissemination, the RSS thrust its nominees as vice chancellors and directors in universities and cultural institutions of higher learning.
RSS's version of history
A distorted version is taught in RSS-run Vidya Bharti schools. Hindu caste system is well delineated in Rig Veda, Manusmriti and Bhagavad Gita. But, the RSS preaches that the Muslim Turks initiated the untouchability. Turks introduced commodes in India. "Hindus who refused to convert to Islam were forced to clean them. And, thus they became untouchable."
Conscription power
While addressing a large gathering at Muzaffarpur, Bhagwat said, `RSS volunteers were so disciplined that they could be mobilized in a matter of days should the constitution and laws of the country so demand'. Many senior retired armed forces officers including former army chief General VK Singh have joined the RSS.
Inference
Bhagwat's bonhomie with politicians, media, judiciary, industry, religious leaders and civil society reflects that the RSS would continue to keep the Modi government under its Octopus claw. Also it is keen to extend its influence in political, societal and non- governmental spheres. To deepen its roots, the RSS has initiated programmes like Family Awakening (parivar prabodhan),Village Development (grama vikas), and Social Harmony (samara satta).