Explainer: COVID-19 vaccination in the EU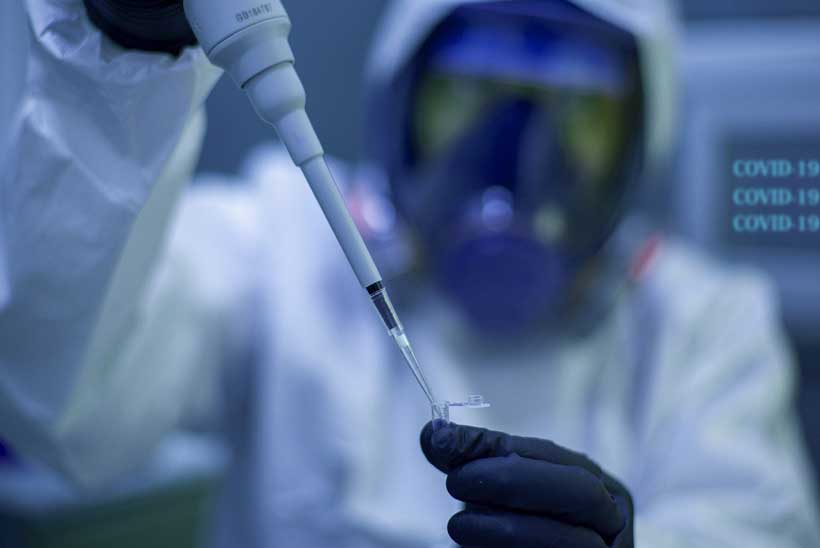 With which companies have you concluded COVID-19 vaccine agreements?
The Commission is negotiating intensely to build a diversified portfolio of vaccines for EU citizens at fair prices. Contracts have been concluded with AstraZeneca (400 million doses), Sanofi-GSK (300 million doses), Johnson and Johnson (400 million doses ), BioNTech-Pfizer 600 million doses, CureVac (405 million doses) and Moderna (160 million doses). The Commission has concluded exploratory talks with the pharmaceutical company Novavax with a view to purchasing up to 200 million doses.
This means that the Commission has secured a portfolio of more than 2 billion doses. For the Commission it was important from the beginning to build a diversified portfolio of vaccines based on different technologies, to increase the chances that one or more of the vaccine candidates are approved by EMA. Should all vaccines candidates turn out to be safe and effective, Member States have the possibility to donate part of their doses to lower and middle income countries.
Which vaccine is now authorised?
The Commission has given the conditional marketing authorisation for the vaccines developed by BioNTech and Pfizer on 21 December, and Moderna on 6 January following EMA positive assessment of its safety and efficacy.
No other vaccine producer has formally applied for a marketing authorisation to EMA. In order to accelerate the process, EMA has started rolling reviews on the vaccines produced by Johnson and Johnson and AstraZeneca.
How will vaccines be monitored post authorisation under the Conditional Marketing Authorisation (CMA)?
The monitoring of the safety and effectiveness of vaccines after authorisation is a requirement under EU law and a cornerstone of the EU's pharmacovigilance system relating to the detection, assessment, understanding and prevention of adverse effects or any other medicine-related problem. The system is exactly the same than for a normal market authorisation.
The safety and effectiveness of vaccines which have received conditional marketing authorisations are rigorously monitored, as for all medicines, through the EU's established medicines monitoring system.
In addition, special measures are in place to quickly collect and evaluate new information. For example, manufacturers must usually send a safety report to the European Medicines Agency every six months. For COVID-19 vaccines, safety reports must be sent every month.
The European Medicines Agency will set up additional large-scale safety monitoring given the exceptionally high numbers of people expected to receive the vaccines.
Once authorised, when will vaccines be available in the EU?
In line with the EU vaccine strategy agreed with Member States, once authorised and produced, each vaccine will be available to Member States at the same time and at the same conditions.
The distribution will start progressively. This means that in the first few months, there will not be enough doses available to vaccinate all adults. The first doses will go to the priority groups identified by Member States (e.g. healthcare professionals, persons over 60 years of age). Supplies will increase over time, and all adults should be able to get vaccinated during the course of 2021.
For most contracts concluded, the majority of delivery is foreseen to be completed in 2021. Under some contracts, first deliveries are expected to already start in the first quarter of 2021.
First deliveries of the BioNTech and Pfizer vaccine occurred within days of authorisation and most of the first vaccinations took place in the context of the EU vaccination days of 27-29 December.
The Commission has been asking national authorities to prepare as early as possible for organising the fast and accessible deployment of vaccines, according to national vaccination plans and has issued guidance on the large-scale vaccination deployment.
The Commission is following the developments of national vaccination plans very closely and provides support notably by organising joint procurement for vaccination supplies, such as syringes and needles, and running a stress test of the national vaccination plans ahead of deployment together with the ECDC.
Will the EU have enough capacity to manufacture the COVID vaccines?
There is already substantial vaccine production capacity in the EU – and the Commission is working intensively to increase it. In addition, and in order to ensure that vaccine developers have the necessary capacity to scale up the production of COVID-19 vaccines as soon as they have been approved by the EMA, the Commission supports the necessary investment in the development of such production capacities.
How will logistics work? How will vaccines be distributed?
Logistics and transportation is a key aspect on which all Member States have to work, as emphasised in the Communication on preparedness for COVID-19 vaccination strategies and vaccine deployment of 15 October.
Delivery to national distribution hub(s) will be ensured by the manufacturers.
Further distribution to vaccination centres will be ensured by Member States, who will also be responsible for the vaccination of their population.
Who should be vaccinated first?
All Member States will have access to COVID-19 vaccines at the same time on the basis of the size of their population. The overall number of vaccine doses will however be limited during the initial stages of deployment and before production can be ramped up. The Commission has therefore provided examples of unranked priority groups to be considered by countries once COVID-19 vaccines become available.
Most countries have defined priority groups and are further refining who should get priority in these priority groups e.g. older person over 80 years of age. The ECDC published an overview of where EU/EEA countries and the UK are with the development of their vaccination plans/strategies. ECDC is also working on a modelling exercise on prioritisation to support Member States. This report should be published before Christmas.
Will citizens know which vaccine they will be getting?
Yes.
When vaccines receive conditional marketing authorisation, the package leaflet with details on the specific vaccine will be translated into all languages and published in electronic form by the Commission.
All health care professionals and all patients would therefore have access to a leaflet in electronic form in their own languages.
The vaccine companies are responsible for putting in place the necessary mechanisms to ensure that each patient receives the package leaflet in print form in his/her language upon request without burdening healthcare professionals administering the vaccine.
What labelling and packaging information will citizens and health care professionals get with the COVID-19 vaccines?
In order to allow for a rapid deployment of COVID-19 vaccines at large scale, the Commission has developed, with Member States and the European Medicines Agency, labelling and packaging flexibilities for a temporary period. Flexibility in the labelling and packaging requirements is expected to reduce transport costs and storage space, improving the distribution of the doses between Member States and limit possible impact on the production of other routine vaccines. Despite these flexibilities, anyone vaccinated and health care professionals will have access to all the information on the vaccine used.
An example of such flexibilities is the fact that the outer and immediate packaging may only be printed in English. Also, the package leaflet does not have to be included inside the package of the medicinal product, but will be provided separately by the vaccine company, who will be responsible for the distribution of the printed package leaflet locally in the national language(s).
Some Member States do not require the package leaflet to be printed in their national language(s). The leaflet may be printed in English only, but the information contained in the leaflet should still be available in the national language(s), for instance via a QR code printed in the package leaflet and also available in the EMA website in all languages.
How will the Commission support Member States in the rolling-out of vaccines?
The Commission stands ready to support Member States to ensure the smooth deployment of COVID-19 vaccines. A number of EU instruments in the programming period 2021-2027 can offer financial support in this regard.
For instance, investments to support health reforms and resilient, effective and accessible health systems are eligible under the Recovery and Resilience Facility (RRF), and can be included in the national Recovery and Resilience Plans. Furthermore, the Cohesion Policy funds (European Regional Development Fund – ERDF and European Social Fund Plus – ESF+) as well as the REACT-EU programme can provide financing to Member States and their regions to strengthen their health systems, both in terms of managing and recovering from the current health crisis and as well as ensuring their resilience in the longer term.
Collectively, these programmes can support a range of investment needs, for example, in health infrastructure, training of health professionals, health promotion, disease prevention, integrated care models, digital transformation of healthcare, and equipment, including critical medical products and supplies to strengthen the resilience of health systems.
In this context, investments to prepare health systems for the roll out COVID-19 vaccines are eligible under these programme, especially given the direct link to the resilience of health systems, the availability of critical medical products and disease prevention. However, it will be up to each Member State to decide on the priorities and content of their Recovery and Resilience Plan and also their Programmes for the Cohesion Policy funds.
How will vaccination certificates work?
A common approach to pharmacovigilance, and to trusted, reliable and verifiable vaccination certificates across the EU could reinforce the success of vaccination programmes in Member States and the trust of citizens.
Registering data on vaccination is important both at individual and population levels. For an individual, it is a means to know and demonstrate their vaccination status. Proof of vaccination should be available from the moment vaccination starts. Vaccination certificates could for example be useful in the context of travel, showing that a person has been vaccinated and therefore may not need testing and quarantine upon arrival in another country.
The Commission and Member States, together with WHO, are working on vaccination certificates. This work includes a minimum dataset, including a unique identifier, for each individual vaccination which will ease the issuance of certificates and vaccination monitoring on a Europe-wide basis from the moment that the COVID-19 vaccines are authorised.
The development of the common specifications framework will take account of and contribute to the work of WHO. EU funds, such as RRF, ERDF, InvestEU can support the setting up of the Immunisation Information Systems (IIS), Electronic Health Records and secondary use of health data on immunisation.
How much does the vaccine cost? What is the price of the vaccine?
The Commission negotiated advantageous deals with vaccine manufacturers to secure access to almost 2 billion doses so far.
At this stage the specific pricing per dose is covered by confidentiality obligations. However, a significant part of the overall costs are funded by a contribution from the overall EU funding for vaccines.
Will the vaccine be free in all EU Member States?
While this is a Member State responsibility, the large majority of the Member States intend to offer vaccination free of charge.
Are the contracts with the companies publicly available?
The focus for the Commission is the protection of public health and securing the best possible agreements with companies so that vaccines are affordable, safe and efficacious.
Contracts are protected for confidentiality reasons, which is warranted by the highly competitive nature of this global market. This is in order to protect sensitive negotiations as well as business related information, such as financial information and development and production plans.
Disclosing sensitive business information would also undermine the tendering process and have potentially far-reaching consequences for the ability of the Commission to carry out its tasks as set out in the legal instruments that form the basis of the negotiations. All companies require that such sensitive business information remains confidential between the signatories of the contract. The Commission therefore has to respect the contracts it concludes with the companies.
When will the vaccine allow the control of the pandemic?
For some known communicable diseases, it is understood that herd immunity allowing to control a pandemic and eventually eradicate a disease requires around 70% of the population to have protection either from vaccination or previous infection.
Depending on the pace of vaccination and natural infections, the pandemic might be controlled by the end 2021 in Europe.
Can we still spread the disease once vaccinated?
We do not yet know. Additional evaluations will be needed to assess the effect of the vaccine in preventing asymptomatic infection, including data from clinical trials and from the vaccine's use post-authorization.
Therefore, and for the time being, even vaccinated people will need to wear masks, avoid indoor crowds, and respect social distance, so on. Other factors, including how many people get vaccinated and how the virus is spreading in communities may also prompt revision of this guidance.
If I have already had COVID-19 and recovered, do I still need to get the vaccine?
There is not enough information currently available to say if or for how long after infection someone is protected from getting COVID-19 again; this is called natural immunity. Early evidence suggests natural immunity from COVID-19 may not last very long, but more studies are needed to better understand this.
Time to address mental health issues in the workplace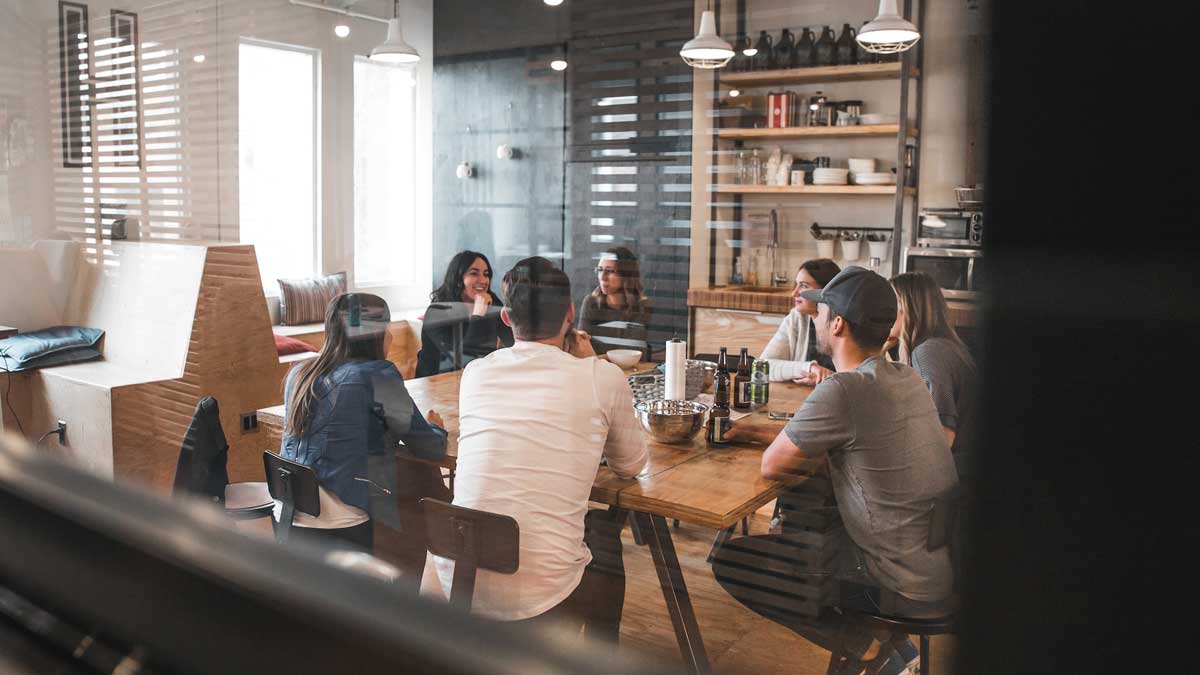 With an estimated 12 billion workdays lost annually due to depression and anxiety, costing the global economy nearly $1 trillion, more action is needed to tackle mental health issues at work, the World Health Organization (WHO) and the International Labour Organization (ILO) said on Wednesday. The UN agencies have launched two publications which aim to prevent negative work situations and cultures while also offering mental health protection and support for employees.
Performance and productivity affected
"It's time to focus on the detrimental effect work can have on our mental health," said Tedros Adhanom Ghebreyesus, Director-General at WHO, which has issued global guidelines on the issue.
"The well-being of the individual is reason enough to act, but poor mental health can also have a debilitating impact on a person's performance and productivity."
The WHO guidelines contain actions to tackle risks to mental health at work such as heavy workloads, negative behaviours, and other factors that can create distress.
For the first time, the UN health agency recommends manager training, to build their capacity to prevent stressful work environments and respond to workers' needs.
A workplace taboo
WHO's World Mental Health Report, published in June, revealed that of one billion people estimated to be living with a mental disorder in 2019, 15 per cent of working-age adults experienced a mental disorder.
The workplace amplifies wider societal issues that negatively affect mental health, including discrimination and inequality, the agency said.
Bullying and psychological violence, also known as "mobbing," is a key complaint of workplace harassment that has a negative impact on mental health. However, discussing or disclosing mental health remains a taboo in work settings globally.
The guidelines also recommend better ways to accommodate the needs of workers with mental health conditions and proposes interventions that support their return to work.
Increasing opportunities
They also outline measures to ease entry into the jobs market, for those workers with severe mental health conditions.
Importantly, the guidelines call for interventions for the protection of health, humanitarian, and emergency workers.
A separate policy brief with ILO explains the WHO guidelines in terms of practical strategies for governments, employers and workers, and their organizations, in both the public and private sectors.
The objective is to support the prevention of mental health risks, protect and promote mental health at work, and support those with mental health conditions, so they can participate and thrive at work.
"As people spend a large proportion of their lives in work – a safe and healthy working environment is critical," said, Guy Ryder, the ILO Director-General.
"We need to invest to build a culture of prevention around mental health at work, reshape the work environment to stop stigma and social exclusion, and ensure employees with mental health conditions feel protected and supported."
ILO's Convention on occupational safety and health, and a related recommendation, provide legal frameworks to safeguard workers.
Lack of national programmes
However, only 35 per cent of countries reported having national programmes for work-related mental health promotion and prevention.
The COVID-19 pandemic triggered a 25 per cent increase in general anxiety and depression worldwide, according to a WHO study published in March.
The crisis exposed how unprepared governments were for its impact on mental health, as well as a chronic global shortage of mental health resources.
In 2020, governments worldwide spent an average of just two per cent of health budgets on mental health, with lower-middle income countries allocating less than one per cent.
A good night's sleep is a tonic to remember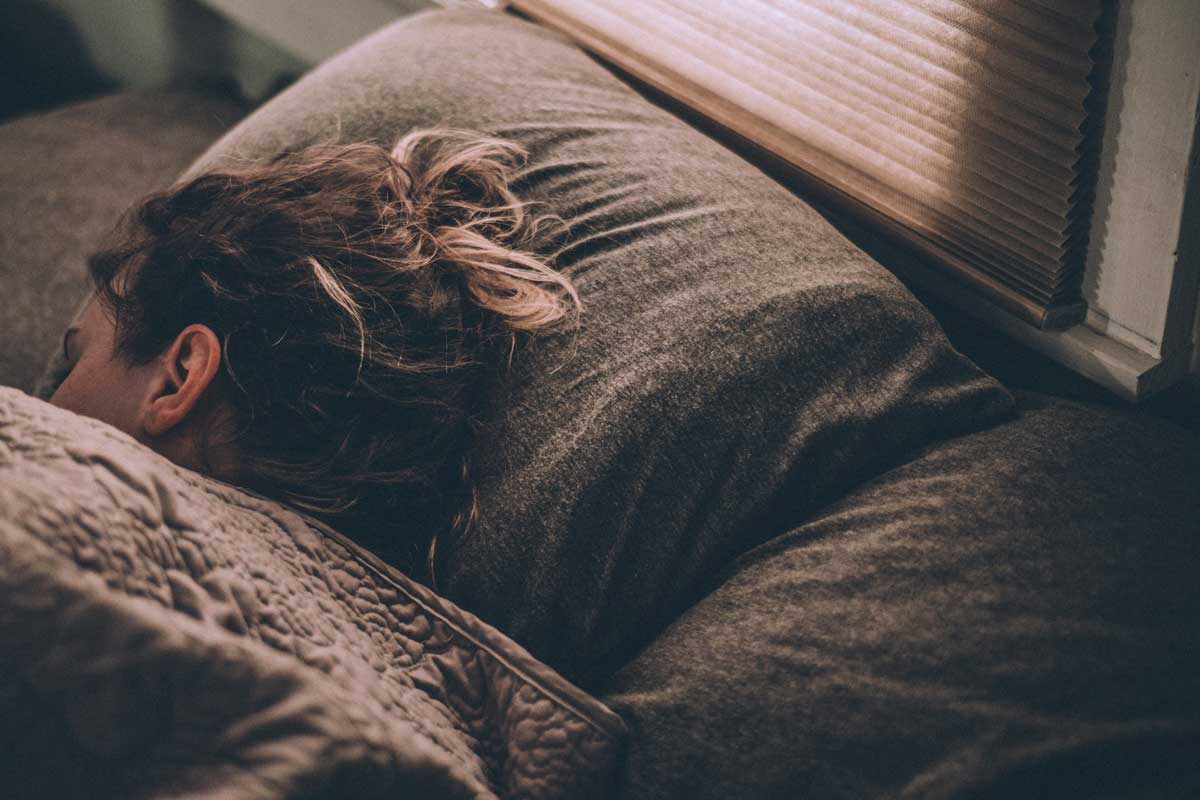 BY ANTHONY KING
Everyone suffers restless nights from time to time. Chewing over failures or worries at the end of the day undermines rest, especially deep sleep. 'A ruffled mind makes a restless pillow,' wrote author Charlotte Brontë.
A good night's sleep serves as a tonic. What's more, it is long recognised that shuteye gives learning and memory a boost. More recently, scientists revealed that the early phase of deep slow-wave sleep is especially important.
'When you learn something in the evening, that information becomes reactivated during sleep,' said Dr Bjoern Rasch, who took part in the Horizon-funded MemoSleep project and is a professor at the University of Fribourg.
The Swiss researcher added that 'Ruminations and negative thoughts increase our awakenings during sleep, make us wake earlier than we want and make us sleep less deeply.'
Reactivated thoughts
But there is good news too. Positive thoughts can also be reactivated in brain circuits and, in the process, improve sleep, according to Dr Rasch. He organized an experiment around the whole idea.
His test was a small boon to students in his university who received 50 Swiss francs (EUR 52) for every night they spent snoozing in a comfortable four-bed sleeping laboratory.
The students were connected to an electroencephalogram that monitored their brain waves. They also had their muscles monitored to record when they fell into slumber and what sleep-state they were in.
Some relaxation strategies allow people to fall asleep faster, but don't change the quality of sleep afterwards, according to Dr Rasch. He played hypnotic tapes with imagery such as a fish swimming in deep water, and with words suggestive of safety and relaxation, for the students.
'The subjects spent more time in the deeper slow-wave sleep stage after listening to the hypnotic tape,' said Dr Rasch. 'We would explain this by an increased reactivation of relaxing and reassuring thoughts during sleep, heard previously during the hypnosis tape.'
In future studies, Dr Rasch hopes to help patients who suffer from insomnia.
'It could not only help them fall asleep but could actually make their sleep more restful,' he said. Furthermore, this could aid people with psychological illnesses, such as post-traumatic stress disorder, who sleep poorly.
Seahorses and learning
The seahorse-shaped part of the brain called the hippocampus (from the Greek word for seahorse) is especially important for learning and memory. Scientists often use rodents to investigate their hippocampus in learning and sleep.
Rats, for example, are masters at remembering paths through mazes to find foods. The hippocampus is key to this recall.
Dr Juan Ramirez-Villegas uses rodents to probe how mammalian brains store memories – work that could eventually contribute to fighting human illnesses such as Alzheimer's.
As part of the Horizon-funded DREAM project, he discovered that another part of the brain – the brainstem – plays a crucial role along with the hippocampus and becomes active beforehand.
'It seems like the brainstem is setting up some scenery so that the hippocampus can reactivate memories across different stages of sleep,' said Dr Ramirez-Villegas, who is a postdoctoral fellow at the Institute of Science and Technology Austria.
He has attached electrodes to record activity in the brains of rats as they navigate a maze and afterwards as they sleep. Sleeping allows the brain to replay daytime events and etch them as long-term memories.
'It is very striking that the cells fire in the same order during sleep that they did during learning, but they are more compressed in time during sleep,' said Dr Ramirez-Villegas.
How we remember
The discovery was surprising because it suggests that the brainstem has an overlooked function in stimulating and changing memory formation. This seems to be true for rodents as much as for primates and, as a result, is likely to be a basic mechanism of the brains of mammals, including people.
The research, while crucial to understanding the basic operation of the brain, could have clinical benefits too. 'We are untangling the basic principles of memory processes, but we can also use these to ameliorate the effects of memory-related illnesses,' said Dr Ramirez-Villegas.
The research in this article was funded via the EU's European Research Council and the Marie Skłodowska-Curie Actions (MSCA). This article was originally published in Horizon, the EU Research and Innovation Magazine.
Noncommunicable diseases now 'top killers globally'
From heart disease to cancer and diabetes, noncommunicable diseases (NCDs) now outnumber infectious diseases as the "top killers globally," the UN health agency said in a new report, released on Wednesday, with one person under 70 dying every two seconds from an NCD.
The report and new data portal, was launched on the sidelines of the 77th session of the General Assembly, at an event co-organized by the World Health Organization (WHO) together with Bloomberg Philanthropies.
Report assets
NCDs constitute one of the greatest health and development challenges of this century, according to WHO.
Chief among them are cardiovascular diseases, such as heart disease and stroke; cancer; and diabetes and chronic respiratory diseases – as well as mental health illnesses.
Together they account for nearly three-quarters of deaths in the world, taking 41 million lives every year.
The report, Invisible numbers: The true extent of noncommunicable diseases and what to do about them, highlights NCDs statistics to illustrate the true scale of the threats and risk factors they pose.
It also shows cost-effective and globally applicable interventions that can lower those numbers and save lives and money.
"This report is a reminder of the true scale of the threat posed by NCDs and their risk factors," said WHO chief Adhanom Ghebreyesus.
Country-specific portal
Sharing the latest country-specific data, risk factors and policy implementation for 194 countries, the NCD data portal brings the numbers in the report to life.
Moreover, it allows data exploration on cardiovascular diseases, cancer, diabetes and chronic respiratory diseases along with their main drivers and risk factors, which include tobacco, unhealthy diet, harmful use of alcohol and lack of physical activity.
The portal spotlights patterns and trends throughout countries and allows comparison across nations and/or within geographical regions.
Important timing
To date, only a handful of countries are on track to meet the 2030 Sustainable Development Goal (SDG) target of reducing early deaths from NCDs by a third.
And yet, NCDs are at the heart of sustainable development and their prevention and treatment is a prime opportunity for investment that would have myriad impacts on economic growth, far outweighing the money spent.
"It is a misconception" that they are "diseases of high-income countries", said Bente Mikkelsen, WHO's Director of Noncommunicable Diseased, adding that a full 85 per cent of all premature deaths happen in low and middle-income countries.
At a critical juncture for public health, WHO said that the new information offers a chance to address the issue and recommends spending more on prevention.
Investing $18 billion a year across all low and middle-income countries could generate net economic benefits of $2.7 trillion by 2030.
At the event, the WHO chief called on global leaders to take urgent action on NCDs and renewed the two-year appointment of Michael R. Bloomberg as WHO Global Ambassador for Noncommunicable Diseases and Injuries – his third reappointment since 2016.
"As we continue to respond to this pandemic and prepare for the next, we have seen the critical importance of addressing a major risk factor in COVID-19 hospitalizations and deaths – noncommunicable diseases," said Mr. Bloomberg.
He maintained that they can often be prevented with investment in "proven, cost-effective interventions" and looked forward to continuing to make "life-saving investments in NCD and injury prevention" alongside WHO.