Deloitte and Tax Analysts Take Great Strides to Increase Tax Policy Transparency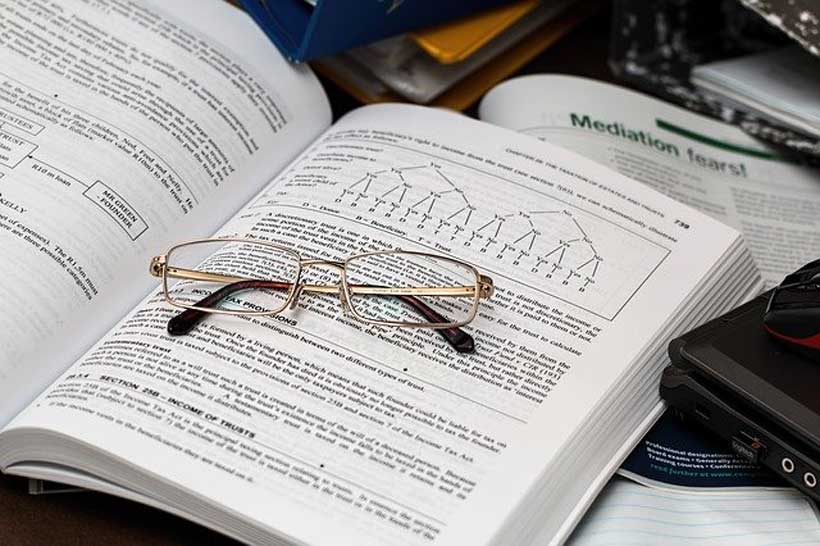 Today Deloitte Tax LLP ("Deloitte") announced an agreement with Tax Analysts, the publisher of the Tax Notes product portfolio, to make the nonprofit's federal tax law library available to the general public. Placing Tax Notes' entire federal tax law library in front of a paywall is a win for tax policy transparency, as it grants the public easy access to timely information and updates on a platform that is intuitive and reliable.
"It has become increasingly challenging for many in the tax profession to find content when they are looking for it. This has been true despite living in an era where vast pools of information are available and should be at our fingertips. Until now, the ability to access current federal tax law required a time-consuming approach of cobbling together information from a variety of sources," said Chuck Kosal, chief transformation officer, Deloitte Tax LLP.
"By teaming with Tax Analysts on this effort, not only are we helping our clients easily access relevant data on federal tax policies impacting their businesses, but we're making an impact on the public at large. This is in keeping with Deloitte's mission to make an impact that matters in the communities where we live and work — in this case, making business-critical federal tax information readily available to those who need it."
"For the last 50 years, Tax Analysts has continuously fought to ensure the disclosure of the IRS's working law. In 1972, the organization obtained public access to private letter rulings and technical advice memoranda, and through the years, engaged in numerous efforts to continue to gain access to guidance documents. It is fitting that Tax Analysts, with Deloitte's support, would be pioneering a project to make that working law publicly available to all. I am thrilled to have engaged with Deloitte on this effort," said Cara Griffith, president and CEO of Tax Analysts.
"Fundamentally, we believe that every U.S. taxpayer should have access to current tax law," added Banks Edwards, managing partner, Washington National Tax, Deloitte Tax LLP. "We are thrilled that our effort with Tax Analysts not only supports their larger effort to bring transparency to tax policy issues, but it also helps alleviate a real pain point for those who have struggled to easily access the most recent tax laws and the Treasury Department's interpretation of them. Deloitte is proud to sponsor Tax Analysts' efforts to offer a real, tangible solution."
Tax Notes' federal tax law library is part of an extensive suite of daily tax news, analysis, research and reference tools. As part of Deloitte Tax's sponsorship, visitors to the site can now access details about the federal code, regulations, and other primary source documents, including the Internal Revenue Code of 1986; proposed, final and temporary regulations; rules for lawyers, accountants and others practicing before the IRS; Treasury decisions, IRS guidance, and private rulings; court and legislative documents; public comments on regulations; rate tables; and other correspondence, press releases and miscellaneous tax documents.
Why financial institutions are banking on sustainability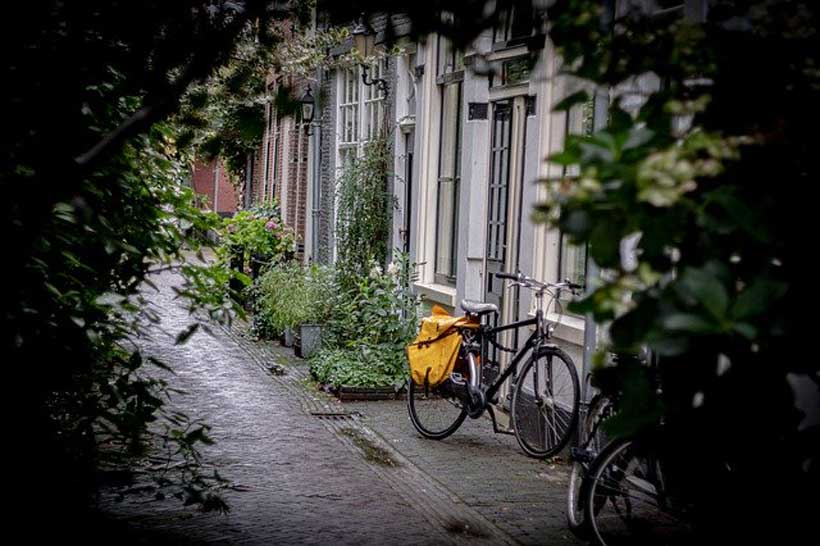 Eric Usher's day planner is filled with meetings with the heads of some of the world's biggest banks. And while he has years of experience working with the financial industry, his mission isn't profit. It is to support and challenge banks and other financial institutions to lay the foundation for a more sustainable future.
Usher is the head of the United Nations Environment Programme Finance Initiative (UNEP FI), a partnership between UNEP, banks, insurers and investment companies that has established among the most important sustainability frameworks for the sector. Its aim is to align private money with the UN Sustainable Development Goals that aim to shift our economy to clean energy, eliminate hunger, foster gender equality and achieve more than a dozen other social and environmental targets.
In his role, Usher has worked with financial institutions to put sustainability at the heart of their business strategy.
"If we want to meet global sustainability challenges, we absolutely need the support of the private sector," said Usher recently. "There just isn't enough public money out there, especially in the wake of COVID-19, to finance the massive structural changes our societies desperately need."
The Organization for Economic Cooperation and Development estimates it will cost $6.9 trillion annually through 2030 to finance the sustainable development goals.
Usher's comments came just ahead of the United Nations Climate Change Conference of Parties, known as COP26. The gathering came with the planet slipping dangerously behind the goals of 2015's landmark Paris Agreement and already experiencing the effects of a changing climate. Progress towards the other Sustainable Development Goals has also been uneven.
Origins of a movement
UNEP FI was born out of a group of six banks that met on the sidelines of 1992's Rio Earth Summit, considered by many as one of the most important environmental gatherings of the last three decades.
Nearly 30 years later, more than 450 financial institutions are members of what is the UN's largest partnership with the finance industry.
In the past year alone, member banks have given 113 million vulnerable customers access to financial services and advised over 15,000 companies on their climate strategies.
Not only is that work helping people and the planet, it's also securing the future of financial stability. The burgeoning green economy is creating a host of new investment and lending opportunities. Institutional investors and retail banking customers are increasingly demanding that financial institutions uphold environmental standards. And, perhaps most importantly, a growing number of financial institutions have realized that financing fossil fuels, and other projects that harm the environment, is bad for their long-term future.
"I truly believe that the next 30 years of our economy and our society, can't be like the last 30 years," said Guy Cormier, CEO of Desjardins Group, one of Canada's largest financial services companies. "The activities of a financial institution can make a real difference in the lives of the people and also in the environment."
Becoming more environmentally sustainable requires banks, insurers and investors to redesign their business models, says Usher.
"Traditional risk (in the financial sector) looks at what failed in the past," said Usher, "With climate change that doesn't work. Now it's about forecasting the future, which isn't easy and therefore is an area that we work with our members to develop the norms and standards needed to respond."
The latest Intergovernmental Panel on Climate Change , released in September, finds that nearly every corner of the world has been touched by climate change. UNEP's Emissions Gap Report 2021 found that, even with new national climate pledges and mitigation measures, the world is still on track for a global temperature rise of 2.7°C by the end of the century, which could lead to catastrophic climate impacts. To keep global warming below 1.5°C this century, the aspirational goal of the Paris Agreement, countries would need to halve annual greenhouse gas emissions in the next eight years.
With this as a backdrop, Usher says the work of the UNEP FI has never been so important.
"There really is no time to waste," said Usher. "The current decade is critical to determining the future of our species and our planet."
Guiding principles
To shepherd the financial industry towards sustainability, UNEP FI has unveiled a series of guiding frameworks including:
These industry frameworks have attracted widespread support among financial institutions. Some 80 per cent of the investment industry has committed to the Principles for Responsible Investment while 260 banks, representing $70 trillion in assets, have signed onto the Principles for Responsible Banking.
The Principles [for Responsible Banking] are very much hinged on the Paris Agreement as well as the Sustainable Development Goals," said Siobhan Toohill, Group Head of Sustainability, Westpac. "It's clear that climate change is a really significant factor that banks need to address… and there are areas of impacts that we need to give closer attention to, such as biodiversity."
A progress report, released in October, highlights the accomplishments of the responsible banking principles initiative. Among other things, it found that signatories have mobilized at least $2.3 trillion in sustainable financing. What's more, 94 per cent of banks identify sustainability as a strategic priority.
The industry frameworks developed by UNEP FI help financial institutions embed sustainability into all aspects of their business. But with more than US$100 trillion required to transition the global economy to net-zero emissions by 2050 – and US$32 trillion of that over the next decade – there is an urgent need to focus financing on helping to achieve that goal.
Three UNEP FI-convened groups are working with more than 170 investors, banks and insurers to develop the tools and science-based guidance to use with their customers and the companies they invest in to decarbonize their businesses. The financial institutions are setting targets every few years and making their progress public via annual reporting to ensure that their work can be measured and scrutinized, and that they keep their commitments on track.
The large number of financial institutions involved and the near-term action that has been committed to, have left Usher optimistic about the future.
"There's no question we have a lot of work to do to make our societies more sustainable," he said. "But in the private sector, the desire for real change is growing and that makes me hopeful."
8 Time Management Tricks to Handle Studies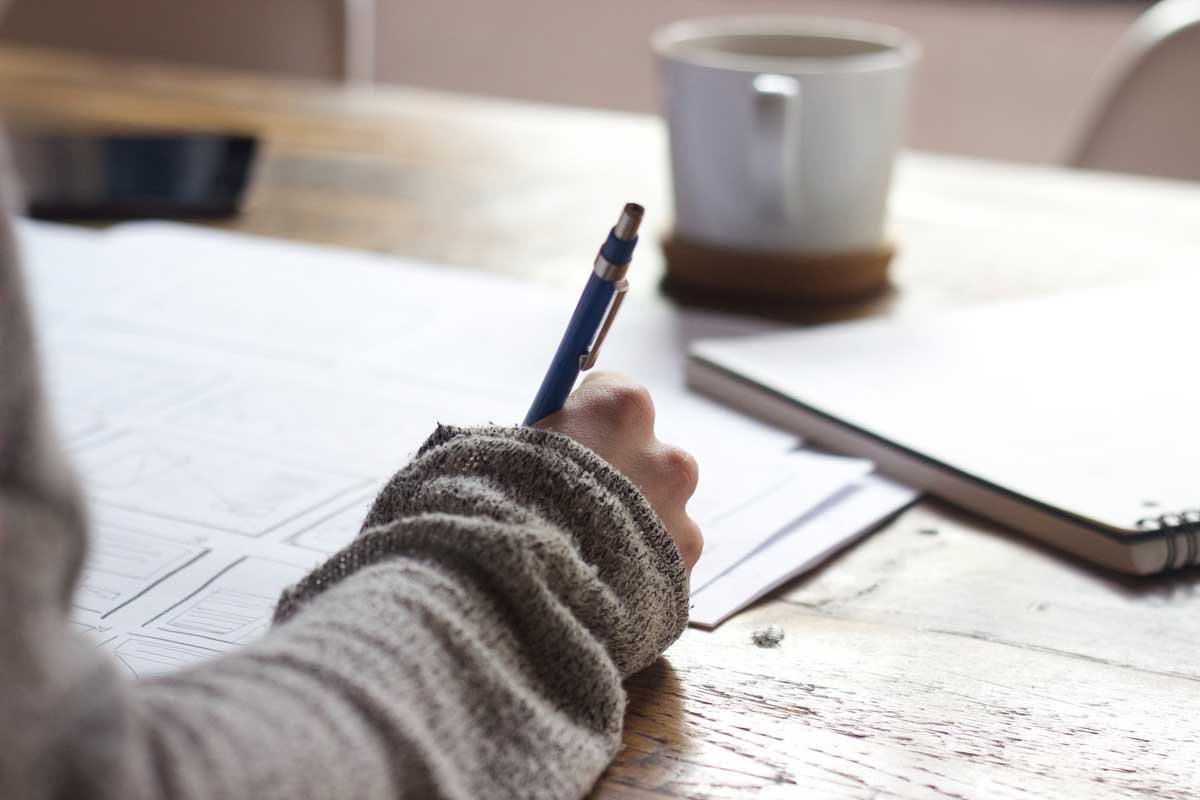 For many students, midterms are just around the corner! It's the final effort that they have to make before going back home for the holidays. You definitely want to spend some time with your family, eat that big Thanksgiving dinner, wrap up presents for Christmas, and enjoy this winter break.
So, it would be a shame if you had to spend every spare minute studying for exams, especially if you have to retake some of them after the break! Many learners find it helpful when they follow some time management strategies. This way, they can organize their studies in a more efficient manner and have more free time in the end.
Of course, there are situations when learners are just overwhelmed with classes, especially when they are getting close to their midterms. You can always order essay online if you feel like you need help. After all, it's much better to have everything done by the end of the year. As for the rest of your studies, here are eight great time management tricks!
Use a To-Do List App
This is a very obvious tip, but it's also very effective! Many students enjoy ticking off the completed tasks because it creates a sense of accomplishment. Luckily, there are plenty of apps for your phone where you can create to-do lists. They can also be very colorful and user-friendly, in case you need some more encouragement!
Get Rid of Any Distractions
You need to be in the zone for a studying session. So, turn off the TV, clean up your desk, and close all tabs that you don't need. You should pay all of your attention to the learning process or order a special assignment from essay service to focus on the ones that matter the most. This way, you can finish your work faster and still remember what you learned the next day.
Employ an Anti-procrastination Plan
This is basically a big to-do list, only with the big picture stuff. In other words, you have to use a calendar with all tasks and classes in the near future. So, you can't procrastinate because you see every big thing that you need to do. Try breaking larger tasks into smaller ones that can be done faster. And don't put off everything until tomorrow!
Keep an Eye Out for Any Time Wasters
Your TV, laptop, or phone take a huge part of your day-to-day life. Students often scroll their social media accounts without realizing that the whole day passed by. There are actually some apps that can block your screen activity when you are studying. They can be installed both on your phone and your computer, so you don't waste any more time.
Identify Your Most Productive Time of the Day (Or Night)
If you are a college student, you probably already know that there are different productivity cycles. Some learners can barely get up in the morning for their early classes. And others are cheerful and ready to start the day as soon as they wake up. Often, these productivity cycles can get messed up when you are staying up too late or don't get enough sleep and nutrition.
This is actually a problem for many learners. When you have no energy in the morning and still have to go to class, you won't be in the mood to study in the evening. You can have a quick nap after classes to recharge. Or, if you are a morning person, try to do some learning before going to attend your lessons, while you are still joyful and not tired from all the studying.
Use a "Time Budget"
This trick might need some effort on your part. Take a week of your studies to understand how many minutes you need to complete each task. Learners also have to write down these activities, even if it's just doing dishes, cooking, chatting with their family, and other stuff. With this journal, students will know how much time they have left to prepare for exams.
Have Frequent Breaks
This is a trick that can be used by learners of all ages. Research shows that when you take little breaks during your studying session, you can absorb information faster. It's much better to read for 30 minutes, take a 10-minute break, and get back to it. When you are sitting at your table doing the same task for 2 hours, your mind will definitely start to wander.
Set Realistic Goals
When learners start preparing for midterms or studying in general, they often don't know their end goals. Of course, passing the exams and finishing college is the ultimate objective for the future. Finishing a chapter or passing a test seems like a thing that you achieve easily! This is also a motivation tool for those people who have trouble with concentration.
To Sum Up
So, there you have it, eight time management tricks to handle your studies! It's a busy time of the year for students. They need to spend as much effort as possible on their learning to pass exams and enjoy holidays. So, make sure to find something that works for you! With a little determination, you will pass those exams in no time.
Used Cars Values and Car Finance
Current Situation
The buoyant used car market has helped car manufacturer finance hubs post record profits over the summer, easing the pressure on the car industry, as production and sales are restricted by the global chip crisis.
Volkswagen's financial services arm almost trebled its pre-tax profit in the three months between July and September to €1.5bn. The finance industry as a whole has benefited from high used car demand, strong residual values (predicated future value of vehicles) and higher value loans from used cars having a higher than expected resale value.
Prices in the used car market particularly have significantly increased; as new car production fell, the demand is outweighing the supply, with many car dealerships reporting stocking issues. In some cases, used cars are being valued higher than their new car counterpart.
The Future
As the global chip crisis eases, the supply of vehicles will start to flow back into showrooms, which will mean used cars will steadily start to depreciate again like they would in 'normal' times.
Despite potential macro factors that could affect the market, such as raising fuel costs, inflation and potential interest increases, it doesn't look like the market will change anytime soon. Christmas is traditionally a quieter period for the sector, and used cars naturally fall in December before rising again in January. However, there is nothing to suggest that's going to be the case this year, and wider supply issues will affect large fleet and rental companies, as they are now turning to the used car market to plug the holes in their own inventory.
With PCP such a popular product, many consumers have reached the end of their agreement where many trade in their old car for a new one, but as such there is a significant waiting list, so it appears car makers want to prioritise retail sales first and much of 2022 will be making up ground on delivering cars to those customers whose agreements have lapsed.
Other industry's supply chains are heavily reliant on the new car market, which goes beyond the individual in the showroom, so once retail has caught up they will then service fleet companies, third-party schemes like Motability and rental companies. So, although the future can't be 100% predicted, it looks like used car prices will remain stable for much of 2022.
The Consumer
Do high prices mean the consumer will automatically lose out? Well not exactly – as mentioned previously, high residual values on PCP products will mean lower monthly payments. Another benefit at present is the fact that interest rates remain at a record all-time low of 0.1%; so if you are interested in a standard hire purchase (HP) agreement or even a bad credit car finance agreement, taking advantage of the low interest rates will make the payments cheaper and, even if the rates do increase, most HP contracts are based on a fixed rate of interest which means it won't go up or down during the length of the loan.
There are pros and cons to entering the used car market at present – the decision should be made by the individual, but it does seem like current conditionals could be around to stay for a while longer.