Brexit deal: How new EU-UK relations will affect you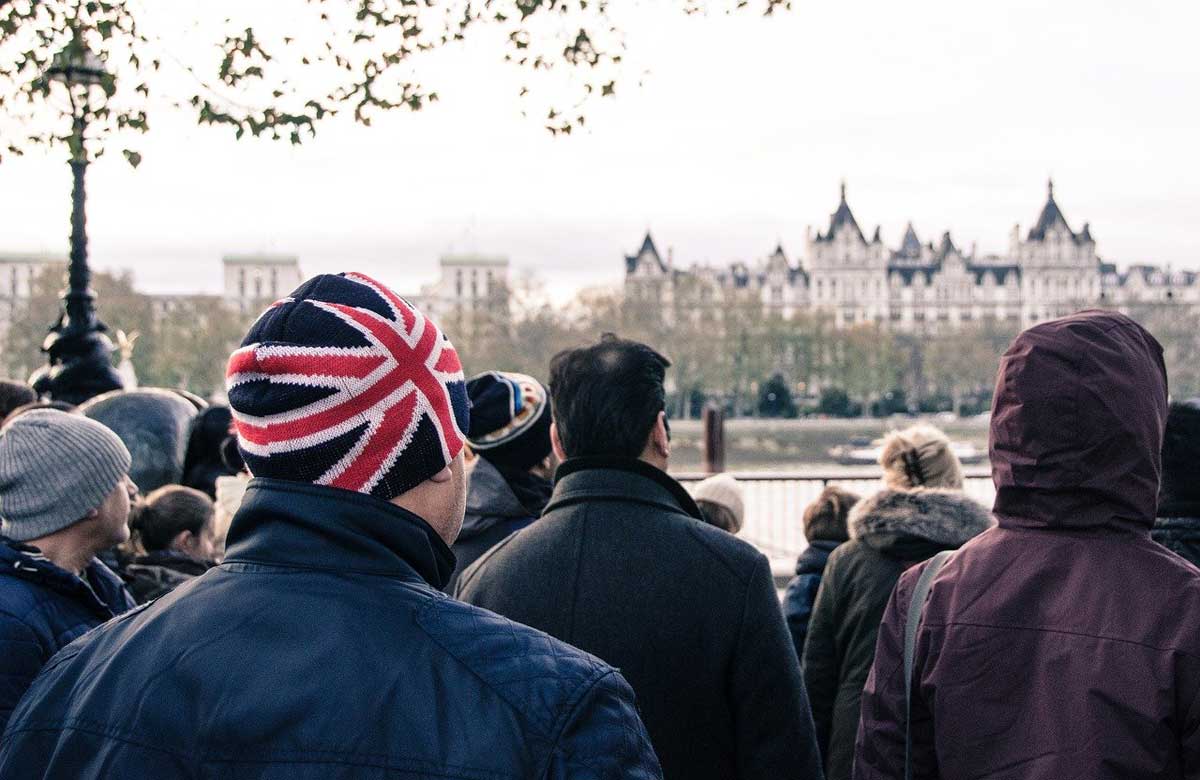 EU-UK relations are changing following Brexit and the deal reached at the end of 2020. Find out what this means for you.
The UK left the EU on 31 January 2020. There was a transition period during which the UK remained part of the Single market and Customs Union to allow for negotiations on the future relations. Following intense negotiations, an agreement on future EU-UK relations was concluded end of December 2020. Although it will be provisionally applied, it will still need to be approved by the Parliament before it can formally enter into force. MEPs are currently scrutinising the text in the specialised parliamentary committees before voting on it during a plenary session.
A number of issues were already covered by the withdrawal agreement, which the EU and the UK agreed at the end of 2019. This agreement on the separation issues deals with the protection of the rights of EU citizens in the UK and UK citizens living in other parts of the EU, the UK's financial commitments undertaken as a member state, as well as border issues, especially on the Isle of Ireland.
Living and working in the UK or the EU
EU citizens in the UK or UK citizens in an EU member state who were already living there before January 2021 are allowed to continue living and working where they are now provided they registered and were granted settlement permits by the national authorities of the member states or the UK.
For those UK citizens not already living in the EU, their right to live and work in any EU country apart from the Republic of Ireland (as the UK has a separate agreement with them) is not automatically granted and can be subject to restrictions. Also, they no longer have their qualifications automatically recognised in EU countries, which was previously the case.
For UK citizens wanting to visit or stay in the EU for more than 90 days for any reason need to meet the requirements for entry and stay for people from outside the EU. This also applies to UK citizens with a second home in the EU.
People from the EU wanting to move to the UK for a long-term stay or work – meaning more than six months – will need to meet the migration conditions set out by the UK government, including applying for a visa.
Travelling
UK citizens can visit the EU for up to 90 days within any 180-day period without needing a visa.
However, UK citizens can no longer make use of the EU's fast track passport controls and customs lanes. They also need to have a return ticket and be able to prove they have enough funds for their stay. They also need to have at least six months left on their passport.
EU citizens can visit the UK for up to six months without needing a visa. EU citizens will need to present a valid passport to visit the UK.
Healthcare
EU citizens temporarily staying in the UK still benefit from emergency healthcare based on the European Health Insurance Card. For stays longer than six months, they need to pay a healthcare surcharge.
Pensioners continue to benefit from healthcare where they live. The country paying for their pension will reimburse the country of residence.
Erasmus
The UK has decided to stop participating in the popular Erasmus+ exchange programme and to create its own exchange programme. Therefore EU students will not be able to participate in exchange programme in the UK anymore. However, people from Northern Ireland can continue to take part.
Trade in goods and services
With the agreement, goods exchanged between the UK and EU countries are not subject to tariffs or quotas. However, there are new procedures for moving goods to and from the UK as border controls on the respect of the internal market rules (sanitary, security, social, environmental standard for example) or applicable UK regulation are in place. This means more red tape and additional costs. For example, all imports into the EU are subject to customs formalities while they must also meet all EU standards so they are subject to regulatory checks and controls. This does not apply to goods being moved between Northern Ireland and the EU.
Regarding services, UK companies no longer have the automatic right to offer services across the EU. If they want to continue operating in the EU, they will need to establish themselves here.
Iran: UN condemns violent crackdown against hijab protests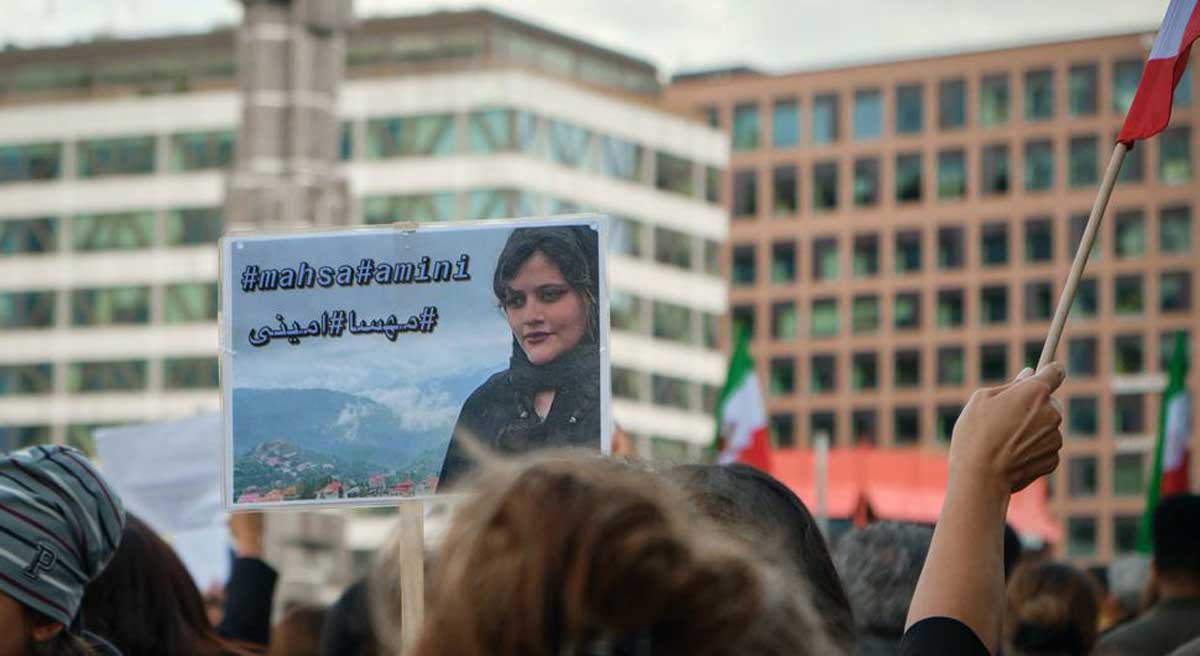 Authorities in Iran must fully respect the rights of protestors calling for justice for Mahsa Amini, the young woman who died in custody after being arrested for allegedly violating strict dress codes, the UN human rights office, OHCHR, said on Tuesday. Later in the day, the UN chief said he was becoming "increasingly concerned" about reports of the death toll rising, "including women and children."
OHCHR said it was very concerned about the continued violent response to the protests, as well as communications restrictions affecting phones, the internet and social media, Spokesperson Ravina Shamdasani told journalists in Geneva.
Ms. Amini, 22, was arrested by Iran's "morality police" in the capital, Tehran, on 13 September, for allegedly not wearing a hijab in full compliance with mandatory requirements. 
She fell into a coma shortly after collapsing at a detention centre and died three days later from a heart attack, according to the authorities.
In his statement released via his Spokesperson, UN Secretary-General António Guterres said he had been following events closely, and he called on security forces to stop using "unnecessary or disproportionate force".
He appealed for restraint, to avoid any escalation: "We underline the need for prompt, impartial and effective investigation into Ms. Mahsa Amini's death by an independent competent authority."
OHCHR's Ms. Shamdasani noted that the Iranian Government had so far failed to launch an "adequate investigation" into the circumstances surrounding Ms. Amini's death.
Wave of demonstrations
Since her death, thousands have joined anti-government demonstrations throughout the country.
Security forces have responded at times with live ammunition, and many people have been killed, injured and detained in the protests.
Violent response to protests
On Saturday, State media put the number killed at 41, she added. However, non-governmental organizations monitoring the situation have reported a higher number of deaths, including of women and children, and hundreds injured across at least 11 provinces.
"We are extremely concerned by comments by some leaders vilifying protesters, and by the apparent unnecessary and disproportionate use of force against protesters," said Ms. Shamdasani.
"Firearms must never be used simply to disperse an assembly. In the context of assemblies, they should only be used in cases of an imminent threat to life or of serious injury." 
Number of arrests unknown
Meanwhile, reports indicate that hundreds of people have also been arrested, including human rights defenders, lawyers, civil society activists, and at least 18 journalists. The Government has not announced the overall number of arrests.
Ms. Shamdasani reported that in the province of Gilan alone, the police chief said 739 people, including 60 women, had been detained during three days of protests.
OHCHR called on the authorities to ensure the rights to due process and to release all who have been arbitrarily detained.
'Persistent impunity' for violations
"We are concerned that the disruption to communications services has serious effects on people's ability to exchange information, to carry out economic activities and to access public services," she continued.
"This undermines numerous human rights, notably the right to freedom of expression. We call on the authorities to fully restore Internet access."
OHCHR also expressed concern over "the persistent impunity with respect to human rights violations in Iran", including the recurring deaths of protesters due to the alleged use of lethal force by security forces in November 2019, July 2021, and May of this year.
"Our Office reiterates our call upon the Iranian authorities to fully respect the rights to freedom of opinion, expression, peaceful assembly and association, as a State party to the International Covenant on Civil and Political Rights," said Ms. Shamdasani.
South Sudan violence proliferating
Deeply disturbing violence is escalating "all over" South Sudan, top independent UN human rights experts have warned.
Women and girls continue to be gang-raped and survivors have been described as "zombies, physically and emotionally dead", according to the UN Commission on Human Rights in the world's youngest nation.
Police the peace
In an alert, Commission chairperson, Yasmin Sooka, said that it was critical for the international community to monitor the country's peace agreement, along with other reforms – including of the armed forces and the constitution.
Transitional justice bodies are also urgently needed, as per an agreement made four years ago by the country's Government, the Commission noted.
"Without these steps, we are likely to see millions more South Sudanese displaced or crossing borders, creating havoc for neighbouring countries and aid agencies," Ms. Sooka said.
According to South Sudan's 2018 peace agreement, elections have been postponed until late 2024.
Death threats
But conditions must be peaceful for a national poll to happen and South Sudanese people "who have questioned the government or exposed atrocities have received death threats, been detained or tortured", the rights commission explained.
The panel noted that none of the three proposed transitional justice bodies agreed in 2018 have been created, namely the Commission on Truth, Reconciliation and Healing, the Hybrid Court or the Compensation and Reparation Authority.
The independent rights panel – which was established by the Human Rights Council in 2016 – said that "women raped by armed forces while collecting firewood are threatened with death if they report it".
Often, the police are too ill-equipped to do their job; "they cannot arrest a soldier who is better armed and protected the Commission said in a recent statement.
Justice denied
In a further illustration of the lack of justice for survivors, the rights investigators noted that in Unity State and rural parts of Western Equatoria, "there is no formal court to deal with serious crimes like murder and rape, only customary courts".
During a visit this month to Western Equatoria, the Commission described seeing "very young girls with babies around military bases" and hearing "multiple accounts of soldiers from both government and opposition forces abducting women".
Speaking at a Global Survivors Forum in New York at the weekend, hosted by Nobel Peace Prize winners Denis Mukwege and Nadia Murad, to examine best practice for reparations for sexual violence, inquiry Commissioner Andrew Clapham said: "Survivors in South Sudan, particularly those of repeated incidents of sexual violence, tell us again and again that criminal accountability is the only way to guarantee their safety and peace for the country. That's why setting up the Hybrid Court is non-negotiable."
UNSC urged to act in face of 'humanitarian catastrophe' in Haiti
The Security Council must act urgently to support Haiti as the gang, economic, and fuel supply crises there "intersect in altogether new and frightening ways", the head of the UN Mission in the country, BINUH, said on Monday.
Meanwhile, political stakeholders are still struggling to find common ground and define a path to elections against this backdrop, she added.
Haitian-led solution critical
"An economic crisis, a gang crisis, and a political crisis have converged into a humanitarian catastrophe. We must not lose hope, but rather combine our efforts to find a pathway to a better tomorrow," said UN Special Representative Helen La Lime, speaking from the capital Port-au-Prince.
"A Haitian-led political solution is the first necessary step to address the current crisis. To support Haitians in their effort towards a better future, this Council must take urgent action."
Gang violence continues to disrupt daily life in Haiti, driving more than 20,000 people from their homes.
More than 1 million affected
The UN estimates that at least 1.5 million people in the Caribbean country have been directly impacted by recent unrest, with gender-based violence, and in particular rape, being used systematically.
The economic crisis has caused food prices to soar, while fuel is often available only on the black market.
Protests broke out in Haiti after the Prime Minister announced on 11 September that the Government will reduce some $400 million in fuel subsidies in efforts to increase revenue for social programmes.
By the following day, barricades had been erected throughout the country, prompting a nationwide shutdown, with the situation persisting in the capital for a full five days.
One of the largest gang alliances also blocked the main fuel terminal there on 12 September. The siege lasted for over a week, despite concerted operations by the police over the weekend.
Good offices role
On the political front, Ms. La Lime said she has maintained good relations with all sectors of society and has encouraged dialogue.
"While so-far inconclusive efforts have led to a perceived stalemate, national stakeholders have begun to re-engage with a renewed sense of urgency. In the past weeks, Government representatives, political groups, and civil society organizations launched new consultations on ways to forge a wider consensus on a path to elections. But we're not there yet," she said.
Aid delivery hampered
The insecurity has also severely curtailed humanitarian access and made it "very difficult and dangerous" to deliver, according to Valerie N. Guarnieri, Deputy Executive Director at the World Food Programme (WFP).
"We expect food security to further deteriorate this year, surpassing the record high of 4.5 million people estimated to face crisis or worse levels of acute food insecurity, including 1.3 million people in emergency," she said.
The gangs strangling the capitol are blocking access to fuel supplies and key logistics hubs, including ports and airports, as well as road access to other areas of the country.
Protesters have also ransacked and looted humanitarian warehouses, with WFP losing one-third of its food stocks in just one week. UN agencies and partners estimate they have lost some $6 million during such attacks, which come at the peak of the hurricane season.
Appeal for support
Ms. Guarnieri stressed that WFP and other aid agencies intend to stay and deliver in Haiti despite the challenges, but will need greater assistance.
"Simply put, we're not in a position to support all of those that need our help due to the general lawlessness and operational environment," she said.
"Therefore, we're looking forward to increased support from the Member States, from you, to further facilitate humanitarian access as well as protection of humanitarian actors, personnel and assets."
Fighting illicit trafficking
The armed groups not only compromise stability and security, they also hamper efforts towards peace and lasting development, said Ghada Fathi Waly, Executive Director of the UN Office on Drugs and Crimes (UNODC).
Haiti is particularly vulnerable to the illicit traffic in commodities, particularly drugs, firearms and ammunition. due to its 1,500 kilometres of coastline and land border with the Dominican Republic.
Ms. Waly said UNODC is supporting border management and is working to map out transnational criminal activities in Haiti, as well as their regional impact.
They are also assisting the authorities in building capacity to inspect containers at strategic points such as ports and border crossings.
"These efforts should ensure that customs revenue be effectively sent to activities to support border modernization and border management," she said, speaking in French.