Vandalism on the Capitol Hill: Points to ponder for Pakistan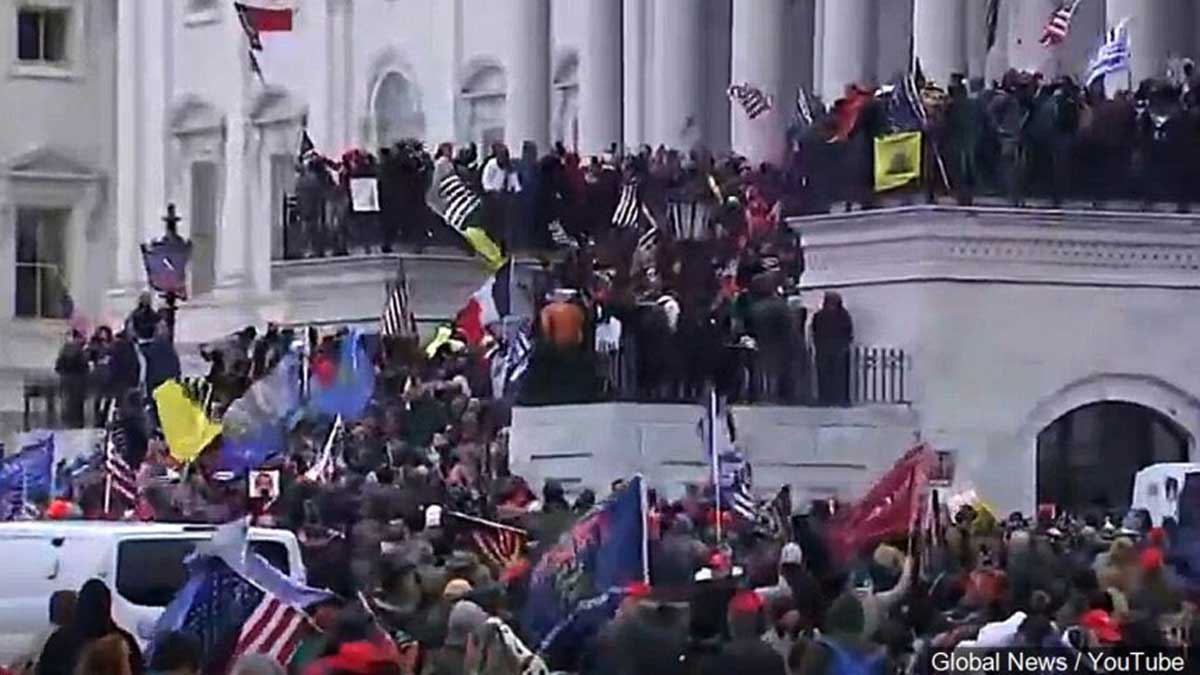 The mob attack on the Hill engenders several questions about `demokratia', `power to the people'. Has democracy become outdated in modern age? Or, it has all along been a flawed system? Does today's democracy has two masks, one practical and another practical? Has democracy failed to deliver goods?
Could mafias coexist with democracy?
Aristotelian democracy and Modern Age
Aristotelian democracy has been criticized because of incompatibility of being at once `nonegalitarian' and `socially equal'. In his study of political systems (oligarchy, monarchy, ochlocracy, etc), Aristotle concluded demokratia was probably the best system. The problem that bothered him was that the majority of free people (excluding women and slaves) would use their brute voting power to introduce pro-poor legislation like taking away property from the rich.
Aristotle suggested that we reduce income inequalities so that have-not representatives of the poor people were not tempted to prowl upon haves' property. James Maddison (England) harboured similar concerns. He feared `if freemen had democracy, then the poor farmers would insist on taking property from the rich' via land reforms (Noam Chomsky, Power Systems, p 84). The fear was addressed by creating a senate (US) or a house of lords (Britain) as antidotes against legislative vulgarities of house of representative or a house of commons.
Aristotle could not visualize that two powerful politico -economic systems would emerge after his demise, socialism and capitalism. Aristotelian system had an uncanny `socialist' wrapper. As such, it would be unpalatable to those following socialism.
Failure of the upper house
Creating an upper house, a house of the rich, did not balance the poor against the rich. Soon contesting an election became a rich-man's business. And both houses became populated with the filthy rich.
Aristotle would rejoice in the grave to see even, both, Pakistan's National Assembly and the Senate, being populated by the rich. One member defiantly wore a Louis Moinet `Meteoris' wrist-watch, worth about Rs460m. They never took any legislative steps to equalise citizens in access to education, medicare, housing and jobs. In short, in all realms of life in Pakistan. In the USA, also, the Republicans view the democrats as disguised socialist.
Pak law makers never looked into the origin of landed aristocracy, chiefs and chieftains in the subcontinent during the Mughal and British periods. A politician knows the art of playing cricket. One day he may be fire and fury against `ESTABLISHMENT'. Another day he may pose as champion of `establishment'.
The pliable politician knows the art of staying afloat, along with paraphernalia of legislature and other pillars of constitution. Doubtless, democracy in the USA as also in Pakistan is Aristotle's dream as it is, by and large, stable, rich and pro-rich.
Free reins to mafia
In the case of the USA, the legislators from the Republican Party being pro-capitalism are reluctant to undertake radical pro-poor reform. In Pakistan's case, pro-rich interpretations of Islam blocked all avenues of reform.
The Qazalbash Waqf v. Chief Land Commissioner (PLD 1990 SC 99) judgment is a majority-opinion judicial decision that blocked `land reform' in Pakistan. The landed aristocracy began to occupy both houses. They ensured that agricultural incomes are not taxed. While NAB remained engaged in investigating urban incomes. No effort was made to probe origin of agricultural mafia.
Iron law of oligarchy
An inherent flaw of modern democracy is that the whole population of voters could not flock to parliament to participate in discussions. Only a handful of people within the parliament make decisions for the whole country. Noam Chomsky calls the people in a democracy `a bewildered herd'.
Robert Michels, the sociologist who devised the Iron Law of Oligarchy
The iron law of oligarchy is a political theory, first developed by the German sociologist Robert Michels in his 1911 book, Political Parties. It asserts that rule by an elite, or oligarchy, is inevitable as an "iron law" within any democratic organization as part of the "tactical and technical necessities" of organization.
Michels's theory states that all complex organizations, regardless of how democratic they are when started, eventually develop into oligarchies. Michels observed that since no sufficiently-large and complex organization can function purely as a direct democracy, power within an organization will always get delegated to individuals within that group, elected or otherwise.
Following China model
It is naïve for Pakistan play China model overnight. Divested of morality, an ordinary Chinese consider it just normal to give or take `body pleasure' for money. In Khanewal some Chinese engineers scuffled with police when it tried to prevent them from going to a `red-light area'. Chinese experience of symbiotic relation between political stat ability and economic progress is different from other countries. Mao Zedong travelled over 6000 kilometers in Long March to create awareness in people. kilometers to create political awareness. Mao's struggle reflects China's fascinating Marxist transformation.Pakistani sand-dune `leaders' are sans Weltanschanschauung.Bolman and Deal say `Great leadership begins when a leader's world view [Weltanschanschauung] and personal story, honed over years of experience, meet a situation that both presents challenges and opportunities'. They add, `Great leaders test and evolve their story over time, experimenting, polishing abandoning plot lines that don't work, and re-inventing those that do. Bad stories often lead to disaster, but good ones conjure magic' (Lee G. Bolman and Terrence E Deal, How Great Leaders Think: The Art of Reframing, 2014, Jossey-Bass, page 193). Weltanschauung is a German word which literally means `world view'. The word combines "Welt" ("world") with "Anschauung" ("view"), which ultimately derives from the Middle High German verb schouwen ("to look at" or "to see"). It is a particular philosophy or view of life; the world views of an individual or group. It is a concept fundamental to German philosophy and epistemology and refers to a wide world perception. Additionally, it refers to the framework of ideas and beliefs forming a global description through which an individual, group or culture watches and interprets the world and interacts with it.
Study of leadership styles across swathes of literature indicates that the two traits, a `world view' and a `story line' are common in all business leaders (Steve Job, Penny, Eisner, Ford, and Rockefeller). Or, in political leaders like Hitler, Lenin, Stalin, Mao, and Lincoln, whether you abhor or adore them.
China's leaders and morality is different from Pakistan's. Pakistanis are `committed' to Islamic orientation. It is however questionable why Islamic clauses in Pakistan's constitution became a hostage to miniscule obscurantist minority. Those claiming to transform Pakistan could learn a lot from Mao Zedong. He first understood principles of socialism, and then travelled over 6000 kilometers to create awareness in people. Do our leaders have any vision, ideology?
Medina State: Rhetoric vs reality
There is nan additional problem in Pakistan. Venal politicians pander to people's religious sentiments by indulging in religious rigmarole. There was talk of convertingakistan into a Medina State. Much to his chagrin, even chairman of Pakistan's Islamic Ideology Council had to warn(October 22, 2018) medina state proponent against `romanticism'. He urged the government to set up a task force to realize a "Medina State" and suggested the formation of a task force to realize this vision., The whole of Pakistan, with wistful eyes, looks forward to fulfillment of this dream of `new Pakistan'.
We now live in a different world.
Unlike Medina, today's Pakistan is a complex state. Shortly after his arrival at Medina, the Holy Prophet Muhammad (PBUH) built a mosque and a market place there. Like the mosque, the market place could not be privatised. There was free entry and exit of traders (akin to perfect competition under micro-economics) and caravans to the market. No monopolies, duopolies and cartels! A section of the market caravanserai was reserved for foreign traders. The whole world could sell their goods there free of any taxes.
Some clever local traders tried to take advantage of robust trade. They used to buy caravan camel loads outside the Medina (before they reached Medina), and sell it at dictated price. Islam outlawed this practice as talaqqiur rukaban (seeing faces of riders). Islam prohibited all types of future trading involving element of uncertainty (advance purchase of raw tree-fruit, fish in the pond, and so on). Islam prohibited usury (riba) in all its forms (loan giving at agreed interest taffazzul, or loan profiting due to delay naseea). When Bilal (may Allah be pleased with him) tried to exchange his coarse-quality dates with fine-quality dates the Holy Prophet forbade him. He told him to sell his dates for cash and buy better dates at prevailing price. The Prophet did not live in a 300-kanal-and-10-marla house (like Pakistan's prime minister). Nor did he, like our numerous politicians, own assets abroad. He bequeathed a dozen swords but no precious metals (Golda Meier). Islam globalized free-market mechanism (laissez faire). It changed attitudes and avaricious mindsets. Being a dominant religion, Islam dictated its own terms of trade.
Under preamble to Pak constitution `sovereignty' belongs to Allah Almighty, not to people themselves as under US constitution. The elected representative can wield authority within defined religious limits. Interest is outlawed under
Article 38 (f) of the Constitution of Pakistan, quoted heretofore _ Article 38 (Promotion of social and economic well-being of the people) The State shall…(f) eliminate riba
[economic interest] as early as possible. The Islamic preamble (Objectives Resolution) was inserted in draft constitution under Pakistan's prime minister Liaquat Ali Khan's influence. Unlike Pakistan's most `leaders', Liaquat Ali Khan was financially scrupulous. Aside from his honesty, Liaquat Ali Khan could not foresee he would be the first to sow seeds of religious discord. Jamsheed Marker, in his book Cover Point, observes ` charge against Liaquat was that he moved the Objectives Resolution, which declared Pakistan to be an 'Islamic State' (ibid. p. 33)". Unlike the US and many other secular constitutions, the Objectives Resolution (now Preamble to 1973 Constitution) states `sovereignty belongs to Allah Almighty'. The golden words of the constitution were warped to continue an interest-based economy. We pay interest on our international loans and international transactions. Do we live in an interactive world or in an ivory tower? Isn't Islamisation old wine in new bottle?
Follow-up to `Interest' outlawed
The Security and Exchange Commission of Pakistan enforced Shariah Governance Regulations 2018. This regulation is follow-up to Article 38 (f) of the Constitution of Pakistan, and Senate's resolution No. 393 (July 9, 2018) for abolition of riba (usury).
(extortionist interest) and normal interest/profit are indistinguishable. They disallow even saving bank-accounts. They point out that riba is anathema both as `addition' (taffazzul) and due to `delay'(nas'ee) consequent upon fluctuating purchasing power.
The regulation is welcome but there are unanswered questions about Islamisation of finance in Pakistan. We pay interest on our loans and international transactions. The sheiks put their money in Western banks and earn hefty interest thereon.
Future trading is hub of modern commerce. Yet, it is forbidden under Islam. At International Islamic University, I learned that Islamic law of contract does not even allow advance contracts concerning raw fish, fruit, or anything involving element of `uncertainty'. Islam does not allow even tallaqi-ur-rukbaan (buying camel-loads of goods from caravan before they had reached Madina open-market. Holy Prophet (Peace be upon him) forbade Bilal (may Allah be pleased with him) to exchange poor-quality dates with superior-quality dates. He was advised to sell off his dates in open market for cash and then buy better-quality dates with money so earned.
Complex `interest'-based world
Gnawing reality of complex interest-based economic world has now dawned on the government. To quote a Murphy Law `nothing is as simple as it seems at first'. Pakistan needs to review the whole gamut of its economic structure (feudal lords, industrial robber barons, money launderers, and their ilk) and International Monetary Fund conditions. In his lifetime, even our Holy Prophet had to engage in commercial partnerships with the non-Muslim also.
Even Marx did not live in Utopia. He, also, constantly searched for solutions to the problems of the real world around. Disgusted at the simplistic interpretations of his ideas, he cried in boutade: "If this is Marxism, what is certain is that I am not a Marxist". Keynese offered panacea of deficit financing with concomitant inflation to swerve 1930-Depression unemployment and stagnation. He also reacted to mis-interpretation of his ideas, saying `I am not a Keynesian'.
Keynesian theories preceded a lot of discussion about Gold Exchange Standard, stable prices. To create more money, deficit financing (paper money) was resorted to. As a result the hydra-headed monster of inflation was unleashed. Keynes believed inflation was a `short run phenomenon typical of a full- employment stagnant economy'. But, it became a long run phenomenon. Keynes postulated `With perfectly free competition, there will always be a strong tendency for wage relates to be so related to demand that everyone is employed at level of full employment'. When Keynes was asked about persistence of inflation (too much money chasing too few goods), he replied `In the long run we are all dead'. Post-Keynesian economists coined the term `stagflation' to explain the phenomenon. With visible massive joblessness, Pakistan is far from a full-employment economy. The paltry household income has to bear the brunt of forced reduction in purchasing power due to rising price level, or falling rupee value.
We adopted floated exchange rate that ballooned our debt burden. No economist has ever applied his mind to effect, positive or negative, of international debt burden on Pakistan economy. No-one ever visualized even the idea of `odious debts'.
Pak government discourages savings
Keynes postulated savings are equal to investment. But, Pakistan discourage savings and encourage consumerism by reducing profit on saving deposits, and increasing taxes on small savings. Locke and others say government can't tax without taxpayer's consent. In Pakistan, the govt. picks people's pockets through withholding taxes and reduction in National Saving Schemes profits. Even unissued bonds lying in Pakistan's State Bank vaults are included in each draw. The prizes on such bonds are devoured by State Bank, a body corporate, without buying them. Pakistan's hidden economy is more than the monetized one. It needs to evolve politico-religious milieu and macro-economic theories that suit our country best. It should promote savings while blocking illegal cash flows by introducing magnetic-card transactions in everyday life.
Pakistan's burgeoning interest-based debt burden
Pakistan's debts not payable being `odious'?
Pakistan's debt burden has a political tinge. For joining anti-Soviet-Union alliances (South-East Asian Treaty Organisation and Central Treaty Organisation), the USA rewarded Pakistan by showering grants on Pakistan. The grants evaporated into streams of low-interest loan which ballooned as Pakistan complied with forced devaluations or adopted floating exchange rate. Soon, the donors forgot Pakistan's contribution to break-up of the `Soviet Union'. They used coalition support funds and our debt-servicing liability as `do more' mantra levers.
Apparently, all Pakistani debts are odious as they were thrust upon praetorian regimes to bring them within anti-Communist (South East Asian Treaty Organisation, Central Treaty Organisation) or anti-`terrorist' fold. To avoid unilateral refusal of a country to repay odious debts, UN Security Council should ex ante [or ex post] declare which debts are `odious' (Jayachandaran and Kremer, 2004). Alternatively, the USA should itself write off our `bad' debts.
But Pakistan and its adversaries are entrapped in a prisoner's dilemma. The dilemma explains why two completely rational players might not cooperate, even if it appears that it is in their best interests to do so. .The ` prisoners' dilemma' was developed by RAND Corporation scientists Merrill Flood and Melvin Dresher and was formalized by Albert W. Tucker, a Princeton mathematician.
No demand raised for forgiveness of `odious debts
Several IMF and US state department delegations visited Pakistan. But, Pakistan could not tell them point-blank about non-liability to service politically-stringed debts. The government's dilemma in Pakistan is that defence and anti-terrorism outlays (26 per cent) plus debt-service charges leave little in national kitty for welfare. Solution lies in debt forgiveness by donors (James K. Boyce and Madakene O'Donnell(eds.), Peace and the Public Purse.2008. New Delhi. Viva Books p, 251).
Islamic modernism
A fetter to Pakistan's rapid economic growth is debate between radical Islamists (fundamentalists) and liberal reformers The liberals, like Farag Fuda and Abu Zayd (Egypt), read the sources of Islamic sharia in terms of time and place (historical relativism). They advocate reading holy texts in our own terms, interpreting them in accordance with spirit and intentions. The radials (conservatives) regarded the liberals as heretics or apostates. Farag was murdered in 1992 and Abu-Zayd exiled in following years.
The conservatives say `Islam is complete'. The man in the street sees no undisputed Islamic model in Saudi Arabia, Iran, Pakistan or anywhere. We `circumcised' some banking, civil and criminal laws to show case them as Islamic. For instance, we introduced PLS, modarba, musharika. Practically, there was no tangible impact on society, economy or polity. In international aid and trade, we conformed to secular principles. We continued to interest-based loans and pay debt service. Islamic punishments, introduced by Ziaul Haq had questionable impact. Sami Zubaida points out in his book Law and Power in the Islamic World (p. 224), "It is ironic that so-called Islamic punishments are described as `medieval', when in fact, medieval jurists and judges showed great restraint in their application while modern dictators flaunt them as a religious legitimacy".
The Islamisation of laws is regarded by critics as hypocritical. Pakistanis have a long list of Constitutional rights. But, a proviso makes them non-enforceable through courts. Pakistan's qanun-shahadat (evidence law) defines qualifications of a witness (tazkia-tus-shahood). But, it softens its Palladian to accept any witness if the ideal witness is not available. The less said about sadiq and ameen clauses, the better. Under these clauses, even a three time priminister was sacked by Pakistan's Supreme Court.
A judge has to decide according to law not according to his conscience and divine authority. An example is ban on gambling like circuses by one judge. The decision was turned down on appeal as it is Pakistan's Electronic Media Regulatory Authority, not the court to adjudicate such matter.
Conclusion
Democracy has an inherent flaw. To succeed it needs a handful of technocrTS. They steer the country around corners. The US democracy will prevail as it Has in the past. But democracy in Pakistan is in peril as the politicians have no world view.
Pakistan could not emerge as an Asian tiger because of indecision about what system to follow. The vested interests, particularly religious obscurantists, often smother dissent from so called enlightened moderators. Rampant sectarianism in Pakistan with concomitant effects on economy is an offshoot of lacunae in religious interpretations by vested interests.
Pakistan has abolished interest (riba) in accordance with its fundamental law. Yet its banking sector and international transctions are interest based.
Let Pakistan face the truth. It needs to evolve and show case a politico-economic model of Islam that is compatible with international practices. Or else, dispense with hypocritical patchwork, and go for secularist IMF model.
Panjshir – the last stronghold of democracy in Afghanistan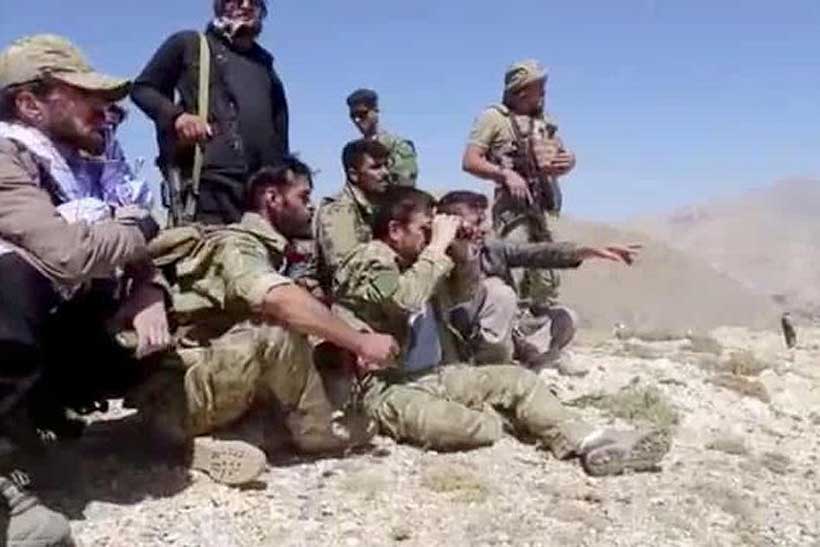 The Taliban's rapid advance in Afghanistan has briefly stalled only in the face of strong resistance mounted by the people of the country's recalcitrant mountainous province of Panjshir. Whoever controls the region's passes controls the routes leading to China and Tajikistan, but to seize this mountain valley and, most importantly, to keep it permanently under control has always been a problem for all invaders. Eager to let the international community see for the first time in 40 years a united Afghanistan as a sign of their final victory, the radical Islamists were prepared to make any sacrifices, including filling the approaches to the Panjshir Valley up with dead bodies. Moreover, the Taliban's longtime ally Pakistan, which, regardless of its status of an ally of the United States, has provided them with direct military support. In fact, Islamabad admitted its less than successful role when it proposed signing a truce to find and take out the bodies of its special Ops forces who had died during the attack on the valley. However, drones flown by Pakistani operators, professional commandos (possibly once trained by the Americans), air support and other pleasant gifts from the allies eventually bore fruit letting the Taliban be photographed in front of the mausoleum of Ahmad Shah Massoud Sr., the famous "Lion of Panjshir," who controlled the valley from 1996 to 2001. The Islamists also took control of the province's central city of Bazarak.
Having deprived the province much of its Internet access, the radicals, who control most of the Afghan territory, found it easier to wage an information war. Their claims of victories were now more difficult to contest, even though information about their retreat did reach the outside world. Reflective of the heavy losses suffered for the first time by the Taliban and their allies – the Haqqani Network and other remnants of al-Qaeda, as well as by the regular Pakistani army is the brief truce arranged by Islamabad. Looks like the mountain passes leading to Panjshir were literally filled up with corpses…
As for Massoud Jr., the young lion of Panjshir, and his supporters, they retreated to the mountains. In fact, they had nowhere to fall back to. The problem of Afghanistan is its ethnic diversity. Thus, the country is home to 23 percent of ethnic Tajiks, most of whom live in the Panjshir Valley. However, the Taliban rely mainly on the Pashtuns, who account for over 50 percent of the country's population. As for the new masters of Afghanistan, they are ready to carry out ethnic cleansings and even commit outright genocide in order to bring the valley into submission. To make this happen they are going to resettle there their fellow Pashtun tribesmen. Local men aged between 12 and 50 are already being taken away and, according to the National Resistance Front, no one has seen them again. However, due to the information blockade, the Taliban will not hesitate to refute such facts. One thing is clear: Massoud's Tajik fighters and the government troops that joined them are fighting for their lives, and there will be no honorable surrender!
The main question now is whether the young lion of Panjshir will receive the same support as his father once did, or will find himself without ammunition and food. After all, the Taliban leaders have reached certain agreements with the United States. Suffice it to mention the numerous remarks made, among others, by President Biden himself about the Taliban now being different from what they were 20 years ago.
But no, the Taliban`s remain the same – they have only hired new PR people. Meanwhile, hating to admit their defeat, Brussels and Washington will have to engage in a dialogue with those who are responsible for the tragedy of September 11, 2001, and for the numerous terrorist attacks in Europe. The Taliban are pretending to make minor cosmetic concessions. Minor indeed, since they are still depriving women of the opportunity to work and study, destroying higher and secondary education and brutally clamping down on people who simply do not want to live according to religious norms.
The United States is actually helping the "new-look" Taliban. Their potential opponents, including the famous Marshal Dostum, an ethnic Uzbek, left the country under various guarantees, and Washington is trying to keep them from any further participation in the conflict. Democratic politicians naively believe that by creating an Islamic state and ending the protracted civil war in Afghanistan the Taliban will ensure stability in the region and will not move any further. Uzbekistan and Tajikistan do not think so and are strengthening their borders and preparing to protect their Afghan compatriots, because they know full well that the Taliban`s are not a national political party; they are a radical Islamist ideology.
It knows no borders and spreads like a cancerous tumor, destroying all pockets of Western culture. It can only be stopped by force. However, the two decades of US military presence in Afghanistan showed that Washington, which quickly took control of the country in 2001, simply had no strategy to keep it. The Afghans were given nothing that would appear to them more attractive than the ideas of radical Islam. As a result, the few Afghans who embrace European values are fleeing the country, and those who, like Massoud Jr., decided to fight for their freedom, now risk being left to face their enemy all by themselves.
Misjudgements in India's Afghan policy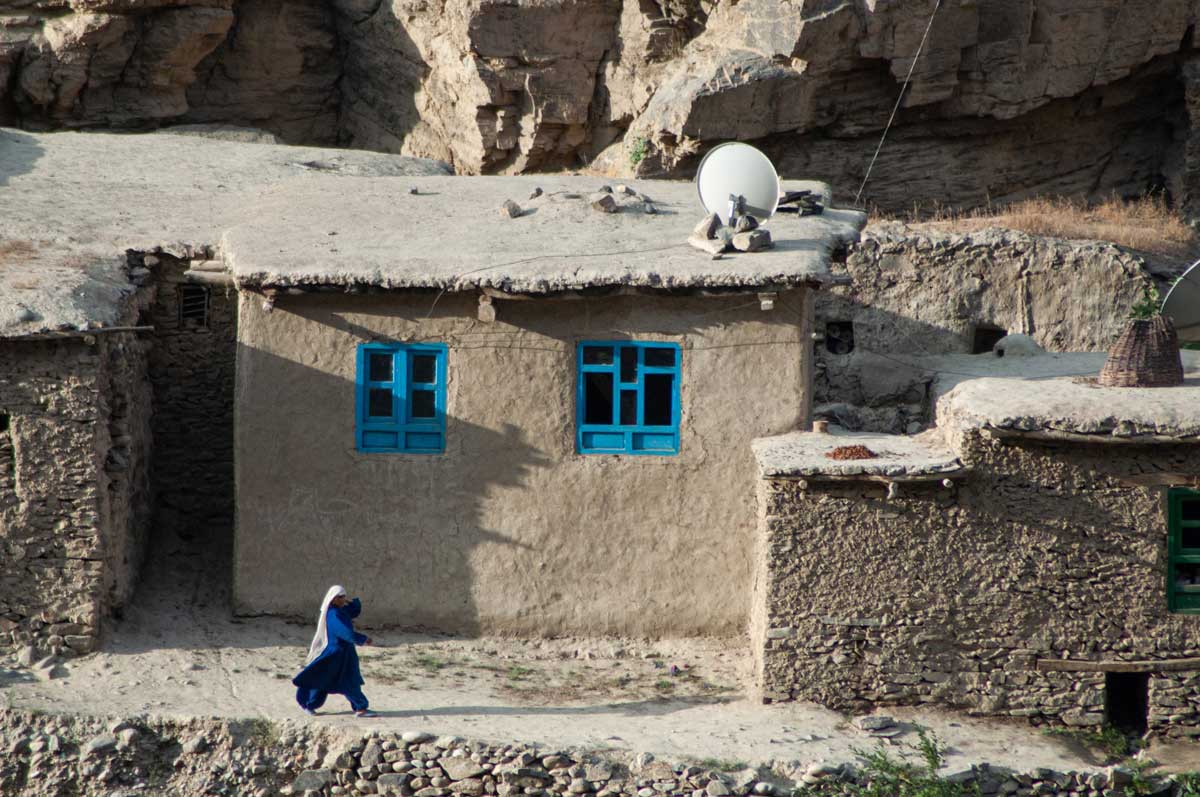 India's Afghan policy has always been obsessed with the desire to deny Pakistan the "strategic depth" that Pakistan, according to India's perception, yearns. If India had a pragmatic policy, it would not have found itself whimpering and whining like a rueful baby over spilt milk.
India supported the invasion of Afghanistan by both the former Soviet Union and the USA, both losers. President Trump mocked Modi for having built a library for the Afghan people. Trump expected India to contribute foot soldiers, and by corollary, body packs to the Afghan crisis. India played all the tricks up its sleeves to convince the USA to make India a party to the US-Taliban talks. But the USA ditched not only Modi but also Ashraf Ghani to sign the Doha peace deal with the Taliban.
India's external affairs minister still calls the Taliban government "a dispensation". Interestingly, the USA has reluctantly accepted that the Taliban government is a de facto government.
Humanitarian crisis
The United Nations' Development Programme has portrayed a bleak situation in Afghanistan. Afghanistan is faced with multifarious challenges. These include prolonged drought and the effects of the COVID-19 pandemic, upheaval caused by the current political transition: frozen foreign reserves, and rising poverty.
About 47 per cent of its people live below the dollar-a-day poverty line. If the poverty line is pushed to $2 a day, 90 per cent of Afghans would be poor. About 55 per cent of Afghans are illiterate.
Ninety seven percent of the population is at risk of sinking below the poverty line, As such, Afghanistan teeters on the brink of universal poverty. Half of the population is already in need of humanitarian support. The UNDP has proposed to access the most vulnerable nine million people by focusing on essential services, local livelihoods, basic income and small infrastructure.
Currently, the gross national product of Afghanistan is around $190 billion, just a little more than the $160 billion economy of Dhaka city. The country's legal exports of goods and services every year account for $1 billion. It imports$6 billion worth of goods and services every year.
About 80 per cent of world production of opium comes from Afghanistan. Every year, Afghanistan produces nearly 10,000 tons of opium and the revenue generated from it amounts to $7 billion approximately. About 87 per cent of the income of opium producing farmers comes exclusively from this single product. The illicit opium export by Afghanistan is worth $2 billion every year. The role of opium is significant.
About 80 per cent of public expenditure in this country is funded by grants. Since 2002, the World Bank has provided Afghanistan with a total of $5.3 billion as development and emergency relief assistance. The IMF earmarked for Afghanistan $400 million in Special Drawing Rights (SDR) for combating the Covid-19 pandemic in the country.
The United States has frozen about $10 billion worth of Afghan assets held at various banks in Afghanistan. The International Monetary Fund (IMF) has withdrawn the $400 million worth of SDRs allocated earlier to Afghanistan for addressing the Covid-19 crisis. The World Bank has not said anything as of yet, but it may also put restrictions on its funding to Afghanistan.
India's lip service to Afghanistan
India provided around $3 billion in aid to fallen U.S.-backed Afghan government. It trained the Afghan army and police. But now it is not willing to pay or pledge a penny to the Taliban government. Look at the following Times of India report:
"India did not pledge any money to the Taliban ruled Afghanistan probably for the first time in 20 years. That it has not done so as Jaishanker declared … (At UN, India offers support to Afghanistan but does not pledge money. The Times of India September 14, 2021).–The Hindu, September 11, 2021
India's tirade against Afghanistan
Indian policymakers and experts say they see no guarantees that Afghanistan won't become a haven for militants. "Afghanistan may be poised to become a bottomless hole for all shades of radical, extremist and jihadi outfits somewhat similar to Iraq and Syria, only closer to India," said Gautam Mukhopadhaya, who was India's ambassador in Kabul between 2010 to 2013. He added that the Taliban victory could have an "inspirational effect" not only for Kashmir's rebels but wherever religiously-driven groups operate in the broader region… Lt. Gen Deependra Singh Hooda, former military commander for northern India between 2014-2016, said militant groups based across the border in Pakistan would "certainly try and push men" into Kashmir, following the Taliban victory in Afghanistan (With Taliban's rise, India sees renewed threat in Kashmir, Star Tribune September 14, 2021). "Meanwhile, Rajnath Singh conveyed to Australian Defence Minister Peter Dutton that the rise of the Taliban raises serious security concerns for India and the region. U.N. Secretary-General Antonio Guterres has appealed for an injection of cash into Afghanistan to avoid an economic meltdown that would spark a "catastrophic" situation for the Afghan people and be a "gift for terrorist groups."). Afghan economic meltdown would be 'gift for terrorists,' says U.N. chief" (The Hindu, September 11, 2021)
India's former envoy to Kabul, Ambassador Gautam Mukhopadhyay is skeptical of the conciliatory statements by the taliban government. He advises: "We should welcome recent statements by Stanekzai and Anas Haqqani that suggest some independence from the ISI. But we should also ask some hard questions and judge them by their actions and words, and not let down our guard, both with regard to our multiple security concerns such as whether they can protect us from the Ias and ISI, sever ties with other terror groups, especially those supported by the ISI against India, deny Pakistan strategic depth, and preserve and build on our historic P2P and trade ties; and a genuinely inclusive govt in Afghanistan that accommodates the majority of Afghans who want the rights and freedoms enshrined in the 2004 Afghan Constitution or at least acceptable to the Afghan people." (Taliban move to form govt, Naya Afghanistan brings new challenge for India, September 2, 2021).
Concluding remarks
India wants a "central role' to be given to the UN in Afghanistan. India's mumbo jumbo implies that Afghanistan should be made a UN protectorate. Indian media is never tired of calling the Afghan government a bunch of terrorists. They have even launched video games about it.
India needs to rethink how it can mend fences with Afghanistan that it regards a hothouse of terrorists.
Afghanistan: Hazaras in danger of extinction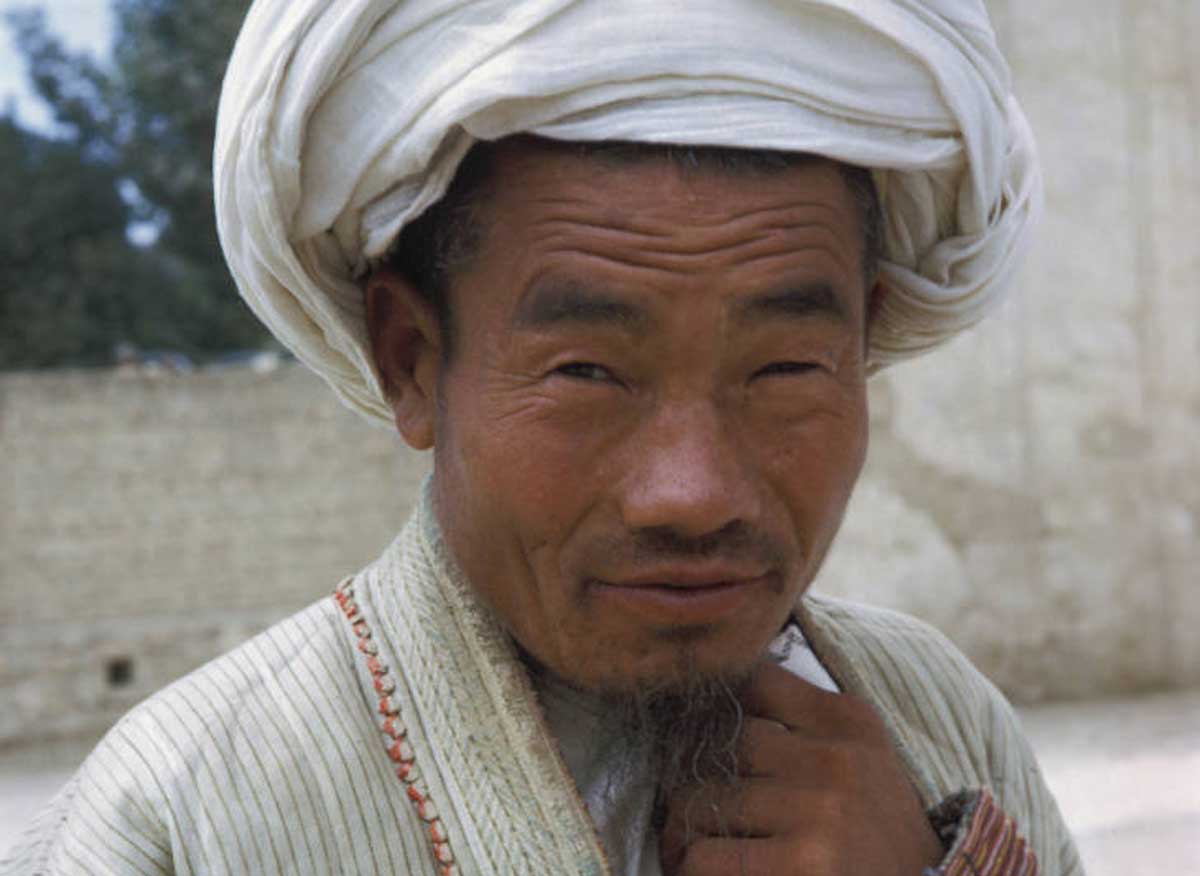 As reported on August 30, 2021, Taliban shot dead 14 people belonging to the Hazara community in Khadir District of Afghanistan's Daykundi Province. Among those killed are 12 soldiers, who reportedly surrendered, and two civilians.
Earlier in between July 4-5, Taliban tortured and killed nine men of the Hazara community and looted their homes in Mundarakht village of Malistan District in Ghazni province. Reportedly, six Hazara men were shot while three of them were tortured to death. The entire episode was part of a 'door-to-door' killing operation as orchestrated by Taliban.
On May 8, 2021, explosions outside Syed Al-Shahda school for girls in Dasht-e-Barchi neighbourhood of Kabul, killed at least 68 people and wounded over 165. The majority of victims are girls attending school. The attack targeted Afghanistan's ethnic Hazaras who live in the Dasht-e-Barchi neighborhood.
The Taliban are yet to spell out finer details of how they will impose the Sharia law in Afghanistan. Interestingly, on August 17, Taliban 'spokesman' Zabihullah Mujahid said that Afghanistan's new government would be "inclusive." On the same day, Taliban officials visited a Hazara neighborhood and attended a Shiite mourning ceremony for the death of Hussein ibn Ali, the third imam of Shiites and the Prophet Muhammad's grandson. But, on August 18, 2021, sadly, after 'coming to power', the Taliban forces destroyed the statue of prominent Hazara leader Abdul Ali Mazari in Bamiyan. Mazari was tortured and killed by the previous Taliban regime in 1995.
Comprising roughly 10-20 percent of Afghanistan's 38 million population, Hazaras speak a dialect of Dari (Farsi dialect) called Hazaragi and the vast majority follow the Shia sect (Twelver Imami) of Islam. A significant number are also followers of the Ismaili sect. Hazaras have long been persecuted for their largely Shia faith in a country racked by deep ethnic divisions. Their distinct features make them easy prey for Sunni hardliners, both Taliban and the Islamic State, (IS) that consider them "infidels". The Hazaras are also accused of being too closely allied to Shia Iran, and tens of thousands have moved over the years as economic migrants to work mostly menial jobs.
The United Nations Assistance Mission in Afghanistan: UNAMA's "Protection of Civilians in Armed Conflict Midyear Update: 1 January to 30 June 2021", suggests that in total, 20 incidents targeting Shia/Hazara, resulted in 500 civilian casualties (143 killed and 357 injured). The report also states:
…a resurgence of deliberate sectarian motivated attacks against the Shi'a Muslim religious minority, most of whom also belong to the Hazara ethnic minority, nearly all claimed by ISIL-KP. These included a string of non-suicide IED attacks and shootings, including at least eight IEDs in May-June alone that targeted buses or similar vehicles carrying members of the Hazara community…
Reportedly, a large number of Hazaras live in Hazarajat (or Hazarestan),' land of the Hazara', which is situated in the rugged central mountainous core of Afghanistan, in the Bamiyan province and in cities such as Kabul and Mazar-e-Sharif. With others living in the Badakhshan province. Many Hazaras settled in western Turkestan, in Jowzjan and Badghis provinces. Ismaili Hazaras, a smaller religiously differentiated group of Hazaras, live in the Hindu Kush Mountain region.
Hazaras in Afghanistan have faced decades of abuse and state-sponsored discrimination, most recently under the Taliban regime between 1996-2001. Hazaras have been singled out for killings, beheadings, suicide bomb attacks, and kidnappings. They have been targeted at weddings, schools, mosques, sports clubs, and even at births.
As reported on September 1, the killing of Hazaras, are a tiny fraction of the total death toll inflicted by the Taliban to date, as the group had cut mobile phone service in many of the recently captured areas, efficiently controlling which photographs and videos are then shared from these regions. Habiba Sarabi, a Hazara political leader, told she had proof of more atrocities but could not share the details, as it might endanger surviving eyewitnesses. Sarabi was the first female Governor of Afghanistan (in Bamiyan Province) and one of four women representing Afghanistan in the negotiations with the Taliban in Doha, Qatar. Unfortunately, soon after the interview, Sarabi sent a link to a short, grainy video, which showed two Taliban militants. Speaking into the camera, one of them said they are waiting for permission from their leaders to "eliminate" all Hazaras living in Afghanistan.
More worryingly, over a period of time, out of the dire necessity of self defence and mistrust over government and administration, many Hazaras have either formed or joined armed militias to counter radical forces operating within Afghanistan. One of the examples is that of Zulfiqar Omid, a former lawmaker turned resistance leader. He has reportedly established an armed Hazara resistance in Central Afghanistan, comprising some 800 regular fighters and 5,000 volunteers. Abdul Khani Alipur, is another such militia leader from Maidan Wardak province. As reported on July 13, 2021, his militia boasted of patrolling roads and launching brazen raids on Taliban areas to abduct the relatives of militants, later used as bargaining chips to release Hazara hostages. Such developments would only bring more bloodshed in Afghanistan.
Further, the Hazaras have also taken refuge in Pakistan since many decades, due to violence meted against them. As reported on September 1, 2021, up to 6,000 refugees, among them many Hazaras, have already made their way to Quetta, Balochistan in Pakistan, a city with a sizeable Hazara community. But unfortunately, Pakistan also has a history of frequent attacks on the minority Hazara community, due to the exact same reasons of their different religious and ethnic identities, as in the case of Afghanistan. According to the 2019 report of Pakistan's National Commission for Human Rights, about 509 Hazaras were killed since the year 2013. Moreover, according to partial data collated by South Asia Terrorism Portal, since 2001, 386 Hazaras have been killed, 480 injured in 80 incidents in Pakistan. Therefore, the danger of death and persecution doesn't end when these people take refuge in Pakistan.
The Hazaras are victim of a double-edged sword of religious and ethnic differences, causing their death in Afghanistan. The Taliban 'takeover' of the political structure of the country can only ensure one thing vis-à-vis the Hazara population- their absolute annihilation. They will either die or flee the country in whatsoever means. The practice of 'othering', as preached by the militant Islamist groups, be it a religious minority, or a woman, or non-Pashtun person, would cause harm to the Hazara community. Along with the Taliban, other terror groups of IS, Al Qaeda and their various affiliates are definitely going to have their own game plan for Afghanistan, of which 'persecution of Hazaras' be an important constituent.