The pandemic year is slowly drawing to a close, but not all challenges associated with it will disappear with the beginning of the millennium's third decade. Households, firms, and government are all focusing their efforts to ensure the security of food, income, and/or electricity over the next few months. At the same time, the country is in the middle of making decisions that will determine whether Tajikistan can transform this crisis into an opportunity to "build back better".
The current crisis is the fourth over the last twelve years, with three of them having been outside Tajikistan's influence and control. Following the impacts of the global financial and economic crisis of 2008, the oil price collapse of 2014 (with massive impacts on the value of remittances flowing back into Tajikistan's economy), and the banking crisis of 2016 (having required a major budget-financed bail-out), the current difficulties have hit the country at a moment of fiscal fragility and a high risk of debt distress. Despite high rates of economic growth, these crises meant that Tajikistan has been struggling to respond with adequate fiscal resources to the combination of these inherited and emerging challenges.
But not all is gloom. In fact, the key to unlocking an effective crisis response— one with minimal upfront costs and future benefits to the budget—is found outside the government's direct scope of control: if the state strengthens its partnership with entrepreneurs and (potential) investors, with clear and uniform rules, Tajikistan could tap into the considerable potential of sustainable economic dynamism. With profit opportunities in domestic and neighbouring markets (of which there are many) and the clarity and predictability of obligations towards the state (a current policy priority), the private sector is certain to exploit these. This, in turn, will open doors to addressing a long list of priority challenges influencing economic policymaking, well beyond the immediate one of broadening the tax base to a much larger number of successful firms. For instance, the (frequently prohibitively) high interest rates would be lowered when more firms and employees deposit their incomes in the banking sector and when financial institutions share the confidence in a firms' future success. The trend depreciation of the Tajik somoni, with detrimental effects on, especially, the most vulnerable segments of the population, could be countered by having private companies exploit available export opportunities to the very large (now accessible), underserviced markets in the country's direct vicinity. This would lead to an increased influx of foreign currency, which, in turn, would strengthen the domestic currency. Risks to social cohesion would be reduced by generating more and higher-paid employment opportunities—particularly in the remote and rural regions of the country—while food insecurity could be addressed by increasing local self-reliance on food production and agricultural inputs provided.
It is well understood that Tajikistan requires the private sector to play a more dynamic role, with considerable preparatory work having already been done to put into place the required reforms to boost private-sector confidence, domestic productivity, local production, exports, and job creation. The three following areas of reform are especially promising in providing the population with an environment characterized by lower inflation, interest, and tax rates, while accelerating the rate of job creation, and lifting average wages beyond the current levels prevailing in the market.
First, adopting a tax reform that aligns incentives and fosters compliance. Tajikistan's current economic model, largely remittance-financed and import-reliant, is a legacy from an earlier period of reconstruction and transition. One element of this legacy relates to revenue collection. The levying of taxes, required to meet pre-defined tax collection targets, has been based disproportionately and non-transparently on tax penalties and pre-payment requests. To counter the negative effects on business confidence, very generous tax incentives—estimated at around six to ten percent of national income—were granted. These, however, did not generate commensurate socio-economic benefits (investments, innovations, employment, and/or regional development). The ongoing preparation of tax reforms thus aims at combining a modern, consistent, and simplified tax code with the redefinition of the Tax Committee's overarching mission statement—with a focus on maximizing voluntary tax compliance. This would shift the tax authorities' principal focus on analysing all information on the accuracy of tax-payer statements and conducting audits on the basis of identified inconsistencies. The reliance on risk-based tax audits would increase the tax authorities' effectiveness and firms' incentives to submit accurate tax statements. In parallel, temporary tax incentives would be subject to specific expectations that are monitored, recorded, and made the basis for subsequent decisions on potential extensions. The decision to launch public consultations on the new draft code would be a critical signal of the country's commitment to developing a real partnership with the private sector as foundation for a strong, sustainable, and inclusive recovery.
Second, providing for the foundations of the economy's digital transformation. The government is preparing reforms that would enable the country to "leap-frog" towards a modern, digital economy with a faster, less expensive internet. This would allow for dynamics that could increase (1) the quality of, and access to, public services (e-government, e-health, distant learning, smart city, or cashless payments); and (2) the scope for new digital firms, including in rural and remote areas, to explore new opportunities and create additional employment opportunities. For results that are both fast and tangible, the government would need to modernize the legal framework in the telecom sector and establish an independent (public) regulator to allow for proper competition to bring down prices and increase the quality of services. The government is in negotiations with international development partners that have shown interest in supporting foundational reforms and most providing critical investments needed for the national roll-out of e-government priorities that can finally utilize the potential for Tajikistan's digital transformation.
Third, developing a modern supply chain from agricultural production to food processing. The COVID-19 crisis has heightened the risks of food scarcity during the off-season months, notwithstanding increased production during the summer and autumn. To this end, the government has focused important activities on planning measures to guarantee sufficient, high-quality food.
This includes measures to provide farmers with seeds and fertilizers, build resilient livelihoods and institutions, and create additional jobs in the agriculture and food-processing sectors for the next years to come. It is being sought to strengthen the crisis resiliency of the agricultural sector, increase the sustainable production of food, ensure safety, foster processing, and facilitate export competitiveness—especially in the high-potential horticulture sector. This can only be done with a viable sector of (new) micro, small, and medium-sized enterprises in rural areas. If linked to the digital agenda, farming and food production could allow for a dramatic increase of agricultural productivity, thereby transforming Tajikistan's low-productivity, segmented, and crisis-prone agricultural sector to a modern one comprising effective systems of (1) managing seeds, seedlings, and planting materials; (2) promoting market-led, high-value horticulture value chains; (3) strengthening systems of quality control, food safety, and certification; and (4) linking these to strengthened systems of early warning and response.
In all of these efforts, Tajikistan finds itself well-prepared, on the eve of making the required—albeit difficult—decisions necessary to alter perceptions and dynamics. A view on the budget's revenue side, in relation to the most urgent expenditure obligations, shows that tax revenues alone would not suffice in responding to current and future challenges. The state needs, as a partner, a dynamic, innovative, employment-generating, and tax-paying private sector. Its decisions to invest and innovate reflect perceptions of future profitability. In support, the government would need to continue to improve the environment and move towards guaranteeing the predictability in tax obligations, ensuring the ability to enforce contracts, and fostering the enormous development potential that is inherent in fair competition on a level playing field. With innovative, dynamic, exporting, and profitable enterprises, current priority challenges to economic policymaking—from taxes over interest and exchange rates, to employment opportunities—fade into the background, providing the state more space to focus on strengthening health, education, and the necessary investment needed to increase the human capital of every citizen of Tajikistan, along with their standards of living and resilience to fragility and future crises.
Originally published in Asia Plus via World Bank
The CSTO and the U.S. in Central Asia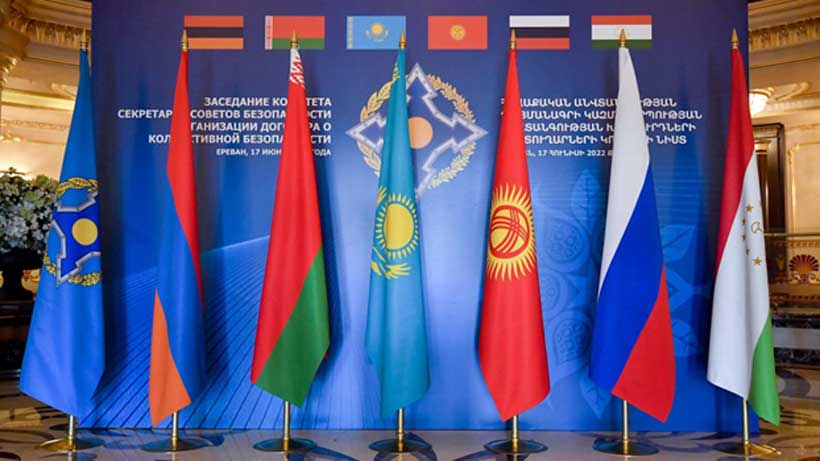 The Collective Security Treaty Organisation (CSTO) is becoming more active amid growing instability in the wider Eurasian region. Imangali Tasmagambetov, who became CSTO secretary general at the beginning of this year, has met with the secretaries of the Security Councils of Russia, Belarus, Kyrgyzstan and Tajikistan, as well as with the heads of member states (except Russian President Vladimir Putin).
Tasmagambetov might have come to Yerevan as well, but they have recently tried to distance themselves from the CSTO. This year, Armenia refused to host the "Unbreakable Brotherhood" exercise and also decided not to take up the quota of deputy secretary general of the organisation.
Tasmagambetov is tasked with examining the difficult operational environment. On the western flank of the CSTO, there is a growing external threat from Ukraine and Poland, which could draw Belarus into a conflict between "the West" and Russia; in the southeast, there is the possibility of renewed conflict on the Kyrgyz-Tajik border and a growing Afghan factor. All this could have a negative impact on collective security.
On the European track, the urgent tasks of preventing and defending against aggression will first and foremost be handled by the regional grouping of troops from Belarus and Russia, which has been deployed since 2022.
As to the border problem between Kyrgyzstan and Tajikistan, the Russian expert Alexander Knyazev believes[1] that the CSTO should focus on demilitarization of the "conflict" areas and take them under the control of the Organization's monitoring group and peacekeeping contingent. It is likely that Tasmagambetov visited both republics with these proposals.
The Afghan problem is multifaceted and requires a unified approach among the CSTO member states to curb it.
In addition to exploring challenges and threats in CSTO areas of responsibility, Tasmagambetov began promoting the topic of military-economic cooperation[2] among CSTO member states.
At a meeting with Russian Minister of Industry and Trade Denis Manturov, he suggested forming multilateral cooperation among military-industrial complex enterprises of CSTO countries to jointly develop and produce weapons and military equipment and establish service centres for their maintenance and repair.
Military and economic cooperation within the CSTO is an important component of integration, since it implies not only equipping the armed forces with the latest weapons, but also developing military engineering in all CSTO states and, importantly, maintaining common arms standards.
Tasmagambetov's initiative will update the Concept for Standardisation of Armaments and Military Equipment within the CSTO, i.e. it will launch the work of defence enterprises under unified technical standards, ensuring compatibility of armaments on various parameters.
In addition, the CSTO itself is gradually being modernised. Ratification of the documents is underway, which will allow the military alliance to interact more effectively with the UN. Once ratification is complete, the CSTO will be able to form peacekeeping contingents and conduct operations under the auspices of the "coordinating state" with a UN mandate.
In February 2023, Russian Foreign Minister Sergey Lavrov announced[3] that the CSTO was developing peacekeeping capabilities. He noted that "on Kazakhstan's proposal we are making an addition" to the Agreement on CSTO Peacekeeping Activities, "because it says that CSTO peacekeeping forces are deployed by agreement and with the sanction of the UN Security Council. In Sergey Lavrov's opinion, this norm is redundant and he believes that only an appeal by one of the member states to the Collective Security Council is sufficient.
Looking at the text of the Agreement on the Peacekeeping Activities, Article 3 notes that CSTO peacekeeping operations are authorised by the Collective Security Council (the CSTO body) if they take place on the territory of member states, as for example in Kazakhstan in January 2022, or by the UN Security Council if they take place on the territory of a non-member state of the CSTO.
The point of the forthcoming amendments to the CSTO documents, to which Lavrov referred, is that the CSTO could independently decide to conduct a peacekeeping operation on the territory of non-member states without consulting the UN.
It is not simply a question of stepping up CSTO activities. Increased instability in wider Eurasia points to the ineffectiveness of the universal global institutions for conflict prevention and resolution, which is the UN Security Council. At least in the form in which it currently exists. Therefore, the CSTO is now probably seen by the political elites of the member states as the basis for an autonomous regional security system.
It is not a question of a permanent break with international institutions such as the UN. The format of interaction with them will remain, and this is what the provision of a "coordinating state", which will act under a UN mandate, is introduced for.
There is a risk that a peacekeeping operation will be vital, but the UN mandate will be blocked in the Security Council by some other countries. This is why the CSTO is planning to expand its mandate to carry out politico-military activities beyond the borders of its member states.
It is clear that it is not about distant "peacekeeping marches". The CSTO is interested in the situation in neighbouring states where collective security may be threatened. If we talk about Central Asia, it is Afghanistan, from the territory of which militant groups can begin to carry out military and terrorist acts against CSTO member states.
The revival of the former Soviet-era cooperation between the defence establishments of the CSTO countries, which the Secretary General recently updated, may be aimed at creating a resource base for this autonomous security system in the region.
To prevent the development of military-economic and military-technical cooperation within the CSTO, the United States has initiated a discussion that Russia will at some point be unable to supply Central Asian countries with ammunition and weapons for border protection because of the ASW. In particular, US Assistant Secretary of State for South and Central Asian Affairs Donald Lu stated[4] this. The former U.S. ambassador to Kyrgyzstan noted that there is a debate on where the countries of the region could obtain defence equipment if needed, citing the United States, Japan and South Korea as possible arms suppliers.
Washington clearly understands that the revival of the military industry within the CSTO increases the level of independence of the member states. To prevent this, the U.S. is planning to get some CSTO member states put on the "arms needle", possibly initially free of charge.
Armenia's 'special position' in the CSTO is probably a phenomenon of the same order, which, according to some experts, is evidence of the desire of the country's political elite to leave the Organisation. It is clear that this desire is motivated by the West, which seeks to prevent the emergence of an autonomous security system in our region. But according to [5]Yerevan expert Grigor Balasanyan, a country's withdrawal from the CSTO would not be in the interests of the Armenian people.
So far, with the exception of Armenia, the other CSTO members have demonstrated their readiness for further evolution of the organization, which may be joined by other states. For example, Serbia and Afghanistan are currently observer countries at the CSTO Parliamentary Assembly. In addition, the SCO has a strong interest in developing cooperation with the CSTO, as these organisations have many overlapping lines and areas of responsibility.
---
[1] https://www.eurasiatoday.ru/expert-opinions/12769-одкб-разместит-миротворческий-контингент-на-территории-кыргызстана.html
[2] https://inbusiness.kz/ru/last/tasmagambetov-vyskazalsya-o-sovmestnoj-razrabotke-vooruzhenij-v-stranah-odkb
[3] https://ria.ru/20230202/odkb-1849206032.html
[4] https://tass.ru/mezhdunarodnaya-panorama/17221079?utm_source=yxnews&utm_medium=desktop&utm_referrer=https%3A%2F%2Fdzen.ru%2Fnews%2Fsearch%3Ftext%3D
[5] https://verelq.am/ru/node/123321
Competition of U.S.-China in Central Asia & its Implications for Pakistan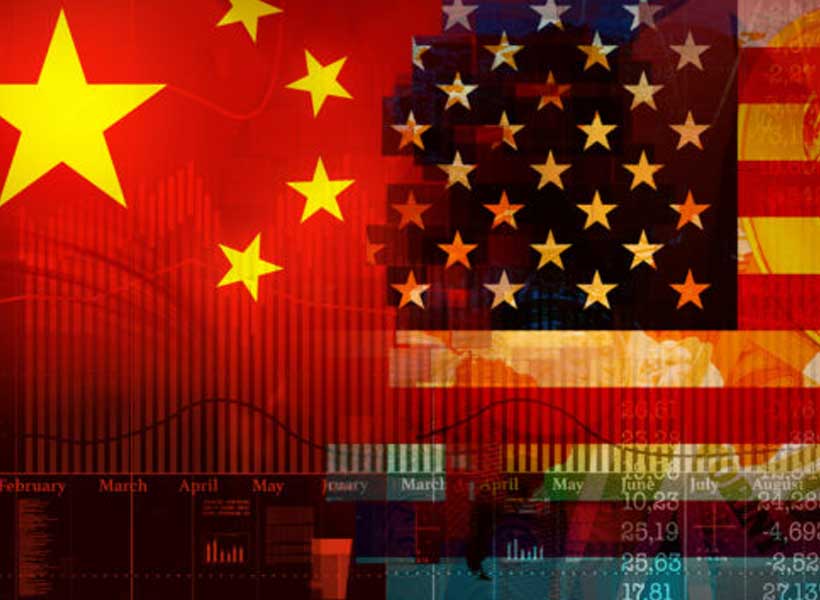 US-China rivalry will affect various states, which have good relations with both (China and U.S). After the disintegration of the Soviet Union, China and the U.S. have been ambitious in strategically influencing the Central Asia region. Belt and Road Initiative (BRI) is a part of China's grand strategy in Central Asia, which has intensified the importance of this region. Further, China's influence in this region has increased through regional organizations such as Shanghai Cooperation Organization (SCO). Pakistan is an important pivot of China's regional strategy. China-Pakistan Economic Corridor (CPEC) is the flagship project of China's BRI. However, US's grand strategies are phase 1.0 policy to 2.0 policy and C5+1 (Kazakhstan, Uzbekistan, Turkmenistan, Kyrgyzstan, and Turkmenistan with the United States of America) is also part of the US's grand strategy in Central Asia.
China's connection with Central Asia can be traced to an ancient times, but established during the Soviet. In 1992, the Ashkhabad summit intensified China's role in this region.
China joins this region through Xinjiang, an autonomous region with a majority Muslim population. It also falls into the Central Asian region. Xinjiang shares its border with three Central Asian states (Tajikistan, Kyrgyzstan, and Kazakhstan).
The collapse of the Soviet Union curtailed security threats to China's national security from Central Asia. However, in 1991, the victory of the US in the Gulf War and the emergence of the New World Order was an alarming situation for China. This situation pressed China to discover a role, particularly in regional affairs in newly born states of Central Asia.
In the New Great Game, China has comprehensively increased its national strength politically and economically and has influenced this region culturally. China has utilized classical geopolitical concepts, reviving the Old Silk Road, and divide and rule strategy. Silk Road is China's identity, which connects Asia and the West by the terminus in Xinjiang.
In 2002, Former Secretary of the State Colin Powel once remarked in House Foreign Affairs Committee that we would enhance our presence and interest in Central Asia that we had not dreamed of before.
US grand strategy falls into two phases towards Central Asia. 1.0 Phase means to protect Soviet Weapons of Mass Destruction (WMD), protect the sovereignty of newly born states from Russian aggression, to break Russian monopoly over transit routes and gas pipelines. In this phase, the US should have paid more attention to its geopolitical approach towards Central Asia and had fewer priorities in this region.
11 September 2001 brought huge changes in US strategy towards Central Asia, and it introduced the 2.0 phase, which means that the agenda of the US towards Central Asia is political and economical. However, the military prevailed over this policy due to US's military presence in Afghanistan, conducting an operation against terrorism. The US has utilized this policy for military cooperation in this region.
Strategic competition between U.S. and China will directly impact Pakistan's national security at the broader level, such as economy, military and politics.
At the political level, it impacts Pakistan's relations with China, Iran, Russia, and the Gulf States. At the military level, Pakistan's geostrategic location enhances Pakistan's importance. Pakistan has been an important ally of the US against the war on terror and played its role as a frontline state against this war. At the economic level, China-Pakistan Economic Corridor (CPEC) is a game changer for Pakistan's economy. It will create opportunities for the economy of Pakistan.
The bigger challenge for Pakistan is how it can maintain its relations with China and the US. Pakistan needs help to maintain good relations with both (US and China). If we see a historical perspective, in the 1970s, Pakistan built a bridge between US and China. Strategic affairs experts strongly believe that Pakistan can defuse the tension between the US and China.
Pakistan has few policy options through which Pakistan can maintain its good relations with both countries.
China is Pakistan's strategic partner, which addresses Pakistan's regional strategic concerns in all fields, such as defense, economy, politics and security sectors. CPEC has formed strategic interdependence. Pakistan cannot afford to be the part of the US's grand strategy to contain China.
Good Pak-US relations are required for regional security. These are guarantors to bring peace in Afghanistan and can counter terrorism and extremism in this region. It is difficult for Pakistan to uncouple from the US. However, the US has a great influence on IMF and World Bank. Pakistan is in negotiation with IMF to get a loan. The US can assist Pakistan with IMF. However, Pakistan has serious concerns over Indo-US growing strategic relations, creating an imbalance in the South Asian region. India is utilizing Indo-US strategic relations as a tool against Pakistan, which concerns Pakistan's national security. However, good Pak-US relations depend on the US that how it wants to conduct its relations with India and China.
The last option for Pakistan is that it should only place some eggs in one's basket. Pakistan needs diversifying approach towards all major powers. Although it would be difficult for Pakistan, Pakistan can maintain its relation through an issue-based relationship. It will not affect Pakistan's relations with anyone rather than choosing one side. This option would protect Pakistan's regional strategic interests and address Pakistan's security concerns.
The Strategic Importance of Central Asia and India's influence in the Region
Long-standing historical, cultural, political, and economic ties between India and Central Asia have evolved into a solid, experienced, and transformative connection over time. In light of the COVID-19 epidemic and the shifting global order, India's proximity to and growing convergence on concerns with the five Central Asian nations of Kazakhstan, Kyrgyzstan, Tajikistan, Turkmenistan, and Uzbekistan has led to increased collaboration on these issues. The two sides have simultaneously intensified their discussions and cooperation on issues like trade and connectivity, economic development, energy security, regional concerns of shared interest, and the shared geopolitical worries of both sides regarding new challenges in Afghanistan.
Trade significantly impacts India's relationships and influence in the Central Asian Region. India's trade with Central Asian countries helps to foster economic ties and strengthens political and cultural relations. India's imports from the area, such as oil, gas, and minerals, provide the country with access to critical resources. In contrast, its exports, such as textiles and agricultural products, give the region market access.
Geostrategic Importance of the Central Asian Region
Central Asia is strategically important due to the location at the crossroads of Asia and Europe, making it a critical link between the two continents. The Region also has significant energy reserves, including oil, natural gas, and coal, making it a substantial energy supplier to Europe and Asia. Central Asia is also home to several major transportation and communication networks, including the historic Silk Road, connecting the Region to the rest of the world and making it a hub for trade and commerce. The Region's proximity to several regional and global powers, such as Russia, China, and India, further highlights its strategic importance.
Central Asia is strategically located in the middle of both Asia and Eurasia. It connects Asia and Europe as a bridge between Eastern and Western nations. Central Asia's importance is acknowledged due to its geopolitical, geoeconomic, and geostrategic position. The Central Asian states have historically been a centre of trade, rivalry, and warfare due to geography. It now serves as a bridge connecting North and South and East and West. In addition to its strategic location, the Central Asian Region is also seen by outsiders as the new global geopolitical and economic battleground. Over 2000 years of conflict have been etched into its history as the past great empires struggled to control the Silk Route, the vital trade route between Europe and Asia.
India's Policy for growing its potential in the Central Asian Region
India's trade with Central Asia also has the potential to help balance China's growing economic influence in the Region. India has been actively pursuing a policy of economic engagement with Central Asian countries and working to increase investment, trade and energy ties with these countries. Several factors, including energy security, access to raw materials, and regional economic integration, have driven India's engagement with the Region. India has made efforts to increase trade and investment flows with the Central Asian countries, which includes establishing trade agreements and participating in regional economic forums. Regional politics, competition with other major powers such as China, and regional security have also influenced the trade relationship. By engaging in trade with Central Asia, India can tap into the Region's resources, enhance its economic footprint, and contribute to regional stability and prosperity. Drug trafficking, fundamentalism, and religious extremism threaten the strength of these communities and the wider area. Water, security, environmental, and immigration issues have all become urgent. The Region is threatened by more recent acts of narcoterrorism coming from Afghanistan. Russia, China, the U.S., Turkey, Iran, Europe, the E.U., Japan, Pakistan, India, and Afghanistan are all claimed to have significant economic and security interests in the Region, making the area a "theatre of the great game" where this and other conflicts are being played out. A significant obstacle to fostering and growing ties is that India still needs to have a shared land border with any of these states. Direct travel from Pakistan to either Afghanistan or Central Asia is prohibited. Thus, China is the transit country for time- and money-consuming land trade. India has made significant headway towards enhancing connectivity by signing a security cooperation agreement for the refurbishment of Chabahar port, the creation of the International North-South Transport Corridor (INSTC), and accession to the Ashgabat Agreement. This gap is expected to be closed by India's involvement in both the Eurasian Economic Union (EEU) and the Shanghai Cooperation Organization (SCO).
The India-Central Asia Summit was presided over by Indian Prime Minister Narendra Modi in January 2022 in the presence of all five Central Asian heads of state. The online meeting showed India's dedication to its "Extended Neighborhood Policy", which mandates that New Delhi diversify its geopolitical allies and diplomatic objectives, as well as its readiness to cooperate with its Central Asian partners on several fronts.
Overall, trade helps to position India as an essential player in the Central Asian Region and contributes to its regional and global significance. More interaction is anticipated to enhance regional economic growth and mutual security. Economically, Central Asia offers India's industry a "near abroad" market, overland links to the Middle East's and Russia's rich resources, and considerable energy supplies at comparatively close ranges. Suez and the Mediterranean Sea are both shorter than the INSTC corridor route. This Region is projected to become more significant as competition with China for resources increases.
The increased trade can also help India to reduce its dependence on other areas for energy supplies and increase its bargaining power in the global market. It aimed at improving the flow of goods, services and investment between the two regions and also to tapping into the vast energy resources of Central Asia. Additionally, more significant business can lead to infrastructure development and job creation, thereby improving the economic conditions in both regions. However, it also faces challenges such as competition from other countries and the need for a well-developed transport and communication network in the area.