The pandemic year is slowly drawing to a close, but not all challenges associated with it will disappear with the beginning of the millennium's third decade. Households, firms, and government are all focusing their efforts to ensure the security of food, income, and/or electricity over the next few months. At the same time, the country is in the middle of making decisions that will determine whether Tajikistan can transform this crisis into an opportunity to "build back better".
The current crisis is the fourth over the last twelve years, with three of them having been outside Tajikistan's influence and control. Following the impacts of the global financial and economic crisis of 2008, the oil price collapse of 2014 (with massive impacts on the value of remittances flowing back into Tajikistan's economy), and the banking crisis of 2016 (having required a major budget-financed bail-out), the current difficulties have hit the country at a moment of fiscal fragility and a high risk of debt distress. Despite high rates of economic growth, these crises meant that Tajikistan has been struggling to respond with adequate fiscal resources to the combination of these inherited and emerging challenges.
But not all is gloom. In fact, the key to unlocking an effective crisis response— one with minimal upfront costs and future benefits to the budget—is found outside the government's direct scope of control: if the state strengthens its partnership with entrepreneurs and (potential) investors, with clear and uniform rules, Tajikistan could tap into the considerable potential of sustainable economic dynamism. With profit opportunities in domestic and neighbouring markets (of which there are many) and the clarity and predictability of obligations towards the state (a current policy priority), the private sector is certain to exploit these. This, in turn, will open doors to addressing a long list of priority challenges influencing economic policymaking, well beyond the immediate one of broadening the tax base to a much larger number of successful firms. For instance, the (frequently prohibitively) high interest rates would be lowered when more firms and employees deposit their incomes in the banking sector and when financial institutions share the confidence in a firms' future success. The trend depreciation of the Tajik somoni, with detrimental effects on, especially, the most vulnerable segments of the population, could be countered by having private companies exploit available export opportunities to the very large (now accessible), underserviced markets in the country's direct vicinity. This would lead to an increased influx of foreign currency, which, in turn, would strengthen the domestic currency. Risks to social cohesion would be reduced by generating more and higher-paid employment opportunities—particularly in the remote and rural regions of the country—while food insecurity could be addressed by increasing local self-reliance on food production and agricultural inputs provided.
It is well understood that Tajikistan requires the private sector to play a more dynamic role, with considerable preparatory work having already been done to put into place the required reforms to boost private-sector confidence, domestic productivity, local production, exports, and job creation. The three following areas of reform are especially promising in providing the population with an environment characterized by lower inflation, interest, and tax rates, while accelerating the rate of job creation, and lifting average wages beyond the current levels prevailing in the market.
First, adopting a tax reform that aligns incentives and fosters compliance. Tajikistan's current economic model, largely remittance-financed and import-reliant, is a legacy from an earlier period of reconstruction and transition. One element of this legacy relates to revenue collection. The levying of taxes, required to meet pre-defined tax collection targets, has been based disproportionately and non-transparently on tax penalties and pre-payment requests. To counter the negative effects on business confidence, very generous tax incentives—estimated at around six to ten percent of national income—were granted. These, however, did not generate commensurate socio-economic benefits (investments, innovations, employment, and/or regional development). The ongoing preparation of tax reforms thus aims at combining a modern, consistent, and simplified tax code with the redefinition of the Tax Committee's overarching mission statement—with a focus on maximizing voluntary tax compliance. This would shift the tax authorities' principal focus on analysing all information on the accuracy of tax-payer statements and conducting audits on the basis of identified inconsistencies. The reliance on risk-based tax audits would increase the tax authorities' effectiveness and firms' incentives to submit accurate tax statements. In parallel, temporary tax incentives would be subject to specific expectations that are monitored, recorded, and made the basis for subsequent decisions on potential extensions. The decision to launch public consultations on the new draft code would be a critical signal of the country's commitment to developing a real partnership with the private sector as foundation for a strong, sustainable, and inclusive recovery.
Second, providing for the foundations of the economy's digital transformation. The government is preparing reforms that would enable the country to "leap-frog" towards a modern, digital economy with a faster, less expensive internet. This would allow for dynamics that could increase (1) the quality of, and access to, public services (e-government, e-health, distant learning, smart city, or cashless payments); and (2) the scope for new digital firms, including in rural and remote areas, to explore new opportunities and create additional employment opportunities. For results that are both fast and tangible, the government would need to modernize the legal framework in the telecom sector and establish an independent (public) regulator to allow for proper competition to bring down prices and increase the quality of services. The government is in negotiations with international development partners that have shown interest in supporting foundational reforms and most providing critical investments needed for the national roll-out of e-government priorities that can finally utilize the potential for Tajikistan's digital transformation.
Third, developing a modern supply chain from agricultural production to food processing. The COVID-19 crisis has heightened the risks of food scarcity during the off-season months, notwithstanding increased production during the summer and autumn. To this end, the government has focused important activities on planning measures to guarantee sufficient, high-quality food.
This includes measures to provide farmers with seeds and fertilizers, build resilient livelihoods and institutions, and create additional jobs in the agriculture and food-processing sectors for the next years to come. It is being sought to strengthen the crisis resiliency of the agricultural sector, increase the sustainable production of food, ensure safety, foster processing, and facilitate export competitiveness—especially in the high-potential horticulture sector. This can only be done with a viable sector of (new) micro, small, and medium-sized enterprises in rural areas. If linked to the digital agenda, farming and food production could allow for a dramatic increase of agricultural productivity, thereby transforming Tajikistan's low-productivity, segmented, and crisis-prone agricultural sector to a modern one comprising effective systems of (1) managing seeds, seedlings, and planting materials; (2) promoting market-led, high-value horticulture value chains; (3) strengthening systems of quality control, food safety, and certification; and (4) linking these to strengthened systems of early warning and response.
In all of these efforts, Tajikistan finds itself well-prepared, on the eve of making the required—albeit difficult—decisions necessary to alter perceptions and dynamics. A view on the budget's revenue side, in relation to the most urgent expenditure obligations, shows that tax revenues alone would not suffice in responding to current and future challenges. The state needs, as a partner, a dynamic, innovative, employment-generating, and tax-paying private sector. Its decisions to invest and innovate reflect perceptions of future profitability. In support, the government would need to continue to improve the environment and move towards guaranteeing the predictability in tax obligations, ensuring the ability to enforce contracts, and fostering the enormous development potential that is inherent in fair competition on a level playing field. With innovative, dynamic, exporting, and profitable enterprises, current priority challenges to economic policymaking—from taxes over interest and exchange rates, to employment opportunities—fade into the background, providing the state more space to focus on strengthening health, education, and the necessary investment needed to increase the human capital of every citizen of Tajikistan, along with their standards of living and resilience to fragility and future crises.
Originally published in Asia Plus via World Bank
Power without Soft Power: China's Outreach to Central Asia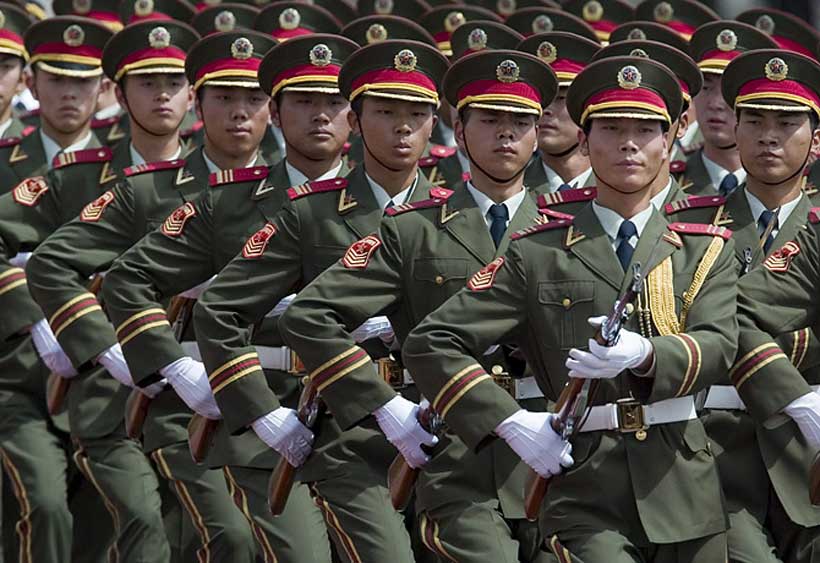 The People's Republic of China has become increasingly interested in the Central Asian countries—Kazakhstan, Kyrgyzstan, Tajikistan, Turkmenistan, and Uzbekistan—for both internal and external motives. As such, the resurgence of terrorism and religious extremism—Islamic and Buddhist—in mainland China has prompted Beijing to increase its upstream presence with military troops stationed in the Wakhan Corridor in Afghanistan (officially to combat narcotics trafficking) while implementing a policy of re-educating Uyghur Muslim dissidents in the Xinjiang Uyghur Autonomous Region in Northwest China.
Beijing's approach has been severely criticized in the United States and Europe, and Western countries are exploiting the Xinjiang Vocational Education and Training Centers (Xinjiang internment camps) to damage Beijing's international image, without necessarily taking into account the reality on the ground in a region of the world where China's policy is helping to contain the spread of Islamist groups, including ISIS.
The Chinese dual approach, which is essentially aimed at containing radical Islamism in the immediate periphery and at home, is likely to be reinforced in the years to come, as the U.S. Department of Defense recently announced the withdrawal of American troops from Afghanistan, thus leaving Beijing in charge of security in the region, as Central Asian states do not have the financial and logistical means (e.g. GEOINT) to contain the spread of terrorism. The Chinese presence also avoids the need to ask for help from Russia, whose involvement is often perceived as a form of "post-Soviet colonialism."
In Central Asia, where resources—especially water—are scarce, coupled with a high birth-rate and a lack of economic and military means, Beijing's presence is seen as an economic advantage by all, although it gives rise to differing political views regarding such topics as religion.
While China is a technological leader and the best economic opportunity for Central Asian states, Beijing's approach to curbing the spread of Islam is frowned upon by many Central Asian countries. As a matter of fact, Islam has grown in influence since the disappearance of shamanism (the native religion of the Central Asian peoples) and the end of the Soviet Union (atheistic policy), which is nowadays leading to growing diplomatic divergences between China and the neighboring states.
Chinese Politics in Central Asia
Beijing's approach to Central Asia and Afghanistan is not comparable to that of the United States or the Soviet Union in that Beijing is offering to deploy its military troops as compensation for paying the debts of countries, with the agreement of the local governments.
As of today, all Central Asian countries are economically dependent on China for both exports and imports of goods, especially medical equipment and pharmaceuticals where Beijing is a world leader; and the debt is growing.
Initially, the Central Asian countries tried to balance their trade with Beijing, notably by exporting gas. China imported a total of 43 billion cubic meters (bcm) from Central Asia in 2019, according to the estimates from the BP Statistical Review. Back in 2010, that figure was just 3.4 bcm. Turkmenistan, Central Asia's largest gas exporter, became especially dependent on China when its exports to Russia slid to zero in 2016. In mid-2019, Russia agreed to resume importing 5.5 bcm per year of gas from Turkmenistan, a fraction of what goes to China.
It soon became clear, however, that selling gas would not be enough to pay off the debts, which meant Beijing was given the option of stationing troops in countries such as Afghanistan with the approval of the neighboring states.
Therefore, Chinese diplomacy in Central Asia is not based on soft power as Beijing opposes the spread of Islam, an attitude that offends Central Asian citizens, and there is little exposure to the Chinese language or spontaneous adoption of Confucianism considering China's economic prominence in the region.
Beijing adopts a similar attitude; and while countries, such as Kazakhstan, are a necessary route for the transit of Chinese products to the European Union and Great Britain, China sees the Central Asian countries as antagonists due to their religion and to historical factors, as the former nomadic conquerors (e.g. Genghis Khan) still leave a negative resonance in the Chinese mind. In addition, there are territorial disputes between China and Kyrgyzstan/Tajikistan, which hinders any deep development of diplomatic relations with Beijing when one considers the importance China attributes to its territorial sovereignty (e.g. Taiwan and the Diaoyutai Islands).
As such, cultural differences push China to cooperate with Central Asian countries within the framework of international organizations, such as the Shanghai Cooperation Organization, rather than on a one-to-one level, allowing it to take a global view in the region and avoid mentioning bilateral frictions.
Chinese Military Approach in Central Asia
In contrast to the cultural dimension (soft power), China has a more proactive stance in the military sector. For instance, it collaborates with Russia, the Collective Security Treaty Organization (CSTO) members and with the countries of Central Asia in carrying out joint military exercises.
Moscow and Beijing moved their relations towards a global strategic partnership of coordination in a new era, committing themselves to closer coordination on global security issues and mutual support. For the second consecutive year, China took part in the Russian strategic command and staff exercise (TSENTR-2019) held this year in the Russian Central Military District. The aim of the exercise was to test the readiness levels of the Russian army and interoperability between regional partners, while simulating a response to terrorist threats in Central Asia. China represented the largest foreign contingent, deploying some 1,600 ground and air troops from the PLA Western Theatre Command and nearly 30 planes and helicopters, including H-6 bombers.
However, in the Chinese perception, Central Asian countries are of little military relevance and Russia remains the main partner, so exercises with Central Asian and CSTO countries are a way to strengthen cooperation with Moscow but not fundamentally with the Central Asian countries.
This Chinese vision seems relevant insofar as Kazakhstan, Kyrgyzstan, Tajikistan, Turkmenistan and Uzbekistan are not nuclear powers and do not have sufficient military means to envisage an equal partnership with Beijing. China's military budget in 2020 was $252 billion, while that of Central Asia as a whole was $2.2 billion in the same year.
Beijing is therefore using the motive of joint exercises and the repayment of national debts of the countries in the region to increase its military presence, especially in the Wakhan Corridor.
The Wakhan Corridor
The Wakhan Corridor is a narrow strip of territory in Afghanistan, extending to China and separating Tajikistan from Pakistan and Kashmir. The corridor, wedged between the Pamir Mountains to the North and the Karakoram range to the South, is about 350 km long and 13-65 kilometers wide and has been used as a trade route to connect China since antiquity.
Beijing is specifically interested in this region because it is in Afghanistan, one of the strongholds for Islamic terrorism, and easy to send troops from the mainland. With the withdrawal of American forces and the reduction of NATO's presence expected in September 2021, China can then try to replace the United States in the region. Furthermore, the Corridor leads directly to the Chinese border, and Beijing's (unofficial) military base in the region ensures control of the illegal traffic of drugs and weapons.
In addition, having a facility in the area allows for rapid intervention in the two countries that share a border with the Corridor—Tajikistan and Pakistan—with the latter also known to be a bastion for terrorist hiding from the rest outside world (e.g. Osama bin Laden).
Unlike in the case of Djibouti, China refused to openly mention its military presence in the Corridor and has used the fight against drug trafficking as an excuse since a number of reports of a permanent Chinese military presence have emerged. The reason for this Chinese secrecy is due to several factors:
It is likely that a large part of the military activities is actually fighting against drug trafficking which is common in the area (Afghan opium) [1];
The Chinese presence in Djibouti has been seen by the United States, France, Italy and Japan as a significant development that aims to supplant their influence on the continent. Similarly, such open display of Chinese ambitions in Central Asia has reinforced international apprehension about China's global military ambitions.
Although aware of China's activities in the Corridor, the Kremlin could perceive a Chinese official communication on this subject as a deliberate choice by Beijing to challenge Russian military influence in the post-Soviet space.
Russia's presence has been limited since the end of the USSR and the end of the war in Afghanistan (1979-1989), and apart from the Russian language, Moscow is now a secondary economic partner in Central Asia, behind China, so the loss of Russian military influence could be misinterpreted.
China and the Water Crisis in Central Asia
While the international community focuses on the Uyghur Muslim and the Wakhan Corridor, the main threat to the Central Asian states will continue to be the lack of water supplies, which will lead to conflicts between countries in the region and, perhaps, with neighbors such as China and Russia.
The mismanagement of water resources had been a recurring theme in the CIA's analyses, which as early as the 1960s mentioned the long-term effects of overuse of the available capacities. Since the fall of the Soviet Union, the newly independent Central Asian countries have failed to implement a relevant strategy to save water and stem population growth, ultimately leading to an emerging crisis.
China will have to ensure the security of its own national water resources but also develop an approach to supply the countries of Central Asia with blue gold to avoid a major economic crisis that could harm Chinese gas supplies and the development of the Belt and Road Initiative (BRI).
Researchers at Oxford University ran 738 simulations combining possible changes in water consumption with 80 future climate scenarios, ranging from warmer and drier to warmer and wetter conditions. Most of the simulations point to the same grim conclusion: Central Asian states are running out of water.
The lack of water is not only due to a poor management on Central Asian states. In 2020, an American-Kazakh-Chinese team using satellite data estimated that irrigated cropland on the Chinese side increased nearly 30 percent between 1995 and 2015, and they found no significant increase on the Kazakh side in the same period.
To avoid further tensions, a long-term option for China would be to provide water management solutions to Central Asian countries in exchange for the gas and other resources they have to offer.
Conclusion
Chinese military presence is expected to increase from September 2021 because of the withdrawal of American troops from Afghanistan. Although critical of its national policy towards the Uyghur, the fight against terrorism in China and abroad is producing results in a region of the world where radical Islamism abounds.
The Chinese military presence is, therefore, an opportunity for the Central Asian countries, but also for the Western world insofar.
Although it may seem paradoxical, Pakistan as a Muslim country has understood the importance of China's policy; for this reason, Islamabad continues to serve as Beijing's communication bridge to the Muslim world.
In 2016, China announced that it will set up an anti-terrorism alliance including Pakistan, Afghanistan, and Tajikistan, while in December 2018, Pakistan's government even defended China's re-education camps for Uyghur Muslims.
Pakistan's support for China's policies is not an excuse for practices that violate human rights, but attests to the Islamic threat in the region that is detrimental to its development.
The water crisis is also going to be a fundamental factor in the development of terrorism and extremism in Central Asia from the summer of 2021, as the lack of resources drives the development of radical ideologies. For this reason, the water issue will certainly become central to BRI's development policy and to bilateral relations between China and the whole of Central Asia.
[1] In 2008, less than 8,000 tons were produced, mainly in Afghanistan, and this drug remains in Chinese minds because of the Opium Wars, two wars waged between the Qing dynasty and Western powers in the mid-19th century.
From our partner RIAC
China and Russia Build a Central Asian Exclusion Zone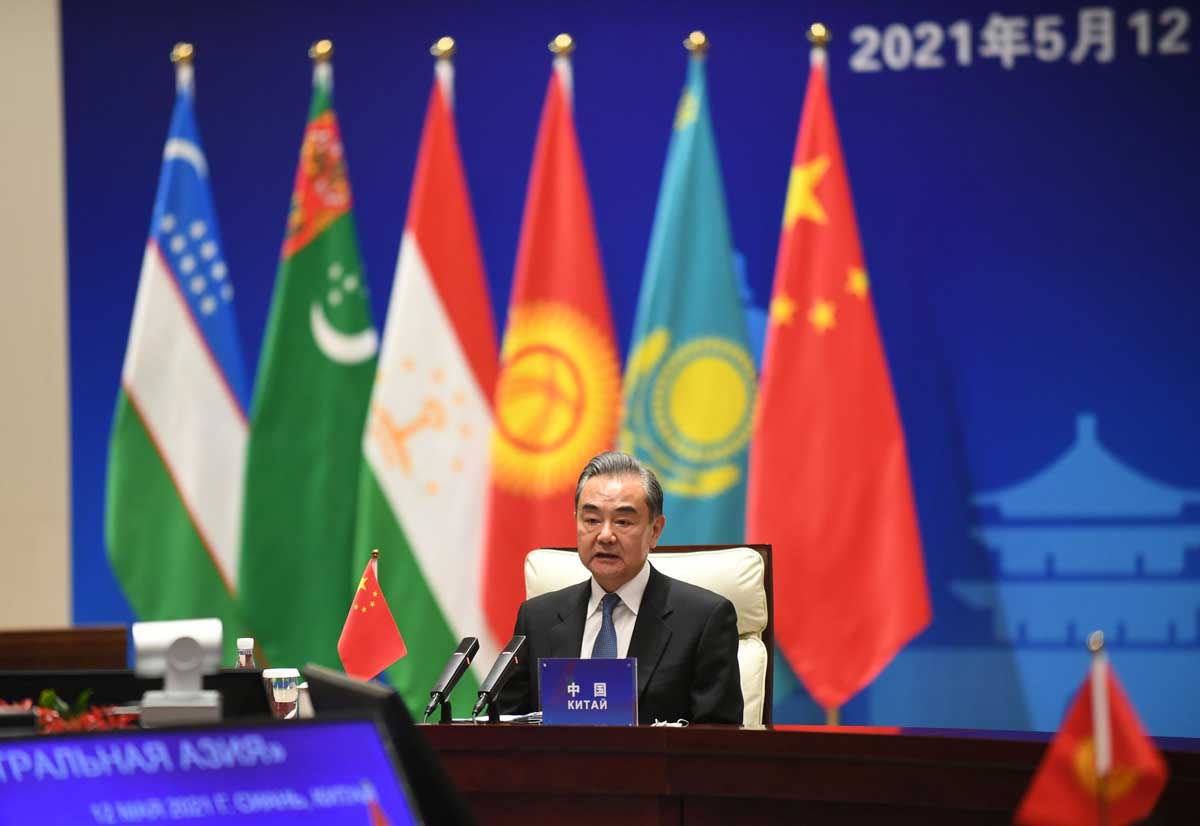 Last month, State Councilor and Foreign Minister Wang Yi hosted the China+Central Asia Foreign Ministers' meeting in the Chinese city of Xi'an. This is the second such meeting, which increasingly focuses (with Kazakhstan, Uzbekistan, Kyrgyzstan, Turkmenistan, and Tajikistan) on geopolitical issues. More broadly, it signals China's lack of concern for what Russia considers its vital economic and political interests in the region. Top of the agenda was Afghanistan, as China worries about possible spillover to Central Asia and its eastern provinces as U.S. and allied troops prepare to evacuate in September.
Yet the greatest issue in Central Asia's changing geopolitical landscape is economics and trade. China promised a number of new projects during the Xi'an gathering. Increased cooperation was pledged in agriculture, health and education, trade, energy, transportation, and even archaeology. More importantly, China vowed to help Kyrgyzstan to alleviate its debt pile and pressed it to approve a railroad linking China to Uzbekistan. Set to play a major role in connecting China with the Middle East and South Caucasus, the project has seen constant delays. Partly, that is due to economic and political troubles in Kyrgyzstan, but Russia too is partly responsible, fearing the corridor would divert a significant portion of transit cargo from its railroad tracks. Regardless, the direction of travel is clear: each economic agreement makes the region more closely aligned to China.
China has recognized that large and unwieldy summits often fail to provide the expected results and now increasingly favors small meetings. It does the same with other regions, including South-East Asia. This is far more efficient and as by far the biggest power in the room, it can dominate the agenda and outcome.
Naturally, these developments have a significant effect on Russia, the traditional powerbroker in Central Asia, and invites the question of whether it has been eclipsed. It certainly maintains significant military capabilities — recently improved — through bases in Tajikistan and Kyrgyzstan, and intermittent military cooperation with the region's other countries. Russia is also a powerful economic player: it is a major trade partner for the five states, a vital source of investment, and a significant source of remittances from Central Asian migrant workers. Furthermore, Russia has joint security and economic initiatives in the region such as the Eurasian Economic Union and the Collective Security Treaty Organization. Last but not least, the region is close culturally to Russia through the use of Russian as the lingua franca.
China has taken aim at every sphere of Russia's influence, and it would be surprising if these developments did not cause grievances. Certainly, there is a growing narrative in the West about an impending geopolitical showdown between the two sides in Central Asia.
The reality, however, might be more nuanced and the analysis mere wishful thinking.
To understand the nature of the China-Russia competition in Central Asia it is crucial to look into the evolving world order and what non-liberal powers seek to achieve. One of the peculiarities of the post-liberal order is the extreme regionalization of geopolitically sensitive areas. Large powers neighboring the region seek to exclude third powers. Russia pursues it successfully in the South Caucasus where together with Turkey and partially Iran, it seeks to dislodge the collective West. A similar process is underway in Syria and can be applied to the South China Sea, where China tries to settle territorial problems directly with its neighbors and without U.S. involvement.
Appearances might be deceptive. Russia and China are competitors, but they are unlikely to turn into rivals. The West should reconsider some fundamental aspects of its thinking in regards to this Central Asian partnership.
Engagement with Central Asia could certainly help, and its absence would simply hand over Central Asia to the two powers. The region is in a dire need of rebalancing, and more room to maneuver. Both Russia and China are appreciated and feared in Central Asia. The West's position will be critical though, and it must formulate a coherent strategy for economic and political engagement with Central Asia, or be locked out.
Kazakhstan under President Tokayev – transformation in all spheres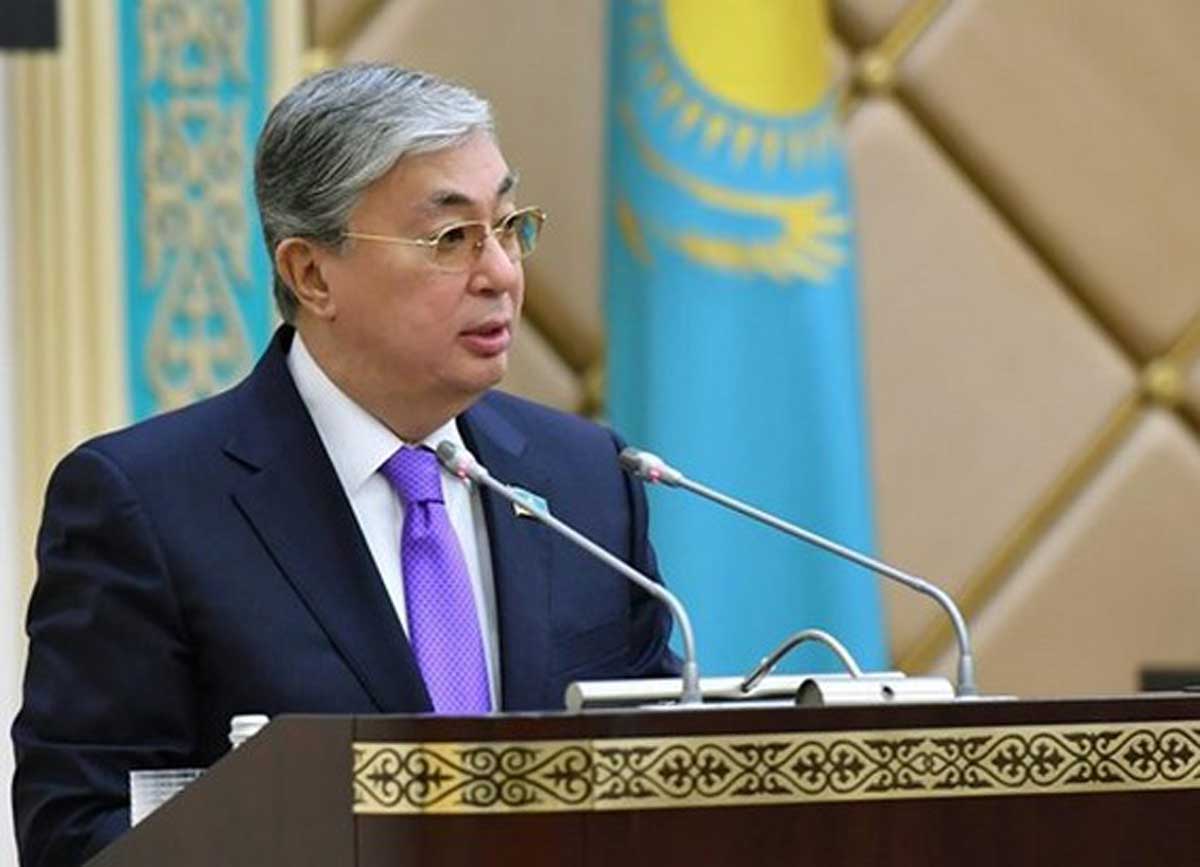 Around two years ago, a change of leadership took place in Kazakhstan, when Kassym-Jomart Tokayev took over as Head of State following presidential elections. Since then, numerous reforms have been implemented in the country. Prior to these elections, Nursultan Nazarbayev was the president for almost three decades until 2019 and built a foundation that enabled Kazakhstan to become the biggest economy and top investment destination in the region. Under Nazarbayev, Kazakhstan also managed to build good relations with all its neighbours, as well as with Europe and the United States.
There has been a shift in focus after 2019. President Tokayev is concentrating not just on economic reforms and foreign relations, but also on political changes in the country. Prior to change in leadership, the country primarily focused on economic development and investment attraction. Indeed, Kazakhstan still has the ambition to become one of the top 30 most developed countries in the world. Yet according to Kazakhstan's current president, political changes are necessary to achieve economic development. One may wonder why these reforms matter outside of Kazakhstan. Yet the country is the top trading partner in Central Asia for the European Union and plays a key role in facilitating trade between China and the rest of the world through the Belt and Road project. Kazakhstan is also a founding member of the Eurasian Economic Union and is an active member of the international community, supporting the United States, Russia and other global powers in the resolution of conflicts in Syria and Afghanistan. Ultimately, the political and economic course of Kazakhstan impacts not only the country itself, but also the wider region and beyond.
One of Tokayev's most significant changes is bringing the population closer to politics, and establishing what he calls "a listening state" – a government that listens to the feedback and criticisms of the population. To enhance dialogue between the government and the people, a National Council of Public Trust was established by Tokayev in 2019. Its aim is to develop specific proposals for reforms and legislation, taking into account the suggestions of civil society and the wider public. Making the national and local government more accountable improves its effectiveness and enables it to better fight long-lasting problems, such as corruption. In this regard, the country's legal system has been transformed by transitioning it to a service model of work, which calls for a more active and responsible role for law enforcement personnel.
Public administration also required substantial reform as it is plagued by serious bureaucracy. As such, Tokayev instructed the government to reduce the number of civil servants by 25% while also hiring younger cadres. The President, who himself frequently uses social media, also made it a priority to digitise government services to increase efficiency.
In addition to political reforms, Tokayev has prioritised diversifying the economy to avoid excessive dependence on natural resources. For this reason, despite the lure of focusing on oil, gas, uranium and other raw materials that Kazakhstan exports, Tokayev has instructed the government to maximise the potential of agriculture, especially due to the fact that Kazakhstan neighbours China and other rapidly developing Asian countries, which require vast amount of seeds, grains and livestock.
Social reforms have also been realised. Tokayev recently stressed that "economic reforms are justified and supported only when they increase the income of a country's citizens and ensure higher standards of living". In practice this means protecting the most vulnerable, as well as individuals and companies that depend on loans to start a business. As such, Tokayev is aiming to expand the amount of bank loans, and direct them to companies that increase value by means of innovation, while reducing the number of inefficient enterprises run by the state. To support those that suffered the most from the economic consequences of the pandemic, the president offered his support to cancel penalties for bank loans.
Another interesting social measure that is likely to have long-term effect is Tokayev's attempt to gradually revert the idea that higher education should be the ultimate goal of every student. Instead, Tokayev aims to reduce the number of universities to promote vocational centres and colleges that teach specific technical skills. The belief is that this is necessary in order to adapt to the needs of the market, which requires a variety of specialists.
Overall, while it is too early to assess the long-term impact of Tokayev's presidency and his reform programme, it is clear that he is trying to fight old demons domestically, by shifting Kazakhstan away from old Soviet thinking and system of governance. The interplay between the domestic and external challenges aggravated by the test of COVID-19 and its consequences, will demonstrate whether Tokayev's reforms are strong enough to help the country cope with the new era.