Gulf state religious moderation falls by the wayside in Pakistan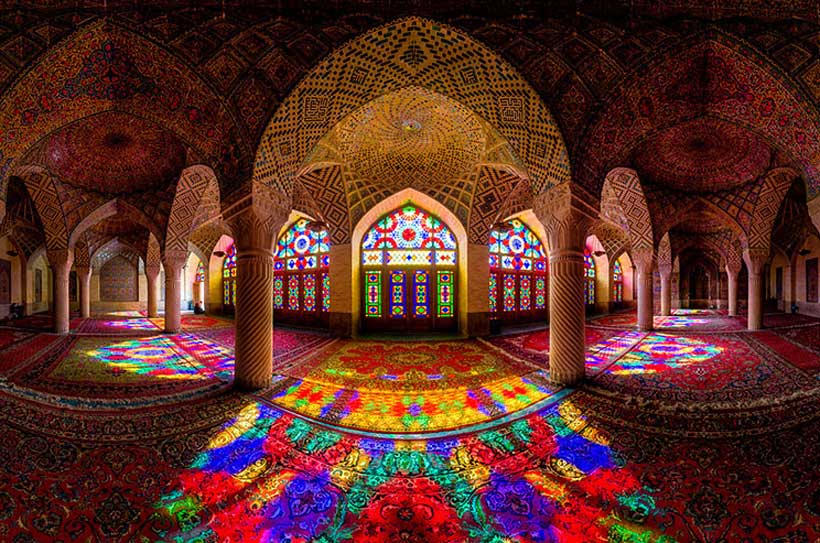 Silent about rising sectarian violence in Pakistan, Gulf states vying for religious soft power risk exposing the limitations of their concepts of an undefined 'moderate' Islam that is tolerant and endorses pluralism.
Countries like Saudi Arabia, the United Arab Emirates and Qatar have so far turned a blind eye to mounting sectarian sentiment in Karachi and Punjab province against Shiites and Ahmadis, sects viewed as heretics by conservative Sunni Muslims.
Saudi Foreign Minister Prince Faisal bin Farhan appears to have passed on the opportunity to demonstrate the kingdom's claim to leadership of a Muslim world that adopts principles of religious tolerance and pluralism when he apparently refrained from raising increased sectarian violence in talks with Prime Minister Imran Khan and Foreign Minister Shah Mahmood Qureshi during a visit to Pakistan last month.
The Gulf states' silence is the latest example of a geopolitics and economics-driven refusal to speak out on repression of or discrimination against Muslims in various parts of the world, including China's north-western province of Xinjiang and India.
The silence is particularly noticeable given that the Gulf states have greater influence in Pakistan than in either China or India and in some cases bare a degree of historic responsibility for developments in the world's second most populous Muslim-majority country. Pakistan is home to the world's largest Shiite Muslim majority.
The refusal to speak out highlights the utility of rival religious soft power efforts, not only by the Gulf states but also by Turkey and Iran that often in the case of the energy-rich monarchies seem primarily designed to curry favor with Western governments and influential Jewish and Christian communities and employ their status as models of a vaguely defined form of 'moderate' Islam to position themselves as rival leaders of the Muslim world.
Gulf states likely refrained from standing up for an Islam in Pakistan that embraces minority strands of the faith because it may be interpreted as a goodwill gesture towards Iran. In failing to do so, Gulf states missed an opportunity to dial down tensions in the Middle East.
Saudi Arabia's refraining from raising the issue is particularly significant given the kingdom's past support for militant anti-Shiite groups in Pakistan and harsh anti-blasphemy legislation that carries the death penalty.
Saudi Arabia, in contrast to UAE and Qatar, has so far passed on providing humanitarian aid to Iran to cope with the coronavirus pandemic. Iran has been hard hit by the pandemic because of government mismanagement and harsh US economic sanctions.
The failure to speak out about sectarian violence in Pakistan also constitutes a missed Saudi opportunity to put the kingdom's best foot forward as US President-elect Joe Biden prepares to take office. Mr. Biden is anticipated to adopt a more critical attitude towards Saudi Arabia compared to his predecessor, Donald J. Trump.
"I don't expect anything from Saudis. The militants are an asset for the Saudis as well as the Pakistanis. They have no interest in cracking down on these organizations given geopolitics," said Jaffer A. Mirza, a London-based researcher focused on religious minorities in Pakistan.
Saudi reluctance to speak out against sectarianism played into the hands of Mr. Khan, who has failed to condemn mass protests that denounced Shiites as "blasphemers" and "infidels" and called for their beheading. Nor has Mr. Khan taken issues with the mushrooming number of blasphemy cases being filed against Shiites in the courts.
Orthodox Sunni Muslims accuse Shiites of blasphemy by refusing to recognize the three 'righteous' Caliphs that immediately succeeded Mohammed because they believe that the Prophet's son-in-law, Ali, was deprived of his right to lead the Muslim community. It is that belief that gave birth to Shiism.
Pakistani officials have blamed the mounting tension on increased militancy among Shiite groups supported by neighboring Iran. In August, the government banned a little known group, Khatam-Ul-Ambia, on charges that it was recruiting Pakistani Shiites, on behalf of the Iran's Revolutionary Guards Corps, to fight in Syria alongside Iranian forces supporting President Bashar al-Assad.
The anti-Shiite campaign is waged among others by Ahl-e-Sunnat-Wal-Jamaat (ASWJ), the successor to the outlawed, anti-Shiite group, Sipah-e-Sahaba that was long backed by Saudi Arabia in its effort to counter the appeal of Iran's Islamic revolution as well as its sway among Pakistani Shiites.
A ban on ASWJ, that supported Mr. Khan's Pakistan Tehreek-e-Insaf (PTI) party in the 2018 election, was lifted at the time.
Asked in 2016 about Saudi support for his group, ASWJ leader Muhammad Ahmed Ludhianvi said over a lunch of chicken, vegetables and rice: "Some things are natural. It's like when two Pakistanis meet abroad or someone from Jhang meets another person from Jhang in Karachi. It's natural to be closest to the people with whom we have similarities… We are the biggest anti-Shiite movement in Pakistan."
Mr. Ludhianvi was invited three years later to attend a Saudi embassy-hosted reception in honor of the visiting imam of the Ka'ba in Mecca, Sheikh Dr Abdullah Awad Al-Juhany, at a time that the ASWJ leader was calling for the killing of Shiites.
A Shiite news network published pictures of an alleged meeting between Saudi ambassador to Pakistan, Nawaf bin Saeed Al-Maliki, and Mr. Ludhianvi last September.
The rising sectarian tensions in Pakistan raise the specter of the South Asian state becoming again the venue of a low-intensity Saudi Iranian war similar to violence that erupted in the 1980s and 1990s and in more recent years against Hazara Shiites in the province of Balochistan that borders on Iran.
Pakistani Sunni Muslim militants asserted in 2017 that Saudi money was pouring into militant anti-Shiite religious seminaries that dot the triangle where the borders of Iran, Pakistan and Afghanistan meet.
Hazara Shiite protesters this week refused to bury ten coal miners who were kidnapped and executed on Sunday by the Islamic State in a bid to force the government to take responsibility for their protection and bringing the perpetrators to justice.
Unconvinced by promises made by Interior Minister Sheikh Ahmed Rasheed, the protesters demanded that Mr. Khan personally come to talk to them.
In response Mr. Khan tweeted on Wednesday: "I want to reassure the Hazara families who lost their loved ones…that I am cognizant of their suffering & their demands. We are taking steps to prevent such attacks in the future & know our neighbor is instigating this sectarian terrorism."
The government, rather than acknowledging the attack as part of renewed sectarian violence that is not only on the rise but also being further institutionalized, blamed the violence on nationalist Baloch insurgents allegedly supported by India.
The government has long sought to counter Baloch nationalism and separatism by supporting militant Sunni Muslim groups in the province.
Militants, believed to be Baloch nationalists, raided a security outpost in the remote Harnai district of Balochistan, killing at least seven paramilitary soldiers and wounding several others days before the latest attack on the Hazaras.
Discrimination of Shiites and Ahmadis was further institutionalized with a law passed in July by the Punjab regional assembly that exclusively adopted ultra-conservative Sunni precepts.
Critics, including Pakistani Minister for Science and Technology Fawad Chaudhry, warned that the law would "plunge us deep into sectarianism and religious extremism."
The critics noted that various stipulations of the law such as the banning of allegedly derogatory remarks against holy personages and hate speech, censorship of publications, and the duty to refer to the finality of the Prophet when referring to Prophet Mohammed, were already part of earlier legislation.
"There has been a deafening silence by the elite moderate Sunnis of our country over the increase in prejudice against Shias," wrote a Pakistani Shiite, who is considering seeking asylum abroad. He could have said the same thing about major Sunni Muslim contenders for religious soft power in bids to become or cement their status as leaders of the Muslim world.
Process to draft Syria constitution begins this week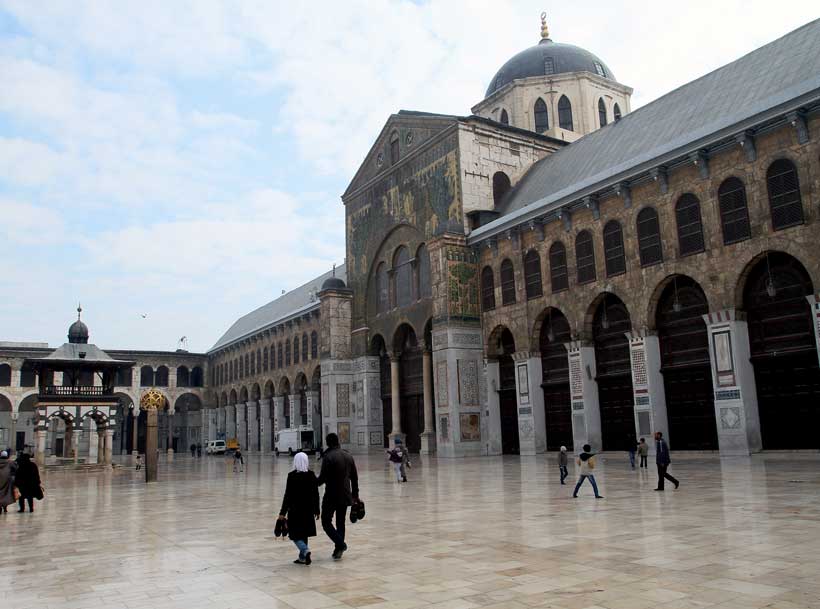 The process of drafting a new constitution for Syria will begin this week, the UN Special Envoy for the country, Geir Pedersen, said on Sunday at a press conference in Geneva.
Mr. Pedersen was speaking following a meeting with the government and opposition co-chairs of the Syrian Constitutional Committee, who have agreed to start the process for constitutional reform.
The members of its so-called "small body", tasked with preparing and drafting the Constitution, are in the Swiss city for their sixth round of talks in two years, which begin on Monday.
Their last meeting, held in January, ended without progress, and the UN envoy has been negotiating between the parties on a way forward.
"The two Co-Chairs now agree that we will not only prepare for constitutional reform, but we will prepare and start drafting for constitutional reform," Mr. Pedersen told journalists.
"So, the new thing this week is that we will actually be starting a drafting process for constitutional reform in Syria."
The UN continues to support efforts towards a Syrian-owned and led political solution to end more than a decade of war that has killed upwards of 350,000 people and left 13 million in need of humanitarian aid.
An important contribution
The Syrian Constitutional Committee was formed in 2019, comprising 150 men and women, with the Government, the opposition and civil society each nominating 50 people.
This larger group established the 45-member small body, which consists of 15 representatives from each of the three sectors.
For the first time ever, committee co-chairs Ahmad Kuzbari, the Syrian government representative, and Hadi al-Bahra, from the opposition side, met together with Mr. Pedersen on Sunday morning.
He described it as "a substantial and frank discussion on how we are to proceed with the constitutional reform and indeed in detail how we are planning for the week ahead of us."
Mr. Pedersen told journalists that while the Syrian Constitutional Committee is an important contribution to the political process, "the committee in itself will not be able to solve the Syrian crisis, so we need to come together, with serious work, on the Constitutional Committee, but also address the other aspects of the Syrian crisis."
North Africa: Is Algeria Weaponizing Airspace and Natural Gas?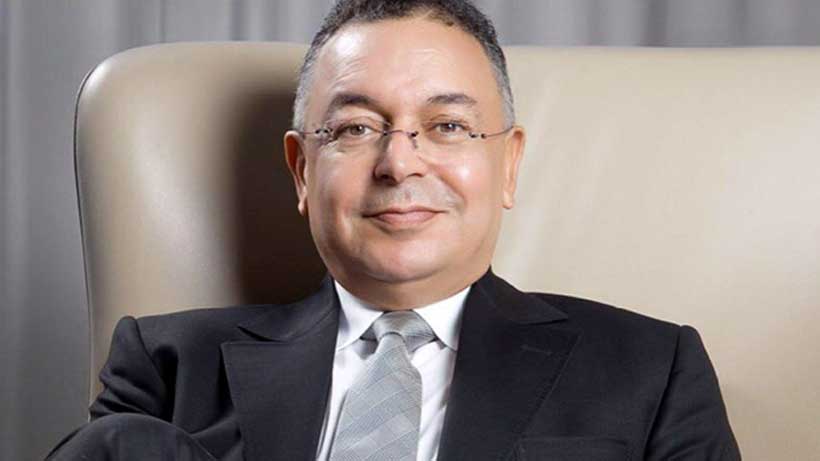 In a series of shocking and unintelligible decisions, the Algerian Government closed its airspace to Moroccan military and civilian aircraft on September 22, 2021, banned French military planes from using its airspace on October 3rd, and decided not to renew the contract relative to the Maghreb-Europe gas pipeline, which goes through Morocco and has been up and running since 1996–a contract that comes to end on October 31.
In the case of Morocco, Algeria advanced 'provocations and hostile' actions as a reason to shut airspace and end the pipeline contract, a claim that has yet to be substantiated with evidence. Whereas in the case of France, Algeria got angry regarding visa restrictions and comments by French President Emmanuel Macron on the Algerian military grip on power and whether the North African country was a nation prior to French colonization in 1830.
Tensions for decades
Algeria has had continued tensions with Morocco for decades, over border issues and over the Western Sahara, a territory claimed by Morocco as part of its historical territorial unity, but contested by Algeria which supports an alleged liberation movement that desperately fights for independence since the 1970s.
With France, the relation is even more complex and plagued with memories of colonial exactions and liberation and post-colonial traumas, passions and injuries. France and Algeria have therefore developed, over the post-independence decades, a love-hate attitude that quite often mars otherwise strong economic and social relations.
Algeria has often reacted to the two countries' alleged 'misbehavior' by closing borders –as is the case with Morocco since 1994—or calling its ambassadors for consultations, or even cutting diplomatic relations, as just happened in August when it cut ties with its western neighbor.
But it is the first-time Algeria resorts to the weaponization of energy and airspace. "Weaponization" is a term used in geostrategy to mean the use of goods and commodities, that are mainly destined for civilian use and are beneficial for international trade and the welfare of nations, for geostrategic, political and even military gains. As such "weaponization" is contrary to the spirit of free trade, open borders, and solidarity among nations, values that are at the core of common international action and positive globalization.
What happened?
Some observers advance continued domestic political and social unrest in Algeria, whereby thousands of Algerians have been taking to the streets for years to demand regime-change and profound political and economic reforms. Instead of positively responding to the demands of Algerians, the government is probably looking for desperate ways to divert attention and cerate foreign enemies as sources of domestic woes. Morocco and France qualify perfectly for the role of national scapegoats.
It may be true also that in the case of Morocco, Algeria is getting nervous at its seeing its Western neighbor become a main trade and investment partner in Africa, a role it can levy to develop diplomatic clout regarding the Western Sahara issue. Algeria has been looking for ways to curb Morocco's growing influence in Africa for years. A pro-Algerian German expert, by the name of Isabelle Werenfels, a senior fellow in the German Institute for International and Security Affairs, even recommended to the EU to put a halt to Morocco's pace and economic clout so that Algeria could catch up. Weaponization may be a desperate attempt to hurt the Moroccan economy and curb its dynamism, especially in Africa.
The impact of Algeria's weaponization of energy and airspace on the Moroccan economy is minimal and on French military presence in Mali is close to insignificant; however, it shows how far a country that has failed to administer the right reforms and to transfer power to democratically elected civilians can go.
In a region, that is beleaguered by threats and challenges of terrorism, organized crime, youth bulge, illegal migration and climate change, you would expect countries like Algeria, with its geographic extension and oil wealth, to be a beacon of peace and cooperation. Weaponization in international relations is inacceptable as it reminds us of an age when bullying and blackmail between nations, was the norm. The people of the two countries, which share the same history, language and ethnic fabric, will need natural gas and unrestricted travel to prosper and grow and overcome adversity; using energy and airspace as weapons is at odds with the dreams of millions of young people in Algeria and Morocco that aspire for a brighter future in an otherwise gloomy economic landscape. Please don't shatter those dreams!
Breaking The Line of the Israel-Palestine Conflict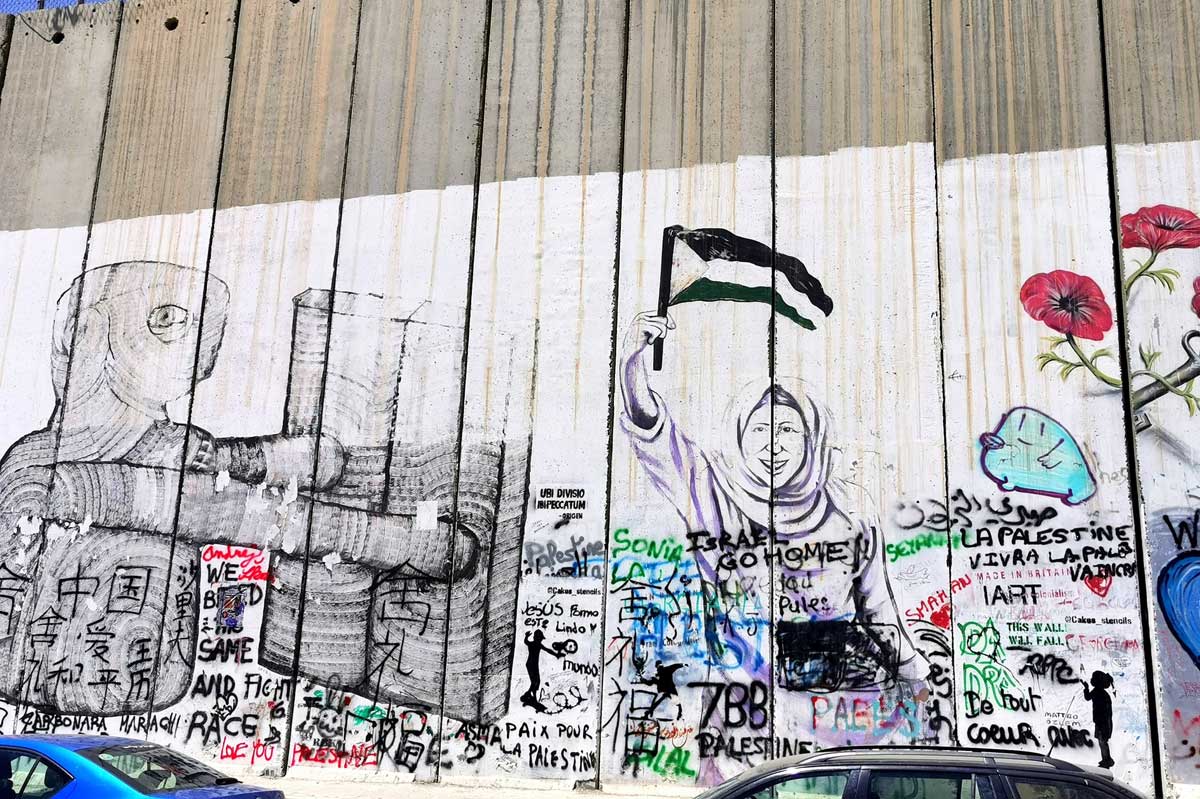 The conflict between Israel-Palestine is a prolonged conflict and has become a major problem, especially in the Middle East region.
A series of ceasefires and peace negotiations between Israel and Palestine that occurred repeatedly did not really "normalize" the relationship between the two parties.
In order to end the conflict, a number of parties consider that the two-state solution is the best approach to create two independent and coexistent states. Although a number of other parties disagreed with the proposal, and instead proposed a one-state solution, combining Israel, the West Bank, and the Gaza Strip into one big state.
Throughout the period of stalemate reaching an ideal solution, the construction and expansion of settlements carried out illegally by Israel in the Palestinian territories, especially the West Bank and East Jerusalem, also continued without stopping and actually made the prospect of resolving the Israeli-Palestinian crisis increasingly eroded, and this could jeopardize any solutions.
The attempted forced eviction in the Sheikh Jarrah district, which became one of the sources of the conflict in May 2021, for example, is an example of how Israel has designed a system to be able to change the demographics of its territory by continuing to annex or "occupy" extensively in the East Jerusalem area. This is also done in other areas, including the West Bank.
In fact, Israel's "occupation" of the eastern part of Jerusalem which began at the end of the 1967 war, is an act that has never received international recognition.
This is also confirmed in a number of resolutions issued by the UN Security Council Numbers 242, 252, 267, 298, 476, 478, 672, 681, 692, 726, 799, 2334 and also United Nations General Assembly Resolutions Number 2253, 55/130, 60/104, 70/89, 71/96, A/72/L.11 and A/ES-10/L.22 and supported by the Advisory Opinion issued by the International Court of Justice (ICJ) in 2004 on Legal Consequences of The Construction of A Wall in The Occupied Palestine Territory which states that East Jerusalem is part of the Palestinian territories under Israeli "occupation".
1 or 2 country solution
Back to the issue of the two-state solution or the one-state solution that the author mentioned earlier. The author considers that the one-state solution does not seem to be the right choice.
Facts on the ground show how Israel has implemented a policy of "apartheid" that is so harsh against Palestinians. so that the one-state solution will further legitimize the policy and make Israel more dominant. In addition, there is another consideration that cannot be ignored that Israel and Palestine are 2 parties with very different and conflicting political and cultural identities that are difficult to reconcile.
Meanwhile, the idea of ​​a two-state solution is an idea that is also difficult to implement. Because the idea still seems too abstract, especially on one thing that is very fundamental and becomes the core of the Israel-Palestine conflict, namely the "division" of territory between Israel and Palestine.
This is also what makes it difficult for Israel-Palestine to be able to break the line of conflict between them and repeatedly put them back into the status quo which is not a solution to the Israel-Palestine conflict.
The status quo, is in fact a way for Israel to continue to "annex" more Palestinian territories by establishing widespread and systematic illegal settlements in the West Bank and East Jerusalem. Today, more than 600,000 Israeli settlers now live in the West Bank and East Jerusalem.
In fact, a number of resolutions issued by the UN Security Council have explicitly and explicitly called for Israel to end the expansion of Israeli settlement construction in the occupied territory and require recognition of the sovereignty, territorial integrity and political independence of the region.
Thus, all efforts and actions of Israel both legislatively and administratively that can cause changes in the status and demographic composition in East Jerusalem and the West Bank must continue to be condemned. Because this is a violation of the provisions of international law.
Fundamental thing
To find a solution to the conflict, it is necessary to look back at the core of the conflict that the author has mentioned earlier, and the best way to resolve the Israeli-Palestinian conflict is to encourage Israel to immediately end the "occupation" that it began in 1967, and return the settlements to the pre-Islamic borders 1967 In accordance with UN Security Council resolution No. 242.
But the question is, who can stop the illegal Israeli settlements in the East Jerusalem and West Bank areas that violate the Palestinian territories?
In this condition, international political will is needed from countries in the world, to continue to urge Israel to comply with the provisions of international law, international humanitarian law, international human rights law and also the UN Security Council Resolutions.
At the same time, the international community must be able to encourage the United Nations, especially the United Nations Security Council, as the organ that has the main responsibility for maintaining and creating world peace and security based on Article 24 of the United Nations Charter to take constructive and effective steps in order to enforce all United Nations Resolutions, and dare to sanction violations committed by Israel, and also ensure that Palestinian rights are important to protect.
So, do not let this weak enforcement of international law become an external factor that also "perpetuates" the cycle of the Israel-Palestine conflict. It will demonstrate that John Austin was correct when he stated that international law is only positive morality and not real law.
And in the end, the most fundamental thing is that the blockade, illegal development, violence, and violations of international law must end. Because the ceasefire in the Israel-Palestine conflict is only a temporary solution to the conflict.