Reforming Lebanon's Port Sector to Build Back a Better Port of Beirut
Reforming Lebanon's port sector is a prerequisite for building back a better Port of Beirut and revitalizing the Lebanese economy, according to a new World Bank note that aims to provide guidance to policymakers on the crucial additional requirements for the rebuilding of the Port of Beirut (PoB).
The note titled "Reforming and Rebuilding Lebanon's Port Sector: Lessons from Global Practices" summarizes global best practices in port governance and border management reforms, and offers a set of guiding principles to help inform port sector reforms in Lebanon and pave the way to rebuild a better PoB. The note also draws on extensive consultations with public and private sector organizations, civil society, academia, and the diplomatic and donor communities.
Following the August 4, 2020, massive PoB explosion that devastated the city, killing at least 200 people, wounding thousands, and displacing around 300,000, a Rapid Damage and Needs Assessment (RDNA), prepared by the World Bank in cooperation with the United Nations and the European Union, estimated damage to the PoB at about US$350 million. Five months after the tragic event, there is still a need to balance the immediate actions needed to secure Lebanon's vital imports with the opportunity this crisis offers to "build back better" the ports system of Lebanon and stimulate trade and economic growth.
The Port of Beirut is the main gateway for the external trade of Lebanon, but it has failed in its key role as an enabler of economic development in the country by failing to guarantee safe and efficient operations and undertaking the necessary long-term strategic planning. These failures are a direct result of the current mismanagement and lack of good governance of the Port that was established in a legal vacuum and adheres to a port management system that arguably reflects the complex political-economic realities of Lebanon, and which as a result run counter to many recognized good practices.
The note argues that a crucial pre-requisite to the rebuilding of the Port is the establishment of a robust institutional framework for the port sector. This framework will pave the way to rebuild a modern, transparent and efficient port and to restore trust of the Lebanese society and port users into its capacity to strengthen the economic fabric and provide support in overcoming the country's economic crisis.
"A new national port sector strategy is needed to optimize port infrastructure across Lebanon and to serve best the country and allow improved transit and trade," said Saroj Kumar Jha, World Bank Mashreq Regional Director. "Building back better means revisiting the siting and sizing of the PoB, and rebalancing roles and investments in other ports and other logistics infrastructure using an economic corridor approach to position Lebanon to benefit from future opportunities in the Mashreq region."
The note also argues that the reconstruction roadmap of the Port of Beirut should have four key building blocks: i) a new governance structure based on the landlord port model; ii) efficient and modern Customs, border agency and trade processes that have an essential role in addressing transparency, predictability and security issues; iii) open and transparent bidding processes for selecting investors, operators or concessionaires; and iv) quality infrastructure that is contingent on a countrywide strategy for the port sector and a revised masterplan for the Port of Beirut.
When effectively implemented in a transparent and participatory manner, these reforms would meet the demands and aspirations of the Lebanese people and all stakeholders towards the efficient functioning of the Port. The World Bank Group stands ready to engage with the port sector stakeholders and a reform-minded government to reform the port sector of Lebanon and rebuild a modern and efficient Port, based on the global best practice presented in this Note.
Ukraine to Modernize Higher Education System with World Bank Support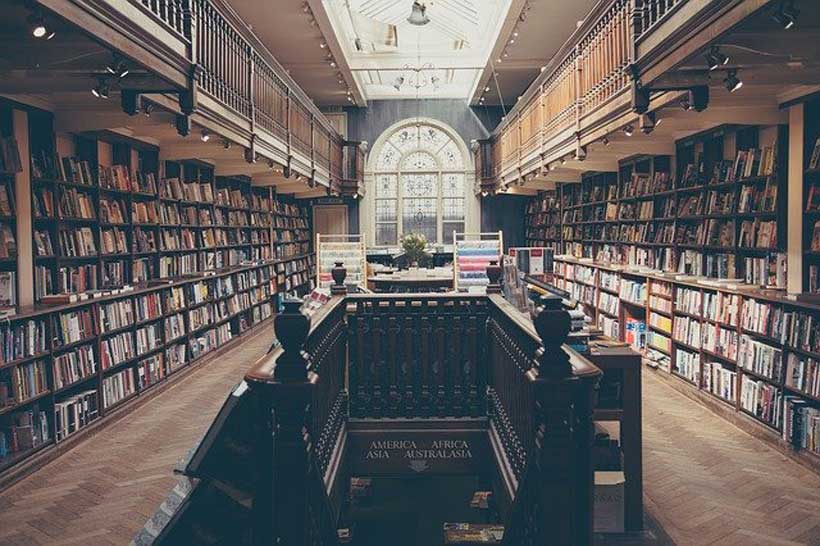 The World Bank's Board of Executive Directors approved today a $200 million project to support the Government of Ukraine's efforts to strengthen efficiency, quality, and transparency of the country's higher education system. The project – Ukraine Improving Higher Education for Results – will help boost the quality of the higher education sector, as well as its relevance to labor market needs, while also promoting resilience and continuity of learning in the face of the COVID-19 pandemic.
The project will finance investments in the modernization of teaching and research facilities and digital learning infrastructure of higher education institutions (HEIs) to ensure learning continuity through remote learning modalities and to support resilience and change management over the longer term. It will also support the development of modern digital infrastructure for distance learning and creation of advanced teaching and research laboratories and learning support facilities.
Another objective of this project is to improve transparency of Ukraine's education sector through modernization of the Higher Education Management Information System and establishment of a National Student Survey and unified information system on competitive research funding of HEIs.
"The World Bank is pleased to partner with Ukraine to modernize teaching and learning in universities in line with European standards in order to equip young Ukrainians with the skills they need for the 21st century," said Arup Banerji, World Bank Regional Country Director for Eastern Europe. "As Ukraine recovers from the pandemic, we also strongly support Ukraine's higher education system in its efforts to be better technically and digitally equipped for providing learning in the post-COVID-19 world."
The Ukraine Improving Higher Education for Results Project will be implemented over a five-year period by the Ministry of Education and Science (MOES) of Ukraine. The MOES will have overall responsibility for project coordination and monitoring of the implementation progress.
The World Bank's current investment project portfolio in Ukraine amounts to just over $3 billion, in nine ongoing investment projects and one Program for Results operation, and is expected to grow to around $3.6 billion over the next two months. The investments support improvements in basic public services that directly benefit ordinary people in areas such as water supply, sanitation, heating, power, energy efficiency, roads, social protection and healthcare, as well as private sector development.
Since Ukraine joined the World Bank in 1992, the Bank's commitments to the country have totaled approximately $13 billion in about 70 projects and programs.
World Bank Supports Serbia's Move Toward Greener, More Resilient, and Inclusive Growth
Serbia is making strides toward accelerating economic growth that is more green, resilient, and inclusive, by implementing a series of legal and policy reforms designed to create a public sector that is more efficient and transparent, as well as better able to enhance the economy's resilience to natural hazards and climate change. The Public Sector Efficiency and Green Recovery Development Policy Loan, approved today by the World Bank Board of Directors, will provide €82.6 million to solidify this reform agenda and quicken Serbia's recovery from the COVID-19 pandemic.
"This budget support operation is an important part of the World Bank Group's engagement in Serbia and is closely linked to the pathways toward reducing poverty and boosting shared prosperity, with a strong focus on environmental sustainability and climate action," says Stephen Ndegwa, World Bank Country Manager for Serbia.
"Public sector reforms and greening the recovery are important vehicles for accelerating Serbia's EU integration agenda.''
The two-pronged operation will support the Republic of Serbia in improving public sector efficiencies and initiating a green recovery, in tandem with the Agence Francaise de Développement, (AFD) – which is supporting the green recovery aspects of this initiative through its own additional financing to the Government of Serbia.
Public sector efficiency improvements are expected to come from a more transparent and efficient public procurement, improved mechanisms for public sector hiring, more efficient management of social protection programs, better control of state aid, and a more predictable legal framework for international transactions.
A green recovery will also focus on reducing air pollution and creating a legal framework for climate policy, actions which are expected to benefit people from all segments of the population.
"For us, this operation is only the beginning of the significant and comprehensive support for Serbia in the field of a green recovery. We are already working with other development partners on creating a program of reforms over the next couple of years to create greener, more resilient, and inclusive growth," concluded Mr. Ndegwa.
Equitable Human Capital Is a Top Priority for Kazakhstan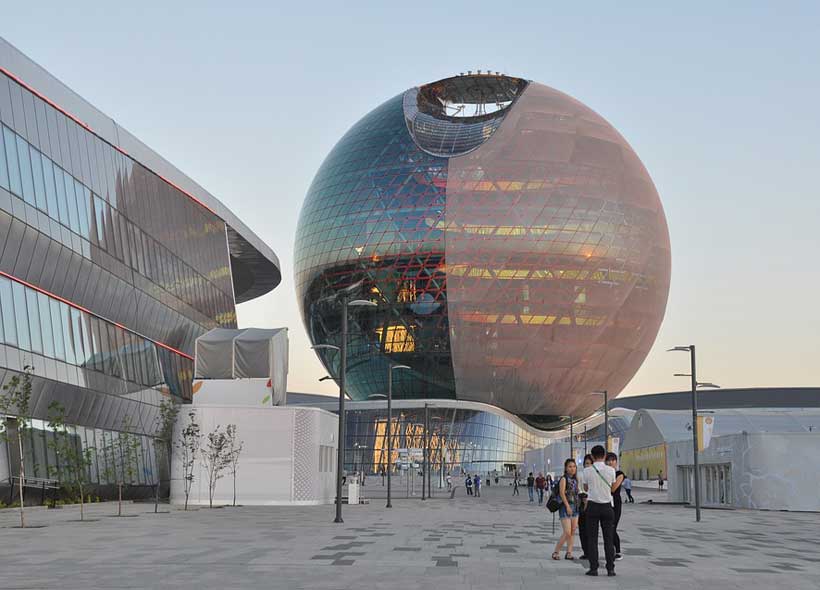 The COVID-19 pandemic has negatively affected Kazakhstan's progress in strengthening human capital, warned experts during a virtual roundtable this week organized by the World Bank and the Agency for Strategic Planning and Reforms under the President of the Republic of Kazakhstan. The discussion aimed to facilitate a holistic and equity-oriented policy dialogue for informing investments and strategic plans to boost skills and productivity in the country.
Human capital is the knowledge, skills, and health that people accumulate throughout their lives, which enable them to realize their potential as productive members of the society. From 2017, the World Bank has led on a global effort on the human capital development to accelerate more and better investments in people for greater equity and economic growth.
During the event, the World Bank presented key findings of the Equitable Human Capital Development Framework Report for Kazakhstan that showcase declining productivity, growing inequality in the regions, as well as deteriorating health indicators amongst the population.
While Kazakhstan has made impressive economic progress, largely driven by rising exports of oil and gas and increasing productivity, since 2009 the country has seen a marked slowdown in economic growth. Contribution of the human capital to the Kazakh economy beyond extractive industries significantly went down, limiting the country's ability to produce high-value products.
Today Kazakhstan's economy lags in some key measures of innovation and competitiveness, and the state of skills development in the country is lower than in countries of the Organization for Economic Co-operation and Development (OECD). Moreover, the COVID-19 pandemic has significantly lowered domestic economic activity with GDP falling by 2.6 percent in 2020 after expanding by 4.5 percent in 2019 and the poverty rate increasing from 6% in 2016 to 14 percent in 2020. Building back from this economic shock requires strategic and targeted reforms to diversify the economy into more complex, skill-based sectors in order to meet Kazakhstan's 2050 goals.
"COVID-19 has significantly undermined human capital development gains in Kazakhstan achieved over the last decade. The poorest and the most disadvantaged have been hit the hardest, and this will negatively impact their lifelong learning, future earnings, and socio-economic well-being. For Kazakhstan to enjoy sustainable growth, public policies and investments need to cater to the needs of the poorest and most disadvantaged regions and people. Greater emphasis is needed on the quality of education, skills development, and adult survival", said Ayesha Vawda, Lead Education Specialist at the World Bank Office for Central Asia.
The report argues that there are substantial inequalities in human capital indicators across regions, gender, and in terms of socio-economic status in Kazakhstan. A child born in the richest 20 percent of households in the country can expect to accomplish 64 percent of his/her productivity, compared to 53 percent for a child born in the poorest 20 percent of households. The regional difference is especially profound in learning outcomes. For example, the HCI score for Atyrau is equal to that of much poorer countries such as Kosovo and Georgia. In contrast, the highest regional HCI score – Nur-Sultan City – is equal to that of Luxembourg and just below that of the United States. Quality of education and education expenditures also differ significantly across the country's regions. Education policies and financing disincentivize teachers and school leaders to support low achievers. Also, despite ongoing health reforms, there are huge gaps between Kazakhstan and OECD countries in terms of quality control of risk factors, appropriate treatment delivery, and equality of health expenditures across regions.
"If the country continues to strengthen its human capital at the same pace as it did in 2010-2020, it will take 44 years to reach the levels of the 30th ranked country for GDP per capita, assuming the rest of the world does not grow. To join the ranks of the top 30 economies of the world, Kazakhstan will need to revise its economic model, moving aggressively into economic diversification, and building the skills of its next generation—all of them," said Lilia Burunciuc, World Bank Regional Director for Central Asia.
In his speech, Kairat Kelimbetov, Chairman of the Agency for Strategic Planning and Reforms under the President of the Republic of Kazakhstan, highlighted "Human development has been identified as a priority in all high-level strategic documents endorsed by the President of the Republic of Kazakhstan. In particular, the new system of state planning, the updated National Development Plan 2025 and the new Concept of Public Administration 2030 are all human oriented meaning that all activities under the specified reforms target to improving the life of each country resident as an ultimate goal. The implementation of the National Development Plan until 2025, among other things, is aimed at recovery from the pandemic and improvement of human capital. Based on this document, the reforms will be carried out in all the spheres."
Both international and national experts agreed that strengthened human capital, as reflected in improved health, education and social protection outcomes would support economic transformation by allowing the economy to move towards skills-based sectors, increasing labor productivity and adaptability to the global knowledge-based economy.