Reforming Lebanon's Port Sector to Build Back a Better Port of Beirut
Reforming Lebanon's port sector is a prerequisite for building back a better Port of Beirut and revitalizing the Lebanese economy, according to a new World Bank note that aims to provide guidance to policymakers on the crucial additional requirements for the rebuilding of the Port of Beirut (PoB).
The note titled "Reforming and Rebuilding Lebanon's Port Sector: Lessons from Global Practices" summarizes global best practices in port governance and border management reforms, and offers a set of guiding principles to help inform port sector reforms in Lebanon and pave the way to rebuild a better PoB. The note also draws on extensive consultations with public and private sector organizations, civil society, academia, and the diplomatic and donor communities.
Following the August 4, 2020, massive PoB explosion that devastated the city, killing at least 200 people, wounding thousands, and displacing around 300,000, a Rapid Damage and Needs Assessment (RDNA), prepared by the World Bank in cooperation with the United Nations and the European Union, estimated damage to the PoB at about US$350 million. Five months after the tragic event, there is still a need to balance the immediate actions needed to secure Lebanon's vital imports with the opportunity this crisis offers to "build back better" the ports system of Lebanon and stimulate trade and economic growth.
The Port of Beirut is the main gateway for the external trade of Lebanon, but it has failed in its key role as an enabler of economic development in the country by failing to guarantee safe and efficient operations and undertaking the necessary long-term strategic planning. These failures are a direct result of the current mismanagement and lack of good governance of the Port that was established in a legal vacuum and adheres to a port management system that arguably reflects the complex political-economic realities of Lebanon, and which as a result run counter to many recognized good practices.
The note argues that a crucial pre-requisite to the rebuilding of the Port is the establishment of a robust institutional framework for the port sector. This framework will pave the way to rebuild a modern, transparent and efficient port and to restore trust of the Lebanese society and port users into its capacity to strengthen the economic fabric and provide support in overcoming the country's economic crisis.
"A new national port sector strategy is needed to optimize port infrastructure across Lebanon and to serve best the country and allow improved transit and trade," said Saroj Kumar Jha, World Bank Mashreq Regional Director. "Building back better means revisiting the siting and sizing of the PoB, and rebalancing roles and investments in other ports and other logistics infrastructure using an economic corridor approach to position Lebanon to benefit from future opportunities in the Mashreq region."
The note also argues that the reconstruction roadmap of the Port of Beirut should have four key building blocks: i) a new governance structure based on the landlord port model; ii) efficient and modern Customs, border agency and trade processes that have an essential role in addressing transparency, predictability and security issues; iii) open and transparent bidding processes for selecting investors, operators or concessionaires; and iv) quality infrastructure that is contingent on a countrywide strategy for the port sector and a revised masterplan for the Port of Beirut.
When effectively implemented in a transparent and participatory manner, these reforms would meet the demands and aspirations of the Lebanese people and all stakeholders towards the efficient functioning of the Port. The World Bank Group stands ready to engage with the port sector stakeholders and a reform-minded government to reform the port sector of Lebanon and rebuild a modern and efficient Port, based on the global best practice presented in this Note.
Calls for Collaboration and Rebuilding Trust Set Tone for The Davos Agenda
Setting the tone for the meeting, the key themes of the first day of the World Economic Forum Davos Agenda 2021 proved to be "trust", "solidarity", "respect", "transparency" and "collaboration".
Chinese President Xi Jinping, making the first special address of the event, called for both greater global efforts in the fight against an unprecedented public health crisis and a renewed commitment to multilateral cooperation.
António Guterres, Secretary-General of the United Nations, set out his priorities for an inclusive and sustainable recovery from the pandemic. In a wide-ranging address, he asserted that vaccines – "people's vaccines" – should be regarded as a public good, pressed developed nations to offer their poorer counterparts debt relief because "no country should be forced to choose between basic services and serving debt", and called for increased fairness in the world of work.
He made a call for a "truly global coalition for carbon neutrality" and suggested the need for adaptation, renewed confidence and a need to drastically change policy. He pressed business to operate "in line with the Paris Agreement", called on asset managers to "decarbonize their portfolios" and asked all businesses to "align with the UN Global Compact". In addition, Guterres announced the need for a new social contract, one "between governments, peoples, civil society, businesses and more, integrating employment, sustainable development, social protection, and based on equal rights and opportunities for all".
Collaboration was the overriding message that came from Anthony Fauci, Director at National Institute of Allergy and Infectious Diseases (NIAID), and other participants discussing how to respond to the COVID-19 pandemic and future such outbreaks. Fauci reflected on how divisiveness had hobbled the US approach to the disease, saying: "When public health issues become politically charged – like wearing a mask or not becomes a political statement – you can't imagine how destructive that is to any unified public health message."
He called on China to provide the World Health Organization (WHO) with information about the origin of COVID-19, arguing that without it, scientists and doctors faced a "big black box". He also registered the US's renewed support for the WHO and said that with reform, it will become the multilateral organization that deals with disease preparedness. His overall message, however, was one of the need for greater global health security, transparency, collaboration and solidarity, without which he announced "it becomes extremely problematic to address an outbreak".
In other sessions during the day, President of the European Central Bank Christine Lagarde said economic recovery in 2021 will progress in two phases. In the first, there will be a high level of uncertainty as vaccines are produced and rolled out, and lockdown measures may become more stringent because of the emerging COVID-19 variants. She described it as "crossing the bridge to recovery, but the journey is delayed, not derailed".
The second phase is where the economy is reopening, something that will bring its own challenges and positive developments. As part of the recovery, Lagarde underlined the need to bring more women to the table to help the recovery, saying: "Progress can be made and women can do the job just as well as men."
Also considering a two-pronged approach was Bruno Le Maire, Minister of the Economy, Finance and the Recovery of France, who argued that while pursuing a policy of fiscal support during the pandemic, nations should also consider the future. "We have to think about the kind of economy we want to build; we want to build a sustainable economy and reduce the inequalities," he said. Le Maire also called on states to learn lessons from each other during the crisis. As he pointed out, for the first time in its history, the member states of the Eurozone have all taken the same measures.
Peter Altmaier, Federal Minister for Economic Affairs and Energy of Germany, said that there needs to be greater reliance on open markets and multilateralism. In the post-COVID-19 recovery, he sees opportunities for synergies, such as greater investment in clean energy solutions to help tackle climate change.
Speaking about his new book, Stakeholder Capitalism, Schwab said the pandemic has shown that companies that commit to stakeholder capitalism perform much better than others because they invest in the long-term viability of the company. He called for a much wider definition of capital, one that includes "human, social and natural capital" because all those aspects of capital combine to create wealth and prosperity.
Underlining the day's theme – Designing cohesive, sustainable and resilient economic systems – the meeting saw the launch of the Partnering for Racial Justice in Business initiative, which sees a coalition of almost 50 organizations committed to improving racial and ethnic justice in the workplace. The Forum released a report revealing that upskilling has the potential to boost GDP by $6.5 trillion by 2030. Also covered during the day were topics ranging from gender parity and restoring economic growth to addressing mental health in the workplace, building crisis-resistant healthcare systems and creating a new social contract.
Pandemic disruption to learning is an opportunity to reimagine, revitalize education
To mark the third International Day of Education on Sunday, UN Secretary-General António Guterres paid tribute to the resilience of students, teachers and families in the face of the global COVID-19 pandemic that, at its peak, forced almost every school, institute and university to close its doors.
"When education is interrupted, it affects everyone", he said, and "all of us pay the price", stressing that education is the foundation for expanding opportunities, transforming economies, fighting intolerance, protecting our planet and achieving the Sustainable Development Goals (SDGs).
Although this disruption has led to learning innovations, he said, it has also dashed hopes of a brighter future among vulnerable populations.
Avert generational catastrophe
With that in mind, the UN chief said that as the world continues to battle the pandemic, education – as a fundamental right and a global public good – must be protected to avert a generational catastrophe.
Even before the pandemic, some 258 million children and adolescents were out of school, the majority of them girls. Indeed, more than half of 10-year-olds in low and middle income countries were not learning to read a simple text.
"In 2021, we must seize all opportunities to turn this situation around. We must ensure the full replenishment of the Global Partnership for Education fund, and strengthen global education cooperation", the Secretary-General explained.
"We must also step up our efforts to reimagine education – training teachers, bridging the digital divide and rethinking curricula to equip learners with the skills and knowledge to flourish in our rapidly changing world", he said, adding: "Let us commit to promote education for all — today and every day."
Struggling at home
Volkan Bozkir, the President of the 75th session of the UN General Assembly, commended all teachers, who have adapted their classrooms and undertaken remote lessons in order to ensure continuity in education. He also applauded parents, who have done their utmost to facilitate learning at home.
"Above all, I am thinking of all students around the world who are struggling to learn at home, perhaps missing their friends, feeling frustrated or despondent about the future. Do not despair. You will get through this difficult period and you will pursue your dreams", the Assembly President said in a video message.
He said that it is up to UN Member States to ensure this becomes a reality.
"We need to take urgent action in this Decade of Action and Delivery to invest in our education systems, including improving access to technology so that we can recover from this tumultuous period", Assembly President Bozkir said.
He explained that if the UN and wider international community are to ensure inclusive and equitable quality education for all, "we need to build resilient, inclusive education systems that allow all students to return to school."
"To do so, we must meet the needs of those at risk of being left behind. Including children with disabilities and those living in conflict-affected areas, as well as the 11 million girls who are at risk of not re-entering the classroom."
'Recover and Revitalize Education'
The UN Educational, Scientific and Cultural Organization (UNESCO) will co-host an event on Monday, 25 January, planned around three main segments: learning heroes, innovations, and financing.
The agency says that as a new year begins, now is the time to step up collaboration and international solidarity to place education and lifelong learning at the centre of the recovery and the transformation towards more inclusive, safe and sustainable societies.
In a concept note on the event, UNESCO says it is the time to invest in better gearing education systems everywhere to the reality of interdependence that the pandemic has made necessary, and to making education a vehicle to foster social justice, peace, respect for diversity, human rights and democratic values.
Xi Jinping's Speech at Davos Agenda is Historic Opportunity for Collaboration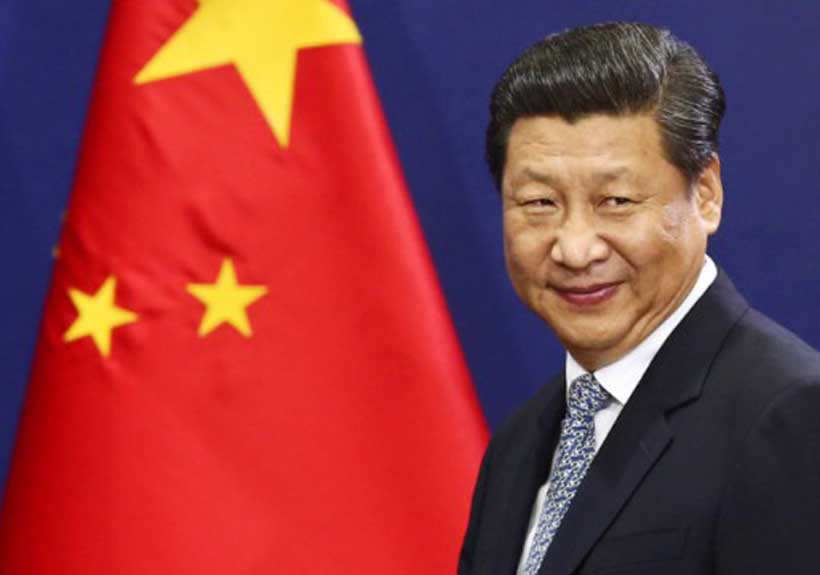 Chinese President Xi Jinping called for both greater global efforts in the fight against an unprecedented public health crisis and a renewed commitment to multilateral cooperation, in a special address on Monday to business, government and civil society leaders taking part in the World Economic Forum's virtual event, The Davos Agenda.
"The pandemic is far from over and the recent resurgence in COVID cases reminds us that we must carry on the fight," Xi said. "There is no doubt that humanity will prevail over the virus and emerge even stronger from this disaster."
"We should stay committed to keeping up with the times instead of rejecting change. Now is the time for major development and major transformation."
Xi outlined several objectives required for a better future. They include the need to work together to achieve strong, sustainable, balanced and inclusive growth, to close the gap between developing and developed countries as a prerequisite for global prosperity, and to strengthen global cooperation in addressing the big common challenges, namely COVID-19 and climate change.
On cooperation
"We hope these efforts will bring more cooperation opportunities to other countries and give further impetus to global economic recovery and growth," he said.
"We have been shown time and again that to beggar thy neighbor, to go it alone, and to
slip into arrogant isolation will always fail. Let us all join hands and let multilateralism light our way toward a community with a shared future for mankind."
"Zero sum game or winner takes all is not the philosophy of the Chinese people."
"We should stay committed to international law and international rules, instead of seeking one's own supremacy"
On climate
"We need to deliver on the Paris Agreement on climate change and promote green development," he said. "We need to give continued priority to development, implement the Sustainable Development Goals, and make sure that all countries, especially developing ones, share in the fruits of global development."
Xi reiterated China's commitment to implement the 2030 Agenda for Sustainable Development and promoting a green, low-carbon way of life and production, and achieving carbon neutrality before 2060.
"The earth is our one and only home. To scale up efforts to address climate change and promote sustainable development, bears on the future of humanity."
On the economy
"Despite the trillions of dollars in relief packages worldwide, global recovery is rather shaky and the outlook remains uncertain. We need to focus on current priorities, and balance COVID response and economic development. Macroeconomic policy support should be stepped up to bring the world economy out of the woods as early as possible."
On COVID-19
Containing the coronavirus is another pressing task for the international community, he said, stressing that closer solidarity and cooperation, more information sharing and a stronger response are what is needed to defeat COVID-19. He said China is committed to sharing its experience with other countries and assisting those less prepared for the pandemic and work for greater accessibility to COVID vaccines in developing countries.
On globalization
He also said China will continue to promote economic globalization and advance technology and innovation, and is committed to following through on its policy of opening up and continuing to promote trade and investment liberalization.
On technology
"Science, technology and innovation is a key engine for human progress… China will create an open, fair, equitable and non-discriminatory scientific environment that is beneficial to all."
Klaus Schwab, the World Economic Forum's Founder and Executive Chairman, thanked China for taking an active part in global efforts to combat COVID-19 and to implement the 2030 Agenda for sustainable development.
"2021 will be the critical year to re-establish trust in our ability to shape our common future in collective and constructive ways," Schwab said. "We must win the fight against the virus, we must reinvigorate global economic growth and make it more robust, resilient, inclusive and sustainable, and at the same time, we must accelerate the transition to a net zero economy."
He added: "We must come together to ensure that we capture the moment and move into the age of collaboration to build a better world."