Since 2014, China has embarked on a new era of confident, independent international policy activism under President Xi Jinping – the origins of which can be traced back to the Chinese Communist Party's 2014 Central Conference on Work Relating to Foreign Affairs. That conference marked the end of Deng Xiaoping's 30-year-old dictum of "hide your strength, bide your time, never take the lead."
The origins of China's newfound desire to play a leadership role in the global fight against climate change can also be traced back to 2014. This includes Xi's landmark joint announcement on climate change with President Barack Obama less than three weeks before the Party's Central Work Conference.
Since then, China has shown a steady determination to demonstrate its own climate credentials, which increasingly has become a bright spot in China's position on the world stage. Yet, Xi's announcement this September that China will aim to achieve carbon neutrality before 2060 marked an important new milestone. For the first time, China has signalled it is not just willing to be a participant in the international fight against climate change, but that climate leadership has crossed the geopolitical Rubicon in Beijing's eyes. In other words, it has become a central priority for China irrespective of the steps taken by other countries, including the United States.
This marks an important new era for the geopolitics of China's climate leadership, but also one in which Beijing must understand that it will be judged more sharply than ever before, including by its developing country compatriots. This is especially the case as President-elect Joe Biden takes office in the United States with a wide-ranging and ambitious programme to tackle climate change both at home and abroad.
To best navigate these newfound expectations and responsibilities, China will need to significantly bolster its short-term efforts to reduce emissions through its 2030 Nationally Determined Contribution (NDC) under the Paris Agreement, especially with regards to its future use of coal. Piecemeal steps forward in the short-term will be insufficient in the eyes of the international community. At the same time, China must also demonstrate a propensity to achieve Xi's vision of carbon neutrality as close to 2050 as possible and start to seriously re-orient its support for carbon-intensive infrastructure overseas through its Belt and Road Initiative (BRI).
Without these steps, any goodwill generated by Xi's recent announcement risks quickly becoming a thorn in China's side because of the geopolitical benchmarks it has now set for itself.
Ecological civilisation
While it was President Hu Jintao that first used the phrase "ecological civilisation" in 2007 to describe China's own brand of environmentalism, it is Xi that has made it part of the Party's lexicon and a key pillar for the country's development.
In doing so, Xi has deliberately sought to differentiate China's approach from traditional Western notions of liberal environmentalism. This includes by underscoring the economic importance of environmental action, as evidenced by his regular pronouncement that "clear waters and green mountains are as valuable as mountains of gold and silver", a phrase Xi first used in 2005 when he was Party Secretary in Zhejiang province.
Until now, domestic imperatives have been driving China's creeping environmentalism. The single greatest inspiration for the change in behaviour between the China the world grappled with at the UN Climate Conference in Copenhagen in 2009 and the China that was instrumental in the securing of the Paris Agreement in 2015, was rising concerns amongst the Chinese population on the level of air pollution in their cities. Declaring a "war on pollution" during the opening of the 18th National Party Congress in March 2014 underscored this.
Popular opposition to toxic air pollution levels in China's cities played a central role in the country's increasing engagement with environmental issues (Image: Alamy)
However, that same year, Xi's rhetoric also started to emphasise the international imperatives of climate action. This included his declaration that "addressing climate change and implementation of sustainable development is not what we are asked to do, but what we really want to do and we will do well". Nevertheless, China remained cautious, as demonstrated by Xi's decision not to attend a climate summit convened by former UN Secretary-General Ban Ki-moon in September 2014, which was billed as the most important moment in the lead-up to Paris.
Nevertheless, in 2015 and 2016, Xi embarked on an intensive environmental reform effort within the Party, including through embedding the concept of ecological civilisation in the 13th Five Year Plan and pitting it alongside the concepts of "The Chinese Dream" and "The Two ­Centenary Goals", including to double China's GDP by 2020. China's vision of ecological civilisation was also a central concept in the 2015 NDC it tabled as its first commitment under the Paris Agreement.
This helps demonstrate why, by January 2017, just days before the inauguration of President Donald Trump who was elected on a platform of withdrawing the US from the Paris Agreement, Xi was prepared to use an address to the World Economic Forum in Davos to signal China would nevertheless stay the course with the Agreement. The significance of Xi's statement at the time should not be underestimated. If China had chosen to use Trump's formal confirmation in June of that year of his intention to withdraw from the Agreement as an opportunity to obfuscate on its obligations – or worse to also seek to withdraw from the Agreement altogether – it is unlikely that the Agreement would remain intact today. For that, the world owes China a debt of gratitude.
A new era
Xi's announcement this September that China will achieve carbon neutrality before 2060 marks an important new era for the geopolitics of China's climate leadership. Xi's announcement was his most important speech on climate change since his January 2017 address in Davos and his November 2014 joint announcement with Obama.
For most of the Trump era, China's approach to the international fight against climate change had been akin to that of a substitute teacher. Beijing had never signalled a desire to do more than simply cover the field in Washington's absence. Important initiatives such as the establishment of the Ministerial on Climate Action (MoCA) alongside the EU and Canada were more at the behest of Brussels than Beijing. And for Beijing, this was an easy win until the breakdown in relations with Ottawa beginning with the arrest of Huawei's Meng Wanzhou in late 2018, which made the optics of co-chairing this forum difficult.
However, September's announcement demonstrated that China's diplomatic calculation has now changed. With a deadline looming next year for countries to respond to the Paris Agreement's invitation to develop long-term decarbonisation strategies for mid-century, and to enhance their short-term climate targets (NDCs), few expected China to make any serious pronouncements on either before the outcome of November's US presidential election was clear. And in the event of a Biden victory, Beijing would still have a sweet spot between November and January to make announcements to head off future pressure from a Democratic administration in Washington. The fact Xi decided China should nevertheless be prepared to adopt – for the first time – a clear pathway to decarbonise its economy was therefore hugely significant.
The fact that Xi's announcement also made no reference to China's traditionally hard-held bifurcation between developed and developing country responsibilities, or indeed linked China's actions in any way to the action of others, was also hugely significant. Xi's dismissal of the Europeans' attempts to extract such an announcement just a week earlier during a virtual EU–China leaders' meeting underscores he clearly now sees greater geopolitical value in China's preparedness to signal its desire to act alone compared to the domestic value of being seen to use minor steps by China as a lever for extracting stronger commitments from the developed world in return.
New geopolitical benchmarks
The challenge for China now is to live up to the new geopolitical benchmarks it has set for itself in the eyes of the international community. This includes among its G77 developing country compatriots, including the many island nations whose very existence hinges more than anything else now on the actions of developing countries such as China, as well as India (with Xi's announcement, India is now clearly forecast – for the first time – to become the world's largest emitter). In other words, China will now be judged on an increasingly level playing field to the United States, European Union, and regional powers like Japan, rather than simply rewarded for coming to the table.
At the same time, China will need to be conscious that with President-elect Biden's inauguration in January, any goodwill it has built up in recent years for staying the course with the Paris Agreement will quickly be eclipsed by the weight of Biden's own ambitions. This includes Biden's determination to achieve net-zero emissions by 2050, aggressively ramp up US short-term action through a new 2030 emissions reduction target, and to have completely decarbonised the domestic energy system by 2035.
US President-elect Joe Biden stands with his national security team, including John Kerry, who has been appointed Special Presidential Envoy for Climate Change (Image: Joshua Roberts / Alamy)
China would be wise not to cut against this, including given the troubles with the wider bilateral relationship. It is in both countries' interests to rebuild the cooperative relationship on climate change they established under the Obama administration, and which Biden – and his anointed Special Presidential Envoy John Kerry – played a key role in creating. That is because, from Biden's perspective, any attempt to address climate change without China doing more will inherently remain limited.
From Beijing's perspective, a cooperative relationship will help take the heat out of US attempts to extract additional efforts by China, including with regards to its domestic use of coal and the Belt and Road Initiative – as well as potentially the implementation of carbon border tax adjustment policies and alike. Through a new framework of managed strategic competition, this can also be achieved while the overall relationship remains difficult. Indeed, climate change can be the topic that protects against the "decoupling" narrative across the board, and which builds a cooperative bridge to the United States and the broader West.
This will require a sophisticated approach by China, including to overcome its traditionally tin-eared response to the views of the international community on its climate credentials, and instead to demonstrate a willingness to understand genuine areas of geopolitical weaknesses on climate and to seek to overcome them.
Mid-century ambition
First, China would be well advised to confirm that Xi's September announcement will cover all greenhouse gas emissions and not just carbon dioxide. According to modelling by Xie Zhenhua's Institute of Climate Change and Sustainable Development at Tsinghua University, and a separate study by the Asia Society Policy Institute and Climate Analytics, this would put the goal squarely in-line with the global temperature limits set by the Paris Agreement, especially if coupled with deeper cuts in the short term to avoid higher cumulative emissions over time.
Ideally, China would also join the Biden administration and European Union, plus every other G7 economy, including Japan (and now also South Korea), in committing to reach this goal closer to 2050. Few governments have a propensity for effective and centralised long-term planning as China. The celebration of the 100-year anniversary of the founding of the People's Republic of China in 2049 provides a ripe milestone for Beijing to have in mind.
The five-year anniversary of the Paris Agreement provides the perfect opportunity for Xi to further clarify China's position, ameliorating criticism from some quarters of his September announcement while cementing a second wave of praise for what is at its heart a very bold step. At the very least, China could use this as an opportunity to formally deposit its long-term decarbonisation strategy with the UN Framework Convention on Climate Change in line with Xi's September announcement – but unless this is met with at least some indication of a genuine attempt to build on this deadline over time, it risks merely being met with an increased level of scepticism by the international community.
Short-term ambition
At the same time, China must be prepared to do much more to reduce emissions in the short-term, including through depositing a new NDC next year in the lead-up to COP26 in Glasgow. While President-elect Biden will begin the process of rejoining the Paris Agreement on his first day in office, the United States is unlikely to be able to produce a 2030 NDC before the northern summer. And once it has, this is likely to represent a significant first restorative step, potentially by elevating the Obama administration's pledge to reduce emissions by 26-28% by 2025 (on 2005 levels) to somewhere between a 38 and 54% cut in emissions by 2030.
China would therefore do well to heed that timeline and not seek to simply make piecemeal advancements to its own NDC before the end of 2020. While the literalists in China's diplomatic corps will be conscious of the Paris Agreement's original deadline of 2020 for the updating of NDCs (prior to the impact of Covid-19 and the delaying of COP26), the reality is the international community will judge the country more harshly for hastily delivering an insufficient NDC. And what is already clear is that Xi's other announcement in September that China will now aim to peak emissions "before" – as opposed to "around" – 2030 will simply not cut it in the eyes of the international community who will be looking for China to reach this milestone by 2025, while also taking action to address the other three quantitative targets contained in its existing NDC.
Notwithstanding the flexibility provided by the likely timing of the Biden administration's own NDC, it is also in China's own interests to wait to table a new 2030 NDC until the main elements of the 14th Five Year Plan (2021-25) have been finalised in the first quarter of next year. By all accounts, this is likely to see improvements to China's carbon intensity and energy efficiency measures, as well as with regards to the domestic use of coal.
But in order to be credible, China must use the Five-Year Plan process, including the production of a "Special Plan for Combating Climate Change and the CO2 Peaking Action Plan", as well as the "Plan for Energy Development and the Plan for Electricity Development" – to commit to a cap of 10 billion tonnes of carbon dioxide emissions by 2025, and to control non-carbon dioxide emissions at two billion tonnes. This would require China to also commit to limiting total coal power capacity to no more than 1,150 gigawatts in 2025 and work towards a complete phase-out of all domestic coal generation by 2040. This would mean China would also cross the symbolically important threshold of reducing the share of coal in total energy consumption to below 50% before the end of 2025.
The Five Year Plan also allows China to ground the NDC in a government-wide process, rather than simply an effort contained to the Ministry of Ecology and Environment (MEE). In other words, waiting for the Five Year Plan would provide for a stronger NDC and one with more domestic buy-in to deliver it. It would also mean the NDC can help reinforce, rather than be seen to detract from, Xi's vision of carbon neutrality.
However, much of this will rest even more immediately on the decisions China continues to take as part of its economic response to Covid-19. The approval of a large number of new coal-fired power plants this year does not augur well for ensuring there is a green economic recovery, even with Beijing's investment in so called "new infrastructure" such as electric vehicle charging stations and rail upgrades. Indeed, the total capacity of coal fired power generation now under development in China is larger than the remaining operating fleet in the United States.
The Belt and Road Initiative
A third area that will require a sophisticated reset by Beijing concerns the Belt and Road Initiative, and especially China's support for large amounts of carbon-intensive infrastructure around the world, including coal-fired power stations. By some estimates, China is currently involved in the construction of more than 100 gigawatts of coal-fired power stations around the world, including in South East Asia, Africa, and even Eastern Europe.
While some would counter that China's hand in support of coal actually extends far less than that of Japan's or South Korea's, this is not the case when considering foreign direct investment alongside development financing and the exporting of equipment and personnel. In fact, most estimates would put the ledger at least two-thirds in the direction of China, and only likely to get worse with Japan announcing in July that it would not finance any new coal projects abroad. South Korea's parliament is also looking to put in place a ban on their own financing, including after the state-owned utility Kepco announced it would scrap two coal projects in the Philippines and South Africa.
Hassyan coal power project in Dubai, the first power station in the Middle East to be built with Chinese investment (Image: Alamy)
Beijing should be careful not to underestimate the extent to which this has the potential to significantly impinge the BRI – the jewel in the crown of Xi's foreign policy – in the years ahead. Already moods are shifting in many recipient countries. The awarding of the prestigious environmental Goldman Prize to Chibeze Ezekiel for organising his fellow Ghanaians against plans for a Chinese-supported coal plant in the African nation provided a powerful example of this. And this attitudinal shift will only accelerate once additional and more accessible sources of clean energy finance become available.
President-elect Biden has not only pledged to shine an uncomfortable light on China's offshoring of emissions through the BRI on the campaign trail, but his commitment to massively ramp up America's overseas clean energy investments also has the potential to result in a sophisticated diplomatic squeeze on China. If China does not want to be seen to be moving only at the behest of US pressure, it would be well advised to begin to make these reforms earnestly.
While the recent effort ostensibly overseen by MEE to establish a "traffic light" system for new BRI projects is to be welcome, it will require more teeth to be effective. Ultimately, the most powerful thing China could do would be to follow Japan and South Korea's lead and halt its overseas support for coal entirely. The economic hard heads in China will find that difficult, especially as the country winds down its domestic coal sector and seeks to redeploy its human and financial capital in the sector elsewhere. But the extent to which China can at least extend many of the laws and regulations it has put in place domestically in recent years to equally apply to its overseas projects will be an important first step.
Xi's announcement in September marked a new era for the geopolitics of China's climate leadership. Gone are the days when China would be lauded for simply coming to the table, or for holding the table together in the absence of the United States. The decisions that China takes now as the world's largest emitter will be judged increasingly on the same playing field as those that the United States is prepared to take, as well as the rest of the international community.
Whether China's leaders understand this new geopolitical paradigm remains to be seen. The decisions they take in the period ahead with regards to its 2030 NDC and towards Xi's vision of reaching carbon neutrality will be the clearest indicators of this, as will the reforms they are prepared to put in place around the Belt and Road Initiative. Piecemeal steps forward will no longer cut it, including in the eyes of their developing country compatriots.
Xi's legacy as a climate leader in China may be assured. But his legacy as a climate leader internationally is not yet guaranteed. This is a key international opportunity for China and a key international opportunity for Xi. It is also one which aligns with the country's domestic interests of upgrading its economy, cleaning up its environment, and shoring up its energy security.
From our partner chinadialogue
The Belligerent Chinese Diplomacy and Its Failure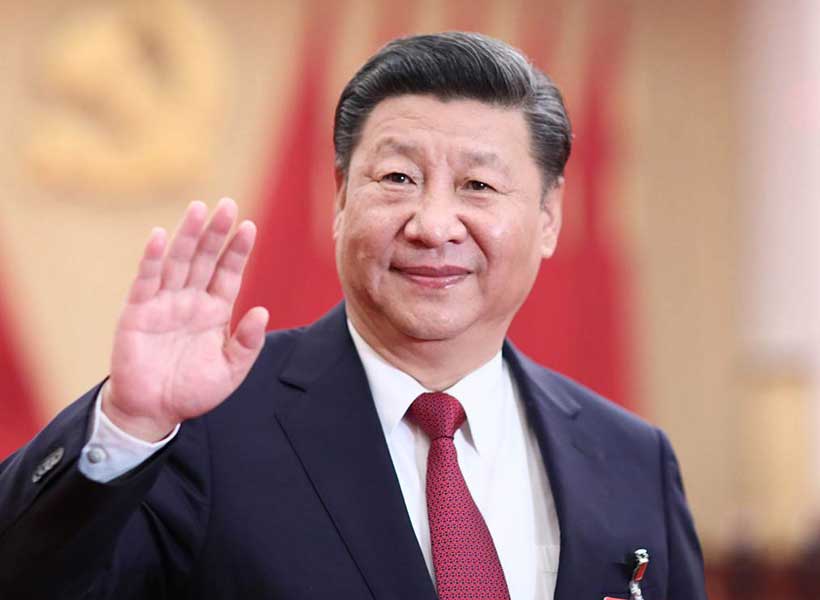 The Chinese media has recently reported of Xi Jinping writing a letter to George Schultz the former chairman of Starbucks, the US coffee giant. In the letter, he has requested Schultz to play a positive role in advancing the US-China relations. While head of a major state writing letter to big corporate heads is not a common but not an unusual development either, this letter from Jinping should be seen in a relevant context. It indicates a certain amount of desperation and difficulty of China in its dealings with the US.
It suggests that after months of aggressive posturing and verbal duels against Trump, the State Department and Pentagon, China is now cosying up to the new Joe Biden administration. Further, it also means the recent Chinese aggressive posturing, wolf diplomacy has failed to bring in the desired results and that the Xi Jinping-led CCP is under more pressure now to soft-pedal the recent acrimonious ties between the two.
The year 2020 had been a very disappointing and calamitous year for the world. And Corona pandemic could well be cited as the most important reason. While the world as a whole has struggled to fight this unknown enemy individually as well as collectively, one country that has been in the limelight, for all the wrong reasons, been China.
Foreign policy and diplomacy is all about protecting and promoting the perceived national interests of a country. While achieving its objectives, the country tries to create and maintain a favourable image in the international community. The Chinese diplomatic endeavour since the ascension of Xi Jinping has been starkly opposite. From the most likely origin of Corona virus, to rebuking leaders, diplomats and media of other countries, China has been trying to create a new diplomatic norm, a new normal where none of the countries would dare criticising China, through political discourse, media or any other way while silently acceding to its territorial expansionary designs.
There have been unusually vitriolic reactions by Chinese diplomats against seemingly innocuous comments or actions by governments, politicians, diplomats or media in various countries. A very rational request by the Australian government to initiate investigations by the international community into the genesis of Corona virus, made China so furious that apart from making crude undiplomatic comments, it even created a virtual political, diplomatic and trade war against the country. Critical comment by certain politicians in Brazil and Japan, led Chinese diplomats to publicly issue personalised attacks against them.
The Chinese ambassador to Sweden has went on to lambast the country's media in most rustic manner. No wonder, in the last two years, he has been summoned to the Swedish foreign ministry an unprecedented 40 times and there have been demands from native politicians for his expulsion. In India, a country that is being seen as the closest political and military rival by China but is scared of admitting it publicly, the diplomats have kept on reminding the government and media not to play the so-called Tibet card or must adhere to One-China policy by not getting close to Taiwan, have repeatedly been ignored by the government as well as the media.
No wonder, a recent Pew Research study has revealed that globally China has lost a huge amount of goodwill. A significantly very high majority of natives in nine of the advanced economies like the US, UK, Germany, Australia, South Korea, Sweden, Netherlands think negatively of China. Australia (81%), UK (74%), Sweden (85%), Netherlands (73%) show a very high increase in the negative perception against China, very recently and that has affected their politico-commercial relations too.
With the US, the Trump administration acting aggressively in the backdrop of the November Presidential elections, the Chinese actions of challenging the lone superpower has not helped the country anyway. On the contrary, US has become more supportive of Taiwan, politically as well as militarily, making it even more difficult or virtually impossible to China to even think of occupying the territory forcibly in near future. India that had maintained a cautious approach towards Taiwan till recently, have started enhancing political and commercial relations with the country.
In Asia, its aggressive military designs against India's northern borders has had a very rude awakening for China. Used to a timid Indian approach since 1950s under Nehru, it never expected the aggressive Indian response that even put its own military positions in Moldo and other strategic positions vulnerable. To further undermine political and military calculations, its adversaries in South China seas like Vietnam, Indonesia and Philippines today are in advance negotiations with India to secure sophisticated missiles and armaments.
A very significant strategic development in the form of QUAD has taken the preliminary shape and that whenever gets in a concrete form, could well portend an ominous future for China, politically and militarily. The belligerent Chinese behaviour, especially since the onset of Corona virus has brought India, Australia, the US and Japan very close. With talks of Vietnam, Philippines and others in south-east Asia joining it later, the future of a QUAD could well be a security nightmare for China.
In the economic realm, India has reacted sharply too. Being a huge market for Chinese cheap goods and scores of apps till recently, India has not only banished hundreds of apps but has also been working on a mechanism to regulate, control and even stop imports in a number of segments from China. A big share of enormous infrastructural contracts in telecommunications, roads, ports, airports and railways in India too, have become difficult for Chinese companies. And taking a leaf out of India, the US and other countries too, are making it difficult for Chinese organisations to secure big contracts in their respective countries.
Over the next few years, China is going to lose a huge chunk of its popular and big market in India while territorially too, it has failed to make any significant gains. Strategically what China wished to see was countries like Japan, India, Australia, Vietnam, US all having disputes with it dealing individually rather than getting together and forming a coordinated and collective political, economic and strategic response against it. And the very opposite has happened. There have been greater and collective political, military and economic coordination amongst all these countries today and most of the strategies are aimed against one country, China.
All these developments including Xi's letter to Schultz, indicate one point very certainly that Chinese belligerence has backfired hugely. It needs to reorient its diplomacy and political behaviour significantly and if it fails to do so, its position in the emerging post-Covid geopolitical order could be anything but that of an emerging superpower.
The Problem of Uncontrolled Nationalism: The Case of Japan before the WWII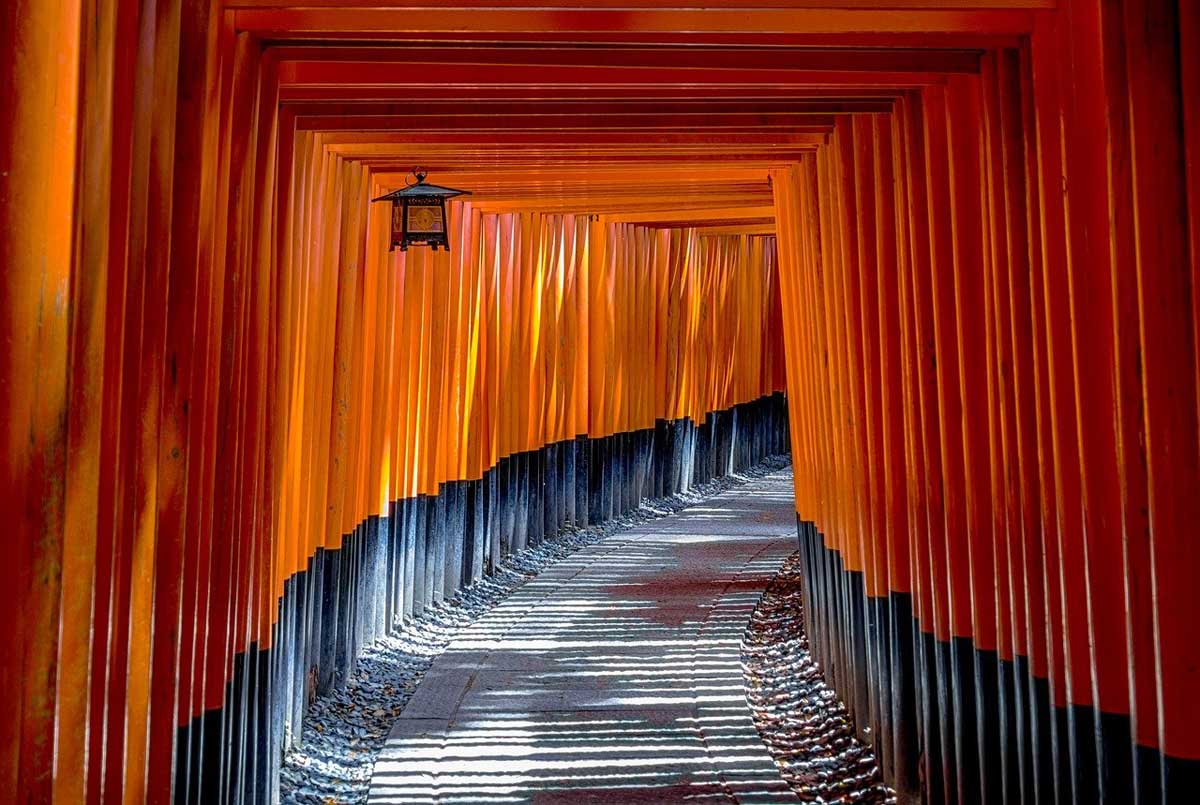 Authors: Chan Kung and Yu(Tony) Pan*
Throughout the modern history of the world, Japan is undoubtedly an interesting country: it went from the edge of becoming a colony to one of few independent countries in Asia before World War II, and after the Great War, Japan even became a great power. From a broader level, Japan's success at that time showed that Asians were not inherently inferior to Westerners. Unfortunately, Japan which was supposed to be the leader of Asia to a bright future, chose the path fascism and imperialism. Eventually, Japan became the source of the Pacific War.
It is undeniable that from the Meiji Restoration until the early Showa period (the end of World War II), Japan adapted an expansionary policy, which brought deep suffering to its neighboring countries and ultimately dragged itself into the abyss of destruction. When World War II ended, nearly 70 years of development achievements were utterly wiped out by the war.
In this context, an important question we need to ponder is: What led Japan to embark on an expansionary and self-destructive path? At what point in time did Japan's policymakers start to lose its mind? What can future generations of nations learn from Japan's tragic experience to prevent the same fate from happening again? As a country that has been entangled with Japan for generations and has a complicated relationship with Japan, these issues are of even greater relevance to Chinese researchers today.
Fortunately, there is actually a fair amount of scholarly research on the subject, and there exist four main explanations. The first is the "international structure theory" most commonly used by IR scholars (especially the realists), and the second, more common among Western scholars, is the "weak democratic government theory. The third is the "Pan-Asianism," which focuses on the constructivist perspective. Finally, there is the political economy explanation of expansionary policies.
At the first glance, it seems that each of these explanations has its own rationale. Of the four, the view that the navy and the military were increasingly extreme in their struggle for policy dominance is the most possible explanation. However, it seems that each of the four existing explanations can, in fact, be incorporated into a new one, namely, that Japan's self-destructive expansionary policies prior to World War II were the material manifestation of an uncontrolled nationalism. More specifically, these four explanations answer why the Showa government was unable to control the nationalist forces in the country. On the other hand, however, the question of whether nationalism would necessarily expand without outside interference and lead to expansionist policies was left unexplained.
Because of the natural characteristics of nationalism, it seems to us that there is a natural tendency for nationalism to expand in the course of its development. The main reasons for this phenomenon are not complicated. First of all, nationalism is a group ideology, which means that nationalists have a common goal at the macro level, but the boundaries of national interest are not consistently defined by different individuals. On this basis, because of the unreliability of group rationality, nationalism as a groupthink is prone to overstretch in the course of its development. Moreover, when such currents are not rationally controlled and end up holding state policy hostage, the state tends to follow a self-destructive path of expansionism. Pre-World War II Japan is a classic case in point.
It should be noted that the positive effects of nationalism is not being denied here, but it is crucial that a country's policymaking process should not be ultimately being a hostage to nationalist forces. The question then, is how to prevent nationalism from spiraling out of control. From an empirical point of view, there are two different directions to prevent nationalism from getting out of control at the macro level: first, to eliminate "group irrationality" in nationalism; Second, to establish a corresponding gatekeeper between nationalism and state policymaking.
The first direction is essential to improve the thinking capacity and cultural literacy of society as a whole. This is a radical way to solve the above problems, and the improvement of the education system is the most crucial part of it. However, for reasons that are easy to understand, this approach often takes too long to implement, and the process is not really controllable. As a result, this approach, while very important, is often insufficient for policymakers.
The second approach, on the other hand, is a short-term solution (relatively speaking). To use the common metaphor of treating a bodily disease, a gatekeeper-kind-of-approach is not to eradicate the disease but rather to prevent it from damaging health amid acceptance of its existence. There are two other ways to establish gatekeepers: one is to establish a mature political system that uses institutional factors to insulate people from the negative effects of nationalism. This is also the more popular approach in developed Western countries. It should be noted that this approach has proven itself to be effective, most notably in the case of the United States, which also has two populist leaders, as opposed to Brazil, where institutional constraints and the resulting establishment have been significantly more effective in containing the negative effects of nationalism on the policy.
The alternative is to rely on a small number of political authorities within society to isolate the scourge of nationalism through the elite's prestige and quality. Again, this is also an approach that has worked before. The best example is the significant role played by Chinese leader Deng Xiaoping in the "reform and opening-up" process.
So, which is more effective, institutions or authority? This is not a question that can be easily answered. There are advantages and disadvantages to both approaches, and because every country and society is different, and there is no one-size-fits-all solution.
First of all, the main advantage of institutional gatekeepers is that once established, the containment is apparent and fairly solid; however, the disadvantage is that institutions may take a long time to develop and may come at a cost (e.g., the French Revolution). An authoritative gatekeeper's advantage is its high degree of operability, while the disadvantage is the unsustainability and instability of the individual factor. On this basis, the realization of either approach needs to be linked to local realities; in other words, neither is necessarily successful. However, despite the different possibilities of approaches and paths, one issue is certain: in this day and age, uncontrolled nationalism is still a problem that threatens national interests, and this issue must be given sufficient attention and focus by policymakers.
Lastly, for contemporary China, the case of Showa Japan has another area of critical research value: how to deal with the current international order? History has shown that almost every attempt to challenge the existing international order independently has often ended in self-destruction. Successful transformations of the international structure tend to be incremental. In the case of pre-World War II Japan, the immediate effect of nationalism was to push the Japanese government to place itself on the opposite side of the prevailing international order. Today's China has certainly not come that far. In fact, as Professor Wang Jisi says: "In those days, Japan was an 'institution' in the international order, while China was rejected and discriminated against by the West as an 'other.' Today, Japan is still 'within the system' of the international order, while China has risen to become the world's second-largest economy and its military power is not what it used to be, but there is still the question of how China views the existing international order and how to deal with its relationship with the existing international order. " In dealing with this problem, preventing the negative effects of nationalism on state policy is undoubtedly an important aspect.
*Mr. Yu(Tony) Pan serves as the associate research fellow and the research assistant of Mr. Chan Kung, Founder, Chairman, and the Chief Researcher of ANBOUND. He obtained his master's degree at George Washington University, the Elliott School of International Affairs; and his bachelor's degree in University of International Business and Economics in Beijing. Mr. Pan has published pieces in various platform domestically and internationally. He currently focuses on Asian Security, geopolitics in Indo-Pacific region and the U.S.-Sino Relations.
CCP's Motives for the Cultural Genocides in Tibet and East Turkestan
Despite more than sixty years military invasion of independent Tibet and East Turkestan (Ch. Xinjiang) by People's liberation army of Chinese Communist Party (CCP). Gross human rights violation, massive crackdown and mass internment of Uighur Muslim peoplecontinue unabated. Prominent scholars and experts have debated in recent years over the motives and the implications of such oppressive policies. Months ago, yet another new reports and finding have revealed the implementation of military-style coercive labor programs in Tibet. A better understanding can be made by discerning the roots of such oppressive policies adopted by, and to find the connection between the mass internment camps in Xinjiang and the forced labor programs that Beijing has been implementing in Tibet. From a broader perspective, it would not be an overstatement to call the Beijing actions in Tibet and Xinjiang as imbued with genocidal intent. There are underlying similarities between the Mass internment camps in Xinjiang and the forced labor programs, as a fact that the Tibetan, Uighur, and other minority's population are the victims of similar severe forms of repression due to their belief and securing Beijing's rule over it. Both the Tibetan people and the Uighur are currently facing severe threat of identities extinction.
Beijing's Final Solution in East Turkestan (CH. Xinjiang) and Tibet
The definition of the Cultural genocide is when there is a systematic effort carried out to exterminate the identity of a group through the means of destruction and annihilation of culture, language, religious institutions of that targeted group. The act of cultural genocide is generally carried out accompanied with infliction of violence and oppression.
For a long time, both the Uighur and Tibetans have been at the receiving end of the repressive policies of CCP, which aims to eradicate their religion, culture, language, and distinct identities. Recent uncovering of rising numbers of mass internment camps in East Turkestan (Ch. Xinjiang) and the military-style coercive labor programs in Tibet has brought more spotlight on the clear indication of the cultural genocidal attempt of the Chinese regime. Chen Quanguo is currently the party secretary of the region of East Turkestan (CH. Xinjiang). As soon as he took over as the party leader of the region in 2016, the persecution of the Uighurs and other minorities through mass internment camps escalate. It is not revelation that the architect of the internment camps in East Turkestan (CH. Xinjiang) Chen Quanguo was the former party secretary of Tibet for five years, where he has formulated and implemented similar draconian measures.
2018 was a big year, when United Nation has revealed the reports of hundreds of mass internment camps being built by the Chinese government in the region of Xinjiang. Ever since the reports of mass internment of Uighurs Muslims and other minorities in the prison-like establishment came to the light of the international community, Beijing has received extensive criticism and pressure likewise. Nonetheless, this pressure from the international community doesn't seem to have stopped the cultural genocidal pursuit of the Chinese government as they have remained more resilient and repugnant. There are a spiking number of the new mass internment camps established during 2019-20. Through the intensive use of satellite images, records of the survivors and escaped victims, and other important tracking programs, research institutes such as the Australian Strategic policy institute in the recent month of September has present a database of around 380 internment camps build across the region till now.
Surge of Forced labor programs in Tibet in the midst of strong criticism on Mass internment camps in East Turkestan (CH, Xinjiang)
In the wake of strong criticism and backlash, the Chinese government has appeared to bring up yet another new repressive policy in the region of Tibet. Which evidently have a resemblance to that of Mass internment camps. Adrian Zenz, a leading researcher on East Turkestan's mass internment has disclosed through the reports and the findings of investigations undertaken dating back to 2016 about the establishment of forced labor programs in Tibet. Researcher Adrian Zenz was one of the earliest groups of researchers, who have alerted the world about the existence Mass internment camps. According to the reports published by Jamestown Foundation in "China Brief Volume" dating September 22 have shown that in just the first seven months of 2020, there were more than half a million Tibetan mainly consisted of the population from the rural area registered into the forced Labor programs. The forced labor program in Tibet shows the similar tendency that the Chinese government has adopted towards the Uighur. Under the guise of vocational training and labor training, the Tibetans enrolled in the programs have to strenuously undergo thought transformation and adoption of the Chinese identities. The Tibetans were forced to abandon their way of livelihood, thought and culture. In the words of Adrian Zenz on the Coercive labor programs in Tibet and the Mass internment camps in Ch. Xinjiang "In the context of Beijing's increasingly assimilatory ethnic minority policy, it is likely that these policies will promote a long-term loss of linguistic, cultural and spiritual heritage."
A month ago, the House of the Representatives of the United State has passed a resolution with overwhelming support in an outcry against the Human rights violation in Tibet. The resolution has conveyed a clear message of the urgent need to protect the identity, religions, and culture of the Tibetans. As elaborated in H. Res. 697 that the House of Representatives "affirms the cultural and religious significance of the goal of genuine autonomy for the people of Tibet"
Beijing's logic behind their actions in Tibet and East Turkestan (CH. Xinjiang)
The current patterns of the actions that the Chinese government is following in the Tibet and East Turkestan (Ch. Xinjiang) can be drawn parallel to actions of the Nazi government before the horrendous Holocaust took place. It is an undisputedly fact that Nazi Germany led by Hitler thrived on an extreme form of anti-Semitism and that the wrongful hatred towards the Jewish people has played major factor leading to the Holocaust. Anti-Semitism itself is engraved with inherited stereotypes, prejudice, and false generalization of the Jewish people. It wouldn't be so far fetch to say that the Chinese government has adopted a similar sort of generalization and stereotypes towards the Uighurs people and the Tibetan people. Uighur have been generalized by the Chinese communist party as bewitch with extremist thoughts. The religion and the identity of the Uighur people have been labeled as a form of extremism and need eradication by the CCP. In the words of the CCP officials, they compare the implementation of Mass internment camps as "washing brain" to cleanse the extremist thoughts.
The lack of urgency from the international community
The situation in East Turkestan (Ch. Xinjiang) and Tibet is a bit more nuanced, but if history has taught us anything then the Holocaust didn't happen overnight but rather it was the culmination of decades of discrimination and repressions towards the Jews. The forced labor programs in Tibet and the mass internment camp campaign is only one of the Chinese communist party latest attempt to Sinicize and dismantle the Tibetan and Uighur's culture, language and religion. Unless and until, the international community will urgently considered the issues of East Turkestan and Tibet more than just a side topic to discuss with China, the Chinese government's cultural genocide actions will remain steadfast.