A government-backed coalition of international advisors to the Belt and Road Initiative (BRI) has recommended that China apply more stringent environmental controls over its outbound investments. If adopted, this would be a major departure from China's usual approach of deferring to host country rules, many of them inadequate, for regulating its overseas investments.
High-level advisors, including former UNEP chief Erik Solheim and green finance heavyweight Ma Jun, propose a system to categorise Chinese overseas investments based on their polluting, climate and biodiversity impacts.
The classification methodology was published on 1 December at a press conference organised by the BRI International Green Development Coalition (BRIGC) in Beijing. It would see coal-fired power plants given a firm red light, while other types of Chinese overseas investments, such as hydropower and railways would need to implement internationally recognised mitigation measures to earn "green" status. On the other hand, solar and wind power are considered green projects that advance the climate goals of the Paris Agreement.
How would the ratings system work?
The proposal states that BRI investments would be classified as follows:
Red projects require stricter supervision and regulation. These are regarded as creating "significant and irreversible environmental harm" in at least one of the areas of climate change, pollution and biodiversity, or the risk of such harm. Examples include coal-fired power, hydropower, petrochemical, and mining and metal smelting projects.
Yellow projects are environmental neutral with moderate impacts. These cause no significant harm, and remaining harms can be mitigated by affordable and practical measures, on a reasonable scale, within the project itself. Examples include waste-to-energy projects and urban freight transportation with emission standards above Euro IV/national IV standards.
Green projects are encouraged. These have no significant negative impact on pollution, climate change or biodiversity, and contribute positively to at least one of these, particularly if they benefit the aims of international environmental treaties and conventions. Examples include the development and use of renewable energy (wind, solar, etc).
Higher standards
Christoph Nedopil Wang, founding director of the Green BRI Center at the Central University of Finance and Economics and one of the lead authors of the classification methodology, told China Dialogue that the system combines multiple international approaches to green finance.
The categorisation system and an ensuing taxonomy of green, yellow and red projects take inspiration from international standards such as the EU Sustainable Finance Taxonomy, the Equator Principles and performance standards issued by the International Finance Corporation (IFC) of the World Bank Group. It also uses China's own guidelines for green credit and green bond issuance as references.
For years Chinese companies and financial institutions working abroad have primarily adhered to the "host country principle" which emphasises compliance with host countries' environmental and social regulations. The inadequacy of the safeguards in many Global South countries, which make up the majority of BRI participant countries, means that the principle is often used as an excuse to lower standards for China's outbound investments. This creates a stark contrast between China's domestic green transition and its footprints across the rest of the world. While clean energy is growing at a breathtaking speed inside China, a large portion of the energy infrastructure Chinese companies are building overseas is coal-based. Many such projects are of the low-efficiency type that China itself has gradually phased out. Biodiversity threats are also a main concern of many of the BRI's linear infrastructure projects such as railways and roads that intersect with key protection areas. Domestically, China has implemented an ecological redlining system hailed as a model for reconciling development with the conservation of nature.
There are calls on Chinese actors to follow higher standards in their overseas investments, but so far the response has been limited. None of the major Chinese financial institutions involved in overseas lending, for example, has signed on to the Equator Principles, which requires international standards (such as the IFC's performance standards) to be applied in low-income countries with underdeveloped safeguards. In 2019, major Chinese banks such as China Development Bank and ICBC signed on to the Green Investment Principles (GIP) which call for "acute awareness of potential impacts of investments and operations on climate, environment and society in the Belt and Road region". But mechanisms to translate such awareness into action are yet to be developed.
"The GIP is more market driven", comments Nedopil Wang, "while our [proposed system] is much more targeted at the regulators."
The system considers three dimensions of a project's potential environmental footprint: pollution, climate change and biodiversity. Projects that are contrary to the Paris Agreement objectives, such as those which increase emissions or undermine climate mitigation measures, are considered to cause "significant harm". Similarly, projects that encroach on key biodiversity areas are given a red rating.
The system has some flexibility built in to allow contextual considerations of a project's environmental merits. Some projects types, such as railways, may initially raise a red flag for their potential high risks to biodiversity. But if developers can credibly demonstrate that mitigation measures are taken to prevent or reduce environmental harms, following international standards, they may get a green classification. However, the original red rating will remain as a reminder of the project's intrinsic high risk.
The creators believe the two-step classification will better equip the system to respond to complex situations on the ground in most countries along the Belt and Road. "The idea is to make the system adaptive," says Nedopil Wang, who believes that a black-and-white taxonomy may be too rigid in some circumstances. Therefore, "process standards" which detail how a risk should be managed, are also included.
Risky projects
According to the system, the construction and operation of coal-fired power plants will be given a red rating with no mitigation or compensation measures available to upgrade it. The same applies to the retrofit of coal-fired power plants designed to extend their operating life.
On the other hand, a hydropower station will be given an initial red rating but could earn a green rating if it applies "internationally relevant" hydropower standards for mitigating environmental damage, such as the IFC's 2015 Hydroelectric Power Standard.
The research team provided an initial classification of 38 project types under 20 sectors, ranging from renewable energy to passenger transport and livestock farming. The grouping of the project types into positive (green), neutral (yellow) and negative (red) lists for the first time creates a simple taxonomy for BRI projects based on their environmental impacts.
"I can see the value of a taxonomy [for BRI projects] which raises environmental awareness for investors," a Chinese expert familiar with international green finance safeguards, who is not authorised to take interviews, told China Dialogue. "At the very early stage of a project, when you have a project concept note in front of you, a taxonomy may help you make a snap judgment about whether a sector is in line with your strategy or should be excluded in the first place."
But she cautioned that Chinese overseas projects are often large-scale and such a taxonomy may be too simplistic to capture their complex impacts, particularly social impacts.
Architects of the new system respond that the taxonomy is for demonstration purposes at this stage, created to illustrate how the classification system can be run. They are planning to refine the list with more technical details and application guidelines as a next step. One key recommendation from the advisors is to link the system with more comprehensive environmental impact assessments for red and yellow projects.
Adoption is key
The international team proposing the system also recommends it be embedded into China's decision-making processes on Belt and Road projects. According to their analysis, central government agencies such as the National Development and Reform Commission (NDRC) and Ministry of Commerce (MOFCOM) all have power to regulate overseas investment, but currently environmental considerations are not reflected in their approval processes.
"The positive and negative list will provide a foundation for governmental bodies to make sure overseas investment is in line with climate and environmental goals," says Wang Ye, a green finance analyst with the World Resources Institute (WRI), who co-created the system. One key recommendation from the team is to develop an "exclusion list" of projects irreversibly harming the environment.
Yuan Feng, deputy director general of the NDRC's Department for Regional Openness, which oversees the development of the BRI, offered his blessing at the press conference where the system was presented.
But Nedopil Wang admits that the appetite of regulators to adopt such a system is hard to gauge. It is noteworthy that the Ministry of Ecology and Environment (MEE) which hosts the BRIGC, does not have formal regulatory power over project development outside China's borders.
Experts have also opined that green catalogues, which encourage certain types of investments, are easier for regulators to consider than exclusion lists, which often go beyond their legal authority. China's own environmental laws have yet to regulate greenhouse gas emissions with binding force, they noted. Positive lists such as the green bond catalogue have so far been the mainstay of domestic actions to steer finance toward greener projects.
There are signs that some regulators might be more receptive of the recommendations. On 25 October, five central government agencies, including the central bank, the MEE and the banking regulator, issued a joint guidance for the country's financing system to better serve China's 2060 carbon neutrality goal. It specifically encourages financial institutions to support low-carbon development along the Belt and Road.
There is hope that China's financial sector may adopt the classification system and apply differential treatment to overseas projects: favourable financing conditions for "good practice" projects and stringent conditions for risky ones.
"The China Banking and Insurance Regulatory Commission (CBIRC) has been involved in designing the system, so that's a good sign," Nedopil Wang told China Dialogue. "The de facto application [of the system] really depends on the specific champions within the different regulators."
"Incorporating environmental risks into policy and finance practices requires these champions to push it relentlessly inside the system, like woodpeckers that always hit the same spot without getting a headache," he said. "[Adopting the classification system] makes reputational sense and environmental sense for China today. But it requires a really different approach to some of the decision making."
From our partner chinadialogue
Uniqlo vs. Indonesia: A Battle of Bargaining Power Position
In negotiations, bargaining power is the capacity to exert influence or negotiate. A country or multinational corporation (MNC) has a stronger position than others in certain circumstances. The ability of a country to control market access and provide additional incentives to encourage market participation are just two of the many factors that influence a country's strong bargaining position. A country's position in the value chain, economic development, labor, and ties to major corporations are just a few factors that can affect its bargaining power in the context of global production networks. Doz & Prahalad (1980), note that product differentiation, economies of scale, and technology influence the bargaining leverage of multinational corporations.
The parent company of Uniqlo fashion retail, Fast Retailing Co., Ltd., is headquartered in Yamaguchi Prefecture, Japan. In another study by Coe & Yeung (2015) on global production networks, they see that a fashion retail company controls a global production system by collaborating with partners who supply finalized products according to product specifications requested by export-oriented nations. In addition, the finished products are distributed and marketed with strong trademarks and access to large consumer markets, such as shopping center outlets and online retail. Uniqlo is taking measures to establish partnerships with countries in various regions of the globe, including the Asian region. Uniqlo's expansion in the Asian region is a manifestation of the company's economic interest in broadening the scope of product marketing, increasing competitiveness by prioritizing innovation, and establishing a variety of facilities that cater to the requirements of consumers. Under PT Fast Retailing Indonesia, Uniqlo continues to expand in Indonesia.
Merit comparison between Indonesia and Uniqlo
With a population of 278 million, Indonesia has a large and expanding labor force that can encourage the acceleration of production in the Indonesian garment or apparel industry. In addition to its large and productive workforce, one of Uniqlo's primary advantages is its low labor costs. It is not surprising to see that the Uniqlo brand has collaborated with 17 apparel supplier partners and retail center outlets in Indonesia. The domestic market in Indonesia can also be advantageous for Uniqlo, as the country's high population will continue to generate demand for clothing.
Considering product differentiation, economies of scale, and technology, Uniqlo has a superior bargaining position. Based on Yuan (2023) research, by cultivating a strong "comfort and simplicity" brand image and actively collaborating with other brands, Uniqlo is able to increase its bargaining power. These strategies have helped Uniqlo achieve success in the fashion industry, increase its capacity to attract and retain customers, and distinguish its products from those of its competitors. According to Bisnis.com (2023), Uniqlo has also achieved economic success in the fashion industry, with a total net profit of IDR 83,2 trillion. By signing an agreement with the International Labor Organization (ILO), Uniqlo enhances its relationship of trust with its production partners and promotes the well-being of workers. Furthermore, Alexandra Santiago (2021), through YCP Soliadiance, reveals that Uniqlo also owns software for supply chain management called Global One (G1) SCM System, which it requires all of its suppliers to implement, and that this digitalization can enhance production planning and reduce production lead times.
Uniqlo's bargaining position is strengthened in the negotiation process because the company has a great deal to offer Indonesia. For instance, PT Fast Retailing, the parent company of Uniqlo, signed a cooperation agreement with the International Labour Organization (ILO) to promote employment and social protection in Indonesia, funding the program with $1.8 million. One of the goals of this program is to ensure the minimum wage, assist workers in this industry in regaining employment, and enhance their abilities and skills. Uniqlo also collaborates with BUMN to support the development of Indonesia's renewable energy sector by procuring Renewable Energy Certificates (RECs). In 2019, Uniqlo became the first fashion retailer in Indonesia to use renewable energy from the Geothermal Power Plant (PLTP) in Kamojang, West Java, by signing a Renewable Energy Certificate Sale and Purchase Cooperation agreement with PLN. Based on Antaranews.com (2023), Uniqlo facilitates Indonesian small and medium enterprises (SMEs) by providing SME training and marketing curated products through the "Neighborhood Collaboration" program, so that local Indonesian products are better known.
The outcome?
PT Fast Retailing Indonesia has a greater bargaining position than Indonesia. Indonesia's bargaining position is quite weak due to the fact that it offers only a ready-to-work population and personnel resources, with no other bolstering factors. The garment industry in Indonesia still faces a number of issues, ranging from the need to import raw materials, which drives up production costs, to labor demonstrations demanding wage increases. This has caused many businesses to relocate to inexpensive nations, such as Vietnam. Indonesia must address its deficiencies create a more business-friendly regulatory environment because a nation's bargaining position will be enhanced if it meets the requirements of the Global Production Network's major corporations. If Indonesia has everything required by multinational corporations, it is not inconceivable that many companies from diverse industrial sectors will build facilities in Indonesia.
Overall, both Indonesia and Uniqlo benefit from their respective bargaining positions. Uniqlo provides a variety of benefits to Indonesia, including the protection of labor in production partner companies, the use of Indonesian renewable energy in its production to support the sector, and the promotion of small and medium-sized enterprises (SMEs) through training and the marketing of its products through the Neighborhood Collaboration program. By assisting the SME sector and promoting the use of renewable energy in its partner countries, Indonesia also benefits Uniqlo in terms of human resources that support accelerated production and a positive corporate image. Indonesia can make improvements to increase its competitiveness and attract multinational corporations to produce there.
There are a number of advantages to the presence of multinational corporations in a country, including the following: the presence of multinational corporations in a country can facilitate the creation of new jobs and reduce unemployment rates in the country; there is an increase in expertise for the workforce in a country as a result of the transfer of new technology and management systems, which are unquestionably more effective; and the presence of multinational corporations in a country can i) improve the quality of life in the country; ii) promote economic development.
International Forum for China's Belt and Road and the Six Economic Corridors Projects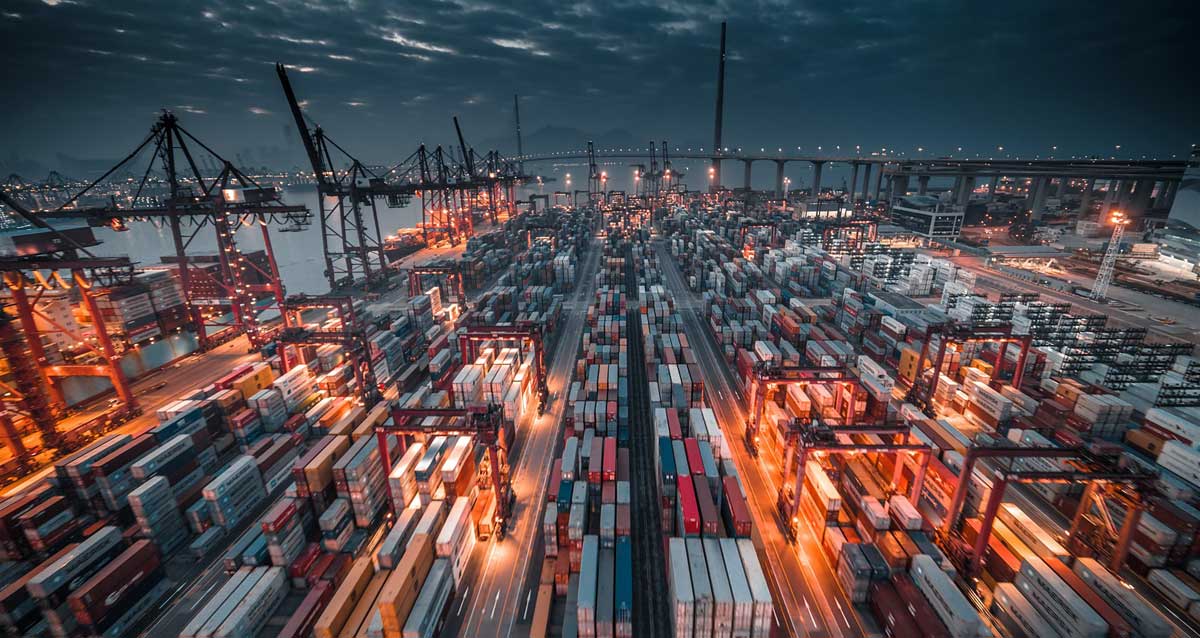 China will hold the third edition of the Belt and Road Initiative Global Forum in October 2023. The Chinese Belt and Road Initiative aims primarily to stimulate and encourage global trade infrastructure. China began its Belt and Road Initiative more than 10 years ago, and it is a global strategic initiative to develop infrastructure, to connect with Asia, Africa, and Europe by land and sea. The "Belt and Road" project, or "One Belt – One Road", is an international initiative previously presented by China with the aim of developing currently operating commercial transport corridors and establishing new corridors linking more than 60 countries around the world in the regions of Central Asia, Europe and Africa, and it is designed to enhance the development of the trade relations between them, and this in turn leads to the development of trade relations between them and China.
The idea of ​​forming a "Silk Road Economic Belt" was proposed by Chinese President Xi Jinping, and was announced for the first time during his speech in the city of Astana, the capital of Kazakhstan, in September 2013. The first forum was held in 2017, while the second one was held in 2019.
The third Belt and Road Forum for International Cooperation will be held in Beijing in October 2023, and it is expected that three high-level forums will be held on connectivity, green development and digital economy, and six other forums on trade connectivity, people-to-people connectivity, think tank exchange, the Clean Silk Road, and Sub-national cooperation, that is, with other economic blocs such as BRICS and others, and maritime cooperation, in addition to holding a conference for CEOs of major companies and projects around the world. With China officially confirming that the tenth anniversary of the Belt and Road Initiative is an important platform for all parties to research and develop high-level cooperation within the framework of the initiative.
The Belt and Road Initiative is of great importance to Egypt and the countries of the region, given its economic benefits and the investments and various economic benefits it brings. Relations between Egypt and the countries of the region and China have witnessed great development and an important shift in recent years, within the framework of the Belt and Road Initiative as an entry point for developing these relations and establishing more diversified relations between China and the countries of the region. The initiative also provides a great opportunity for cooperation between Egypt and China in the maritime field, because the Suez Canal is part of the maritime component of the Chinese Belt and Road Initiative, and Egypt has extensions with the Indian Ocean and the Mediterranean Sea that facilitate the opening and establishment of new projects between China and Egypt. The Chinese presence in the (Suez Canal Economic Zone) also contributed to transforming it into an industrial zone, with the Egyptian side planning, based on China's role in transferring technology and expertise to the Egyptian side. The Belt and Road Initiative also gave great importance to the issue of interaction between peoples, especially in the tourism sector, with Egypt expecting an increase in the volume of Chinese tourism during the coming period.
Egypt and all countries of the region also interacted with the Chinese Belt and Road Initiative in a very large way, whether by attending Belt and Road forums or opening the way for Chinese investments in our countries. In addition to the role of the Suez Canal in establishing major partnerships with the Chinese side regarding international navigation and trade through the maritime component of the initiative. The interaction of Egypt and the countries of the region with the Belt and Road Initiative has been positive, and Egypt has benefited greatly from financing institutions within the framework of the Chinese Belt and Road Initiative, such as the Asian Infrastructure Investment Bank, which contributes to financing important projects in Egypt, including: the huge Benban project in Aswan to generate electricity and the solar energy.
China has already announced the participation of 110 countries in the Third Belt and Road Forum in October 2023, in addition to the invitation of the Chinese side to many international economic forums and gatherings. The most important thing for me is the official Chinese media's confirmation that China did not invite the heads of some Western countries to attend the Belt and Road Forum, given their interference in China's affairs and obstruction of the growth of its interests. This is precisely what was confirmed by the Chinese newspaper "Global Times", which is close to the ruling Communist Party in China, by confirming that the vast majority of invitations to attend the forum were sent to leaders of developing countries, while the heads of some developed countries were not included to attend the Belt and Road Forum in 2023. With the Global Times confirming that this was done, because the main goal of the forum is development cooperation between countries, so a number of Western countries in particular were excluded. Knowing that Russian President Putin intends to visit China, and this coincides with the holding of the Belt and Road Initiative Forum in October 2023.
Some Western pressure also came on Italy in particular, despite its previous strong enthusiasm for the Chinese Belt and Road Initiative, with the Italian Foreign Minister Antonio Tajani's assertion that cooperation within the framework of the Belt and Road "did not achieve the results that the Italian side expected, and his confirmation that many Italian parties It opposes Italy's participation in the Belt and Road Forum in China in October 2023. Here came the Chinese response to the Italian Foreign Minister, through Chinese Foreign Minister Wang Yi, stressing that the "Belt and Road" plan is a huge infrastructure program similar to the ancient Silk Road of roads. Eurasian trade, and this initiative has borne fruit for Italy, which is the only economy in the "G7" that has signed a memorandum of understanding regarding the agreement to implement a number of Chinese projects in Italy in relation to the Belt and Road Initiative, to end in March 2024.
I believe that the Belt and Road Forum, in its third edition scheduled to be held in October 2023, will be different from previous years, especially with China's introduction of the economic corridors project, in light of American and Western pressure on it. Before the Belt and Road Forum began in October 2023, China officially announced the signing of cooperation documents related to the Belt and Road Initiative with more than 150 countries and more than 30 international organizations. With Belt and Road cooperation achieving economically fruitful results, such as implementing 3,000 cooperation projects and stimulating investments worth a trillion dollars. Also, since the proposal of the Belt and Road Initiative, the project to build China's economic corridors has achieved great results, which serve the direction of development for the countries participating with China in those six economic corridors, the most prominent of which are:
The New Economic Corridor for the Eurasian Continental Bridge, which relies on high-speed railways between China and Europe.
The China-Pakistan Economic Corridor, which has entered the second phase of implementing its projects, after the completion of the first phase of the Pakistani Gwadar Port Free Zone project to attract investment, and the cross-border optical cable project between China and Pakistan was completed and opened.
The economic corridor between China, Mongolia and Russia
Indochina Peninsula Economic Corridor
The economic corridor between China, Central Asia and West Asia
The Economic Corridor between Bangladesh, China, India and Myanmar, which is making slow progress
We find that the strongest projects of these six economic corridors are the China-Pakistan Economic Corridor and the China-Mongolia-Russia Economic Corridor, which has achieved many international cooperation plans for its parties. The China-Pakistan Economic Corridor has established a bilateral joint committee as a mechanism for international cooperation for coordination.
On the other hand, the American pressure on China, especially since the beginning of the Biden administration period, has considered China its biggest competitor. Not only did the United States of America pursue a policy of containment against China, but it also attracted allies to Washington to launch the Supply Chain Alliance and the Technological Alliance, which faces major objections from the Chinese, because it imposes many checks and balances in the form of huge challenges facing China. These measures taken by the United States of America, as well as the period of global embargo during the outbreak of the Corona epidemic, exacerbated many geopolitical contradictions along the Belt and Road, due to American pressure on China's projects in those six economic corridors.
A New Horizon for Kazakhstan's Economy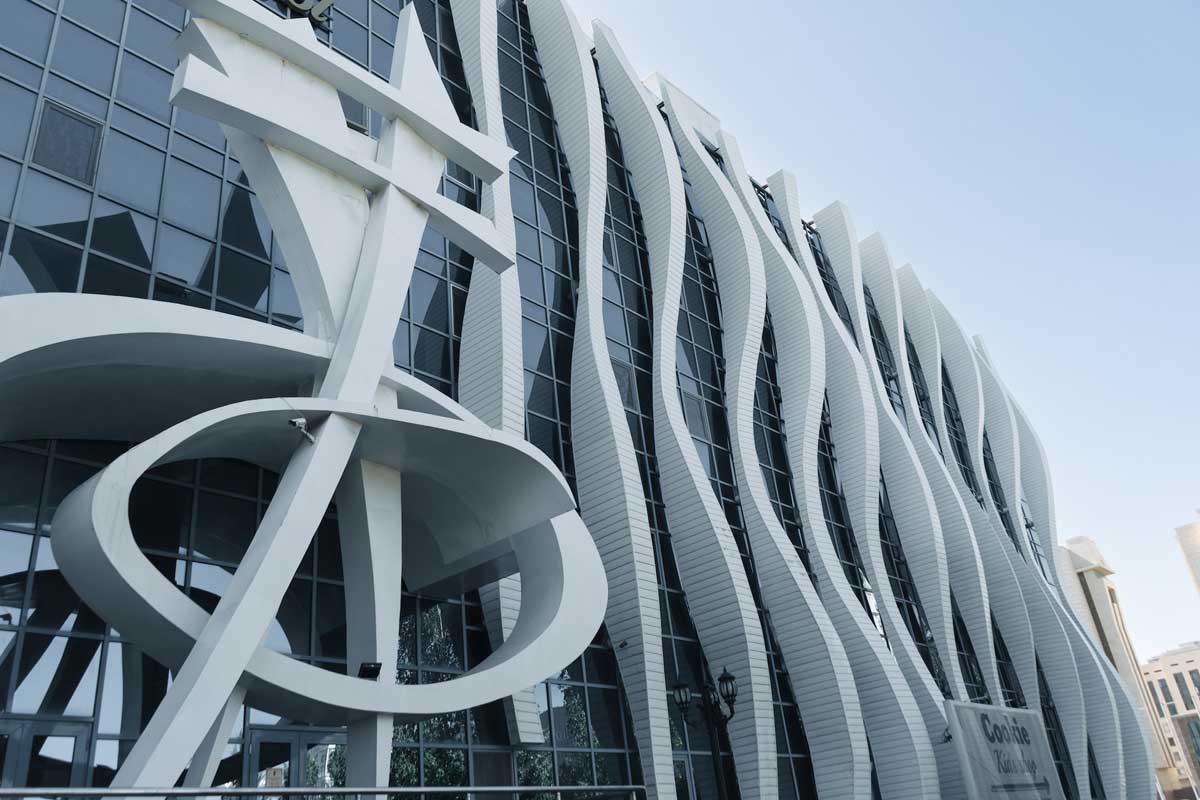 On September 1, President of Kazakhstan Kassym-Jomart Tokayev delivered an address that outlined the nation's priority areas for development. Primarily focusing on Kazakhstan's economic trajectory, the President's remarks have a significant impact on the activities and initiatives of public authorities, including quasi-public sector companies like Samruk-Kazyna, a sovereign wealth fund of Kazakhstan, which owns several major companies in the country.
Rethinking Tariff Policy
President Tokayev emphasized the necessity of reforming the tariff policy and introducing adequate market tariffs for entities subject to natural monopolies. This marks an important shift from the existing approach, which has reached its limits. Adopting a cost-plus principle for tariffs will enable us to discontinue subsidies to the economy. This, in turn, will facilitate timely preventive maintenance, thereby reducing the risk of industrial disasters. This policy overhaul will ensure break-even in the areas of activity, bolster the investment attractiveness of our companies and a number of industries, and ultimately lead to increased dividends and social payments. We have already been collaborating with the Government to systematically increase tariffs, taking into account the 10-12% inflation corridor set by regulators to ensure social stability.
Focusing on Exploration
Tau-Ken Samruk, our national mining company, is currently engaged in exploration projects with leading international companies like RioTinto, Fortescue Metals Group, and others. With Kazgeology joining the structure of Tau-Ken Samruk this year, the number of exploration projects has increased from 15 to 45, expanding the exploration area from 1887.7 km² to 13,609 km². Notably, we are focusing on copper, gold, lead, and zinc, as well as rare metals like tungsten, molybdenum, and yttrium. Joint ventures registered in Kazakhstan will own the extraction rights to these minerals if confirmed. Geological exploration work will be carried out not only by Tau-Ken Samruk, but also by the world's largest uranium producer Kazatomprom, national oil and gas companies KazMunayGaz and QazaqGaz in their areas of activity.
Energy Goals for the Next Five Years
The President has set a goal to commission 14 GW of new energy capacity over the next five years. This includes the Samruk-Kazyna projects aimed at restoring the first unit of Ekibastuz GRES-1, a coal-fired thermal power station, expanding GRES-2, and constructing GRES-3. These initiatives focus on traditional coal energy.
In addition, the Fund's portfolio features gas generation projects, the largest of which involve the reconstruction of Almaty CHPP-2 and CHPP-3, as well as the construction of a combined cycle power plant in the Turkestan region.
Special emphasis is being placed on the development of renewable energy sources, particularly hydroelectric power plants. Plans include constructing wind farms with a capacity of up to 5 GW in collaboration with foreign partners such as Total Eren, Acwa Power, Power China, Masdar, and China Power International Holding. The projects also encompass the construction of counter-regulators for Kapshagai HPP and Shulba HPP.
According to forecasted data, a capacity increase of approximately 9 GW is expected by the end of 2028.
Transport and Logistics
Strategic upgrades are in progress to improve our existing transport infrastructure and eliminate bottlenecks. Several significant infrastructure projects are currently underway, including the construction of second lines on the Dostyk–Moiynty section, and the development of new railway lines: Bakhty–Ayagoz, Darbaza–Maktaaral, as well as a bypass line around Almaty.
Alongside the widespread modernization of railway infrastructure across the country, the North–South transport corridor stands out as a promising focus area. Plans are in place to upgrade railway sections leading to the Bolashak station, which is located at the border with Turkmenistan.
Simultaneously, initiatives to boost terminal capacity are in the works both within Kazakhstan and abroad. Noteworthy projects include establishing a container hub in Aktau, constructing a terminal at Xi'an port in China, and creating a dry port at Bakhty station, among others. Kuryk port is receiving special focus; the construction of its ferry complex is nearly complete, and activity along the Trans-Caspian International Transport Route is ramping up.
The expected economic impact of these initiatives is substantial, with freight traffic projected to increase by an estimated 50 million tons annually. These efforts aim to transform Kazakhstan Temir Zholy, Kazakhstan's national railway company, into a comprehensive transport and logistics enterprise.
Top of Form
Economic development on horizon
Kazakhstan is at a historically significant crossroads. The President's address underlines a multitude of opportunities that we are keen to seize. For decades, Samruk-Kazyna has collaborated with international entities, and we firmly believe that collective business efforts are the most effective approach for the 21st century.
To attract major long-term investors, stability and clear profit plans are essential. In line with the President's recommendations, we are refining our tax policy to make it more investor-friendly, among other initiatives. These comprehensive efforts not only offer us a robust toolkit for economic development but are already yielding tangible results. I have immense faith in Kazakhstan's economic potential and am confident that the global business community will recognize and appreciate the favorable conditions being nurtured in our nation.