A government-backed coalition of international advisors to the Belt and Road Initiative (BRI) has recommended that China apply more stringent environmental controls over its outbound investments. If adopted, this would be a major departure from China's usual approach of deferring to host country rules, many of them inadequate, for regulating its overseas investments.
High-level advisors, including former UNEP chief Erik Solheim and green finance heavyweight Ma Jun, propose a system to categorise Chinese overseas investments based on their polluting, climate and biodiversity impacts.
The classification methodology was published on 1 December at a press conference organised by the BRI International Green Development Coalition (BRIGC) in Beijing. It would see coal-fired power plants given a firm red light, while other types of Chinese overseas investments, such as hydropower and railways would need to implement internationally recognised mitigation measures to earn "green" status. On the other hand, solar and wind power are considered green projects that advance the climate goals of the Paris Agreement.
How would the ratings system work?
The proposal states that BRI investments would be classified as follows:
Red projects require stricter supervision and regulation. These are regarded as creating "significant and irreversible environmental harm" in at least one of the areas of climate change, pollution and biodiversity, or the risk of such harm. Examples include coal-fired power, hydropower, petrochemical, and mining and metal smelting projects.
Yellow projects are environmental neutral with moderate impacts. These cause no significant harm, and remaining harms can be mitigated by affordable and practical measures, on a reasonable scale, within the project itself. Examples include waste-to-energy projects and urban freight transportation with emission standards above Euro IV/national IV standards.
Green projects are encouraged. These have no significant negative impact on pollution, climate change or biodiversity, and contribute positively to at least one of these, particularly if they benefit the aims of international environmental treaties and conventions. Examples include the development and use of renewable energy (wind, solar, etc).
Higher standards
Christoph Nedopil Wang, founding director of the Green BRI Center at the Central University of Finance and Economics and one of the lead authors of the classification methodology, told China Dialogue that the system combines multiple international approaches to green finance.
The categorisation system and an ensuing taxonomy of green, yellow and red projects take inspiration from international standards such as the EU Sustainable Finance Taxonomy, the Equator Principles and performance standards issued by the International Finance Corporation (IFC) of the World Bank Group. It also uses China's own guidelines for green credit and green bond issuance as references.
For years Chinese companies and financial institutions working abroad have primarily adhered to the "host country principle" which emphasises compliance with host countries' environmental and social regulations. The inadequacy of the safeguards in many Global South countries, which make up the majority of BRI participant countries, means that the principle is often used as an excuse to lower standards for China's outbound investments. This creates a stark contrast between China's domestic green transition and its footprints across the rest of the world. While clean energy is growing at a breathtaking speed inside China, a large portion of the energy infrastructure Chinese companies are building overseas is coal-based. Many such projects are of the low-efficiency type that China itself has gradually phased out. Biodiversity threats are also a main concern of many of the BRI's linear infrastructure projects such as railways and roads that intersect with key protection areas. Domestically, China has implemented an ecological redlining system hailed as a model for reconciling development with the conservation of nature.
There are calls on Chinese actors to follow higher standards in their overseas investments, but so far the response has been limited. None of the major Chinese financial institutions involved in overseas lending, for example, has signed on to the Equator Principles, which requires international standards (such as the IFC's performance standards) to be applied in low-income countries with underdeveloped safeguards. In 2019, major Chinese banks such as China Development Bank and ICBC signed on to the Green Investment Principles (GIP) which call for "acute awareness of potential impacts of investments and operations on climate, environment and society in the Belt and Road region". But mechanisms to translate such awareness into action are yet to be developed.
"The GIP is more market driven", comments Nedopil Wang, "while our [proposed system] is much more targeted at the regulators."
The system considers three dimensions of a project's potential environmental footprint: pollution, climate change and biodiversity. Projects that are contrary to the Paris Agreement objectives, such as those which increase emissions or undermine climate mitigation measures, are considered to cause "significant harm". Similarly, projects that encroach on key biodiversity areas are given a red rating.
The system has some flexibility built in to allow contextual considerations of a project's environmental merits. Some projects types, such as railways, may initially raise a red flag for their potential high risks to biodiversity. But if developers can credibly demonstrate that mitigation measures are taken to prevent or reduce environmental harms, following international standards, they may get a green classification. However, the original red rating will remain as a reminder of the project's intrinsic high risk.
The creators believe the two-step classification will better equip the system to respond to complex situations on the ground in most countries along the Belt and Road. "The idea is to make the system adaptive," says Nedopil Wang, who believes that a black-and-white taxonomy may be too rigid in some circumstances. Therefore, "process standards" which detail how a risk should be managed, are also included.
Risky projects
According to the system, the construction and operation of coal-fired power plants will be given a red rating with no mitigation or compensation measures available to upgrade it. The same applies to the retrofit of coal-fired power plants designed to extend their operating life.
On the other hand, a hydropower station will be given an initial red rating but could earn a green rating if it applies "internationally relevant" hydropower standards for mitigating environmental damage, such as the IFC's 2015 Hydroelectric Power Standard.
The research team provided an initial classification of 38 project types under 20 sectors, ranging from renewable energy to passenger transport and livestock farming. The grouping of the project types into positive (green), neutral (yellow) and negative (red) lists for the first time creates a simple taxonomy for BRI projects based on their environmental impacts.
"I can see the value of a taxonomy [for BRI projects] which raises environmental awareness for investors," a Chinese expert familiar with international green finance safeguards, who is not authorised to take interviews, told China Dialogue. "At the very early stage of a project, when you have a project concept note in front of you, a taxonomy may help you make a snap judgment about whether a sector is in line with your strategy or should be excluded in the first place."
But she cautioned that Chinese overseas projects are often large-scale and such a taxonomy may be too simplistic to capture their complex impacts, particularly social impacts.
Architects of the new system respond that the taxonomy is for demonstration purposes at this stage, created to illustrate how the classification system can be run. They are planning to refine the list with more technical details and application guidelines as a next step. One key recommendation from the advisors is to link the system with more comprehensive environmental impact assessments for red and yellow projects.
Adoption is key
The international team proposing the system also recommends it be embedded into China's decision-making processes on Belt and Road projects. According to their analysis, central government agencies such as the National Development and Reform Commission (NDRC) and Ministry of Commerce (MOFCOM) all have power to regulate overseas investment, but currently environmental considerations are not reflected in their approval processes.
"The positive and negative list will provide a foundation for governmental bodies to make sure overseas investment is in line with climate and environmental goals," says Wang Ye, a green finance analyst with the World Resources Institute (WRI), who co-created the system. One key recommendation from the team is to develop an "exclusion list" of projects irreversibly harming the environment.
Yuan Feng, deputy director general of the NDRC's Department for Regional Openness, which oversees the development of the BRI, offered his blessing at the press conference where the system was presented.
But Nedopil Wang admits that the appetite of regulators to adopt such a system is hard to gauge. It is noteworthy that the Ministry of Ecology and Environment (MEE) which hosts the BRIGC, does not have formal regulatory power over project development outside China's borders.
Experts have also opined that green catalogues, which encourage certain types of investments, are easier for regulators to consider than exclusion lists, which often go beyond their legal authority. China's own environmental laws have yet to regulate greenhouse gas emissions with binding force, they noted. Positive lists such as the green bond catalogue have so far been the mainstay of domestic actions to steer finance toward greener projects.
There are signs that some regulators might be more receptive of the recommendations. On 25 October, five central government agencies, including the central bank, the MEE and the banking regulator, issued a joint guidance for the country's financing system to better serve China's 2060 carbon neutrality goal. It specifically encourages financial institutions to support low-carbon development along the Belt and Road.
There is hope that China's financial sector may adopt the classification system and apply differential treatment to overseas projects: favourable financing conditions for "good practice" projects and stringent conditions for risky ones.
"The China Banking and Insurance Regulatory Commission (CBIRC) has been involved in designing the system, so that's a good sign," Nedopil Wang told China Dialogue. "The de facto application [of the system] really depends on the specific champions within the different regulators."
"Incorporating environmental risks into policy and finance practices requires these champions to push it relentlessly inside the system, like woodpeckers that always hit the same spot without getting a headache," he said. "[Adopting the classification system] makes reputational sense and environmental sense for China today. But it requires a really different approach to some of the decision making."
From our partner chinadialogue
Is Myanmar an ethical minefield for multinational corporations?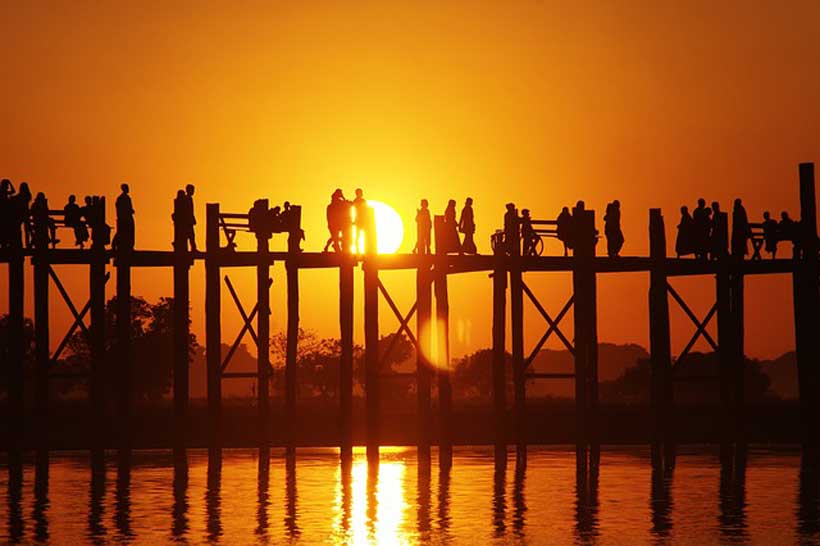 Business at a crossroads
Political reforms in Myanmar started in November 2010 followed by the release of the opposition leader, Aung San Suu Kyi, and ended by the coup d'état in February 2021. Business empire run by the military generals thanks to the fruitful benefits of democratic transition during the last decade will come to an end with the return of trade and diplomatic sanctions from the western countries – United States (US) and members of European Union (EU). US and EU align with other major international partners quickly responded and imposed sanctions over the military's takeover and subsequent repression in Myanmar. These measures targeted not only the conglomerates of the military generals but also the individuals who have been appointed in the authority positions and supporting the military regime.
However, the generals and their cronies own the majority of economic power both in strategic sectors ranging from telecommunication to oil & gas and in non-strategic commodity sectors such as food and beverages, construction materials, and the list goes on. It is a tall order for the investors to do business by avoiding this lucrative network of the military across the country. After the coup, it raises the most puzzling issue to investors and corporate giants in this natural resource-rich country, "Should I stay or Should I go?"
Crimes against humanity
For most of the people in the country, war crimes and atrocities committed by the military are nothing new. For instances, in 1988, student activists led a political movement and tried to bring an end to the military regime of the general Ne Win. This movement sparked a fire and grew into a nationwide uprising in a very short period but the military used lethal force and slaughtered thousands of civilian protestors including medical doctors, religious figures, student leaders, etc. A few months later, the public had no better options than being silenced under barbaric torture and lawless killings of the regime.
In 2007, there was another major protest called 'Saffron Uprising' against the military regime led by the Buddhist monks. It was actually the biggest pro-democracy movement since 1988 and the atmosphere of the demonstration was rather peaceful and non-violent before the military opened live ammunitions towards the crowd full of monks. Everything was in chaos for a couple of months but it ended as usual.
In 2017, the entire world witnessed one of the most tragic events in Myanmar – Again!. The reports published by the UN stated that hundreds of civilians were killed, dozens of villages were burnt down, and over 700,000 people including the majority of Rohingya were displaced to neighboring countries because of the atrocities committed by the military in the western border of the country. After four years passed, the repatriation process and the safety return of these refugees to their places of origin are yet unknown. Most importantly, there is no legal punishment for those who committed and there is no transitional justice for those who suffered in the aforementioned examples of brutalities.
The vicious circle repeated in 2021. With the economy in free fall and the deadliest virus at doorsteps, the people are still unbowed by the oppression of the junta and continue demanding the restoration of democracy and justice. To date, Assistant Association for Political Prisoner (AAPP) reported that due to practicing the rights to expression, 1178 civilians were killed and 7355 were arrested, charged or sentenced by the military junta. Unfortunately, the numbers are still increasing.
Call for economic disengagement
In 2019, the economic interests of the military were disclosed by the report of UN Fact-Finding Mission in which Myanmar Economic Corporation (MEC) and Myanmar Economic Holding Limited (MEHL) were described as the prominent entities controlled by the military profitable through the almost-monopoly market in real estate, insurance, health care, manufacturing, extractive industry and telecommunication. It also mentioned the list of foreign businesses in partnership with the military-linked activities which includes Adani (India), Kirin Holdings (Japan), Posco Steel (South Korea), Infosys (India) and Universal Apparel (Hong Kong).
Moreover, Justice for Myanmar, a non-profit watchdog organization, revealed the specific facts and figures on how the billions of revenues has been pouring into the pockets of the high-ranked officers in the military in 2021. Myanmar Oil & Gas Enterprise (MOGE), an another military-controlled authority body, is the key player handling the financial transactions, profit sharing, and contractual agreements with the international counterparts including Total (France), Chevron (US), PTTEP (Thailand), Petronas (Malaysia), and Posco (South Korea) in natural gas projects. It is also estimated that the military will enjoy 1.5 billion USD from these energy giants in 2022.
Additionally, data shows that the corporate businesses currently operating in Myanmar has been enriching the conglomerates of the generals and their cronies as a proof to the ongoing debate among the public and scholars, "Do sanctions actually work?" Some critics stressed that sanctions alone might be difficult to pressure the junta without any collaborative actions from Moscow and Beijing, the longstanding allies of the military. Recent bilateral visits and arm deals between Nay Pyi Taw and Moscow dimmed the hope of the people in Myanmar. It is now crystal clear that the Burmese military never had an intention to use the money from multinational corporations for benefits of its citizens, but instead for buying weapons, building up military academies, and sending scholars to Russia to learn about military technology. In March 2021, the International Fact Finding Mission to Myanmar reiterated its recommendation for the complete economic disengagement as a response to the coup, "No business enterprise active in Myanmar or trading with or investing in businesses in Myanmar should enter into an economic or financial relationship with the security forces of Myanmar, in particular the Tatmadaw [the military], or any enterprise owned or controlled by them or their individual members…"
Blood money and ethical dilemma
In the previous military regime until 2009, the US, UK and other democratic champion countries imposed strict economic and diplomatic sanctions on Myanmar while maintaining 'carrot and stick' approach against the geopolitical dominance of China. Even so, energy giants such as Total (France) and Chevron (US), and other 'low-profile' companies from ASEAN succeeded in running their operations in Myanmar, let alone the nakedly abuses of its natural resources by China. Doing business in this country at the time of injustice is an ethical question to corporate businesses but most of them seems to prefer maximizing the wealth of their shareholders to the freedom of its bottom millions in poverty.
But there are also companies not hesitating to do something right by showing their willingness not to be a part of human right violations of the regime. For example, Australian mining company, Woodside, decided not to proceed further operations, and 'get off the fence' on Myanmar by mentioning that the possibility of complete economical disengagement has been under review. A breaking news in July, 2021 that surprised everyone was the exit of Telenor Myanmar – one of four current telecom operators in the country. The CEO of the Norwegian company announced that the business had been sold to M1 Group, a Lebanese investment firm, due to the declining sales and ongoing political situations compromising its basic principles of human rights and workplace safety.
In fact, cutting off the economic ties with the junta and introducing a unified, complete economic disengagement become a matter of necessity to end the consistent suffering of the people of Myanmar. Otherwise, no one can blame the people for presuming that international community is just taking a moral high ground without any genuine desire to support the fight for freedom and pro-democracy movement.
The Covid After-Effects and the Looming Skills Shortage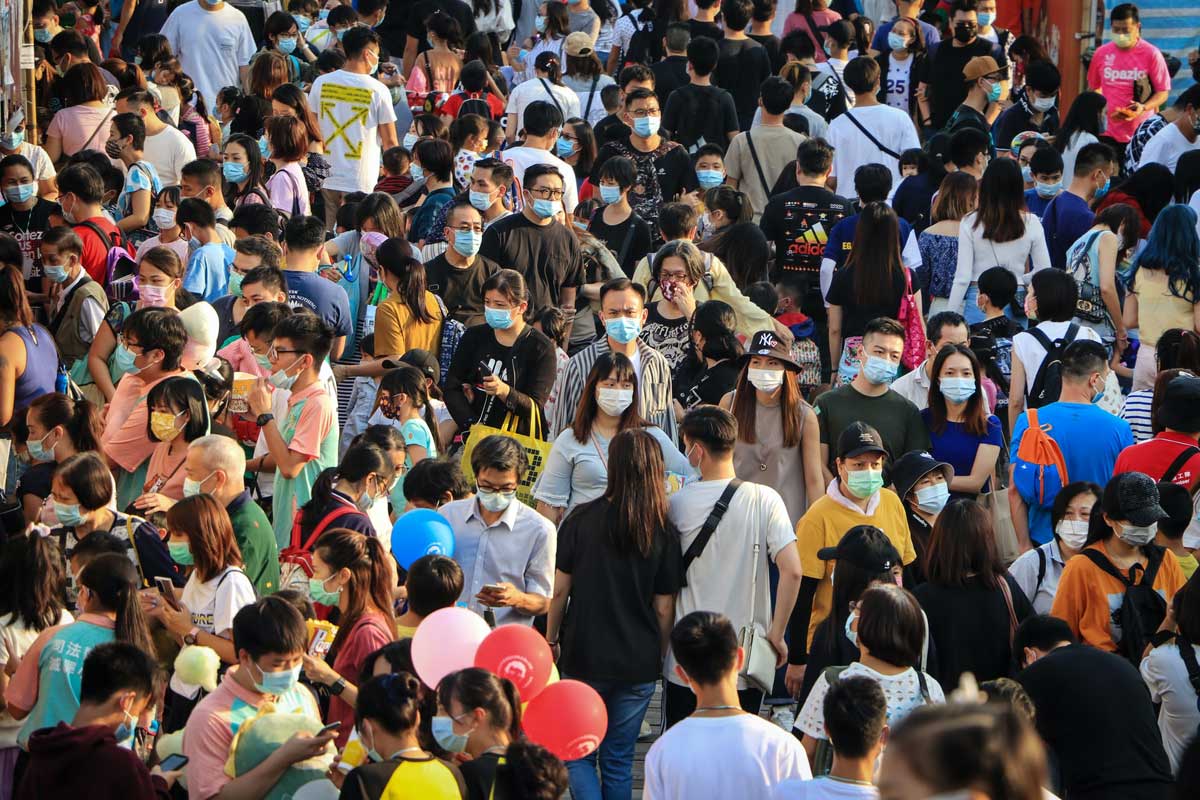 The shock of the pandemic is changing the ways in which we think about the world and in which we analyze the future trajectories of development. The persistence of the Covid pandemic will likely accentuate this transformation and the prominence of the "green agenda" this year is just one of the facets of these changes. Market research as well as the numerous think-tanks will be accordingly re-calibrating the time horizons and the main themes of analysis. Greater attention to longer risks and fragilities is likely to take on greater prominence, with particular scrutiny being accorded to high-impact risk factors that have a non-negligible probability of materializing in the medium- to long-term. Apart from the risks of global warming other key risk factors involve the rising labour shortages, most notably in areas pertaining to human capital development.
The impact of the Covid pandemic on the labour market will have long-term implications, with "hysteresis effects" observed in both highly skilled and low-income tiers of the labour market. One of the most significant factors affecting the global labour market was the reduction in migration flows, which resulted in the exacerbation of labour shortages across the major migrant recipient countries, such as Russia. There was also a notable blow delivered by the pandemic to the spheres of human capital development such as education and healthcare, which in turn exacerbated the imbalances and shortages in these areas. In particular, according to the estimates of the World Health Organization (WHO) shortages can mount up to 9.9 million physicians, nurses and midwives globally by 2030.
In Europe, although the number of physicians and nurses has increased in general in the region by approximately 10% over the past 10 years, this increase appears to be insufficient to cover the needs of ageing populations. At the same time the WHO points to sizeable inequalities in the availability of physicians and nurses between countries, whereby there are 5 times more doctors in some countries than in others. The situation with regard to nurses is even more acute, as data show that some countries have 9 times fewer nurses than others.
In the US substantial labour shortages in the healthcare sector are also expected, with anti-crisis measures falling short of substantially reversing the ailments in the national healthcare system. In particular, data published by the AAMC (Association of American Medical Colleges), suggests that the United States could see an estimated shortage of between 37,800 and 124,000 physicians by 2034, including shortfalls in both primary and specialty care.
The blows sustained by global education from the pandemic were no less formidable. These affected first and foremost the youngest generation of the globe – according to UNESCO, "more than 1.5 billion students and youth across the planet are or have been affected by school and university closures due to the COVID-19 pandemic". On top of the adverse effects on the younger generation (see Box 1), there is also the widening "teachers gap", namely a worldwide shortage of well-trained teachers. According to the UNESCO Institute for Statistics (UIS), "69 million teachers must be recruited to achieve universal primary and secondary education by 2030".
From our partner RIAC
Accelerating COVID-19 Vaccine Uptake to Boost Malawi's Economic Recovery
Since the onset of the COVID-19 pandemic, many countries including Malawi have struggled to mitigate its impact amid limited fiscal support and fragile health systems. The pandemic has plunged the continent into its first recession in over 25 years, and vulnerable groups such as the poor, informal sector workers, women, and youth, suffer disproportionately from reduced opportunities and unequal access to social safety nets.
Fast-tracking COVID-19 vaccine acquisition—alongside widespread testing, improved treatment, and strong health systems—are critical to protecting lives and stimulating economic recovery. In support of the African Union's (AU) target to vaccinate 60 percent of the continent's population by 2022, the World Bank and the AU announced a partnership to assist the Africa Vaccine Acquisition Task Team (AVATT) initiative with resources, allowing countries to purchase and deploy vaccines for up to 400 million Africans. This extraordinary effort complements COVAX and comes at a time of rising cases in the region.
I am convinced that unless every country in the world has fair, broad, and fast access to effective and safe COVID-19 vaccines, we will not stem the spread of the pandemic and set the global economy on track for a steady and inclusive recovery. The World Bank has taken unprecedented steps to ramp up financing for Malawi, and every country in Africa, to empower them with the resources to implement successful vaccination campaigns and compensate for income losses, food price increases, and service delivery disruptions.
In line with Malawi's COVID-19 National Response and Preparedness Plan which aims to vaccinate 60 percent of the population, the World Bank approved $30 million in additional financing for the acquisition and deployment of safe and effective COVID-19 vaccines. This financing comes as a boost to Malawi's COVID-19 Emergency Response and Health Systems Preparedness project, bringing World Bank contributions in this sector up to $37 million.
Malawi's decision to purchase 1.8 million doses of Johnson and Johnson vaccines through the AU/African Vaccine Acquisition Trust (AVAT) with World Bank financing is a welcome development and will enable Malawi to secure additional vaccines to meet its vaccination target.
However, Malawi's vaccination campaign has encountered challenges driven by concerns regarding safety, efficacy, religious and cultural beliefs. These concerns, combined with abundant misinformation, are fueling widespread vaccine hesitancy despite the pandemic's impact on the health and welfare of billions of people. The low uptake of COVID-19 vaccines is of great concern, and it remains an uphill battle to reach the target of 60 percent by the end of 2023 from the current 2.2 percent.
Government leadership remains fundamental as the country continues to address vaccine hesitancy by consistently communicating the benefits of the vaccine, releasing COVID data, and engaging communities to help them understand how this impacts them.
As we deploy targeted resources to address COVID-19, we are also working to ensure that these investments support a robust, sustainable and resilient recovery. Our support emphasizes transparency, social protection, poverty alleviation, and policy-based financing to make sure that COVID assistance gets to the people who have been hit the hardest.
For example, the Financial Inclusion and Entrepreneurship Scaling Project (FInES) in Malawi is supporting micro, small, and medium enterprises by providing them with $47 million in affordable credit through commercial banks and microfinance institutions. Eight months into implementation, approximately $8.4 million (MK6.9 billion) has been made available through three commercial banks on better terms and interest rates. Additionally, nearly 200,000 urban households have received cash transfers and urban poor now have more affordable access to water to promote COVID-19 prevention.
Furthermore, domestic mobilization of resources for the COVID-19 response are vital to ensuring the security of supply of health sector commodities needed to administer vaccinations and sustain ongoing measures. Likewise, regional approaches fostering cross-border collaboration are just as imperative as in-country efforts to prevent the spread of the virus. United Nations (UN) partners in Malawi have been instrumental in convening regional stakeholders and supporting vaccine deployment.
Taking broad, fast action to help countries like Malawi during this unprecedented crisis will save lives and prevent more people falling into poverty. We thank Malawi for their decisive action and will continue to support the country and its people to build a resilient and inclusive recovery.
This op-ed first appeared in The Nation, via World Bank