Authors: Geetha Govindasamy and Mohammad Danial Azman*
Malaysia, as a small country in Southeast Asia, has always maintained a pragmatic foreign policy that caters for complex domestic as well as external interests. Thus far, it has avoided being trapped in China-Japan competition for influence in the Southeast Asian region. Nonetheless, Malaysia's foreign policy continues to display shifts and continuity in policymaking. While Kuala Lumpur has consciously taken the position of balancing its relations with both Beijing and Tokyo, certain administrations have given more attention to a particular state at one time or another. Against this backdrop, Malaysia's relations with Japan has consistently continued uninterrupted for six decades albeit with some fluctuations along the way. Despite having been colonized by Japan between 1941 and 1945, Kuala Lumpur established relations with Tokyo in 1957, right after obtaining its independence from the British in the same year.
For the first three decades, bilateral relations were uneventful, mostly concentrating on economic interactions. It can be assumed that both states, one newly independent and the other severely damaged by World War Two focused more on economic building and recovery respectively. For Malaysia, efforts to develop the economy in the 1970s saw Japanese companies working together with government linked agencies like the National Corporation Limited (Pernas), Majlis Amanah Rakyat (MARA) and Federal Land Development Authority (FELDA). The formation of the Malaysia-Japan Economic Association (MAJECA) in Malaysia and Japan-Malaysia Economic Association (JAMECA) in Japan in 1977 further enhanced bilateral relations. Despite these developments, Japan was still considered to be at the peripheral in Malaysian foreign policy.
Malaysia's perception changed dramatically when Japan developed rapidly, particularly in the 1980s making it the second largest economy in the world. Malaysian policymakers were taken up by the ability of Japanese companies to penetrate world markets. Prime Minister Mahathir Mohamad (1981-2003) attributed the success to Japanese ethics, work culture and value system. Mahathir began to warm up to Japan not only to acquire technological know-how or draw investments but to inculcate a sense of Asian identity that was relatable to the Malaysian mindset. Not surprisingly, in 1982, Mahathir announced the Look East Policy (LEP) during the fifth annual joint conference of MAJECA-JAMECA meeting. This policy which was a major turning point played an important role in shaping Malaysia-Japan relations in the subsequent years. Groups of select Malaysian students were placed in universities in Japan with the expectation that those graduates would immerse themselves in Japanese value system and management style so as to be able to contribute effectively to the productivity and innovation of their home country.
At the same time, Mahathir was especially interested in the Japanese style of cooperation between public-private partnerships in targeting overseas investments. Therefore, Malaysia established the concept of Malaysia Incorporated, similar to that of Japan Incorporated which highlighted a system where the government and businesses were cooperative and not confrontational in nature. After the establishment of the LEP, investors' confidence in Malaysia increased and this in turn saw a rapid expansion of Japanese investments from companies like Toray, Hitachi, Sony and Panasonic in the manufacturing sector. Since LEP became one of the main policy drivers in attracting Japanese investments, this eventually made Japan a dominant player in the Malaysian industrialization process.
Though Malaysia-Japan relations has shown continued resilience, nonetheless the gradual rise of China impacted Malaysian foreign policy orientation, especially under the administration of Prime Minister Najib Razak (2009 -2018). While Malaysian leaders in the 1970s and 80s perceived China as a threat, Mahathir Mohamad took a different view in the 1980s by recognizing the Chinese market as a valuable access for local goods. The gradual rise of China saw subsequent Malaysian leaders taking the same stance. Three decades later, with China's Belt and Road Initiative gaining a foothold in Malaysia, Chinese investments in major infrastructure projects such as deep-sea ports and railway lines became quite prevalent under the administration of Najib Razak. This led to a perception of Najib being pro-China, more so after he agreed to procure Chinese-made military equipment amidst rising tensions in the South China Sea. Such a perception also contributed to the notion thatMalaysia- Japan relations have become secondary to that of Beijing-Kuala Lumpur ties.
However, the unexpected regime change after the 2018 general elections in Malaysia, coupled with nonagenarian Mahathir Mohamad becoming the prime minister (2018-2020) for a second time saw the immediate revival of Malaysia-Japan relations. The Pakatan Harapan government commandeered by Mahathir elevated bilateral relations as the prime minister's belief system was defined by a fondness for Japanese values and management style. As expected, Japan was the first country Mahathir visited after being sworn in as the prime minister. In order to stimulate the economy with Japanese capital and technology, the LEP was revived and renamed LEP 2.0. Not surprisingly, the policy became a hallmark of Mahathir's second term.
Policymakers acknowledged that Malaysia needed to learn the extent to which Japan had encouraged collaboration between government, research and academia in its manufacturing industry in order to create viable long term solutions and innovations. If Najib Razak coveted Chinese investments, Mahathir turned to Japanese companies involved in high-tech and high-end service industries.With the Malaysian government's assistance, after decades of focusing investments in the electrical and electronics sectors, Japanese companies increasingly began investing in medical device manufacturing, digital technology and halal food industries. This diversification was in line with the Mahathir's national industry policy which took into account the ongoing Industrial Revolution (IR) 4.0. Predictably, Japan became one of the top sources of foreign direct investments into Malaysia during the Pakatan Harapan government.
Overall, the waxing and waning of Malaysia-Japan relations has much to do with the leadership of the country. In early 2020, Malaysia experienced another dramatic change of government less than two years after the country's landmark May 2018 election that ousted the 60 year old Barisan Nasional government. Even though Japan is still viewed as a strategic trading and investment partner, it is apparent that domestic concerns have become the immediate priority to the new government under Prime Minister Muhyiddin Yassin.
The arrival of COVID 19 pandemic at a time when Muhyiddin is at his most vulnerable due to political infighting means that domestic issues will override foreign policy considerations. Against this backdrop, it is more likely that newer Japanese investors will adopt a 'wait and see attitude' before investing. Such a scenario is detrimental to Malaysia which needs more Japanese investments to assist in restructuring local companies to apply digital and innovative technologies that will enable them to migrate to IR 4.0. systematically.
As before, Muhyiddin, should recognized the LEP as a tool that can serve to shore up investor confidence that will translate into larger Japanese investments into the country. Since Malaysia's debt is predicted to rise while the government struggles with the Covid-19 pandemic, the government could request for Japanese capital in the form of yen-denominated bonds with no strings attached (commonly known as Samurai Bonds) for much needed development expenditure. In the event Muhyiddin revitalizes LEP 2.0 and chooses to acquire Samurai Bonds which is a government-to-government (G2G) arrangement, Kuala Lumpur-Tokyo relations will indubitably continue to strengthen and Japan will remain a valued partner in the ongoing efforts to transform Malaysia into a "fully developed country" through the IR 4.0. benchmark.
*Both Dr Geetha Govindasamy and Dr. Mohammad Danial Azman are Senior Lecturers at the Faculty of Arts and Social Sciences, University of Malaya, Kuala Lumpur, Malaysia.This research was sponsored by a 2019/20 Sumitomo Grant.
Transforming Social Protection Delivery in the Philippines through PhilSys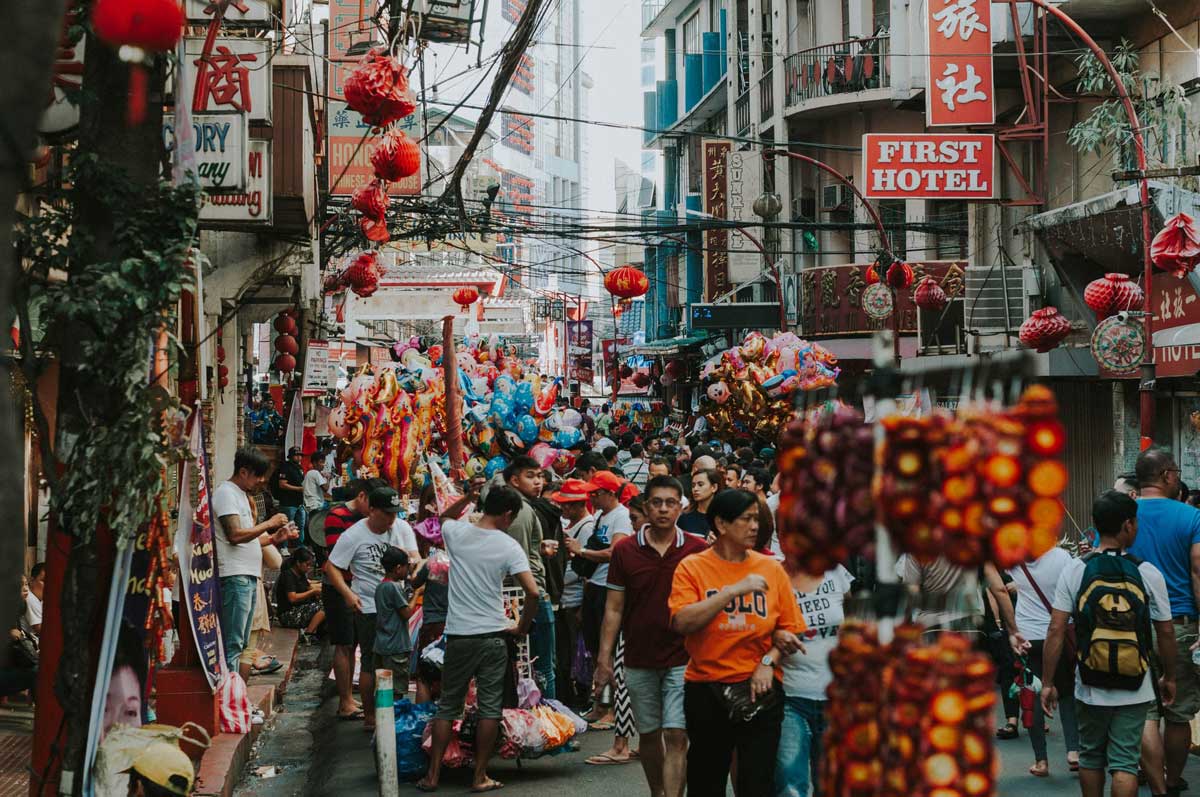 Social protection helps the poor and vulnerable in a country, especially in times of crises and shocks that may threaten the well-being of families. When COVID-19 hit and quarantines began, the Philippines needed a massive expansion of social protection coverage to mitigate the impacts of the pandemic. Countries that already had good and inclusive digital infrastructure (including internet connectivity, digital identification, digital payments and integrated data ecosystems) were better equipped to quickly adapt their social protection programs to meet urgent needs. They also fared better in maintaining continuity of services when in-person interactions could be moved online.
For the Philippines, it presented a challenge, and strain was felt in the delivery of social assistance under the Bayanihan acts.
Fortunately, the country is moving to address digital infrastructure gaps, including through the development of the Philippine Identification System (PhilSys). PhilSys is one of the most complex – but also game-changing – projects undertaken in the country.
The Philippines is one of only 23 countries without a national ID system. As a result, Filipinos need to present multiple IDs (and often specific IDs that many do not have) when transacting, including with government, creating barriers to services for the most vulnerable among the population. Information across government databases is often inconsistent. These undermine the Philippines' transition to a digital economy, society and government. The PhilSys will help address this by providing all Filipinos with a unique and verifiable digital ID (and not just a card), while also adopting innovative and practical data protection and privacy-by-design measures.
The new partnership agreement between the Philippine Statistics Authority (PSA) and the Department of Social Welfare and Development (DSWD) for DSWD's adoption of the PhilSys is a milestone for the Philippines' social protection and digital transformation journeys. DSWD will be the first agency to utilize the secure biometric and SMS-based identity authentication offered by the PhilSys to uniquely identify and verify its beneficiaries. Pilots with the Pantawid Pamilyang Pilipino Program (4Ps) and Assistance to Individuals in Crisis Situations (AICS) program will begin within the next few months, before PhilSys is used by all DSWD programs.
Adopting PhilSys will enable DSWD to further accelerate its digital transformation. By automating verification and business processes for its programs and services, DSWD will be able to improve the impact while reducing the costs of social protection programs. PhilSys will assist with identifying and removing ghost, duplicate and deceased beneficiaries to address leakages, fraud and corruption, and thus boost transparency and public trust. The unified beneficiary database that DSWD is developing with the help of PhilSys will contain up-to-date and consistent beneficiary information across all programs.
The World Bank is supporting these DSWD initiatives through the Beneficiary FIRST (standing for Fast, Innovative and Responsive Service Transformation) social protection project.
Importantly, these changes will translate to benefits for Filipinos.
Those who interact with the DSWD will face less paperwork, queues, hassle, costs and time. With their PhilSys ID, they will also have better access to a bank or e-money account where they can potentially receive payments directly in the future, promoting financial inclusion. Indeed, more than 5 million low-income Filipinos have already opened bank accounts during PhilSys registration. And the resources that DSWD saves can be redirected to addressing the needs of beneficiaries who live in remote areas without easy access to internet and social protection programs.
Beyond the advantages for social protection, the digital transformation PhilSys will catalyze in the public and private sectors can be fundamental to the Philippines' pivot to reviving the economy and getting poverty eradication back on track. Success in utilizing PhilSys for social protection will have a significant demonstration effect in accelerating digital transformation by other government agencies as well as the private sector.
But digital transformation is not easy. It is not about simply digitizing things. It is about re-imagining how things can be done for the better, with technology as an enabler. Digitizing bad systems or processes just leads to bad systems or processes digitalized. Digital transformation therefore depends on and can only be as fast as process re-engineering and institutional and bureaucratic changes to overcome inertia.
Digital transformation must also be inclusive to avoid exacerbating digital divides or creating new ones.
The effort will be worth it. And the World Bank is firmly committed to scale up our support to the Philippines' digital transformation agenda. A digital Philippines will not only be more resilient to future shocks – whether they are natural disasters or pandemics – but also be poised to take advantage of the opportunities brought by COVID-19 (shift of activities online) and those that lie ahead in the post COVID-19 world.
 first published in The Philippine Star, via World Bank
Bringing "the people" back in: Forest Resources Conservation with Dr. Apichart Pattaratuma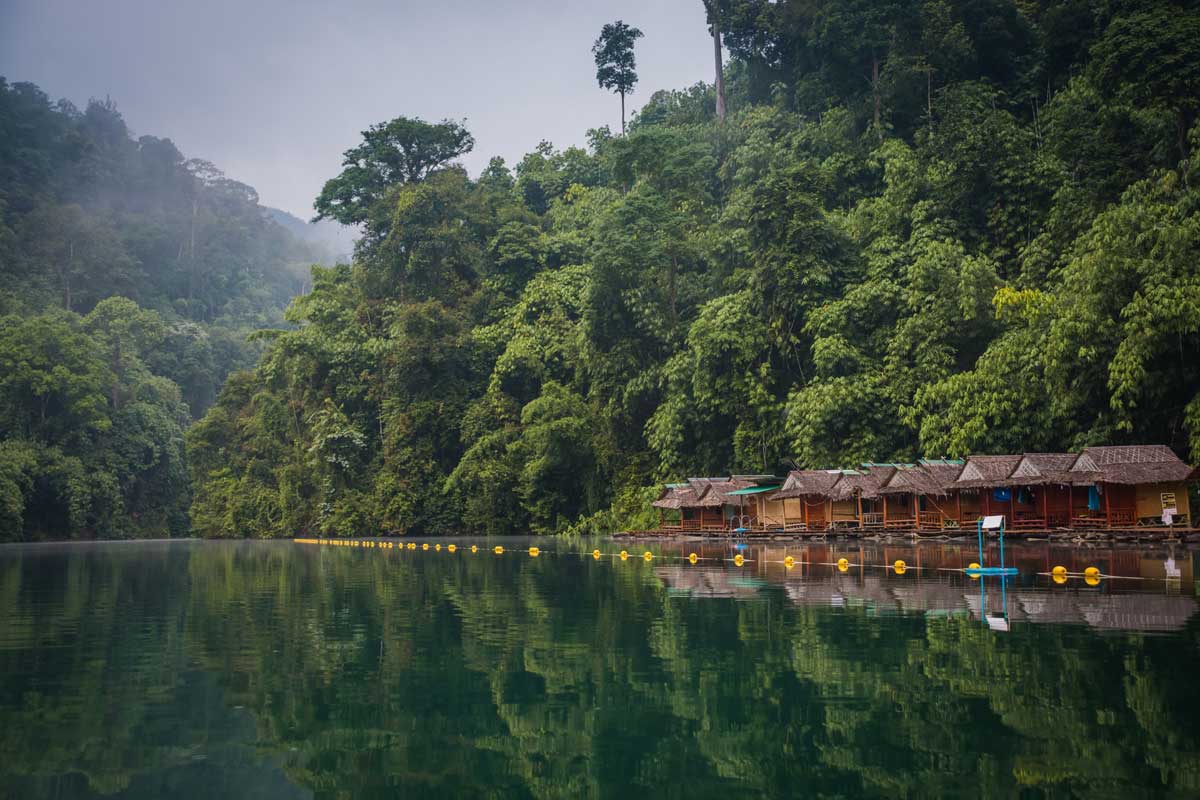 With a lifetime dedicated to forest conservation, Dr. Apichart Pattaratuma reflected back on his career and what forest management means to Thailand. In the year 1978, he received the prestigious United Nations and Ananda Mahidol Foundation Scholarship to attain higher education at the College of Forest Resources, University of Washington, Seattle, USA. After graduating in the year 1985, he returned to Thailand with a commitment to teach and research at the Department of Forest Management, Faculty of Forestry, Kasetsart University until his retirement with full professor position. The excerpts below encapsulated a conversation between Dr. Pattaratuma and Dr. Rattana Lao on forest conservation.
Beyond the classroom: An anthropological perspective
I dedicated my life to study the anthropological aspect of forest management to His Majesty King Bhumibol Aduyadej of Thailand. I studied cultural dimensions of forest management in many areas of Thailand. I began with Huay Hin Dam with Karen hill tribe (Pra-ka-ker -yor) Suphanburi Province. I tried to review the international literature on land use and combine it with in-depth interviews with the hill tribes to understand the cultural dimensions of their livelihoods. I observed how they built their houses and how their managed their forest. There are three characteristics of the Karen tribe. Firstly, they lived on small plots of lands and their houses are very small. Secondly, they conserve their forest land with water resources. Thirdly, they refrain from using pesticides. Culturally, there is a clear division of labor amongst men and women. While men will clear the lands, women will cultivate agricultural goods such as papaya, guava and banana. There is limited drugs use.
It's liberating to do research beyond the classrooms. To observe real live, real changes. I learnt more than I set out to do and they are all interrelated to a bigger picture.
Intersectionality between culture, migration and forest management
Karen hill tribes migrate in a cluster. There are more than 3 families migrating together to the new fertile forest land. They will migrate together when land is exhausted. This is most evident in the borderland between Thailand and Myanmar. Back then they did not have official documentation but slowly they do. There has been an influx of hill tribes from Myanmar to Thailand due to political conflicts from Myanmar. From my observation, they are very conscious about forest conservation and resources management. They said: "no forest, no water". They are compelled to protect the forest from pesticides in order to keep the water clean and their health well. They are very logical. Although they grow rice, it's very subsistent and only for household consumption. They don't grow rice for commercial purpose. This is the land use for Karen hill tribe.
I also studied in Kampeangpetch, Nan, Chiang Rai, Phrae and Lumphun. Each place is diverse and the situation is really different. Some local tribes are preserving of the forests, others are more detrimental. We need an in-depth study to understand the cultural dimension of land use for each tribe.
The heart of forest management
People. It's the people. People must particulate in the forest management. Otherwise, it is very difficult. When we go into each location, we must approach people and bring them into the conversation. I have tried to do all my life. Civil servants must approach people, not other way around. People are looking up to our action. They look into our sincerity and commitment. If they see that we are committed to study about their livelihood, they will share the right information and they will help.
Indonesia is a good example of successful forest management. The state get people involved. In every kilometer, there are four actors involved in protecting the forest: soldiers, policemen, villager and forester. They help each other protecting the wildlife and forest resources.
Can legal change help the people?
Legal relaxation can help lessen the pressure between man and forest. Before the legal requirement was very strict. Any kind of forest intrusion would be caught including small hunters gatherers. I think that is too strict. That put people against the law. People should be able to go into the forest and pick up some mushroom and bamboo and some wild products to lessen their poverty and hunger.
As long as people are still hungry, it's very hard to manage the forest. There must be a way to balance the two: people livelihood and forest management.
Capitalists invasion
Much of the legal attention is paid to small farmers use of the forests. However, the real issue is big corporations invade the forest. This is very significant. Deforestation happens mostly from large scale corporation rather than small scale farmers. There are many loopholes in the system that lead to systemic corruption and mismanagement of land use. Many wealthy houses are built on large scale timber to exemplify wealth and status. It saddens me.
Would the next generation get to see large tree in the forest?
Less likely.
What can we do to protect the forest?
There are many organizations that responsible for the forest protection such as Royal Forest Department, Department of National Parks, Wildlife and Plant Conservation and Department of Marine and Coastal Resources. But the manpower are not sufficient to cover the large area of forest in Thailand. There are not enough permanent manpower to go on the ground and protect forest resources, while the intruders to National Parks are equipped with more advanced weaponry.

To protect the forest, the state must be committed and the people must participate in the process.
Possibilities for a Multilateral Initiative between ASEAN-Bangladesh-India-Japan in the Indo-Pacific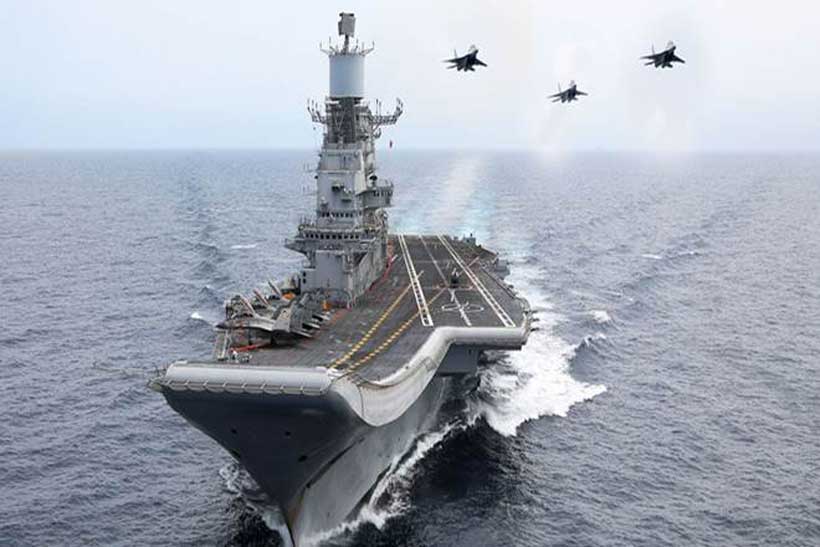 In the Indo-Pacific context, there are multiple partners all aiming for economic fulfillment along with maritime security and safety. Countries ranging from the Indian Ocean to the South China Sea seem to be more worried about the freedom of navigation and overflight as Chinese aggressiveness is rampant and expansionist is a scary idea. The region from India to Bangladesh has a huge potential of interconnectedness and if connected to the Southeast Asian countries, it would also help in India's Act East Policy and India's neighbourhood first policy and further help out in strengthening relations to the far East as in Japan. All these countries combined can create an interconnected chain of mutual and common interests with balanced ideas of economic, military, social, political and people to people exchanges which would in turn help develop a multilateral.
Who can lead this Multilateral Initiative and Why?
Japan can be the prime crusader for this multilateral as it has excellent relations with all the parties and is the pioneer of the free and open Indo-Pacific. Japan has excellent diplomatic, economic and infrastructural relations with all the possible partners as it provides ODA loans, aid and assistance. Japan being the pioneer of Free and Open Indo-Pacific can be guiding force for this multilateral in the maritime domain which would help create a new regional grouping consisting of South Asia and Southeast Asia primarily based on maritime. Japan is the only developed country among all the other players and with its expertise, it can surely guide, help, support and take along all the countries. Japan most importantly is a non-aggressive nation and believes in mutual respect unlike China. Japan has no dept trap issue unlike China. Japan is known for quality in infrastructural development and with their expertise in science, technology and innovation can well lead these countries. Japan's reputation of honesty, no corruption and extreme detailed paper work is commendable.
What are the benefits from this Multilateral Initiative?
This multilateral would help connect the Indian Ocean (India) to Bay of Bengal (Bangladesh) to the South China Sea (ASEAN) and the East China Sea (Japan)- would help in the creation of water interconnected network from South Asia to Southeast Asia. This could be the first regional maritime grouping covering South Asia to Southeast Asia. This maritime grouping can create a network of ports which could also become an economic hub and intersecting points of investment and infrastructural development (already Japan is investing in a big way in all these countries). India's Northeast would get a greater economic, infrastructural and people-to-people exchange as it would connect India to Bangladesh and Myanmar. Mekong Ganga Economic Corridor already exists and could pave the way for Bangladesh and Kolkata greater port exchange which could be developed as nodal points in Bay of Bengal and would help in easy and cheaper freight. These countries can also aim for the strengthening of defence and security relations in the domain of maritime and can also aim for a logistics support agreement and a network from Indian Ocean to Bay of Bengal to South China Sea to East China Sea and would help tackle Chinese aggressiveness and China has been mapping the waters in all these waters and so, to protect one's territorial sovereignty and integrity, defence relations must be build.
An ecosystem based on Digitalization, Science, technology and Innovation can be formed which would help create a united cyber security law and all this could ultimately lead to the 4th Industrial Revolution. South Asia and Southeast Asia would be lucrative markets and labour distribution and generation of employment can be done through the ports, logistics network, economic and trade exchanges and interactions. This multilateral would form a resilient supply chain in the region of South Asia and Southeast Asia in the domain of Indo-Pacific. Marine economy can be a major factor of this multilateral initiative as it would be a major success in the maritime domain. This multilateral can also work on vaccine diplomacy and work on future health hazards mechanisms.
Why Bangladesh must think of adopting the Indo-Pacific Strategy?
Bangladesh must adopt the Indo-Pacific strategy and create its own objects and call it the SAMODHRO NITI. Bangladesh has the capability of being an excellent maritime power and it is a major leader in the Bay of Bengal and to be an effective part of this multilateral. The Bay of Bengal Industrial Growth Belt (BIG-B) would be a key binder. Bangladesh must realise that China by building dams on the Brahmaputra River would actually create issues for Bangladesh's fishery catchment areas as it would get inundated with salt water and to stop that Bangladesh must work to strengthen its position to tackle China. Also, China could also create water issues for Bangladesh and Bangladesh must look at ways to safe guard its water resources. Thereby, Bangladesh must work towards countries who face similar issues with China. The Indo-Pacific Economic Corridor is an excellent example of cooperation but this Multilateral if formed can be a stronger initiative and Bangladesh benefits from it as being a hub of textile, leather and pharmaceuticals and this Multilateral has all the efficiency of becoming an economic hub which would benefit Bangladesh too. If Bangladesh adopts an Indo-Pacific Policy, then its market in Japan, the US and Europe would become stronger due to shared interests and can also sign a Free Trade Agreement with EU like Vietnam did.