Proposition of Modernity
International climate diplomacy may appear to the observer as a newly forged and unknown process compared to other well-established diplomatic affairs. Still as with other diplomatic pursuits of the sovereign state, at its core it must address the need to reach global goals through logical, fair and international legal argument. Given the tremendous scope and complexity of the enterprise this would only be possible through incremental negotiation and compromise among key actors and stakeholders. Incremental progress can only be achieved within a set of global goals, which are designed to codify the relations among states with respect of management and remediation of a new and growing peril – the continuously increasing variability and presence of extreme patterns in global climate. Although the manifestations of this global peril are predictable their exact occurrences and their magnitudes in our physical reality are chaotic in nature. This very attribute of the extreme climatic peril makes the propagation of impacts in our economic, financial and social networks highly uncertain and viable to assume the nature of systemic shocks. The modernity of climate diplomacy is expressed in two proposed aspects of its character. Firstly, it is presented as a philosophically virtuous policy, fully motivated by the general public good. Secondly it is presented as the balance of two opposing forces – one of inaction and objection to engagement, and a second of constructive drive to outcomes clearly defined in the best societal interest in its most international scope. These two forces and the outcomes of their interaction are subject to contagion by the fundamental threat of extreme climate variability. Their interaction creates uncertainty and volatility of outcomes. Such attributes are well suited to be reviewed in the mathematical theory of chaotic process.
A Newly Forged Framework
A traditional, well-studied and fundamental diplomatic framework such as the Westphalian system is based on three central propositions. Firstly, international diplomacy has a currency of its own – and this is the power of states. Secondly, the diplomatic system has a measurable equilibrium among actors, which is achieved with the help of this currency, and this is the balance of power. The system is highly procedural and not substantive. Instead of engaging in a clash of ethical and cultural principles, competing actors concern themselves purely in both competing and collaborating in transactions of power, without interference of ideologies. They will outperform and challenge each other at times and thus create instability and systemic change. Then through settlement and negotiation the system will return to its equilibrium – the balance of power among sovereign actors.
The propositions of the Westphalian system most closely describe the current diplomatic framework of international security and its arrangements. It is immediately evident that the Westphalian system of balance of power, and hence of international security, would differ with an effective framework of climate diplomacy in significant and principled manner. While within the framework of international security, sovereign state power is indeed the currency of balance and stability, the same would not be true within the premises of climate diplomacy. State power and influence will still allow actors to pursue and accomplish their goals in this field, however it cannot guarantee by itself equilibrium in the task of managing the emerging risk of climate change. This equilibrium is not found in transactions among states, it is not achieved in gains and losses across the diplomatic table, but it is to be pursued in managing a global, physical threat, which originates not from the actions of a single state, but from the cumulative activity of all human civilization, where certainly not all participants contribute equally. Fundamentally, unlike in traditional balance of power diplomacy, by projecting state power in international affairs, an actor cannot gain advantage over others. The nature of the threat is such that it depends entirely on geography, locality and physical processes, whose impacts are extremely hard to forecast. The losses of one state, emanating from the damage of extreme climate, are not the gains of another. The balance, if at all and if ever achieved is not between states or alliances, but between the whole community of states and a growing global threat. This balance will be evidently expressed in a stable physical and global environment, which allows for the secure and prosperous development of all states and societies. The framework of balance of power diplomacy, even within a multilateral setting, is clearly not appropriately conditioned, or more accurately, it is not adequately equipped to shape and bring about a manageable and survivable balance of the climate threat.
The Philosophy of Public Good
Multilateral diplomacy preserves the same principles as Westphalian system, while the technical setting of the exchange is a forum, transparent to multiple actors, rather than the more traditional one-to-one diplomatic endeavors of sovereign states. The substance of the process – the currency of the exchange among actors yet remains the power of states. To create a more effective thought paradigmnew intellectual forces will need to be mobilized to motivate a sense of immediacy and inevitability of desirably positive diplomatic action. Once this process is awake, however, such forces or streams of thought do not necessarily always need to be in supportive manner of constructive proposition. They may very well be in opposition to effective action and productive outcomes. In many other areas of social and political life, the original state of public thought and hence of international diplomacy has been that of conservative inaction. Then in reality and by principles of origin there must be two intellectual and philosophical forces or traditions behind the execution of international climate diplomacy, representing two actual political forces and types of action, those of disruption and balance.
We can trace the philosophical roots of these two forces to ancient Greek philosophical thought. One tradition is of inaction and disengagement; and a second of positive, public good-motivated action. The philosophical tradition of Epicureanism justifies an absolute materialist view of personal and social life, without a higher and universal set of shared values, without the tenets of common humanism. The pursuit of pleasure, of satisfaction of all material appetites and needs of the individual becomes a primary objective, a primary reason of existence. Epicureanism is not only an individualistic philosophy, it has a political and social stance. It sees society as built out of necessity, with individuals striving for success and their existence commandeered by proto Darwinian forces. Furthermore, a political life for the citizenis not needed or desirable. Privacy, private friendships, and private relationships and contracts rather than social contracts are the desirable mode of social engagement.
In the opposing direction, the Stoic tradition of Greek philosophy can be traced as the force of equilibrium, as the stream of thought which justifies positive, engaged and decisive action. Stoicism sees order, reason and balance in the world and the cosmos, and these states are definable in precise mathematical terms. It sees order and reason in a chaotic universe. Thus, in Stoic thought exists the concept of natural justice. In a system of balance and order, there must be a force of justice, and this force must be working on the premises of universal humanistic principles. The supposition is that values of common and cosmopolitan humanity do exist, and they are universal and shared.
A civic and international regime of positive action, of duty and commitment with meaning and purpose of serving the community virtuously is fundamentally existent in Stoic philosophy. A utilitarian streak could add some strength to this stream of thought by defining active climate diplomacy making to be in the best interest of the public good, and hence being perceived as a virtuous act. Such public perceptions should give public service of this kind additional degree of veracity. The utilitarian aspect comes in the perception of a virtuous policy as always seen to be a just policy. On an international stage among many actors and under the observant eye of many and various societies of experts just and honest diplomacy acts are always the best policy. Hence it is always rational and prudent to be honest and just in dealings of international affairs and diplomacy.
This argument itself exhibits an underlying streak of the Machiavellian tradition, which is not necessarily a disadvantage in this case. This tradition has been interpreted more often to promote a degree of calculated cynicism. A closer examination however, may lead to redefine this attitude as practical and working realism, which is effectively conditioned to produce results for the common good of society. The Machiavellian reinforcement of the argument of the benefits of a just and fair climate diplomacy is justified on the premise that these actions are in fact taking place on a stage, and thus political actors are always on display, always being studied and judged by local and foreign societies and groups. If he were a contemporary of ours, Machiavelli would very likely maintain that on such a stage of the grandest and broadest making, the legitimacy of climate diplomacy can only be derived from its established essence of being a political action designed in the best interest of the whole of the people. Thus, the process must be perceived as a true instrument for social justice with a highest order of purpose to produce the common good.
These two opposing forces – one of inaction and disengagement, and a second searching for equilibrium in the promise of the public good, which shape the process of climate diplomacy making require a more technical and systemic analysis. Such analysis is needed to better evaluate the shaping of balance between these forces, to define the constructive and deconstructive tendencies of their interaction. If such exploration contributes to clarity of understanding, to more granular visualization of detail and process, then it would be well worth the investment. The various modern theories of the mathematical sciences are well suited to provide tools and insights to set some foundation for such type of analytical review.
Forces of Mathematical Chaos
Independent and parallel risk factors of economic, security and social nature coexist in physical reality. At times of smooth and undisturbed operations of the international financial, security and political networks the interdependence between such risk factors does not seem evident. At such times this interdependence is generally not observed by actors of international diplomacy, simply because it is not a source of systemic tension. Such interdependence however is revealed at times of extreme and catastrophic events of natural and man-made origin. At such times of systemic stress networks' interconnectedness serves as a source for risk contagion and becomes a point of political and public debate and oftentimes contention.
Global crisis such as the current pandemic serve to increase the comprehension of interconnectivity among global actors and nodes. The speed and magnitude of propagation of political and economic risk across seemingly otherwise independent networks is affected by inherent properties, which facilitate branching and cascading of climate risk into other socio-economic and security forms of risk. Hence to properly design effective diplomatic practice to address such global and agile threat a mechanism and function of solid theoretical nature needs to be developed and formalized. Systemic properties of interconnectedness are key to facilitating the propagation of climate risk across security and socio-economic networks – a process defined as chaotic contagion. Then the task for international diplomacy practitioners and researchers is to understand the properties of interconnectedness of economic, financial, insurance, social networks, such that diplomatic practices, tools and continuous processes are developed and validated.
From first principles of the mathematical theory of chaotic processes one expects that there is order within every seemingly chaotic system. This sense of order is maintained by comprehensive and measurable patterns and rules of behavior of processes and explainable trends in outcomes. The very physical nature of the underlying global peril, and the corresponding diplomatic tasks and actions for states, which arise from this peril, dictate and define the nature of climate diplomacy. Thus, there are rarely repetitive and regular activities in this sphere of international relations. An international diplomatic system of this nature, a system which can be described as driven by chaotic processes, which govern the interaction among its actors, would be characterized as a complex and dynamic system, with inherent capacities to adapt. Such a framework of diplomacy would be naturally conditioned to perpetuate turbulent and significant changes, much more so, and much more often than a traditional security diplomatic framework. At the same time such a system is capable to bring order in an irregular environment, all be it, a sense of chaotic order.
Chaotic systems in theoretical sciences are the subject to two contradicting and counter-positioned forces. One force and its characteristic expressions work towards increasing unpredictability, complexity and constant disruption. The main attribute of these forces of unpredictability is non-linearity of direction. This is coupled with excessive contagion and propagation of risk and peril, enabled by interconnectedness of nodes, which further brings about systemic uncertainty in general. A second trend and set of systemic attributes balances the chaotic framework by exercising continuous transformation towards self-organization, self-control and innovation towards equilibrium. This vigilance of state of actors and of nodes, combined with diversity of state of the entire system has a positive balancing effect on the most extreme trends of excess shock and of uncertainty of the chaotic framework.
Volatile Outcomes
Compared to traditional security challenges, climate change is a more complex threat – it involves more actors and more nuanced trade-offs. Still the existing general diplomatic order prevents undesirable collapse of climate diplomacy networks at times of excessive stress and tension. At its core international diplomacy is as much about statecraft and leadership as it is about institutions and protocols. The chaotic and uncertain nature of policy moves and of the policy positions of sovereign states provide a clear opportunity for execution of precisely such statecraft by actors with the needed invested interest, resources and capabilities. A sense of urgency and a sense of pending crisis, which always accompany climate change discussions, would further support actors seeking constructive outcomes. Once more the need for timeliness – itself the pressing requirements of action in the immediate present, provides another chance to display leadership in diplomatic action.
At time of severe crisis, as the current experience of the pandemic shows, the first reaction of states was to protect their own borders and to ensure equipment for their own citizens. This is a rational reaction of self-defense and self-preservation. However, it is against the norms, treaties and agreements of multi-lateral collaboration, and particularly so within communities and organizations such as the European Union, where such inter-state relations are the ethos and mode of operation. Furthermore, if the institutional and statist instinct of self-preservation is combined with an identifiable and already existing lack of confidence and suspicion ofmulti-lateral frameworks of collaboration and of treaty making, the effect would be only further disruption and unpredictability.
The same conclusions and experiences are transferable and applicable to the climate risk crisis, which is unfolding at a much slower pace and thus its physical impacts are measurable over longer periods of time. On the other hand, because of the network and contagion properties between climate risk and socio-economic networks, a propagation of climate risk to these networks is expected to have a much more dramatic and sudden impact. A most evident case in point is the impact of rising temperatures and draught intensities in the Maghreb and Sahel regions of Africa on armed conflict and thus on population migrations. Here a gradual and slow unfolding risk factor through propagation and projection into socio-economic realities causes a measurable event of new and completely different nature.
Such a socio-economic shock is expected to have dual impact on both the philosophical and onthe mathematical theory of chaos planes. In one of its expressions, the shock will have disruptive and divisive effect on diplomatic networks, triggering state actions of self-insurance and of defending of one's own interests and assets, which overshadows and takes precedence over existing practices and networks of multi-lateral collaboration. In the theory of chaos this will be the arrival of a disruptive, unpredictable and turbulent event, which has the potential to change the regime of operation of clearly otherwise independent socio-economic networks. The duality of expected expression may come in the second phase of self-organizing and remediating action towards achieving equilibrium and balancing out the effects of the initial shock.
This action of self-balance, with a degree of innovation, toward systemic equilibrium may become effective only if it is driven by actors of international diplomacy and presented asa contribution to the common good. On a global scale it is very hard to define the concept of the common good even in areas of international relations, where states have much longer experiences of engagement, of defining norms and treaties, such as security, crisis management and peace keeping. Such a task is further complicated by the general and evident abandonment of the moral vocabulary of the interest of the people and of the common good.International diplomacy such as climate diplomacy would manifests itself in most confident and unequivocal manner when it is executed in the name of the public good.
The predominant methodology of traditional international diplomacy is that of the balance of power,of zero-sum games. The vision and practice of climate diplomacy must be that of non-zero-sum game, of the alternative – of a positive sum game. At the same time this vision needs to be directed by informed and innovative pragmatism, which evaluates and directs streams of unilateral and collaborative behavior by states on the merits of their outcomes. Such diplomatic action needs to emphasize that false belief leads to failure of reasoning and this in turn may lead to counter-productive unilateral action.Such enlightened pragmatism will need to establish the link between diplomatic action and scientific and statistical facts. Reality outside and underneath many common perceptions needs to be uncovered. Policy and diplomacy engagement would become more than a mere accumulation of facts and actions. At the same time, it is logical to see opposition to climate diplomacy. In a time of crisis, people retract to basic values and known quantities and entrench to defend them.
The objective of all diplomatic activity, and that of climate change included, is to achieve its end goals. This is much more important than the preservation of its virtuous nature, at all time, in all engagements, and among all actors. It is acceptable that most of the time, on the big scenes of international relations, it is perceived to be virtuous. This is only possible if there is a single or few sovereign authorities behind these endeavors, which will gain from success, and will gain from the public perception of being seen to act in the common good, being directed by virtuous principles of common humanitarian nature. At times the classical thesis of political morality may prove to be naïve. Then the use of social, economic and environmental justice must be seen to be effective, instrumental and inevitable to balance the unveiling of this naiveté. In the rhetorical tradition we see that it is possible to excuse vices by presenting them as neighboring virtues. Naivete is one of these a borderline attributes of international climate diplomacy, liable to be interpreted either way, depending on the skill of the actors and the circumstances of the engagement. Despite the perception of naivete, on the technical level, the diplomatic actors will need to feel skillfully the temper of the big stakeholders – the major sovereign powers of the day, almost at once as the diplomatic engagement of the day takes shape. Then the task of the proponent, of the power behind the constructive engagement is to drive this sentiment, refining the movement of the argument, refining the pace of collaborative and multilateral events. For the diplomatic engagement to be effective, it needs to constantly evolve and improve.The message of climate diplomacy needs to cover from the deepest and technically most sophisticated argument to the most accessible level of common and simple moral grounds. Thus, the engagement of climate diplomacy will seamlessly fit into the needed pattern for any relevant audience. A truly strategic diplomatic engagement would be able to score well and make big gains from small premises.
Diplomatic Fiasco: PTI Government's Failure on the Climate Diplomacy Front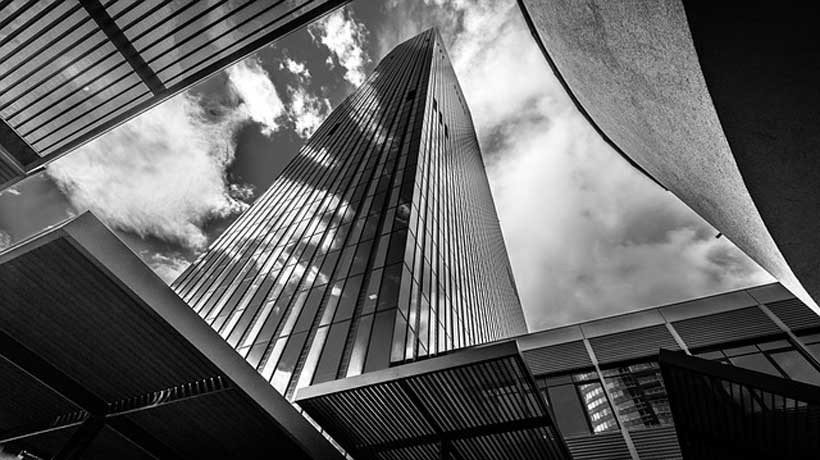 "Think about this: terrorism, epidemics, poverty, the proliferation of weapons of mass destruction – all challenges that know no borders – the reality is that climate change ranks right up there with every single one of them".– John F. Kerry
The United Nations General Assembly (UNGA) and United Nations Security Council (UNSC) have both declared that unrestrained climate change poses a threat to international peace and security. Presently, climate change is the biggest threat facing humanity. We all will witness its impacts, making it a critical foreign policy and diplomatic issue. Climate change will overturn the 21st century world order and characterize how we live and work. Even so, in the midst of a global pandemic, it is evident that climate change will be the major issue of this century. As countries will move toward rebuilding their economies after COVID-19, recovery plans will shape the 21st century economy in ways that are clean and green, safe and healthy, and more resilient. Over the last decade, foreign policymakers have taken measures to better understand climate risks. To date, foreign policy responses to climate change have primarily centered on the security repercussions of climate change.
To chart a fresh course ahead, in order to initiate a global fight against climate change, President Joe Biden welcomed a diverse set of leaders from around the globe to explicate the connections between climate security, climate change and broader foreign policy objectives. The list of invitee included world leaders like President Xi Jinping of China and Russia's Vladimir Putin, PM Modi of India, Sheikh Hasina of Bangladesh to attend the two-days meeting to mark Washington's return to the visible lines of the fight against climate risks. Though, Pakistan have its place in the same region, and fifth-most vulnerable country to climate change, it has been disqualified from the summit. Likewise, Biden dispatched his climate envoy, former secretary of state John Kerry, to prepare the ground for the summit in meetings with global leaders. The U.S. invited the leaders of the Major Economies Forum on Energy and Climate, which includes the 17 countries responsible for about 80-percent of global emissions and GDP, along with, heads of countries that are unambiguously vulnerable to climate impacts or are representing robust climate leadership.
The current global efforts towards mainstreaming of climate change in development policies and programs are getting more traction due to expanding avenues of domestic and international climate diplomacy. For developing countries, climate diplomacy is undoubtedly becoming a key incentive to integrate climate change issues into their foreign policy. Pakistan is also a relatively new player in the climate diplomacy arena with a nascent institutional setup. The climate diplomacy adaption experience of Pakistan is still at the embryonic stage. The main problem is the gradual decline in the aptitude and capacity of institution to develop a clear policy route. The policy decline is much more rapid under the PTI government. Pakistan's ambassadorial clout has eroded over the years due to political unpredictability and economic timidity. Similarly, the government has failed even to built a national narrative on climate change issue. Imran Khan has been warning the world of catastrophe if the climate problem is not addressed, but has failed to come out with a clear policy direction on the issue.
Among the many challenges fronting the Imran Khan government will be tackling the notoriously dysfunctional U.S. – Pakistan relationship. The Biden presidency has designated climate change as a critical theme of its foreign policy, and indeed aware of Pakistan's deep climate vulnerability. For the first time since the 9/11 terrorist attacks, Pakistan is not a foreign policy priority for U.S. administration. Many high-ranking Biden government officials, including climate change envoy John Kerry, know Pakistan well. When Kerry was Obama's secretary of state, co-chaired US-Pakistan Strategic Dialogue that counted renewable energy. Anybody familiar with how Islamabad and Washington have interacted over the last 74 years will resort to weary metaphors: a roller-coaster ride, the dynamic between an overbearing mother-in-law and daughter-in-law. Biden and his experienced team of ex-Obama administration officials are likely to press Pakistan – for Islamabad, it is a catch-22 situation. In the indigenous context, internal political strife in Pakistan and economic dependency on other countries have raised questions about our ability to effectively fight our case in international arena. The latest diplomatic fiasco speaks very loud and clear about the government's inability to deal with fast-changing geopolitics. Washington's broader interests in Asia, including relationships with China and India, will determine its policy at the Leaders' Summit on Climate. It seems, Pakistan has no friends in the Biden administration. Thus, out-of-the-box thinking is required for Pakistan's foreign policy decision makers.
Gender Diplomacy: A concern For International Politics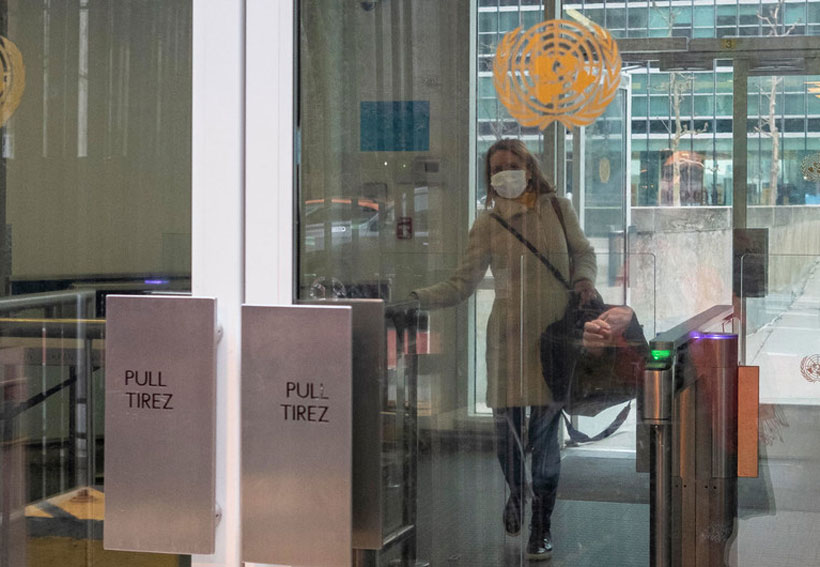 Diplomacy can be defined as an art of interaction between actors (states/ organizations) to achieve mutually benefitted desirable interests of pursuing parties, especially in the international arena of politics. While diplomacy is an integral part of the Liberal school of thought which has primarily dominated world politics, yet the field of diplomacy is itself deprived of liberal virtues of equality and parity. Weighing the balance of ratio between both genders in diplomacy, the dilemma of the day is that females do not reach the level of participation to be in parity with male partakers in diplomacy. Having a statistical outlook at patriarchy-ridden Foreign Services around the globe, female diplomats in Norway, Sweden, Finland, the United States of America, and France makeup to 30%-40% of Foreign Service. While even the developed states have not reached 50% of female diplomats in their respective states, developing states in the South show an even less percentile of female diplomats. South Asian states like Pakistan and India estimate to less than 15 and 20 percent of females in the skill of diplomacy, respectively.
Being an equal sharer in foreign policy-making and policy implementation is a fundamental democratic right of both genders; to serve the country and to shape the future of the land which is their identity, their respect, and their pride. Apart from this that the balanced ratio of diplomatic participants is an integral right, involving women in diplomatic interactions may aid and enhance the pursuance of goals by the states. I would like to back my argument with not only contemporary examples but historical evidence, as well. Turning pages of history back to 400 B.C. where women are named as 'weavers' in the writings of Aristophanes to Lysistrate; referring to women's role as skilled and accomplished diplomats who helped in the resolution of the Peloponnesian war. This act of inter-mingle, unifying, and peace-making through the prowess of consular skill set by then women is explained by Aristophanes in a phrase: 'Weavers of nations". This brings me to another point is that in contemporary times as pinpointed by the United Nations, the peace-processes in which women are engagers, 35% of those tend to last for at least 15 years.
While men are more forgoing towards minor details during foreign relation analysis, women tend to put more attention to minute details, which consequently results in the production of best-suited foreign policies. But it is noteworthy that to get potential benefit from this healthy difference in nature between males and females, it is potent enough to bring anequal number of female Foreign Service Officers as compared to male Officers. Having such a salubrious balance of both feminine and masculine characteristics can also equate chances of war and peace, spontaneous and patient decisions, and use of both: hard and soft power. Eventually, this egalitarian level complies with Robert Putnam's 'Law of Increasing Disproportion' which links the rank of authority and the degree of representation of high-status in society. Nevertheless, being an Ambassador, diplomat or even part of Foreign Service is a matter of great esteem and so women in diplomacy, represent women of the society. Linking the argumentative dots mentioned above, the United Nations' report endorses the importance of the role of women in diplomacy by considering their input as a vital ingredient for stable and secure democracy.
Applying the United Nations' analysis on the inclusion of women in the artistry of diplomacy on developing states, particularly in South Asia, we tend to project various prosperous benefits of women diplomats in the region, particularly in the context of the two-decades-long conflicts: Afghan-Taliban Conflict and the Kashmir dispute in the heart of South Asia. Women in diplomacy in Pakistan, India, and neighboring South Asian states might weaken the bone of contention between the by-birth rivals: India and Pakistan through conflict transformation strategies. While the involvement of Afghan females in the ongoing and forthcoming Afghan Peace Processes and the future Afghan government can not only uplift the societal status of women in Afghan society but will improve the longevity of sustainable peace in Afghanistan. Eventually, colleen diplomats can help to divert the state-centric state and regional security paradigm of South Asia to human-centric state and regional security, resulting in diversified and proactive approach; fostering fraternal ties leading to paced development in the region and abroad.
To conclude with, as I have highlighted the irony of the hour with an un-equal statistical ratio of gender parity in the course of diplomacy and the importance of achieving this parity by incorporating women in the skilled framework of diplomacy, I would like to propose universally applicable policy measures to acquire this equivalence. The first and foremost step is to bring awareness in society for the encouragement and acceptance of more female diplomats as opposed to the conventional fields like medical and engineering sciences. Along with this policy changes should be made to ensure equal recruitment of female diplomats, specifically on merit to counter and curtail the patriarchal dominance, mostly due to the might of money. Lastly, a female-friendly environment should be promoted to utilize the feminine potential in Foreign Offices. Conclusively, equal participation of both genders will result in sustainably productive democracies—both, in letter and spirit. Hence, gender equality in diplomacy is essential for the growth and evolution of international politics.
Сultural diplomacy as an effective instrument of Italian soft power: the INNOPROM case
Despite the complicated geopolitical rhetoric of European interaction with Russia and economic sanctions, international life continues. In such conditions, culture remains in fact the only instrument for supporting and developing international relations. International cultural relations strive to maintain "neutrality". In the context of globalization, the blurring of borders, it is cultural policy that can become a point of mutual understanding, finding a common language and preserving existing civilizational layers.
Cultural diplomacy is a state policy aimed, within the framework of foreign policy, at the export of representative data of national culture and at interaction with other countries in the same cultural sphere. The tools for the implementation of cultural diplomacy are primarily used to form a positive foreign policy image of the country, as well as indirectly for the development of intercultural dialogue, sustainable development and conflict prevention and are associated with various areas of human activity: cinema, religion, science, cultural exchanges, literature, theater, etc. much more.
For 2020, Italy was ranked ninth in the National Brands Index and eleventh in the soft power rating of the British agency Portland. Despite the fact that Italy was not included in the "five" leaders, its "attractiveness" for foreigners remains unshakable. At the present stage, the development of Italian culture outside is carried out by the General Directorate for the promotion of the concept "System – Country", whose functions include: dissemination of Italian culture, language and creativity abroad; organization of cultural events (week of the Italian language in the world, week of Italian cuisine in the world, festivals of Italian cinema); coordination of the activities of cultural institutions and language schools; provision of scholarships and grants; ensuring the country's participation in the work of various organizations in the field of culture, etc. Thus, Italy actively uses the basic tools of cultural diplomacy (language and culture, education and science, innovation, tourism) to build intercultural relations at all levels.
One of the most effective tools of cultural diplomacy is the holding of international industrial exhibitions abroad. This event always works simultaneously in several dimensions: 1) has a political color (as a rule, politicians solemnly open the exhibition, timed the signing of various bilateral agreements); 2) gathers a large number of representatives of real business (which promotes the national brand of the country, and also develops economic diplomacy); 3) demonstrates scientific and technological achievements (contributes to the activation of scientific diplomacy); 4) conduct a series of cultural events aimed at introducing and promoting national culture.
From this point of view, the Innoprom case is interesting, where Italy is the first European partner country for organizing the exhibition.
INNOPROM is an international industrial exhibition held in Yekaterinburg annually since 2010. This is the main industrial, trading and export platform in Russia. About 80% of the visitors of the exhibition are professional buyers from different countries of the world, specialists from industrial enterprises who make decisions on the introduction of new products and technologies in production. Italy was chosen as the partner country of INNOPROM-2021 – a country in the top ten economies in the world and in the top three of the European Union, as well as one of the main foreign trade partners of Russia. Over the past few years, the country's industry has reached new heights in such industries as mechanical engineering, metallurgy, chemical, petrochemical, light and food industries.
At INNOPROM-2021, the Partner Country will present the achievements of the Italian industry, innovative developments, investment opportunities and prospects for further cooperation between the countries. The Italian Republic will become the Partner Country of the 11th International Industrial Exhibition INNOPROM. The exhibition will take place in Yekaterinburg from 6 to 9 July 2021, and the theme of the exhibition will be "Flexible Manufacturing". During a working meeting with the Minister of Industry and Trade of the Russian Federation Denis Manturov, Prime Minister of Italy Giuseppe Conte confirmed the readiness of the Italian Republic to participate in the INNOPROM 2021 exhibition. and the nature of modern world economic relations, "said the head of the RF Ministry of Industry and Trade.
At the moment in Russia there are about 500 enterprises with the participation of Italian capital. Italy views Russia as a long-term and reliable partner, and is also interested in the further development of trade, economic and industrial ties.
"In our opinion, this is a confirmation of how strong our ties are," said Giuseppe Conte at the opening of the Russian-Italian business forum for cooperation in the field of small and medium-sized enterprises. More than 100 Italian companies have expressed interest in participating in the exhibition. According to preliminary data, the exposition of the Partner Country will be about 3000 sq. m., and leading Italian companies in the field of automotive, mechanical engineering, metallurgy, etc. will present their stands. As Italian Ambassador to Russia Pasquale Terracciano noted, "Italy is chairing the G20, and in July it will become the first European country to partner with Innoprom. Despite the sanctions regime imposed by the EU, Italy and Russia have a special relationship. The largest industrial companies in Italy (not only manufacturers of luxury and luxury cars) are actively working on the Russian market, and the Italian embassy, ​​which occupies the famous Berg mansion in Moscow, remains, perhaps, the most hospitable». 
The Sverdlovsk region and the Italian republic have been closely cooperating for many years. The Sverdlovsk Region has an Agreement between the Government of the Sverdlovsk Region of the Russian Federation and the Government of the Piedmont Region of the Italian Republic on trade, economic, scientific, technical and humanitarian cooperation dated July 22, 2002. In October 2015, within the framework of the visit of the delegation of the Sverdlovsk region to the Italian Republic, a memorandum of intent was signed between the Governor of the Sverdlovsk region (Russian Federation) E.V. Kuyvashev and the President of the region of Liguria (Italian Republic) G. Toti. The cities of Genoa and Turin are twin cities of Yekaterinburg. The city of San Benedetto del Tronto, San Remo are twin cities of the Verkh-Isetsky district of Yekaterinburg. The town of Selva di Val Gardena is twinned with the Kachkanar urban district. The city of Asti is twinned with the urban district of Krasnoufimsk. In 2019, the foreign trade turnover of the Sverdlovsk region with Italy decreased by 30.8%, while exports decreased 57.8%, imports increased by 3.7%. In 2019, for export to Italy from the Sverdlovsk region, mainly metals and products from them were supplied, including ferrous metals and products from them (semi-finished products of unalloyed steel, ferroalloys, sheet products, pipes), aluminum (rods and profiles), copper ( refined, rods and profiles), other metals (titanium, chrome), wood (plywood), mineral products.
On March 18-19, 2021, Ambassador Extraordinary and Plenipotentiary of the Italian Republic to the Russian Federation Pasquale Terracciano arrived on a visit to Yekaterinburg. During a meeting with the Governor of the Sverdlovsk Region Yevgeny Kuyvashev, they discussed the participation of Italy in the international industrial exhibition INNOPROM-2021 as a Partner Country of the exhibition. During the press approach after the meeting, Pasquale Terracciano named the companies that are planned to be presented at the exhibition. These are, in particular, the international energy group Enel, the oil and gas company Eni, the Leonardo machine-building holding and the car tire manufacturer Pirelli. During the visit, the ambassador had a rich cultural program. The representatives of the delegation visited the Museum of the first President of the Russian Federation B. N. Yeltsin; opened a photo exhibition of the Italian photographer Elio Ciol; visited the Sverdlovsk Philharmonic (as part of the visit to the Philharmonic, the choral singing of the performers was heard, the cultural program of the Innoprom exhibition was discussed with the director of the Philharmonic); visited the Museum of Architecture and Design, where an excursion was held for the guests (issues of preparation for the cultural program of the international exhibition "Innoprom" were also discussed).
Thus, the participation of Italy as a partner country of the international industrial exhibition INNOPROM is the most important effective tool for implementing cultural diplomacy. The event is not limited to an industrial exposition, although this is extremely important for Italian business, but also has a wide range of cultural interaction and drawing attention to the Italian cultural heritage and way of life.