Vaccination no guarantee of virus eradication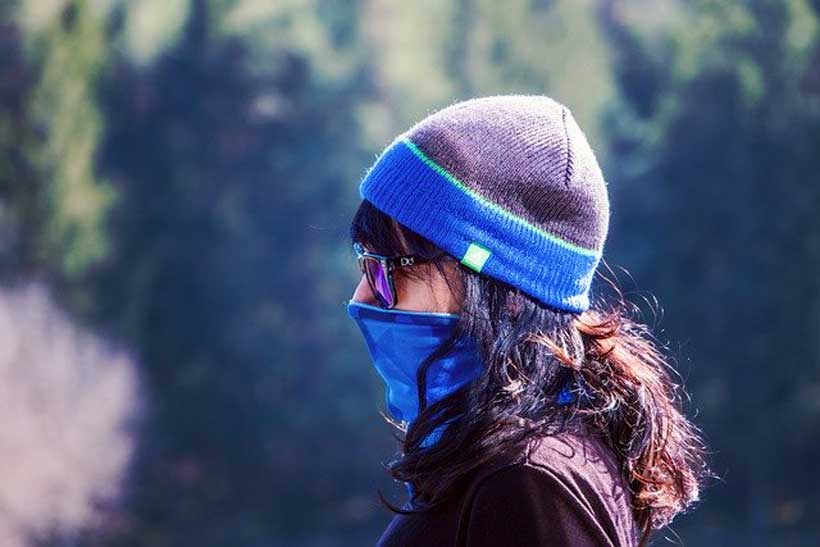 In the final World Health Organization (WHO) COVID-19 press conference of the year, on Monday, senior officials warned that the virus is "not necessarily the big one", and that there is a real chance of another, more serious pandemic spreading across the world.
"The next pandemic may be more severe", said Dr. Mike Ryan, head of the WHO Emergencies Program, adding that we need "get our act together", because we live on a fragile planet, and in an increasingly complex society. "Let's honour those we've lost by getting better at what we do".
The WHO Technical Lead on COVID-19, Dr. Maria van Kerkhove, noted that some of the countries that have coped better with COVID-19 have not necessarily been those with the highest incomes, but those that have lived through other infectious disease outbreaks. Those countries, she said, have used the "muscle memory" of traumatic events to kick their systems into gear, and act to comprehensively tackle the virus.
Dr. van Kerkhove joined Dr. Ryan in calling for the world to be better prepared for the next health crisis, with well-trained health workers able to take full advantage of innovative technology, and informed, engaged citizens capable of keeping themselves safe.
Understanding new variants
WHO chief Tedros Adhanom Ghebreyesus told journalists that the UN agency is learning new things about the virus every day, including the ability of new variants to spread, make people sick, or have a potential impact on available tests, treatments or vaccines.
Dr. Tedros singled out work taking place in the United Kingdom and South Africa, where scientists are carrying out epidemiologic and laboratory studies, which will guide the agency's next steps.
"Only if countries are testing effectively will you be able to pick up variants and adjust strategies to cope", said the WHO chief. "We must ensure that countries are not punished for transparently sharing new scientific findings".
Thanking the many partners with whom WHO has worked this year, Dr. Tedros looked ahead to 2021, and to the fair and equitable distribution of the treatments and vaccines discovered this year.
Learning to live with COVID-19
However, the officials warned that it may be premature to imagine a world in which COVID-19 has been eradicated.
Guest speaker Professor David Heymann, a disease expert and member of a WHO "surge team" deployed to strengthen the COVID-19 response in South Africa earlier this year, said that we now have the tools at our disposal to save lives, allowing us to learn to live with the virus.
Dr. Ryan agreed that COVID-19 is likely to become endemic in the global population. Vaccinations, he explained, do not guarantee that infectious diseases will be eradicated.
Societies would do better to focus on getting back to full strength, rather than on the "moonshot of eradication", concluded the senior WHO official.
Pandemic will not end for anyone, 'until it ends for everyone'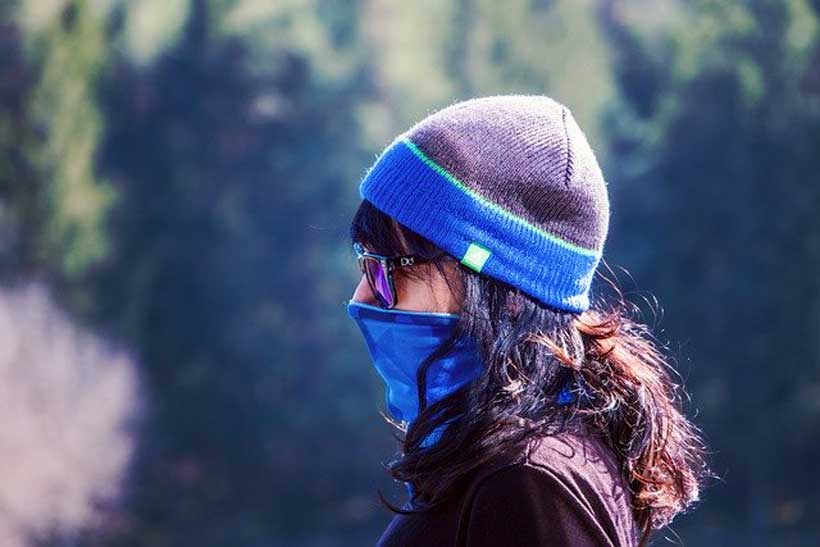 The COVID-19 pandemic "will not end for anyone, until it ends for everyone", an independent UN human rights expert said on Friday, advocating for an equitable and globally-coordinated vaccine distribution programme.
"The virus can still travel from the vastly unvaccinated massive population of the Global South to the Global North, including in its increasingly mutating forms", Obiora Okafor, UN Special Rapporteur on human rights and international solidarity, said in a statement.
He explained that with mutations constantly evolving, only inoculating rich countries would likely "complicate or delay" the eradication of the virus.
Skewed vaccine delivery
The last few weeks of 2020 witnessed the approval of several COVID-19 vaccines by regulators in various countries, "offering much hope to billions of people worldwide", according to the UN expert.
And while several States, mostly in the north, have already secured large quantities of vaccine and have begun inoculation campaigns, this has not been the case for most of the Global South, where close to 90 per cent of the world's population lives.
"The world, therefore, faces a sharp and highly problematic vaccine-divide in which the much richer Global North States, which host a very small percentage of the global population, have so far cornered the vast majority of available COVID-19 vaccines, leaving the bulk of the world's population with almost no access to these medicines", Mr. Okafor said.
"A globally coordinated vaccine distribution programme is highly preferable to the individualized approaches adopted by all-too-many of the richer States", Mr. Okafor said.
International vaccine solidarity
He said it was vital that States and non-State actors cooperate – such as through the COVID-19 Vaccine Global Access Facility (COVAX), which, led by the World Health Organization (WHO), is part of the Access to COVID-19 Tools (ACT) Accelerator – or risk a stalled recovery.
While noting that COVAX aims to fairly distribute two billion vaccine doses by the end of 2021, Mr. Okafor emphasized that "international vaccine solidarity" be favored over "international vaccine competition".
"Given the great urgency of ensuring for everyone, everywhere, as rapid and effective access to COVID-19 vaccines as possible, I, therefore, urge urgent and strong action by States and other actors toward a course correction", he said.
Click here for the names of the UN experts who endorsed the statement.
Fair access for migrants
Separately, UN independent experts González Morales and Tlaleng Mofokeng have urged States to ensure that migrants are also included in national COVID vaccination programmes, saying that global immunization access for everyone who needs them "is the only solution" to ending the pandemic.
This includes priority groups of vulnerable people "regardless of who they are" or their migration status, said the rights experts.
They also called on world leaders to refrain from discriminatory discourse that could lead to the exclusion of migrants in irregular situations from the global public health response.
Special Rapporteurs and independent experts are appointed by the Geneva-based UN Human Rights Council and are neither UN staff nor paid for their work.
WHO chief warns against 'catastrophic moral failure' in COVID-19 vaccine access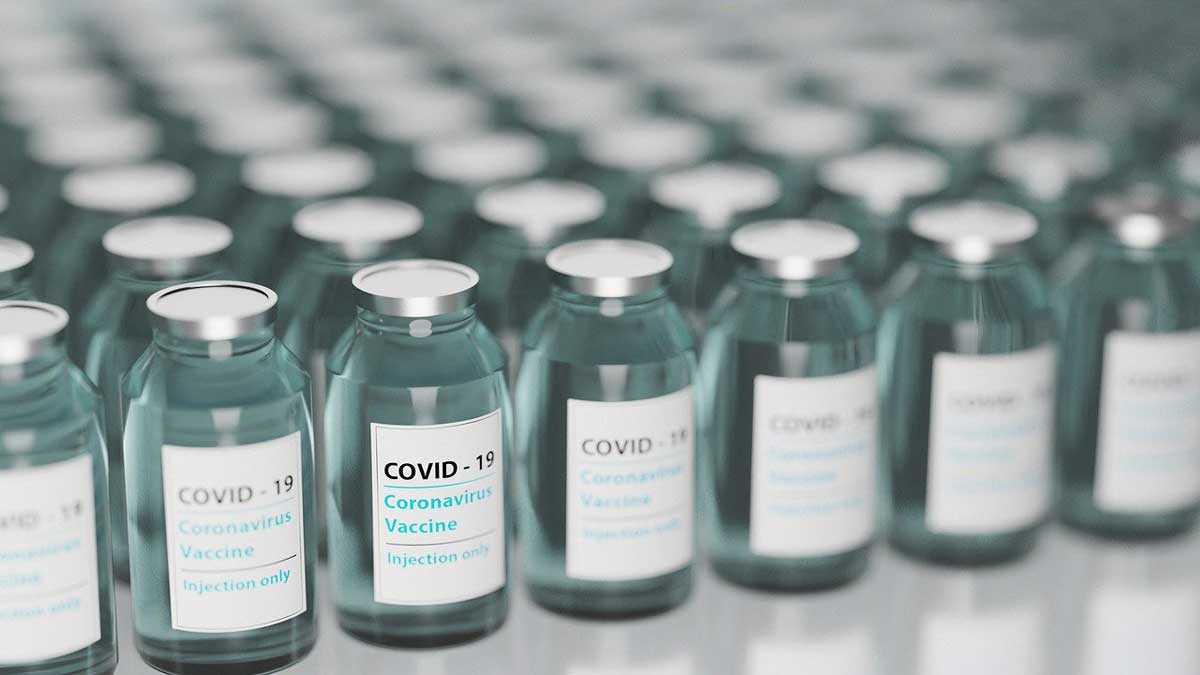 A "me-first approach" to COVID-19 vaccines on the part of some countries and manufacturers is putting equitable access to these lifesaving treatments at risk, the head of the World Health Organization (WHO) warned on Monday.
Addressing the agency's Executive Board, WHO chief Tedros Adhanom Ghebreyesus expressed fear that "even as vaccines bring hope to some, they become another brick in the wall of inequality between the world's haves and have-nots."
Describing the rapid development of vaccines as a literal and figurative "shot in the arm" during the pandemic, Tedros reported that while 39 million doses have been administered in nearly 50 richer countries, only 25 have been given in one lowest income nation.
A self-defeating approach
"I need to be blunt: the world is on the brink of a catastrophic moral failure – and the price of this failure will be paid with lives and livelihoods in the world's poorest countries", he said, speaking from WHO headquarters in Geneva.
Ensuring all countries will have access to any COVID-19 vaccines is the promise of a global mechanism established last April, known as the COVAX Facility. It has secured two billion doses so far, with a billion more in the pipeline, and deliveries should begin next month.
"Even as they speak the language of equitable access, some countries and companies continue to prioritize bilateral deals, going around COVAX, driving up prices and attempting to jump to the front of the queue. This is wrong", Tedros stated.
Additionally, most manufacturers also have prioritized regulatory approval in rich countries, where profits are higher, rather than submitting their dossiers to WHO for prequalification.
"This could delay COVAX deliveries and create exactly the scenario COVAX was designed to avoid, with hoarding, a chaotic market, an uncoordinated response, and continued social and economic disruption", he said.
"Not only does this me-first approach leave the world's poorest and most vulnerable people at risk, it's also self-defeating."
Change the rules of the game
Underlining that vaccine equity also has economic benefits, Tedros urged countries to "work together in solidarity" to ensure inoculation of all health workers and older people at most risk worldwide is underway, within the first 100 days of the year.
He pressed for action in three areas to "change the rules of the game", starting with an appeal for transparency in any bilateral contracts between countries and COVAX, including on volumes, pricing and delivery dates.
"We call on these countries to give much greater priority to COVAX's place in the queue, and to share their own doses with COVAX, especially once they have vaccinated their own health workers and older populations, so that other countries can do the same", he said.
Tedros also called for vaccine producers to provide WHO with full data for regulatory review in real time, to accelerate approvals, and he urged countries to only use vaccines that have met international safety standards, and to accelerate readiness for their deployment.
"My challenge to all Member States is to ensure that by the time World Health Day arrives on the 7th of April, COVID-19 vaccines are being administered in every country, as a symbol of hope for overcoming both the pandemic and the inequalities that lie at the root of so many global health challenges", he said, adding, "I hope this will be realized."
'Vaccinationalism' threatens recovery: UN chief
UN Secretary-General António Guterres has again stressed that COVID-19 vaccines must be a global public good, available to everyone, everywhere.
Speaking in New York at a ceremony for the world's developing nations, he underlined the need for funding for medicines and diagnostics to defeat the virus.
"We need manufacturers to step up their commitment to work with the COVAX facility and countries around the world, in particular the world's leading economies, to ensure enough supply and fair distribution," said Mr. Guterres.
"'Vaccinationalism' is self-defeating and would delay a global recovery."
The Secretary-General said recovery also represents a chance to "change course", away from the old "normal" of inequalities and injustices, and he continues to advocate for greater support from developed countries and international financial institutions.
"With smart policies and the right investments, we can chart a path that brings health to all, revives economies and builds resilience," he said. "But developing countries must have the necessary resources to do so."
UN agencies supporting mammoth India COVID-19 vaccine rollout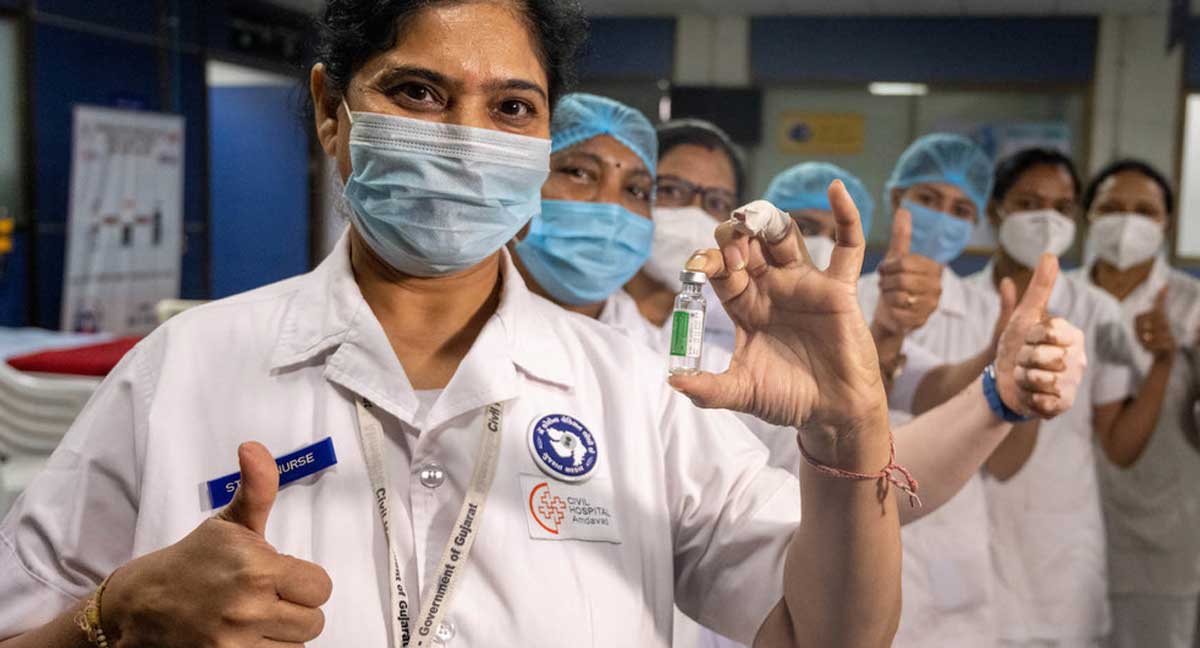 India has begun what is the world's biggest COVID vaccination campaign so far, deploying hundreds of thousands of health workers, with the training and support of the UN World Health Organization (WHO).
On 16 January, the first day of the campaign, 207,229 vaccine shots were given across the country, one of the worst-hit by COVID-19, with over 10 million COVID-19 infections and 150,000 deaths.
"[We] provided technical assistance to the Government of India for the development of operational guidelines and other training materials for state and district programme managers and vaccinators, and establishing tracking and accountability frameworks", Roderico H. Ofrin, WHO Representative in India said.
"WHO field officers have facilitated the highest-level oversight through regular task force meetings at state and district levels, which are chaired by the Principal Secretaries (Health) at the state level, and District Magistrates at the district level", he added.
According to media reports, an estimated 10 million health workers are targeted to be vaccinated in the first round, followed by other front-line workers such as police, security forces and municipal staff, with plans to inoculate 300 million people by August.
Supporting preparations
Prior to the start of the campaign, UN agencies help with detailed preparations.
For its part, WHO participated in dry-run simulations and provided feedback on management of vaccines, registration of beneficiaries, as well as reporting on vaccination coverage and adverse events following immunization.
It also worked with the Government and the UN Development Programme (UNDP) on real-time reporting and problem-solving when issues arose at the vaccination sites, according to Dr. Ofrin.
At the provincial level, WHO also supported implementation and monitoring of health policy, such as developing standard operating procedures, preparing technical briefs, and providing best practices from other parts of the India as well as other countries.
Reliable information
Similarly, the UN Children's Fund (UNICEF) supported communication and advocacy efforts to ensure the dissemination of factual information to stakeholders and communities. The agency also helped train healthcare staff in infection control and prevention, and psychosocial support to children and caregivers.
Aside from directly supporting vaccine rollout, UN agencies continued their programmes to assist the most vulnerable communities impacted by COVID-19 and its socio-economic fallouts.
For instance, the UN World Food Programme (WFP) supported NGOs in order to identify and register some 19,000 vulnerable households and distributed food packets; while the UN Population Fund (UNFPA) conducted awareness raising programmes on sexual and reproductive health, and prevention of gender-based violence, on behalf of some 30 million vulnerable individuals.
The three W's
Though vaccination programmes are underway, continued vigilance against COVID-19 and preventing its spread remain as important as ever.
WHO's Dr. Ofrin urged continued vigilance over tracking cases, cluster investigation, isolation and clinical care, and quarantining to break the chain of transmission.
Alongside, he also highlighted the "three W's – wear a mask, wash your hands and watch your distance."
"These efforts must continue to stop the spread of COVID-19. We as individuals and communities must work with the Government to save lives and the economy by protecting health and livelihoods," he added.