5 Great Time Saving Tips on How to Boost Engagement on Social Media
In an age when digital presence is king, building a dynamic and strong social media presence for one's business is a fundamental requirement. High engagement with content on social media indicates that the business is:
connecting meaningfully with current and future customers;
making a desired impact on the market and creating its niche;
able to build credibility and trust.
These are important to bring the business a sense of legitimacy. This helps drive up the sales of the company. The key to getting a boost in social media engagement is to keep the business up-to-date always, and Socials Up is an excellent companion to take into account.
What Qualifies as a Desirable Engagement on Social Media?
Simply put, social media engagement is a measure of one's successful presence on social media websites. Although an essential part of the package, it is not enough to only generate a large fan-base or followers. It is also necessary to keep this audience engaged and to keep it growing organically. Besides, to build the right brand image, a business should retain the existing audience's interest while attempting to attract potential new followers.
It is crucial to remember that any interaction with one's social profile is tracked as a kind of engagement. Getting comments, shares, likes, and reposts are hence one way of ensuring social media engagement. Finding mention in posts of other users is another way. Click-through, tags, hashtags are all means to raise attention on social media. However, for successful and relevant social engagement, one has to identify and reach the right audience.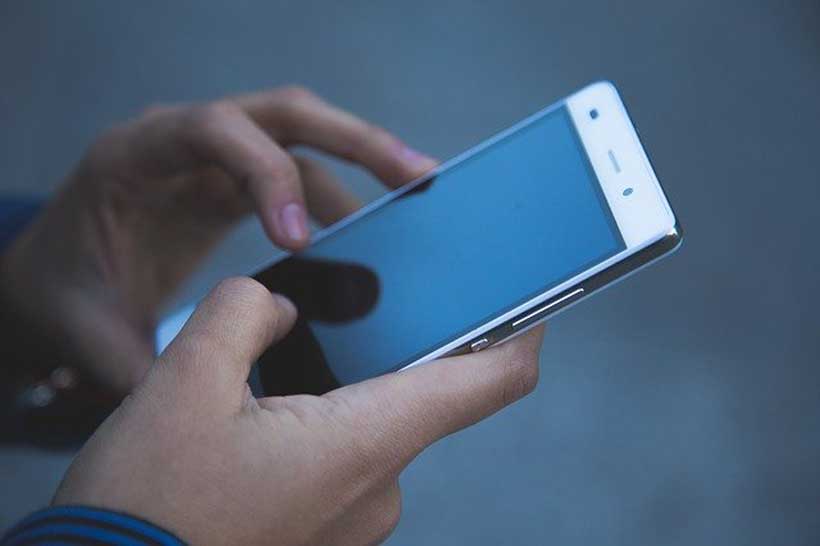 How Can One Increase Social Media Engagement with the Right Audience?
To boost social media activities with the right audience, one has first to devise marketing strategies that lead to gain visibility.
The biggest mistake one can make to treat digital marketing strategies separately from social media engagement strategies.
The latter should ideally be an integral part of the former's planning and execution, even if one chooses to give it a more relaxed and informal persona.
Uploading regular, relevant, and quality social media content can ensure that the right audience is getting driven to one's profile. This exercise, no doubt, involves much pre-planning. Its execution can be quite time-consuming, especially when a business is just starting out. Looking into time-saving strategies is hence crucial.
Tips on How to Increase Social Media Engagement
#1 Use Social Media Analytics to Your Advantage
To expand presence and build trust, a business must first review the existing organic audience engagement dataset. Keep track of what posts are getting more likes, comments, and shares. Most social media sites provide their analytics tools for ready use.Facebook, for instance, allows for the tracking of the following metrics for a post:
How many saw the post.
How many interacted with it by viewing, commenting, and sharing.
How man hid the post.
If the post was reported for inappropriate content or spam.
Which demographics had greater visibility of the post.
If the post led viewers to view other content.
How the post performs over time.
Such tracking is important for making major decisions regarding one's social media presence. The data obtained can save valuable time in figuring out what works to generate real audience engagement and what does not.
#2 Schedule Regular Content Publishing
It is not enough to create informative and engaging content. A business has to put content out for its followers on a regular basis to keep the engagement alive. The crucial question here is determining how frequently content should get posted and how. The tone and voice of content should always be created, keeping the intended audience in mind. So should the frequency of post updates.
Depending on the nature and size of one's business and its outreach, the content may be put up daily or weekly. For most businesses, posting one to three times a day turns out to be the ideal number to keep their social stream active and organic. Depending on the analytics reports of the time span during which content is most likely to get viewed or shared, a business should select the timing for posting new content onsite.
Doing this manually may be too tedious and stressful.
It is smarter to line up content and schedule a publishing sequence and time for the same.
The use of scheduling tools to block time for creating and publishing content comes in handy here.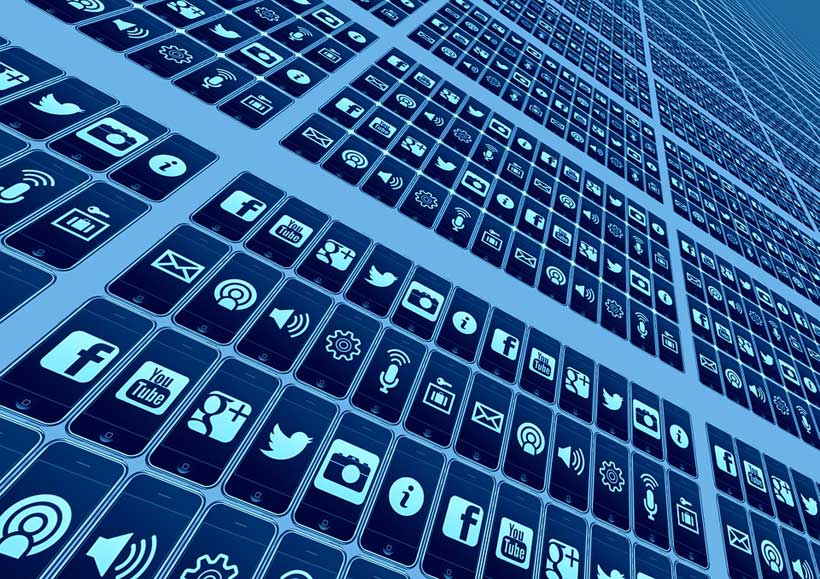 When a business has a presence on more than one social media website, it is a good idea to update all the profiles at the same time. Most businesses are able to maintain an impressive presence on multiple social media websites by simply scheduling simultaneous publishing of content across the sites.
#3 Employ Available Social Media Engagement Tools
The best content puts information out for the target audience and strives to make a human connection to encourage audience interaction and engagement.
Use available tools to save preferences for photos and video edits and to make the content more appealing to the intended audience.
Tailor the content to ask questions to the followers. These encourage them to particulate in polls, contests and share the content with their social media communities.
Create and schedule such polls and contests in advance for boosting social media engagement.
Again, what tools may be available are specific to the social sites used to build a business presence. For instance, if Instagram is the preferred site for boosting content engagement, following the hashtag activity around one's content is crucial to determine how the post is being received and what demographics. It is prudent to save lists of must-have hashtags to reduce the time required in typing them out each time a new post is uploaded.
#4 Tap into Employee Advocacy
Although it may look reasonably simple, managing a business profile for social media engagement is a fairly exhausting task.
To effectively monitor it as constantly as possible, tap into the potential of employee advocacy.
Get your employees and business partners to share, like, and generate conversations around the business content on their profiles.
Employee advocacy can not only drive engagement towards the business; it also exponentially expands the reach of the content by bringing it to the notice of new audiences in the employees' social media circles.
It brings traction and ultimately leads to an increase in sales as having employees circulate content in a positive light can give the content and thereby the business a boost in its credibility.
If the business is a one-man show, it helps to get family and friends to take this task up on a regular basis to enable the business to grow and sustain its online presence. The ultimate goal of boosting social media engagement is to build a brand that also profitably manages to sell its wares. Hence, the business feed must getreal clicks and organic shares that will bring desired channels of advertisement and potential customers to the business. Delegating this means of content distribution to others frees up valuable time. Any time saved on social media can be spent on other strategies for driving up sales.
#5 Make Content More Variable and Interesting for Others
It is no secret that generating new content from scratch without compromising on quality or information is a task that requires considerable time. Time needs to be invested in research, drafting, editing and finalizing other more delicate aspects of any content before actually publishing it. However, social media engagement requires a faster turnover of content on social websites to keep the audience from losing interest in the business. For this, re-purposing already created content can be a quick and effective means of boosting engagement with the audience. An image from an earlier post can serve as a backdrop for fresh content, or a blog post can be retweeted with a new headline. Throwback posts give the business opportunity to bring back previously published matter to the audience as is. One could summarize old posts, build memory books of old photos, or turn the format of the content in an article into a new one to save time without compromising on the quality of the content.
Aside from repackaging old content in a new form, it can also be used as a take-off point to create a completely new post too. All it needs is a little creative brainstorming. For instance, if some post has already been made on how to dress up for a cocktail event, then the next one is recommended to be soon written about what types of closes to avoid on a cocktail event. Besides saving time, such posts can also be linked back to the original post to create traction for the earlier post and boost its audience engagement too. This can attract new visitors, but it can also open up dormant conversations around a publication, thus increasing search engine ranking for the older content.
U.S. companies are barreling towards a $1.8 trillion corporate debt
US firms are barreling towards a giant wall of corporate debt that's about to mature over the next few years, Goldman Sachs strategists said in a note.
There's $1.8 trillion of corporate debt maturing over the next two years, Goldman Sachs estimated. Firms could be slammed with higher debt servicing costs as interest rates stay elevated. That could eat into corporate revenue and weigh on the US job market.
The investment bank estimated that $790 billion of corporate debt was set to mature in 2024, followed by $1.07 trillion of debt maturing in 2025. That amounts to $1.8 trillion of debt reaching maturity within the next two years, in addition to another $230 billion that will reach maturity by the end of this year, Goldman strategists said.
The wave of debt that will need to be refinanced could spell trouble for companies, as interest rates have been raised aggressively by the Fed over the last year. The Fed funds rate is now targeted between 5.25%-5.5%, the highest range since 2001.
For every extra dollar spent to service their debt, firms will likely pull back on capital expenditures spending by 10 cents and labor spending by 20 cents, the strategists estimated, a reduction that could weigh down the job market by 5,000 payrolls a month in 2024 and 10,000 payrolls a month in 2025.
Experts have warned of trouble for US corporations as credit conditions tighten. Already, the tally of corporate debt defaults in 2023 has surpassed the total number of defaults recorded last year. As much of $1 trillion in corporate debt could be at risk for default if the US faces a full-blown recession, Bank of America warned, though strategists at the bank no longer see a downturn as likely in 2023.
Russian response to sanctions: billions in dollar terms are stuck in Russia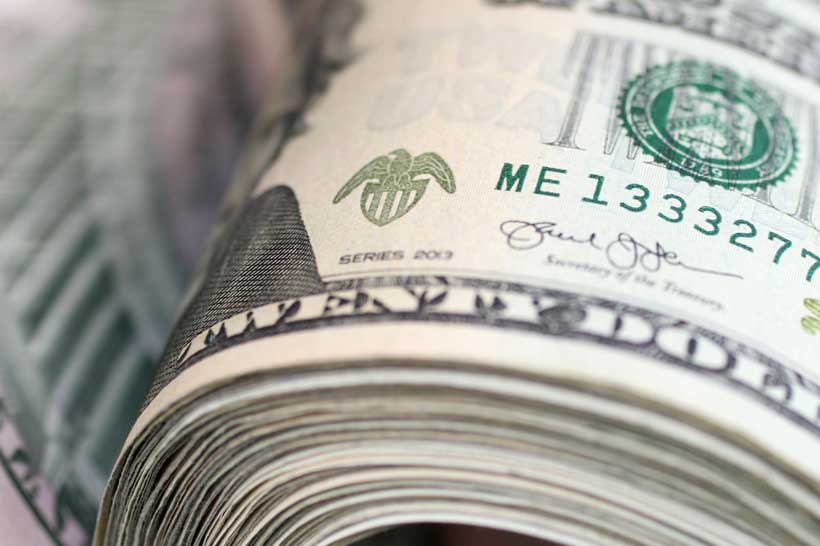 "Tens of billions in dollar terms are stuck in Russia," the chief executive of one large company domiciled in a country told 'The Financial Times'. "And there is no way to get them out."
Western companies that have continued to operate in Russia since Moscow's invasion of Ukraine have generated billions of dollars in profits, but the Kremlin has blocked them from accessing the cash in an effort to turn the screw on "unfriendly" nations.
Groups from such countries accounted for $18 billion (€16.8 billion) of the $20 billion in Russian profits that overseas companies reported for 2022 alone, and $199 billion of their $217 billion in Russian gross revenue.
Many foreign businesses have been trying to sell their Russian subsidiaries but any deal requires Moscow's approval and is subject to steep price discounts. In recent days British American Tobacco and Swedish truck maker Volvo have announced agreements to transfer their assets in the country to local owners.
Local earnings of companies from BP to Citigroup have been locked in Russia since the imposition last year of a dividend payout ban on businesses from "unfriendly" countries including the US, UK and all EU members. While such transactions can be approved under exceptional circumstances, few withdrawal permits have been issued.
US groups Philip Morris and PepsiCo earned $775 million and $718 million, respectively. Swedish truck maker Scania's $621 million Russian profit in 2022 made it the top earner among companies that have since withdrawn from the country. Philip Morris declined to comment. PepsiCo and Scania did not respond to requests for comment.
Among companies of "unfriendly" origin that remain active in Russia, Austrian bank Raiffeisen reported the biggest 2022 earnings in the country at $2 billion, according to the KSE data.
US-based businesses generated the largest total profit of $4.9 billion, the KSE numbers show, followed by German, Austrian and Swiss companies with $2.4 billion, $1.9 billion and $1 billion, respectively.
'The Financial Times' reported last month that European companies had reported writedowns and losses worth at least €100 billion from their operations in Russia since last year's full-scale invasion.
German energy group Wintershall, which this year recorded a €7 billion non-cash impairment after the Kremlin expropriated its Russian business, has "about €2 billion in working interest cash… locked in due to dividend restrictions", investors were told on a conference.
"The vast majority of the cash that was generated within our Russian joint ventures since 2022 has dissipated," Wintershall said last month, adding that no dividends had been paid from Russia for 2022.
Russian officials are yet to outline "a clear strategy for dealing with frozen assets", said Aleksandra Prokopenko, a non-resident scholar at the Carnegie Russia Eurasia Centre. "However, considering the strong desire of foreign entities to regain their dividends, they are likely to explore using them as leverage – for example to urge western authorities to unfreeze Russian assets."
Transforming Africa's Transport and Energy Sectors in landmark Zanzibar Declaration
A special meeting of African ministers in charge of transport and energy held from 12-15 September on the theme, "Accelerating Infrastructure to Deliver on the AU Agenda 2063 Aspirations" has concluded with an action-oriented Zanzibar Declaration aimed at spurring the Continent's transport and energy sectors.
Convened under the auspices of the African Union's Fourth Ordinary Specialized Technical Committee on Transport, Transcontinental and Interregional Infrastructure and Energy, the meeting was organized by the African Union Commission (AUC) in collaboration with the African Union Development Agency (AUDA-NEPAD), the African Development Bank (AfDB) and the United Nations Economic Commission for Africa (ECA).
Speaking at the Ministerial segment of the meeting, Robert Lisinge, Acting Director of the Private Sector Development and Finance Division at the ECA called on member states to address the barriers limiting private sector investments in infrastructure and energy, urging them to facilitate investments by creating conducive policy and regulatory environments. "The requirements of continental infrastructure development and the aspirations of Agenda 2063 and Agenda 2030 far exceed current levels of public sector investment," he said.
He stressed that over the next ten years, there is a need for concerted action to address energy transition and security issues, in order to open up opportunities for the transformation of the continent. He cited ECA's analytical work on the AfCFTA, which demonstrates there are investment opportunities for infrastructure development in the area of transport and energy and added that digitization and artificial intelligence offer great opportunities for the efficient operation of infrastructure.
According to the Zanzibar Declaration, the Ministers adopted the AUC and ECA continental regulatory framework for crowding-in private sector investment in Africa's electricity markets. This framework will be used as an instrument for fast-tracking private sector investment participation in Africa's electricity markets. The Declaration also called on ECA and partners to develop a continental energy security policy framework as called for by the 41st Ordinary Session of the Executive Council and an Energy Security Index and Dashboard to track advancements in achieving Africa's energy security.
The meeting acknowledged the efforts by ECA to support Member States in coordinating Public-Private Partnerships (PPP) with development partners and the establishment of the African School of Regulation (ASR) as a pan-African centre of excellence to enhance the capacity of Member States on energy regulation.
The Declaration requested the ECA and partner institutions to further act in the following areas:
The AUC, in collaboration with AUDA-NEPAD, ECA, AfDB, RECs, Africa Transport Policy Programme (SSATP), and the African Continental Free Trade Area (AfCFTA) Secretariat to implement the roadmap on the comprehensive and integrated regulatory framework on road transport in Africa.
ECA, in collaboration with AUC, to identify innovative practices and initiatives that emerged in the aviation industry in Africa during the COVID-19 pandemic and propose ways of sustaining such practices, including the development of smart airports with digital solutions for improved aviation security facilitation and environmental protection.
ECA, in collaboration with AUC, to establish mechanisms for systematic implementation, monitoring and evaluation of continental strategies for a sustainable recovery of the aviation industry.
The AUC, AUDA-NEPAD, AfDB and UNECA to engage with development partners and Development Finance Institutions (DFIs) to mobilize resources for projects preparation and implementation of PIDA-PAP 2 projects.
ECA and AUC, in collaboration with partners, to coordinate PPP initiatives to avoid duplication of efforts and strengthen complementarity.
The AUC and ECA to work with continental, regional and specialized institutions to support the design and implementation of programmes, courses, and capacity development initiatives of the African School of Regulation (ASR) to support the implementation of the African Single Electricity Market and Continental Power System Master Plan.
The AUC to work with AUDA-NEPAD, AfDB, ECA and RECs, respective power pools, regional regulatory bodies, and relevant stakeholders to design continental mechanisms for regulating and coordinating electricity trade across power pools.
AUDA-NEPAD, AUC, AFREC, ECA, AfDB, Power pools and development partners to comprehensively assess local manufacturing of renewable energy technologies and beneficiation of critical minerals for battery manufacturing.
ECA and AFREC to accelerate the implementation of the Energy4Sahel Project to improve the deployment of off-grid technologies and clean cooking in the affected Member States.