The virus that shut down the world: The yawning gulf between rich and poor
Inequality between the rich and poor worsened during the COVID-19 pandemic and poverty increased, for the first time in decades. In part two of our series on how the virus has changed the world, we look at the ways the pandemic has pushed back efforts to create more equitable societies.
Inequalities exposed
Over the past 12 months, COVID-19 has deepened those inequalities, a view highlighted in February, by the UN's labour-focused agency, ILO, which declared that the two billion people working in the informal sector were particularly exposed.
In March, the agency followed up with projections which suggested that millions could be pushed into unemployment, underemployment, or the grinding condition of working poverty.
"This is no longer only a global health crisis, it is also a major labour market and economic crisis that is having a huge impact on people", said ILO Director-General Guy Ryder. The agency published recommendations on ways to mitigate the damage to livelihoods, which included employee protection in the workplace, economic and employment stimulus programmes, and income and job support.
Keeping food supplies flowing
By April, the scale of global suffering became apparent, with a UN-backed report showing that poverty and hunger were getting worse, and that countries already affected by food crises were highly vulnerable to the pandemic. "We must keep critical food supply chains operating, so people have access to life sustaining food", the study said, stressing the urgency of maintaining the delivery of humanitarian assistance "to keep people in crisis fed and alive".
From using public transport as food hubs, traditional forms of home delivery, and mobile markets, communities have had to find innovative ways to feed the poor and vulnerable, whilst coping with COVID-19 restrictions on movement.
These are all examples of the ways that cities in Latin America rallied to support their populations, and reflect warnings from the Food and Agriculture Organization (FAO), that the health risk for many urban citizens is high during the pandemic, particularly the 1.2 billion who live in slums, and other informal settlements.
Women bear the brunt
"Women are bearing the brunt of the COVID-19 crisis as they are more likely to lose their source of income and less likely to be covered by social protection measures". That was Achim Steiner, head of the UN's development agency UNDP, noting the effect that the pandemic is having on women, pointing to data released in September.
It revealed that the poverty rate for women has increased by more than nine per cent, equivalent to some 47 million women: this represents a reversal of decades of progress to eradicate extreme poverty over the last few decades.
Phumzile Mlambo-Ngcuka, UN Women Executive Director, said that the increases in women's extreme poverty are a "stark indictment of deep flaws" in the ways that society and the economy are structured.
Nevertheless, Mr. Steiner insisted that the tools exist to create a huge improvement to women's lives, even during the current crisis. For example, more than 100 million women and girls could be lifted out of poverty if governments improve access to education and family planning, and ensure that wages are fair and equal to those of men.
One in six children affected
The combined effects of the drought, COVID-19 and the insecurity upsurge have undermined the already fragile food security and nutrition situation of the population of southern Madagascar.
Progress in reducing child poverty also took a hit this year. The UN Children's Fund, UNICEF, and the World Bank reported in October that some 365 million children were living in poverty before the pandemic began, and predicted that those figures were set to rise considerably as a result of the crisis.
Extreme poverty deprives hundreds of millions of children of the opportunity to reach their real potential, in terms of physical and cognitive development, and threatens their ability to get good jobs in adulthood.
"These numbers alone should shock anyone", said Sanjay Wijesekera, UNICEF Director of Programmes: "Governments urgently need a children's recovery plan to prevent countless more children and their families from reaching levels of poverty unseen for many, many years."
Aid for record numbers
By December, the UN was predicting that a record 235 million people would require humanitarian assistance in 2021, an increase of some 40 per cent on 2020 which is almost entirely a consequence of the pandemic.
"The picture we are presenting is the bleakest and darkest perspective on humanitarian needs in the period ahead that we have ever set out", said the UN's emergency relief chief, Mark Lowcock. "That is a reflection of the fact that the COVID pandemic has wreaked carnage across the whole of the most fragile and vulnerable countries on the planet."
Mr. Lowcock warned that the scale of the challenges facing humanitarians next year are massive – and growing. "If we get through 2021 without major famines that will be a significant achievement," he said. "The red lights are flashing, and the alarm bells are ringing."
Time for a new global deal
At the end of the year, the UN chief issued a reminder that the levels of poverty and inequality seen this year are far from inevitable, and that a more equitable world is still possible, regardless of acute shocks such as the pandemic.
Speaking in December, Mr. Guterres expressed his hope that the pandemic could spark the transformations needed to achieve stronger social protection systems worldwide.
Reflecting on his comments on inequality made a year earlier, before the pandemic was on the horizon, the UN chief said that the world needs a new Global Deal, "where power, resources and opportunities are better shared at international decision-making tables, and governance mechanisms better reflect the realities of today".
An Analysis on Marshall McLuhan's concepts
Marshall McLuhan is an important scholar who has made major contributions to communication discipline through introducing new concepts like "global village" and "medium is the message". It can be said that ideas of McLuhan can be applied to new technologies and social media discussions today.
McLuhan introduced the idea of "medium is the message" in his book called Medium is the Message that was published in 1967. According to McLuhan, what is said by the message is not very significant. The media actors which can be regarded as the medium hold a more major influence on the masses than the message it presents.
The medium (or media in other terms) does not only have the role of being the carrier of the message but it is also the message that shapes people's views and perceptions (McLuhan, 1967). McLuhan, based on the idea of "medium is the message" gave examples to support his claim in his book Understanding Media: The Extensions of Man published in 1964. According to McLuhan, the content of any medium is always another medium. For instance, the content of writing is speech; the written word is the content of print; and print can be seen as the content of the telegraph (McLuhan, 1964).
Another important concept coined by McLuhan is "global village". This concept was introduced in the 1960s to say that mass media will spread all over the world and make the world become a global village (McLuhan, 1962). According to McLuhan, the electronic interdependence of today's world produces a world in the sense of "global village". The global village has been created by the instant electronic information movement according to McLuhan.
McLuhan believed in the usefulness of communication technologies. One of the most important emphases McLuhan made was about drawing attention with his findings about the global communication revolution. According to McLuhan, TV has been a critical invention that ensures that nothing remains a secret, and that eliminates privacy, and he believed that the change of societies is possible with the development of communication tools in various forms. McLuhan made one of the most important predictions of the 20th century. This was the Internet.
In contemporary world, social media is used by millions of user all over the world. New technologies have turned the world into a "global village" Although McLuhan said almost 60 years ago, his ideas about media (medium is the message) and the "global village" concept are still relevant today.
References
McLuhan, M. (1962), The Gutenberg Galaxy: The making of typographic man. London: Routledge.
McLuhan M. (1964), Understanding Media: The Extensions of Man by Marshall McLuhan, McGraw Hill
McLuhan, M. (1967). The Medium is the Massage: An Inventory of Effects. London: Penguin Press.
Leaving no one behind with Fiqh for person with disability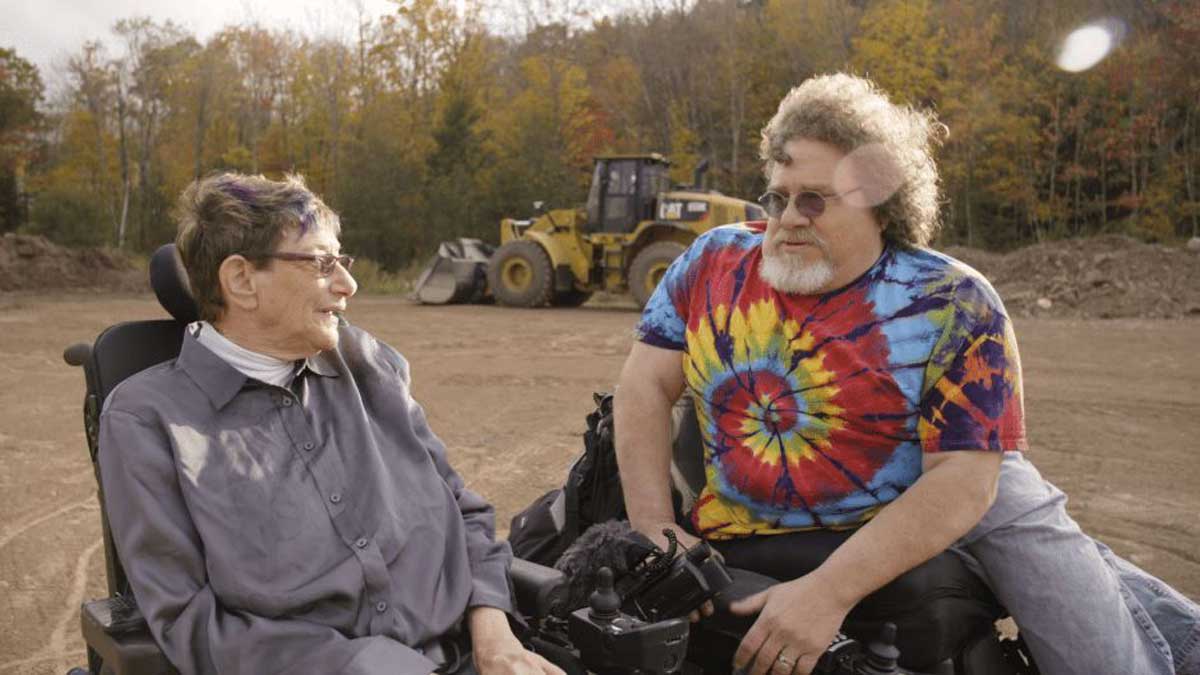 As I watch the new Netflix documentary, Crip Camp: A Disability Revolution produced by former President Barrack Obama and Michelle Obama, I realize thatthere is an urgent need for grassroot activism to support disability religious rights to pave the way towards greater equality. The movie highlights disabled summer campers who fight for the realization disability rights in 1970s, at the time when they were largely ignored by the state.
And does Indonesia need A Disability Revolution?
According to a study by Monash University, it is estimated that the disability prevalence rate in Indonesia is between 4% and 11%. There are several causes of disability, ranging from malnutrition, diseases, ageing population, natural disaster, and accident. Unfortunately, due to social stigma in the society against people with disability, the disability statistical figures may be underreported.
The Indonesian government has been actively involved in international convention by ratifying United Nations Convention on the Rights of Persons with Disabilities (UNCRPD) in 2007 and issued the law no. 8 of 2016 on rights of persons with disabilities to comply with human rights standards. But, at the same time the law faces some stagnate situation regarding improved well-beings of people with disabilities because disability prejudices are still at the heart of this tension.
For example, disabled children are less likely to attend formal education because of lacking inclusive schools. In public places, ramps and accessible information are not easily available. Zooming into the workforce, Indonesian 2010 census reported that only 26,4% people with severe disabilities were employed in formal sectors. This resulted in high rate of self-employment among people with severe disabilities. Many people with mental disability, such as bipolar disorder, have to conceal their condition for the fear of losing jobs.
A research found that discriminations against people with disabilities in developing countries, including Indonesia, caused a loss of up to 7% of Gross Domestic Product(imagine : what if a genius with severe disability like the late Professor Stephen Hawking had never been employed at university?).
Women with disabilities even suffered more from double prejudices, by their gender and their disabilities. What makes thing more difficult for disabled citizens is that, despite of some disabilities laws and ministerial decrees, they were poorly enforced. This explains the urgency of ending this discrimination from a social-economic developmental perspective.
As the largest Muslim majority country in the world, Fiqh (Islamic jurisdiction) for person with disability remains important to safeguard equal religious rights. As a non-disabled Muslim woman, being able to perform Islamic prayer (shalat) properly help me increase my mental wellbeing during this unprecedented time.
Unfortunately, there are still some Muslims who believe that disabilities are by-products of witchcrafts (sihr) or demons (syaitan) which can be healed only by involving spirits and enchanting some quranic verses. Further, in Islamic law per se, there is no specific term which can encompass all disabilities.
"Fiqh for person with disability is very important because the society has yet to accommodate special needs for people with disabilities in performing religious rituals. For example, how does Islam regulate the wudlu(ablution) taken by a man/woman without arms? Considering that Islamic law obligates that someone must wash one's arm up to elbow during wudlu. And will the wheelchair be considered as najis(impure) inside the mosque?" said Mr. Bahrul Fuad, a disabled person and board member of AIDRAN (Australia-Indonesia Disability Research and Advocacy Network).
Mr. Ahmad Ma'ruf, the Disability Program Team Leader of Muhammadiyah, the second largest and most influential Islamic organization in Indonesia after Nadlatul Ulama (NU), even posed critical questions:"What if persons with hearing impairment wish to get married and say ijabqabul (Islamic marriage vows), will they use sign language? Because religious court has yet to regulate the sign language issue. And who has the authority to validate the sign language as "legally correct" in Islamic marriage? What if a man with wheelchair wishes to be an imam (leader of a congregational prayer)? Is he allowed to do that, given the fact that many people still interpret explicitly the regulation that makmum (member of a congregational prayer) must follow movements of imam? What if there is no accessible ablution facility in a mosque? Should a person with disability performs tayamum (dried ablution)?"
To address this issue, NUand Muhammadiyah issued Fiqh for person with disability and raise awareness of the public concerning equality for disabled communities. NU even collaborated with the Ministry of Religious Affairs to disseminate the Fiqhto mosques nationwide.
Fiqh for person with disability will fulfil civil rights of disabled community comprehensively, ranging from ubudiyah(religious rituals),muamalah(interpersonal relation), to sahusiah(public policy). This Fiqh will also protect rights of disabled women, as the most marginalized group.
To ensure the smooth implementation of the Fiqh, the government, civil societies, disabled people organizations, religious leaders, and experts of Islamic law should collaborate for accountable monitoring and evaluation. Regular capacity buildings for judges, teachers, and village officials should also be organized.
Finally, political buy-in through Perda(regional regulation)and guidelines should be issued to strengthen government officials' commitment to enforce the Fiqh. For example, the Special Province of Aceh under Syariah law have regularly issued qanun(regional regulations subjected to Islamic stipulations).
Historically speaking, during the Umayyad Caliph era in the 700s, the Caliph Al-Waleed ibn 'Abdul Malik accommodated health treatment needs for his population with disabilities through the provision of health care clinics within all his jurisdictional provinces. This idea was emulated by Caliph Umar Bin Abdul Aziz who hired support services workers for people with disabilities. This initiative resulted in social and legal impacts worldwide, in which a broad array of laws on disabilities were enacted.
In making public policy for citizens with disabilities, the government of Indonesia should not paint disabilities situation with a broad brush. Rather, Fiqhfor persons with disabilities must be taken into consideration seriously. Otherwise, there will be far-reaching consequences on well-beings of people with disabilities in the long run.
This Fiqhis a beacon of hope for future generations, to leave no one behind.
As put forward by a member of Crip Camp: "If you don't demand what you believe for yourself, you're not gonna get it".
Good Parenting Reduces the Divorce Rate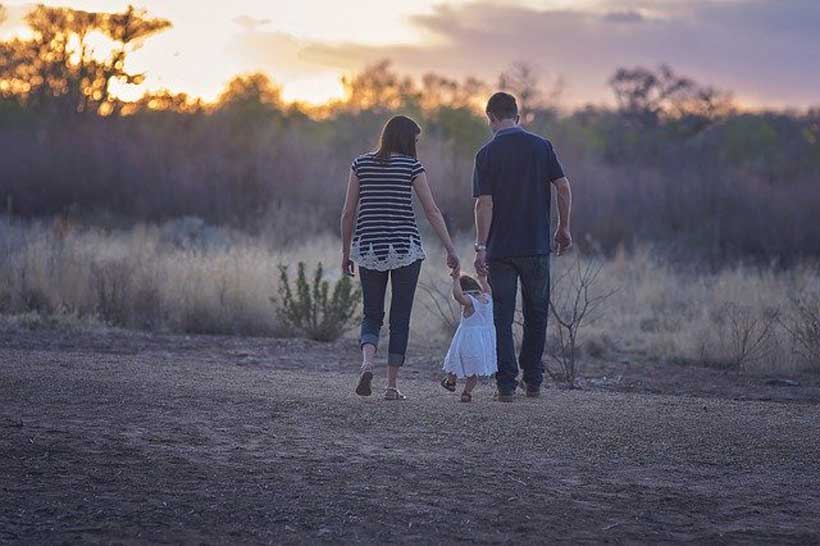 Divorce is a very stressful event. Apart from having a bad impact on children, divorce has a major impact on the survival of the husband and wife who experience it. Divorced couples visit psychiatric clinics and hospitals more than couples from intact families. Divorced couples experience anxiety, depression, feelings of anger, feelings of incompetence, rejection, and loneliness.
In Indonesia, the divorce rate from year to year shows an increasing trend. The Ministry of Religious Affairs of the Republic of Indonesia reports that since 2015 until now there has been an increase in the divorce rate. In 2015 there were 394,246 cases, in 2016 it increased to 401,717 cases, then in 2017 it increased to 415,510 cases, as well as in 2018 it continued to increase to 444,358 cases, and by 2020, per August the number had reached 306,688 cases.
The increase in the divorce rate from year to year has serious consequences in families. Conflict during the process of parental divorce and separation has a negative impact on the physical and psychological well-being of all family members. Quite a number of research results show that divorce has a negative effect on all family members, especially children. The results of Amato's research in 2011 with a meta-analysis approach to 67 study results showed that children from divorced families had lower academic achievement, behavior, psychological adjustment, self-concept and social relations than children from intact families.
Based on In the author's empirical observation, the ending of marital status for a particular family also brings several social impacts, for example: narrowing social networks which results in a lack of social support, causes negative life experiences and psychological suffering, and causes economic hardship for women.
Thus rather than that, a marriage which basically originates from an agreement between two parties, so if there is a divorce, it is certain that both parties will suffer losses. Even children from marriages who divorce will share such losses. Then, what factors cause divorce? In my opinion, the substantial cause of divorce is the parenting concept of a married couple.
Good Parenting
Parenting, generally known by the public as a pattern of parenting parents towards their children. This assumption is not completely wrong, but it must be straightened out that parenting is an ideal household conceptualization. Of course, you have to move from a husband and wife long before you have children. A husband and wife have had to discuss it long ago so that in various desired manifestations it can be carried out harmoniously together.
Parents (married couples), basically forming their children until they reach maturity will not be separated from the influence of their world. The mode of reflection on the relationship between parent and child is a complex activity that includes many specific attitudes and behaviors that work separately and collectively to influence the child's outcome and the emotional bonds in which parental behavior is expressed.
In this case, parenting can be explained in terms of two components, namely parental responsiveness and parental demandness. Parents' demands are the extent to which parents set guidelines for their children and how their discipline is based on these guidelines. Parental responsiveness is an emotional characteristic of parenting. Responsiveness continues to the extent to which parents support their children and meet the children's needs. Both responsive and demanding parenting have been linked to securing attachment to children. Referring to Baumrind (1971), he identifies three parenting styles, namely: authoritative, authoritarian, and permissive with responsive and demanding concepts in mind.
Authoritative parentingis a condition of authoritative parents as a combination of demands and responsiveness. They make logical demands, set boundaries and demand children's obedience, while at the same time, they are friendly, accept the child's point of view, and encourage children's participation in decision-making and often seek their children's views in family considerations and decisions. This type of parent is then referred to as the type of parent who monitors and disciplines their children fairly, while being very supportive at the same time.
Authoritarian parenting, a demanding and unresponsive parental condition. They engage in little reciprocal interaction with children and expect them to accept adult demands without question. Strict socialization techniques (threads, commands, physical strength, love withdrawal) are used by parents who are authoritarian and withhold self-expression and independence. Authoritarian parents tend to set high standards and guidelines and require compliance. Authoritarian parents attribute love to success and not nurturing like the other two parenting styles.
Permissive parenting, consists of several clear and predictable rules due to inconstant follow-up and neglected bad behavior, neutral or positive affective tone. They give children a high degree of freedom and do not restrain their behavior unless physical injury involves. Permissive parenting shows an overly tolerant approach to socialization with responsive and non-demanding parenting behavior. These parents are nurturing and accepting, but at the same time they avoid imposing demands and controls on the child's behavior. They have little or no hope for their children and often see their children as friends and have few boundaries.
Based on the three parenting models above that the author has reviewed and conducted a literature review, it is clear that the Good Parenting pattern that must be applied by a husband and wife is authoritative parenting. This concept implies a condition in which a positive influence on the realm of a child's life until he grows up on the aspects of education and psychological well-being is formed.
A positive parent-child relationship illustrates that the family will survive in harmony so that it becomes the foundation of a healthy home and community environment. The influence of the parents on the whole life of the child means the influence from birth to adulthood due to the parents. Children spend most of their time at home and the attitudes, behavior, standard of living, and communication of parents with their children have a major impact on the child's future life. If their parents are too strict or too obedient, it has a negative impact on their life. But the supportive, caring and flexible attitude of the parents results in a psychologically and mentally healthy child.
Parents (a married couple) should adopt an authoritative parenting style and practically apply it when dealing with their children. They are the backbone of a nation and the nation's future depends on their psychosocial development. Healthy parents can produce healthy children in exchange for a healthy nation. On the other hand, unhealthy parents (husband and wife) will have a bad influence, a small example is divorce. And this is a burden for the nation.