Vaccine Only Part of the Cure for Resumption of Pacific Travel: World Bank Report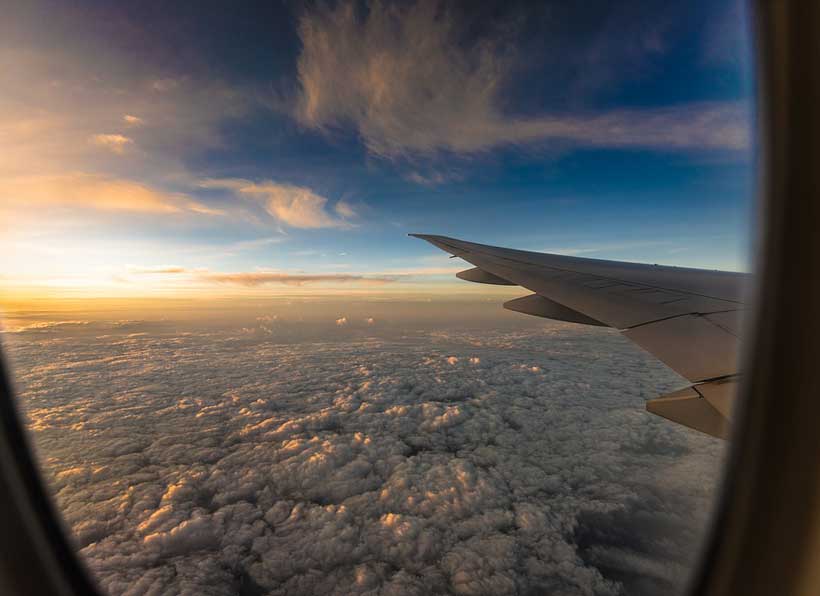 With COVID-19 vaccine distribution now in its early stages, early steps toward the resumption of labour migration in the Pacific region underway, and hopes for an international travel 'bubble' between Australia and New Zealand, questions are now arising as to what additional measures will be needed before international tourism returns to the Pacific region. In this context, World Bank analysis, How Could the Pacific Restore International Travel?, has recommended that Pacific Island countries and Papua New Guinea (PNG) take a phased approach to resuming international travel to the region in order to safeguard against COVID-19 outbreaks and ensure a steady economic recovery.
Pacific countries have, so far, managed to largely protect citizens from COVID-19 through international border closures. Yet, the economic impacts of the pandemic in the region have been significant. Recent economic modeling by the World Bank shows that all Pacific economies are estimated to have contracted in 2020– particularly those reliant on tourism. Fiji, for example, is estimated to have seen a reduction in GDP of close to 20% in 2020. While a modest recovery is expected in 2021, output levels are not expected to reach pre-COVID19 levels until 2022 or later.
"We want to assist policy makers in the Pacific and PNG to make informed decisions about the risks, and benefits, of when and how they choose to re-open to international travel," explained Michel Kerf, World Bank Country Director for Papua New Guinea and the Pacific Islands of the motivation behind producing the report.

"Due to weak health systems, any large COVID-19 outbreaks could have devastating consequences for the region. Recent World Bank surveys show that the pandemic's economic impacts and closed borders are forcing families to make tough choices, like going without food or withdrawing children from schooling, and these can have harmful consequences for years to come."
The report proposes that re-opening travel to the Pacific should be done in phases, but it cautions that relaxing strict border policies alone will not immediately deliver economic benefits. The three phases are:
Phase 1 beginning between January and July 2021: Pre-approved travel for specific groups (more temporary workers, students etc.) Strong testing and quarantine measures would be the foundation for any travel bubble.
Phase 2 beginning between June 2021 and May 2022: A 'travel bubble' with commercial flights for business and tourism. This would require sustained COVID-19 containment, improved testing and tracing, and initial roll-out of vaccinations.
Phase 3 beginning between October 2021 and October 2022: A 'new normal'. Longer term general international travel requiring wide distribution of COVID-19 vaccines and treatment with vastly improved testing and tracing.
"The 'triple win' of labor mobility – for the individual worker, for Australian and New Zealand businesses, and for PNG and Pacific economies – means we highly recommend it be prioritized in phase 1," said Andrew Blackman, author of the report.
"Tourism is also central to several Pacific economies, with many flow-on effects for domestic supply chains and benefits for both genders. Not many other industries deliver the same economic and social benefits but opening up to tourists represents a big health risk and so must be planned carefully. The World Bank is committed to supporting our partner countries across the region as they determine the best course of action," continued Mr. Blackman.

The report warns that Pacific governments and their partners will have to invest significantly in testing and tracing capabilities at every phase of re-opening, and each country will have to weigh this financial burden with the potential benefits of resuming international travel. Assuming that wide distribution of the current COVID-19 vaccines will take months, any 'new-normal' travel arrangements are unlikely to be in place before late 2021.
Based on this proposed timeline, economic activity across the Pacific could remain depressed for another 9-18 months. To help address this, the World Bank's second phase of COVID-19 support to the region will focus on helping countries address the economic and social impacts of the pandemic, support businesses, safeguard jobs, and advance the reforms needed to speed recovery towards broad-based and sustainable growth.
Promoting 'Brand Africa' to Realize the Continent's Tourism Potential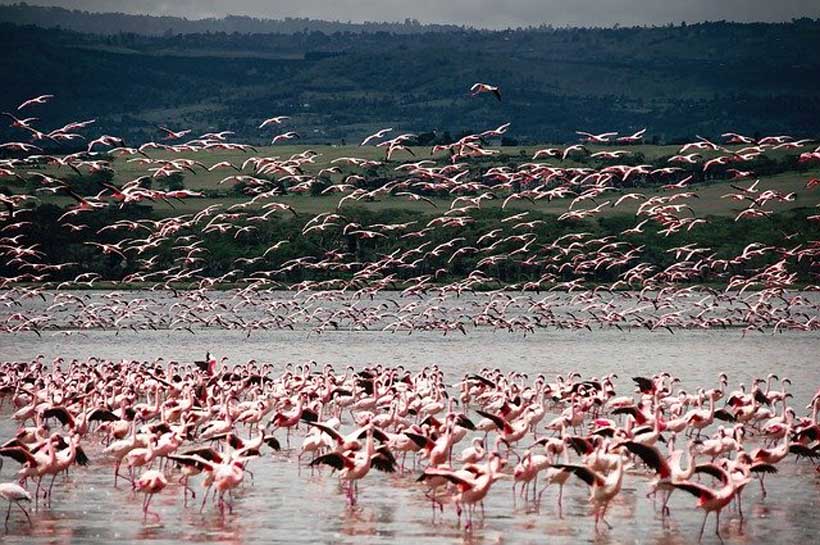 UNWTO's African Member States will work together to establish a new narrative for tourism across the continent. To better realize tourism's potential to drive recovery, UNWTO and its Members will also work with the African Union and the private sector to promote the continent to new global audiences through positive, people-centred storytelling and effective branding.
With tourism recognized as an essential pillar of sustainable and inclusive development for the continent, UNWTO welcomed high-level delegates to the first Regional Conference on Strengthening Brand Africa. The conference featured the participation of the political leadership of host country Namibia, alongside public and private sector leaders from across the continent.
UNWTO Secretary-General Zurab Pololikashvili welcomed the common determination to rethink as well as restart tourism. "African destinations must take the lead in celebrating and promoting the continent's vibrant culture, youthful energy and entrepreneur spirit, and its rich gastronomy", he said.
Windhoek Pledge puts people first
On the back of a series of workshops and a Ministerial Think Tank, UNWTO's African Member States unanimously endorsed the Windhoek Pledge on Advocating Brand Africa. Under the terms of the Windhoek Pledge, Members will engage both public and private sector stakeholders as well as local communities to build a new, inspiring narrative for tourism across the continent. They will identify positive, human-centred stories, and through strengthened partnerships with the media, showcase them to the world, reaching new and diverse tourism source markets.
Over the coming weeks, UNWTO will work with all signatories to create a common roadmap towards establishing Brand Africa. This will include establishing common values and goals and identifying funding needs and opportunities as well as providing branding toolkits for destinations, including guidelines and recommendations and training and capacity building in market intelligence, digital marketing and data management.
Bilateral meetings show support for tourism
Alongside the conference, UNWTO Secretary-General Zurab Pololikashvili, held high-level talks on the restart of tourism with President of Namibia Hage Geingob, as well as with the country's Deputy Prime Minister Netumbo Nandi-Ndaitwah and with the African Union Commissioner for Trade and Industry Albert Muchanga
New report on single-use plastic products aims to advance sustainability in travel and tourism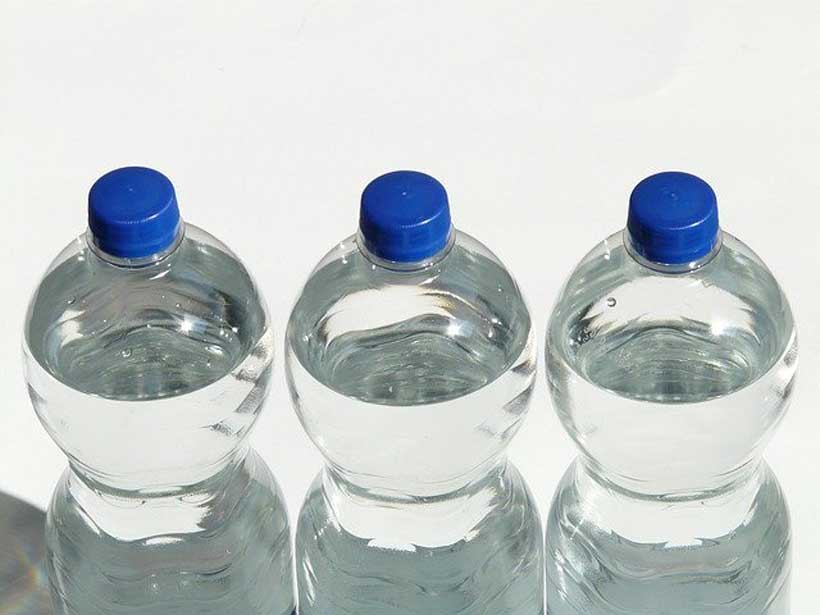 The World Travel & Tourism Council (WTTC) and the United Nations Environment Programme (UNEP), launch a major new report today, addressing the complex issue of single-use plastic products within Travel & Tourism.
'Rethinking Single-Use Plastic Products in Travel & Tourism' launches as countries around the world begin to reopen, and the Travel & Tourism sector starts to show signs of recovery from the COVID-19 pandemic which has been devastating.
The report is a first step to mapping single-use plastic products across the Travel & Tourism value chain, identifying hotspots for environmental leakages, and providing practical and strategic recommendations for businesses and policymakers.
It is intended to help stakeholders take collective steps towards coordinated actions and policies that drive a shift towards reduce and reuse models, in line with circularity principles, as well as current and future waste infrastructures.
The report's recommendations include redefining unnecessary single-use plastic products in the context of one's own business; giving contractual preference to suppliers of reusable products; proactively planning procedures that avoid a return to single-use plastic products in the event of disease outbreaks; supporting research and innovation in product design and service models that decrease the use of plastic items, and revising policies and quality standards with waste reduction, and circularity in mind.
Virginia Messina, Senior Vice President and Acting CEO, WTTC said: "WTTC is proud to release this important high-level report for the sector, focusing on sustainability and reducing waste from single-use plastic products in Travel & Tourism.
"The COVID-19 pandemic has accelerated the sustainability agenda with businesses and policymakers now putting an even stronger focus on it. As a growing priority, businesses are expected to continue to reduce single-use plastic products waste for the future and drive circularity to protect not only our people, but importantly, our planet.
"It is also becoming clear that consumers are making more conscious choices, and increasingly supporting businesses with sustainability front of mind."
Single-use plastic products can be a threat to the environment and human health and without deliberate effort across the sector, Travel & Tourism can and will contribute significantly to the issue.
The COVID-19 pandemic has had both negative and positive impacts on single-use plastics pollution.
The demand for single-use plastics items has increased with safety being a high concern among tourists and take-away services being on the rise. According to the Thailand Environment Institute, plastic waste has increased from 1,500 tons to a staggering 6,300 tons per day, owing to soaring home deliveries of food.
However, the pandemic has also catalysed consumer demand for green tourism experiences around the world, with a 2019 global study finding 82% of respondents are aware of plastic waste and are already taking practical actions to tackle pollution.
The report recognises that global solutions are required to address corporate concerns about the use of single-use plastic products. It aims to support informed decision making based on the potential impacts of trade-offs and of unintended burden shifting when considering the transition to sustainable alternatives.
Sheila Aggarwal-Khan, Director of the Economy Division, UNEP said:
"Travel & Tourism has a key role to play in addressing the triple planetary crises of climate change, biodiversity loss and pollution, as well as making circularity in the use of plastics a reality.
The advent of COVID-19 and consequent proliferation of single-use plastic products has added urgency to the crises. With this report, we hope to encourage stakeholders in this industry to come together to address this multifaceted challenge. Only by doing so, can we ensure meaningful and durable change."
With around 90 percent of ocean plastic derived from land-based sources and the annual damage of plastics to marine ecosystems amounting to US$13 billion per year, proactively addressing the challenge of plastics within the Travel & Tourism sector is key.
UNWTO and Greece to Collaborate on Maritime Tourism Research Centre
UNWTO is to collaborate with the Greek Ministry of Tourism in establishing a first research station dedicated to measuring the sustainable development of coastal and maritime tourism across the Mediterranean.
The new monitoring centre will be based at the University of the Aegean in Greece. From here, experts will capture and collate measurement data and analysis relating to the environmental, economic, and social impact of tourism.
UNWTO Secretary-General Zurab Pololikashvili said: "Coastal and Maritime tourism is one of the most important economic drivers within the Mediterranean basin. This new research centre can provide key data to guide the restart and future development of the sector, ensuring it fulfils its potential to provide opportunity for coastal communities and to protect and celebrate natural and cultural heritage."
The United Nations specialized agency and the Ministry of Tourism confirmed their collaboration on the initiative during the UNWTO High-Level Conference on Coastal and Maritime Tourism, held in Athens and co-hosted by Cruise Lines International Association (CLIA) and Celebrity Cruises.

The Tourism Minister of Greece Harry Theoharis said: "I express my immense gratitude for UNWTO's support in this endeavour. The Research Center will soon become a reference point for the study and protection of our coasts and seas."
Pierfrancesco Vago, Global Chairman of CLIA and Executive Chairman of MSC Cruises added: "CLIA is pleased to support the UNWTO research and monitoring centre on sustainability and coastal maritime tourism in the Mediterranean. As part of the cruise industry's commitment to responsible travel, we are pursuing carbon neutral cruising in Europe by 2050, and we work closely with cruise destinations and coastal communities to support economic growth in a sustainable manner.