Russia's Foreign Policy in 2021: Fourteen Practical Tasks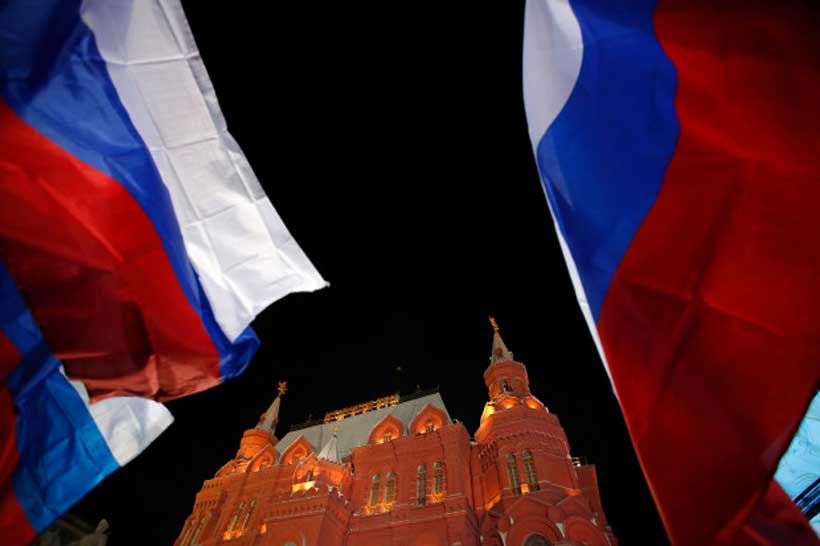 You don't need to be a prophet to predict that the coming year will be a hard one for every country in the world. It probably won't be as dramatic as 2020, but it still will be challenging. Experts are already trying to outdo each other with the lists of the numerous dangers and challenges that humanity as a whole and individual states, in particular, will have to face. Russia is certainly no exception—the idea of the country as an "island of stability" in the "raging ocean of change" is hopelessly outdated. Challenges and dangers will not bypass Moscow and will require adequate responses from the country's leadership.
Naturally, the authorities will have to look to the country's social and economic development at home for these answers, even if there is no particular desire to do so. However, foreign policy will face its share of trials and tribulations as well.
Let us attempt to formulate Russia's main foreign political tasks moving forward—tasks which, if addressed appropriately, will mean success for the country's foreign policy in the coming year. In doing this, we will try to remain firmly grounded in reality and not set patently unrealistic foreign policy goals (a new "reset" in relations with the West, resolving the territorial issue with Japan, or gaining Ukraine access to the Eurasian Economic Union).
Note that we are talking about foreign policy as a whole and not just diplomacy, which means that the Ministry of Foreign Affairs should not assume sole responsibility for everything listed below. The Ministry of Defence, Ministry of Economic Development, Ministry of Finance and Ministry of Industry and Trade, not to mention the Executive Office of the President of Russia, will also have something to do. Some of these tasks will mean getting the private sector, civil society institutions and the expert community involved. In other words, we will attempt to formulate several priorities that are national, and not agency-based.
1. Prolonging the New START. Without this treaty, bilateral U.S.-Russia strategic weapons control will collapse. President-elect Joe Biden has already said he is willing to prolong the treaty without additional provisions (it is not yet clear for how long, though). However, there is very little time to do so: the New START expires in early February, and the parties will have to agree on its prolongation within two weeks of the Democratic Administration assuming power.
2. A moratorium on deploying intermediate-range and short-range missiles in Europe. Although the INF Treaty can no longer be revived, it is quite realistic to aim for de facto compliance with its terms and conditions on the part of Russia and the West. Especially considering Moscow's willingness to extend the Treaty to Russia's disputed 9М729 systems, on the condition that the West takes into account Russia's concerns about the Aegis Ashore systems with their Mark 14 Vertical Launching Systems deployed at U.S. and NATO bases in Europe.
3. P5 Summit. Back in early 2020, Russia proposed that the five permanent members of the UN Security Council hold a meeting. For various reasons, this summit has not yet taken place, but the proposal remains highly relevant. Discussions at the meeting could cover new principles of strategic stability, as well as regional conflicts that require the Security Council's intervention. A successful outcome could give a significant impetus to further efforts to improve global governance.
4. Restoring the military dimension of the activities of the NATO-Russia Council (NRC) . In April 2014, NATO suspended military cooperation with Russia, which entailed, among other things, freezing the dialogue between their militaries via the NRC. However, many critics of this decision rightly pointed out that suspending cooperation does not necessarily have to involve severing contacts completely. It would appear that conditions for gradually relaunching regular communications between the militaries of the two sides through the NRC have emerged in the West, which would be a major contribution to security in Europe.
5. Involving Russia in implementing the EU's "green deal." The coming year could mark a breakthrough in cooperation between Moscow and Brussels on a broad range of issues related to climate change and environmental protection. In most instances, joint projects in energy conservation, the development of alternative energy sources and waste recycling are not covered by the existing EU sanctions against Moscow. Projects within the "green deal" could serve as new drivers of Russia-Europe interaction.
6. Political transit in Belarus. Any change of political regime in Belarus is, of course, a matter for the Belarusian people. However, Russia's stance could slow down or accelerate the long-overdue political change. It would be in Moscow's interests to consistently promote controlled change so that 2021 would become a watershed year in the development of Belarusian statehood. Continuing to support the status quo is fraught with grave political risks for Russia.
7. Preventing escalation in the Donbass. Regretfully, little progress was made in settling the conflict in the East of Ukraine in 2020. And it is doubtful that the situation will change in the coming year. This makes it all the more important to preserve what has been achieved—stability on the contact line between the forces of the DPR/LPR and the Ukrainian military, compliance with the ceasefire agreement, the continuation of exchanges of POWs and detained persons.
8. Preventing new armed clashes in Nagorno-Karabakh. Russia can take credit for putting an end to the military hostilities in Nagorno-Karabakh in November 2020. However, conflict potential in the region remains high, the status of Nagorno-Karabakh has not been defined, and the parties to the conflict may voice their dissatisfaction with Moscow. In 2021, the first steps towards a political settlement of the crisis should be taken, and Russia should spearhead the process and act as its external facilitator.
9. Expanding the Arctic Council's Agenda. In the spring of 2021, Russia will assume chairmanship of the Arctic Council for two years. This is a good opportunity to, first of all, prevent the organization from being pulled into the global political confrontation between the East and the West and, secondly, to expand the Council's agenda in terms of the socioeconomic development of the Arctic region and quality of life of the people living there.
10. Completing Nord Stream 2. Implementing the long-suffering gas project in 2021 would mean a major foreign political victory for Russia and demonstrate the European Union's ability to counteract the threat of U.S. sanctions successfully. It would also open up new opportunities for developing economic cooperation between Russia and the European Union.
11. Preserving the OPEC+ mechanism. With the support of Donald Trump, the OPEC+ mechanism helped the international markets overcome the collapse in global oil prices in the spring of 2020. Continued cooperation between Russia and Saudi Arabia in the coming year is critical for keeping the oil market relatively stable at around USD 50 per barrel, which would be optimal for the Russian energy sector.
12. Diversifying economic cooperation with China. In 2020, Russia succeeded in avoiding a sharp drop in its trade with China. However, the trade structure is still largely archaic and needs to be further diversified. Additionally, 2021 should include the important objective of establishing new technological chains and implementing large investment projects.
13. Launching economic and political reforms in Syria. Presidential elections are set to be held in Syria in 2021. They will provide a picture of the country's development over the past seven years. After the elections, Russia will have the opportunity to more actively influence Damascus with a view to improving the efficiency of the Syrian economy, shaping a more inclusive political system, stepping up the activities of the Syrian Constitutional Committee, etc.
14. Preventing a crisis in Russia-Turkey relations. Ankara remains an important partner for Moscow. However, the stances of the two parties diverge significantly on many important issues, including Syria, Libya, the Eastern Mediterranean, Nagorno-Karabakh, Crimea and others. Success for Moscow in this area would entail preventing its relations with Turkey from worsening while simultaneously avoiding excessive concessions to the Turkish leadership.
Clearly, this list does not feature tasks related to possible "black swans" sailing into Russia's foreign political horizons—unforeseen changes in the international situation to which Moscow will somehow have to respond. It is also clear that not all items on the list will be implemented, and the list itself may be seen as subjective and incomplete. However, we may assume that if at least half of these tasks are fulfilled, then the next 12 months can be rightfully deemed a success for Russia's foreign policy.
From our partner RIAC
How to strengthen the unity of the people of Russia?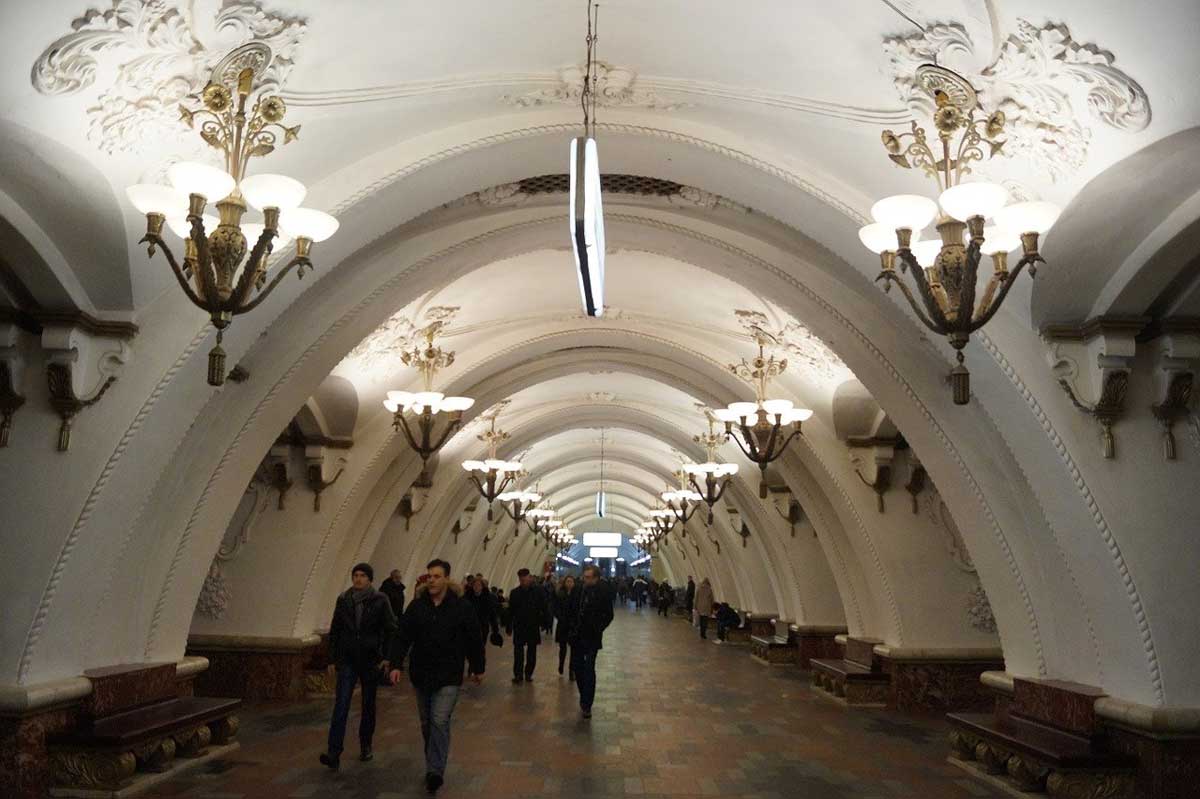 The significance of the recent changes to the Russian Constitution, and topical issues of interethnic relations were the centerpiece of an online international conference held at the Moscow headquarters of the Public Chamber of Russia.
Opening the conference, "We are the multinational people of the Russian Federation: unity in diversity," the chairman of the Public Chamber's Commission and member of the Presidential Council for Interethnic Relations, Vladimir Zorin, described the period when the Constitution was adopted as very difficult and characterized by an active development of new concepts and approaches pertaining to interethnic relations. The 1991 breakup of the Soviet Union, then one of the world's two superpowers, brought about a flurry of serious problems, many of ethno-political nature, which rippled out into the outside world. These included a resurgence of national and cultural self-awareness of Russia's many peoples, a religious revival, the exacerbation of old and the emergence of new ethno-political conflicts, and finally, the growth of ethnic and ethno-confessional separatism, which sometimes degenerated into open terrorism. All this threatened the very existence of the Russian Federation as a sovereign state. Russia was forced to make a swift transition from the Soviet to what was then perceived as a liberal-democratic model of "minimal state," paying an enormous socio-economic and political price for that changeover, which ignored Russia's traditional values and historical continuity and, at the end of the day, proved largely counterproductive. And all this time, sociologists and politicians alike have been searching for the optimal way of establishing Russia's statehood and for an ideological doctrine that would be consistent with this country's traditional values.
The Constitution, adopted on December 12, 1993, contained a number of innovations that laid the foundations for a new society. In its original version, it made no mention of the country's ethnic and state makeup, as well as of differentiation between the subjects of the Russian Federation along ethnic-state, administrative-territorial and ethno-territorial lines. Neither did it provide the right or the procedure for their exit from the federation. Thus, the people's right to self-determination is clearly interpreted as self-determination within Russia.
The Constitution allows broader legal regulation of ethnic-related processes, and of ethnic and civil identification at the personal, regional and national levels. In keeping with Section 2 of Article 26 of the Constitution, people are free to determine and indicate their nationality, and no one can be forced to either determine of indicate his or her nationality.
"The amendments proposed in the course of the discussion of the results of the nationwide vote on July 1, 2020, enlarged on these approaches. As a result, in recent years, the ethno-cultural sovereignty of the Russian Federation has been restored, with the state focusing once again on issues of an ethno-political nature," Zorin concluded.
The head of the General Secretariat of the Eurasian Peoples' Assembly, Svetlana Smirnova, noted that on the basis of the proposed constitutional changes, work is already underway to enshrine them in the law.
"This conference was on the list of events that are part of our program and were approved by the Federal Agency for Ethnic Affairs. This year is the first time that our federal and national-territorial cultural autonomies and associations have had the opportunity to hold events with the Agency's support. Our main goal is to further improve the mechanisms for strengthening the civic unity of the Russian nation, preserve and develop ethno-cultural and linguistic diversity, popularize the spiritual and moral values ​​of the peoples of Russia in accordance with the amendments to the Constitution," Smirnova noted.
One of the most important constitutional amendments makes it incumbent on the Russian Federation to help compatriots living abroad exercise their rights to protect their interests and preserve their Russian and cultural identity. The state safeguards the cultural identity of all peoples and ethnic communities, guarantees the preservation of the country's ethno-cultural and linguistic diversity. This is not just a declaration. According to the State Ethnic Policy Strategy of the Russian Federation, adopted in 2012, there are people of 193 nationalities now living in the Russian Federation and speaking 277 languages ​​and dialects. At the same time, 87 languages ​​are used in the system of education. By the time the amended version of the Strategy was adopted six years later, their number had already risen to 105. This requires additional efforts and financing needed to write new textbooks and train school and university teachers, and the Russian state is ready to foot the bill.
"In our country, as one of the world's most multi-ethnic and multilingual states, issues of ethnic policy are of particular relevance," said Anna Kotova, State Secretary – Deputy Head of the Federal Agency for Ethnic Affairs.
Leokadia Drobizheva, who heads the Center for the Study of Interethnic Relations at the Russian Academy of Sciences' Institute of Sociology, emphasized the all-importance for any country of the concept of "consent" that was added to the text of the State Ethnic Policy Strategy in 2012. Without this, it is impossible to implement either economic or cultural plans.
"This concept meant not just good relations between people, but also trust and the ability to coordinate their interests and settle disputes," she explained.
According to the results of a sociological survey published by the All-Russian Center for the Study of Public Opinion (VTsIOM) and the Public Opinion Foundation (FOM), the indicator of trust in Russian society is constantly fluctuating, especially since the onset of the COVID-19 pandemic in 2020. And still, apart from their desire to survive, our people also demonstrated a an acute sense of compatibility and a desire to help each other, especially in multiethnic places like Astrakhan region, Bashkortostan, Tatarstan, Yakutia and Karelia. The respondents named family, work and material wellbeing as their main values. They also mentioned equality of all people before the law, justice, equal opportunities for education and work, as well as the right for paid vacations among the goals that need to be achieved to maintain unity. Thus, the concept of "consent," introduced into the Strategy, is provided with the most important social functions for a person, which also pertains to interethnic relations in Russia.
"Currently, only 4 percent of our citizens have experienced prejudice based on their ethnicity and race. However, the actual percentage of such attitudes is higher and varies depending on the situation in the region, with 78-80 percent of those polled saying that they do not experience any negativity. On the other hand, we know that such problems arise regularly and need to be taken into account in order to ensure effective prevention of extremism. First of all, we are talking about the observance of a citizen's constitutional rights. One's nationality should not impede employment or career growth, and this is something about 40 percent of respondents are concerned about. The situation in Bashkiria, Yakutia and Tatarstan deserves special attention and here we have no reason for complacence," Drobizheva noted.
In turn, the concept of "consent" is directly related to Russian identity. Even though Russian citizens are primarily concerned about their material wellbeing, it is equally important that they feel themselves as being one people. According to data released by VTsIOM, before the pandemic struck, 90 percent of those surveyed identified themselves as Russian citizens. This is a very high percentage, of course. However, Russian citizens differ in their perception of national identity. While some of them associate themselves primarily with a single state, the majority associate themselves with the legal field they live in. At the same time, when it comes to history and culture, just under 50 percent of respondents said that besides unifying tendencies there are also separatist tendencies there, depending on the region.
"This area deserves close and delicate attention," Leokadia Drobizheva concluded.
From our partner International Affairs
Russia took a stance on friendship with China
Russia proved its sincere friendship with China by canceling its Summit meeting with India, on charges of its too much pro-American policies.
Russia and India signed a treaty of Strategic friendship in the year 2000. Russian helped India in many aspects, including market access, economic assistance, technology transfer, and defense cooperation. In fact, the Indian defense Industry was based on Russian technical assistance. Russian was extending its full diplomatic and political support under this agreement.
Since signing the strategic agreement, there was a summit meeting every year without any disruption for consecutive 19 years. But this year, the meeting was postponed a couple of times and finally canceled.
The political gurus foresee a severe rift in Russia-India relations. Not only different interests but opposite interests, which might lead to further consequences shortly.
India was developing its relations with America rapidly. India hired politicians, senators, Congress members, and media houses for lobbying inside America to promote Indian narrative and importance among the US-Administration. Gradually, India convinced US-Administration and developed close relations. Signing as A major Defense Partner and series of strategic agreements with the US, BECA (Basic Exchange and Cooperation Agreement)being the last in sequence, has completed the close alliance between the US and India.
Indian role in Asia-Pacific Alliance and the US, Australia, and Japan is evident that Indian interests have aligned with America entirely. The alliance is to encircle China, counter China, and resist the Chinese rise. Whereas Russian interests are opposite, it cooperates with China, supports China, and maintains peace and security in the region and globally.
Russian interests and Indian interests were in a direct collision. Russia has declared its relations with China more strategic, and any country wanted to harm China, Russia feels its obligation to cut ties with them.
It was Russian who made it possible that India joined SCO. But now, many member countries in SCO doubt Indian role in SCO, as Indian interests coincide with America rather than SCO. Some member countries may ask for banning Indian presence in SCO, as it concerns the organization's security and privacy.
India is also a member of BRICS, where Russia and China are also present. If India keeps opposing China and its mega initiatives BRI and keeps its border disputes with China, it might become very uncomfortable to keep its membership.
India might be wanted to play smartly, getting benefits from Russia while silently serving American interests. It might not work anymore. India needs to make its mind-set, either to be sincere in SCO, BRICS, relations with Russia and China, etc., and declare its straightforward policy. Keep its feet on two boats, going in opposite directions, may fail.
Many countries in the world are declared to be on the American block, and it is accepted. There is no harm to be in any club. But the problem with India is to be in two blocks simultaneously. It creates many suspicions.
Recently, Russia is in close relations with Pakistan, Turkey, and Iraan, while India has rivalries with all of them. It will also be difficult for Russia to maintains good relations with India while developing ties with Indian adversaries. Indian role in Afghanistan is also against the interests of Russia. Russian supports peace and stability in Afghanistan, whereas India opposes it. In geopolitics, Russia, China, Pakistan, Iran, and Turkey are emerging a block, where India is the adversary to all of them.
Speaking via video link to the Russian international affairs council, a state-run think tank, recently Russian Foreign Minister Sergey Lavrov, while referring to the Quad group, said Western countries were trying to weaken India's close ties and Russia.
Russian Ambassador to India, Nikolai Kudashiv, proposed a Eurasian treaty in the Indian Ocean — so it is crucial to understand what Russia has in common with the Quad Group.
"The United States and Russia are at odds with each other. The United States is in the Quad. In this way, India will become part of the 'anti-Russia' tent. The Russian Navy in the Indo-Pacific could be in danger.
Tensions between India and China in the Ladakh region have been high since May this year. When things got worse, it was in Russia that Indian Defence Minister Rajnath Singh met with the Chinese Defence Minister. Many experts believe that Russia has acted as a mediator between the two countries at the behest of India. Russia had also played a similar role during the Doklam conflict. Some experts believe that it is immoral for India to be part of an "anti-China group" even when the border dispute between India and China continues, and Russia is playing a mediating role.
Russia Moves East, India West, Straining Ties
"Russia is losing India!"—I have been hearing such lamentations in Moscow for as long as I have followed world politics. Pessimism and alarmism are not a rare phenomenon among intellectuals and experts in any country, Russia included.
Manifestations of Russian-Indian relations losing their past dynamics are plenty. The bilateral trade is negligible. Today, Russia trades with India about 10 times less than it does with China. The military technical cooperation between Moscow and New Delhi experiences many complications and even setbacks due to the growing Western presence in the Indian defense market and with the current Prime Minister Modi's "Make in India" industrial strategy. There are significant areas of disagreement between the two countries on many international matters including QUAD, Afghanistan, the China-proposed Belt and Road Initiative and others. In 2020, for the first time in 20 years, Moscow and New Delhi failed to conduct their regular annual summit meeting.
Of course, neither of these symptoms suggests that the overall relationship is going down the drain. The history of productive cooperation between Moscow and New Delhi is too long to be seriously challenged by a few economic or geopolitical nuisances. The Russian-Indian "privileged strategic partnership" continues to serve as a model great power relationship in many ways, even when the two sides "agree to disagree" on various specific matters.
Still, there should be no room for complacency from either side in the bilateral relationship. It is not only red tape, bureaucratic inertia, communication failures, personal ambitions, or situational omissions that warrant closer scrutiny. The overall trends in global politics also call for a thoughtful reassessment of the Russian-Indian partnership.
The world moves, albeit slowly and reluctantly, to a new geopolitical and geoeconomic bipolarity. Year after year, Moscow is moving east, enhancing its ties to China. Year after year, New Delhi is moving west, building stronger links to the US. If this trend continues into the mid-term future, the two friendly countries might ultimately find themselves in the opposite geopolitical and economic blocks, and the Eurasian space will split into two pieces. Over time, Moscow and New Delhi will find it more challenging to maintain their bilateral cooperation even at the current levels, not to mention it is further deepening and broadening.
Neither Moscow nor New Delhi have capacities to change the trajectory of the international system unilaterally or even in a consorted effort. However, neither Moscow nor New Delhi should limit themselves to a position of mere observers of the approaching global bipolarity. Russia and India (as well as the EU and many other international actors) are going to lose a lot if they have to take sides in this forthcoming US-China rivalry. On the contrary, it is in their best interests to confront this bipolarity and to mitigate it to the extent possible with a new emphasis on multilateralism.
India, China and Russia are all members of BRICS and of SCO; Moscow could work harder making these institutions more efficient in reaching common denominators for even highly sensitive security and development issues. There is also a separate mechanism of the Russia-India-China trilateral consultations, which deserves more attention than it gets today.
The future of Eurasia at the end of the day depends largely on the future of the China-India relationship. No outside players, Russia including, can "fix" this relationship for Beijing and New Delhi. However, outside players, Russia included, can assist in turning this relationship around by offering positive incentives for both sides to work together in trilateral or other multilateral formats. The alternative approach—trying to balance Beijing and New Delhi against the other—might give Moscow certain situational advantages, but it will not serve Russia's long-term interests.
Moscow could offer India and Beijing new opportunities for trilateral development projects in the Arctic region, in Central Asia or even in the Russian Far East. Agriculture and food processing might represent another area for trilateral cooperation. The three countries could consider working together in pharma and health sector, where they also complement each other.
In sum, decision-makers in Moscow should not regard China and India as two parallel foreign policy priorities that Russia has to choose between and/or keep separate from each other. They should rather approach Beijing and New Delhi as partners, which will become more valuable for Russia if they find ways to work more actively with each other.
From our partner RIAC