Viet Nam and the WEF Launch Partnership to Tackle Plastic Pollution
Viet Nam's leading environmental policy-makers, experts, business leaders, local and international organizations today endorsed an action platform, which aims to help Viet Nam dramatically reduce the flow of plastic waste into land and ocean, develop a roadmap to eliminate single-use plastic, non-biodegradable plastic bags, especially in cities, coastal tourist destinations and marine protected areas.
The Viet Nam National Plastic Action Partnership (NPAP) is a collaboration between the Government of Viet Nam, represented by the Ministry of Natural Resources and Environment and the Global Plastic Action Partnership, a multistakeholder platform at the World Economic Forum that translates commitments to reduce plastic pollution and develop a circular economy.
Under international experts' "business-as-usual" projections, plastic waste leakage into the nation's water bodies is expected to grow by 106% between 2021 and 2030, unless bold, systemic action is taken to address the root causes of this plastic pollution crisis. These include material redesign, sustainable production and consumption to strengthening waste management capacity.
Under Prime Minister Nguyễn Xuân Phúc's Decision No. 1746/QĐ-TTg on 4 December, 2019, the Government of Viet Nam has established a series of time-bound targets for addressing the plastic pollution crisis. These include cutting plastic waste in marine bodies by one-half by 2025, achieving a 75% reduction in marine plastics by 2030, and eliminating single-use plastics and non-biodegradable bags from coastal tourist destinations and marine protected areas by 2030.
On November 17, the National Assembly of Vietnam passed the Law on Environmental Protection (amended) 2020 with breakthrough contents on minimizing, reusing, recycling and treating plastic waste; prevention of marine plastic waste pollution, which prescribes responsibilities for organizations and individuals to limit the use, reduce, segregate and dispose wastes which are single-use plastic products and non-biodegrade plastic bags.
The Viet Nam National Plastic Action Partnership aims to help accelerate progress of the vibrant community of plastic action initiatives already active in Viet Nam towards these targets. NPAP will be playing a convening and connecting role, bringing together public, private and civil society stakeholders to align behind a common approach for tackling plastic waste and pollution, as well as transitioning to a sustainable circular economy model for plastics.
"We are looking forward to the contribution from the NPAP to support strategies, plans and schemes for plastic waste management in Viet Nam, facilitate meaningful initiatives in addressing plastic pollution and promote circular economic development in Viet Nam and in the ASEAN. I hope that the Program that we launched today will create a foundation for partnerships between regulators, business community, bilateral and multilateral international partners to effectively tackle the plastic pollution problem, as well as promote sustainable plastic production and consumption through developing of a circular economy for plastics. Thereby, Vietnam will contribute to the global efforts to tackle the plastic pollution problem" said Tran Hong Ha, Minister of Nature Resources and Environment, Viet Nam.
Among the NPAP's key deliverables is the development and introduction of a national action road map, endorsed by a cross-section of the country's leading experts, which lays out tangible system change interventions that the nation needs to pursue to halt the mounting plastic pollution and marine plastic debris crisis. The road map is expected to be released in the next few months.
"Through this collaboration, we are delighted to build on and strengthen the ties between the World Economic Forum and Viet Nam – one that is based on a mutual desire to adopt more sustainable and circular models that both benefit Viet Nam's precious marine ecosystem and protect the livelihoods of Vietnamese people," said Kristin Hughes, Director of the Global Plastic Action Partnership and Member of the Executive Committee, World Economic Forum. "Today, Viet Nam has officially become one of the early adopters of our unique multistakeholder collaboration model for accelerating plastic action, alongside Indonesia and Ghana. I expect the lessons and successes from this partnership will inform and catalyse similarly ambitious initiatives among other nations in the Asia-Pacific region."
First conceptualized by the Government of Viet Nam and the Global Plastic Action Partnership at the World Economic Forum's Annual Meeting in Davos-Klosters, this locally-driven partnership has been brought to life with the instrumental support of private sector and civil society organizations in Viet Nam.
"The UK has been a strong supporter of the Global Plastic Action Partnership since 2018, with USD 3.5 million equivalent of UK Aid invested. It is a great pleasure to witness the launch of the National Plastic Action Partnership in Vietnam today. We support its work with the Government of Viet Nam to promote actions to tackle plastic waste in the country." – highlighted by Marcus Winsley, Deputy Head of Mission at the British Embassy in Viet Nam. "Plastic pollution is a global issue and we need global collaboration to tackle it. The UK is pleased to play a part and have the opportunity to support the development of a dynamic and cross-sectoral mechanism to do this at regional, national and subnational levels".
"As a co-founding member of the Viet Nam NPAP with the World Economic Forum, WWF-Viet Nam applauds the leadership from the Government of Viet Nam and the companionship from other partners, to advance national and sub-national actions to deliver our national plastic mitigation targets and create a green circular economy," said Van Ngoc Thinh, Country Director of WWF Viet Nam. "In our effort to support the NPAP programme and the Vietnamese government, WWF-Vietnam is also sponsoring and co-implementing the Mitigating Marine Plastic Debris in Vietnam project. In coordination with the Vietnam Administration of Seas and Islands in this project, we expect the project will contribute to tackling the environmental impact of plastic waste through the development of technical guidelines to support the implementation of solid waste management policies, communication activities, capacity building, awareness raising and behavioural change relating to plastic waste consumption."
"Canada is proud to be a founding member of the Global Plastic Action Partnership and is investing CAD$6M to support the implementation of NPAPs including in Indonesia, Ghana and Vietnam," said Deborah Paul, Canadian Ambassador to Vietnam. "We pay particular attention to addressing inequalities and vulnerabilities across the entire plastics management lifecycle, especially concerning women and girls and marginalised groups who are disproportionally affected by plastic pollution".
"We are honoured to be invited by the Viet Nam NPAP to champion this initiative, and have decided to participate as the objectives of the programme are in alignment with our sustainability goals," said Nguyen Viet Quang, Chief Executive Officer of Vingroup, a founding member of the NPAP.
The Program Launching Ceremony was co-organized by the Ministry of Natural Resources and Environment, the World Economic Forum and the World Wide Fund for Nature in Viet Nam.For more information about the Viet Nam NPAP and its deliverables and work plan, visit the Global Plastic Action Partnership website or refer to its 2020 annual impact report.
New project to help 30 developing countries tackle marine litter scourge
A UN-backed initiative aims to turn the tide on marine litter, in line with the global development goal on conserving and sustainably using the oceans, seas and marine resources.
The GloLitter Partnerships Project will support 30 developing countries in preventing and reducing marine litter from the maritime transport and fisheries sectors, which includes plastic litter such as lost or discarded fishing gear.
The project was launched on Thursday by the Food and Agriculture Organization (FAO) and the International Maritime Organization (IMO), with initial funding from Norway.
Protecting oceans and livelihoods
"Plastic litter has a devastating impact on marine life and human health", said Manuel Barange, FAO's Director of Fisheries and Aquaculture. "This initiative is an important step in tackling the issue and will help protect the ocean ecosystem as well as the livelihoods of those who depend on it."
Protecting the marine environment is the objective of Sustainable Development Goal 14, part of the 2030 Agenda to create a more just and equitable future for all people and the planet.
The GloLitter project will help countries apply best practices for the prevention and reduction of marine plastic litter, in an effort to safeguard the world's coastal and marine resources.
Actions will include encouraging fishing gear to be marked so that it can be traced if lost or discarded at sea. Another focus will be on the availability and adequacy of port reception facilities and their connection to national waste management systems.
"Marine litter is a scourge on the oceans and on the planet", said Jose Matheickal, Head of the IMO's Department for Partnerships and Projects. "I am delighted that we have more than 30 countries committed to this initiative and working with IMO and FAO to address this issue."
Five regions represented
The nations taking part in the GloLitter project are in Asia, Africa, the Caribbean, Latin America and the Pacific.
They will also receive technical assistance and training, as well as guidance documents and other tools to help enforce existing regulations.
The project will promote compliance with relevant international instruments, including the Voluntary Guidelines for the Marking of Fishing Gear, and the International Convention for the Prevention of Pollution from Ships (MARPOL), which contains regulations against discharging plastics into the sea.
Paris goals still 'long way off'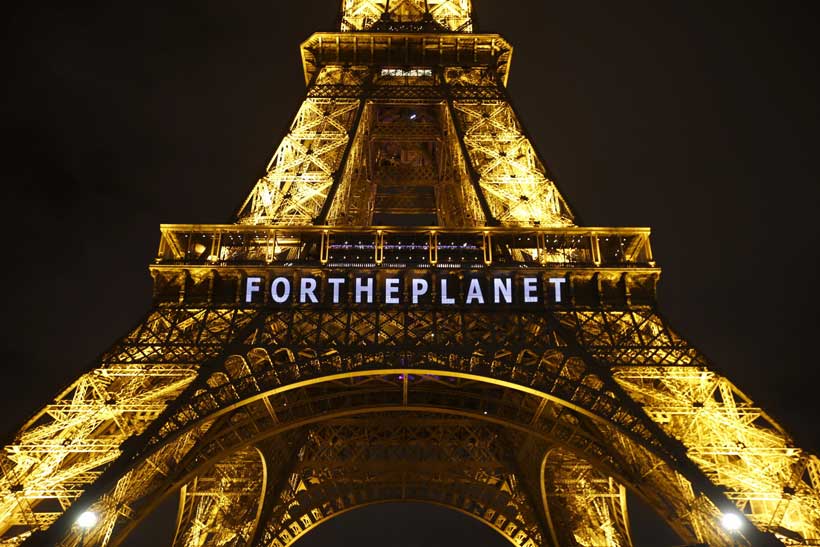 The world is "a long way off" from meeting the goals of the landmark Paris Agreement on Climate Change, the President of the crucial upcoming UN climate conference, COP26, said on Thursday.
British politician Alok Sharma was speaking during a global discussion on the 'green' transition in sectors such as energy, transport and food systems, held as part of the 2021 Spring Meetings of the World Bank and the International Monetary Fund (IMF).
"Oceans are warming, storms are intensifying, and yet we are a long way off meeting the goals of the Paris Agreement", he told the virtual meeting. "Unless we act now, the human, economic and environmental cost will dwarf anything that humanity has seen before."
John Kerry: Last chance to get serious
COP26, which will be held this November in Glasgow, Scotland, aims to accelerate action towards the Paris treaty goals, which centre around limiting global temperature rise to 1.5 degrees above pre-industrial levels by curbing greenhouse gas emissions.
John Kerry, US Special Presidential Envoy for Climate, called the conference "the last best opportunity we have to get real and serious." He particularly urged developed countries to step up efforts to reduce emissions.
"It is essential we raise ambition; we make Glasgow the next step in defining not what we're willing to do but what we really need to do in order to be able to get the job done."
Prince William: Invest in nature
For Prince William, the Duke of Cambridge, COP26 represents an opportunity to put nature at the heart of the climate fight. He called for banks to invest in nature, noting that spending so far has been minimal.
"We cannot recover sustainably from coronavirus, eradicate global poverty, achieve net-zero emissions, or adapt to climate change, without investing in nature", he said.
UN envoy on energy for all
Energy access must also be part of the green transition, according to Damilola Ogunbiyi, Chief Executive Officer at Sustainable Energy for All (SEforALL), a UN partner.
Globally, nearly 800 million people do not have access to electricity, while 2.8 billion lack access to clean cooking sources, she said, which is equivalent to the populations of Africa, Europe and China combined.
To change their lives, she recommended that governments focus on policies in the areas of promoting renewable and sustainable energy, and on ease of doing business and regulations. Again, financing here is needed, together with commitment.
"We all see that globally, when we come together, just the amazing work we can do, and the COVID vaccine is a perfect example", said Ms. Ogunbiyi, who is also the Special Representative of the UN Secretary-General for Sustainable Energy for All.
"We literally have to have a COVID vaccine response to help a lot of developing countries because it's not that they don't want to transition, or they don't want to do the right thing. It's a fact that if you do need to transition, there is a lot of funding that is needed.
New UN resolution reinforces link between human rights and the environment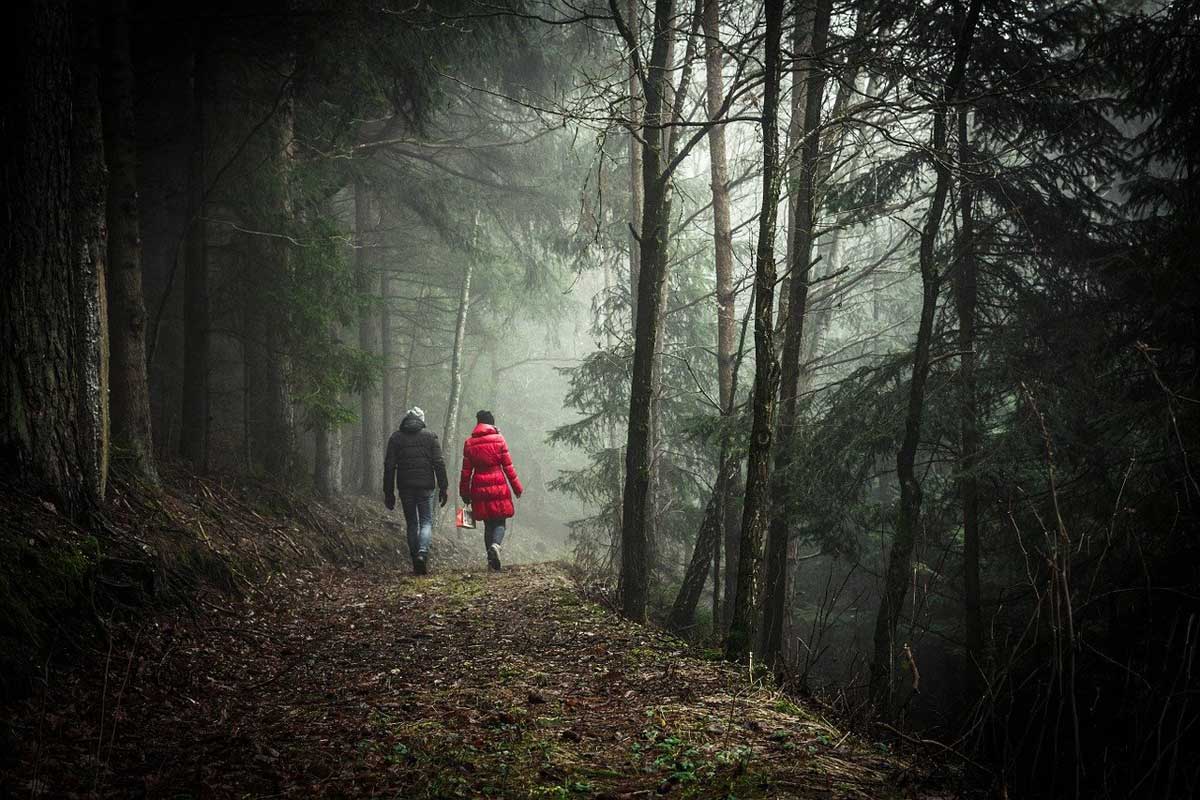 In late March, the United Nations Human Rights Council adopted a resolution that calls for a human-rights-based approach to conserving and restoring natural spaces. We speak with the Acting Director of the United Nations Environment Programme's (UNEP's) Law Division, Arnold Kreilhuber, to find out how the resolution will help safeguard the environment and contribute to sustainable development.
United Nations Environment Programme (UNEP): The Human Rights Council adopted its first resolution on human rights and the environment in 2011. What has changed since then and how is this resolution different?
Arnold Kreilhuber (AK): Since 2011 we have seen important developments regarding the undeniable link between human rights and the environment, which are reflected in this resolution (46/L.6.Rev1).
First, the human rights obligations on states relating to the environment have become clearer and more accepted. More than 155 states have now recognized some form of a right to a healthy environment in international agreements or their national constitutions, legislation, or policies.
Second, the resolution notes and advances the need for a human-rights-based approach in the context of conserving, restoring and sustainably using biodiversity, particularly in the context of the ongoing post-2020 biodiversity framework negotiations and the One Health initiative. Third, all the resolutions adopted by the Human Rights Council on human rights and the environment over the last decade have, step-by-step, paved the way for the possible global recognition of the right to a healthy environment. The last decade of action on this topic resulted in a statement by states in which they commit to proceeding with negotiations towards adopting a resolution proclaiming the right by the UN.
UNEP: How will the resolution affect the work of UNEP and how could it contribute to the achievement of global environmental and human rights goals?
AK: The resolution is a strong vote of confidence in UNEP's work on environmental rights. It welcomes UNEP's work, particularly in the implementation of the UN Secretary General's Call to Action for Human Rights. It will help advance our ongoing partnership on environmental rights with the Office of the High Commissioner for Human Rights (OHCHR), the UN Development Programme (UNDP) and other key partners.
The resolution explicitly recalls the fifth session of the United Nations Environment Assembly in February 2021, where Member States endorsed UNEP's Medium-Term Strategy. This is an important acknowledgement of UNEP's commitment to work on advancing human rights obligations related to the enjoyment of a safe, clean, healthy, and sustainable environment.
UNEP: The resolution calls on states to take a rights-based approach to biodiversity-related matters. What does this mean in a practical sense?
AK: This is a very important and timely call as the world is preparing to adopt a new Global Biodiversity Framework in 2021. The integration of environmental and human rights would be key to ensuring a healthy, biologically diverse and sustainable planet for present and future generations and in supporting the achievement of the Sustainable Development Goals (SDGs).
To assist states and other stakeholders in taking a rights-based approach, UNEP and OHCHR published key messages on biodiversity and human rights. The messages set out ways of incorporating a rights-based approach to biodiversity-related matters, which include practices related to participation in land and resource governance, accountability, cooperation at all levels, education, and the protection of indigenous peoples and environmental human rights defenders engaged in biodiversity-related protection activities.
UNEP: States also signed a joint statement, expressing their intent to proceed with discussions for a resolution on the right to a healthy environment. What is the significance of this statement and what issues will be discussed?
AK: This is a remarkable outcome. The joint statement, signed by 69 states, represents an unprecedented level of support for the global recognition of the right to a healthy environment and a commitment to proceed with the process of formalising this recognition. A number of states in the past have expressed their support for the global recognition of the right but an explicit, strong intent signed by 69 states has never before been accomplished.
Such a statement helps to accelerate the momentum built around the recognition of the right to a healthy environment. This has the support of the UN Secretary-General, heads of UN agencies, including the Executive Director of UNEP, 15 UN entities as well as over 1,100 civil society and indigenous organizations who signed a pledge calling for the recognition of that right.
The next steps will depend on states as it will be an inter-governmental negotiation with the participation of other stakeholders. We expect that states will discuss procedural aspects of the resolution and substantive aspects of the right, including the scope and content of the resolution. UNEP is fully committed to supporting states in achieving this goal.
UNEP: What are the benefits of the global recognition?
AK: UNEP sees several benefits of the recognition of the right to a healthy environment. Among others, UNEP expects that the global recognition of the right to a healthy environment will serve as a catalyst in addressing a triple planetary crisis: climate change, loss of biodiversity and pollution.
Evidence shows that the recognition of the right to a healthy environment has contributed to stronger environmental laws and policies, improved implementation and enforcement of those laws and policies, increased levels of public participation in environmental decision-making and has enhanced access to information and access to justice. In short, it has contributed to improved environmental outcomes.
The recognition of the right to a healthy environment at the global level will support efforts to address environmental crises in a more coordinated, effective and non-discriminatory manner, help achieve the SDGs, provide stronger protection of rights and of the people defending the environment, and help create a world where people can live in harmony with nature.
UNEP: Do UN resolutions make a difference? Is there any evidence of that from the past?
AK: Studies show that UN resolutions have made a difference. An example can be drawn from the process of the formal recognition of the right to water and sanitation as an independent human right by the UN General Assembly Resolution (64/292) in July 2010. The recognition spurred the inclusion of the right to water and sanitation in national constitutions, laws and policies and resulted in positive effects on global water governance and outcomes. Since the adoption of the resolution, countless people have gained access to safe drinking water and sanitation, creating a transformative change in their lives. We expect the UN resolution on the right to a healthy environment would have an important and positive impact on the lives of people on the ground.