Authors: Harsh Mahaseth and Pranjal Risal*
There is a link between human health and that of animals and the environment but this phenomenon has been worsened by the increased rates of environmental degradation combined with high levels of urbanisation. International environmental law (IEL) has not been able to fully adopt an approach which ties these interconnectedness between humans, animals and the environment. IEL have mostly been piecemeal and reactive in nature.
Both global health and climate change are collective action problems, but both have similar problems: they require a lot of research to be done and individual action of the states. While the governments have taken unprecedented measures to limit the spread of the virus, the same has not been seen being done for climate change. Now if we look at how mitigating climate change a few months ago would have been a huge issue due to economic growth and governments not willing to prioritize mitigating climate change also due to minimal budgets for climate finance; and now if we see during the emergency that the response of the governments were sudden and at such speed and scale, which has also shown its effect on the environment. Now imagine what could have been done if climate change would have been taken seriously. By the month of April, the United States and Japan approved an additional fiscal package of $483 billion and $83 billion respectively. Also in the same month the Group of Twenty(G20) added global fiscal support which was $8 trillion. The UN's Intergovernmental Panel on Climate Change (IPCC) says that an annual investment of $2.4 trillion is needed in the energy system alone until 2035 to limit temperature rise to below 1.5 °C from pre-industrial levels. Here, we could trace the disparity in global response with regards to the pandemic and climate change. If a pandemic could compel nations to impulsively discharge fiscal support then why not the same for the climate change as it too does have adverse impact on the long run.
COVID AND IEL
There have been different approaches from various nations to tackle the issues created by the pandemic. The United States Environmental Protection Agency (US EPA) has suspended some environmental law requirements in response to the outbreak. While the Australian authorities such as the New South Wales Environment Protection Authority (NSW EPA), Environment Protection Authority Victoria (VIC EPA), and Western Australian Department of Water and Environmental Regulation (WA DWER), which all of which have placed the onus on the businesses for continued compliance. So you can see a stark difference with one providing relaxed obligations while the other strongly placing the onus on businesses to respond and manage compliance. Also, in the US recycling programs have been halted, industries have reverted to single use disposable plastic bags, Starbucks as well have announced a temporary ban on reusable cups.
The impact of pandemic has mostly been positive towards the protection of the environment whether through improved air quality or reduced greenhouse gas emissions. But only at the cost as severe consequences in the form of a tragic economic slowdown, human distress, increase in the amounts of medical and hazardous waste generated. Of course, a global health crisis is not the answer to reducing greenhouse gas emissions, but the phenomenon should make us ponder over the negative impact human activity has on the planet. Hence, this is no one's model of environmental response. Any positive environmental impact in the wake of this pandemic, must therefore be in changing our production and consumption habits towards cleaner and greener. Only long-term systemic shifts will change the trajectory of CO2 levels in the atmosphere. So, in the aftermath of the crisis, there is a real opportunity to meet that demand with green packages of renewable energy investments, smart buildings, green and public transport, etc.
Due to the pandemic, differences in the environment could also be observed. There are Satellite images published by NASA and the European Space Agency that show a reduction in nitrogen dioxide emissions from January to February in China, due to the economic slowdown during quarantine. Research also shows a reduction by 25% in carbon dioxide emissions in China. Findings by the Centre for Research on Energy and Clean Air (CREA) show that China's carbon dioxide emissions (which also come from fossil fuel combustion) have reduced by 25% because of measures taken to contain the coronavirus. Not only in China but also observing Italy's condition, data showed a similar drop in nitrogen dioxide emissions; satellite data has shown a drop in nitrogen dioxide emissions in the country's northern region; and waterways in Venice appear cleaner because of a drastic reduction in tourist boat traffic (though, much to the chagrin of animal lovers, the photos circulating of dolphins frolicking in the canals were actually taken nearly 800km away in Sardinia).India has also seen a reduction with this being called the lowest average level of nitrogen dioxide pollution ever recorded in spring. Similar certainty towards the environment was traced in India too as a nationwide curfew on 22 March had observed the lowest level of nitrogen emissions to be ever recorded. And as North America (one of the world's major polluters) enters a major economic downturn, it's likely we'll see similar effects there.
THE WAY FORWARD
A 2017 study conducted by researchers at the Lund University Centre for Sustainability Studies in Sweden (LUCSUS) in partnership with the University of British Columbia showed that there are three personal choices we can make to quickly cut a lot of greenhouse gas emissions: reduce air and car travel, as well as meat consumption. The Paris Agreement's target of limiting global warming to 1.5°C above pre-industrial levels by 2030, the goal might have already taken a hit, and it is crucial to abide by it and move forward. To do this significant changes are required. Part of this is going to have to come from within the airline and transportation industries through innovation. Potential for the fuel economy to gain from redesigning aircrafts to be more efficient.
Some airlines are making headway through research into innovations like biofuel and electric-powered aircraft. "There's still a lot of potential fuel economy that could be gained from redesigning aircraft to be more efficient," said Colin Murphy, deputy director of The Policy Institute for Energy, Environment and the Economy at University of California, Davis. "If you're using waste oil, biofuels typically get about 60% greenhouse gas reductions compared to conventional petroleum," he added. The amount of land needed to grow new sources of biofuel – renewable fuel derived from organic materials – could pose a problem, however. And while there's potential for electric-powered aircraft, Murphy notes that limited battery technology means this will never be a viable solution for long-haul flights.
Moreover, there is a need to identify the potential challenges that might rise again in the future. Unforeseen circumstances in the future could rise again where Environmental Impact Assessments are overlooked while building hospitals, shelters, etc, or there are temporary scrapping of plastic bags to avoid spreading the virus. Also, due to the pandemic there will be delays as the UN Climate Change had spoken on not holding any physical meetings for the next few months. This could well prolong for many more months. 2020 was a year for the development of IEL with the Conference of Parties (COP) 26 scheduled in Glasgow where there was to be discussions on raising climate ambitions. However, this virus could also be a changing point where nations finally start to rethink the existing legal structures and see where there are needs for improvement. Though the virus has paused overall economic activities, the shutdown has been credited with giving hope of how a low-carbon economy may be achieved. What the Covid crisis exposes is that we can do things differently. We must not go back to the status quo, we cannot do that. Policies which are being implemented shall be more inclined towards sustainable development covering all the issues faced by various stakeholders whether it's environmental, social or even political.
*Pranjal Risal is a third-year law student at NALSAR University of Law, Hyderabad.
Carl Schmitt for the XXI Century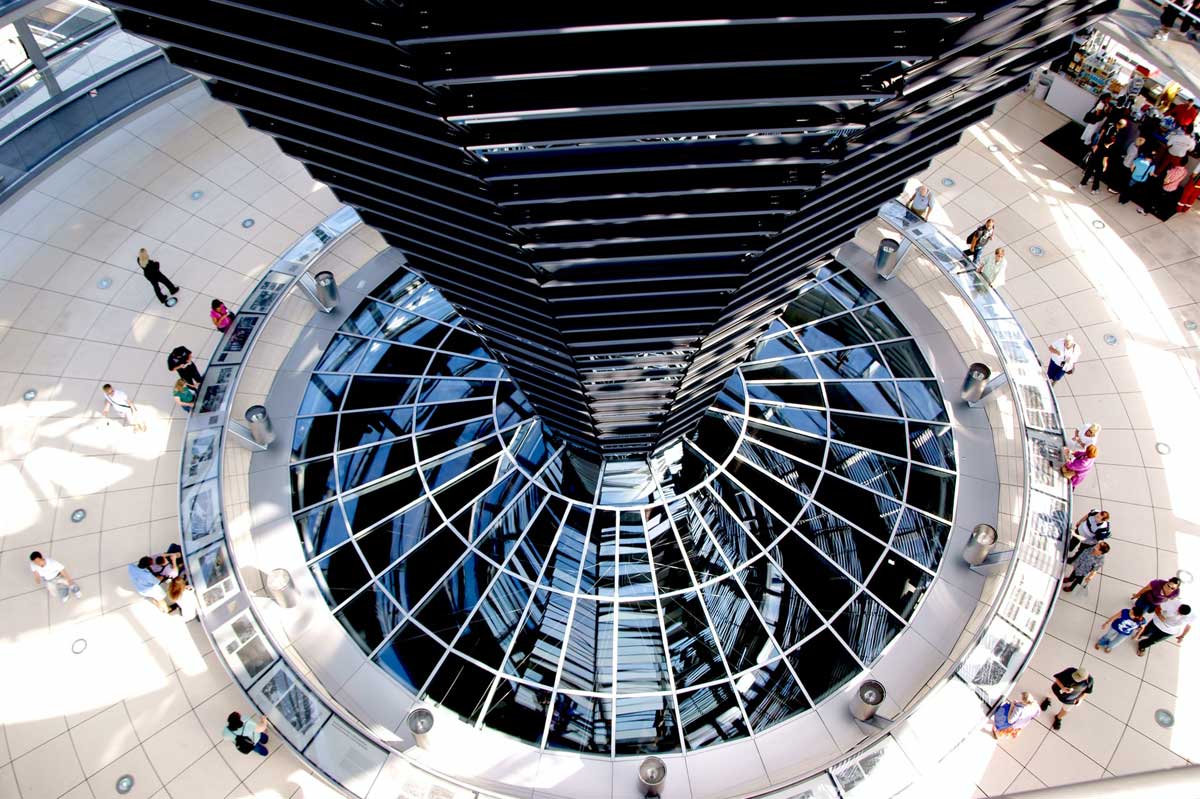 For decades, the scholars of international relations have confused the term "New World order" in the social, political, or economic spheres. Even today, few scholars confuse the term with the information age, internet, universalism, globalization, and American imperialism. Unlike the complex categorization of the New World Order, the concept of the Old World Order was purely a juridical phenomenon. However, from standpoint of modernity, the term New World order is a purely ideological and political phenomenon, which embodies various displays such as liberal democracy, financial capitalism, and technological imperialism.
In his Magnus Opus "The concept of the Political", Carl Schmitt lauded a harsh criticism on liberal ideology and favored competitive decisionism over it. This is why according to Schmitt's critics; the whole text in "The concept of the political" is filled with authoritarian overtones. Nonetheless, the fact cannot be denied that it was the radical political philosophy of Carl Schmitt that paved the way for the conservative revolution in Europe. Even today, his writings are being regarded as one of the major contributions to the field of political philosophy from the 20th century.
Throughout his major works such as "Nomos of the earth", "the Crisis of Parliamentary democracy", "The concept of the Political" and "Dictatorship", Carl Schmitt frequently employs unadorned terms such as 'actual', 'concrete', 'real', and 'specific' to apprize his political ideas. However, he advances most of the core political ideas by using the metaphysical framework. For instance, in the broader political domain, Carl Schmitt anticipated the existential dimension of the 'actual politics' in the world today.
On the contrary, in his famous work "The Concept of the Political" readers most encounter the interplay between the abstract and ideal and, the concrete and real aspects of politics. Perhaps, understanding of Schmitt's discursive distinctions is necessary when it comes to the deconstruction of the liberal promoted intellectual discourse. However, the point should be kept in mind that for Schmitt the concept of the political does not necessarily refer to any concrete subject matter such as "state" or "sovereignty". In this respect, his concept of the political simply refers to the friend-enemy dialectics or distinction. To be more precise, the categorization of the term "Political" defines the degree of intensity of an association and dissociation.
In addition, the famous friend-enemy dialectics is also the central theme of his famous book "The Concept of the Political". Likewise, the famous friend-enemy distinction in Schmitt's famous work has both concrete and existential meaning. Here, the word "enemy" refers to the fight against 'human totality", which depends upon the circumstances. In this respect, throughout his work, one of the major focuses of Carl Schmitt was on the subject of "real Politics". According to Schmitt, friend, enemy, and battle have real meaning. This is why, throughout his several works; Carl Schmitt remained much concerned with the theory of state and sovereignty. As Schmitt writes;
"I do not say the general theory of the state; for the category, the general theory of the state…is a typical concern of the liberal nineteenth century. This category arises from the normative effort to dissolve the concrete state and the concrete Volk in generalities (general education, general theory of the law, and finally general theory of the knowledge; and in this way to destroy their political order".[1]
As a matter of the fact, for Schmitt, the real politics ends up in battle, as he says, "The normal proves nothing, but the exception proves everything". Here, Schmitt uses the concept of "exceptionality" to overcome the pragmatism of Liberalism. Although, in his later writings, Carl Schmitt attempted to dissociate the concept of "Political" from the controlling and the limiting spheres but he deliberately failed. One of the major reasons behind Schmitt's isolation of the concept of the political is that he wanted to limit the categorization of friend-enemy distinction. Another major purpose of Schmitt was to purify the concept of the "Political" was by dissociating it from the subject-object duality. According to Schmitt, the concept of the political was not a subject matter and has no limit at all. Perhaps, this is why Schmitt advocated looking beyond the ordinary conception and definition of politics in textbooks.
For Schmitt, it was Liberalism, which introduced the absolutist conception of politics by destroying its actual meaning. In this respect, he developed his very idea of the "Political" against the backdrop of the "human totality" (Gesamtheit Von Menschen). Today's Europe should remember the bloody revolutionary year of 1848 because the so-called economic prosperity, technological progress, and the self-assured positivism of the last century have come together to produce long and deep amnesia. Nonetheless, the fact cannot be denied that the revolutionary events of1848 had brought deep anxiety and fear for the ordinary Europeans. For instance, the famous sentence from the year 1848 reads;
"For this reason, fear grabs hold of the genius at a different time than it does normal people. the latter recognizes the danger at the time of danger; up to that, they are not secure, and if the danger has passed, then they are secure. The genius is the strongest precisely at the time of danger".
Unfortunately, it was the intellectual predicament at the European stage in the year 1848 that caused revolutionary anxiety and distress among ordinary Europeans. Today, ordinary Europeans face similar situations in the social, political, and ideological spheres. The growing anxieties of the European public consciousness cannot be grasped without taking into account Carl Schmitt's critique of liberal democracy. A century and a half ago, by embracing liberal democracy under the auspices of free-market capitalism, the Europeans played a pivotal role in the self-destruction of the European spirit.
The vicious technological drive under liberal capitalism led the European civilization towards crony centralism, industrialism, mechanization, and above all singularity. Today, neoliberal capitalism has transformed the world into a consumer-hyped mechanized factory in which humanity appears as the by-product of its own artificial creation. The unstructured mechanization of humanity in the last century has brought human civilization to technological crossroads. Hence, the technological drive under liberal democratic capitalism is presenting a huge threat to human civilizational identity.
---
[1] Wolin, Richard, Carl Schmitt, Political Existentialism, and the Total State, Theory and Society, volume no. 19, no. 4, 1990 (pp. 389-416). Schmitt deemed the friend-enemy dialectics as the cornerstone of his critique on liberalism and universalism.
Democratic Backsliding: A Framework for Understanding and Combatting it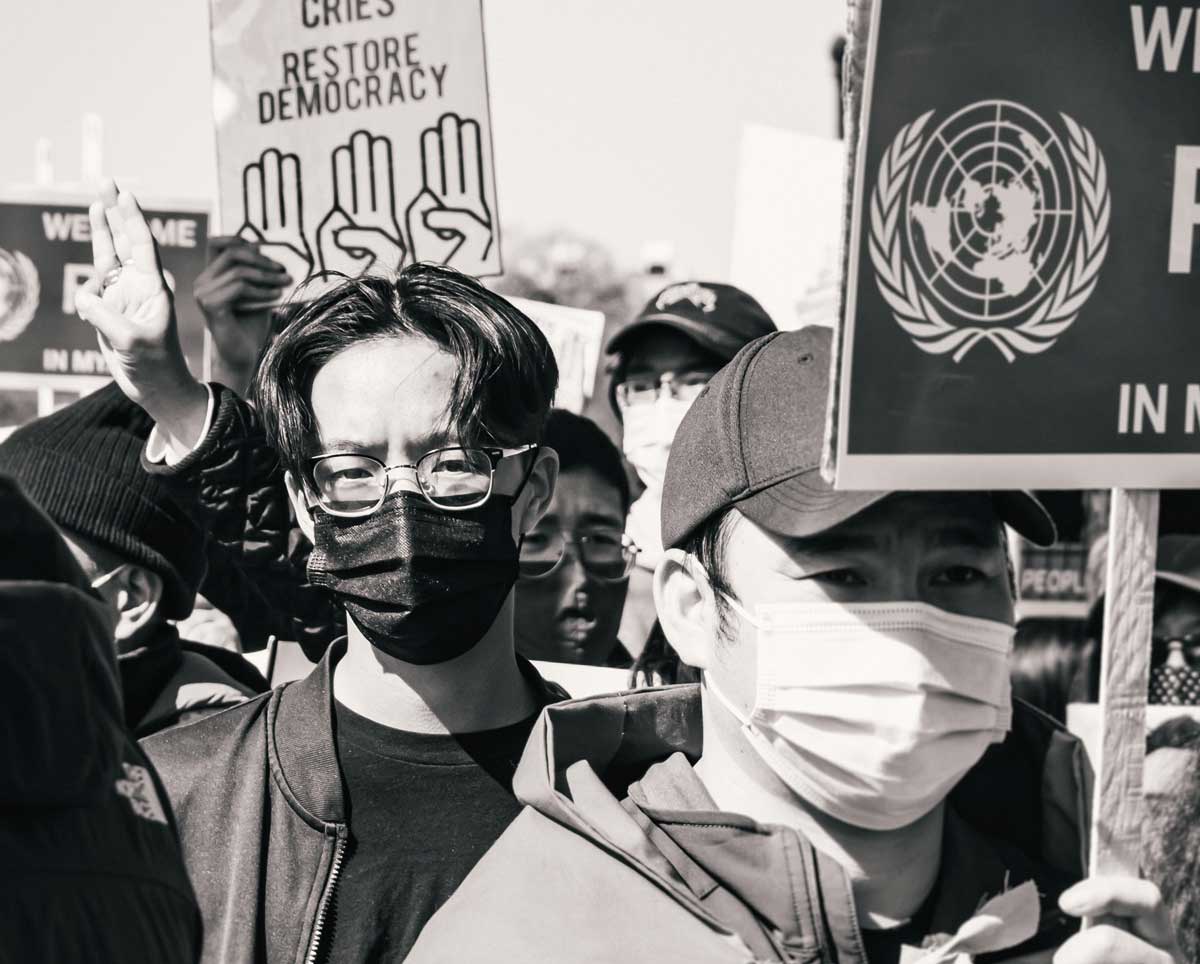 Democracy is suffering setbacks around the world. Over the past decade, the number of liberal democracies has shrunk from 41 to 32. Today, 34 percent of the global population lives in 25 countries moving in the direction of autocracy. By contrast, only 16 countries are undergoing a process of democratization, representing just 4 percent of the global population. Reflecting these troubling trends, USAID Administrator Samantha Power, during her confirmation hearing, highlighted democratic backsliding – along with climate change, conflict and state collapse, and COVID-19 – as among the "four interconnected and gargantuan challenges" that will guide the Biden Administration's development priorities.
However, defining "democratic backsliding" is far from straightforward. Practitioners and policymakers too often refer to "democratic backsliding" broadly, but there is a high degree of variation in how backsliding manifests in different contexts. This imprecise approach is problematic because it can lead to an inaccurate analysis of events in a country and thereby inappropriate or ineffective solutions.
To prevent or mitigate democratic backsliding, policymakers need a definition of the concept that captures its multi-dimensional nature. It must include the actors responsible for the democratic erosion, the groups imperiled by it, as well as the allies who can help reverse the worst effects of backsliding.
To address this gap, the International Republican Institute developed a conceptual framework to help practitioners and policymakers more precisely define and analyze how democratic backsliding (or "closing democratic space") is transpiring and then devise foreign assistance programs to combat it. Shifting away from broad generalizations that a country is moving forward or backward vis-à-vis democracy—which makes it difficult, if not impossible, to derive specific solutions—the framework breaks closing democratic space into six distinct, and sometimes interrelated, subsectors or "spaces."
Political/Electoral: Encompasses the arena for political competition and the ability of citizens to hold their government accountable through elections. Examples of closing political or electoral space range from fraudulent election processes and the arrest or harassment of political leaders to burdensome administrative barriers to political party registration or campaigning.
Economic: Refers to the relationship between a country's economic market structure, including access and regulation, and political competition. Examples of closing economic space include selective or politically motivated audits or distribution of government licenses, contracts, or tax benefits.
Civic/Associational: Describes the space where citizens meet to discuss and/or advocate for issues, needs, and priorities outside the purview of the government. Examples of closing civic or associational space include harassment or co-optation of civic actors or civil society organizations and administrative barriers designed to hamper civil society organizations' goals including limiting or making it arduous to access resources.
Informational: Captures the venues that afford citizens the opportunity to learn about government performance or hold elected leaders to account, including the media environment and the digital realm. h. Examples of closing informational space consist of laws criminalizing online speech or activity, restrictions on accessing the internet or applications, censorship (including self-censorship), and editorial pressure or harassment of journalists.
Individual: Encapsulates the space where individuals, including public intellectuals, academics, artists, and cultural leaders– including those traditionally marginalized based on religious, ethnicity, language, or sexual orientation–can exercise basic freedoms related to speech, property, movement, and equality under the law. Common tactics of closing individual space include formal and informal restrictions on basic rights to assemble, protest, or otherwise exercise free speech; censorship, surveillance, or harassment of cultural figures or those critical of government actions; and scapegoating or harassing identity groups.
Governing: Comprises the role of state institutions, at all levels, within political processes. Typical instances of closing the governing space include partisan control of government entities such as courts, election commissions, security services, regulatory bodies; informal control of such governing bodies through nepotism or patronage networks; and legal changes that weaken the balance of powers in favor of the executive branch.
Examining democratic backsliding through this framework forces practitioners and policymakers to more precisely identify how and where democratic space is closing and who is affected. This enhanced understanding enables officials to craft more targeted interventions.
For example, analysts were quick to note Myanmar's swift about-face toward autocracy. This might be true, but how does this high-level generalization help craft an effective policy and foreign aid response, beyond emphasizing a need to target funds on strengthening democracy to reverse the trend? In short, it does not. If practitioners and policymakers had dissected Myanmar's backsliding using the six-part framework, it would have highlighted specific opportunities for intervention. This systematic analysis reveals the regime has closed civic space, via forbidding large gatherings, as well as the information space, by outlawing online exchanges and unsanctioned news, even suspending most television broadcasts. One could easily populate the other four spaces with recent examples, as well.
Immediately, we see how this exercise leads to more targeted interventions—support to keep news outlets operating, for example, via software the government cannot hack—that, collectively, can help slow backsliding. Using the framework also compels practitioners and policymakers to consider where there might be spillover—closing in one space that might bleed into another space—and what should be done to mitigate further closing.
Finally, using this framework to examine the strength of Myanmar's democratic institutions and norms prior to the February coup d'etat may have revealed shortcomings that, if addressed, could have slowed or lessened the impact of the sudden democratic decline. For example, the high-profile arrest of journalists Wa Lone and Kyaw Soe Oo in December 2017 was a significant signal that Myanmar's information space was closing. Laws or actions to increase protections for journalists and media outlets, could have strengthened the media environment prior to the coup, making it more difficult for the military to close the information space.
A more precise diagnosis of the problem of democratic backsliding is the first step in crafting more effective and efficient solutions. This framework provides practitioners and policymakers a practical way to more thoroughly examine closing space situations and design holistic policies and interventions that address both the immediate challenge and longer-term issue of maintaining and growing democratic gains globally.
Authentic Justice Thus Everlasting Peace: Because We Are One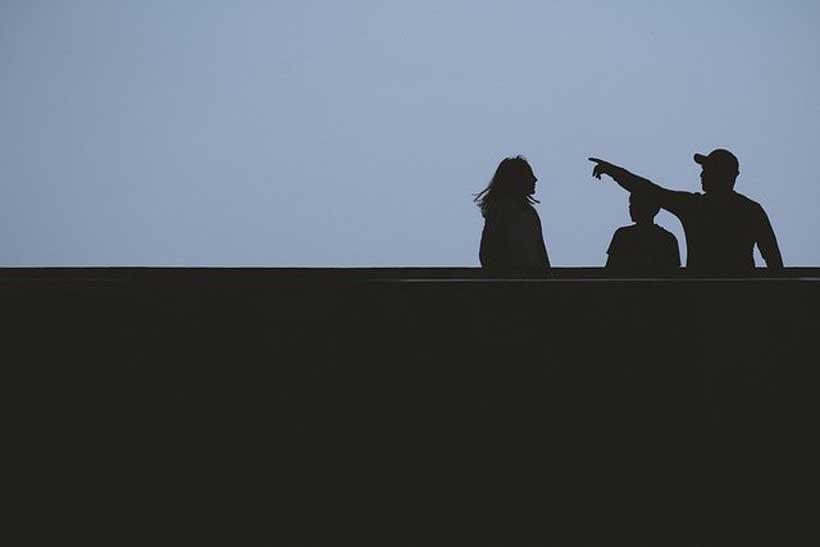 The ceasefire in the Israeli-Palestine conflict is a good thing. We thank God for it. Be it between two individuals or institutions or nations or the internal colonial and colonized, war does not do anything except cause more immediate or future mass misery and human destruction. Our continued memories of our interpersonal and international and internal colonial and civil wars and the memorials we erect to remember them recall and record wounds and pains we never get over.
So it becomes a bothersome puzzle as to why we human beings still just don't get that war like oppression leads to nowhere except to more human devastation. And we should have learned by now but have not that peacemaking like ceasefires mean nothing without justice.
It is the reason why I constantly find myself correcting those who stress Peace and Justice.No Justice No Peace is more than a cliche.It is real politic emotionally, economically, socially, and spiritually.
Our American inner cities like those in every continent where culturally different and similar people live cramped impoverished lives and nations and colonial enclaves with such unequal wealth remind us of their continued explosive potentialities when peace is once again declared but with no justice.Everyone deserves a decent quality of life which not only includes material necessities but more importantly emotional and spiritual freedoms and other liberations.Not just the victors who conquer and rule and not just the rich and otherwise privileged.
And until such justices are assured to everyone peacemaking is merely a bandaid on cancerous societal or International conflictual soars which come to only benefit those who profit from wars which are bound to come around again when there is no justice and thus peace such as family destroying divorce lawyers, blood hungry media to sell more subscriptions , arms dealers to sell more murderous technologies, politicians needing votes so start and prolong wars, and military men and women seeking promotion while practicing their killing capacities.
So if those of us who devoutly practice our faiths or our golden moral principles, let us say always and pray and advocate justice and peace always as a vital public good and do justice then lasting peace in our personal lives and insist that national leaders, our own and others do the same in their conduct of international affairs and affairs with those who are stateless in this global world.
All such pleading is essential since we are all brothers and sisters in the eyes of God who created all of us in God's image as one humanity out of everlasting divine love for all of us so we should love each other as God loves all of us leading to desiring justice and thus lasting peace for each and every one of us.
This is difficult for those in international affairs to understand who take more conventional secular approaches to historical and contemporary justice and peace challenges as if our universal spiritual connectivennes ( not to be confused with the vast diversity of organized religions)as human beings which makes us all brothers and sisters has no relevance. But if we are going to find true enduring peace we have no alternative but to turn our backs on increasingly useless secular methods which go either way, stressing peace then justice or justice then peace and understand how much we must begin to explore and implement approaches which we look at each other as spiritually connected brothers and sisters in which it is the expectation that peace only comes and lasts when through the equal enjoyment of justices for every human being, we restore our universal kindred rooted in the everlasting love of God and thus for each other, no matter the different ways in which we define God or positive moral principles which originate in understandings that we human beings in all our diversities are one and thus brothers and sisters.