Rebuilding the Potential of Tunisian Firms
The World Bank Group today released its annual Tunisia Economic Monitor, which provides timely, comprehensive assessments of current economic trends in Tunisia and analysis of the country's broader development challenges.
Tunisia is expecting a sharper decline in growth than most of its regional peers, having entered the COVID-19 crisis during a period of slow growth and rising debt levels. After an expected 9.2 percent contraction in 2020, growth is expected to temporarily accelerate to 5.8 percent in 2021 as the pandemic's effects begin to abate. However, pre-existing structural weaknesses are expected to drag the Tunisian economy into a more subdued growth trajectory of around 2 percent by 2022. With slower growth, some of the past gains in job creation and poverty reduction will be lost: unemployment is expected to edge up, and the share of the population vulnerable to falling into poverty will increase.
The report notes that the fiscal outlook points to a tight budgetary setting and limited room for fiscal stimulus as the impact of the pandemic spills into 2021. In particular, fiscal risks from a still growing wage bill, subsidies, pensions, and underperforming state-owned enterprises may compromise recovery efforts if they are not managed proactively.
"In this difficult context, restoring the credibility of the macroeconomic framework is a critical next step for Tunisia to successfully navigate its way through this crisis and lay the foundation for a more durable recovery in growth" said Shireen Mahdi, World Bank Senior Country Economist for Tunisia.
The report recommends restructuring public finances by containing the size of the wage bill, shifting social assistance from subsidies to more targeted transfers, and addressing fiscal risks from state-owned enterprises to free up resources for public investment and the recovery.
Rebuilding the potential of Tunisia's firms.
The special focus in this edition of the Tunisia Economic Monitor draws on the recently published enterprise survey for Tunisia to discuss the latest evidence on firm performance and present priorities for a growing and more productive private sector.
The analysis finds that Tunisian firms have lost much of the spring in their step. Looking back over the seven year period between 2013 and 2020, the data shows a number of areas where the environment has improved and where Tunisia performs better than regional peers. But more generally, the evidence shows a weakened private sector landscape. Firms are investing less, they are less innovative, less export oriented, and, therefore, less productive. Although some sectors have been adding jobs to the economy, these jobs are not being created in areas with the highest levels of unemployment.
"With limited fiscal space and a fragile external position, finding ways to finance essential investment is critical, including by using PPP and already committed external funds. This should be combined with the implementation of reforms to boost the private sector, such as the radical simplification of authorizations and improved access to finance. All these are critical elements of the recovery effort" said Tony Verheijen, World Bank Tunisia Country Manager.
The report concludes by discussing some of the most urgent structural measures needed to help bring the private sector back on track. These include increasing the ability of new firms to enter the market and to offer new products or services, tackling structural bottlenecks that complicate firms' access to finance, dealing with the significant deterioration in customs performance, and building a clear vision for innovation policy to nurture sectors where innovation and comparative advantage are beginning to emerge.
New ways of thinking and working are necessary to reap blockchain benefits in capital markets
The World Economic Forum today released Digital Assets, Distributed Ledger Technology, and the Future of Capital Markets. Across the capital markets ecosystem, institutions are facing a combination of intensified competitive dynamics and accelerating technology advancements, presenting opportunities and challenges both to incumbents and new entrants. Although DLT is not a panacea, the report underlines how it can positively impact costs, market liquidity and balance sheet capacity while reducing the complexity, opacity and fragmentation of capital markets.
Written in partnership with the Boston Consulting Group (BCG), the report is based on nearly 200 interviews and eight global workshops with capital market incumbent players, new entrants, regulators and governments. It presents use cases from equity markets, debt markets, securitized products, derivatives, securities financing and asset management.
DLT can address real challenges and inefficiencies in some markets by providing a trusted, shared source of truth between market participants. However, the future is uncertain as there is no agreed path for market-wide adoption. What's more, as institutions still decide where to invest, varying strategies create tensions.
The report calls for a balance between innovation and market safeguards through standardization, the breaking down of silos and regulatory engagement. According to the authors, fundamentally transforming markets will require new ways of thinking and working across the industry.
"Following several years of intense hype, examples of use cases where inefficiencies and challenges are being solved with blockchain are starting to emerge across capital markets," said Matthew Blake, Head of the Future of Financial Services, World Economic Forum. "With the future for blockchain in financial services still being defined, a nuanced look at the opportunities this technology offers right now is particularly important for the financial services industry."
"Distributed ledger technology has come of age as it begins to enhance efficiencies, reduce operating costs and create new business models in capital markets, but the use cases and solutions are respective to each asset class," said Kaj Burchardi, Managing Director, BCG Platinion. "Whilst this makes sense from a commercial perspective, it has led to a complex patchwork of initiatives. For capital markets to unilaterally adopt DLT, they will require cross-institutional alignment to realize the game-changing market opportunities it can offer."
Secrets to Successful Selling Online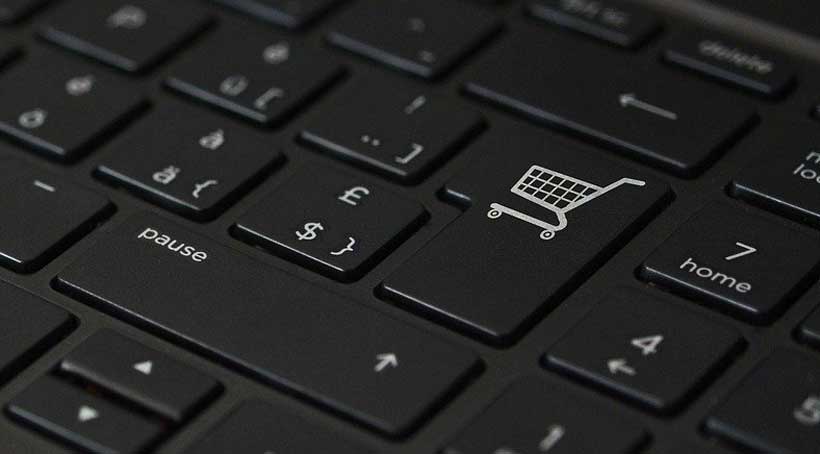 Online commerce has opened a new revenue for people to earn money with very little overhead costs. It's much easier and faster to set up an online shop especially with some of the best eCommerce merchant services available to you on the Internet.
The number one rule you need to adopt right now as a seller is to never overlook the details or turn a blind eye to setting up the foundations of your eCommerce site. Every detail matters, and it's the little ones especially that will lead to overall success, not merely buying and selling inventory alone.
You don't want to be one of those sellers who's so eager to get going you rush through the entire process and end up making several mistakes along the way.
Plenty of eCommerce sites today handle the shipping and payment functions when you sign up, but that doesn't mean you don't have your work cut out for you.
Your job is to make sure your store is continuously selling and to do this, you need to consistently improve your store's performance and monitor it regularly. You need to be mindful of the sales, the seller rating as well as return rates.
Setting up your online store is one thing but keeping it sustainable for long-term and continuous sale is another thing. You got your store to the top of its game, now you need to help it stay there.
Think of these secrets to successful selling as your Must Do List, your bible that paves the way for what success as an entrepreneur looks like. Let's get right to it:
Make Your Page Mobile Friendly – Plenty of customers these days do their online shopping on their mobile phones. It's easy, quick, convenient and sometimes they like to shop on the go. Any content you create today must be optimized for mobile viewing first, and desktop second. It includes your eCommerce stores. If your store is not optimized for mobile viewing, you're already on the losing end. Customers who will be turned off by this inconvenience and purchase from other sellers with better flexibility. Remember you are dealing with a very short attention span.
Offer The Best Prices – Without compromising on your profit margins too much, offer your customers the best value for money prices, and they'll be happy to keep coming back to your store for more. Items that are priced lower show up higher on the search results but be careful that it isn't too low. Your pricing needs to be competitive and to do that, using Amazon's Match Low Price feature to assist you in consistently matching with the lowest pricing of the same product on Amazon.
The Buy Box Is a Must – Products listed on the Buy Box often see an increase in purchases. Therefore, think of this option as the Holy Grail you need to strive to achieve.
Don't Be a Rule Breaker – You can never achieve the success you want if you keep cutting corners and breaking all the rules as you go. Follow the rules set by your eCommerce platform, because they are there for a reason. Follow them, and your account will not be penalized or suspended, and you won't run the risk of losing business.
Never Ignore Your Customers Reviews – Whether good or bad, if you get a review, acknowledge it and thank your customer for taking the time to leave some feedback. If it is a less than favorable review, thank them too and let them know you'll consider their points to improve in the future. Never give in to the temptation to cheat on your reviews. Customers will click on products that have higher ratings. The likelihood of them purchasing it is if it has good reviews and high ratings. If you have a product that always gets bad reviews, take it as a sign that maybe you're better off not selling this item after all.
Integrate Your Systems for Better Efficiency – If you are on multiple other channels, consider integrating your sales channels with your backend systems. automate these processes and eliminate the process of manual data entry, which can cause delayed data processing time as well as costly errors. Not to mention that in business, time is money. Integrating your systems lets you sync various data such as orders, inventory, customers, items as well as shipping and tracking information between your other systems and Amazon.
Set yourself apart with community values
Setting yourself apart from other businesses in 2021 onwards is not just about producing the best or the most unique content. It's about setting up values and aligning your values and principles to appeal to your target market.
These values are:
If you are a company that sells makeup, skincare, household cleaners, or anything that may affect the earth, plants, and animals, then establishing your business values as a vegan is a step approach towards a better tomorrow. Get your brand, company, and products certified with the appropriate agencies to build trust and confidence in your target market. Customers who care about issues like this will be more willing to purchase and support brands that align with their values and principles.
Cultivating sustainable practices
Online commerce relies heavily on shipping and this comes with its set of plastic packaging. Be kinder to Mother Nature by switching your packaging practices to include more sustainable alternatives. This includes using recycled paper or recycled plastic, reducing the amount of packaging paraphernalia such as stickers, bows, and ribbons, and encouraging your customers to send back the empty bottles, boxes, or packaging material after they have used your products.
Supporting gender equality and human rights
The world needs more kindness and equality. Support and speak up for your community's causes. It can be anything from gender equality, LGBTQIA rights, and racial discrimination. Donate to organizations that champion these causes and encourage your customers to do so. You can even donate $1 from every purchase a customer makes to the causes that you care about.
Russian Nornickel signed a deal with UK chemicals giant Johnson Matthey
Russian Nornickel, the world's largest metal producer has signed a deal with Johnson Matthey (JM) on long-term supply of critical metals for their battery materials production in Finland.
The Finnish government is actively developing production sites for battery components. Finnish budget for 2021 includes additional funding of EUR 300 million for Finnish Minerals Group to promote investments for the production of precursor and cathode active materials used in lithium-ion batteries in Finland.
Earlier in April Nornickel announced plans to ramp up sustainable nickel and cobalt production at its refinery in Finland — NN Harjavalta — in response to the growing European demand for high quality and responsibly sourced metals for the EV industry. NN Harjavalta's product range will be playing an important role in satisfying Johnson Matthey's requirements for its precursor and cathode active materials production in Finland as well as for its existing factory in Poland.
Johnson Matthey announced the development in Finland of its second commercial plant with a nameplate capacity of 30 kt of ultra-high energy density cathode materials required by EV producers. The factory will be powered solely by renewable energy and incorporate an innovative effluent treatment solution.
Nornickel and Johnson Matthey have also signed a memorandum of understanding to explore options to further extend metal supply in the future. The parties also intend to collaborate in other important parts of the battery materials value chain, including new metal dissolution technology, circular economy opportunities, and tokenization of the supply chain using blockchain technology. Implementation of token-based smart contracts allows combining metal deliveries with complete provenance as well as ESG credentials including carbon footprint to ensure the unprecedented level of responsible sourcing.
The deal will allow the Russian and British company to define joint sustainable development initiatives.
"We are delighted for this opportunity to develop our business together with Johnson Matthey — a new important player in the Finnish battery materials ecosystem — and help the company expand on the European EV market. Our memorandum should enable us to identify mutually beneficial sustainability initiatives that support the ambition of achieving the most sustainable battery materials value chain in Europe," commented Vladimir Potanin, President of Norilsk Nickel.
Earlier, Norilsk Nickel signed a letter of intent to establish a battery recycling cluster in Harjavalta, Finland, to serve the electric vehicle market in partnership with Finnish energy company Fortum and German world's leading chemical company BASF. This will successfully complete the "closed loop" recycling cycle for critical metals present in used batteries.