FORE International Business Conference: Future of Business in the New Global Realities
"India and Russia are connected with long standing relations that are based on a firm foundation of long-term friendship and mutual sympathy of our nations", saidDr. Alexander L. Rybas, Trade Commissioner of the Russian Federation to India. He was delivering the inaugural address as Chief Guest of the FORE International Business Conference (FIBC) 2020 on the "Future of Business in the New Global Realities" organized by FORE School of Management, New Delhi, India, on November 27-28, 2020 in virtual mode.
FIBC 2020 brought together eminent scholars and diplomats to deliberate on the new global realities, and to decipher a pragmatic roadmap relevant to global business and policy-making efforts. More than thirty research papers were presented in six technical sessions spread across the two days.The technical sessions included those on International Trade and WTO Issues; Technology, Strategy and the New Realities; International Finance and the Financial Systems; Global Marketing and Consumer Research; Cross-cultural Contexts and Organisational Studies; and, Geo-economics and the Geopolitical Architecture. Besides, there was a dedicated plenary session on Discourse on New Global Realities that examined the geopolitical discourse and strategic realities in the Indo-Pacific region. Also, there was another plenary session dedicated to Africa and titled as India-Africa Business Forum, which was organised under the aegis of FIBC 2020 by FORE School of Management in collaboration with The Diplomatist. The conference ended with a valedictory session.
In his inaugural address, Dr. Rybas, who also served as the State Secretary and Deputy Chairman of the Federal Environmental, Industrial and Nuclear Supervision Service (Rostechnadzor) in the Russian Federation, emphasised on India-Russia bilateral trade potential. He asserted that the long-term goal of the India-Russia trade relations is to achieve a bilateral trade of $30 billion by 2025, coupled with a growth in mutual investment flows to at least $50 billion. He said that in order to achieve these goals, it is necessary to focus on updating the bilateral legal framework e.g. signing of the free trade agreement between Eurasian Economic Union and India. He emphasised that such integration efforts will help remove tariff barriers, reduce quantitative restrictions, simplify rules for import licensing and the use of anti-dumping measures, while also bringing Sanitary and Phytosanitary (SPS) measures in line with the World Trade Organisation (WTO) regulations. He emphasised that there is immense potential for cooperation between Russia and India and mentioned that in sectors such as information and communication technology, fin-tech, space exploration, environmental protection, engineering services, educational services, quantum technologies, and data security, such prospects are being actively discussed. Moreover, he also mentioned about the growing interest of the Indian side on Arctic research.
The conference began with an opening remark by Dr. Faisal Ahmed, Conference Convenor, FIBC 2020. Dr. Ahmed, who is an Associate Professor of International Business at FORE School of Management pointed out key issues that can help comprehend a pandemic-induced global order. Referring to the United States-China rivalry, he called for geopolitical isostasy that can establish an equilibrium among key factors viz. indispensability of economic partnership, response to humanitarian needs, and pro-active security cooperation. He also discussed about mega-regionalism in international trade citing examples of Trans-Pacific Partnership and Regional Comprehensive Economic Partnership, and maintained that they are destined to play a larger role in the post-pandemic world. He also emphasised on climate change related vulnerabilities citing examples of challenges faced by the Small Island Developing States (SIDS), and argued that these challenges should be factored in managerial decision-making.
Dr. Jitendra Das, Director, FORE School of Management, New Delhi delivered the welcome address. Dr. Das maintained that in the past few decades, there have been a series of trade agreements to essentially ease flow of goods and services among the partnering countries. However, because of the changing geopolitics in the recent past, he said that, the United States' 'America First' and India's 'Atma Nirbhar Bharat' are attempting to focus on local production, thereby diluting cross-border trade. He emphasised that India and the United States' banning certain products from across the border paints a very different picture as far as cross-border trade is concerned. Such actions, he argued, are primarily a result of reported cost parity disruptions. Dr. Das, who has also served as a Professor of Marketing and as Founder Dean of Noida Campus of Indian Institute of Management (IIM) Lucknow, maintained that undue state control on the cost of production, and predatory pricing,are unfair for trade competitiveness.
Hon'ble Dr. Shekhar Dutt, Former Governor of Chhattisgarh, and Ex-Defence Secretary, Government of India delivered the Distinguished Keynote Address of the conference. He began by giving a historical overview of the defence and industrial capabilities of Russia. Dr. Dutt, who also served as Deputy National Security Advisor in the Government of India said that the Soviet Union brought in a massive amount of change from the First World War to the Second World War and depicted huge capabilities in their defense technologies and also in certain other industrial technologies. Talking in context of emerging realities in the domain of business, he called for organizations and people who are able to anticipate changes and convert them into opportunities for developing organizational competitiveness. He also emphasised on the increasing role of technology in the global business environment. Dr. Dutt maintained that in the new global realities, it is pertinent for organisations to revisit their business models accordingly.
This was followed by a special address by Prof. Vinayshil Gautam, an internationally acclaimed management thinker and practitioner. He emphasised on how the new global realities are shaping the world. He explained about investments in healthcare with a particular emphasis on Covid19vaccines. Further, Prof. Gautam also discussed about the Bay of Bengal Initiative for Multi-Sectoral Technical and Economic Cooperation (BIMSTEC) and highlighted its immense potential and growth prospects. He also asserted that businesses will come to countries and conglomerates with strong financial sectors. He substantiated it by taking example of China's booming exports and how it was the only country which benefited even in the times of Covid19. Prof. Gautam, who is also Vice Chairman of FORE School of Management, and earlier held prestigious positions including being Founder Director of IIM Kozhikode and Emeritus Chair Professor at Indian Institute of Technology Delhi, explained the importance of technological development by taking examples of the United States,Russia and BIMSTEC,and emphasised on manufacturing and regional trade prospects.
Prof. Arpita Mukherjee, Professor, Indian Council for Research on International Economic Relations (ICRIER), New Delhi, also delivered a special address. She emphasised on Industrial Revolution 4.0 and highlighted the potential and prospects. She also discussed about the impact of Covid19 and argued that it is important for organizations to adapt to the disruptions. She complimented the 'Atma Nirbhar Bharat' program and localization in manufacturing, while also highlighting the challenges it faced especially related to supply chains. She emphasised upon new business opportunities in technology particularly in finance, health, artificial intelligence (AI), IT and other areas. She also discussed about the lack of patents and copyrights in the field of green technology which are required in order to compete with other countries. Prof. Mukherjee, a leading economic and trade policy researcher, also suggested that businesses should engage in a constructive dialogue with the government on digital financial inclusion. In addition, she also called upon the businesses to seek WTO approved subsidies and support to enhance their global competiveness.
Finally, Dr. B.B.L. Madhukar, Chairman, FORE School of Management delivered the vote of thanks. In his speech, he also emphasised on developing India's potential in key sectors like IT. Dr. Madhukar, who also serves as Director General of the BRICS Chamber of Commerce and Industry in New Delhi maintained that Indian businesses should focus on research-based outcomes and should be able to compete with China and other countries. He further emphasised on India's immense potential emanating from its workforce and stressed on the need for enhanced training and skill development to foster the potential of youth in the country. Comparing India with China in decision-making systems, he elaborated on how India works on inclusive and a consensus-based system.
The inaugural session of FIBC 2020 set the tone for the successive technical and plenary sessions. The 2-day international conference was supported by the Association of Management Development Institutions in South Asia (AMDISA). The Diplomatist, a leading foreign affairs publication, was the media partner of the conference. The conference included participation by distinguished scholars and diplomats from various countries including the United States, the United Kingdom, Switzerland, Poland, Turkey, Thailand, the United Arab Emirates, Uganda, and from other countries in Africa and Central Asia. The Rapporteuring of the inaugural session was done by Mr. Shashank S. Natarajan,Ms. Ritika Dobhal, and Mr. Pranav Arora, the participants of International Managers' Group (IMG) program of the FORE School of Management.
4 Crucial Factors That Helps in Selecting the Ideal FX Expert Advisor
The forex market is increasingly expanding at a rapid pace with millions of active traders executing trades daily. The use of advanced technology is also preferred among traders who are involved in active trading. As automation is slowly taking over most industries and businesses, the forex market is also noticing a rise in the use of FX expert advisors to execute a trade on behalf of an investor.
But even with the tons of perks that these FX EAs are capable of, you must consider certain factors before investing in one.
But before we jump into discussing the factors that indicate an EA's reliability, let us get a clear understanding of what forex EAs are and how they work.
Explaining FX Expert Advisors
An EA is a software program that offers the benefit of automated trading to investors worldwide. A forex EA is responsible for identifying the best possible timings for opening a position with the help of certain in-built algorithms and indicators. As the market is active for 24-hours straight, using an EA will certainly be useful; it is immune to any emotional factors and can facilitate you to make high-profitable trades by identifying the ideal entry points.
Developed in MQL, an EA can operate on MetaTrader 4 or 5 and comes up with complex strategies of trading based on a certain mathematical pattern. The ways expert advisors tend to outperform manual trading practices involve their high-accuracy results along with faster data-processing technology which aids in better analysis.
Although being quite similar and often mistaken as the same, a forex EA slightly differs from a forex robot in terms of its functions. While forex robots can take care of executing a trade on behalf of you, and EA will simply advise you when to initiate a trade allowing you to have full control over initiating a trade.
Points to consider before investing in an EA
Investing in an expert advisor requires certain factors to keep in mind that will help you to maximize your success rate with the benefit of automation.
Performing a thorough background check
The security factor should be on your priority list while opting for an expert advisor. Thorough research along with a complete background assessment is necessary to determine the authenticity of the EA. You can rely on reviews and testimonials of other users as well as checking the credentials of the vendor. Some factors that decide the genuineness of the EA include secure payment options, refund guarantees in case of false claims, transparent business practices, and development by trustworthy programmers.
Conduct satisfactory research
It is common to come across many catchy claims of instant and guaranteed profit while opting for an EA. But these commercials fail to mention that expertise is the most critical asset you will need to succeed in this industry. You can immediately notice risk factors when anyone makes exaggerated and unreasonable statements if you have a good understanding of how the foreign exchange market works. While many appropriate automated trading systems are useful in leveraging your trading career, you may also come across many fraudulent scenarios in this industry. Thus only proper learning will provide you with the information you need to prevent being a target of these frauds.
Get familiar with basic EA stats
Reliable expert advisors are generally introduced to the market after a long process of backtesting performed by the developers. While selecting an EA you will most likely come on certain statistics including the profit factor, drawdown and expected payoff that demonstrate its performance. As an investor, you need to be knowledgeable about these stats, what they mean and how they can impact your trading style before finalizing an EA.
Perform independent testing
The final step will always be to verify the capabilities of an expert advisor along with checking the backtested results. You can rely on a demo account or a trial version of that EA easily before making the final call.
Selecting the ideal forex EA can be challenging irrespective of the level of experience you have in this. However, following these tips as well as your experience can make this process easier and worthwhile.
Free bonus from Binance and the amount of Ethereum best crypto signals is growing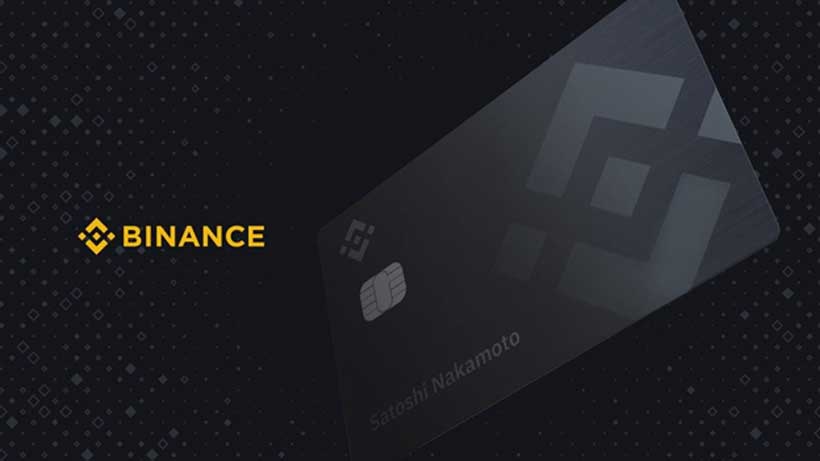 Binance Gives New Users $ 100
Binance, one of the leading cryptocurrency exchanges, is giving out a welcome bonus to its new users who join its platform. Binance offers the option of giving up to $ 100 to new users.
Binance, the world's largest cryptocurrency exchange by trading volume, is offering a welcome bonus of up to $ 100 to new users who join its system. To benefit from these rewards, users must be members of the Binance exchange and then complete certain tasks – said the analyst of SafeTrading.
Users who are new members of the Binance exchange must complete the tasks set by the platform within 7 days. Users must complete the authentication process before running these tasks. Once this process is complete, you can switch to an interface called Task Center. Binance challenges and awards include:
– A $ 5 bonus cash voucher on your first deposit of at least $ 50 in Fiat or P2P.
– A $ 50 spot cashback coupon on the first purchase of at least $ 100 worth of crypto in spot transactions.
– $ 45 Spot Refund Coupon for your cryptocurrency trading of at least $ 100 on spot trades.
After completing the three tasks mentioned above, you can view the cost and expiration date of your coupons in the Reward Center interface.
Binance will award a premium of $ 1.8 million
Binance, one of the world's largest cryptocurrency exchanges, has created a $ 1.8 million prize pool for its 4th anniversary. Binance's largest prize pool by best crypto signals to date will be raised with users at a special event hosted by the giant cryptocurrency exchange by the info of SafeTrading.
To take advantage of this event, you must first be a member of the Binance exchange. Upon completion of membership, tasks are displayed in the Challenge interface. There are prizes defined as 350 CHR, 200 CHZ, 500 DATA, 20 DEXE, 800 TRX, NFT, thanks in the call interface. To take advantage of these rewards, you must complete the quests at the bottom of the event interface. Users who are eligible to spin the wheels with these challenges can take advantage of these rewards by clicking on the 'GO' option. However, the user who has completed the quest can go through the same quest again after 24 hours and be eligible to spin the wheel.
The event will run until 14.59, 07/14/2021.
Is Shibaswap Safe? What do the reviews say?
Many people question the transparency and reliability of ShibaSwap and its best crypto signals.
ShibaSwap security check error.
Despite the unexpected success of this decentralized dog exchange, there are warnings that liquidity providers are adding capital via an undefined security protocol. Amid Elon Musk's annoying dog token trading, on July 7, Shiba developers launched a purported decentralized exchange with attractive perks for users. Within 24 hours of launch, the exchange has raised over $ 1 billion in blocking.
On July 8, a columnist for cryptocurrency exchange DeFi Safety published a report on ShibaSwap, in which the exchange score is only 3%, which is well below the 70% that the site considers successful.
Describing the rating as a "crushing failure," DeFi Safety reported that ShibaSwap failed on all but two of the 22 review criteria. The exchange received a 30% Credibility rating for the clarity of the information presented in the whitepaper.
ShibaSwap one address.
On July 7, Solidity developer Joseph Schiarizzi warned that ShibaSwap is under the control of only one address for most of the first day of the hosting contract.
Since then, ShibaSwap has upgraded the contract to a multi-signature system that requires six secure accounts to reconcile transactions before they are executed. Schiarzzi warns that each of the addresses can be under the control of one person:
Most of these secure accounts are newly opened accounts with 0 transactions and no ETH, so it is likely that the holders of these accounts are simply people working for the ShibaSwap developers who can easily agree to participate in a betting contract.
DeFi Watch analyst Chris Black shared Sciarizzi's warnings about ShibaSwap safety risks with his 22,000 followers and drew attention to the DeFi Safety review.
The number of Ethereum users has increased by 5 million in the last 30 days!
Ethereum (ETH), the world's largest smart contract development platform, continues to gain traction ahead of the planned upgrade, reaching over 5 million new users in just 30 days (Info of the SafeTrading team).
Ethereum Demand Grows Rapidly
On average, this means 173,235 new users are added to the Ethereum network daily. With sob data, the total number of Ethereum addresses in the world has increased to 162,231,196.
Celsius Network CEO Alex Mashinsky recently stated that Ethereum is "converting" bitcoins, which will make cryptocurrencies more widespread. Mashinsky expects wider adoption of Ethereum as he believes tier 2 solutions will solve the problems with ETH in the near future.
ETH 2.0, on the other hand, will be a significant and incremental improvement to tier 2 solutions, but Mashinsky said the two systems will work together in the future. Ethereum developers recently introduced a new bill allowing the London hard fork. This account also includes the highly anticipated Ethereum EIP-1559 update.
A week ago, Ethereum surpassed Bitcoin in terms of the total number of active addresses per day for the first time in the history of cryptocurrency. This event shows that the demand for the second largest cryptocurrency in the world is growing. The fact that Ethereum is significantly ahead of Bitcoin in terms of daily active addresses is a harbinger that it will become a big competitor to Bitcoin in terms of price.
The number of Ethereum users has increased by 5 million in the last 30 days!
For example, the American investment bank Goldman Sachs believes that the Ethereum network is capable of using it as the main storage for cryptocurrencies.
Ethereum is on track to become the most popular smart contract development platform in the crypto community, according to a Business Insider report released on Tuesday.
How will this affect the price of Ethereum?
After the last big drop, Ethereum, which, like all altcoins, was seriously damaged, started the week with a rally. The price is currently hovering around $ 2,230. If the Ethereum price remains above the $ 2,230 support, it could correct higher in the near future. The first resistance is around the $ 2,280 level and the 100-hour SMA. If the first key resistance is $ 2300. The next major resistance is around the $ 2,350 level. The additional gain could push the price towards the $ 2,400 level, and new updates in the coming months suggest that this could push the price higher.
How To Perform Forensic Delay and Disruption Analysis?
Forensic delay and disruption analysis refers to the process of investigation that determines the causes and extent of delays in order to resolve disputes related to construction projects. It revolves around identification of the activities or events causing delays to the critical path and quantifying the delay caused by each event.
The analysis requires the help of experts trained in Critical Path Method (CPM) Scheduling methods. These experts are appointed by parties involved in a disputed project who come to an agreement regarding the causes of delay. In this article, we have explained how an expert performs a detailed forensic delay and disruption analysis.
How is a Forensic Delay and Disruption Analysis Performed?
A forensic delay and disruption analysis can be conducted prior to the commencement of the project as a form of risk assessment. Alternatively, it could be done during or after completion of the project to identify the causes as well as the amount of delay.
To perform a forensic delay and disruption analysis, it is essential to enlist the help of an expert. The expert performs the analysis by evaluating the planned and actual results, the type of critical delay incurred, and activities leading to the delay.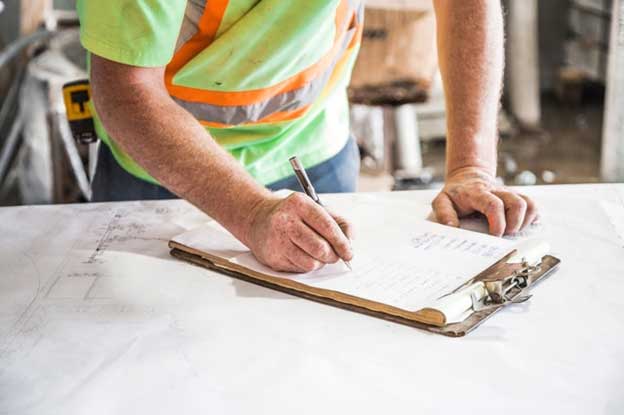 The delay analysis is all about finding details – how the actual project progressed, what activities or events had an impact on the time taken for completion, etc. And to figure this out, the expert needs to move beyond taking the project schedule at face value and evaluating its activities.
They have to go through all of the contemporary records related to the project in order to identify the actual causes and effects of the delay events affecting the critical path of the project.
However, not all projects may have the complete set of records that is needed by the expert. In such cases, the experience of the expert allows them to work out a satisfactory analysis using incomplete or inaccurate data.
Forensic Delay Analysis Methodologies
There is no standard method in forensic delay analysis that can be followed for every situation. Before deciding on the most suitable method, an expert needs to consider several aspects. These include:
Type of required analysis- retrospective or prospective
Requirements of the contract
Dispute value
Available time
Availability of records and program information
On the basis of the above aspects, the expert identifies the most suitable methodology for analysis. In case there are experts appointed separately by both the parties involved in the dispute, the experts need to unanimously decide on a methodology to maintain ease of interpretation and comparison.
Some of the most common methods used in forensic delay and disruption analysis are as follows.
Impacted As-Planned Analysis
Time Impact Analysis
As-Planned vs As-Built
Windows Analysis
Collapsed As-Built Analysis
Conclusion
To conclude, forensic delay and disruption analysis is a means of negotiating a fair result in case of a dispute related to delays in construction projects. A delay analysis expert needs to go through all the relevant records and identify the most suitable methodology to ensure that they don't end up with an erroneous conclusion.