FORE International Business Conference: Future of Business in the New Global Realities
"India and Russia are connected with long standing relations that are based on a firm foundation of long-term friendship and mutual sympathy of our nations", saidDr. Alexander L. Rybas, Trade Commissioner of the Russian Federation to India. He was delivering the inaugural address as Chief Guest of the FORE International Business Conference (FIBC) 2020 on the "Future of Business in the New Global Realities" organized by FORE School of Management, New Delhi, India, on November 27-28, 2020 in virtual mode.
FIBC 2020 brought together eminent scholars and diplomats to deliberate on the new global realities, and to decipher a pragmatic roadmap relevant to global business and policy-making efforts. More than thirty research papers were presented in six technical sessions spread across the two days.The technical sessions included those on International Trade and WTO Issues; Technology, Strategy and the New Realities; International Finance and the Financial Systems; Global Marketing and Consumer Research; Cross-cultural Contexts and Organisational Studies; and, Geo-economics and the Geopolitical Architecture. Besides, there was a dedicated plenary session on Discourse on New Global Realities that examined the geopolitical discourse and strategic realities in the Indo-Pacific region. Also, there was another plenary session dedicated to Africa and titled as India-Africa Business Forum, which was organised under the aegis of FIBC 2020 by FORE School of Management in collaboration with The Diplomatist. The conference ended with a valedictory session.
In his inaugural address, Dr. Rybas, who also served as the State Secretary and Deputy Chairman of the Federal Environmental, Industrial and Nuclear Supervision Service (Rostechnadzor) in the Russian Federation, emphasised on India-Russia bilateral trade potential. He asserted that the long-term goal of the India-Russia trade relations is to achieve a bilateral trade of $30 billion by 2025, coupled with a growth in mutual investment flows to at least $50 billion. He said that in order to achieve these goals, it is necessary to focus on updating the bilateral legal framework e.g. signing of the free trade agreement between Eurasian Economic Union and India. He emphasised that such integration efforts will help remove tariff barriers, reduce quantitative restrictions, simplify rules for import licensing and the use of anti-dumping measures, while also bringing Sanitary and Phytosanitary (SPS) measures in line with the World Trade Organisation (WTO) regulations. He emphasised that there is immense potential for cooperation between Russia and India and mentioned that in sectors such as information and communication technology, fin-tech, space exploration, environmental protection, engineering services, educational services, quantum technologies, and data security, such prospects are being actively discussed. Moreover, he also mentioned about the growing interest of the Indian side on Arctic research.
The conference began with an opening remark by Dr. Faisal Ahmed, Conference Convenor, FIBC 2020. Dr. Ahmed, who is an Associate Professor of International Business at FORE School of Management pointed out key issues that can help comprehend a pandemic-induced global order. Referring to the United States-China rivalry, he called for geopolitical isostasy that can establish an equilibrium among key factors viz. indispensability of economic partnership, response to humanitarian needs, and pro-active security cooperation. He also discussed about mega-regionalism in international trade citing examples of Trans-Pacific Partnership and Regional Comprehensive Economic Partnership, and maintained that they are destined to play a larger role in the post-pandemic world. He also emphasised on climate change related vulnerabilities citing examples of challenges faced by the Small Island Developing States (SIDS), and argued that these challenges should be factored in managerial decision-making.
Dr. Jitendra Das, Director, FORE School of Management, New Delhi delivered the welcome address. Dr. Das maintained that in the past few decades, there have been a series of trade agreements to essentially ease flow of goods and services among the partnering countries. However, because of the changing geopolitics in the recent past, he said that, the United States' 'America First' and India's 'Atma Nirbhar Bharat' are attempting to focus on local production, thereby diluting cross-border trade. He emphasised that India and the United States' banning certain products from across the border paints a very different picture as far as cross-border trade is concerned. Such actions, he argued, are primarily a result of reported cost parity disruptions. Dr. Das, who has also served as a Professor of Marketing and as Founder Dean of Noida Campus of Indian Institute of Management (IIM) Lucknow, maintained that undue state control on the cost of production, and predatory pricing,are unfair for trade competitiveness.
Hon'ble Dr. Shekhar Dutt, Former Governor of Chhattisgarh, and Ex-Defence Secretary, Government of India delivered the Distinguished Keynote Address of the conference. He began by giving a historical overview of the defence and industrial capabilities of Russia. Dr. Dutt, who also served as Deputy National Security Advisor in the Government of India said that the Soviet Union brought in a massive amount of change from the First World War to the Second World War and depicted huge capabilities in their defense technologies and also in certain other industrial technologies. Talking in context of emerging realities in the domain of business, he called for organizations and people who are able to anticipate changes and convert them into opportunities for developing organizational competitiveness. He also emphasised on the increasing role of technology in the global business environment. Dr. Dutt maintained that in the new global realities, it is pertinent for organisations to revisit their business models accordingly.
This was followed by a special address by Prof. Vinayshil Gautam, an internationally acclaimed management thinker and practitioner. He emphasised on how the new global realities are shaping the world. He explained about investments in healthcare with a particular emphasis on Covid19vaccines. Further, Prof. Gautam also discussed about the Bay of Bengal Initiative for Multi-Sectoral Technical and Economic Cooperation (BIMSTEC) and highlighted its immense potential and growth prospects. He also asserted that businesses will come to countries and conglomerates with strong financial sectors. He substantiated it by taking example of China's booming exports and how it was the only country which benefited even in the times of Covid19. Prof. Gautam, who is also Vice Chairman of FORE School of Management, and earlier held prestigious positions including being Founder Director of IIM Kozhikode and Emeritus Chair Professor at Indian Institute of Technology Delhi, explained the importance of technological development by taking examples of the United States,Russia and BIMSTEC,and emphasised on manufacturing and regional trade prospects.
Prof. Arpita Mukherjee, Professor, Indian Council for Research on International Economic Relations (ICRIER), New Delhi, also delivered a special address. She emphasised on Industrial Revolution 4.0 and highlighted the potential and prospects. She also discussed about the impact of Covid19 and argued that it is important for organizations to adapt to the disruptions. She complimented the 'Atma Nirbhar Bharat' program and localization in manufacturing, while also highlighting the challenges it faced especially related to supply chains. She emphasised upon new business opportunities in technology particularly in finance, health, artificial intelligence (AI), IT and other areas. She also discussed about the lack of patents and copyrights in the field of green technology which are required in order to compete with other countries. Prof. Mukherjee, a leading economic and trade policy researcher, also suggested that businesses should engage in a constructive dialogue with the government on digital financial inclusion. In addition, she also called upon the businesses to seek WTO approved subsidies and support to enhance their global competiveness.
Finally, Dr. B.B.L. Madhukar, Chairman, FORE School of Management delivered the vote of thanks. In his speech, he also emphasised on developing India's potential in key sectors like IT. Dr. Madhukar, who also serves as Director General of the BRICS Chamber of Commerce and Industry in New Delhi maintained that Indian businesses should focus on research-based outcomes and should be able to compete with China and other countries. He further emphasised on India's immense potential emanating from its workforce and stressed on the need for enhanced training and skill development to foster the potential of youth in the country. Comparing India with China in decision-making systems, he elaborated on how India works on inclusive and a consensus-based system.
The inaugural session of FIBC 2020 set the tone for the successive technical and plenary sessions. The 2-day international conference was supported by the Association of Management Development Institutions in South Asia (AMDISA). The Diplomatist, a leading foreign affairs publication, was the media partner of the conference. The conference included participation by distinguished scholars and diplomats from various countries including the United States, the United Kingdom, Switzerland, Poland, Turkey, Thailand, the United Arab Emirates, Uganda, and from other countries in Africa and Central Asia. The Rapporteuring of the inaugural session was done by Mr. Shashank S. Natarajan,Ms. Ritika Dobhal, and Mr. Pranav Arora, the participants of International Managers' Group (IMG) program of the FORE School of Management.
COVID's led to 'massive' income and productivity losses
Job losses or reduced working hours due to the impact of the COVID-19 pandemic cost the world the equivalent of 255 million jobs in 2020, the UN International Labour Organization (ILO) said on Monday, noting that the "massive impact" was nearly four times the number lost during the 2009 global financial crisis.
According to the ILO Monitor: COVID-19 and the world of work, the losses resulted in an 8.3 per cent decline in global income, before factoring in support measures, equivalent to $3.7 trillion or 4.4 per cent of global gross domestic product (GDP).
Recovery scenarios
While there is still a high degree of uncertainty for 2021, the ILO estimates projected that most countries could see a relatively strong recovery in the second half the year, as COVID-19 vaccination programmes take effect.
ILO put forward three scenarios: a baseline estimate showing a 3 per cent decline; a pessimistic forecast indicating a 4.6 per cent loss, and in the most optimistic scenario, a 1.3 per cent decrease in working hours through this year.
"The signs of recovery we see are encouraging, but they are fragile and highly uncertain, and we must remember that no country or group can recover alone", Guy Ryder, ILO Director-General said.
"We are at a fork in the road. One path leads to an uneven, unsustainable, recovery with growing inequality and instability, and the prospect of more crises. The other focuses on a human-centred recovery for building back better, prioritizing employment, income and social protection, workers' rights and social dialogue", he added.
"If we want a lasting, sustainable and inclusive recovery, this is the path policy-makers must commit to."
Women and children most vulnerable
In terms of sectors and groups, women were more affected than men, as were younger workers, ILO said.
"Globally, employment losses for women stand at 5 per cent, versus 3.9 per cent for men. In particular, women were much more likely than men to drop out of the labour market and become inactive", it added.
Similarly, younger workers either lost jobs, dropped out of the labour force, or delayed entry into it.
'Lost generation' risk
"The employment loss among youth (15-24 years old) stood at 8.7 per cent, compared to 3.7 per cent for adults. This highlights the all too real risk of a lost generation" according to ILO.
Accommodation and food services was the worst hit sector, where employment declined by over 20 per cent, on average, followed by retail and manufacturing.
In contrast, the information, communication, finance and insurance sectors, grew in the second and third quarters of 2020. Marginal increases were also seen in mining, quarrying and utilities.
APEC BEST Award Announced Top Female Entrepreneurs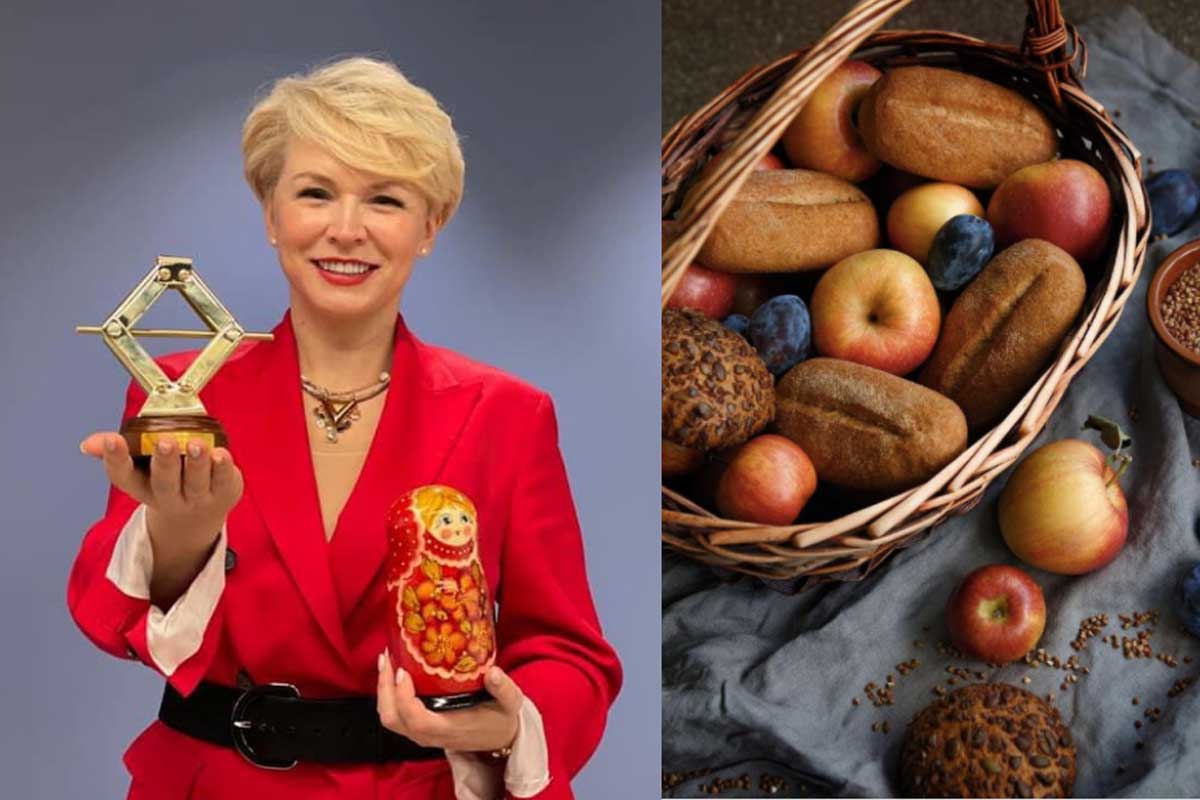 The annual APEC Business Efficiency and Success Target Award, known as the APEC BEST Award, announced its 2020 winners, from a diverse group of effective entrepreneurs, innovators and managers around the APEC region.
Producer of gluten-free, healthy food products, Svetlana Shmakova, from Russia, won the top prize of APEC BEST Award with her company, Foodcode.
"The idea of Foodcode is not only about business, but also about protecting family and ensuring that we put health and well-being of people first, through quality, healthy and sustainably produce products," Shmakova explained.
"The contest provided us with a unique opportunity to learn more about other business models, connect with fellow entrepreneurs and managers, explore new partnerships and expand our markets," she added.
Meanwhile, Cherrie De Erit Atilano from the Philippines, founder and chief executive officer of sustainable food system and inclusive agribusiness of her company, AGREA, won the category of Best Top Manager in the post-pandemic economy.
"Inclusive and sustainable agriculture plays an even more critical role in the post-pandemic world," Atilano said. "This award is a testament to the resiliency and compassion of women in the agricultural supply chain alongside men who persevered in bringing food to the table of both producers and consumers."
"Women should play a significant role in our concerted efforts to recover and rebuild better as a region," said Carolina Cuevas, Chair of the APEC Policy Partnership on Women and the Economy. "The innovation, creativity and resiliency shown by our women entrepreneurs and managers involved in the APEC BEST Award are the embodiment of this spirit."
The contest is an initiative of Russia with China, Japan, Malaysia and Mexico as co-sponsors of this year's contest. This year's contest featured 20 nominees from 11 APEC economies, competing under the theme of "Women Business Leadership in Post-Pandemic Recovery."
"All of us live in extremely challenging times now with the lingering negative impact of the economic and health crisis brought about by the COVID-19 pandemic," said Natalia Strigunova of Russia's Ministry of Economic Development. "We believe that women's entrepreneurship should be a strong driver for post-pandemic recovery."
Besides the 2020 APEC BEST Award grand prize and the award in the Best Top Managers category, the contest also awarded six winners in the following categories:
Best Growth Potential: Lu Yunjuan, Beijing Snowlotus Biotechnology from China
International Attractiveness: Winnie Chan Wei Wei, Bynd Artisan from Singapore
Best Business Sustainability in Tackling the Pandemic: Norzilawaty Binti Mohd Isa, Lykke Familie Enterprise from Malaysia
Fourth Industrial Revolution Project: Hanna Kim, Grip Corporation from Korea
Best Family Business Support: Daniela Carolina Schneider Alvear, Celifamily Gluten Free from Chile
Best Social Impact: Carys Mihardja, Carys Cares from Indonesia
"The goal of the APEC BEST Award is not only to promote women's leadership and best practices amidst the COVID-19 pandemic, but also to provide support to female entrepreneurs, replicate the best business models and expand their networks beyond their home economies to encourage more women to establish their own businesses," added Irina Saltykova, who leads the APEC BEST Award project.
M&A valuations boom in the second half of 2020, despite COVID-19 impacts on the economy
M&A valuations are soaring, with rich valuations and intense competition for many digital or technology-based assets driving global deals activity, according to PwC's latest Global M&A Industry Trends analysis.
Covering the last six months of 2020, the analysis examines global deals activity and incorporates insights from PwC's deals industry specialists to identify the key trends driving M&A activity, and anticipated investment hotspots in 2021.
In spite of the uncertainty created by COVID-19, the second half of 2020 saw a surge in M&A activity.
"COVID-19 gave companies a rare glimpse into their future, and many did not like what they saw. An acceleration of digitalisation and transformation of their businesses instantly became a top priority, with M&A the fastest way to make that happen — creating a highly competitive landscape for the right deals," says Brian Levy, PwC's Global Deals Industries Leader, Partner, PwC US.
Key insights from the second half of 2020 deals activity include:
Dealmaking jumped in the second half of the year with total global deal volumes and values increasing by 18% and 94%, respectively compared to the first half of the year. In addition, both deal volumes and deal values were up compared to the last six months of 2019.
The higher deal values in the second half of 2020 were partly due to an increase in megadeals ($5 billion+). Overall, 56 megadeals were announced in the second half of 2020, compared to 27 in the first half of the year.
The technology and telecom sub-sectors saw the highest growth in deal volumes and values in the second half of 2020, with technology deal volumes up 34% and values up 118%. Telecom deal volumes were up 15% and values significantly up by almost 300% due to three telecom megadeals.
On a regional basis, deal volumes increased by 20% in the Americas, 17% in EMEA and 17% in Asia Pacific between the first and second half of 2020. The Americas saw the biggest growth in deal values of over 200%, primarily due to some significant megadeals in the second half of the year.
COVID-19 accelerates deals activity for digital and technology assets in a highly competitive market
In demand assets have commanded high valuations and fierce competition, driven by macroeconomic factors. These include low interest rates, a desire to acquire innovative, digital or technology-enabled businesses and an abundance of available capital from both corporate (over $7.6 trillion in cash and marketable securities) and private equity buyers ($1.7 trillion).
By comparison, assets in sectors that have been hardest hit by the pandemic like industrial manufacturing or those being shaped by factors such as the transformation to net zero carbon emissions are creating structural changes that companies will need to address. Where the future viability of their business models are challenged, companies may look to distressed M&A opportunities or restructuring to preserve value.
Deal makers widen assessment of value creation to non-traditional sources
Non-traditional sources of value creation such as the impact of environmental, social and governance factors (ESG) are increasingly being considered by deal makers and factored into strategic decision-making and due diligence, as they focus on protecting and maximising returns from high valuations and fierce demand.
"With so much capital out there, good businesses are commanding high multiples and achieving them. If this continues – and I believe it will – then the need to double down on value creation is now more relevant than ever for successful M&A," says Malcolm Lloyd, Global Deals Leader, Partner, PwC Spain.
The impact of a hot IPO market on M&A
The last six months saw the prevalence of the use of special-purpose acquisition companies (SPACs) to pool investor capital for acquisition opportunities in a highly active IPO market. In 2020, SPACs raised about $70 billion in capital and accounted for more than half of all US IPOs. Private equity firms have been key players in the recent SPAC boom, finding them a useful alternative source of capital. More SPAC activity is expected in 2021, especially involving assets such as electric vehicle charging infrastructure, power storage, and healthcare technology.