World Bank Provides Financing for Viable Micro and Small Firms in Turkey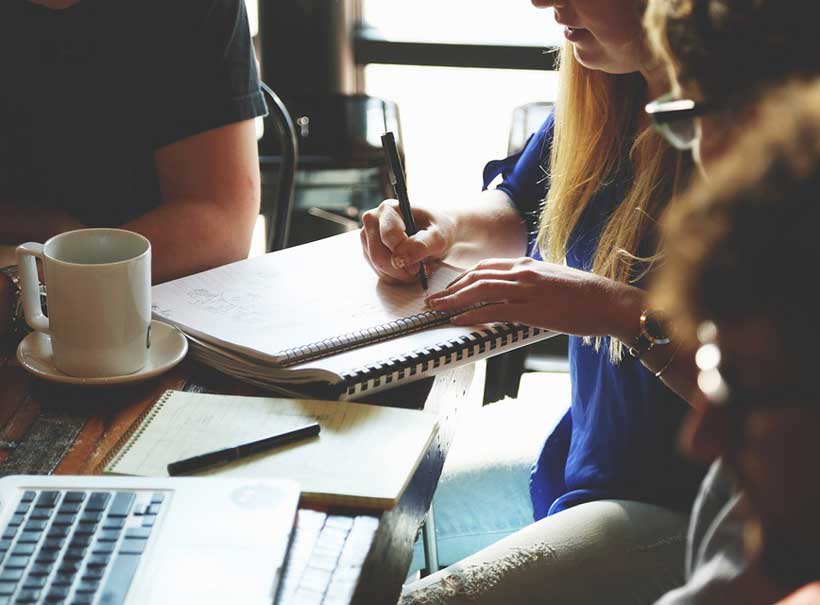 A new project will help avert the closure of viable micro and small enterprises (MSEs) affected by the health and economic shocks of the COVID-19 pandemic and maintain employment levels during the crisis. The $300 million Rapid Support for Micro and Small Enterprises Project for Turkey, implemented by the Small and Medium Enterprises Development Organization of Turkey (KOSGEB), will help people and firms by providing reimbursable support financing for manufacturing firms and other, innovative young firms focusing on manufacturing, scientific research and development, and computer programming.
The Project will provide financing in the form of performance-based reimbursable support to eligible MSEs, including innovative young firms that have been negatively impacted by COVID-19 but remain financially viable and are likely to survive the crisis, if they can access funding to meet their temporary liquidity needs.
"The World Bank Group's approach to supporting client countries in mitigating the impact of COVID-19 on their economies, firms, and workers entails preserving the conditions for sustainable business growth and job creation in the future as countries respond to the immediate impacts of COVID-19 and lay the foundation for a resilient recovery," says Auguste Kouame, World Bank Country Director for Turkey. "Consistent with this framework, the World Bank is pleased to contribute to the support of viable firms and protection of vulnerable jobs in Turkey."
The COVID-19 pandemic has created a combination of both supply and demand shocks to firms across the country on a scale which has not been seen in recent history. Access to finance has deteriorated for firms – particularly MSEs that were credit constrained even before the crisis struck. Without adequate and timely support, otherwise viable firms, upon which the livelihoods of a large number of poor and vulnerable households depend, face the risk of permanent closure – threatening jobs and jeopardizing the prospect of a speedy economic recovery.
"The WB financing provided under the project will go to Micro and Small Enterprises in Turkey, which are the main source of employment for poor and near-poor households and account for more than 40 percent of employment in the manufacturing sector," remarked Stefka Slavova, Lead Economist at the World Bank and co-Task Team leader of the project.
"These MSEs have been especially impacted negatively during the ongoing health and economic crisis caused by COVID-19 and need support to withstand the crisis," added P. Facundo Cuevas, Senior Economist at the World Bank and co-Task Team Leader of the Project.
The project will pay special attention to women-owned firms and is aligned with Turkey's Country Partnership Framework (CPF) for the FY18-23, which focuses on the three strategic areas of growth, inclusion, and sustainability.
World Bank and EU to Help Iraq Strengthen Public Financial Management Oversight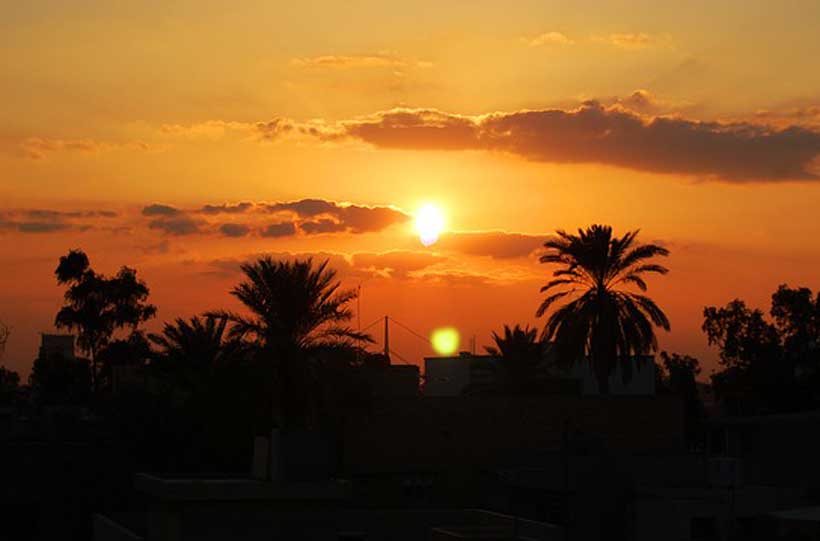 The Government of Iraq, the World Bank Group, and the European Union signed today a grant agreement aimed at strengthening the Government of Iraq's institutions and mechanisms of fiscal accountability and oversight at federal and sub-national levels.
The project titled "Strengthening Public Financial Management (PFM) Oversight and Accountability Institutions" will benefit from jointly implemented US$12.5 million and is part of a technical assistance grant program signed back in September 2018 with the European Union to strengthen public financial management (PFM) oversight and increase the efficiency of public service delivery.
The program aims at improving PFM systems by strengthening payroll management through an IT platform. It will support transparency and accountability in the oil sector through the Extractive Industry Transparency Initiative. It will foster the anti-corruption agency which can help retrieve stolen assets and the auditor general as well as support the reform of State-Owned Enterprises. Other features will be strengthening procurement systems through e-procurement and supporting integrity in reconstruction programs. The project will also assist in further tackling revenue mobilization and fiscal federalism and can be revisited in one year to align further with government priorities.
This project compliments the ongoing World Bank-financed project titled "Modernization of Public Financial Management Systems" of US$41.5 million, which aims to improve financial information management and transparency, cash management, public investment management and public procurement modernization at selected federal and governorate agencies.
"Now, more than ever, the importance of a strong public financial management system is critical", said Ramzi Afif Neman, Head of World Bank Iraq Office. "The World Bank is committed to helping equip the Government of Iraq with mechanisms of fiscal accountability that are essential for sustainable reform, creation of a positive economic impact, and the restoration of public trust in the country's financial institutions."
"The efficient management of public finances and the delivery of services is critical in the achievement of public policy objectives, as well as for restoring the trust and social contract between Iraqi citizens and the country's institutions", said Martin Huth, European Union Ambassador to Iraq.
The project will support economic governance reforms at the federal level and in the Kurdistan region through technical assistance to many fiscal agencies, under the guidance of the Federal Ministry of Finance and the Prime Minister's office. The project is in line with the economic reform "White Paper" recently published by the Government of Iraq which supports the overall World Bank Group's development objectives and portfolio in Iraq. The project is also in line with the SDGs and European Union's development objectives.
Strengthening Indonesia's Fiscal Resilience to Natural Disasters and Health-Related Shocks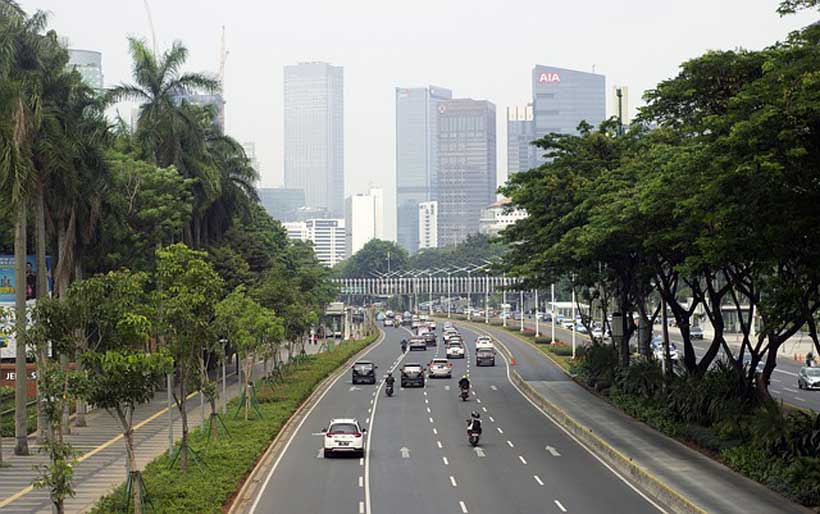 The World Bank's Board of Executive Directors today approved a $500 million loan to strengthen Indonesia's financial and fiscal resilience. The loan will help the country build and strengthen its financial response to natural disasters, climate risks, and health-related shocks.
Such shocks and disasters have become a constant threat to Indonesia's development progress. From 2014 to 2018, the central government spent between US$90 million and US$500 million annually on disaster response and recovery, while local governments spent an estimated additional $250 million over the same period.
The cost of disasters is expected to increase further due to climate change and urban growth, adding to the burden on public spending. The needs are particularly acute now, with Indonesia experiencing multiple financial, fiscal, and social impacts due to the COVID-19 pandemic.
"Financial preparedness for disasters, climate shocks, and health crises such as COVID-19 is increasingly important for Indonesia. This support will help the government deliver a more targeted and timely response, reducing the impact of disasters and helping to protect Indonesia's development progress," said Sri Mulyani Indrawati, Minister of Finance of the Republic of Indonesia.
Planning an effective financial response after disasters and climate shocks helps to protect the budget and ultimately the population. By reducing the impacts of disasters, such planning can help protect the poor and vulnerable who often bear the brunt of disasters as they tend to live in hazard areas, lack access to basic services, and have limited access to financial resources to cope with the aftermath.
The new project will support the Government's National Disaster Risk Finance and Insurance Strategy by strengthening Indonesia's fiscal and financial resilience through a Pooling Fund for Disasters. This fund will become the central mechanism through which post-disaster financing can flow from different sources. The fund will look to leverage domestic and international insurance markets to provide financial capacity to backstop the fund.
The project will also help ensure effective and transparent flow of the funds to relevant government agencies, including budget tracking on disaster-related expenditures, faster social assistance payments for victims of disasters, and improved preparedness planning for health shocks. Central and local government agencies will receive additional, faster, and more effective financial support after a disaster.
"The improved availability and flow of funds will ultimately support the population of Indonesia who will benefit from faster and better targeted response to disaster and health shocks. This will particularly benefit the poorest and most vulnerable, who are most affected by delayed disaster response and often lose their livelihoods and incomes, which keeps them in poverty," said Satu Kahkonen, World Bank Country Director for Indonesia and Timor-Leste.
The project is supported by a $14 million grant from the Global Risk Financing Facility (GRiF) to assist building technical capacity, environmental and social management systems, bring new technology to the management of the Pooling Fund, and invest in evaluations and learning, including how to best serve the most vulnerable groups. Supported by a Multi-Donor Trust Fund with over $200 million from Germany and the United Kingdom, GRiF provides grants and technical expertise to help developing countries safeguard progress and recover more quickly from the financial impacts of climate shocks, disasters, and crises.
World Bank Helps Bangladesh Provide Education and Skills Training to Poor Children
The government of Bangladesh today signed a $6.5 million financing agreement with the World Bank to enable around 39,000 slum children complete primary education as well as provide pre-vocational training to 8,500 school-dropped out youths in Cox's Bazar.
This additional financing to the Second Reaching Out of School Children (ROSC II) Project will support poor children aged between 8- to 14-years in eight city corporations to complete primary education cycle. This will also help vulnerable out-of-school local youth and adolescents in Cox's Bazar to complete three-month courses in pre-vocational and enterprise development training.
"The pandemic has disproportionately impacted the education of children from poorer households," said Mercy Tembon, World Bank Country Director for Bangladesh and Bhutan. "The additional financing will help the slum children and the vulnerable youths build the foundations for better opportunities."
"Bangladesh government is committed to ensuring education for all. Today, almost all children in Bangladesh step into a school," said Fatima Yasmin, Secretary, Economic Relations Division, Government of Bangladesh.
About 690,000 children—almost half of them are girls—studied in the learning centers, known as Ananda Schools. The project has set up around 1,300 Learning Centres in slums of 8 city corporations, including Dhaka, where about 48,000 children are enrolled. At Ananda Schools, a single class teacher teaches the students until they are ready for the Grade 5 examination, allowing the poor children to proceed to the secondary schools.
Since 2019, the ROSC II project expanded its coverage to provide learning opportunities and psycho-social support to about 350,000 Rohingya children in Teknaf and Ukhia Upazilla in Cox's Bazar. Further, 16,500 Bangladeshi youths have received skills training and job placement support.
The agreement was signed by Fatima Yasmin and Mercy Tembon on behalf of the Government and the World Bank, respectively.
The credit from the World Bank's International Development Association, has a 30-year term, including a five-year grace period. The World Bank was among the first development partners to support Bangladesh following its independence. Since then, the World Bank has committed more than $33.5 billion in grants, interest-free, and concessional credits to the country.