New COVID-19 variants under the microscope as travel bans mount over UK mutation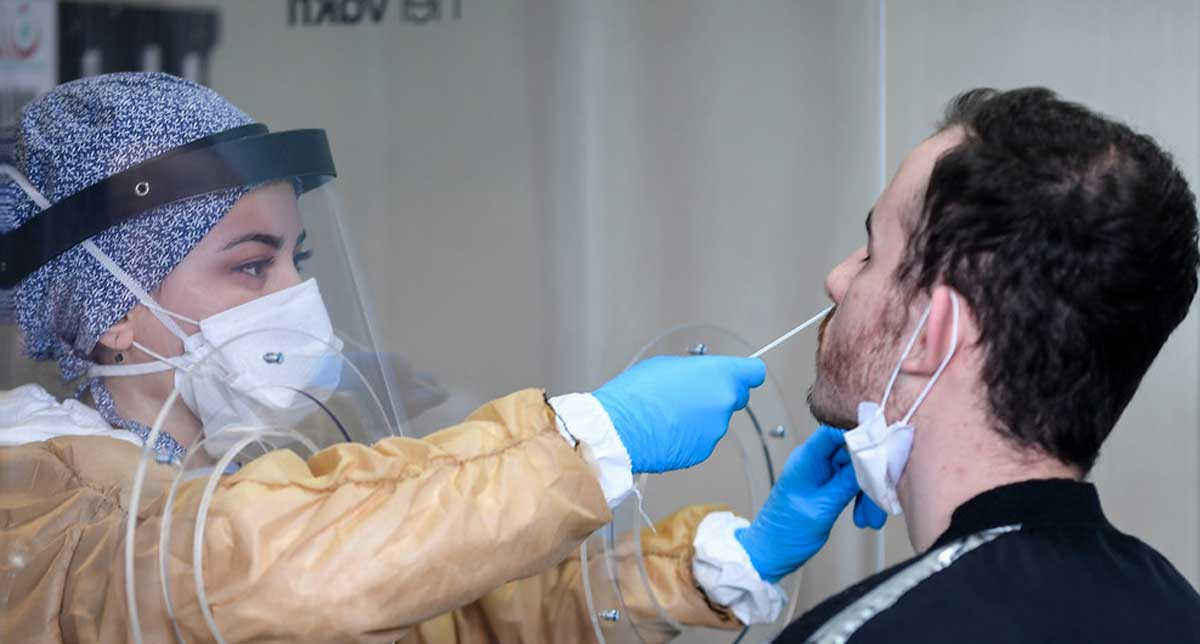 The UN health agency chief said on Monday that scientists have been working to understand new COVID-19 variants that have been reported in South Africa and the United Kingdom.
According to news reports, more than 40 countries have now banned arrivals from the UK, because of mounting concerns over a new, more transmissible mutation of the new coronavirus, although health officials there stress that there is no evidence it is more deadly, or that it would not respond in the same way to the vaccines cleared for emergency use.
"The bottom line is that we need to suppress transmission of all SARS-CoV-2 viruses as quickly as we can", World Health Organization (WHO) Director-General Tedros Adhanom Ghebreyesus told a regular press briefing.
"The more we allow it to spread, the more opportunity it has to change", he added.
In early 2021, $4.6 billion in additional funding will be needed to purchase COVID-19 vaccines for at least 20 per cent of low and lower middle income countries, according to the WHO chief.
"This will ensure health workers and those at highest risk of severe disease are vaccinated, which is the fastest way to stabilize health systems and economies and stimulate a truly global recovery", he said.
Charting new courses
As part of the hundred-hundred initiative – a major sprint by WHO, the UN Children's Fund (UNICEF) and the World Bank to support 100 countries in conducting rapid readiness assessments and develop country-specific plans within 100 days for vaccines and other COVID-19 tools – 89 countries have already completed assessments and teams are working round the clock to ensure that governments and health systems are ready for the global vaccine rollout.
While the pandemic has exploited the world's vulnerabilities and inequalities, it has also shown that "in the face of an unprecedented crisis, we can come together in new ways to confront it", said Tedros.
"Every crisis is an opportunity to question the way we do things, and to find new ways of doing them", he upheld.
'A gateway'
For 30 years, the UN Development Programme (UNDP) has published an annual snapshot of global development. The 2020 Human Development Report, released last week, takes an in-depth look at the COVID-19 pandemic and what it might mean for the future.  
While acknowledging that the coronavirus outbreak has led to an unprecedented development crisis, UNDP chief Achim Steiner told journalists at the regular WHO briefing that that it can, however, be turned into a "gateway" for deploying social norms, incentives and nature-based solutions.
He flagged that the equitable distribution of COVID vaccinations requires governments to work together in unprecedented ways and called it "the ultimate stress test for planetary health" as it will be delivering the "largest public health intervention of a lifetime and driving an inclusive and green recovery".
Mr. Steiner doubled down on the belief that empowering people can bring about the action needed to live in balance with the planet in a fairer world.
He reiterated UNDP's commitment to play its part, along with WHO, the UN family, and GAVI, the vaccine alliance, and others through the ACT Accelerator and the third Sustainable Development Goal's (SDGs) Global Action Plan.
Study Finds That India Might Have Half Of All Covid-19 Deaths Worldwide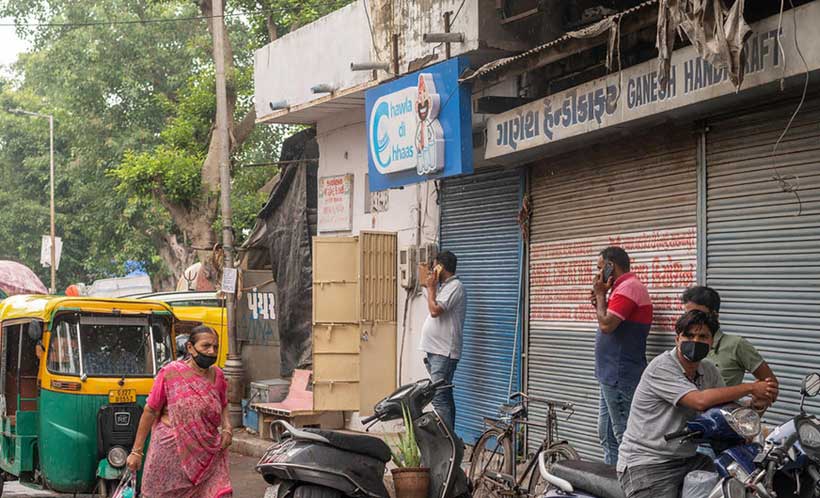 On July 20th, an analysis that was published of India's "excess mortality estimates from three different data sources from the pandemic's start through June 2021 … yields an estimate of 4.9 million excess deaths." As-of July 20th, the total number of deaths that had been officially reported worldwide from Covid-19 was 4,115,391, and only 414,513 (10%) of those were in India. If this new study is correct, then the possibility exists that around half of all deaths that have occurred, thus far, from Covid-19, could be in India, not merely the currently existing 10% that's shown in the official figures.
This study doesn't discuss why the actual number of deaths in India from Covid-19 might be around ten times higher than the official Indian figures, but one reason might be a false attribution of India's greatly increased death-rate from the Covid-19 epidemic not to Covid-19 but to other causes, such as to Covid-19-related illnesses.
The new study is titled "Three New Estimates of India's All-Cause Excess Mortality during the COVID-19 Pandemic", and the detailed version of it can be downloaded here. The study was funded by U.S.-and-allied billionaires and their foundations and corporations, and by governments that those billionaires also might control. However, this doesn't necessarily mean that its methodology is in any way unscientific or otherwise dubious. The study raises serious questions — it does not, in and of itself, answer any. It's a serious scientific study.
On 1 August 2020, I headlined "India and Brazil Are Now the Global Worst Coronavirus Nations", and reported that, "India and Brazil have now overtaken the United States as the world's worst performers at controlling the cononavirus-19 plague. The chart of the numbers of daily new cases in India shows the daily count soaring more than in any other country except Brazil, whereas in the United States, the daily number of new cases has plateaued ever since it hit 72,278 on July 10th, three weeks ago." At that time, there was great pressure upon India's Government to stop the alarming acceleration in the daily numbers of people who were officially counted as being patients (active cases) from the disease, and of dying from it. One way that a government can deal with such pressures is by mis-classifying cases, and deaths, from a disease, as being due to other causes, instead.
Sharp rise in Africa COVID-19 deaths
COVID-19 deaths in Africa have risen sharply in recent weeks, amid the fastest surge in cases the continent has seen so far in the pandemic, the regional office for the World Health Organization (WHO) said on Thursday.
Fatalities are rising as hospital admissions increase rapidly as countries face shortages in oxygen and intensive care beds.
COVID-19 deaths rose by more than 40 per cent last week, reaching 6,273, or nearly 1,900 more than the previous week.
The number is just shy of the 6,294 peak, recorded in January.
Reaching 'breaking point'
"Deaths have climbed steeply for the past five weeks. This is a clear warning sign that hospitals in the most impacted countries are reaching a breaking point," said Dr Matshidiso Moeti, WHO Regional Director for Africa. 
"Under-resourced health systems in countries are facing dire shortages of the health workers, supplies, equipment and infrastructure needed to provide care to severely ill COVID-19 patients."
Africa's case fatality rate, which is the proportion of deaths among confirmed cases, stands at 2.6 per cent compared to the global average of 2.2 per cent. 
Most of the recent deaths, or 83 per cent, occurred in Namibia, South Africa, Tunisia, Uganda and Zambia.
Six million cases
COVID-19 cases on the continent have risen for eight consecutive weeks, topping six million on Tuesday, WHO reported.
An additional one million cases were recorded over the past month, marking the shortest time to reach this grim milestone. Comparatively, it took roughly three months for cases to jump from four million to five million.
Delta, variants drive surge
The surge is being driven by public fatigue with key health measures and an increased spread of virus variants. 
The Delta variant, the most transmissible, has been detected in 21 countries, while the Alpha and Beta variants have been found in more than 30 countries each.
Globally, there are four COVID-19 virus variants of concern.  On Wednesday, a WHO emergency committee meeting in Geneva warned of the "strong likelihood" of new and possibly more dangerous variants emerging and spreading.
Delivering effective treatment
WHO is working with African countries to improve COVID-19 treatment and critical care capacities. 
The UN agency and partners are also delivering oxygen cylinders and other essential medical supplies, and have supported the manufacture and repair of oxygen production plants.
"The number one priority for African countries is boosting oxygen production to give critically ill patients a fighting chance," Dr Moeti said. "Effective treatment is the last line of defence against COVID-19 and it must not crumble."
The rising caseload comes amid inadequate vaccine supplies. So far, 52 million people in Africa have been inoculated, which is just 1.6 per cent of total COVID-19 vaccinations worldwide. 
Meanwhile, roughly 1.5 per cent of the continent's population, or 18 million people, are fully vaccinated, compared with over 50 per cent in some high-income countries.
Child mental health crisis 'magnified' by COVID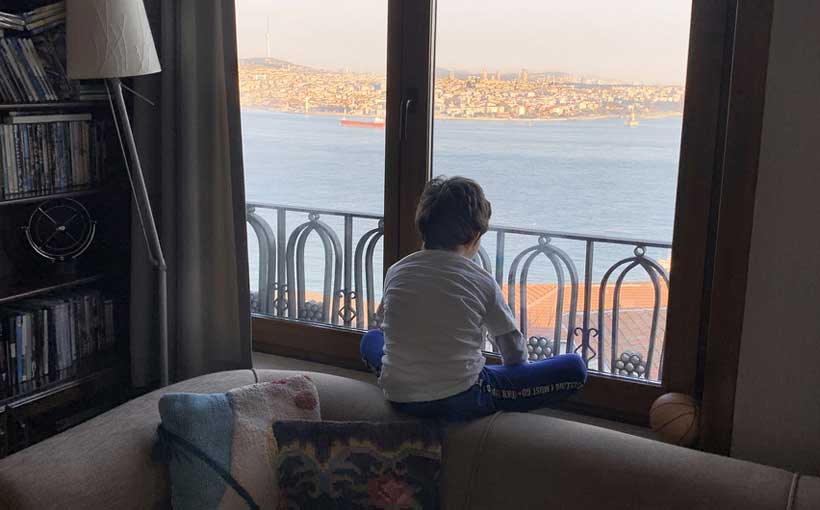 Half of the world's children experience violence on and offline in some form every year, with "devastating and life-long consequences" for their mental health, the UN chief warned a symposium on the issue on Thursday.
In a video address to an event organized within the on-going High-Level Political Forum (HLPF), on mental health and wellbeing, he said that mental health services have long suffered from neglect and underinvestment, with "too few children" accessing the services they need.
Services cut
"The COVID-19 pandemic has magnified the problem. Millions of children are out of school, increasing their vulnerability to violence and mental stress, while services have been cut or moved online.
"As we consider investing in a strong recovery, support for children's mental wellbeing must be a priority", said Secretary-General António Guterres.
"I also urge governments to take a preventive approach by addressing the determinants of mental well-being through robust social protection for children and families", he added, saying that mental health and psychosocial support, together with community-based approaches to care, are "integral to universal health coverage. They cannot be its forgotten part."
Child's view paramount
He also urged authorities everywhere to take the views and lived-experiences of children themselves, exposed to increasing on and offline threats, into account when formulating policies and protection strategies.
"Children play an important role in supporting each other's mental wellbeing. They must be empowered as part of the solution. Let's work together for sustainable, people-centered, resilient societies, where all children live free from violence and with the highest standards of mental health", he concluded.
Children contribute
The meeting co-organized with the Permanent Mission of Belgium to the United Nations, and the Group of Friends on mental health and wellbeing, featured a video with contributions from children from 19 countries who took action to support one another.
UN Special Representative on Violence Against Children, Maalla M'jid, highlighted the devastating impact of violence on the mental health of children: "Exposure to violence and other adverse childhood experiences can evoke toxic responses to stress that cause both immediate and long-term physiological and psychological damage.
"In addition to the human cost, the economic cost of mental illness is significant", she added.
Opportunity for change
The recovery phase of the pandemic, provides an opportunity for countries to invest in this field, she said, emphasizing that "we cannot go back to normal. Because what was 'normal' before the pandemic was not good enough, with countries spending on average only 2% of their health budgets on mental health.
"In addition to more investment, we need to change our approach to mental health. Building on the lessons of the pandemic, mental health and child protection services must be recognized as life-saving and essential.
"They must be incorporated into both emergency preparedness and longer-term planning and children must also shape the design, delivery and evaluation of responses", she added.
The meeting contributed to raising awareness of the impact of violence on the mental health of children, both before and during the COVID-19 pandemic.
Examples were shared of effective approaches to supporting children's mental health from different regions and in different settings; to identify what steps are needed to embed mental health best practices; put child protection and social protection services into action to build back better after the pandemic, while also supporting the Decade of Action to deliver the SDGs by 2030.