The President's Limit to pardon a Convict under Article 49 of the Constitution of Bangladesh
Article 49 of the Constitution of Bangladesh gives the President the right to pardon. Although 15 amendments have been made to the constitution since its enactment, it has never been amended, although the serial number of the Article was first changed to 58 by the Fourth Amendment and then restored to 49 by the Twelfth Amendment. Although post-independence Bangladesh has been governed by both a parliamentary and a presidential system, and the powers of the President and the Prime Minister have changed during both systems, the rights conferred on the President in this Article remain unchanged.
While the country had a presidential system of government, its executive power was vested in the President, although in the present parliamentary system of government it is vested in the Prime Minister. Article 49 gives the President the power to pardon, stating that the President shall have the power to grant pardon, delay and pardon of any sentence imposed by any court, tribunal or any other authority and to suspend or reduce any sentence. In the system of government governed by the President, the President could exercise this power alone, but in the system of government of the parliamentary system, this power vested in the President is subject to the conditions mentioned in clause (3) of Article 48. Clause (3) of Article 48 states that the President shall act in accordance with the advice of the Prime Minister in discharging all his other duties except in the case of appointment of the Prime Minister in accordance with Article 56 (3) of the Constitution and the Chief Justice in accordance with Article 95 (1). Pursuant to clause (3) of Article 56, even if the President is empowered to appoint the Prime Minister and the Chief Justice by his sole decision, he cannot perform all his other duties without the advice of the Prime Minister. It should be noted that the powers vested in the President in appointing the Prime Minister and the Chief Justice are not arbitrary. This is because there is no opportunity for the President to appoint anyone other than the confidant of the majority of the Members of Parliament as the Prime Minister after or at any other time after the National Parliamentary election. In the case of the appointment of a Chief Justice, if the President, by exercising his discretionary power, overrides the most senior judge in the Appellate Division, the neutrality of the President, who is regarded as the guardian of the country, will be violated.
The powers conferred on the President by Article 49 are exercised by the President in two ways. One is the apology by the convict and the other is the apology by the President to the convict on the recommendation of the government on a special day of the country. In both cases, the President cannot exercise his power without the recommendation of the Prime Minister. According to our Penal Code, an offender can be given five types of punishment by a court or tribunal at the end of the trial on the basis of proof of guilt, namely, death penalty, life imprisonment, rigorous or non-rigorous imprisonment of any term, penalty for confiscation of property and fine. The power conferred on the President by the Constitution under Article 49 may be exercised by the President on the recommendation of the Prime Minister, who may, by exercising that power, pardon, delay, pause, pause, suspend or reduce any penalty. If an apology is made to the President for any of the above punishments, he may grant any remedy referred to in Article 49 through pardon.
The opinion of a former law minister with the title of Barrister on whether the President can exercise this power under the International Crimes Tribunal is not in accordance with the provisions of the Vienna Convention. In this regard, it appears in our Constitution that the President is empowered to pardon, delay, pause, pardon, suspend or reduce any other form of punishment, including the death penalty. The Article clearly states that the President has the power to impose such powers on any court, tribunal or any other authority. The right of the convict under the International Crimes Tribunal Act to seek pardon from the Supreme Court through a writ petition for violation of fundamental rights under the Constitution does not in any way diminish the power of the President conferred by Article 49. Therefore, the opinion expressed by the former law minister in this regard is not considered justified in the light of the spirit of Article 49 of the Constitution. It is to be noted that the First Amendment of the Constitution includes the insertion of clauses (3) to Article 47 and Article 47A to preclude those against whom genocide, crimes against humanity or war crimes are applicable from remedies and rights guaranteed under Article 31, Clauses (1) and (3) of Article 35, and 44 of the Constitution.
The right to pardon given to the President in Article 49 of the Constitution is basically an opportunity for the ruling entity to exercise the power through the President. The President cannot, without the recommendation of the Prime Minister or the Government, grant any remedy to a convicted apology seeker by exercising his discretionary power. In our parliamentary system of government, all the executive powers of the government are vested in the Prime Minister, so the aspirations of the Prime Minister are the aspirations of the government. Therefore, the recommendation made to the President in response to the wishes of the Prime Minister is the recommendation of the ruling entity.
The power given to the President to grant pardon in the case of certain punishments under Article 49 of the Constitution, the Criminal Procedure Code also gives the similar power to the government in the case of certain punishments. Sections 401, 402 and 402A of the Criminal Procedure Code are relevant in this regard. Sub-sections (1), (2) and (5) of section 401 are particularly relevant in the synthesis of the Constitutional Article in question. Sub-section (1) of section 401 states that when a person is convicted of an offense, the Government may at any time, unconditionally or subject to the conditions accepted by the convicted person, suspend the effect of his sentence or commute the imposed sentence in whole or in part. Sub-section (2) of that section states that when an application for suspension or remission of sentence is made to the Government, the Government may, if necessary, ask the judge of the court to give his opinion with reason on whether the application has been granted or rejected and a statement of that opinion, and also may ask for a copy of the judicial document of the convict or to forward the status of his proceedings.
Sub-section (5) of the same section states that nothing contained in this section shall be deemed to be an interference with the President's right to pardon, delay or suspend a sentence.
Section 402 of the Criminal Procedure Code states that the Government may, without infringing upon sections 54 and 55 of the Penal Code, reduce any of the following sentences without the consent of the convicted person to the following sentence, such as life imprisonment in place of death, imprisonment for any term Penalty.
Section 402A of the Criminal Procedure Code states that the power conferred on the government by section 401 402 may be exercised by the President in the case of death penalty.
Section 54 of the Penal Code states that in each case where the death penalty can be imposed, the government may reduce any other sentence imposed under the rule without the consent of the offender. Observing Section 55 of the same rule, it appears that in every case where life imprisonment may be imposed, the government may reduce the sentence to any term of less than 20 years without the consent of the offender.
The idea derived from sections 401 and 402 of the Criminal Procedure Code and sections 54 and 55 of the Penal Code is that the government, in accordance with the provisions of these two laws, may waive or reduce any sentence in full or in part or may suspend effectiveness of the sentence.
The death penalty is the highest of the five penalties mentioned in our existing Penal Code. Although there is provision for remission, reduction or suspension of the death penalty by the government, it is not an impediment for the President to enforce it under the Criminal Procedure. Apart from that, the power given to the government in the Criminal Procedure Code to waive, reduce or suspend various punishments is in no way considered as any interference in the President's right to pardon, delay, and waive various types of sentences. The recommendation of the Prime Minister is essential for the President to exercise the power conferred on the President by the Constitution in granting pardon to any punishment and the right conferred on the President in the Criminal Procedure Code to reduce or suspend the death penalty. Therefore, if the President wants to provide any remedy in case of death penalty under the Criminal Procedure Code as per the Constitution, it is not possible to do so by exercising his discretionary power without the recommendation of the Prime Minister or the Government. Although the President is elected with the support of a majority of the ruling party's MPs, he is the guardian of the country's constitution and all citizens. Apart from that, he is a symbol of national unity, solidarity and sovereignty. Everyone, especially the ruling party, should strive to maintain the confidence and trust of all the citizens of the country in the President. In a parliamentary system of government, since the recommendation of the Prime Minister or the government is essential for the President to exercise the power to pardon any punishment. There will be no respite from the loss of confidence and trust of the people in the class.
In the past, presidential and parliamentary systems of government have used the office of the President to unexpectedly pardon heinous offenders for political reasons. And so it is considered justifiable for the government to apply any kind of pardon and reduction or suspension of any kind of punishment because the government has the same power as the President.
In case of pardon of an offender under the Criminal Procedure Code by the President or the Government, it may be granted unconditionally or subject to the conditions accepted by the convicted person and in certain cases subject to the opinion of the court which has awarded the sentence. But when an offender is pardoned by the President under Article 49 of the Constitution, there is no need for any condition or opinion of the court.
There is a difference of opinion among jurists, law teachers, law students and researchers as to whether it is essential for a convicted criminal to plead guilty before seeking pardon to the President under the Constitution or any other form of pardon or remission. One view is that if a convicted criminal of death penalty seeks any pardon to the President, he must plead guilty. The other view is that an apology must be sought while seeking pardon and a confession is not necessary. Those who hold the second opinion point out that there is a precedent of pardon for the offender by the President while his appeal was still pending in the High Court Division. In their opinion, if such an offender pleads guilty during an apology, he has no chance of being appointed to an important position in the state or any position in the government. Since such appointments have not been questioned to date, the second opinion seems justified. Apart from that, Article 49 of the Constitution does not provide anything to give the impression that it is essential to plead guilty in the case of seeking forgiveness or pardon of any punishment.
India: Metamorphosis from disinformation to stark lies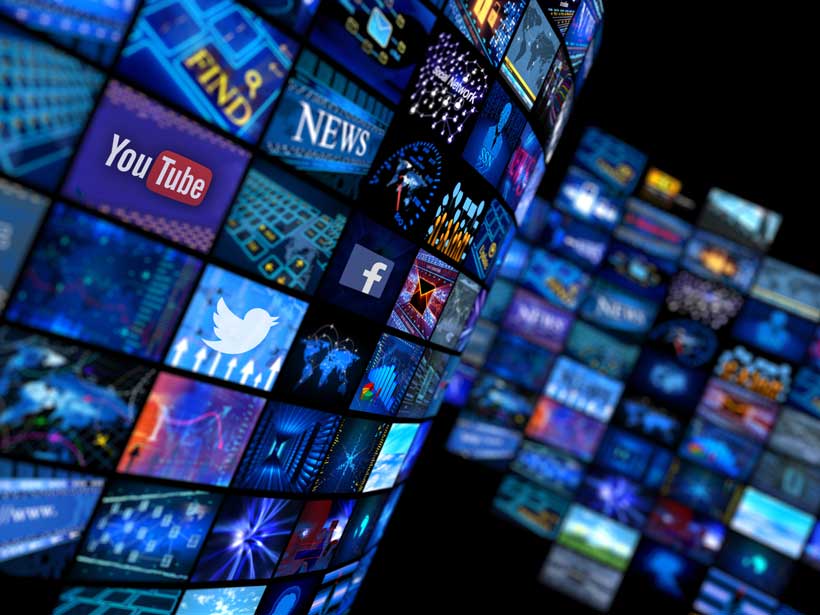 When European Disinfo Lab exposed India's disinformation network, India apologized. But, the portents are that India continued spreading disinformation, nay stark lies against Pakistan. India's usual modus operandi was to employ dubious thinktanks and journalists of doubtful credentials to tarnish Pakistan's image. For instance, Macdonald-Laurier Institute, a registered Canadian charity, published a Pakistan-bashing report 'Khalistan—A project of Pakistan' which found mention in almost all leading Indian newspapers. Now, Indian government has told its Supreme Court that farmers' protest in India are being pro-Pakistan and pro-Khalistan elements. The SC has called upon Indian government to submit an affidavit about its allegation along with corroborative evidence.
Another pro-India "thinktank", spouting venom against Pakistan is the "International Terrorism Observatory". It is chaired by Roland Jacquard. Prestigious French newspaper Le Monde (The World) pointed out in 2015; he is the only member "without publications, without a website, without postal address and without any legal existence". He runs a bookstore stacked with books on "networks of Islamist terrorism'. According to journalists Didier Bigo, Laurent Bonelli and Thomas Deltombe, Roland Jacquard's claim of being a media expert is questionable.
India-sponsored think tank International Institute for Non-Aligned Studies run by Srivastava Group of India shot into limelight when it paid for the travel and accommodation of an unofficial far-right delegation of 23 European Union parliamentarians to Srinagar on October 30, 2013. The trip was arranged by Indian intelligence surrogate, Madi Sharma, who posed as a self-styled "international business broker".
India's metamorphosis from disinformation to stark lies
It appears India has now realized that its disinformation is losing clout. So, instead of banking on dubious journalists and think tanks, it has begun to churn out lies against Pakistan through its own agencies, including the prestigious India Today.
Almost all media outlets and TV channels disseminated the false report that an ex diplomat has admitted that India did actually kills 300 men in Balakot air strike on February 26, 2019. Some channels have retracted the false rreport while others are staying mum.
What did the news agency ANI say?
The statement falsely attributed to diplomat Agha Hilaly was carried by several news organisation, including India Today, and was based on an input by news agency ANI. The News agency ANI quoted Pakistani diplomat Agha Hilaly as saying, "India crossed the international border and did an act of war in which at least 300 were reported dead. Our target was different from theirs. We targeted their high command. That was our legitimate target because they are men of the military. We subconsciously accepted that a surgical strike — a limited action — did not result in any casualty. Now we have subconsciously told them that, whatever they will do, we'll do only that much and won't escalate."
Truth
The video was misattributed and the quote was actually a snippet of a larger quote made by former diplomat Zafar Hilaly in a television debate.The full quote by Zafar Hilaly is as follows:: What India did was an act of war. By crossing the international boundary India committed an act of war in which they intended to kill at least 300 people. Coincidentally, they [Pakistani people] did not die and India bombed a football field. "Hilaly has also said that the viral video is edited and does not represent his full quote. He also shared the full video on his Twitter account. A fact-check by "Alt News" found that the comments were misreported and the ex-diplomat who made the comments was "Zafar Hilaly".In the debate posted on YouTube by HUM news as part of a program called "Agenda Pakistan", Hilaly had said, "What you did, India, was an act of war. India ne jo kiya, international boundary ko cross karke ek act of war. Jisme kam se kam 300 logo ko unhone marna tha. (What India did was an act of war. By crossing the international boundary India committed an act of war in which they intended to kill at least 300 people)."Zafar Hilaly also tweeted a video saying his statement was spliced and edited. Alt News said a version of the video posted on Twitter had an abrupt cut "around 0:7-0:9 seconds" and the word "marna (to kill)" sounds as if Hilaly said "mara (killed)". The news has since been removed by websites.
Conclusion
A basic principle of disinformation is 'never lose sight of truth'. A half-truth or even .005 per cent to 5% untruth, a twisted truth, or sometimes a truth concealed may appeal more to readers or viewers than a stark lie. Goebels is not alive to tell that he never said 'the bigger the lie the more it will be believed'. Pathological lying is not the art of disinformation. Psychologists would tell that, even under stress, a mature person would suppress truth rather than tell a lie.
Richard Deacon says, 'Truth twisting…unless it is conducted with caution and great attention to detail, it will inevitably fail, if practiced too often… It is not the deliberate lie which we have to fear (something propaganda), but the half-truth, the embellished truth and the truth dressed up to appear a something quite different' (The Truth Twisters, London, Macdonald & Company (Publishers) Limited, 1986/1987, p. 8).
He gives several example of disinformation including sublimininal disinformation by which the truth can be twisted so that the distortion is unconsciously absorbed, something which both television and radio commentators have subtly perfected'. (Ibid. p. 9).
Role of India's foremost intelligence agency, the Research and Analysis Wing (RAW), in conducting disinformation campaigns has, by and large, remained hidden from the media watch. It is now being exposed. RAW is burning midnight oils to exploit USA's sensitivity about certain ticklish subjects like Hawala transactions for funneling funds to "terrorists', nuclear proliferation, use of missiles to hit aircraft, and development of chemical biological and nuclear weapons and delivery systems.
The RAW's disinformation campaign, often bordering on lying, is well reflected by innocuous-looking news (unsupported by reference to information sources) that appear, from time to time, in Indian media. Hilaly debacle is a case in point.
Casteism inside RSS, and its' abhorrence
Dr Ambedkar, the architect of Indian Constitution, believed that 'RSS is a dangerous association'. The latest to join this belief is Bhanwar Maghwanshi, a former RSS worker and also the author of the book 'I could not be Hindu' (2020)
***
At the age of 13, Bhanwar Maghwanshi joined RSS. Instead of playing, learning and exploring, he opted to do something 'bigger' in his life. But, unfortunately, he was shocked to learn how RSS practices casteism without using the term 'Dalit' in its shakhas. He was active with RSS, as a sevak, during the so-called Janmbhoomi movement of Ayodhya in late 1980s. In his panchayat in Rajasthan, he never listened to azan or interacted with any Muslim – in person, but developed strong abhorrence for the Muslims when he was learning 'skills' in RSS. His dad was a Congress activist and discouraged him to join RSS (because, for him, RSS would never want 'brahmin' sevaks to sacrifice their lives) but BhanwarMeghwanshi – on positive note – entered RSS.
RSS is a hydra of Hindutva, Hindu Nationalism and Hindu Rashtra. BJP is its outcome. Since 2014, India is witnessing a systemic degradation of free speech, social equity, human development, economy, environment and women safety. The Modi government came to power in 2014 chanting 'minimum government, maximum governance' slogan but unfortunately it transformed India into 'new' India with the maxims of 'minimum governance, maximum statism'. One of the oldest, yet contemporary, [social] statism is casteism. It's 21st century and the elements of caste as a whole continues to haunt the democratic features of India. A recent NCRB data suggests that India is unsafe for Dalit and Adivasi girls. There's an increase of 300% in hate crimes. The architect of India's constitution Dr Ambedkar was 'untouchable' and had come to conclusions that Hinduism can't be reformed. He chose Buddhism in October 1956 and found emancipation through the teachings of Buddha. The same is the case with BhanwarMeghwanshi who is an Ambedkarite today, learned a different version of Ambedkar in his RSS years. Even God knows that RSS has appropriated Dr Ambedkar conveniently, for its own political agenda.
Bhanwar's ethnographic encounter in his book "I could not be Hindi – the story of a Dalit in the RSS" is essential to refute the pseudo-science of RSS or Hindutva trollers on the subjects of Islam, untouchability and other narratives. The book sheds a detailed light on what RSS is, casteism in the RSS, and how RSS makes its ground in the society. Navayana Publishing House mustered the courage to publish the book, unlike other 'popular' publishing houses, according to Bhanwar. He dreamt of becoming a 'pracharak' but was stopped to become a 'vistarak' because of his 'caste' and this is where he learned that he is a lesser Hindu than other Hindus in RSS. He left RSS after a very bitter experience. He writes, "We had organised an event of Sangh in my hometown, I was heading the event as I was the most active and passionate worker in my area. I had planned to make food at my home only for the senior guests and the priests who would join the event. My father strongly opposed and said that they would never eat food cooked by us. I did not listen to him. I cooked good Rajasthani food with pure ghee and invited them. They did not come home but said that 'you just pack the food we will eat it in the next village, as we are running out of time'. I packed the food for them, I later learned that they did not have my food but threw it in a naala (gutter). As the district chief, I got angry with them and asked the reason, but did not get satisfactory answers. I was reminded of my father's words that 'people like us did not own any place in the Sangh', it solely belongs to the upper castes."
The book smashes the rosy picture of RSS and explains that the Dalits' role in RSS is mere foot soldiers for the communal polarisation and Hindutva activities. In an interview to Caravan magazine (14th March 2020), Bhanwar Meghwanshi made it clear that "In the eyes of the Sangh, the Hindu Rashtra is a Brahmin nation with the varna system, the four vedas and the Manusmriti. The Sangh wants to run the nation on this very base. I feel that in the Sangh's Hindu Rashtra, shudras or untouchables will be slaves, and Muslims, heretics or foreigners, will be given a second-class status."
In this memoir, Bhanwar also writes that in his village, low caste people joined the RSS in large numbers: "Of the fifty or so children who attended the shakha in my village, most were OBCs—Kumhar, Jat, Gurjar, Mali and so on." They joined because of the Sanskritization processes and because of the games they played in the shakha, but they resided for ideological reasons too as, slowly, they learnt that "hindukhatre main hai" (Hindus are in danger) because of Muslims and Christians. He also recalls that, while in the Sangh, he "heard a lot about weapons being stored in the basements of mosques" and that getting rid of the Babri Masjid was like "a second battle for independence".
Bhanwar is not new in this race. A sarcastic letter authored by a Dalit activist P.D. Shelare, on 13/1/1934, published in 'Janata' divulged about casteism or caste segregation practices in some shakhas of RSS. Shelareratiocinated that RSS was aware of the practices but it did not react. It's obvious to learn that Hinduism is incomplete without casteism. The caste practices made me leave Hinduism too, on 30th December 2018. I adopted Buddhism, on par with Dr Ambedkar's teachings. While reading the book, I could resonate my experiences too. In the current landscape, interactions and social relations have changed a lot. Caste dynamics too. To add to the woes, love jihad law will further strengthen more endogamy and discourage intercaste marriages. Dining with Dalits alone would not bring about social changes. The 'safe space' for the dissents and Dalits is diminishing, whereas love for hatred is openly normalised.
Vandalism on the Capitol Hill: Points to ponder for Pakistan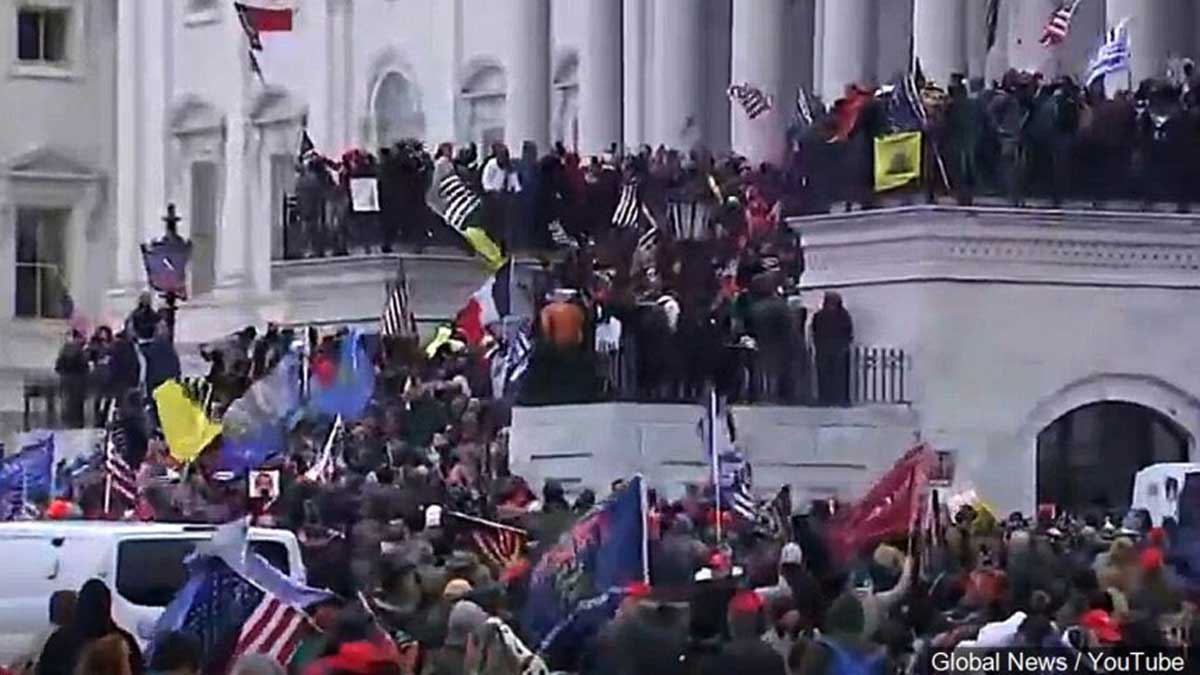 The mob attack on the Hill engenders several questions about `demokratia', `power to the people'. Has democracy become outdated in modern age? Or, it has all along been a flawed system? Does today's democracy has two masks, one practical and another practical? Has democracy failed to deliver goods?
Could mafias coexist with democracy?
Aristotelian democracy and Modern Age
Aristotelian democracy has been criticized because of incompatibility of being at once `nonegalitarian' and `socially equal'. In his study of political systems (oligarchy, monarchy, ochlocracy, etc), Aristotle concluded demokratia was probably the best system. The problem that bothered him was that the majority of free people (excluding women and slaves) would use their brute voting power to introduce pro-poor legislation like taking away property from the rich.
Aristotle suggested that we reduce income inequalities so that have-not representatives of the poor people were not tempted to prowl upon haves' property. James Maddison (England) harboured similar concerns. He feared `if freemen had democracy, then the poor farmers would insist on taking property from the rich' via land reforms (Noam Chomsky, Power Systems, p 84). The fear was addressed by creating a senate (US) or a house of lords (Britain) as antidotes against legislative vulgarities of house of representative or a house of commons.
Aristotle could not visualize that two powerful politico -economic systems would emerge after his demise, socialism and capitalism. Aristotelian system had an uncanny `socialist' wrapper. As such, it would be unpalatable to those following socialism.
Failure of the upper house
Creating an upper house, a house of the rich, did not balance the poor against the rich. Soon contesting an election became a rich-man's business. And both houses became populated with the filthy rich.
Aristotle would rejoice in the grave to see even, both, Pakistan's National Assembly and the Senate, being populated by the rich. One member defiantly wore a Louis Moinet `Meteoris' wrist-watch, worth about Rs460m. They never took any legislative steps to equalise citizens in access to education, medicare, housing and jobs. In short, in all realms of life in Pakistan. In the USA, also, the Republicans view the democrats as disguised socialist.
Pak law makers never looked into the origin of landed aristocracy, chiefs and chieftains in the subcontinent during the Mughal and British periods. A politician knows the art of playing cricket. One day he may be fire and fury against `ESTABLISHMENT'. Another day he may pose as champion of `establishment'.
The pliable politician knows the art of staying afloat, along with paraphernalia of legislature and other pillars of constitution. Doubtless, democracy in the USA as also in Pakistan is Aristotle's dream as it is, by and large, stable, rich and pro-rich.
Free reins to mafia
In the case of the USA, the legislators from the Republican Party being pro-capitalism are reluctant to undertake radical pro-poor reform. In Pakistan's case, pro-rich interpretations of Islam blocked all avenues of reform.
The Qazalbash Waqf v. Chief Land Commissioner (PLD 1990 SC 99) judgment is a majority-opinion judicial decision that blocked `land reform' in Pakistan. The landed aristocracy began to occupy both houses. They ensured that agricultural incomes are not taxed. While NAB remained engaged in investigating urban incomes. No effort was made to probe origin of agricultural mafia.
Iron law of oligarchy
An inherent flaw of modern democracy is that the whole population of voters could not flock to parliament to participate in discussions. Only a handful of people within the parliament make decisions for the whole country. Noam Chomsky calls the people in a democracy `a bewildered herd'.
Robert Michels, the sociologist who devised the Iron Law of Oligarchy
The iron law of oligarchy is a political theory, first developed by the German sociologist Robert Michels in his 1911 book, Political Parties. It asserts that rule by an elite, or oligarchy, is inevitable as an "iron law" within any democratic organization as part of the "tactical and technical necessities" of organization.
Michels's theory states that all complex organizations, regardless of how democratic they are when started, eventually develop into oligarchies. Michels observed that since no sufficiently-large and complex organization can function purely as a direct democracy, power within an organization will always get delegated to individuals within that group, elected or otherwise.
Following China model
It is naïve for Pakistan play China model overnight. Divested of morality, an ordinary Chinese consider it just normal to give or take `body pleasure' for money. In Khanewal some Chinese engineers scuffled with police when it tried to prevent them from going to a `red-light area'. Chinese experience of symbiotic relation between political stat ability and economic progress is different from other countries. Mao Zedong travelled over 6000 kilometers in Long March to create awareness in people. kilometers to create political awareness. Mao's struggle reflects China's fascinating Marxist transformation.Pakistani sand-dune `leaders' are sans Weltanschanschauung.Bolman and Deal say `Great leadership begins when a leader's world view [Weltanschanschauung] and personal story, honed over years of experience, meet a situation that both presents challenges and opportunities'. They add, `Great leaders test and evolve their story over time, experimenting, polishing abandoning plot lines that don't work, and re-inventing those that do. Bad stories often lead to disaster, but good ones conjure magic' (Lee G. Bolman and Terrence E Deal, How Great Leaders Think: The Art of Reframing, 2014, Jossey-Bass, page 193). Weltanschauung is a German word which literally means `world view'. The word combines "Welt" ("world") with "Anschauung" ("view"), which ultimately derives from the Middle High German verb schouwen ("to look at" or "to see"). It is a particular philosophy or view of life; the world views of an individual or group. It is a concept fundamental to German philosophy and epistemology and refers to a wide world perception. Additionally, it refers to the framework of ideas and beliefs forming a global description through which an individual, group or culture watches and interprets the world and interacts with it.
Study of leadership styles across swathes of literature indicates that the two traits, a `world view' and a `story line' are common in all business leaders (Steve Job, Penny, Eisner, Ford, and Rockefeller). Or, in political leaders like Hitler, Lenin, Stalin, Mao, and Lincoln, whether you abhor or adore them.
China's leaders and morality is different from Pakistan's. Pakistanis are `committed' to Islamic orientation. It is however questionable why Islamic clauses in Pakistan's constitution became a hostage to miniscule obscurantist minority. Those claiming to transform Pakistan could learn a lot from Mao Zedong. He first understood principles of socialism, and then travelled over 6000 kilometers to create awareness in people. Do our leaders have any vision, ideology?
Medina State: Rhetoric vs reality
There is nan additional problem in Pakistan. Venal politicians pander to people's religious sentiments by indulging in religious rigmarole. There was talk of convertingakistan into a Medina State. Much to his chagrin, even chairman of Pakistan's Islamic Ideology Council had to warn(October 22, 2018) medina state proponent against `romanticism'. He urged the government to set up a task force to realize a "Medina State" and suggested the formation of a task force to realize this vision., The whole of Pakistan, with wistful eyes, looks forward to fulfillment of this dream of `new Pakistan'.
We now live in a different world.
Unlike Medina, today's Pakistan is a complex state. Shortly after his arrival at Medina, the Holy Prophet Muhammad (PBUH) built a mosque and a market place there. Like the mosque, the market place could not be privatised. There was free entry and exit of traders (akin to perfect competition under micro-economics) and caravans to the market. No monopolies, duopolies and cartels! A section of the market caravanserai was reserved for foreign traders. The whole world could sell their goods there free of any taxes.
Some clever local traders tried to take advantage of robust trade. They used to buy caravan camel loads outside the Medina (before they reached Medina), and sell it at dictated price. Islam outlawed this practice as talaqqiur rukaban (seeing faces of riders). Islam prohibited all types of future trading involving element of uncertainty (advance purchase of raw tree-fruit, fish in the pond, and so on). Islam prohibited usury (riba) in all its forms (loan giving at agreed interest taffazzul, or loan profiting due to delay naseea). When Bilal (may Allah be pleased with him) tried to exchange his coarse-quality dates with fine-quality dates the Holy Prophet forbade him. He told him to sell his dates for cash and buy better dates at prevailing price. The Prophet did not live in a 300-kanal-and-10-marla house (like Pakistan's prime minister). Nor did he, like our numerous politicians, own assets abroad. He bequeathed a dozen swords but no precious metals (Golda Meier). Islam globalized free-market mechanism (laissez faire). It changed attitudes and avaricious mindsets. Being a dominant religion, Islam dictated its own terms of trade.
Under preamble to Pak constitution `sovereignty' belongs to Allah Almighty, not to people themselves as under US constitution. The elected representative can wield authority within defined religious limits. Interest is outlawed under
Article 38 (f) of the Constitution of Pakistan, quoted heretofore _ Article 38 (Promotion of social and economic well-being of the people) The State shall…(f) eliminate riba
[economic interest] as early as possible. The Islamic preamble (Objectives Resolution) was inserted in draft constitution under Pakistan's prime minister Liaquat Ali Khan's influence. Unlike Pakistan's most `leaders', Liaquat Ali Khan was financially scrupulous. Aside from his honesty, Liaquat Ali Khan could not foresee he would be the first to sow seeds of religious discord. Jamsheed Marker, in his book Cover Point, observes ` charge against Liaquat was that he moved the Objectives Resolution, which declared Pakistan to be an 'Islamic State' (ibid. p. 33)". Unlike the US and many other secular constitutions, the Objectives Resolution (now Preamble to 1973 Constitution) states `sovereignty belongs to Allah Almighty'. The golden words of the constitution were warped to continue an interest-based economy. We pay interest on our international loans and international transactions. Do we live in an interactive world or in an ivory tower? Isn't Islamisation old wine in new bottle?
Follow-up to `Interest' outlawed
The Security and Exchange Commission of Pakistan enforced Shariah Governance Regulations 2018. This regulation is follow-up to Article 38 (f) of the Constitution of Pakistan, and Senate's resolution No. 393 (July 9, 2018) for abolition of riba (usury).
(extortionist interest) and normal interest/profit are indistinguishable. They disallow even saving bank-accounts. They point out that riba is anathema both as `addition' (taffazzul) and due to `delay'(nas'ee) consequent upon fluctuating purchasing power.
The regulation is welcome but there are unanswered questions about Islamisation of finance in Pakistan. We pay interest on our loans and international transactions. The sheiks put their money in Western banks and earn hefty interest thereon.
Future trading is hub of modern commerce. Yet, it is forbidden under Islam. At International Islamic University, I learned that Islamic law of contract does not even allow advance contracts concerning raw fish, fruit, or anything involving element of `uncertainty'. Islam does not allow even tallaqi-ur-rukbaan (buying camel-loads of goods from caravan before they had reached Madina open-market. Holy Prophet (Peace be upon him) forbade Bilal (may Allah be pleased with him) to exchange poor-quality dates with superior-quality dates. He was advised to sell off his dates in open market for cash and then buy better-quality dates with money so earned.
Complex `interest'-based world
Gnawing reality of complex interest-based economic world has now dawned on the government. To quote a Murphy Law `nothing is as simple as it seems at first'. Pakistan needs to review the whole gamut of its economic structure (feudal lords, industrial robber barons, money launderers, and their ilk) and International Monetary Fund conditions. In his lifetime, even our Holy Prophet had to engage in commercial partnerships with the non-Muslim also.
Even Marx did not live in Utopia. He, also, constantly searched for solutions to the problems of the real world around. Disgusted at the simplistic interpretations of his ideas, he cried in boutade: "If this is Marxism, what is certain is that I am not a Marxist". Keynese offered panacea of deficit financing with concomitant inflation to swerve 1930-Depression unemployment and stagnation. He also reacted to mis-interpretation of his ideas, saying `I am not a Keynesian'.
Keynesian theories preceded a lot of discussion about Gold Exchange Standard, stable prices. To create more money, deficit financing (paper money) was resorted to. As a result the hydra-headed monster of inflation was unleashed. Keynes believed inflation was a `short run phenomenon typical of a full- employment stagnant economy'. But, it became a long run phenomenon. Keynes postulated `With perfectly free competition, there will always be a strong tendency for wage relates to be so related to demand that everyone is employed at level of full employment'. When Keynes was asked about persistence of inflation (too much money chasing too few goods), he replied `In the long run we are all dead'. Post-Keynesian economists coined the term `stagflation' to explain the phenomenon. With visible massive joblessness, Pakistan is far from a full-employment economy. The paltry household income has to bear the brunt of forced reduction in purchasing power due to rising price level, or falling rupee value.
We adopted floated exchange rate that ballooned our debt burden. No economist has ever applied his mind to effect, positive or negative, of international debt burden on Pakistan economy. No-one ever visualized even the idea of `odious debts'.
Pak government discourages savings
Keynes postulated savings are equal to investment. But, Pakistan discourage savings and encourage consumerism by reducing profit on saving deposits, and increasing taxes on small savings. Locke and others say government can't tax without taxpayer's consent. In Pakistan, the govt. picks people's pockets through withholding taxes and reduction in National Saving Schemes profits. Even unissued bonds lying in Pakistan's State Bank vaults are included in each draw. The prizes on such bonds are devoured by State Bank, a body corporate, without buying them. Pakistan's hidden economy is more than the monetized one. It needs to evolve politico-religious milieu and macro-economic theories that suit our country best. It should promote savings while blocking illegal cash flows by introducing magnetic-card transactions in everyday life.
Pakistan's burgeoning interest-based debt burden
Pakistan's debts not payable being `odious'?
Pakistan's debt burden has a political tinge. For joining anti-Soviet-Union alliances (South-East Asian Treaty Organisation and Central Treaty Organisation), the USA rewarded Pakistan by showering grants on Pakistan. The grants evaporated into streams of low-interest loan which ballooned as Pakistan complied with forced devaluations or adopted floating exchange rate. Soon, the donors forgot Pakistan's contribution to break-up of the `Soviet Union'. They used coalition support funds and our debt-servicing liability as `do more' mantra levers.
Apparently, all Pakistani debts are odious as they were thrust upon praetorian regimes to bring them within anti-Communist (South East Asian Treaty Organisation, Central Treaty Organisation) or anti-`terrorist' fold. To avoid unilateral refusal of a country to repay odious debts, UN Security Council should ex ante [or ex post] declare which debts are `odious' (Jayachandaran and Kremer, 2004). Alternatively, the USA should itself write off our `bad' debts.
But Pakistan and its adversaries are entrapped in a prisoner's dilemma. The dilemma explains why two completely rational players might not cooperate, even if it appears that it is in their best interests to do so. .The ` prisoners' dilemma' was developed by RAND Corporation scientists Merrill Flood and Melvin Dresher and was formalized by Albert W. Tucker, a Princeton mathematician.
No demand raised for forgiveness of `odious debts
Several IMF and US state department delegations visited Pakistan. But, Pakistan could not tell them point-blank about non-liability to service politically-stringed debts. The government's dilemma in Pakistan is that defence and anti-terrorism outlays (26 per cent) plus debt-service charges leave little in national kitty for welfare. Solution lies in debt forgiveness by donors (James K. Boyce and Madakene O'Donnell(eds.), Peace and the Public Purse.2008. New Delhi. Viva Books p, 251).
Islamic modernism
A fetter to Pakistan's rapid economic growth is debate between radical Islamists (fundamentalists) and liberal reformers The liberals, like Farag Fuda and Abu Zayd (Egypt), read the sources of Islamic sharia in terms of time and place (historical relativism). They advocate reading holy texts in our own terms, interpreting them in accordance with spirit and intentions. The radials (conservatives) regarded the liberals as heretics or apostates. Farag was murdered in 1992 and Abu-Zayd exiled in following years.
The conservatives say `Islam is complete'. The man in the street sees no undisputed Islamic model in Saudi Arabia, Iran, Pakistan or anywhere. We `circumcised' some banking, civil and criminal laws to show case them as Islamic. For instance, we introduced PLS, modarba, musharika. Practically, there was no tangible impact on society, economy or polity. In international aid and trade, we conformed to secular principles. We continued to interest-based loans and pay debt service. Islamic punishments, introduced by Ziaul Haq had questionable impact. Sami Zubaida points out in his book Law and Power in the Islamic World (p. 224), "It is ironic that so-called Islamic punishments are described as `medieval', when in fact, medieval jurists and judges showed great restraint in their application while modern dictators flaunt them as a religious legitimacy".
The Islamisation of laws is regarded by critics as hypocritical. Pakistanis have a long list of Constitutional rights. But, a proviso makes them non-enforceable through courts. Pakistan's qanun-shahadat (evidence law) defines qualifications of a witness (tazkia-tus-shahood). But, it softens its Palladian to accept any witness if the ideal witness is not available. The less said about sadiq and ameen clauses, the better. Under these clauses, even a three time priminister was sacked by Pakistan's Supreme Court.
A judge has to decide according to law not according to his conscience and divine authority. An example is ban on gambling like circuses by one judge. The decision was turned down on appeal as it is Pakistan's Electronic Media Regulatory Authority, not the court to adjudicate such matter.
Conclusion
Democracy has an inherent flaw. To succeed it needs a handful of technocrTS. They steer the country around corners. The US democracy will prevail as it Has in the past. But democracy in Pakistan is in peril as the politicians have no world view.
Pakistan could not emerge as an Asian tiger because of indecision about what system to follow. The vested interests, particularly religious obscurantists, often smother dissent from so called enlightened moderators. Rampant sectarianism in Pakistan with concomitant effects on economy is an offshoot of lacunae in religious interpretations by vested interests.
Pakistan has abolished interest (riba) in accordance with its fundamental law. Yet its banking sector and international transctions are interest based.
Let Pakistan face the truth. It needs to evolve and show case a politico-economic model of Islam that is compatible with international practices. Or else, dispense with hypocritical patchwork, and go for secularist IMF model.