Iceland should step up efforts to detect and enforce its foreign bribery offences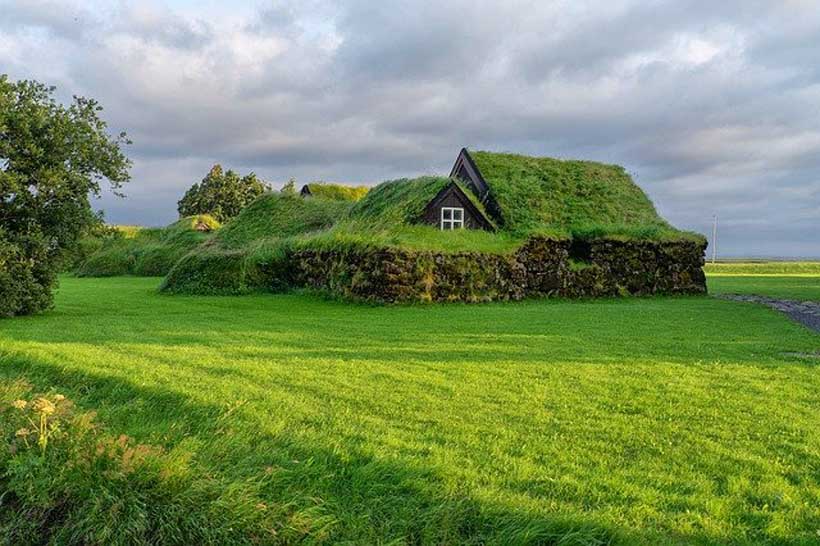 Detection of foreign bribery, as well as awareness of related risks, are still lacking in Iceland. In spite of having been one of the original signatories to the OECD Anti-Bribery Convention, Iceland has only recently commenced its first foreign bribery investigation. Detection of foreign bribery by the Icelandic authorities needs therefore to be significantly improved.
The 44-country OECD Working Group on Bribery has just completed its Phase 4 evaluation of Iceland's implementation of the Convention on Combating Bribery of Foreign Public Officials in International Business Transactions and related instruments.
The Working Group made a range of recommendations to Iceland to improve its capacity to combat foreign bribery, including to:
ensure that all credible allegations of foreign bribery are properly and thoroughly assessed and, as appropriate, proactively investigated, particularly against legal persons, using all available investigative techniques and mutual legal assistance;
address some key elements of its legal framework, including that the limitation period for legal persons should be increased to be the same as for natural persons;
increase awareness raising across a whole range of areas, including the new Whistleblower Protection Act, the obligation of public officials to report to law enforcement authorities suspected acts of foreign bribery, the obligation by auditors to report foreign bribery and general awareness raising with private sector;
increase the level of training for law enforcement officials, judges, tax officials and officials from the Ministry of Foreign Affairs to ensure that Iceland effectively detects, investigates and prosecutes foreign bribery cases.
The report also highlights positive developments, such as the integrated approach to the investigation and prosecution of foreign bribery cases and the availability of special investigative techniques. The Working Group welcomes legislative changes to the foreign bribery offence and the increase in the maximum prison sentence for active foreign bribery. In addition, the new Whistleblower Act should increase detection of foreign bribery in Iceland. The Working Group will follow up on these issues and how they work in practice, in particular with the ongoing investigation.
On 10 December 2020 the OECD Working Group on Bribery adopted the Iceland Phase 4 Report. The report lists the recommendations the Working Group made to Iceland on pages 49-52, and includes an overview of recent enforcement activity and specific legal, policy, and institutional features of Iceland's framework for fighting foreign bribery. Within two years (December 2022), Iceland will submit a written report to the Working Group on the implementation of all recommendations and its enforcement efforts. The follow-up report will also be made publicly available.
The report is part of the OECD Working Group on Bribery's fourth phase of monitoring, launched in 2016. Phase 4 looks at the evaluated country's particular challenges and positive achievements. It also explores issues such as detection, enforcement, corporate liability, and international cooperation, as well as covering unresolved issues from prior reports.
Serbia: Job Creation and Green Transition Needed for Sustainable Growth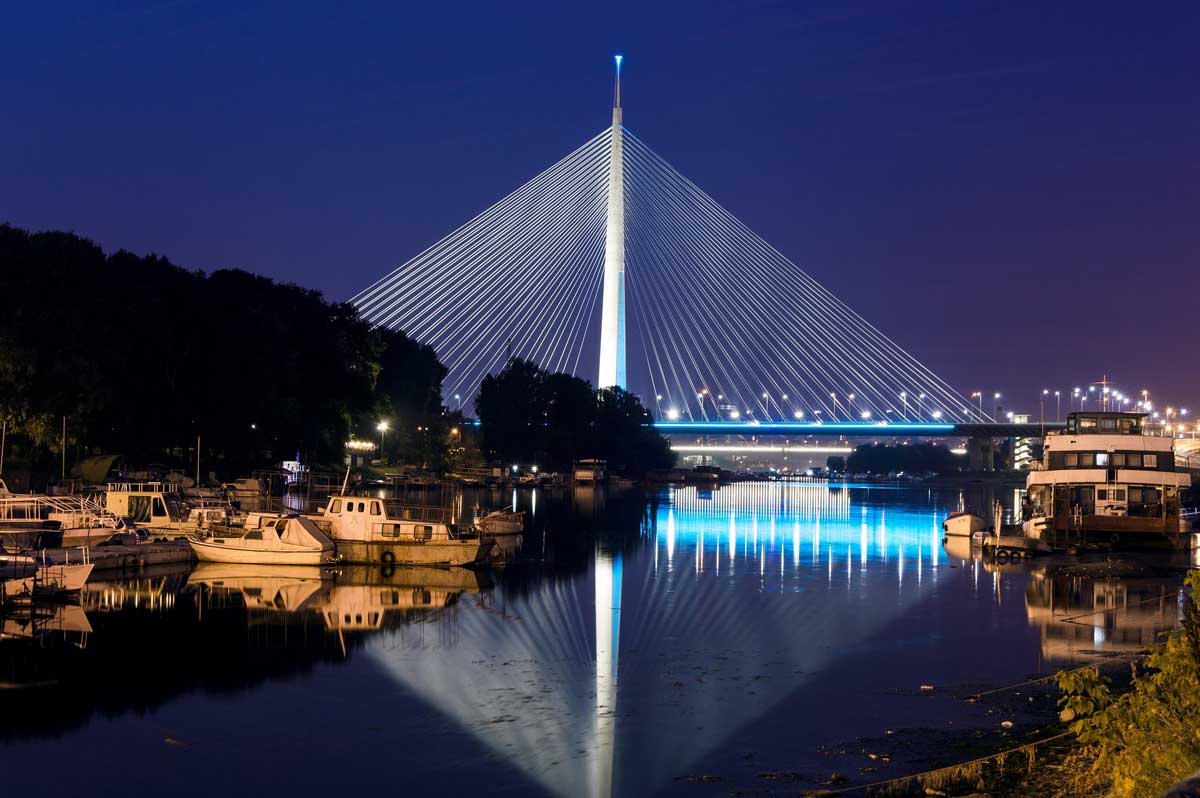 Serbia's economic recovery is gaining pace, with a rebound in private consumption and an increase in total investments, says the latest Western Balkans Regular Economic Report. The growth rate is expected to reach 6 percent in 2021 and then return to about 4 percent over the medium term.
This year's growth has been supported by the new fiscal stimulus package. However, the fiscal deficit is gradually decreasing in 2021, while a strong export performance has kept the current account deficit below projections. Going forward, consumption will remain the main driver of GDP growth over the medium term, while net exports will continue to make a negative contribution to growth.
"To unleash its growth potential and create new, high-quality jobs, Serbia needs to remove structural bottlenecks related to governance, the labor market, infrastructure, and the tax system," said Nicola Pontara, World Bank Country Manager for Serbia. "Green transition, enabled through a more efficient use of raw materials and energy, expansion of green industries and technologies, as well as an emphasis on less polluting and more energy-efficient industries, can help Serbia build a clean and resilient economy."
Macroeconomic stability will be maintained in the medium term and inflation, which has accelerated in recent months, is expected to return to the National Bank of Serbia target range. However, risks related to recovery in Europe, and globally, as well as rising COVID-19 cases, could impact this positive outlook.
Job creation and green transformation are common goals for all countries in the Western Balkans region, where economic growth is resuming after a COVID-19-induced recession in 2020. The outlook for the region has improved significantly, with GDP growth now projected to reach 5.9 percent in 2021, after a 3.1 percent contraction in 2020. Growth in the region is projected at 4.1 percent in 2022 and 3.8 percent in 2023.
The poverty rate for the region is projected to resume its pre-pandemic downward trend and fall by around 1 percentage point to 20.3 percent, close to its 2019 level.
However, the recovery remains fragile. Early warning signals from the labor market call for close policy attention. Job losses from the recession and its aftermath have disproportionately affected women and youth, which may set back efforts to raise the region's perennially low rates of labor force participation. Youth unemployment in the region rose to 37.7 percent in 2021, up 5.4 percentage points from June 2020, further worsening youth employment prospects.
"As the Western Balkans countries look to a post-pandemic future, their policy approach will need to focus on addressing key impediments to job creation and economic transformation, including green transition," said Linda Van Gelder, World Bank Country Director for the Western Balkans. "All six countries would benefit from reforms in the business environment, governance, and digitalization, which would contribute to growth and close the gap with EU countries."
Global strides toward climate action are causing fundamental changes in society. Consumer and investor preferences are shifting, green technologies and new business models are disrupting more markets, and green policies are reshaping economic landscapes. As such, greening a country's economy is becoming a decisive factor in international competitiveness and the ability to attract international finance and investments.
The Western Balkans now find themselves at a key decision point regarding the impending green transition. Effectively managing this transition, including the many policy tradeoffs, will need to be a core focus of policy attention for the region in the years ahead.
Credit Suisse to pay $475 million to U.S. and U.K. authorities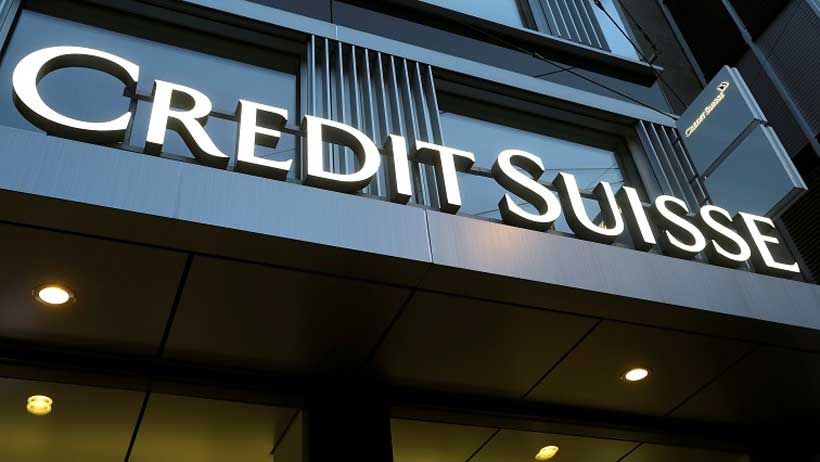 Credit Suisse Group AG has agreed to pay nearly $475 million to U.S. and U.K authorities, including nearly $100 million to the Securities and Exchange Commission, for fraudulently misleading investors and violating the Foreign Corrupt Practices Act (FCPA) in a scheme involving two bond offerings and a syndicated loan that raised funds on behalf of state-owned entities in Mozambique.
According to the SEC's order, these transactions that raised over $1 billion were used to perpetrate a hidden debt scheme, pay kickbacks to now-indicted former Credit Suisse investment bankers along with their intermediaries, and bribe corrupt Mozambique government officials. The SEC's order finds that the offering materials created and distributed to investors by Credit Suisse hid the underlying corruption and falsely disclosed that the proceeds would help develop Mozambique's tuna fishing industry. Credit Suisse failed to disclose the full extent and nature of Mozambique's indebtedness and the risk of default arising from these transactions.
The SEC's order also finds that the scheme resulted from Credit Suisse's deficient internal accounting controls, which failed to properly address significant and known risks concerning bribery.
"When it comes to cross-border securities law violations, the SEC will continue to work collaboratively with overseas law enforcement and regulatory agencies to fulfill its Enforcement mission," said Gurbir S. Grewal, Director of the SEC's Division of Enforcement. "Our action against Credit Suisse today is yet another example of our close and successful coordination with counterparts in Europe and Asia."
"Credit Suisse provided investors with incomplete and misleading disclosures despite being uniquely positioned to understand the full extent of Mozambique's mounting debt and serious risk of default based on its prior lending arrangements," said Anita B. Bandy, Associate Director of the SEC's Division of Enforcement. "The massive offering fraud was also a consequence of the bank's significant lapses in internal accounting controls and repeated failure to respond to corruption risks."
A London-based subsidiary of Russian bank VTB separately agreed to pay more than $6 million to settle SEC charges related to its role in misleading investors in a second 2016 bond offering. According to the SEC's order, the second offering as structured by VTB Capital and Credit Suisse allowed investors to exchange their notes in an earlier bond offering for new sovereign bonds issued directly by the government of Mozambique. But the SEC found that the offering materials distributed and marketed by Credit Suisse and VTB Capital failed to disclose the true nature of Mozambique's debt and the high risk of default on the bonds. The offering materials further failed to disclose Credit Suisse's discovery that significant funds from the earlier offering had been diverted away from the intended use of proceeds that was disclosed to investors. Mozambique later defaulted on the financings after the full extent of "secret debt" was revealed.
The SEC's order against Credit Suisse finds that it violated antifraud provisions as well as internal accounting controls and books and records provisions of the federal securities laws. Credit Suisse agreed to pay disgorgement and interest totaling more than $34 million and a penalty of $65 million to the SEC. As part of coordinated resolutions, the U.S. Department of Justice imposed a $247 million criminal fine, with Credit Suisse paying, after crediting, $175 million, and Credit Suisse also agreed to pay over $200 million in a penalty as part of a settled action with the United Kingdom's Financial Conduct Authority.
VTB Capital consented to an SEC order finding that it violated negligence-based antifraud provisions of the federal securities laws. Without admitting or denying the findings, VTB Capital agreed to pay over $2.4 million in disgorgement and interest along with a $4 million penalty.
The SEC's investigation was conducted by Lesley B. Atkins and Douglas C. McAllister with assistance from Wendy Kong of the Office of Investigative and Market Analytics, Carlos Costa-Rodriguez of the Office of International Affairs, and supervisory trial counsel Tom Bednar. The case was supervised by Ms. Bandy. The SEC appreciates the assistance of the U.S. Department of Justice's Money Laundering and Asset Recovery Section and Fraud Section, the U.S. Attorney's Office for the Eastern District of New York, the United Kingdom's Financial Conduct Authority, the Swiss Financial Market Supervisory Authority, and the United Arab Emirates Securities and Commodities Authority.
Brands for change: mainstreaming the value of brands for a more sustainable world economy
A brand is a name, term, design, symbol or any other feature that gives a product, service or concept an identity and distinguishes it from others on the market.
The United Nations Industrial Development Organization (UNIDO), and the European Brand Institute (EBI), have held the 17th Brand Global Summit at the Vienna International Centre and online. The Summit explored the topic of "Brands for Change", highlighting brands' role as major game-changers in the context of post-pandemic economic development, as well as their largely untapped potential for boosting recovery while unleashing creativity and innovation.
The Summit brought together leading branding experts and high-level representatives from governments, the private sector, academia, and international organizations. They exchanged experiences on applying brand management as a multidimensional-impact tool for improving business performance and resilience in an increasingly digitalization-driven world economy, while accelerating industrial upgrading and sustainable development at the regional, national and international levels.
"The pandemic has brought the need to reconcile digitalization with economic recovery to the fore. To meet this challenge, it will be crucial to promote innovative development tools, enhance professional skills, and create an enabling environment that drives digital, inclusive and sustainable digital transformation. Branding can play a relevant role in this process, as it can provide inclusive and highly customized solutions, reinforce business resilience, and support post-pandemic recovery through more sustainable growth pathways," noted LI Yong, Director General of UNIDO, welcoming the summit participants in his video address.
"Managing change, and being proactive in doing so, is a necessary prerequisite for quality improvements in the course of redefining the post-pandemic economy. Whether it will be characterized by greater sustainability and inclusiveness will largely depend on how economic actors move forward on their development pathways, to what extent they are ready to explore recovery solutions to "build back better" and embrace innovation that fosters the digital transformation," said Bernardo Calzadilla-Sarmiento, Managing Director of UNIDO's Directorate of Digitalization, Technology and Agribusiness. He highlighted the fact that branding has become indispensable as a driving force for change. Indeed, he said, brands hold significant potential to accelerate the shift to more innovation-intensive and intellectual value-added practices.
"Sustainable brands carried us through the crisis and will support further change. As intangible assets, brands have become more important to inclusive and sustainable development than ever. As digitalization continues to accelerate, the future will increasingly depend on strong and valuable brands. Despite their fundamental importance, the understanding of branding does differ widely among businesses, large and small. Investments in brands support economic recovery and resilience, create growth and secure prosperity for cities, regions and countries in the long run. There is a clear need to stimulate IP investment, support IP-based financing and give companies the tools to disseminate information about their IP, ensuring their emergence as a tradable asset class. EBI contributes to more transparency and works towards increasing confidence and certainty in Brand and IP valuations", stated Gerhard Hrebicek, President of the European Brand Institute, in his opening remarks.
Against this backdrop, UNIDO and EBI are continuing coordinated efforts to promote branding initiatives as part of the joint "Branding for competitiveness and sustainable growth (B4C)" service module, blending strategic marketing, branding and digitalization to advance inclusive and sustainable industrial development. Embracing the influence of digital transformation on shaping intangibles-oriented development strategies, the B4C module provides a timely response in terms of facilitating a country-, region- or enterprise-level transition to a more robust and competitive digital presence underpinned by strategic brand management.
Most recently, UNIDO and EBI have embarked upon a number of new initiatives replicating and fine-tuning high-impact branding practices from their previous projects implemented across countries and industries. Specifically, these new initiatives include a global-level destination- and region-branding initiative in China, coupled with the innovative upgrading of the health industry value chains, with the main focus on enhancing linkages between the health industry and tourism; and a project in India, aimed at enhancing the bicycle production sector's global competitiveness by applying innovation-intensive industrial design and branding.
To assist project beneficiaries in overcoming the pandemic's devastating impact, UNIDO and EBI will further expand their branding project portfolio, including the organization of global fora, thereby facilitating a large-scale, public-private dialogue and governmental engagement to support structural and legal reforms and frameworks to make branding an easily accessible tool to constitute an integral part of a sustainable development initiative at any level.