Almost one year after the onset of the COVID-19 crisis, the deep economic recession it has triggered continues to have profound economic and social consequences. While no nation has emerged unscathed, this year's Global Competitiveness Report finds that countries with advanced digital economies and digital skills, robust social safety nets and previous experience dealing with epidemics have better managed the impact of the pandemic on their economies and citizens.
As the global economy recovers, the opportunity exists for countries to expand their focus beyond a narrow return to growth. The Global Competitiveness Report Special Edition 2020: How Countries are Performing on the Road to Recovery, published today by the World Economic Forum, charts a way forward.
This year's special edition outlines priorities for recovery and revival, assesses the features that helped countries be more effective in managing the pandemic, and provides an analysis of which countries are best poised for an economic transformation towards systems that combine "productivity", "people" and "planet" targets.
"The World Economic Forum has long encouraged policymakers to broaden their focus beyond short-term growth to long-term prosperity. This Report makes clear the priorities for making economies more productive, sustainable and inclusive as we emerge from the crisis. The stakes for transforming our economic systems simply could not be higher," said Klaus Schwab, Founder and Executive Chairman of the World Economic Forum.
In recognition of the extraordinary developments in 2020 and of the unified global effort required to tackle the health crisis and its socioeconomic fallout, the Global Competitiveness Index rankings have been suspended for 2020. The 2021 edition will see a return to benchmarking, providing a refreshed framework to guide future economic growth.
What aspects of competitiveness made an economy relatively resilient during the pandemic?
· Countries with advanced digital economies and digital skills have been more successful at keeping their economies running while their citizens worked from home. The Netherlands, New Zealand, Switzerland, Estonia, and the United States have performed well on this measure.
· Countries with robust economic safety nets, such as Denmark, Finland, Norway, Austria, Luxembourg and Switzerland, were well placed to support those who could not work. Similarly, countries with strong financial systems such as Finland, the United States, the United Arab Emirates and Singapore, could more easily provide credit to SMEs to prevent insolvency.
· Countries that could successfully plan and integrate health, fiscal and social policies have been relatively more successful in mitigating the effects of the crisis, including Singapore, Switzerland, Luxembourg, Austria and the United Arab Emirates.
· Anecdotal evidence suggests that countries with previous experience of coronavirus epidemics (e.g., SARS) had better protocols and technological systems in place (e.g., Republic of Korea, Singapore) and could contain the epidemic relatively better than others.
How did business sentiment change during the crisis?
In advanced economies, business leaders saw increased market concentration, a marked decline in competition for services, reduced collaboration between companies and fewer available skilled workers in the employment market as the shift to digitally enabled work accelerated. On the positive side, leaders saw greater government response to change, improved collaboration within companies and increased availability of venture capital.
In emerging markets and developing economies, business leaders noted an increase in business costs related to crime and violence, a reduction in judicial independence, a further reduction in competition and growing market dominance, and stagnating trust in politicians. They, too, expressed positive views on government response to change, collaboration within companies, and venture capital availability. They also noted an increase in the capacity to attract talent, potentially facilitated by the more digital labour market.
"During this time of profound uncertainty, the health crisis and economic downturn have forced a fundamental rethink of growth and its relationship to outcomes for people and planet. Policy-makers have a remarkable opportunity to seize this moment and shape new economic systems that are highly productive while growing shared prosperity and environmental sustainability," said Saadia Zahidi, Managing Director, World Economic Forum.
What are the imperatives for a future economic transformation?
The report considers pathways for revival and transformation in four areas: the enabling environment, human capital, markets, and innovation.
· Transforming the enabling environment: The report recommends that governments prioritize improving public service delivery, plan for managing public debt and expand digitization. In the longer term, more progressive taxation, and upgrading utilities and building greener infrastructure are recommended.
· Transforming human capital: The report advocates a gradual transition from furlough schemes to a combination of proactive investments in new labour market opportunities, a scaling-up of reskilling and upskilling programmes, and safety nets to help drive the recovery. In the longer term, leaders should work to update education curricula, reform labour laws and improve the use of new talent-management technologies.
· Transforming markets: While financial systems have become significantly more stable since the last financial crisis, they need to be more inclusive, and growing market concentration and raising barriers to the movement of goods and people risk hampering the transformation of markets. The report recommends introducing financial incentives for companies to engage in sustainable and inclusive investments, while updating competition and anti-trust frameworks.
· Transforming the innovation ecosystem: Although entrepreneurial culture has flourished in the past decade, the creation of new firms, breakthrough technologies and products and services that deploy these technologies has stalled. The report recommends that countries expand public investment in R&D while encouraging it in the private sector. In the longer term, countries should support the creation of "markets of tomorrow" and motivate firms to embrace diversity to enhance creativity and market relevance.
Which countries are best prepared for economic transformation?
The concepts of economic transformation are relatively new and data is limited. Data from 37 countries was mapped against the 11 priorities outlined in the report and found that while no country is fully prepared for recovery and economic transformation, some are better placed than others. The report estimates that a 10% increase in readiness scores could lead to a $300 billion increase in the GDP figures of these 37 countries combined. However, these priorities for transformation should be considered for their multiple effects on growth, inclusion and sustainability.
Countries that are best prepared for economic transformation are shown in the table below. The report should be examined in depth to understand the implications of data availability.
Key insights:
· Digital infrastructure investments: The transition to a greener and more inclusive economy must be underpinned by significant investments in infrastructure, including an expansion of digital networks. Denmark, Estonia, Finland and the Netherlands are currently best prepared to do this.
· Greener economy: Greening the economy will require upgrading energy infrastructure, transport networks and commitments from both the public and private sectors to extend and respect multilateral agreements on environmental protection. Denmark, Estonia, Finland and the Netherlands are best prepared to drive economic transformation through infrastructure. Less prepared countries include Russia, Indonesia, Turkey and South Africa.
· Longer-term investments: Increasing incentives to direct financial resources towards long-term investments in the real economy can strengthen stability and expand inclusion. Finland, Sweden, New Zealand and Austria are relatively better prepared than other advanced economies, while the United States, currently the largest financial centre in the world, is among the least ready.
· More progressive taxation: Shifting to more progressive taxation systems emerges as a key driver of economic transformation. On this measure, the Republic of Korea, Japan, Australia and South Africa score highest, thanks to relatively well-balanced and progressive tax structures.
· Expanded public services: Future-ready education, labour laws and income support should be better integrated to expand the social protection floor. Germany, Denmark, Switzerland and the United Kingdom are relatively better prepared than others to combine adequate labour protection with new safety net models. South Africa, India, Greece and Turkey are less prepared.
· Incentives for the markets of tomorrow: Incentivizing and expanding patient investments in research, innovation and invention can create new "markets of tomorrow" and drive growth. Finland, Japan, the United States, Republic of Korea, and Sweden emerge as better prepared to create the markets of tomorrow, while Greece, Mexico, Turkey and the Slovak Republic are less well prepared.
Bitcoin Price Bubble: A Mirror to the Financial Crisis?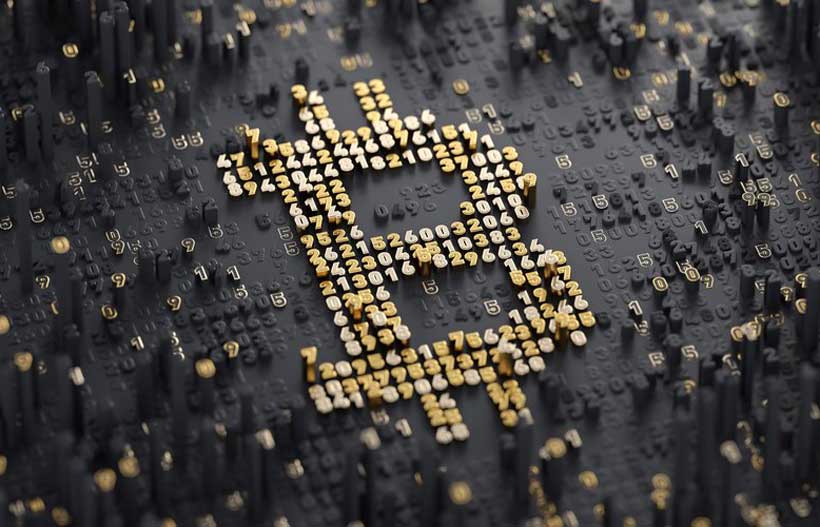 The Financial Crisis 2007-09 is without a doubt a nightmare the world once lived through and what still finds some traces in the financial systems today. The Real estate price bubble followed by a blind market crash led many of the Too-Big-To-Fail institutions to the verge of bankruptcy. In its retreat, the crisis laid the very foundation for risk management charters; like Basel Accords III stressing on the credit risk regimes and bank controls to avoid future market fiascos and averting any possibility of another financial turmoil. However, the financial crash coincided the emergence of an alternative financial system that not only bypassed the apparently faltering centralised banking systems but revolutionised the currency we knew in light of the financial crash.
The digital currency came into light in the same period when the world dealt with the smattering banking systems and volatile market conditions. Bitcoin, the first of its kind cryptocurrency, was created back in January 2009 just as the immediate effects of the financial crisis started to fade. The mysterious creator, under the pseudonym Satoshi Nakamoto, designed Bitcoin was an alternate currency to the traditional fiat money controlled by the centralised systems of federal and state banks of the countries denominating the currency of exchange. The intent behind Bitcoin laced the intension of a borderless currency to synchronise the global economy and markets into one absolute and seamless channel of trade. Bitcoin acted as a token-like element in exchange of real-life currency over a decentralised collection of systems controlled by users globally in a chain of command known as the Blockchain.
Although the ascent of Bitcoin was stagnant at first, it soon surged in popularity and subsequently in value over the course of years. Bitcoin bloomed up and beyond expectations, taking valuation of thousands of US dollars while its variants traded on a much lower price tag. The proponents of the cryptocurrency, also the main critics of the institutionalised nature of the global financial system, failed to realise, however, the dangers and pitfalls of a decentralised system of currency exchange and the total shit to digitalised units of trade. The latest Basel accords and their rendition of the laid principles and measures in the financial algorithms devalued over the years following the financial crisis are ultimately rendered futile in the world of unregulated cryptocurrency markets denominated in kinds of Bitcoin. Thus, although the probability of fraudulent activities is shunned to zilch courtesy of the complex disintegrated protocols associated to blockchain mechanisms incorporated in Bitcoin, the price controls are virtually impossible to place. This is due to the fact that digital currencies are already rendered extremely difficult to value accurately given the sheer volatility of the prices, making Bitcoin and similar cryptocurrencies almost impossible to distinguish artificial price bubbles from the actual gain of value.
This was proven within a decade of Bitcoin's invention, back in 2017, when Bitcoin's surged in value from trading below $3,000 to a whopping $2,0000. The price bubble was attributed to the gain of trust in the champions of Bitcoin, known as miners, gaining popularity in the digital fanatics while simultaneously driving heavy criticism from the financial industry gurus. The bubble, however, brutally popped on 22nd December 2017; crashing from a record peak of the time of $19,783.06 to below $11,000 in mere 5 days. While many of the venerated financial institutions, like JP Morgan, mocked the craze of Bitcoin, they also warned of the worst market crash the world has ever seen over the obsession and the relentless rise in value of Bitcoin despite of the steep risks involved.
With the onset of 2021, however, the financial institutions who once steered clear of the digital phenomenon, now have taken a polar position of yet another price surge rippling Bitcoin. This time around, the high volatility in Bitcoin is associated to Institutional investors as opposed to the speculators deemed culprit of the bubble back in 2017. However, the waves are more raucous than ever. Trading at $40,797.61, Bitcoin slumped down to $34,039 on closing of 12th January 2021, just in a span of 4 days. Bitcoin has posted an astounding 300% growth in returns; bouncing from $5,000, just before the hit of the Covid pandemic, to the record highs above $40,000 looming the Bitcoin trends. Though many sage minds associate the inflation-resistant characteristics and fixed supply features of Bitcoin to its surge of value and touching the shock resistant nature of Gold, many believe that the value is found to cascade since it's not real investment in their definition. Now as the growing economies like UAE and China are spreading wings towards blockchain variants, stability in Bitcoin is a possibility overtime. Yet, is the worst of the rough price bubbles behind us or is a crash still imminent?
Flourishing Forex Market amidst Covid pandemic
The Covid-19 outbreak has halted the normal channel of life, people losing their livelihood and income has dwindled over the past eight months all over the world. However, in the tailspin the world has faced, the Forex accounts have witnessed a phenomenal growth over the pandemic-ridden months. Month-on-month growth has been recorded as close as 25-50% while the total volume has expedited at an all-time high of 300% growth. Over the past decade such a phenomenal growth was hardly ever seen since the last record high was a close to 40% which is mere compared to the colossal figure posted on the stage in June 2020.
The developing markets, however, post a lucrative section to invest in since the region has been the biggest contributor to the FX rise: close to 60% being the beneficiary of Europe, Africa and South Asian countries. Safe to say that this trend has been so steep largely due to the investors being ridden with optimism over the volatile prices of many of the commodities that were rendered stagnant over the previous decades. This includes the oil prices, gold valuation and even the real estate market that despite being involved in a price bubble leading to the worst financial crisis of the millennial, still stood relatively steady over the past 11 years.
The FX market is oozing optimism to say anything about the trend which could be directly associated to the unprecedented financial climate and the looming atmosphere of recession and financial crisis pushing people towards adopting a new income stream. As conventional income channels come to a dead stall and people having time and focus to spare towards trading, the large volume of cumulative accounts could be further expected to extrapolate since price volatility and unexpected events both in the trade and world affairs have had a conducive effect on even the layman to dip into the trading cycle: FX market being the coherent choice due to safe commodity and currency investments and quick gains.
Exacting one's mind towards the milestones achieved this year, be it the plunge of global oil prices to the negative scale of the exchange or the sharp fall and sudden rise of DJI or even the injection of one of the largest stimulus packages in the United States since the infamous financial crisis, this year marks the focal point of risks and opportunities. The prospects of a new vaccine are still trailing to the second quarter of 2021 despite some countries picking up the pace to vaccinate early means the trend in the market is not short term unless a breakthrough is imminent. On the market front, the interest rate crunch with UK expected to nudge the rates in the negative along with global relief to debt financing, traders have a global ticket on both the borrowing and the lending front to turn up abnormal gains. However, reliable brokers are a tough nook to find since the uncertainty also grips the traders regarding investments in the skewed conditions as such. Moreover, with naïve traders entering the market, small scale brokers clustering the exchanges and limited physical interactions due to social distancing protocols are all but exhaustive factors that could easily deteriorate the growing trend and bring about a financial crisis much sooner than expected if not regulated efficiently.
Public Council Sets New Tasks to Support Russia-Africa Relations
In this interview with Armen Khachatryan, Deputy Chief Executive Officer and Programme Director at the Roscongress Foundation, and now a member of the newly created Public Council under the Secretariat of the Russia–Africa Partnership Forum, argues that the first Summit held in October 2019 ultimately seeks to inject a new dynamism in the existing Russia-Africa relations.
According to him, as the African continent undergoes positive transformation, platforms for dialogue between Russia and Africa are profoundly changing too. The Russia–Africa Summit demonstrated the sheer enormity of potential that exists for collaboration across various areas, and one of the outcomes of that historic event was the establishment of the Secretariat of the Russia–Africa Partnership Forum. The Secretariat further created a Public Council, the body also incorporates a Coordinating Council, Research Council and Media Council.
Speaking with Kester Kenn Klomegah early January 2021, Armen Khachatryan unreservedly stressed that building on the existing relations and all that have been achieved over the past few years, needs new platforms such as the Public Council. This Public Council aims primarily to uplift and solidly support the relations into a new stage, change perception among the public and give it an entirely new outlook into the future. Here are the interview excerpts:
A meeting of the Public Council of the Russia–Africa Partnership Forum Secretariat took place early November 2020. What were the main outcomes of the event?
It was the first kick-off meeting held last year. We determined the objectives facing the Public Council of the Russia–Africa Partnership Forum Secretariat. Specifically, these were to do with implementing the decisions of the inaugural Russia–Africa Summit and organizing the second summit, which is planned to take place in 2022. We discussed the current state of Russian-African relations in the humanitarian sphere, as well as the potential to develop them further. We also set out the council's plan of action.
In your opinion, what social initiatives were prioritized – particularly at this time when Russia is seriously looking to focus on Africa?
Humanitarian cooperation has recently played an increasingly significant role in the development of Russian-African relations. The lively discussions at the Russia–Africa Economic Forum in October, 2019, in Sochi are testament to the importance of joint social initiatives, and to the shared desire to implement them. I believe this is with good reason, as collaboration in this area can help build an atmosphere of mutual trust. It isabsolutely essential to forge sustainable partnerships in different spheres with Africa.
In terms of priorities, areas in which we have traditionally collaborated include education, healthcare, culture, the environment, safety and security and so forth. All of these fields possess enormous potential for Russia and Africa to work together, and our country is ready to share its experience and expertise on mutually beneficial terms. Unlike some other countries, Russia wants a strong Africa with genuine sovereignty and a competitive economy. With this in mind, I would place particular emphasis on education. From my point of view, Africa's most valuable asset is not its natural resources, but its people.
Young people currently make up a significant percentage of the population across the African continent. And that figure is going to increase further still. The population of the continent has already passed the 1.3 billion mark, with a median age of about 20. Around 60% of the population are young people under the age of 25. And according to forecasts, by 2050 the elderly will account for just 9% of the population. Given these numbers, we not only need to increase quotas for African students looking to study in Russia, but also open branches of our universities in African countries. That would allow us to offer a Russian education to many more African students as well as establish student exchange programmes.
By all appearances, aspects to do with education and professional training – and issues of humanitarian nature – are currently being examined in keeping with the course that has been delineated. Do you think that civil society should be involved in extending the reach of public diplomacy between Russia and Africa?
There is no doubt that collaboration between Russia and Africa should extend across the board, and take place at various levels. It should not be limited to ties between government officials and members of the business community. In any country, ordinary citizens make up the majority of the population, and for countries to collaborate effectively with one another, there needs to be an understanding of their perspectives and wishes. Therefore, as we look to establish direct ties and foster an environment conducive to regular dialogue with the people of various African nations, it is vital to involve civil society more closely.
It would appear sensible to provide more opportunities to people in Africa in terms of volunteering and doing internships at large Russian companies that are looking to build their presence on the African continent. The aim would be for these people to potentially be offered jobs at the companies' African branches. Human resources need to be at the heart of our efforts, given their potential role in strengthening ties in both industry and science.
For our part, the Roscongress Foundation, as a socially oriented non-financial development institution, is open to proposals and is ready to provide assistance in promoting Russia's image in African countries. This includes through organizing business, cultural and sporting events. As far as this is concerned, I imagine that the Foundation will receive support from Russian embassies and Rossotrudnichestvo's offices in African countries.
Do you envisage any problems during attempts to better leverage Russia's soft power and to strengthen public diplomacy in Africa? Do you view competition from other foreign players as a challenge?
I don't think it's entirely appropriate to use the term "soft power" in this instance. In this regard, I am of the same opinion as Yevgeny Primakov, Head of Rossotrudnichestvo. The term I take issue with is "power", which implies pressure of some kind. We have no intention of pressurizing anyone. We are in favour of equal relations with all of our partners, and this includes African nations. In particular, we are guided by the principle of "African solutions to African problems."
Obviously, there is competition, but I would not call that a challenge as such. Our main objective is not to compete with someone, but to offer our own perspectives on certain issues, communicate our values, and build a positive image of Russia in the eyes of people in Africa. Let me explicitly reiterate here, we are not exerting power in any way. People in Africa will have the benefit of several alternative perspectives, and will be able to choose the approach they feel is closest to them. This, in my opinion, is the principle of equality and mutual respect.
Of course, there are things that are hampering efforts to implement a systemic Russian humanitarian policy in Africa. For example, Rossotrudnichestvo has only eight offices across Africa's 54 nations. It would appear that Russian-African ties would benefit from Russia opening new diplomatic missions in the region. If we want Russia's voice to be heard on the African continent, special attention needs to be given to this issue.
In terms of the media landscape, what steps need to be taken to improve the work done by various outlets? How can we better inform society about events in both parts of the world? Why, for example, news in Africa rarely reported on in Russia?
In terms of working with the African continent, I believe that raising awareness on both sides is one of the most important issues we face. It is difficult to talk about joint ventures, for example, to develop the SME sector, when the African continent remains so little known in Russia, and in Africa, there is only a vague notion of what Russia is. The Russia–Africa Summit and Economic Forum played a crucial role in addressing this, as did the 2018 FIFA World Cup. That event saw many people from Africa visit Russia for the first time. They were able to see with their own eyes what our country is like, instead of being presented an image by the Western media. People were following events using various information resources.
These events played a huge role in helping to shape the media landscape. However, this exchange of information needs to be done on a more permanent basis. It's worth pointing out that in today's world, awareness can be raised in more ways than just via the media. Given the spread of social media, the student exchanges I mentioned earlier could, over time, play a much more important role in cultivating Russia's image than conventional media channels. However, in order to achieve this, it is vital to work with young people in both Russia and Africa.
Going back to conventional media, I believe that first of all, Russian news agencies need to expand their network of correspondents in Africa. That would allow our journalists to work with primary sources, rather than rely on material put together by foreign news agencies. It will also be important to get Russian and African journalists working together, for example, through placement programmes, master classes, roundtables and so forth.
To answer the question on news in Africa being reported on in Russia, things are developing. Telegram channels dedicated to the African continent are appearing, for example, so it is possible to stay up-to-date with key events. One organization which is doing much to leverage Telegram channels is the Association of Economic Cooperation with African States (AECAS). Its members include the Roscongress Foundation, which has considerable experience in developing and implementing humanitarian initiatives. AECAS is also currently working to build an integrated space for people in Russia and Africa to obtain information. This appears to me to be a very promising area. Admittedly, when it comes to large news agencies, the problem is that there are not enough events to report on which would garner widespread interest. However, I am in no doubt that as Russian‑African relations develop further, things will improve in this area.
The second Russian-African Public Forum took place in November 2020. In his welcome address, Foreign Affairs Minister Sergey Lavrov said that amendments needed to be made topolicy initiatives in order to respond to changing realities in Africa. What was he referring to, and what is your take on "changing realities" in Africa?
First of all, I would say that the African continent has undergone an enormous transformation over the last few years. Across all areas, Africa has become much more profoundly involved in the economic processes driving globalization. Partners in Africa are implementing a programme to ease the movement of goods, capital and people, and to employ new technology in business and marketing. This has made the African economy more open and attractive to foreign investors.
The first Russia–Africa Economic Forum in Sochi served as yet another clear demonstration to the Russian and global community that the African economy is becoming more organic. It served as proof of Africa's increasingly significant role in the global economy. Indeed, the continent has a direct bearing on global growth, and on progress in science and technology. Africa's economic ties with the rest of the world are certainly no longer solely about supplying raw materials and being a market for finished products.
The socioeconomic growth we are witnessing, together with the global economy's accelerated transition to a new wave of tech innovation, has meant that Africa's role and position in the global economy has shifted significantly. The continent is also becoming an important growth pole in terms of global demand. Consumer spending on the continent has already reached US$ 680 billion. According the World Bank, this figure is set to grow to US$ 2.2 trillion by 2030.
As the continent undergoes this transformation, platforms for dialogue between Russia and Africa are profoundly changing too. The Russia–Africa Summit demonstrated the sheer enormity of potential that exists for collaboration across various areas. It was a historic milestone for Russian-African cooperation. One of the outcomes of the event was the establishment of the Secretariat of the Russia–Africa Partnership Forum. In addition to a public council, the body also incorporates a coordinating council, research council, and media council. Never before in Russia's modern history has there been such a serious mechanism for bringing together expertise and best practices from all sides and across all areas. It is set to act as a foundation to develop all aspects of Russian-African partnership, and to effectively position Africa's transformation, which we briefly discussed earlier.
The high-level summit also led to the establishment of the Association of Economic Cooperation with African States, which will serve as a platform to strengthen business ties between Russia and Africa.
The situation is so diverse – politics, economy and culture – in Africa. In your opinion, what are the best pathways for promoting policy initiatives, as well as the social aspects of diplomacy with Africa?
That is quite important, but I don't think we should try to identify a single "best" or "universal" pathway. It's important to understand that Africa is a diverse continent – every country is unique, and requires an individual approach. And that's before we consider that methods and initiatives that are employed in one region of the world – for example, Europe – are not at all necessarily appropriate for countries in Africa. We need to meticulously analyse each initiative, and be sure to draw the greatest possible benefit from them.
Generally speaking, there needs to be a focus on working with people, and in particular, with young people in Africa. These efforts should be based upon the needs of the population. And as I mentioned earlier, the pathways to achieving our aims could look very different from one another. Africa, just like Russia, is blessed with a wealth of extremely young talented people: some make films, others dance, others draw. But that's not the important thing. What's important here is to do everything we can to connect the lives of people in Africa with our country –we show that Russia is ready to help develop their talents. After all, these people could well become the thought leaders of the future, as well as ambassadors for Russian-African relations. These people could help foster a positive image of Russia in their respective countries. We are ready to engage and cooperate with intergovernmental organizations, civil society and African partners, work constructively to consolidate the results from the first summit and what both Russia and Africa further set inthe joint declaration in Sochi, in October 2019.