"I demanded more rights for women because I know what women had to put up with"-Eva Perón
Despite over sixty years having passed since her death, Eva Perón remains an icon in Argentina. Her social policies and her help towards the poor made her even more famous than her husband, the President of Argentina, Juan Perón. She was an important figure in the political life of Argentina and an active advocate for women's rights to vote which she managed to achieve. Her legacy lies deep inside the civil society of Argentina, and her actions have become an inspiration for the feminist movement around the world.
María Eva Duarte de Perón was born on May 7, 1911. She was the wife of the Argentinian President Juan Perón and the First Lady of Argentina from 1946 until 1952. She grew up in the city of Junin in the province of Buenos Aires under poor conditions. When she was a year old, her father abandoned her mother to return to his legitimate family. Her father died when she was six years old, leaving her only with a document that declared his decision to recognize his children, allowing them to use the surname Duarte. By the age of 15, she had moved to Buenos Aires to pursue her career in acting, appearing in numerous radio and film acts.
In 1944, a deadly earthquake occurred in the city of San Juan, in Argentina. It was that year that Eva Perón met her future husband, Juan Perón, in a gala that was held in Buenos Aires to raise money for the victims of the earthquake. Her political contributions appeared shortly after. She became the president of the broadcast performers union. From there, she had a daily program where she praised her husband's policies and accomplishments, often broadcasting speeches of Juan Perón to increase his popularity to the voters.
In the 1946 presidential elections in Argentina, Eva played a critical role in her husband's win. She had a strong influence on the lower economic classes of Argentina and many people have described her as a powerful, yet unofficial political leader of Argentina. Her radio program was her instrument of influence towards the Argentinian voters, who were exposed weekly to her powerful speeches, promoting her husband's populist rhetoric that became the base for the so-called Peronist movement.
The persona of the First Lady
Apart from being recognized as the First Lady of Argentina, Eva Perón was widely recognized as a saint by the poor people of Argentina because of her charitable actions. She was the founder and chairwoman of the Eva Perón Foundation, an organization that aimed to help the poor and the homeless of Argentina. Before her foundation, there was the Society of Beneficence, a charity group that was responsible for most charity activities in Buenos Aires. Traditionally, the First Lady of Argentina is elected to be president of the charity group. Unfortunately for Eva, she found out that her poor background and acting career was looked down on by the members of the group.
However, this did not bring her down. It was that moment that Eva enriched her image as a strong woman that did not allow her past social class to affect setting an example for thousands of women in Argentina. Thus she created the Eva Perón Foundation. According to writers Fraser & Navarro, she did not expect at first that her initiative would be a success:"She could not have foreseen her sudden transformation, from Latin American politician and religious national cult figure to late-twentieth-century popular culture folk heroine" (Fraser & Navarro, 1996, p.193). After that, Eva managed to gain the support of the government, drastically adding more and more money for her charity work, approaching a level of comparison to a modern female saint.
As the First Lady of Argentina, Eva Perón took advantage of her political position to promote her ideas. However, although her ideas about women's rights to vote inspired the feminist movement, Eva did not consider herself a feminist. In her autobiography, she states the reasons why she was not a feminist. In her view, the feminist movement of that time was aspiring to become exactly like the men and renounce their womanhood by imitating them. In her own words:
"I confess I was a little afraid the day I found myself facing the possibility of starting on the feminist path. What could I, a humble woman of the people, do where other women, more prepared than I, had categorically failed? Be ridiculous? Join the nucleus of women with a grudge against women and men, as has happened to innumerable feminist leaders? I was not an old maid, nor even ugly enough for such a post which, from the time of the English suffragettes down to today, generally belongs, almost exclusively, to women of this type. Women whose first impulse undoubtedly had been to be like men and if what the world requires is a woman's political and social movement, how little will the world gain if the women want to save it by imitating men" (Perón, 1953, p. 185-186).
With that being said, even though Eva did not consider herself a feminist, her ideas improved the lives of the women in Argentina, not only through her charitable work but also from her political pursues. In 1947, she was a strong advocate for promoting the right to vote for Argentinian women. She made many radio addresses in support of women's suffrage and influenced the male members of the government and the Peronist movement to help her out in her quest. On September 23rd, the law passed. In Buenos Aires, thousands of men and women went out on the streets to celebrate the new law. It was a major victory for the Peronist movement. In the years that followed, she managed to achieve more victories for women, by managing to court female voters and create opportunities for them to participate in the broad-based political coalition.
To create more opportunities for women in politics, Eva founded in 1949 the Peronist Feminine Party, an organization linked to the Peronist Movement where only women could be members. In the presidential election of 1951, Eva managed to gather 69.3% of the women's vote for her husband, Juan Perón who eventually won the elections. Furthermore, the people of Argentina voted for 29 women candidates: 6 senators and 23 deputies, while in the provinces, at least 58 Peronist women were elected deputies and 19 women were elected senators.
Even by today's standards, this is a very unusually high number, but such was the influence and power of Eva Perón. At the height of her power, she was called by her supporters Evita and was portrayed as a saint for the people. By 1950 she was the founder of her own foundation for the poor of Argentina, she was the First Lady of Argentina, the founder of the Peronist Feminine Party and the only woman member of the Superior Council of the Peronist Party and a bridge of love between her husband and the millions of Argentinians that supported them. She managed to do all this while at the same time, she fought her own battles against sexism and constant criticism because of her poor background and her acting career. Deservedly, she was given the official title of the Spiritual Leader of the Nation by the Argentine Congress in 1952.
Unfortunately, at that time, Eva was diagnosed with advanced cervical cancer. She had plans to earn a place at the ballots in 1951 and run as a vice-president candidate but her declining health prevented her from doing so. On July 26, 1952, Eva Perón passed away. The announcement of her death brought tears to millions of Argentinians. The government suspended all activities in the country for two days and millions attended her funeral to leave a flower. The popularity of Eva Perón was beyond imagination. She had become the saint of Argentina.
The defender of feminine virtues
Eva was popular and charismatic and she was loved by millions, however, she did have her share of critics. Most of the criticism that he received was from left-wing parties and left-wing feminism movements. She has been accused of using her gender as a political tool to attract voters for the Peronist Movement. Indeed, Eva was not a feminist, but her ideas belonged to the feminist movement. However, she had a different viewpoint of what feminism should represent. The main thrust of Eva's ideology was focused either on maternity or on women that could be organizers of domestic consumption and promoting the idea that women should work alongside men, with men.
At that time, in Argentina and Latin America, the concept of what it meant to be female and the concept of motherhood were used very often and they were idealized through an idea that the virtues of a woman derived from the role of the Virgin Mary in the Catholic tradition. Motherhood fitted perfectly with nationalistic tendencies that were emphasizing the contribution of women to the forging of nationality through childbearing and, as a result, there was an increasing political activity by women and men to defend motherhood. As a result, through this idealization of motherhood, Eva managed through the Peronist movement to transform motherhood into a political function that would be protected by the state. She became a symbol of those feminine virtues that came in contradiction with the new wave of feminism that expanded in Latin America that challenged this idea about motherhood and how women have a natural role as protectors of the nuclear family that was the central axis of the family.
The limits of gender politics in Latin America
The criticism that Eva Perón has received from the left-wing feminist sector cannot be considered justified, simply because left-wing politics in Latin America have revealed their limits when it comes to the concept of feminism. Those limits include the traditional concept of family in Latin America, the tradition of the Catholic religion, and the sanctification of women with the Virgin Mary.
The left-of-center governments and leftist movements in Latin America have not generally achieved challenging prevailing gender relations. Besides that, they have struggled to overcome the conservative and Catholic backlash on policy proposals on issues that are promoted by left-wing feminism like, abortion which still is considered a taboo in Latin America. In that sense, Eva managed to challenge her critics by showing to the people of Argentina that she was one of them, she understood them and, she genuinely was trying to change the society in Argentina. At the same time, she was dedicated to her political ideas, and the fact that she refused to consider herself a feminist but at the same time, advocate for feminist ideas like the women's right to vote, shows that she did not need to portray herself as part of a movement but as a part of a country ready for changes in its society without abandoning the traditional mindset of womanhood and feminine. She saw herself and the women of Argentina standing alongside the men and not being exactly like them, and that created this drawing of criticism towards her from left-wing feminism that was seeking to drastically change the socio-political status quo of Argentina.
In conclusion, we can all learn some important lessons from the life of Eva Perón. First of all, she managed to show women in Argentina and around the world that the social class of an individual does not determine his or her worth. She came from a low-class background but she still managed to rise to the top of the political life in Argentina while battling gender and sexist stereotypes. Finally, she proved that you do not have to be part of a movement to change the lives of people around you. Eva was not a feminist, yet she did more for the women in Argentina at her time than any other proclaimed feminist. She understood that you can have feminist goals without the need to identify yourself as one. The world now more than ever needs these kinds of spiritual leaders.
Will Geneva Be Any Different Than Helsinki?
Any meeting between the leaders of Russia and the U.S. is inevitably an important international event. At some point in history, such summits decided the fate of the entire world, and the world held its collective breath as it followed Kremlin-White House talks on strategic arms or the two sides seeking agreements on urgent regional problems or any political signals coming from the superpower capitals prior to another round of negotiations.
The bipolar era has long been gone, and the Russia-U.S. relations are no longer the principal axis of international politics, although the suspense over bilateral summits remains. As before, the two countries are engaged in "top-down" interaction. Summits give the initial impetus to Moscow and Washington's cumbersome bureaucratic machines, then diplomats, military personnel and officials start their assiduous work on specific issues, collaboration between the two countries' private sectors and civil society perks up, the media gradually soften their rhetoric, bilateral projects in culture, education and science are gradually resumed.
Still, there are annoying exceptions to this general rule. In particular, the latest full-fledged Russia–U.S. summit in Helsinki in July 2018 failed to trigger improvements in bilateral relations. On the contrary, Donald Trump's meeting with Vladimir Putin in Finland's capital aroused massive resentment among the anti-Russian Washington establishment. Ultimately, on returning home, the U.S. President had to offer awkward apologies to his supporters and opponents alike, and relations between the two countries continued to rapidly deteriorate after the summit.
Surely, nobody is willing to see another Helsinki scenario in June 2021, this time in Geneva. Yet, do we have good reason to hope for a different outcome this time? To answer this question, let us compare Donald Trump and Joseph Biden's approaches to Russia-U.S. summits and to bilateral relations at large.
First of all, in Helsinki, Trump very much wanted the Russian leader to like him. The Republican President avoided publicly criticizing his Russian counterpart and was quite generous with his compliments to him, which inevitably caused not only annoyance but pure outrage in Washington and in Trump's own Administration. Joe Biden has known Vladimir Putin for many years; he does not set himself the task of getting the Russian leader to like him. As far as one can tell, the two politicians do not have any special liking for each other, with this more than reserved attitude unlikely to change following their meeting in Geneva.
Additionally, in Helsinki, Trump wanted, as was his wont, to score an impressive foreign policy victory of his own. He believed he was quite capable of doing better than Barack Obama with his "reset" and of somehow "hitting it off" with Putin, thereby transforming Russia if not into a U.S. ally, then at least into its strategic partner. Apparently, Biden has no such plans. The new American President clearly sees that Moscow-Washington relations will remain those of rivalry in the near future and will involve direct confrontation in some instances. The Kremlin and the White House have widely diverging ideas about today's world: about what is legitimate and what is illegitimate, what is fair and what is unfair, where the world is heading and what the impending world order should be like. So, we are not talking about a transition from strategic confrontation to strategic partnership, we are talking about a possible reduction in the risks and costs of this necessarily costly and lengthy confrontation.
Finally, Trump simply had much more time to prepare for the Helsinki summit than Biden has had to prepare for Geneva. Trump travelled to Finland eighteen months after coming to power. Biden is planning to meet with Putin in less than five months since his inauguration. Preparations for the Geneva summit have to be made in haste, so the expectations concerning the impending summit's outcome are less.
These differences between Biden and Trump suggest that there is no reason to expect a particularly successful summit. Even so, we should not forget the entire spectrum of other special features of the Biden Administration's current style of foreign policy. They allow us to be cautiously optimistic about the June summit.
First, Donald Trump never put too much store by arms control, since he arrogantly believed the U.S. capable of winning any race with either Moscow or Beijing. So, his presidential tenure saw nearly total destruction of this crucial dimension of the bilateral relations, with all its attendant negative consequences for other aspects of Russia-U.S. interaction and for global strategic stability.
In contrast, Biden remains a staunch supporter of arms control, as he has already confirmed by his decision to prolong the bilateral New START. There are grounds for hoping that Geneva will see the two leaders to at least start discussing a new agenda in this area, including militarization of outer space, cyberspace, hypersonic weapons, prompt global strike potential, lethal autonomous weapons etc. The dialogue on arms control beyond the New START does not promise any quick solutions, as it will be difficult for both parties. Yet, the sooner it starts, the better it is going to be for both countries and for the international community as a whole.
Second, Trump never liked multilateral formats, believing them to be unproductive. Apparently, he sincerely believed that he could single-handedly resolve any burning international problems, from the Israeli-Palestinian conflict to North Korea's nuclear missile programme.
Biden does not seem to harbor such illusions. He has repeatedly emphasized the importance of multilateralism, and he clearly understands that collaboration with Russia is necessary on many regional conflicts and crises. Consequently, Geneva talks may see the two leaders engage in a dialogue on Afghanistan, on the Iranian nuclear deal, on North Korea, or even on Syria. It is not at all obvious that Biden will succeed in reaching agreement with Putin immediately on all or any of these issues, but the very possibility of them discussed at the summit should be welcomed.
Third, Trump was not particularly fond of career diplomats and, apparently, attached little value to the diplomatic dimension of foreign policy. The Russia-U.S. "embassy war" had started before Trump—but not only did Trump fail to stop it, he boosted it to an unprecedented scale and urgency.
Sadly, the "embassy war" continues after Trump, too. Yet President Biden, with his tremendous foreign policy experience, understands diplomatic work better and appreciates it. Practical results of the Geneva summit could include a restoration of the diplomatic missions in Washington and Moscow to their full-fledged status and a rebuilding of the networks of consular offices, which have been completely destroyed in recent years. Amid the problems of big politics, consular services may not seem crucial but, for most ordinary Russians and Americans, regaining the opportunity for recourse to rapid and efficient consular services would outweigh many other potential achievements of the Geneva summit.
From our partner RIAC
"Choose sides" is practically a bogus idea for US military partners
"Choosing sides" is practically a non-starter for US military allies such as Japan and South Korea. These nations, first and foremost military allies of the US, are forging cordial and productive ties with other countries based on military alliances with the US. The nature and level of partnerships varies greatly from those of allies, despite the fact that they appear to be quite heated at times.
Military concerns have been less important in the postwar period, but economic concerns have been extremely heated, social and cultural interactions have been close, and the qualitative differences between cooperative relations and allies have gotten confused, or have been covered and neglected.
Some unreasonable expectations and even mistakes were made. In general, in the game between the rising power and the hegemony, it is undesirable for the rising power to take the initiative and urge the hegemony's supporters to select a side. Doing so will merely reinforce these countries' preference for hegemony.
Not only that, but a developing country must contend with not only a dominant hegemony, but also a system of allies governed by the hegemony. In the event of a relative reduction in the power of the hegemony, the strength of the entire alliance system may be reinforced by removing restraints on allies, boosting allies' capabilities, and allowing allies' passion and initiative to shine.
Similarly, the allies of the hegemonic power are likely to be quite eager to improve their own strength and exert greater strength for the alliance, without necessarily responding to, much alone being pushed by, the leader. The "opening of a new chapter in the Korean-US partnership" was a key component of the joint statement issued by South Korea and the United States following the meeting of Moon Jae-in and Biden. What "new chapter" may a military alliance have in a situation of non-war?
There are at least three features that can be drawn from the series of encounters between South Korea and the United States during Moon Jae-visit in's to the United States: First, the withdrawal of the "Korea-US Missile Guide" will place military constraints on South Korea's missile development and serve as a deterrence to surrounding nations. The second point is that, in addition to the Korean Peninsula, military cooperation between the US and South Korea should be expanded to the regional level in order to respond to regional hotspots. The third point is that, in addition to military alliances, certain elements in vaccinations, chips, 5G, and even 6G are required. These types of coalitions will help to enhance economic cooperation.
Despite the fact that Vice President Harris wiped her hands after shaking hands with Moon Jae-in, and Biden called Moon Jae-in "Prime Minister" and other rude behaviors, the so-called "flaws" are not hidden, South Korea still believes that the visit's results have exceeded expectations, and that Moon Jae-in's approval rate will rise significantly as a result.
The joint statement issued by South Korea and the United States addresses delicate subjects such as the Taiwan Strait and the South China Sea. Of course, China expresses its outrage. It is widely assumed that this is a "private cargo" delivered by Biden's invitation to Moon Jae-in to visit the United States.
Moon Jae-in stated that he was not pressured by Biden. If this is correct, one option is that such specific concerns will not be handled at all at the summit level; second, South Korea is truly worried about the Taiwan Strait and South China Sea concerns and wishes to speak with the US jointly.
South Korea should be cognizant of China's sensitivity to the Taiwan Strait and South China Sea concerns. When it comes to China-related concerns, the phrasing in the ROK-US joint statement is far more mild than that in the ROK-Japan joint declaration. Nonetheless, the harm done to South Korea-China ties cannot be overlooked.
South Korea highlights the "openness" and "inclusiveness" of the four-party security dialogue system, which allows South Korea to engage to some extent. South Korea will assess the net gain between the "gain" on the US side and the "loss" on the Chinese side. China would strongly protest and fiercely respond to any country's measures to intervene in China's domestic affairs and restrict China's rise.
Political Violence and Elections: Should We Care?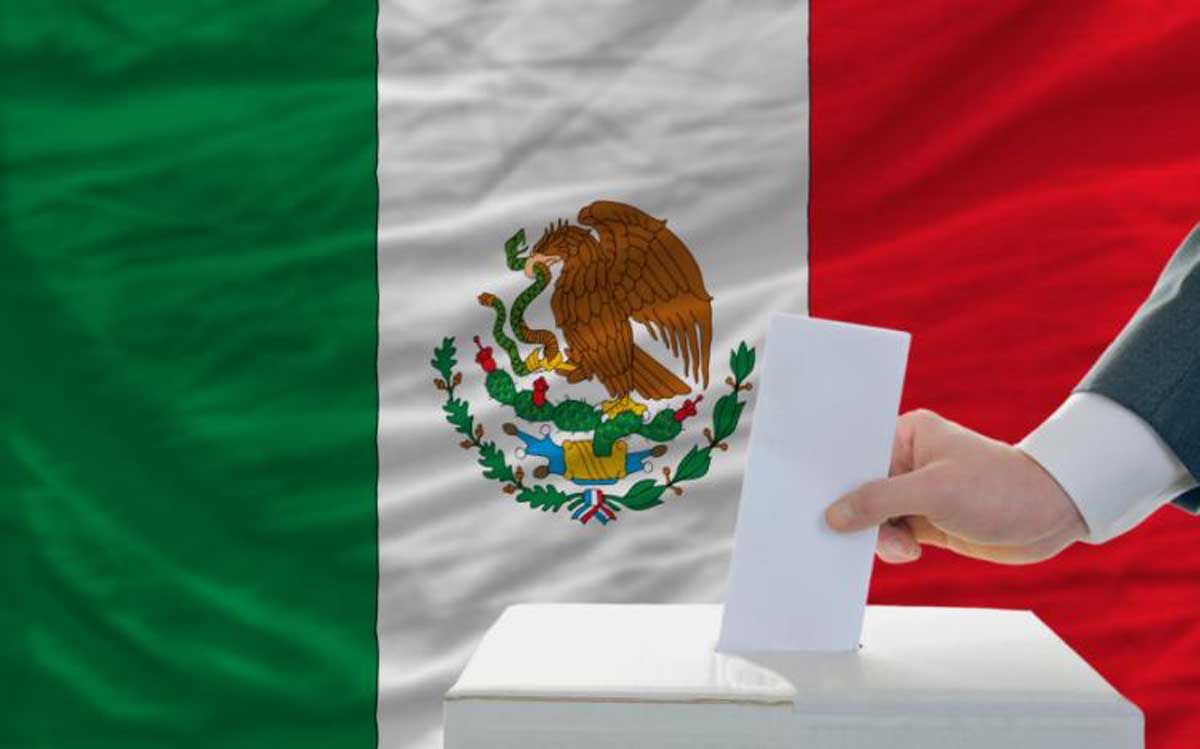 The next Sunday 6th of June, the Chamber of Deputies along with 15 out of the 32 governorships will be up for grabs in Mexico's mid-term elections. These elections will be a crucial test for the popularity of the president and his party, the National Regeneration Movement (MORENA). They currently hold majority in the Lower Chamber of the national Congress, and these elections could challenge this.
Recent national polls indicate that the ruling party, MORENA, is still the most popular political force in Mexico, and they are poised to win not only several governorships, but also several municipalities. They are also expected to maintain control of the Lower Chamber, although with a loss of a few seats. In order to ensure MORENA keeps its current majority in the Congress, they have decided to pursue an electoral alliance with the Green Party (PVEM) and the Labout Party (PT). It is expected that with this move, they will be able to ensure the majority in the Chamber of Deputies in the Congress.
There is, however, another aspect that is making the headlines in this current electoral process: The high levels of political and electoral violence, The current electoral process is the second most violent since 2000. The number of candidates that have been assassinated is close to 30% higher than the mid-term electoral process of 2015. More than 79 candidates have been killed so far all across the country.
Insecurity in Mexico has been an ongoing issue that has continued to deteriorate during the administration of Andrés Manuel López Obrador (AMLO). AMLO has continually criticised his predecessors and the valid problems of their approaches to insecurity in Mexico along with the War on Drugs policy. However, to date, he has yet to offer a viable alternative to tackle the security problems he inherited. During his campaign, AMLO coined the phrase "abrazos no balazos" (hugs not bullets) to describe his approach toward improving security in Mexico. He believed that to successfully tackle the worsening crisis of insecurity, the structural conditions that forced people to commit crimes had to be addressed first: Namely inequality, poverty, low salaries, lack of access to employment etc. To date, insecurity in Mexico continues to worsen, and this had become evident during the current electoral process.
This nonsensical approach to insecurity has resulted in the first three years of his government reaching over 100,000 murders, along with the nearly 225,000 deaths as a result of the pandemic.
What should be particularly worrying in this spiral of violence, is the prevalence of political and electoral violence during the current process. Political violence represents not only a direct attack on democratic institutions and democracy itself, but it also compromises the independence, autonomy, and integrity of those currently in power, and those competing for positions of power. It affects democracy also because political violence offers a way for candidates to gain power through violent means against opposition, and this also allows organised crime to infiltrate the state apparatus.
Political violence is a phenomenon that hurts all citizens and actors in a democracy. It represents a breeding ground for authoritarianism, and impunity at all levels of government. This limits the freedoms and rights of citizens and other actors as it extinguishes any sort of democratic coexistence between those currently holding political power and those aspiring to achieve it. Political violence also obstructs the development of democracy as it discredits anyone with critical views to those in power. This is worrying when we consider that 49% of those assassinated belong to opposition parties. This increase in political violence has also highlighted AMLO´s inability to curtail organised crime and related violence.
Assassination of candidates is only the tip of the iceberg. Organised criminal groups have also infiltrated politics through financing of political campaigns. Most of electoral and political violence tends to happen an municipal levels, where it is easier for criminal groups to exert more pressure and influence in the hope of securing protection, and perpetuate impunity, or securing control over drug trafficking routes. This should be especially worrisome when there is close too government control in certain areas of the country, and there is a serious risk of state erosion at municipal level in several states.