Employers must remove barriers to work for all generations
Governments and employers should work together to promote multi-generational workforces to adapt to ongoing changes in the world of work that have been accelerated by the COVID-19 pandemic, according to a new OECD report.
Promoting an Age-Inclusive Workforce says that, by 2050, more than four-in-ten people in the world's most advanced economies are likely to be aged older than 50. And there will be one person aged 65 and over for every two persons aged 20-64 in OECD economies compared to one for every three today.
Yet current public employment and retirement policies, as well as many corporate practices, are often closely tied to the age of workers, rather than to their actual work capacity and individual needs. Despite older adults being healthier and better educated than ever before today, their talent often remains underutilised and overlooked.

"Promoting greater diversity of experience, generations and talent has the potential to bring enormous benefits to workers, companies and society as a whole," said OECD Secretary-General Angel Gurría. "Employers need to develop initiatives that nurture an age-diverse workplace and take a life-cycle perspective with supportive public policies and good social dialogue."
Living standards across the OECD would be improved substantially by increasing the participation of older workers in employment, according to the report. Extending working lives could boost GDP per capita by 19% in 2050 on average in OECD countries if employment rates of older workers everywhere caught up with the best‑performing countries like Iceland and New Zealand.
Age-discrimination remains a common problem across the world, restricting employment choices for older and sometimes even younger workers, representing a considerable cost to business.
Rather than focusing on age, labour market policy should be tailored to different individual circumstances and contexts. This implies eliminating age-bias recruitment practices and encouraging age‑diverse cultures where all workers feel comfortable and appreciated regardless of age.
Retaining talent is key. The report provides evidence that employers who respond positively to the changing needs of employees during their lifecycle and career stages improve their success in attracting, motivating and retaining workers. These workers, in turn, are likely to make a greater contribution to their workplaces, and play a full part in making it efficient and productive.
Along with more flexible working arrangements, implementing returnship programmes and providing opportunities for career and financial planning throughout employees' lifecycles can act as effective retention policies for both younger and older workers. Reverse mentorships also offer many advantages in the context of multigenerational workplaces and can help breakdown age-stereotypes.
Governments and companies should revise their approach to training and skills development. Currently, only 41% of adults across the OECD take part in job-related training. And employees who are younger, more highly qualified, and on full-time contracts are more likely to receive training than those who are older, lower skilled and working part-time. Encouraging people to maintain and develop their skills during their careers and lifetimes would generate significant productivity gains and help more older people extend their working lives.
Pre-Hung & Slab Doors: Comparison Guide
When it comes to choosing a door, there are plenty of things to consider, starting with matching the style correctly and ending with defining the proper material. However, the crucial choice to make is whether to go with a slab or a pre-hung door. This comparison post lists each option's peculiarities and pros and cons to help you make the right decision.
Pre-Hung Doors
Pre-hung are slab doors already attached to a three-sided doorframe by hinges. They are usually provided as a "ready to go" package, although some models may require additional features. A pre-hung door is a self-contained unit with a frame that can fit into a prepared doorway. According to some reviews for Ecoline doors, this option mainly includes the door slab itself, hinges, frame and frame pre-cut for the strike plate, mortises cut in, and a pre-cut hole for the doorknob.
Pros and Cons
Understanding key advantages and drawbacks is essential to making the right choice, whether looking for new Ecoline Windows or pre-hung doors. So let's clarify the pros of the pre-hung variant.
hinges pre-attached to the frame;
no need to build a frame from scratch, so the installation process is easy;
an ideal match for the exterior walls as it comes weather-tight.
Pre-hung door units also have some cons. They are more expensive than a slab option, heavy and hard to manage, bulky to move, and sometimes it can be difficult to get it correctly positioned. Additionally, you still need to finish the drywall, painting, and trim installation.
Slab Doors
Slab doors are basic, stripped-down, and don't include a frame. So there is a need to attach this door to an existing frame or create an entirely new one. This option can be presented both with and without a pre-cut hole for the doorknob. Generally, the hardware—like the doorknob, shims, hinges, and metal strike plate—needs to be bought separately.
Pros and Cons
Compared to a pre-hung, this option has some pros, including:
often cost much less;
provide you with much more design flexibility;
excellent choice for an interior door, but can be installed as an exterior one as well.
However, there are some drawbacks to slab doors as well. Installation can be difficult, as it requires a steady hand and plenty of practice. You also still need to purchase some hardware and do the cutouts. Although it's easier to install it if you do a one-for-one installation, it'll be a challenging process to hang it right if there's any variation in the size and configuration. Additionally, opting for a recycled slab door will require some extra work, like planing, sanding, and straightening.
What to Choose?
Since everything depends on the circumstances and budget, there's no exact solution. However, a pre-hung is the perfect pick if the existing frame is damaged and installing a slab door is impossible. Also, it's a good choice if you seek easy and fast installation, need to install several doors at once, and are ready to wait for your door to be manufactured and delivered.
Conversely, a slab door is often a budget-friendly choice, preferred mainly by do-it-yourselfers. It's suitable if the doorway is of a standard size, there's a need to change only the door and not the frame, and you don't want to install the frame or casing.
Hence, consider all the factors carefully when making your decision. With the right door, your home will have the security and style it deserves!
Bloomberg: The consequences of yuan's internationalization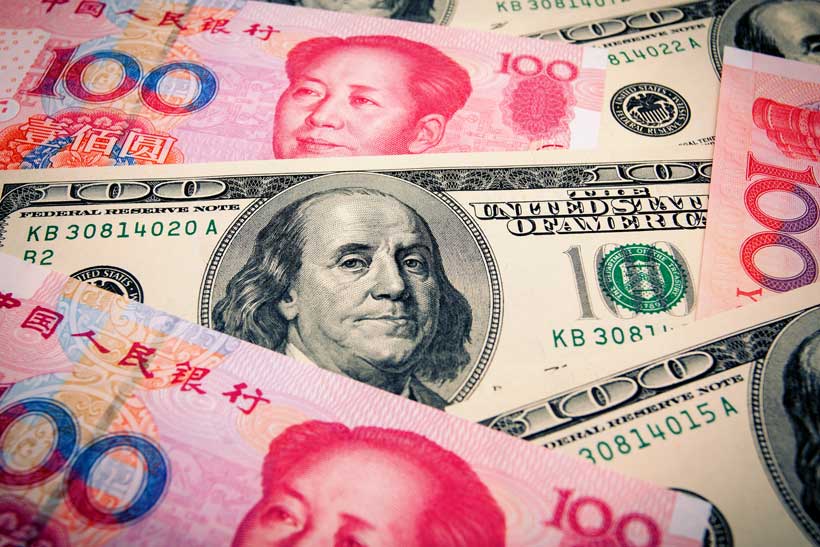 The conventional wisdom on financial markets holds that as long as China declines to make the yuan fully convertible, it will not be able to rival the dollar or euro as a global currency, notes Bloomberg.
China's influence over the Russian market just got a lot more intense. For the first time in the history of the Moscow Exchange, the yuan overtook the US dollar as the most traded currency last month with a market share close to 40% of trading volume.
A closer look at the regional dimension of the yuan's internationalization, however, provides a more complex picture. As a result of war in Ukraine and Western sanctions against Russia, the yuan has suddenly found itself on the way to becoming the dominant regional currency in northern Eurasia.
The de-dollarization of the Russian economy ordered by the Kremlin after the 2014 did not go smoothly… But special military operation in Ukraine and the ensuing sanctions have changed everything.
Russia's dependency on the yuan is growing rapidly across the board. The share of Russian exports settled in renminbi grew from 0.4% to 14% in the first nine months of 2022, according to Bank of Russia data. Yuan deposits have become available in all major banks, and so the Russian households' yuan holdings jumped from zero to $6 billion in the same period: that's 11% of the foreign currency they hold.
The Moscow Stock Exchange also shows demand for yuan going through the roof, with trading in renminbi increasing to 33% from 3% before the war. The number of days when trading in yuan on the exchange exceeds the volume of trade in dollars and euros is constantly growing.
These groundbreaking changes can be explained not just by restricted access to the dollar and euro in Russia as the result of sanctions, but also by the tectonic shifts in the geography of Russian trade. Moscow's imports from the West have crashed because of sanctions, and exports to the West are increasingly affected, too. Against this backdrop, Moscow was forced to shift the majority of its trade to China, which in 2022 accounted for 40% of Russian imports and 30% of exports…
Some other countries in the Eurasian landmass with growing trade dependency on China, like the Central Asian republics or Pakistan, may gradually follow suit. Other countries like Saudi Arabia are watching Russia's experience closely, and though they predominantly still rely on the dollar, they will cautiously increase the share of the yuan, reflecting not only a desire to hedge against the US weaponization of the global financial system, but also the growing ability of China to provide its trading partners with most goods they need, including advanced technology.
Geopolitics will not, of course, lead to the global dethronement of the dollar any time soon. But it might lead to the gradual formation of a yuan-centered regional financial architecture in China's neighborhood — and the further 'balkanization' of the global financial system. Beyond equipping China with another tool of geoeconomic power, this trend will further fragment the global economy into Beijing-led and Washington-led blocs.
NYP: The US dollar has become an at-risk currency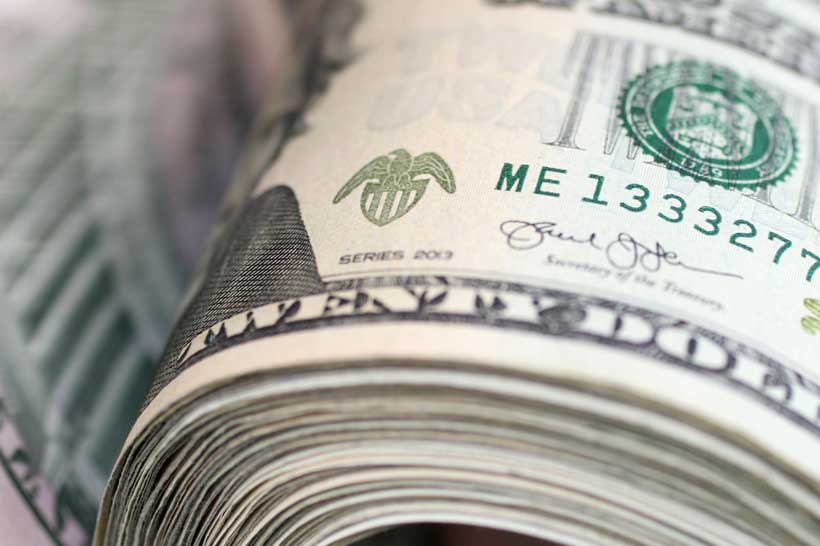 While a chorus of experts still insists that there's no alternative to the dollar, this is untrue. The dollar will dominate as long as it serves the interest of those who use it. Once the dollar begins placing assets at risk, alternative tools of commerce are certain to emerge. And they already are, 'New York Post' writes with surprise and anxiety.
Make no mistake: a shift away from the dollar would be a huge blow to America's international standing. The days of being able to print limitless amounts of currency could end, along with our ability to buy foreign goods cheaply.
Stark proof that a new game is afoot filtered out of Davos last month. Saudi Arabia's Finance Minister, Mohammed Al-Jadaan, made the stunning announcement that—for the first time in 48 years — the world's biggest oil producer was open to trading in currencies other than the US dollar.
That's a far cry from the deal Richard Nixon cut with King Faisal decades ago to solely accept dollars as payment for oil. (In exchange, Nixon agreed to protect the Kingdom from Soviet, Iranian and Iraqi aggression.) That pact laid the groundwork for a strong dollar as oil money began to flow through the Federal Reserve.
Today, China imports 1.4 million barrels of oil a day from Saudi Arabia (up 39% over the past year), making it the Kingdom's largest customer. Which is why both sides are seeking cheaper alternatives to using dollars for every transaction. With Aramco investing in a massive new refinery in China, the relationship will only deepen.
The Saudi shift is only the latest data point. At the 2022 BRICS summit in Beijing, Vladimir Putin announced plans to expand the Shanghai Cooperation Organization (SCO) and develop an alternative for international payments using a currency basket of Chinese RMB yuan, Russian rubles, Indian rupees, Brazilian reals, and South African rand. For reference, the SCO is the world's largest regional organization, representing 40% of the world's population and 30% of global GDP.
A new currency is only part of the picture. China is pioneering new exchanges to shift commodity trading from Western institutions like the troubled London Metal Exchange and the New York Mercantile Exchange.
Even the Europeans have gotten into the act, by creating a special-purpose vehicle — INSTEX — to facilitate non-dollar, non-SWIFT humanitarian transactions with Iran to sidestep U.S. sanctions. Russia, predictably, expressed interest in participating and the first transaction was completed in March 2020 to facilitate a medical equipment sale to Iran to combat COVID.
Russia and Iran are also developing a gold-backed stablecoin, oil traders are already using the UAE's dirham to settle oil trades and the Indian rupee is finally being positioned as an international currency.
The beat goes on: China's Cross-Border Interbank Payment System (CIPS) processes only 15,000 transactions a day — Western-favored CHIPS moves 250,000 daily — but it's growing. Russia offers its own System for Transfer of Financial Messages to allow users to bypass SWIFT.
Even the Swiss-based Bank for International Settlements is getting into the act, creating a renminbi liquidity line to support contributing central banks in times of crisis. So far, the central banks of Chile, Hong Kong, Indonesia, Malaysia, and Singapore have subscribed.
In the 21st century, a currency's value — including the dollar — will become increasingly competitive. If there is less demand for dollars, the value of the dollar will decline. Everything will become more expensive. Not all at once, but over time — making deficit spending more costly or, unthinkably, impossible.
It's not farfetched to imagine the US experiencing a debt crisis because no one shows up to buy its bonds. The US dollar will become just one more currency, among many. And ultimately, if the dollar loses it shine, so will the ability of the US to project power, writes NYP.