Vietnam-US Trade Relations: Evolving Complementarities
Vietnam- US relations has wittnessed significant developments especially in the areas of economics and trade after 25 years of normalization of Vietnam-US diplomatic ties (1995-2020). Compared with Vietnam's diplomatic relations with other powers, the Vietnam-US relationship is still quite new and has its own specifics. Due to differences in ideology, disparities in economics, and conflicting strategic goals, this relationship is always interwoven between cooperation and struggle. In the spirit of"Understanding the past, cherishing the present and looking forward to the future",the leaders of both sides have tried to overcome the differences, uphold the commons and create the favorable conditions for developing the relationship between two countries. Nowadays,the Vietnam – US comprehensive partnership is strongly developedon many fields,in which economic and trade is one of the most successful fields the bilateral cooperationand has achieved many new developments after 25 years, still considered the brightest point and becoming and driving forceVietnam – US overall relationship.
The international and domestic context has great impacts on the Vietnam – USrelations today. The world situation is changing more complicatedly and unpredictably which entails both oppotunitiesand challenges. Fierce strategic competition among major powers is increasing, especially in Asia-Pacific region; the situation of the East Sea (also known as the South China Sea), is complicated, posing a threat peace, stability, security in the region as well as the sovereignty and territorial integrity of the countries. Vietnam is in the process of developing, accelerating industrialization and modernization, so Vietnam needs a peaceful and stable environment, mobilizing capital resources, technology, knowledge and international supports to develop and defend the country. In this context, the two countries will try to make more efforts to promote relationship to the new height. On the one hand, to ensure the national interests of each country, on the other hand to together contribute to building regional security, creating a stable environment, cooperation and development in the future.Therefore, after 25 years of normalization of relations (1995-2020), the two countries have not stopped their efforts to improve the Vietnam-USrelationship on all aspects, in which the economic and trade sector has been playing the most important role and has made breakthrough growth as follow:
– Many important trade agreements and commitments have been signed to promote the Vietnam–US trade relationship such as: "Bilateral Trade Agreement" (BTA) in July 2000 and has officially taken effectsince march 26, 2001. This is an extremely important agreement because it has been creating a solid foundation for further promoting Vietnam–US trade relations by establishing a clear legal framework to ensure benefits for both sides. The Textile Agreement (effectivein 2003), the Aviation Agreement (effective january 2004), etc. In particular, in november 2006, Vietnam officially joined the WTO and the same year, the US government announced to grant Vietnam "Permanent normal trade relations" (PNTR). A major step in investment cooperation was the signing ceremony of the "Trade and Investment Framework Agreement" (TIFA)between Vietnam and the US on June 21, 2007. TIFA has created a foundation for the two countries for developing deeper trade and investment relations through the WTO and the BTA, and to resolve bilateral trade disputes, especially to implement commitments on the protection of intellectual property rights, expanding service market, administrative and legal transparency, thereby creating more favorable conditions for the US investors in Vietnam.
– With many trade agreements continuously signed as above, the US Foreign Direct Investment (FDI) inflows into Vietnam has also increased continuously and is considered leading investors. According to the statistics of the Ministry of Planning and Investment of Vietnam, by the end of 2019, theUS ranked 11th among 130 countries and territories investing directly into Vietnam, with nearly 1,000 direct investment projects in Vietnam and the total registered capital is nearly 10 billion USD.The US has also kept Official Development Assistance (ODA) for Vietnam at a stable level of over 100 million USD/year. The USis also an investment destination for Vietnam's businesses. In the first 5 months of 2020, this country's ranks the second in Vietnam's overseas investment capital, with 21.72 million USD, accounting for nearly 12%.
According to US Congressional Research Service, this year marks the 25th anniversary of the United States and Vietnam reestablishing diplomatic relations. Over the last 25 years, U.S.-Vietnam economic and trade relations have expanded rapidly. The United States was Vietnam's 2nd largest trading partner in 2019; Vietnam was the United States' 13th largest trading partner. Bilateral trade increased by nearly 32% in 2019, and the U.S. trade deficit with Vietnam rose to nearly $56 billion, an increase of 42% over 2018.Two-way trade turnover between Vietnam and US increased nearly 120 times from 451 million USD (1995) to 7.8 billion USD (2005), 45.1 billion USD (2015), 47.15 billion USD (2016), 50.8 billion USD (2017) and 60.3 billion USD (2018). Only in 2017, the value of Vietnamese goods exported to US accounted for more than 20% of the share of Vietnam's exports to foreign countries. Vietnam is also the largest export market of USin Southeast Asia with rapid growth. Bilateral trade turnover in 2019 reached 77.5 billion USD. The US Business Association in Vietnam (AmChams) predicted that the two countries' trade turnover could reach $ 80 billion by 2020.
According to statistics of Vietnam's General Department of Customs,in the first 5 months of 2020, although the two countries have been hit hard by the covid -19 pandemic, Vietnam's trade exchang in goods with US reached 31.11 billion USD, in which Vietnam exported toUSthe amount of goods worth 25.11 billion USD, up 10.6% over the same period last year. The main products exported from Vietnam to US market are textiles and garments; phones and accessories; computers, electronic products & components…. footwears, wooden, with a turnover of each item from $ 1 billion or more. On the contrary, US exported to Vietnam worth 6 billion USD, up 5.4% over the same period last year. The largest group of imported goods with a turnover of "billion USD" from the US market in the first quarter were computers, electronic products and components with a turnover of $ 1.92 billion, up 8.2% over the same period last year. Many American products have been continuing to grow in exports to Vietnam such as wood and wood products, animal feed and raw materials, seafood, vegetables and fruits… In the field of agricultural products, US has been exporting surplus to Vietnam such as corn, soybeans, meat, milk and fruits, with a value of about 400 million USD/year.
– In another economic and trade fields, science – technology and tourism over the years are most remarkable. …. Regarding science – technology cooperation, American and Vietnamese businesses are particularly interested in cooperation on artificial intelligence, creative start-ups, renewable energy, and infrastructure development of information technology and high quality human resource training. In term of Tourism: in 2019, the American Tourism Association voted Vietnam as one of the 10 most attractive destinations in the world. The number of American visitors to Vietnam has increased steadily every year. The US visitor market continuously ranks in the top 5 source markets in terms of the number of visitors to Vietnam, the average growth rate in the period 2014-2018 was 11.55%. In january 2020, the number of international visitors to Vietnam from America reached 96,500 arrivals, up 19.7%. For the US tourists, Vietnam is a safe, friendly destinations where is capable of holding important international political events, notably the US-North Korea Summit was successfully held in Vietnam in February 2019 attracted worldwide attention. In Vietnam, there are a lot of large American hotel management groups such as Hilton, Wyndham, JW Marriott, Best Western International, Starwood, Hyatt.
Besides the achievements, Vietnam is still facing challenges in economic and trade cooperation due to the rise of protectionism in the US. The fact that the UShas not yet recognized Vietnam as a market economy that has caused many products of Vietnam to be entangled in anti-dumping lawsuits, pressured and unable to penetrate deeper into America's market, typically are aquatic products (shrimp, Tra fishes, catfish…), textile and garment products, leather and footwear that are the key products of Vietnam to export to foreign countries. In addition, Vietnam also often faces strict technical barriers to standards when exporting to US, mainly due to the large disparities in economics as well as science – technology potential between the two nations.
In general, the Vietnam –US strategic partnership has achieved remarkable achievements over the past 25 years (1995-2020). The bilateral relationship between Vietnam and the United States has achieved such remarkable achievements thanks to the efforts of the two governments on the foundation of the two countries' perception of the new era of democratic and public equal values, of mutual understanding and sharing economic and spiritual benefits; of each side's strengths in global geopolitical relations and the nation's contribution to peace and prosperity as well as inter-state interdependence in response to global problems. Therefore, the values ​​that the two countries have built in the past 25 years are extremely large and sustainable, and therefore need to be considered as the foundation to create new values ​​in the future of Vietnam – US strategic partnership.
Bitcoin Price Bubble: A Mirror to the Financial Crisis?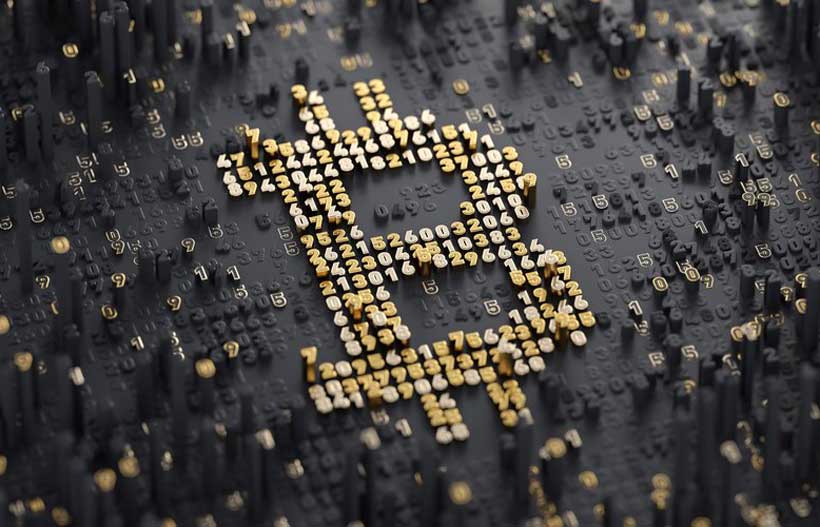 The Financial Crisis 2007-09 is without a doubt a nightmare the world once lived through and what still finds some traces in the financial systems today. The Real estate price bubble followed by a blind market crash led many of the Too-Big-To-Fail institutions to the verge of bankruptcy. In its retreat, the crisis laid the very foundation for risk management charters; like Basel Accords III stressing on the credit risk regimes and bank controls to avoid future market fiascos and averting any possibility of another financial turmoil. However, the financial crash coincided the emergence of an alternative financial system that not only bypassed the apparently faltering centralised banking systems but revolutionised the currency we knew in light of the financial crash.
The digital currency came into light in the same period when the world dealt with the smattering banking systems and volatile market conditions. Bitcoin, the first of its kind cryptocurrency, was created back in January 2009 just as the immediate effects of the financial crisis started to fade. The mysterious creator, under the pseudonym Satoshi Nakamoto, designed Bitcoin was an alternate currency to the traditional fiat money controlled by the centralised systems of federal and state banks of the countries denominating the currency of exchange. The intent behind Bitcoin laced the intension of a borderless currency to synchronise the global economy and markets into one absolute and seamless channel of trade. Bitcoin acted as a token-like element in exchange of real-life currency over a decentralised collection of systems controlled by users globally in a chain of command known as the Blockchain.
Although the ascent of Bitcoin was stagnant at first, it soon surged in popularity and subsequently in value over the course of years. Bitcoin bloomed up and beyond expectations, taking valuation of thousands of US dollars while its variants traded on a much lower price tag. The proponents of the cryptocurrency, also the main critics of the institutionalised nature of the global financial system, failed to realise, however, the dangers and pitfalls of a decentralised system of currency exchange and the total shit to digitalised units of trade. The latest Basel accords and their rendition of the laid principles and measures in the financial algorithms devalued over the years following the financial crisis are ultimately rendered futile in the world of unregulated cryptocurrency markets denominated in kinds of Bitcoin. Thus, although the probability of fraudulent activities is shunned to zilch courtesy of the complex disintegrated protocols associated to blockchain mechanisms incorporated in Bitcoin, the price controls are virtually impossible to place. This is due to the fact that digital currencies are already rendered extremely difficult to value accurately given the sheer volatility of the prices, making Bitcoin and similar cryptocurrencies almost impossible to distinguish artificial price bubbles from the actual gain of value.
This was proven within a decade of Bitcoin's invention, back in 2017, when Bitcoin's surged in value from trading below $3,000 to a whopping $2,0000. The price bubble was attributed to the gain of trust in the champions of Bitcoin, known as miners, gaining popularity in the digital fanatics while simultaneously driving heavy criticism from the financial industry gurus. The bubble, however, brutally popped on 22nd December 2017; crashing from a record peak of the time of $19,783.06 to below $11,000 in mere 5 days. While many of the venerated financial institutions, like JP Morgan, mocked the craze of Bitcoin, they also warned of the worst market crash the world has ever seen over the obsession and the relentless rise in value of Bitcoin despite of the steep risks involved.
With the onset of 2021, however, the financial institutions who once steered clear of the digital phenomenon, now have taken a polar position of yet another price surge rippling Bitcoin. This time around, the high volatility in Bitcoin is associated to Institutional investors as opposed to the speculators deemed culprit of the bubble back in 2017. However, the waves are more raucous than ever. Trading at $40,797.61, Bitcoin slumped down to $34,039 on closing of 12th January 2021, just in a span of 4 days. Bitcoin has posted an astounding 300% growth in returns; bouncing from $5,000, just before the hit of the Covid pandemic, to the record highs above $40,000 looming the Bitcoin trends. Though many sage minds associate the inflation-resistant characteristics and fixed supply features of Bitcoin to its surge of value and touching the shock resistant nature of Gold, many believe that the value is found to cascade since it's not real investment in their definition. Now as the growing economies like UAE and China are spreading wings towards blockchain variants, stability in Bitcoin is a possibility overtime. Yet, is the worst of the rough price bubbles behind us or is a crash still imminent?
Flourishing Forex Market amidst Covid pandemic
The Covid-19 outbreak has halted the normal channel of life, people losing their livelihood and income has dwindled over the past eight months all over the world. However, in the tailspin the world has faced, the Forex accounts have witnessed a phenomenal growth over the pandemic-ridden months. Month-on-month growth has been recorded as close as 25-50% while the total volume has expedited at an all-time high of 300% growth. Over the past decade such a phenomenal growth was hardly ever seen since the last record high was a close to 40% which is mere compared to the colossal figure posted on the stage in June 2020.
The developing markets, however, post a lucrative section to invest in since the region has been the biggest contributor to the FX rise: close to 60% being the beneficiary of Europe, Africa and South Asian countries. Safe to say that this trend has been so steep largely due to the investors being ridden with optimism over the volatile prices of many of the commodities that were rendered stagnant over the previous decades. This includes the oil prices, gold valuation and even the real estate market that despite being involved in a price bubble leading to the worst financial crisis of the millennial, still stood relatively steady over the past 11 years.
The FX market is oozing optimism to say anything about the trend which could be directly associated to the unprecedented financial climate and the looming atmosphere of recession and financial crisis pushing people towards adopting a new income stream. As conventional income channels come to a dead stall and people having time and focus to spare towards trading, the large volume of cumulative accounts could be further expected to extrapolate since price volatility and unexpected events both in the trade and world affairs have had a conducive effect on even the layman to dip into the trading cycle: FX market being the coherent choice due to safe commodity and currency investments and quick gains.
Exacting one's mind towards the milestones achieved this year, be it the plunge of global oil prices to the negative scale of the exchange or the sharp fall and sudden rise of DJI or even the injection of one of the largest stimulus packages in the United States since the infamous financial crisis, this year marks the focal point of risks and opportunities. The prospects of a new vaccine are still trailing to the second quarter of 2021 despite some countries picking up the pace to vaccinate early means the trend in the market is not short term unless a breakthrough is imminent. On the market front, the interest rate crunch with UK expected to nudge the rates in the negative along with global relief to debt financing, traders have a global ticket on both the borrowing and the lending front to turn up abnormal gains. However, reliable brokers are a tough nook to find since the uncertainty also grips the traders regarding investments in the skewed conditions as such. Moreover, with naïve traders entering the market, small scale brokers clustering the exchanges and limited physical interactions due to social distancing protocols are all but exhaustive factors that could easily deteriorate the growing trend and bring about a financial crisis much sooner than expected if not regulated efficiently.
Public Council Sets New Tasks to Support Russia-Africa Relations
In this interview with Armen Khachatryan, Deputy Chief Executive Officer and Programme Director at the Roscongress Foundation, and now a member of the newly created Public Council under the Secretariat of the Russia–Africa Partnership Forum, argues that the first Summit held in October 2019 ultimately seeks to inject a new dynamism in the existing Russia-Africa relations.
According to him, as the African continent undergoes positive transformation, platforms for dialogue between Russia and Africa are profoundly changing too. The Russia–Africa Summit demonstrated the sheer enormity of potential that exists for collaboration across various areas, and one of the outcomes of that historic event was the establishment of the Secretariat of the Russia–Africa Partnership Forum. The Secretariat further created a Public Council, the body also incorporates a Coordinating Council, Research Council and Media Council.
Speaking with Kester Kenn Klomegah early January 2021, Armen Khachatryan unreservedly stressed that building on the existing relations and all that have been achieved over the past few years, needs new platforms such as the Public Council. This Public Council aims primarily to uplift and solidly support the relations into a new stage, change perception among the public and give it an entirely new outlook into the future. Here are the interview excerpts:
A meeting of the Public Council of the Russia–Africa Partnership Forum Secretariat took place early November 2020. What were the main outcomes of the event?
It was the first kick-off meeting held last year. We determined the objectives facing the Public Council of the Russia–Africa Partnership Forum Secretariat. Specifically, these were to do with implementing the decisions of the inaugural Russia–Africa Summit and organizing the second summit, which is planned to take place in 2022. We discussed the current state of Russian-African relations in the humanitarian sphere, as well as the potential to develop them further. We also set out the council's plan of action.
In your opinion, what social initiatives were prioritized – particularly at this time when Russia is seriously looking to focus on Africa?
Humanitarian cooperation has recently played an increasingly significant role in the development of Russian-African relations. The lively discussions at the Russia–Africa Economic Forum in October, 2019, in Sochi are testament to the importance of joint social initiatives, and to the shared desire to implement them. I believe this is with good reason, as collaboration in this area can help build an atmosphere of mutual trust. It isabsolutely essential to forge sustainable partnerships in different spheres with Africa.
In terms of priorities, areas in which we have traditionally collaborated include education, healthcare, culture, the environment, safety and security and so forth. All of these fields possess enormous potential for Russia and Africa to work together, and our country is ready to share its experience and expertise on mutually beneficial terms. Unlike some other countries, Russia wants a strong Africa with genuine sovereignty and a competitive economy. With this in mind, I would place particular emphasis on education. From my point of view, Africa's most valuable asset is not its natural resources, but its people.
Young people currently make up a significant percentage of the population across the African continent. And that figure is going to increase further still. The population of the continent has already passed the 1.3 billion mark, with a median age of about 20. Around 60% of the population are young people under the age of 25. And according to forecasts, by 2050 the elderly will account for just 9% of the population. Given these numbers, we not only need to increase quotas for African students looking to study in Russia, but also open branches of our universities in African countries. That would allow us to offer a Russian education to many more African students as well as establish student exchange programmes.
By all appearances, aspects to do with education and professional training – and issues of humanitarian nature – are currently being examined in keeping with the course that has been delineated. Do you think that civil society should be involved in extending the reach of public diplomacy between Russia and Africa?
There is no doubt that collaboration between Russia and Africa should extend across the board, and take place at various levels. It should not be limited to ties between government officials and members of the business community. In any country, ordinary citizens make up the majority of the population, and for countries to collaborate effectively with one another, there needs to be an understanding of their perspectives and wishes. Therefore, as we look to establish direct ties and foster an environment conducive to regular dialogue with the people of various African nations, it is vital to involve civil society more closely.
It would appear sensible to provide more opportunities to people in Africa in terms of volunteering and doing internships at large Russian companies that are looking to build their presence on the African continent. The aim would be for these people to potentially be offered jobs at the companies' African branches. Human resources need to be at the heart of our efforts, given their potential role in strengthening ties in both industry and science.
For our part, the Roscongress Foundation, as a socially oriented non-financial development institution, is open to proposals and is ready to provide assistance in promoting Russia's image in African countries. This includes through organizing business, cultural and sporting events. As far as this is concerned, I imagine that the Foundation will receive support from Russian embassies and Rossotrudnichestvo's offices in African countries.
Do you envisage any problems during attempts to better leverage Russia's soft power and to strengthen public diplomacy in Africa? Do you view competition from other foreign players as a challenge?
I don't think it's entirely appropriate to use the term "soft power" in this instance. In this regard, I am of the same opinion as Yevgeny Primakov, Head of Rossotrudnichestvo. The term I take issue with is "power", which implies pressure of some kind. We have no intention of pressurizing anyone. We are in favour of equal relations with all of our partners, and this includes African nations. In particular, we are guided by the principle of "African solutions to African problems."
Obviously, there is competition, but I would not call that a challenge as such. Our main objective is not to compete with someone, but to offer our own perspectives on certain issues, communicate our values, and build a positive image of Russia in the eyes of people in Africa. Let me explicitly reiterate here, we are not exerting power in any way. People in Africa will have the benefit of several alternative perspectives, and will be able to choose the approach they feel is closest to them. This, in my opinion, is the principle of equality and mutual respect.
Of course, there are things that are hampering efforts to implement a systemic Russian humanitarian policy in Africa. For example, Rossotrudnichestvo has only eight offices across Africa's 54 nations. It would appear that Russian-African ties would benefit from Russia opening new diplomatic missions in the region. If we want Russia's voice to be heard on the African continent, special attention needs to be given to this issue.
In terms of the media landscape, what steps need to be taken to improve the work done by various outlets? How can we better inform society about events in both parts of the world? Why, for example, news in Africa rarely reported on in Russia?
In terms of working with the African continent, I believe that raising awareness on both sides is one of the most important issues we face. It is difficult to talk about joint ventures, for example, to develop the SME sector, when the African continent remains so little known in Russia, and in Africa, there is only a vague notion of what Russia is. The Russia–Africa Summit and Economic Forum played a crucial role in addressing this, as did the 2018 FIFA World Cup. That event saw many people from Africa visit Russia for the first time. They were able to see with their own eyes what our country is like, instead of being presented an image by the Western media. People were following events using various information resources.
These events played a huge role in helping to shape the media landscape. However, this exchange of information needs to be done on a more permanent basis. It's worth pointing out that in today's world, awareness can be raised in more ways than just via the media. Given the spread of social media, the student exchanges I mentioned earlier could, over time, play a much more important role in cultivating Russia's image than conventional media channels. However, in order to achieve this, it is vital to work with young people in both Russia and Africa.
Going back to conventional media, I believe that first of all, Russian news agencies need to expand their network of correspondents in Africa. That would allow our journalists to work with primary sources, rather than rely on material put together by foreign news agencies. It will also be important to get Russian and African journalists working together, for example, through placement programmes, master classes, roundtables and so forth.
To answer the question on news in Africa being reported on in Russia, things are developing. Telegram channels dedicated to the African continent are appearing, for example, so it is possible to stay up-to-date with key events. One organization which is doing much to leverage Telegram channels is the Association of Economic Cooperation with African States (AECAS). Its members include the Roscongress Foundation, which has considerable experience in developing and implementing humanitarian initiatives. AECAS is also currently working to build an integrated space for people in Russia and Africa to obtain information. This appears to me to be a very promising area. Admittedly, when it comes to large news agencies, the problem is that there are not enough events to report on which would garner widespread interest. However, I am in no doubt that as Russian‑African relations develop further, things will improve in this area.
The second Russian-African Public Forum took place in November 2020. In his welcome address, Foreign Affairs Minister Sergey Lavrov said that amendments needed to be made topolicy initiatives in order to respond to changing realities in Africa. What was he referring to, and what is your take on "changing realities" in Africa?
First of all, I would say that the African continent has undergone an enormous transformation over the last few years. Across all areas, Africa has become much more profoundly involved in the economic processes driving globalization. Partners in Africa are implementing a programme to ease the movement of goods, capital and people, and to employ new technology in business and marketing. This has made the African economy more open and attractive to foreign investors.
The first Russia–Africa Economic Forum in Sochi served as yet another clear demonstration to the Russian and global community that the African economy is becoming more organic. It served as proof of Africa's increasingly significant role in the global economy. Indeed, the continent has a direct bearing on global growth, and on progress in science and technology. Africa's economic ties with the rest of the world are certainly no longer solely about supplying raw materials and being a market for finished products.
The socioeconomic growth we are witnessing, together with the global economy's accelerated transition to a new wave of tech innovation, has meant that Africa's role and position in the global economy has shifted significantly. The continent is also becoming an important growth pole in terms of global demand. Consumer spending on the continent has already reached US$ 680 billion. According the World Bank, this figure is set to grow to US$ 2.2 trillion by 2030.
As the continent undergoes this transformation, platforms for dialogue between Russia and Africa are profoundly changing too. The Russia–Africa Summit demonstrated the sheer enormity of potential that exists for collaboration across various areas. It was a historic milestone for Russian-African cooperation. One of the outcomes of the event was the establishment of the Secretariat of the Russia–Africa Partnership Forum. In addition to a public council, the body also incorporates a coordinating council, research council, and media council. Never before in Russia's modern history has there been such a serious mechanism for bringing together expertise and best practices from all sides and across all areas. It is set to act as a foundation to develop all aspects of Russian-African partnership, and to effectively position Africa's transformation, which we briefly discussed earlier.
The high-level summit also led to the establishment of the Association of Economic Cooperation with African States, which will serve as a platform to strengthen business ties between Russia and Africa.
The situation is so diverse – politics, economy and culture – in Africa. In your opinion, what are the best pathways for promoting policy initiatives, as well as the social aspects of diplomacy with Africa?
That is quite important, but I don't think we should try to identify a single "best" or "universal" pathway. It's important to understand that Africa is a diverse continent – every country is unique, and requires an individual approach. And that's before we consider that methods and initiatives that are employed in one region of the world – for example, Europe – are not at all necessarily appropriate for countries in Africa. We need to meticulously analyse each initiative, and be sure to draw the greatest possible benefit from them.
Generally speaking, there needs to be a focus on working with people, and in particular, with young people in Africa. These efforts should be based upon the needs of the population. And as I mentioned earlier, the pathways to achieving our aims could look very different from one another. Africa, just like Russia, is blessed with a wealth of extremely young talented people: some make films, others dance, others draw. But that's not the important thing. What's important here is to do everything we can to connect the lives of people in Africa with our country –we show that Russia is ready to help develop their talents. After all, these people could well become the thought leaders of the future, as well as ambassadors for Russian-African relations. These people could help foster a positive image of Russia in their respective countries. We are ready to engage and cooperate with intergovernmental organizations, civil society and African partners, work constructively to consolidate the results from the first summit and what both Russia and Africa further set inthe joint declaration in Sochi, in October 2019.