Building back better together: resilience cannot be achieved by turning inwards
The COVID-19 pandemic is putting globalization to the test.
In this context, the key challenges of assessing risks to global value chains and developing strategies to increase their resilience were the focus of the fifth edition of the Forum on Globalization and Industrialization, the joint initiative of the United Nations Industrial Development Organization (UNIDO) and the Kiel Institute for the World Economy (IfW Kiel). This year's Forum was held virtually under the title, "Globalization at the Crossroads: Risk, Resilience and Recalibration in Global Trade and Value Chains", and brought together more than 300 participants from over 60 countries.
In his opening words, UNIDO's Director General, LI Yong, said, "The pandemic has led to increased scrutiny of some of the established economic paradigms. Globalization, which relies on the premise of international production, trade and investment flows, and which has widened the economic opportunities of millions of people, has been called into question."
He also highlighted the supply chain disruptions caused by the pandemic which prompt firms to make their supply chains more resilient. "Reinforcing regional operations by shortening supply chains and staying closer to the consumer is one of the possible strategies. Yet, resilience is not a call for self-sufficiency, and reinforcing regional integration is not a call for anti-globalism," stated Li.
Professor Felbermayr, President of the Kiel Institute for the World Economy, said, "In the spring (of this year), scepticism was looming large but today we see that certain problems that we saw are solved. Personal protective equipment is no longer scarce at all." He further highlighted the relevance of multilateralism for the development of the COVID-19 vaccine, taking the example the cross-border cooperation between Biontech and Pfizer that produced the first supplies of a COVID vaccine. But although multilateralism has proven to be efficient during the pandemic, Felbermayr still sees a danger of economies turning inwards in their search for resilience and independence.
Rania Al-Mashat, Egypt's Minister of International Cooperation, discussed the future of global value chains in Egypt and the MENA region. Talking about potential trends towards localized supply chains, Al-Mashat raised doubts about the feasibility of moving supply chains to new regions. She further addressed the concept of green recovery as an international trend, mentioning that both governments and companies increasingly attach importance to Environmental, Social and Governance (ESG) criteria. "This also pushes, implicitly, a globalized agenda because ESG are rules and guidelines that everyone is reading about, talking about, writing about and trying to comply with."
"Forty-four percent [of executives surveyed] said they would start to consider resilience at the cost of short-term efficiency," said Susan Lund, from the McKinsey Global Institute. Lund gave insights into firm-level policies to increase resilience and remarked that the actions to increase resilience, such as dual sourcing, may offer development perspectives for new markets. "We will see trade flows shift more over the next three to five years than we have in the past, as companies seek to diversify their supplier base. And I think this is good news for countries that haven't participated as heavily in global value chains in the past," concluded Lund.
Drawing on his long experience as a researcher, Ricardo Hausmann, Professor at the Harvard University, discussed industrial policy implications of the pandemic. Since the pandemic has hit middle-income countries harder than high-income countries in terms of debt growth and GDP reduction, and as the distribution of the vaccine is expected to be later in emerging economies, Hausmann expects adverse effects on the recovery of middle-income countries. "My concern is that there is too little fiscal room in middle-income countries. […] They have been too cautious from a global optimum point of view. There has been an enormous destruction of jobs and firms. So, I think we need more international finance," said Hausmann.
Based on recent experiences, all panellists agreed that one of the main lessons learned from the pandemic is that value chains have to become more resilient. However, resilience cannot be achieved by turning inward. Instead, companies should focus on building up diversified supply chains which can create development potential for new regions. All panellists also agreed that the road to a sustained recovery requires a strengthening of international collaboration and alignment efforts at different levels and across multiple stakeholders.
World Bank Plans to Invest over $5 Billion in Drylands in Africa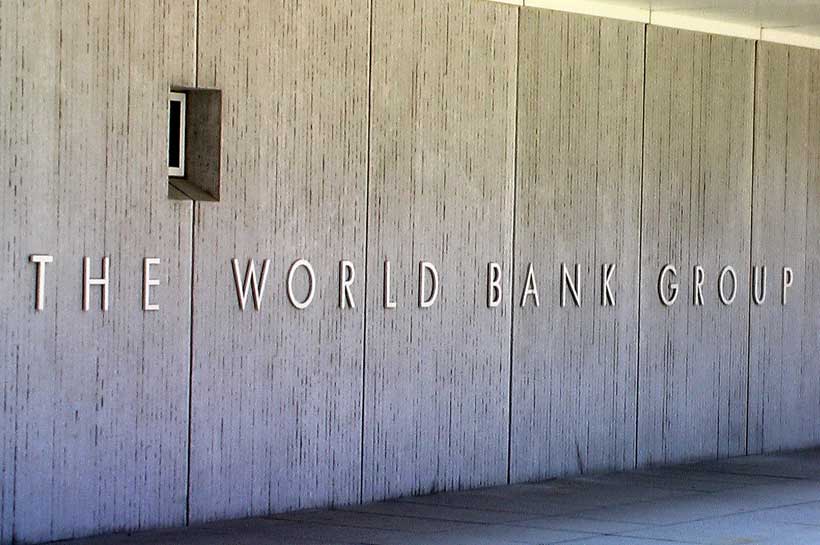 The World Bank plans to invest over $5 billion over the next five years to help restore degraded landscapes, improve agriculture productivity, and promote livelihoods across 11 African countries on a swathe of land stretching from Senegal to Djibouti.
World Bank Group President David Malpass announced the investment at the One Planet Summit, a high-level meeting co-hosted with France and the United Nations that is focused on addressing climate change and biodiversity loss.
"This investment, which comes at a crucial time, will help improve livelihoods as countries recover from COVID-19 while also dealing with the impact of both biodiversity loss and climate change on their people and economies," said Malpass.
The more than $5 billion in financing will support agriculture, biodiversity, community development, food security, landscape restoration, job creation, resilient infrastructure, rural mobility, and access to renewable energy across 11 countries of the Sahel, Lake Chad and Horn of Africa. Many of these efforts are in line with the Great Green Wall initiative. This builds on World Bank landscape investments in these countries over the past eight years that reached more than 19 million people and placed 1.6 million hectares under sustainable land management.
"Restoring natural ecosystems in the drylands of Africa benefits both people and the planet," said Moussa Faki Mahamat, Chairperson of the African Union Commission.
Working with many partners, PROGREEN, a World Bank global fund dedicated to boosting countries' efforts to address landscape degradation, will also invest $14.5 million in five Sahelian countries – Burkina Faso, Chad, Niger, Mali, Mauritania.
The World Bank Group is the biggest multilateral funder of climate investments in developing countries. In December 2020, the World Bank Group announced an ambitious new target for 35% of its financing to have climate co-benefits, on average, over the next five years.
Citizens globally affirm belief in international cooperation
People worldwide have overwhelmingly highlighted their faith in multilateralism to address global challenges, the results of a year-long survey by the United Nations have shown.
The UN75 initiative was launched by Secretary-General António Guterres, in January last year, to understand the global public's hopes and fears for the future, as well as their expectations and ideas for international cooperation, and for the UN in particular. More than 1.5 million people from 195 countries took part in the campaign through surveys and dialogues.
"The UN75 global consultation showed that 97 per cent of respondents support international cooperation to tackle global challenges," Mr. Guterres said on the results.
"That represents a very strong commitment to multilateralism, and to the mission of the United Nations. Now it is up to us – Member States and the UN Secretariat – to meet the expectations of the people we serve," he added.
Unity across groups and regions
Announcing the findings at the UN Office at Geneva on Friday, Fabrizio Hochschild, Special Adviser to the Secretary-General on the commemoration of UN's 75th anniversary, said that together with UN75 conversations and surveys, innovative methodologies and artificial intelligence analysis were employed to gauge world opinion, including through traditional and social media.
In addition, two independent surveys were commissioned around the same questions to have a "reality check", and the results were striking, he continued.
Unity, across generations, regions income groups, and levels of education, was one such striking result, Mr. Hochschild highlighted, explaining that opinions were united when it came to people's hopes and fears for their future, and their expectations of international cooperation.
In the immediate priorities post-COVID-19, the world is united in wanting much better access to affordable basic services, healthcare, quality education, water and sanitation, and related is the world seeks much greater solidarity with the hardest hit communities and places, he added.
Launched to mark the Organization's 75th anniversary, the exercise was the UN's most ambitious effort to date to gather input from the global public, and the largest survey on priorities for recovering from the COVID-19 pandemic.
Short-term challenges
With the coronavirus pandemic reversing progress in human development and widening inequalities, many respondents prioritized access to basic services and support to the hardest hit places and communities in the short-term, according to the results.
The top immediate, short-term priority globally was universal access to healthcare.
In addition, given the impact of the crisis on children and education, greater investments in education and youth programmes ranked high among respondents, particularly in sub-Saharan Africa, and central and southern Asia.
Long-term challenges
Similarly, while people expect access to health services to improve over the next 25 years, respondents in all regions identified climate change and environmental issues as the number one long-term global challenge.
Other longer-term priorities vary according to income levels, but include rising concern with employment opportunities, respect for human rights and reducing conflict.
Respondents in higher human development countries tended to give the highest priority to the environment and human rights, those in lower human development countries tended to accord the highest priority to less conflict and meeting basic needs, such as employment, healthcare and education.
UN's role
Many respondents also looked to the United Nations to lead in international cooperation to address immediate and longer-term global challenges, the results showed, with many also want the Organization to innovate – to be more inclusive, engaged, accountable and effective.
In surveys and UN75 dialogues held around the world, participants called on the UN for moral leadership; a more reformed, representative and agile Security Council; and an inclusive and participatory UN system, with improved understanding of the work of the Organization among citizens around the world, and which shows more care for the needs of the people.
World Bank Signs $105 Million Project to Improve Waterways in West Bengal
The Government of India, the Government of West Bengal and the World Bank today signed a $105 million project to improve the inland water transport infrastructure in Kolkata, West Bengal.
The West Bengal Inland Water Transport, Logistics and Spatial Development Project will facilitate passenger and freight movement across the Hooghly river; undertake spatial planning to improve accessibility in the Kolkata Metropolitan Area; enhance the quality of life of its residents; and contribute to the growth of the state's logistics sector.
"Inland waterways are now emerging as a cost effective and an environment friendly option for passenger and freight movement," said C S Mohapatra, Additional Secretary, Department of Economic Affairs, Ministry of Finance. "This Project will help improve the river transport infrastructure in West Bengal and help in the economic development of the state by connecting the hinterland with markets and job centers in Kolkata's Metropolitan Area," he added.
The agreement was signed by C S Mohapatra, Additional Secretary, Department of Economic Affairs, Ministry of Finance on behalf of the Government of India; Rajdeep Dutta, Deputy Resident Commissioner on behalf of the Government of West Bengal; and Junaid Ahmad, Country Director, India on behalf of the World Bank.
The project will cover the five most populous districts of southern West Bengal, including its urban agglomeration — the Kolkata Metropolitan Area (KMA) where around 30 million people or one-third of West Bengal's population live.
"This operation will allow the state to invest in Kolkata's economic productivity by making its waterways and ferry services part of an efficient and safe urban mobility strategy," said Junaid Ahmad, World Bank Country Director in India. "Importantly, given Kolkata's strategic location, the project is also ensuring that the metropolitan area emerges as a transport and logistics hub for the sub-region, leveraging the EDFC and connecting to the north-east and the land-locked countries of Nepal and Bhutan."
The Hooghly river, a distributary of the river Ganga, in Kolkata separates the Kolkata port from its large consumption centers, which are, its wholesale market and its vast hinterland comprising among others the entire North East of India and two landlocked neighboring countries namely, Nepal and Bhutan. More than 80 percent of freight and passenger traffic currently cross the river via Kolkata's three bridges. To curtail congestion, the city has restricted the movement of trucks to the port to certain bridges and only during limited hours, reducing access to the port and increasing the cost of logistics.
West Bengal's ferries can provide an efficient, flexible mode of public transport for both passengers and freight, saving on operating costs and travel time when compared with road journeys. The existing ferry system, operational for decades, caters to less than 2 percent of the passenger traffic and a small portion of the freight movement. Developing the river transport infrastructure will enable a large population of the state to utilize its waterways, have alternative, multi-modal options for transportation for both freight and passengers, connect the hinterland with Kolkata Metropolitan Area's markets and job centers and emerge as a logistics hub.
In the first phase, the project will enhance the capacity and improve the safety of the Inland Water Transport system; including rehabilitating existing jetties, buying new ferries with enhanced design; and installing electronic gates in 40 locations. In the second phase, it will support long-term investments for passenger movements, including in terminals and jetties; improve the design of the inland water transport vessels; ensure night navigation on the most hazardous and trafficked routes and crossing points; and encourage the private sector to invest in Ro-Ro vessels that will allow easier movement of trucks across the Hooghly river.
"Such long-term planning will not only help the city improve passenger and freight transport, but allow it to utilize its waterfront and enable more efficient land use and urban planning," said Fuad Malkawi, Senior Urban Development Specialist and Natalya Stankevich, Senior Transport Specialist and task team leaders for the project. "Improving ferry services is also critical for some of the most disadvantaged community groups who are dependent on IWT," they added.
To better cope with increased precipitation and flooding, climate-smart engineering solutions will be applied, including modular floating designs for ferry access points at the passenger terminals. In addition, the project will facilitate disable-friendly amenities, ensure women's safety and encourage women's employment in the IWT Department as well as with the ferry operators.
The $105 million loan from the International Bank for Reconstruction and Development (IBRD), has a maturity of 17 years, including a grace period of 7 years.