Gilgit-Baltistan: The Neglected Region of Pakistan
Nevertheless, Gilgit-Baltistan is an attractive place for tourists, but the outer glamour cannot hide its internal problems which are buried deep inside. Unfortunately, each and every government has neglected this region, and it was only treated as a buffer zone, strategic location, vote bank for Kashmir's plebiscite, and most importantly as a military barrack (due to security dilemma). There is a notion that, 'Pakistan don't need Gilgit-Baltistan's people but only its land'. So, this makes its people a long-term liability and its land a long-term asset. Although, it is not plausible to elucidate all problems in a single article. So, here are few issues which need proper attention.
First of all, education is a neglected thing in this region. But, one may argue that, G-B has a good literacy rate but that is a half-baked truth. Though, literacy has been improved in the region but it was only possible due to NGOs and private institutions and the government has no role whatsoever. Most importantly, It is a harsh reality that this region has: no medical college, no engineering university, or any other high standard university. It is worth mentioning that, we are living in a 'knowledge based society' where "knowledge is power". But, the state is not doing enough to sort out this issue. Moreover, students have to go to far-flung areas to seek education which is again costly and difficult especially for females and poor. Many bright students may not continue their studies due to all these issues.
Secondly, there is also another issue of finding a good and respectable job after, somehow, completing education. Nevertheless, students struggle and work hard during their educational career but then they do not get according to their potential and struggle. For instance, recently, incumbent government had reduced federal quota for G-B from 4% to 1%(including women and minorities). This 1% quota in Federal Public Service and Central Superior Services is indeed a peanut; this has closed doors for youth who were waiting in a long queue. Moreover, Gilgit-Baltistan Government's jobs are distributed on: sectarian, ethnic and political affiliations. This has also murdered the meritocracy in the region. Furthermore, there is no concept of big corporations, factories, private firms; neither there is any agricultural sector in the region which would provide employment opportunities for the masses. So, this has put people into the quagmire of underemployment and unemployment. Moreover, this will also increase poverty; class difference will also arise. As Marcus Aurelius said, 'poverty is mother of all evils'. Lack of employment opportunities will breed social evils and class conflicts which will further deteriorate situation.
Thirdly, there is a serious issue of electricity in the region. Load-shedding is a normal thing; for instance, Gilgit City which is the Capital of G-B has no electricity for 12-hours-a-day i.e. people have electricity for two-hours then next two-hours there would be no light and so on. But, situation in backward areas is even worse where people have to stay for even longer hours and sometimes weeks if there is any technical issue. One might get shocked to know that Gilgit Baltistan has a potential of producing 40,000 MW ;so, the fact is that, it is negligence of subsequent government's which has worsen the situation. We are living in the 21st century where almost every thing is done electronically but due to negligence of the government people have to live like they are in the stone ages—-not in the globalised world of 21st century.
Lastly, Gilgit Baltistan is neither an independent area nor a province. And it has no representation in Senate and National assembly of Pakistan, which is a serious issue. So, this puts GB into the quagmire of statelessness, lack of representation, identity crisis and political impotency. Furthermore, it brushes aside Gilgit Baltistan from the mainstream parliament which is a forum for raising issues and solving issues. Moreover, due to this impotence and no representation in the centre: voters in G-B are forced to vote for the ruling party of the centre in the local elections; it is an open secret.
In a nutshell, Gilgit Baltistan is a neglected region with no rights, no opportunities and no facilities whatsoever. Nevertheless, its outer glamour lures and attracts tourists but its internal debacles remain unheard and the state has turned a blind eye towards the region since 1st November, 1948(Self attained Independence of Gilgit Baltistan). This is the right time to change the fate of this neglected region. We need to decide whether this status quo shall prevail or change has to be brought. Our state has to stop alienating its own people; if the state is not doing its job then these loopholes might be exploited by some non-state actors and enemy states which would further jeopardise security, unity and sovereignty of the whole country.
After several postponements, the "Punjab Referendum Commission has announced to hold the "Punjab Independence Referendum on October 31, 2021. The Commission has been appointed by the US-based Khalistani separatist group Sikhs for Justice. The Commission" consists of "non-aligned direct democracy experts" who are to organise and hold a referendum on whether Punjab should be independent. The referendum will start in London on October 31 and then take place in other countries, including the US, Canada, Australia, and the region of Punjab, the commission stated.
Commission' chairman M Dane Waters, based at the University of Southern California clarified that the commission's role is to "help the SFJ conduct a referendum that is as consistent with international norms as possible". He added, 'Although a non-governmental and non-binding referendum, the result will be used as the basis for the Sikh community to request an official binding vote from the United Nations on establishing the Indian governed region of Punjab as an independent homeland for the indigenous people of whom Sikhs are the single largest group'. India is irked y the date of referendum, October 31, as on this date anti-Sikh riots, following Indira Gandhi's assassination by his body guards, erupted, leaving 3000 to 17000 Sikhs dead.
India fought tooth and nail to forestall the intended referendum. It sent a dossier to the British government blaming Pakistan and Paramjit Singh Pamma, "an ordinary criminal", for sponsoring the event. The UK rejected the request.
SFJ has promised help and assistance for those seeking visas to come to London to attend the rally. The organisation has booked rooms in a hotel in South all for participants travelling from outside the UK. From Britain's Green Party, which has a lone MP in Westminster, Caroline Lucas and George Galloway, a former MP and former broadcaster respectively, have registered their support for the rally. Lucas said, `Sikh people have a right to determine for themselves whether they want to establish an independent Punjabi state'.
Why India fears the non-binding referendum?
Indian High Commission has planned a counter demonstration at the same venue few hours before the 'Referendum 2020' rally. India is worried that the referendum would open wounds of 1984 anti-Sikh riots.
The riots resulted in genocide of thousands of Sikhs. Not only the Congress Party leaders like Sajan Kumar and Jagadish Tytler but also police colluded with the killers. India's then foreign minister and later prime minister Manmohan Singh said , 'If then home minister Narisamha Rao had paid to IK Gujarat's suggestion to call in the army, the 1984 Sikh riots could have been avoided'.(1984 Sikh riots could have been avoided if Narrasimha Rao had listened to IK Gujaral: Manmohan Singh, India Today December 5, 2019).
Desire for autonomy
Guru Gobind Singh asked Sikhs to adopt Khalsa way of life. At the gathering of 1699, Guru Gobind Singh founded the Khalsa Vani – "Waheguru ji ka Khalsa, Waheguru ji ki fateh". He named all his followers with the title Singh, meaning lion. He also founded the principles of Khalsa or the Five 'K's, kara, kirpan, kachha, kais, and kanga (a wrist bracelet, underwear, long hair and a comb). The five K's have spiritual connotation.
Sikhs have a long history of fighting repression. In 1973, Akali Dal put forward the Anandpur Sahib Resolution to demand more autonomy to Punjab. It demanded that power be generally devolved from the Central to state governments. The Congress government considered the resolution a secessionist document and rejected it.
Jarnail Singh Bhindranwale, a prominent Sikh leader of Damdami Taksal, then joined the Akali Dal to launch the Dharam Yudh Morcha in 1982 to implement the Anandpur Sahib resolution. Bhindranwale had risen to prominence in the Sikh political circle with his policy of getting the Anandpur Resolution passed. Others demanded an autonomous state in India, based on the Anandpur Sahib Resolution.
India used iron fist tactics to gag the demand. The high-handed police treated the protesters (Dharam Yudh Morcha) as ordinary criminals. The Sikh youth retaliated by starting an insurgency. By 1983, the situation in Punjab was volatile.
Operation Blue Star
It was launched (1 June) "to remove him and the armed militants from the Golden Temple complex. On 6 June Bhindranwale died in the operation. The operation carried out in the temple caused outrage among the Sikhs and increased the support for Khalistan Movement.
Indian prime minister Indira Gandhi killed
Four months after the operation, on 31 October 1984, Indira Gandhi was assassinated by her two Sikh bodyguards, Satwant Singh and Beant Singh. Public outcry over Gandhi's death led to the killings of Sikhs in the ensuing 1984 anti-Sikh riots.
Convictions
Very few people were punished. In Delhi, 442 rioters were convicted. Forty-nine were sentenced to the life imprisonment, and another three to more than 10 years' imprisonment. Six Delhi police officers were sanctioned for negligence during the riots. That month, the Karkardooma district court in Delhi convicted five people – Balwan Khokkar (former councillor), Mahender Yadav (former MLA), Kishan Khokkar, Girdhari Lal and Captain Bhagmal – for inciting a mob against Sikhs in Delhi Cantonment. The court acquitted Congress leader Sajjan Kumar. But, upom revision, he was sentenced to life imprisonment. In the first ever case of capital punishment in the 1984 anti-Sikh riots case death sentence was awarded to Yashpal Singh convicted for murdering two persons, 24-year-old Hardev Singh and 26-year-old Avtar Singh, in Mahipal Pur area of Delhi on 1 November 1984. Additional Sessions Judge Ajay Pandey pronounced the Judgement on 20 November 34 years after the crime was committed.
Investigations
Ten commissions or committees were formed to investigate the riots. But, most of the accused were acquitted or never formally charged. The commissions or committees include Marwah Commission, Misra Commission, Kapur Mittal Committee, Jain Banerjee Committee, Potti Rosha Committee, Jain Aggarwal Committee, Ahuja Committee, Dhillon Committee,
Narula Committee, and The Nanavati Commission, The most recent, headed by Justice G. T. Nanavati, submitted its 185-page report to Home Minister Shivraj Patil on 9 February 2005; the report was tabled in Parliament on 8 August of that year.
The Marwah Commission was appointed in November 1984. As Marwah was completing his inquiry in mid-1985, he was abruptly directed by the Home Ministry not to proceed further. The Marwah Commission records were appropriated by the government, and most (except for Marwah's handwritten notes) were later given to the Misra Commission.
The Misra Commission was appointed in May 1985; Justice Rangnath Misra submitted his report in August 1986, and the report was made public in February 1987. In his report, he said that it was not part of his terms of reference to identify any individual and recommended the formation of three committees.
While the commission noted that there had been "widespread lapses" on the part of the police, it concluded that "the allegations before the commission about the conduct of the police are more of indifference and negligence during the riots than of any wrongful overt act."
The Kapur Mittal Committee was appointed in February 1987 at the recommendation of the Misra Commission to enquire into the role of the police; the Marwah Commission had almost completed a police inquiry in 1985 when the government asked that committee not to continue. Although the committee recommended the dismissal of 30 of the 72 officers, none have been punished.
The Potti Rosha Committee was appointed in March 1990 by the V. P. Singh government as a successor to the Jain Banerjee Committee. In August 1990, the committee issued recommendations for filing cases based on affidavits submitted by victims of the violence; there was one against Sajjan Kumar.
The Jain Aggarwal Committee was appointed in December 1990 as a successor to the Potti Rosha Committee. The committee recommended the registration of cases against H. K. L. Bhagat, Sajjan Kumar, Dharamdas Shastri and Jagdish Tytler.
The Ahuja Committee was the third committee recommended by the Misra Commission to determine the total number of deaths in Delhi. According to the committee, which submitted its report in August 1987, 2,733 Sikhs were killed in the city.
The Dhillon Committee, headed by Gurdial Singh Dhillon, was appointed in 1985 to recommend measures for the rehabilitation of victims. Although the committee recommended ordering the (nationalised) insurance companies to pay the claims, the government did not accept its recommendation and the claims were not paid.
The Narula Committee was appointed in December 1993 by the Madan Lal Khurana-led BJP government in Delhi. One recommendation of the committee was to convince the central government to impose sanctions.
Khurana took up the matter with the central government, which in the middle of 1994, the Central Government decided that the matter did not fall within its purview and sent the case to the lieutenant governor of Delhi. It took two years for the P. V. Narasimha Rao government to decide that it did not fall within its purview.
The Narasimha Rao Government further delayed the case. The committee submitted its report in January 1994, recommending the registration of cases against H. K. L. Bhagat and Sajjan Kumar. Despite the central-government delay, the CBI filed the charge sheet in December 1994.
The Nanavati Commission was established in 2000 after some dissatisfaction was expressed with previous reports. The commission reported that recorded accounts from victims and witnesses "indicate that local Congress leaders and workers had either incited or helped the mobs in attacking the Sikhs". Its report also found evidence against Jagdish Tytler "to the effect that very probably he had a hand in organising attacks on Sikhs".It also recommended that Sajjan Kumar's involvement in the rioting required a closer look. The commission's report also cleared Rajiv Gandhi and other high ranking Congress (I) party members of any involvement in organising riots against Sikhs.
Role of Jagdish Tytler
In March 2009, the CBI cleared Tytler amidst protests from Sikhs and the opposition parties.
Concluding remark
At present the Sikhs are distraught by farmers' prolonged protest and pettifoggery among political leaders. Former Punjab chief minister Amarinder Singh' rivals remind him that Pakistani journalist Aroosa Alam, his sweetheart, is a Pakistani agent. Still, the referendum may gain momentum in future.
Did India invade Kashmir?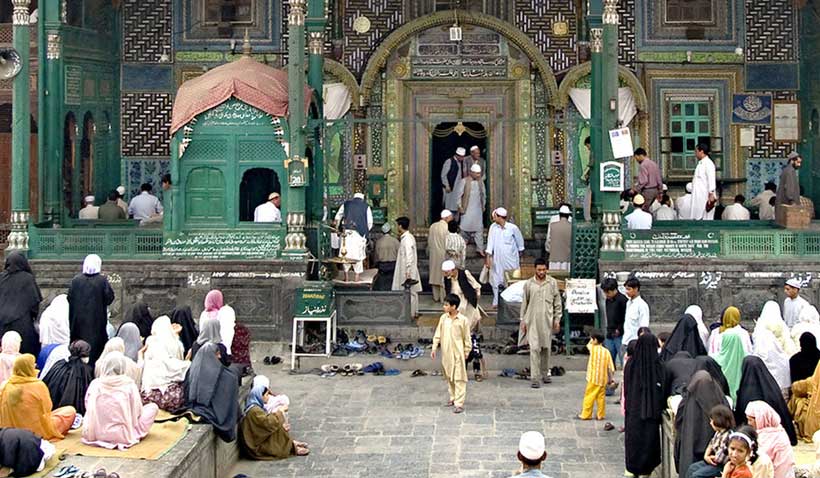 Pakistan has decided to observe 27th October as Black Day. This was the day when, according to India's version, it invaded the disputed Jammu and Kashmir State. India says that Pakistan had earlier entered a lashkar (irregular forces) into Kashmir on 22nd October. But, it is eerie that India never approached the International Court of Justice, as pointed out by Josef Korbel (the author of the Danger in Kashmir), or the United Nations (under Chapter VII of the UN Charter) to get Pakistan declared an aggressor. It approached the UN under Chapter VI of the UN charter (mediation). India's invasion of Kashmir is based on myths .
Myths
India claims that 'Maharaja Hari Singh signed the treaty of accession with the Indian Dominion on October 26, 1947'. As such, India was justified in marching invading Srinagar. . As for the 'accession instrument' argument, curious readers may refer to Alastair Lamb's 'Incomplete Partition, Kashmir – A disputed legacy 1846-1990', and 'Birth of a Tragedy'.
On the question of who the 'aggressor' was, the factual position is that India marched its troops into Kashmir without Maharajah's permission – a blatant act of aggression (Alastair Lamb, 'Incomplete Partition , Chapter VI: The Accession Crisis. Lamb concludes: 'According to Wolpert, VP Menon returned to Delhi from Srinagar on the morning of October 26 with no signed Instrument of Accession. Only after the Indian troops had started landing at Srinagar airfield on the morning of October 27 did VP Menon and MC Mahajan set out from Delhi from Jammu. The Instrument of Accession, according to Wolpert, was only signed by Maharaja Sir Hari Singh [if signed at all] after Indian troops had assumed control of the Jammu and Kashmir State's summer capital, Srinagar.
Lamb regards the so-called Instrument of Accession, 'signed' by the maharajah of Kashmir on October 26, 1947, as fraudulent. He argues that the maharajah was travelling by road to Jammu (a distance of over 350 km). How could he sign the instrument while being on the run for the safety of his life? There is no evidence of any contact between him and the Indian emissaries on October 26, 1947. Lamb points out Indian troops had already arrived at and secured Srinagar airfield during the middle of October 1947. On October 26, 1947, a further airlift of thousands of Indian troops to Kashmir took place.
The UN outlawed the 'accession'; the accession resolution, passed by the occupied Kashmir's 'constituent assembly' is void. Aware of India's intention to get the 'Instrument of Accession' rubber-stamped by the puppet assembly, the Security Council passed two resolutions, Security Council's Resolution No 9 of March 30, 1951, and confirmatory Resolution No 122 of March 24, 1957, to forestall the 'foreseeable accession'. It is eerie to note that the 'Instrument of Accession' is not registered with the United Nations. India took the Kashmir issue to the UN in 1948 under article 35 of Chapter VI which outlines the means for a peaceful settlement of disputes on Jammu and Kashmir State, not under Chapter VII dubbing Pakistan as 'aggressor'. India knew at heart that she herself was an aggressor.
In his books, based on Nehru's declassified papers, speeches and correspondence, Avtar Singh Bhasin debunked Nehru's perfidious failure to hold a plebiscite. In Chapter 5 titled Kashmir, India's Constitution and Nehru's Vacillation (pages 51-64) of his book India and Pakistan: Neighbours at Odd he makes a startling revelation. Nehru discarded Maharajah's and Kashmir assembly's 'accession'; in a letter dated October 31, 1947, addressed to the disputed state's prime minister, he shrugged off 'accession'. He said in the letter, 'after consideration of the problem, we are inclined to think that it [plebiscite] should be held under United Nations' auspices' (p. 28 ibid..). He reiterated in New Delhi on November 3, 1951, that 'we have made it perfectly clear before the Security Council that the Kashmir Constituent Assembly does not [insofar] as we are concerned come in the way of a decision by the Security Council, or the United Nations'(SWJ: Volume 4: page 292, Bhasin p.228). Again, at a press conference on June 11, 1951, he was asked if the proposed the constituent assembly of Kashmir 'decides in favourof acceding to Pakistan, what will be the position?' he reiterated, 'We have made it perfectly clear that the Constituent Assembly of Kashmir was not meant to decide finally any such question, and it is not in the way of any decision which may ultimately flow from the Security Council proceedings'. He re-emphasised his view once again at a press conference in New Delhi on November 3, 1951. He said 'we have made it perfectly clear before the Security Council that the Kashmir Constituent Assembly does not [insofar as] we are concerned come in the way of a decision by the Security Council or the United Nations'. Bhasin points out, 'at a press conference on July 24, 1952, when asked what the necessity of plebiscite was now that he had got [accession by] the Constituent Assembly, he replied "Maybe theoretically you may be right. But we have given them assurance and we stand by it. Bhasin points out Nehru made a 'tactical error', one 'of committing himself to the UN'.Accession documents are un-registered with the UN.
Concluding remarks
India's prime minister Modi cartographically annexed the disputed state, spurning the UN resolutions and the Simla Accord. Let India know that a state that flouts international treaties is a rogue state: pacta sunt servanda, treaties are to be observed and are binding on parties. Mushtaqur Rehman elaborated why Kashmir is the most dangerous place in the world (Divided Kashmir: Old Problems, New Opportunities for India, Pakistan and the Kashmiri People, 1996, pp. 162-163).No talks, no mediation. That is an open invitation to war, perhaps a nuclear Armageddon.
Bangladesh violence exposes veneer of Indo-Bangladesh bonhomie
Protests in Chittagong, Comilla and elsewhere left 10 dead, besides loss of property. The protests were sparked over an allegation of desecration of the Holy Quran in a temple. The Holy Quran was found resting on the thigh of a Hanuman statue in a Durga Puja pandal near a pond in Comilla called Nanua Dighi. A raft of issues from water disputes to religious tension mask mistrust in the relationship. Let us look at some of them. Broken promises indicate that India looks to its own interest.
CAA/NRC
India's Citizenship Act and the national Register of Citizenship does not confer citizenship on the Bengali immigrants at par with non-muslim refugees. In one of his speeches, India's minister Amit Shah even called Bangladesh immigrants "termites". The BJP leaders quote from Sheikh Mujibur Rehman's book to say that Mujib, as an East Pakistani national, wanted to annex Assam into East Pakistan (Bangladesh). Bharatiya Janata Party MLA from Telangana T. Raja Singh Lodh demanded `Illegal Bangladeshi settlers and Rohingya should be shot if they do not return to their countries like gentlemen'. He made the statement in the context of the Supreme Court-monitored exercise to identify genuine Indian nationals living in Assam. A legislator from Goshamahal in Hyderabad, in similar vein, roared in a video message on a social networking site: "If these people, illegal Bangladeshis and Rohingya, don't go back with 'sharafat' (like gentlemen) then there is a need to talk to them in their own language. They should be shot. Only then India will be safe. Such illegal settlers were "shot and driven out" from some other countries.
YS Chowdary of the Telugu Desam Party Said illegal immigrants from Bangladesh had settled in Assam as part of a "conspiracy to destroy India". It is the responsibility of the government to send them back to Bangladesh, he added.
"Shoot on sight"
Indian Border Security force has orders to "shoot on sight" if any Bangladeshi citizen living near the 4,096 kilometer (2,545 mile)alluvial/shifting border, happens to cross over. Regarding border killings, Brad Adams, Executive Director of the Asia Department of Human Right Watch state that, "Routinely shooting poor, unarmed villagers is not how the world's largest democracy should behave" (Adams, Brad "India's shoot-to-kill policy on the Bangladesh border" The Guardian. London). According to a report published by Human rights organisations, around 1,000 Bangladeshi civilians have been killed by Indian Border Security Force (BSF) in a period of 10 years (from 2001 to 2010). The report also states that Indian paramilitary forces routinely threaten, abuse arbitrarily detain and torture local Bangladeshi civilians living along the border and Bangladeshi border guards usually don't help the Bangladeshi civilians. Odhikar, a Bangladesh-based human right organization, allege that acts of rape and looting have also been perpetrated by BSF at the border areas.
Bangladesh Border Guards hate the BSF so much that a soldier, accompanying his commander for a flag meeting with DG was shot dead.
Onion export banned
India suddenly stopped exporting onions to Bangladesh. While addressing India-Bangladesh Business Forum, in Delhi, Bangladesh PM Sheikh Hasina expressed grief on the onion crisis in her country. She taunted that she asked her cook not to use onions in her food. Hasina said, 'We are facing crisis on the onion issue. I don't know why you have banned onion export. Maine cook ko bol diya ab se khana mein pyaaz bandh kardo." Indian Government had banned export of Onions on September 29 (Times of India ).
India is the biggest supplier of onions to Bangladesh, which buys a yearly average of more than 350,000 tons. India abruptly slapped a ban on onion exports to Bangladesh. Following the export ban, onion prices in Bangladesh jumped by more than 50 per cent, prompting the government to procure supplies from elsewhere.
Vaccine export contract cancelled
India backed out of its agreement (December) with Bangladesh to supply 30 million doses of AstraZeneca vaccine, developed by Oxford University in cooperation with the Pune-based Serum Institute of India. The Institute announced that India had barred Serum from selling doses on the private market until everyone in India had received the vaccine.
Later, Salman F. Rahman, a Cabinet minister and co-founder of the Beximco Group, a Bangladeshi conglomerate, took over the responsibility to distribute three million doses of the AstraZeneca vaccine in Bangladesh.
Concluding remarks
The ruling Awami League itself is mired in charges of corruption and nepotism. Its army chief also is being besmeared. It cracked down hard on its opponents with the army chief's help. The persecution of Muslims in India and laws like the citizenship Amendment Act and the National Register of Citizenship turned Bangladesh into a simmering cauldron of resentment.Demand for expelling all Bangladeshis from various Indian states is gaining momentum. The onslaught against Bangladeshi Muslims in India is part of Hindutva (perverted Hindu nationalism) frenzy to harass Muslim community.
Bangladesh is tight-rope balancing China and India. Many cabinet ministers think that Bangladesh's future lies with stronger rapport with China. During her visit to China, Bangladesh's Prime Minister discussed a broad spectrum of issues and signed several memorandum of understanding. They cover the power sector, riverine matters including Brahmaputra River, commercial loans and formation of various working groups. Bangladesh has also accepted the Belt and Road Initiative.
Bangladesh has contracted Chinese in a proposed $300 million project downstream of Teesta River. Turkey also is improving relations with BD.