Five Project Management Skills You Need To Have
With the sudden shift to remote work imposed due to the COVID19 outbreak, the need for effective project management has surged substantially. This has increased the responsibilities a project manager usually handles.
Handling a remote team while coordinating multiple projects becomes difficult when a project manager has to work on strict deadlines. To successfully accomplish all this and ensure quality results, a project manager must possess certain project management skills.
Here are five important project management skills a project manager must have:
Time management skills:
Time management skills are a must for every project manager to successfully handle multiple projects without delaying them. Effective project managers make use of project management tools to manage tasks well and deliver projects on time.
The best project management software comes with in-built time tracking tools to help managers understand exactly how much time a certain task takes. This helps in creating a realistic timeline for the team members in order to achieve the project goals within a given timeframe.
A project manager needs to be able to multitask efficiently without causing confusion within the team. This requires strong organizational skills in order to prioritize tasks. Keeping all aspects of a project organized means designating tasks and documenting processes for future reference.
Organizing the workflow for optimum results is crucial to ensure processes run smoothly. Without organizational skills, your team may fail to line up and deliver work successfully. They may also find it difficult to deal with any unexpected challenges.
Project managers delegate work to a team that is working towards a common goal. To guide and encourage a team, a project manager must exhibit strong leadership skills. They are critical to ensure everyone is motivated and performing to the best of their abilities.
Leadership skills come with the responsibility of setting goals for every team member and ensuring they are being met diligently. This makes it absolutely essential for a manager to walk the talk and not just dictate. Although leadership skills come with experience, project managers must keep giving their most sincere effort towards learning it.
Also known as social skills, interpersonal skills help managers to connect with their team members and build strong work relationships. These skills test a manager's ability to handle a social situation through verbal and non-verbal elements.
Interpersonal skills are important for a project manager in order to build a healthy work environment. They require personal interaction as every team member is different from the other. These skills also help in fostering engagement amongst team members leading to a united workforce.
Having risk Management skills means being able to foresee, analyze and mitigate the effects of a risk that could adversely affect an organization's financial situation or reputation. A manager must possess risk management skills to combat all possible risks that their team could face during a project.
Every business has risks, even though they may not be evident. A lot of times, a manager's ability to detect and handle one shows how experienced he/she is. A manager should always value their team's opinion in a risk-related situation. After all, the earlier a risk is detected the higher are the chances of minimizing its effects.
Conclusion:
It goes without saying that conflicts are inevitable in a team. Apart from all the above mentioned skills, a project manager must also have conflict management skills to ensure remote team members work in unison and produce quality work. It ensures a project is executed from start to end with more efficiency.
APEC BEST Award Announced Top Female Entrepreneurs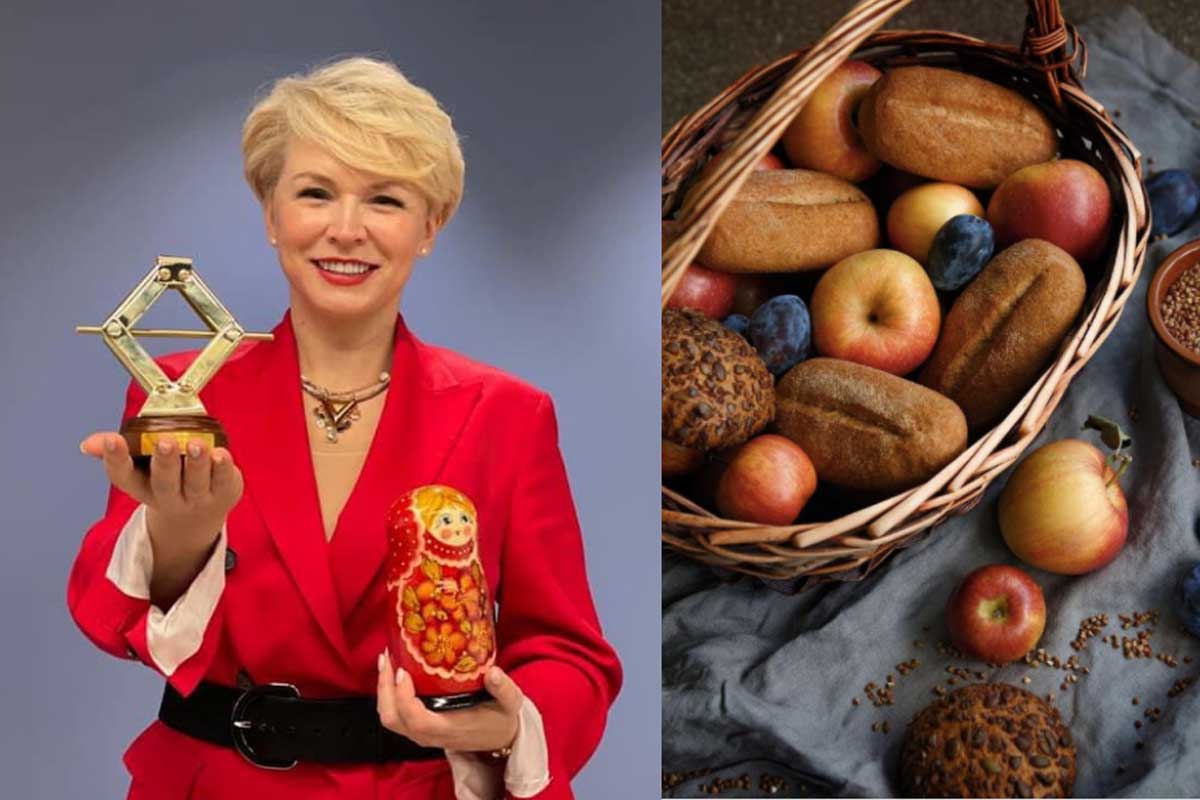 The annual APEC Business Efficiency and Success Target Award, known as the APEC BEST Award, announced its 2020 winners, from a diverse group of effective entrepreneurs, innovators and managers around the APEC region.
Producer of gluten-free, healthy food products, Svetlana Shmakova, from Russia, won the top prize of APEC BEST Award with her company, Foodcode.
"The idea of Foodcode is not only about business, but also about protecting family and ensuring that we put health and well-being of people first, through quality, healthy and sustainably produce products," Shmakova explained.
"The contest provided us with a unique opportunity to learn more about other business models, connect with fellow entrepreneurs and managers, explore new partnerships and expand our markets," she added.
Meanwhile, Cherrie De Erit Atilano from the Philippines, founder and chief executive officer of sustainable food system and inclusive agribusiness of her company, AGREA, won the category of Best Top Manager in the post-pandemic economy.
"Inclusive and sustainable agriculture plays an even more critical role in the post-pandemic world," Atilano said. "This award is a testament to the resiliency and compassion of women in the agricultural supply chain alongside men who persevered in bringing food to the table of both producers and consumers."
"Women should play a significant role in our concerted efforts to recover and rebuild better as a region," said Carolina Cuevas, Chair of the APEC Policy Partnership on Women and the Economy. "The innovation, creativity and resiliency shown by our women entrepreneurs and managers involved in the APEC BEST Award are the embodiment of this spirit."
The contest is an initiative of Russia with China, Japan, Malaysia and Mexico as co-sponsors of this year's contest. This year's contest featured 20 nominees from 11 APEC economies, competing under the theme of "Women Business Leadership in Post-Pandemic Recovery."
"All of us live in extremely challenging times now with the lingering negative impact of the economic and health crisis brought about by the COVID-19 pandemic," said Natalia Strigunova of Russia's Ministry of Economic Development. "We believe that women's entrepreneurship should be a strong driver for post-pandemic recovery."
Besides the 2020 APEC BEST Award grand prize and the award in the Best Top Managers category, the contest also awarded six winners in the following categories:
Best Growth Potential: Lu Yunjuan, Beijing Snowlotus Biotechnology from China
International Attractiveness: Winnie Chan Wei Wei, Bynd Artisan from Singapore
Best Business Sustainability in Tackling the Pandemic: Norzilawaty Binti Mohd Isa, Lykke Familie Enterprise from Malaysia
Fourth Industrial Revolution Project: Hanna Kim, Grip Corporation from Korea
Best Family Business Support: Daniela Carolina Schneider Alvear, Celifamily Gluten Free from Chile
Best Social Impact: Carys Mihardja, Carys Cares from Indonesia
"The goal of the APEC BEST Award is not only to promote women's leadership and best practices amidst the COVID-19 pandemic, but also to provide support to female entrepreneurs, replicate the best business models and expand their networks beyond their home economies to encourage more women to establish their own businesses," added Irina Saltykova, who leads the APEC BEST Award project.
M&A valuations boom in the second half of 2020, despite COVID-19 impacts on the economy
M&A valuations are soaring, with rich valuations and intense competition for many digital or technology-based assets driving global deals activity, according to PwC's latest Global M&A Industry Trends analysis.
Covering the last six months of 2020, the analysis examines global deals activity and incorporates insights from PwC's deals industry specialists to identify the key trends driving M&A activity, and anticipated investment hotspots in 2021.
In spite of the uncertainty created by COVID-19, the second half of 2020 saw a surge in M&A activity.
"COVID-19 gave companies a rare glimpse into their future, and many did not like what they saw. An acceleration of digitalisation and transformation of their businesses instantly became a top priority, with M&A the fastest way to make that happen — creating a highly competitive landscape for the right deals," says Brian Levy, PwC's Global Deals Industries Leader, Partner, PwC US.
Key insights from the second half of 2020 deals activity include:
Dealmaking jumped in the second half of the year with total global deal volumes and values increasing by 18% and 94%, respectively compared to the first half of the year. In addition, both deal volumes and deal values were up compared to the last six months of 2019.
The higher deal values in the second half of 2020 were partly due to an increase in megadeals ($5 billion+). Overall, 56 megadeals were announced in the second half of 2020, compared to 27 in the first half of the year.
The technology and telecom sub-sectors saw the highest growth in deal volumes and values in the second half of 2020, with technology deal volumes up 34% and values up 118%. Telecom deal volumes were up 15% and values significantly up by almost 300% due to three telecom megadeals.
On a regional basis, deal volumes increased by 20% in the Americas, 17% in EMEA and 17% in Asia Pacific between the first and second half of 2020. The Americas saw the biggest growth in deal values of over 200%, primarily due to some significant megadeals in the second half of the year.
COVID-19 accelerates deals activity for digital and technology assets in a highly competitive market
In demand assets have commanded high valuations and fierce competition, driven by macroeconomic factors. These include low interest rates, a desire to acquire innovative, digital or technology-enabled businesses and an abundance of available capital from both corporate (over $7.6 trillion in cash and marketable securities) and private equity buyers ($1.7 trillion).
By comparison, assets in sectors that have been hardest hit by the pandemic like industrial manufacturing or those being shaped by factors such as the transformation to net zero carbon emissions are creating structural changes that companies will need to address. Where the future viability of their business models are challenged, companies may look to distressed M&A opportunities or restructuring to preserve value.
Deal makers widen assessment of value creation to non-traditional sources
Non-traditional sources of value creation such as the impact of environmental, social and governance factors (ESG) are increasingly being considered by deal makers and factored into strategic decision-making and due diligence, as they focus on protecting and maximising returns from high valuations and fierce demand.
"With so much capital out there, good businesses are commanding high multiples and achieving them. If this continues – and I believe it will – then the need to double down on value creation is now more relevant than ever for successful M&A," says Malcolm Lloyd, Global Deals Leader, Partner, PwC Spain.
The impact of a hot IPO market on M&A
The last six months saw the prevalence of the use of special-purpose acquisition companies (SPACs) to pool investor capital for acquisition opportunities in a highly active IPO market. In 2020, SPACs raised about $70 billion in capital and accounted for more than half of all US IPOs. Private equity firms have been key players in the recent SPAC boom, finding them a useful alternative source of capital. More SPAC activity is expected in 2021, especially involving assets such as electric vehicle charging infrastructure, power storage, and healthcare technology.
ILO and LinkedIn launch data insights partnership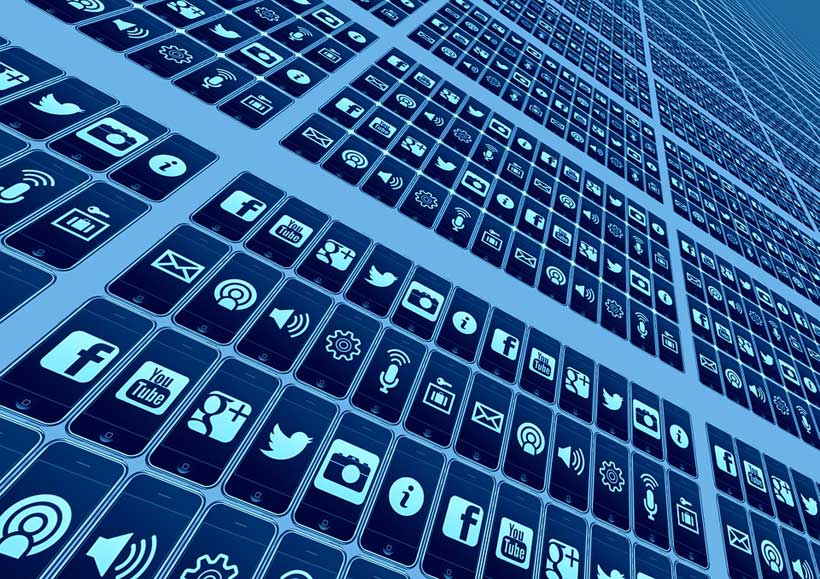 The International Labour Organization (ILO), the Partnership for Action on Green Economy (PAGE) and LinkedIn have launched a two-year data insights partnership that aims to improve government decision-making, promote green jobs and build the capacities of governments to identify and provide training opportunities.

Through the Memorandum of Understanding (MoU) signed between the ILO and LinkedIn on 15 January 2021, the partners hope to support the development of deep, cross-sector partnerships that benefit governments, the private sector, employers' and workers' organizations and civil society organizations. This partnership also supports the achievement of the Sustainable Development Goals (SDGs) and meeting the unique challenges posed by the COVID-19 pandemic.
LinkedIn's real-time view into the global labour market will enable partners to leverage its insights into the skills, jobs and occupations that are quickly rising in demand. For example, LinkedIn's granular, skills-based understanding of green jobs will also detect emerging trends by analysing occupations whose titles may not identify them in a traditional "green" role but are increasingly reliant upon green skills. Complementary LinkedIn data on hiring trends by gender and region will also provide unique insights into the world of work.
Thanks to its MoU with the ILO, these data can now help inform policy recommendations as well as further research and analysis, with a particular focus on supporting governments to transition to green economies within the context of PAGE's work on green jobs as well as helping governments and labour market institutions become more responsive to the needs of workers and employers through the promotion of targeted skills training.

The LinkedIn-ILO partnership also welcomes the strategic collaboration of UNEP and UNITAR , whose complementary mandates and expertise will help translate rich labour related data insights into informed policies and practical capacity building activities.