Europe fit for the Digital Age: Commission proposes new rules for digital platforms
The Commission has proposed today an ambitious reform of the digital space, a comprehensive set of new rules for all digital services, including social media, online market places, and other online platforms that operate in the European Union: the Digital Services Act and the Digital Markets Act.
European values are at the heart of both proposals. The new rules will better protect consumers and their fundamental rights online, and will lead to fairer and more open digital markets for everyone. A modern rulebook across the single market will foster innovation, growth and competitiveness and will provide users with new, better and reliable online services. It will also support the scaling up of smaller platforms, small and medium-sized enterprises, and start-ups, providing them with easy access to customers across the whole single market while lowering compliance costs. Furthermore, the new rules will prohibit unfair conditions imposed by online platforms that have become or are expected to become gatekeepers to the single market. The two proposals are at the core of the Commission's ambition to make this Europe's Digital Decade.
Margrethe Vestager, Executive Vice-President for a Europe fit for the Digital Age, said: "The two proposals serve one purpose: to make sure that we, as users, have access to a wide choice of safe products and services online. And that businesses operating in Europe can freely and fairly compete online just as they do offline. This is one world. We should be able to do our shopping in a safe manner and trust the news we read. Because what is illegal offline is equally illegal online."
Commissioner for Internal Market Thierry Breton said: "Many online platforms have come to play a central role in the lives of our citizens and businesses, and even our society and democracy at large. With today's proposals, we are organising our digital space for the next decades. With harmonised rules, ex ante obligations, better oversight, speedy enforcement, and deterrent sanctions, we will ensure that anyone offering and using digital services in Europe benefits from security, trust, innovation and business opportunities."
Digital Services Act
The landscape of digital services is significantly different today from 20 years ago, when the eCommerce Directive was adopted. Online intermediaries have become vital players in the digital transformation. Online platforms in particular have created significant benefits for consumers and innovation, have facilitated cross-border trading within and outside the Union, as well as opened up new opportunities to a variety of European businesses and traders. At the same time, they can be used as a vehicle for disseminating illegal content, or selling illegal goods or services online. Some very large players have emerged as quasi-public spaces for information sharing and online trade. They have become systemic in nature and pose particular risks for users' rights, information flows and public participation.
Under the Digital Services Act, binding EU-wide obligations will apply to all digital services that connect consumers to goods, services, or content, including new procedures for faster removal of illegal content as well as comprehensive protection for users' fundamental rights online. The new framework will rebalance the rights and responsibilities of users, intermediary platforms, and public authorities and is based on European values – including the respect of human rights, freedom, democracy, equality and the rule of law. The proposal complements the European Democracy Action Plan aiming at making democracies more resilient.
Concretely, the Digital Services Act will introduce a series of new, harmonised EU-wide obligations for digital services, carefully graduated on the basis of those services' size and impact, such as:
Rules for the removal of illegal goods, services or content online;
Safeguards for users whose content has been erroneously deleted by platforms;
New obligations for very large platforms to take risk-based action to prevent abuse of their systems;
Wide-ranging transparency measures, including on online advertising and on the algorithms used to recommend content to users;
New powers to scrutinize how platforms work, including by facilitating access by researchers to key platform data;
New rules on traceability of business users in online market places, to help track down sellers of illegal goods or services;
An innovative cooperation process among public authorities to ensure effective enforcement across the single market.
Platforms that reach more than 10% of the EU's population (45 million users) are considered systemic in nature, and are subject not only to specific obligations to control their own risks, but also to a new oversight structure. This new accountability framework will be comprised of a board of national Digital Services Coordinators, with special powers for the Commission in supervising very large platforms including the ability to sanction them directly.
Digital Markets Act
The Digital Markets Act addresses the negative consequences arising from certain behaviours by platforms acting as digital "gatekeepers" to the single market. These are platforms that have a significant impact on the internal market, serve as an important gateway for business users to reach their customers, and which enjoy, or will foreseeably enjoy, an entrenched and durable position. This can grant them the power to act as private rule-makers and to function as bottlenecks between businesses and consumers. Sometimes, such companies have control over entire platform ecosystems. When a gatekeeper engages in unfair business practices, it can prevent or slow down valuable and innovative services of its business users and competitors from reaching the consumer. Examples of these practices include the unfair use of data from businesses operating on these platforms, or situations where users are locked in to a particular service and have limited options for switching to another one.
The Digital Markets Act builds on the horizontal Platform to Business Regulation, on the findings of the EU Observatory on the Online Platform Economy, and on the Commission's extensive experience in dealing with online markets through competition law enforcement. In particular, it sets out harmonised rules defining and prohibiting those unfair practices by gatekeepers and providing an enforcement mechanism based on market investigations. The same mechanism will ensure that the obligations set out in the regulation are kept up-to-date in the constantly evolving digital reality.
Concretely, the Digital Markets Act will:
Apply only to major providers of the core platform services most prone to unfair practices, such as search engines, social networks or online intermediation services, which meet the objective legislative criteria to be designated as gatekeepers;
Define quantitative thresholds as a basis to identify presumed gatekeepers. The Commission will also have powers to designate companies as gatekeepers following a market investigation;
Prohibit a number of practices which are clearly unfair, such as blocking users from un-installing any pre-installed software or apps;
Require gatekeepers to proactively put in place certain measures, such as targeted measures allowing the software of third parties to properly function and interoperate with their own services;
Impose sanctions for non-compliance, which could include fines of up to 10% of the gatekeeper's worldwide turnover, to ensure the effectiveness of the new rules. For recurrent infringers, these sanctions may also involve the obligation to take structural measures, potentially extending to divestiture of certain businesses, where no other equally effective alternative measure is available to ensure compliance;
Allow the Commission to carry out targeted market investigations to assess whether new gatekeeper practices and services need to be added to these rules, in order to ensure that the new gatekeeper rules keep up with the fast pace of digital markets.
Next steps
The European Parliament and the Member States will discuss the Commission's proposals in the ordinary legislative procedure. If adopted, the final text will be directly applicable across the European Union.
Background
The Digital Services Act and the Digital Markets Act are the European answer to the deep reflection process in which the Commission, EU Member States and many other jurisdictions have engaged in recent years to understand the effects that digitalisation – and more specifically online platforms – have on fundamental rights, competition, and, more generally, on our societies and economies.
The Commission consulted a wide range of stakeholders in preparation of this legislative package. During the summer of 2020, the Commission consulted stakeholders to further support the work in analysing and collecting evidence for scoping the specific issues that that may require an EU-level intervention in the context of the Digital Services Act and the New Competition Tool, which served as basis for the proposal on the Digital Markets Act. The open public consultations in preparation of today's package, which ran from June 2020 to September 2020, received more than 3000 replies from the whole spectrum of the digital economy and from all over the world.
Commission sets out key actions for a united front to beat COVID-19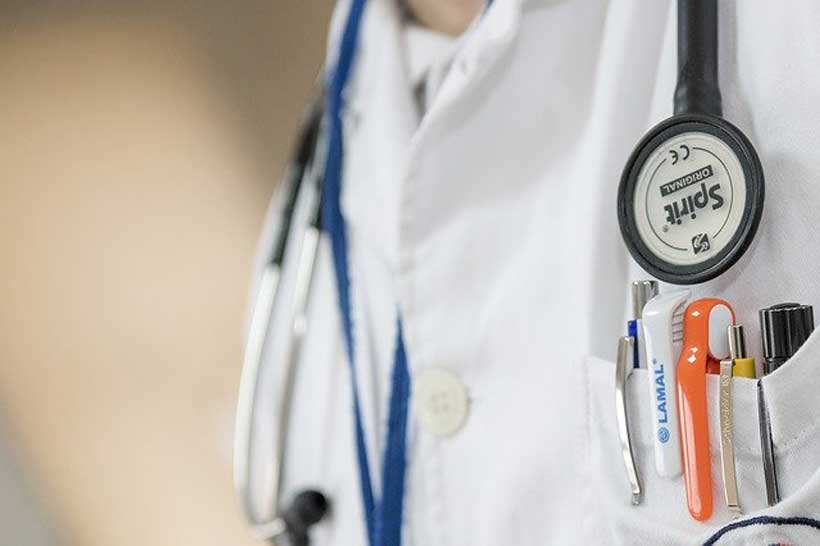 Two days ahead of the meeting of European leaders on a coordinated response to the COVID-19 crisis, the Commission set out a number of actions needed to step up the fight against the pandemic. In a Communication adopted today, it calls on Member States to accelerate the roll-out of vaccination across the EU: by March 2021, at least 80% of people over the age of 80, and 80% of health and social care professionals in every Member State should be vaccinated. And by summer 2021, Member States should have vaccinated a minimum of 70% of the adult population.
The Commission also calls on Member States to continue to apply physical distancing, limit social contacts, fight disinformation, coordinate travel restrictions, ramp up testing, and increase contact tracing and genome sequencing to face up to the risk from new variants of the virus. As recent weeks have seen an upward trend in case numbers, more needs to be done to support healthcare systems and to address "COVID-fatigue" in the coming months, from accelerating vaccination across the board, helping our partners in the Western Balkans, the Southern and Eastern neighbourhood and in Africa.
Today's Communication sets out key actions for Member States, the Commission, the European Centre for Disease Prevention and Control (ECDC) and the European Medicines Agency (EMA) which will help reduce risks and keep the virus under control:
Speeding up the roll-out of vaccination across the EU
By March 2021, at least 80% of people over the age of 80, and 80% of health and social care professionals in every Member State, should be vaccinated.
By summer 2021, Member States should have vaccinated 70% of the entire adult population.
The Commission, Member States and the EMA will work with companies to use the EU's potential for increased vaccine manufacturing capacity to the fullest.
The Commission is working with Member States on vaccination certificates, in full compliance with EU data protection law, which can support the continuity of care. A common approach is to be agreed by the end of January 2021 to allow Member States' certificates to be rapidly useable in health systems across the EU and beyond.
Testing and genome sequencing
Member States should update their testing strategies to account for new variants and expand the use of rapid antigen tests.
Member States should urgently increase genome sequencing to at least 5% and preferably 10% of positive test results. At present, many Member States are testing under 1% of samples, which is not enough to identify the progression of the variants or detect any new ones.
Preserving the Single Market and free movement while stepping up mitigation measures
Measures should be applied to further reduce the risk of transmission linked to the means of travel, such as hygiene and distancing measures in vehicles and terminuses.
All non-essential travel should be strongly discouraged until the epidemiological situation has considerably improved.
Proportionate travel restrictions, including testing of travellers, should be maintained for those travelling from areas with a higher incidence of variants of concern.
Ensuring European leadership and international solidarity
To ensure early access to vaccines, the Commission is to set up a Team Europe mechanism to structure the provision of vaccines shared by Member States with partner countries. This should allow for sharing with partner countries access to some of the 2.3 billion doses secured through the EU's Vaccines Strategy, paying special attention to the Western Balkans, our Eastern and Southern neighbourhood and Africa.
The European Commission and Member States should continue supporting COVAX, including through early access to vaccines. Team Europe has already mobilised €853 million in support of COVAX, making the EU one of COVAX's biggest donors.
Members of the College said:
President of the European Commission, Ursula von der Leyen, said: "Vaccination is essential to get out of this crisis. We have already secured enough vaccines for the entire population of the European Union. Now we need to accelerate the delivery and speed up vaccination. Our aim is to have 70% of our adult population vaccinated by summer. That could be a turning point in our fight against this virus. However, we will only end this pandemic when everyone in the world has access to vaccines. We will step up our efforts to help secure vaccines for our neighbours and partners worldwide."
Vice-President Margaritis Schinas, responsible for Promoting our European Way of Life, said: "The emergence of new variants of the virus and substantial rises in cases leave us no room for complacency. Now more than ever must come a renewed determination for Europe to act together with unity, coordination and vigilance. Our proposals today aim to protect more lives and livelihoods later and relieve the burden on already stretched health care systems and workers. This is how the EU will come out of the crisis. The end of the pandemic is in sight though not yet in reach."
Stella Kyriakides, Commissioner for Health and Food Safety, said: "Working together with unity, solidary and determination, we can soon start to see the beginning of the end of the pandemic. Now in particular, we need swift and coordinated action against the new variants of the virus. Vaccinations will still take time until they reach all Europeans and until then we must take immediate, coordinated and proactive steps together. Vaccinations must accelerate across the EU and testing and sequencing must be increased – this is show we can ensure that we leave this crisis behind us as soon as possible."
Coronavirus response: EU support for regions to work together in innovative pilot projects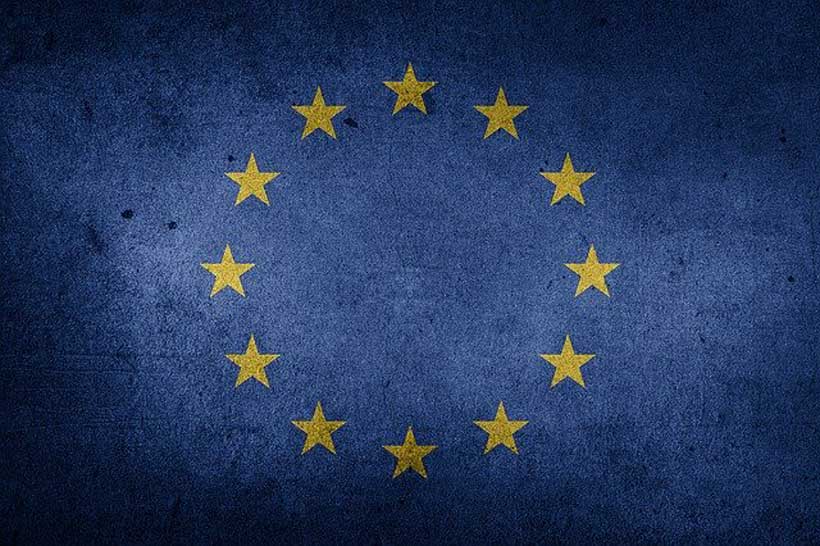 The Commission has announced the winners of a new EU-funded initiative for interregional partnerships in four areas: coronavirus-related innovative solutions, circular economy in health, sustainable and digital tourism, and hydrogen technologies in carbon–intensive regions. The aim of this new pilot action, which builds on the successful experience of a similar action on "interregional innovation projects" launched at the end of 2017, is to mobilise regional and national innovation actors to address the impact of coronavirus. This initiative also helps the recovery using the new Commission programmes through scaling up projects in new priority areas, such as health, tourism or hydrogen.
Commissioner for Cohesion and Reforms, Elisa Ferreira, said: "Interregional partnerships are proof that when we cooperate beyond borders, we are stronger as we come up with smart and useful solutions for all. This new pilot initiative supporting interregional innovative partnerships is especially important in the current coronavirus context, showing how much cohesion policy is committed to contribute to Europe's prompt response and recovery."
Following a Commission's call for expression of interest launched in July 2020, four interregional partnerships were selected, with one or several coordinating regions in the lead:
País Vasco (ES), together with three regions, will focus on the support to an emerging industry sector for prediction and prevention of the coronavirus pandemic;
In the field of Circular Economy in Health, the RegioTex partnership on textile innovation involves 16 regions led by North Portugal (PT);
In the field of Sustainable and Digital Tourism, the partnership coordinated by the Time Machine Organisation, an international cooperation network in technology, science and cultural heritage, involves five regions and Cyprus, led by Thüringen (DE);
In order to enable the development of innovative solutions based on Hydrogen technologies in carbon–intensive regions with a broad geographical coverage, two partnerships will merge: the European Hydrogen Valleys partnership gathering 12 regions led by Aragon (ES), Auvergne Rhône Alpes (FR), Normandie (FR) and Northern Netherlands (NL), and the partnership led by Košice Region (SK) with four other regions.
These partnerships will benefit from the Commission experts' support, providing, among others, advice on how to best combine EU funds to finance projects. In addition to this hands-on support from the Commission, each partnership can benefit from external advisory service of up to €100,000 for scale-up and commercialisation activities. The money comes from the European Regional Development Fund (ERDF).
Next steps
The work with the partnerships will start in this month and will run for one year.This pilot further stimulates interregional cooperation, with the possibility for the partnerships to apply for support under the new programmes and the "Interregional Innovation Investment" instrument from 2021 onwards.
Background
In recent years, the Commission has called on national and regional authorities to develop smart specialisation strategies aiming at more effective innovation policies and enhanced interregional cooperation in value chains across borders. To date, more than 180 regional smart specialisation strategies have been adopted. Their implementation is supported by €40 billion of EU Cohesion policy funds.
As part of a set of actions presented in 2017 by the Commission to take smart specialisation a step further, a pilot action on "Interregional innovation projects" sought to test new ways to encourage regions and cities to develop new value chains and scale up their good ideas in the EU single market. This pilot action, which involved nine partnerships in high-tech priority sectors, was completed in 2019 and showed significant potential to accelerate the investment readiness of interregional investment projects.
The lessons learned will be integrated in the new "Interregional Innovation Investment" instrument proposed in the framework of the post 2020 Cohesion Policy package.
The new pilot action has similar goals. Moreover, in the context of the crisis, it aims at finding solutions to the coronavirus challenges and accelerating the recovery through the commercialisation and scale-up of innovation investment.
Commission proposes to purchase up to 300 million additional doses of BioNTech-Pfizer vaccine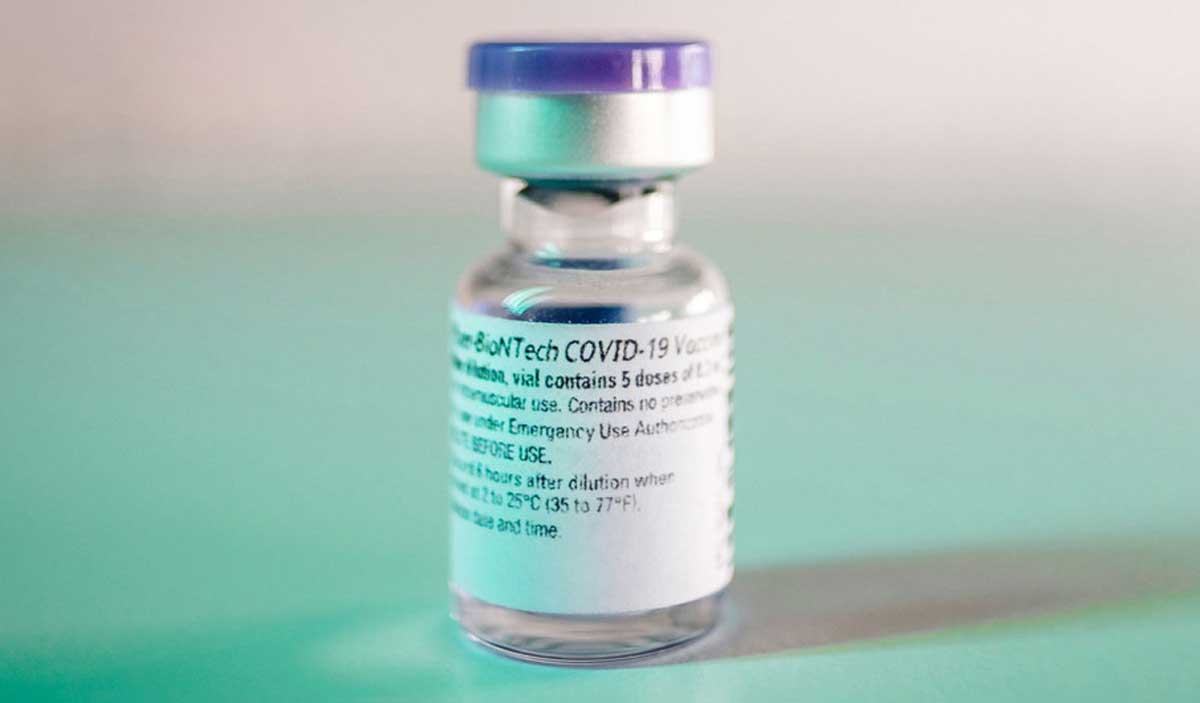 The European Commission today proposed to the EU Member States to purchase an additional 200 million doses of the COVID-19 vaccine produced by BioNTech and Pfizer, with the option to acquire another 100 million doses.
This would enable the EU to purchase up to 600 million doses of this vaccine, which is already being used across the EU.
The additional doses will be delivered starting in the second quarter of 2021.
The EU has acquired a broad portfolio of vaccines with different technologies. It has secured up to 2.3 billion doses from the most promising vaccine candidates for Europe and its neighbourhood.
In addition to the BioNTech-Pfizer vaccine, a second vaccine, produced by Moderna, was authorised on 6 January 2021. Other vaccines are expected to be approved soon.
This vaccine portfolio would enable the EU not only to cover the needs of its whole population, but also to supply vaccines to neighbouring countries.