Europe fit for the Digital Age: Commission proposes new rules for digital platforms
The Commission has proposed today an ambitious reform of the digital space, a comprehensive set of new rules for all digital services, including social media, online market places, and other online platforms that operate in the European Union: the Digital Services Act and the Digital Markets Act.
European values are at the heart of both proposals. The new rules will better protect consumers and their fundamental rights online, and will lead to fairer and more open digital markets for everyone. A modern rulebook across the single market will foster innovation, growth and competitiveness and will provide users with new, better and reliable online services. It will also support the scaling up of smaller platforms, small and medium-sized enterprises, and start-ups, providing them with easy access to customers across the whole single market while lowering compliance costs. Furthermore, the new rules will prohibit unfair conditions imposed by online platforms that have become or are expected to become gatekeepers to the single market. The two proposals are at the core of the Commission's ambition to make this Europe's Digital Decade.
Margrethe Vestager, Executive Vice-President for a Europe fit for the Digital Age, said: "The two proposals serve one purpose: to make sure that we, as users, have access to a wide choice of safe products and services online. And that businesses operating in Europe can freely and fairly compete online just as they do offline. This is one world. We should be able to do our shopping in a safe manner and trust the news we read. Because what is illegal offline is equally illegal online."
Commissioner for Internal Market Thierry Breton said: "Many online platforms have come to play a central role in the lives of our citizens and businesses, and even our society and democracy at large. With today's proposals, we are organising our digital space for the next decades. With harmonised rules, ex ante obligations, better oversight, speedy enforcement, and deterrent sanctions, we will ensure that anyone offering and using digital services in Europe benefits from security, trust, innovation and business opportunities."
Digital Services Act
The landscape of digital services is significantly different today from 20 years ago, when the eCommerce Directive was adopted. Online intermediaries have become vital players in the digital transformation. Online platforms in particular have created significant benefits for consumers and innovation, have facilitated cross-border trading within and outside the Union, as well as opened up new opportunities to a variety of European businesses and traders. At the same time, they can be used as a vehicle for disseminating illegal content, or selling illegal goods or services online. Some very large players have emerged as quasi-public spaces for information sharing and online trade. They have become systemic in nature and pose particular risks for users' rights, information flows and public participation.
Under the Digital Services Act, binding EU-wide obligations will apply to all digital services that connect consumers to goods, services, or content, including new procedures for faster removal of illegal content as well as comprehensive protection for users' fundamental rights online. The new framework will rebalance the rights and responsibilities of users, intermediary platforms, and public authorities and is based on European values – including the respect of human rights, freedom, democracy, equality and the rule of law. The proposal complements the European Democracy Action Plan aiming at making democracies more resilient.
Concretely, the Digital Services Act will introduce a series of new, harmonised EU-wide obligations for digital services, carefully graduated on the basis of those services' size and impact, such as:
Rules for the removal of illegal goods, services or content online;
Safeguards for users whose content has been erroneously deleted by platforms;
New obligations for very large platforms to take risk-based action to prevent abuse of their systems;
Wide-ranging transparency measures, including on online advertising and on the algorithms used to recommend content to users;
New powers to scrutinize how platforms work, including by facilitating access by researchers to key platform data;
New rules on traceability of business users in online market places, to help track down sellers of illegal goods or services;
An innovative cooperation process among public authorities to ensure effective enforcement across the single market.
Platforms that reach more than 10% of the EU's population (45 million users) are considered systemic in nature, and are subject not only to specific obligations to control their own risks, but also to a new oversight structure. This new accountability framework will be comprised of a board of national Digital Services Coordinators, with special powers for the Commission in supervising very large platforms including the ability to sanction them directly.
Digital Markets Act
The Digital Markets Act addresses the negative consequences arising from certain behaviours by platforms acting as digital "gatekeepers" to the single market. These are platforms that have a significant impact on the internal market, serve as an important gateway for business users to reach their customers, and which enjoy, or will foreseeably enjoy, an entrenched and durable position. This can grant them the power to act as private rule-makers and to function as bottlenecks between businesses and consumers. Sometimes, such companies have control over entire platform ecosystems. When a gatekeeper engages in unfair business practices, it can prevent or slow down valuable and innovative services of its business users and competitors from reaching the consumer. Examples of these practices include the unfair use of data from businesses operating on these platforms, or situations where users are locked in to a particular service and have limited options for switching to another one.
The Digital Markets Act builds on the horizontal Platform to Business Regulation, on the findings of the EU Observatory on the Online Platform Economy, and on the Commission's extensive experience in dealing with online markets through competition law enforcement. In particular, it sets out harmonised rules defining and prohibiting those unfair practices by gatekeepers and providing an enforcement mechanism based on market investigations. The same mechanism will ensure that the obligations set out in the regulation are kept up-to-date in the constantly evolving digital reality.
Concretely, the Digital Markets Act will:
Apply only to major providers of the core platform services most prone to unfair practices, such as search engines, social networks or online intermediation services, which meet the objective legislative criteria to be designated as gatekeepers;
Define quantitative thresholds as a basis to identify presumed gatekeepers. The Commission will also have powers to designate companies as gatekeepers following a market investigation;
Prohibit a number of practices which are clearly unfair, such as blocking users from un-installing any pre-installed software or apps;
Require gatekeepers to proactively put in place certain measures, such as targeted measures allowing the software of third parties to properly function and interoperate with their own services;
Impose sanctions for non-compliance, which could include fines of up to 10% of the gatekeeper's worldwide turnover, to ensure the effectiveness of the new rules. For recurrent infringers, these sanctions may also involve the obligation to take structural measures, potentially extending to divestiture of certain businesses, where no other equally effective alternative measure is available to ensure compliance;
Allow the Commission to carry out targeted market investigations to assess whether new gatekeeper practices and services need to be added to these rules, in order to ensure that the new gatekeeper rules keep up with the fast pace of digital markets.
Next steps
The European Parliament and the Member States will discuss the Commission's proposals in the ordinary legislative procedure. If adopted, the final text will be directly applicable across the European Union.
Background
The Digital Services Act and the Digital Markets Act are the European answer to the deep reflection process in which the Commission, EU Member States and many other jurisdictions have engaged in recent years to understand the effects that digitalisation – and more specifically online platforms – have on fundamental rights, competition, and, more generally, on our societies and economies.
The Commission consulted a wide range of stakeholders in preparation of this legislative package. During the summer of 2020, the Commission consulted stakeholders to further support the work in analysing and collecting evidence for scoping the specific issues that that may require an EU-level intervention in the context of the Digital Services Act and the New Competition Tool, which served as basis for the proposal on the Digital Markets Act. The open public consultations in preparation of today's package, which ran from June 2020 to September 2020, received more than 3000 replies from the whole spectrum of the digital economy and from all over the world.
Fight against human trafficking must be strengthened in Ethiopia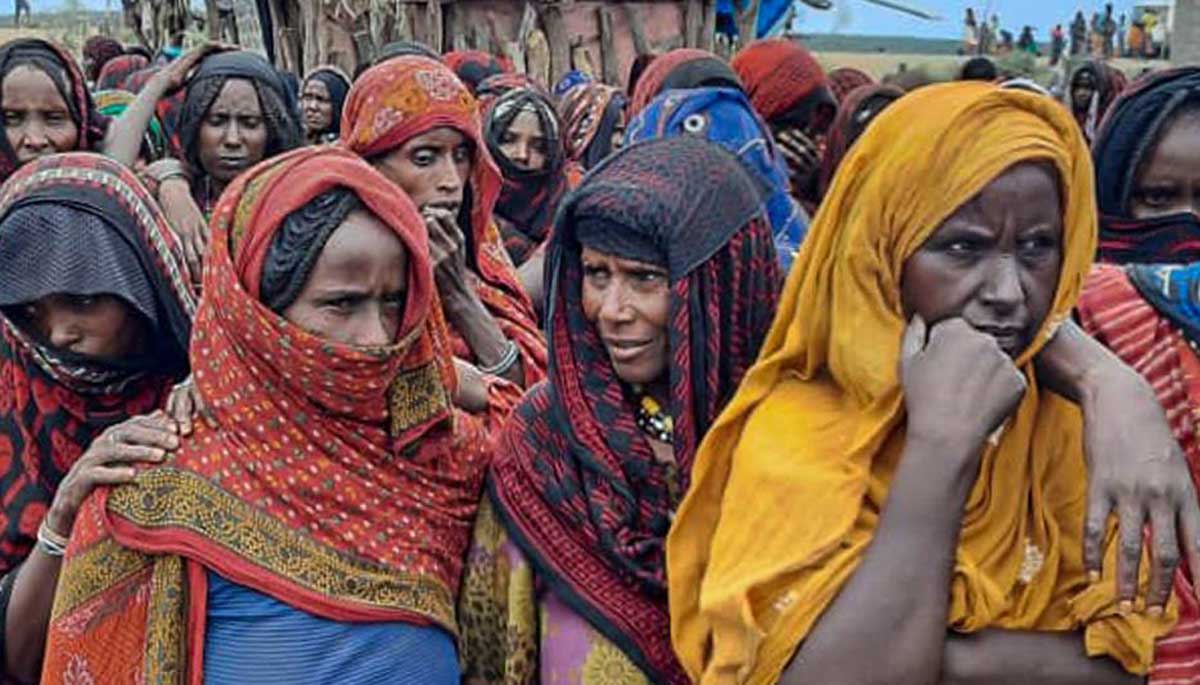 Throughout Ethiopia's Tigray, Afar and Amhar regions, women and girls are becoming increasingly vulnerable to abduction and sex trafficking as they flee ongoing armed conflict, a group of UN-appointed independent human rights experts warned on Monday.
The protracted conflict in the three northern regions have heightened risks of trafficking for sexual exploitation as a form of sexual violence in conflict, the experts said in a statement.
"We are alarmed by reports of refugee and internally displaced women and girls in the Tigray, Afar, and Amhara regions being abducted while attempting to move to safer places," they said.
Tweet URL
"We are concerned at the risks of trafficking, in particular for purposes of sexual exploitation, including sexual slavery."
Women and children in crosshairs
Amidst abductions and displacement, the UN experts raised serious concerns over Eritrean refugee women and children being at particular risk of sex trafficking.
"Urgent action is needed to prevent trafficking, especially for purposes of sexual exploitation, and to ensure assistance and protection of all victims, without discrimination on grounds of race or ethnicity, nationality, disability, age or gender," they said.
Meanwhile, the hundreds of children who have been separated from their families, especially in the Tigray region, are particularly vulnerable, warned the independent experts.
"The continuing lack of humanitarian access to the region is a major concern," the experts continued, urging immediate national, bilateral and multilateral measures to prevent all forms of trafficking of children and to ensure their protection.
Identifying victims
They added that sufficient measures were not being taken to identify victims of trafficking, or support their recovery in ways that fully takes account of the extreme trauma being suffered.
"The failure to provide accountability for these serious human rights violations and grave crimes creates a climate of impunity, allows trafficking in persons to persist and perpetrators to go free," underscored the six UN experts.
They urged all relevant stakeholders to ensure that victims of trafficking can adequately access medical assistance, including sexual and reproductive healthcare services and psychological support.
The experts said they had made their concerns known to both the Governments of Ethiopia and neighbouring Eritrea.
35 years of Cultural Routes: Safeguarding European Values, Heritage, and Dialogue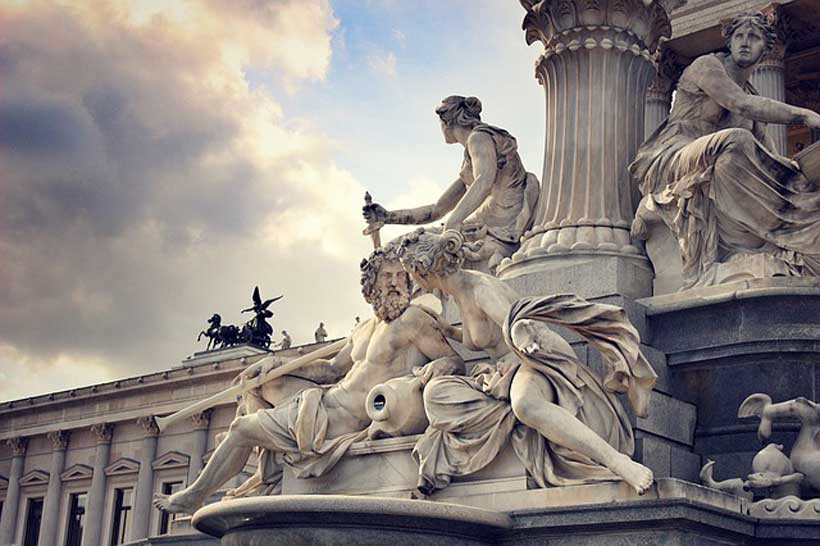 A Europe rich in history, heritage, dialogue and values: the Council of Europe Cultural Routes' programme celebrates its 35th anniversary, on the occasion of the 11th Advisory Forum in Minoa Palace Hotel, Chania, Crete (Greece) on 5-7 October, with a special event to highlight the relevance of Cultural Routes for the promotion of cultural diversity, intercultural dialogue and sustainable tourism.
The Forum is organised by the Enlarged Partial Agreement on Cultural Routes of the Council of Europe and the European Institute of Cultural Routes, in co-operation with the Hellenic Ministry of Culture and Sports, the Hellenic Ministry of Tourism, the Greek National Tourism Organization, the Region of Crete, the Municipality of Chania, the Chamber of Industry and Commerce of Chania, and the Historic Cafes Route. The 2022 edition will be the opportunity to underline the growing relevance of the Cultural Routes methodology and practices in promoting Europe's shared cultural heritage while fostering viable local development.
Deputy Secretary General Bjørn Berge will participate in the high-level dialogue, together with Minister of Culture and Sports of Greece Lina Mendoni, Minister of Tourism of Greece Vassilis Kikilias, Parliamentary Assembly (PACE) Vice-President and Chairperson of the Greek Delegation Dora Bakoyannis and Chair of the Statutory Committee of Cultural Routes Ambassador Patrick Engelberg (Luxembourg).
Over three days of workshops and interactive debates, three main general sessions will be explored:
Promoting European Values and Intercultural Dialogue;
Safeguarding Heritage in Times of Crisis;
Fostering Creative Industries, Cultural Tourism, Innovative Technologies for Sustainable Communities.
The Forum will discuss trends and challenges in relation to Cultural Routes, providing a platform for sharing experiences, reviewing progress, analysing professional practices, launching new initiatives and developing partnerships across Europe and beyond. Participants range from managers among the 48 cultural routes to representatives of national ministries, International Organisations, academics, experts and tourism professionals.
Little progress combating systemic racism against people of African descent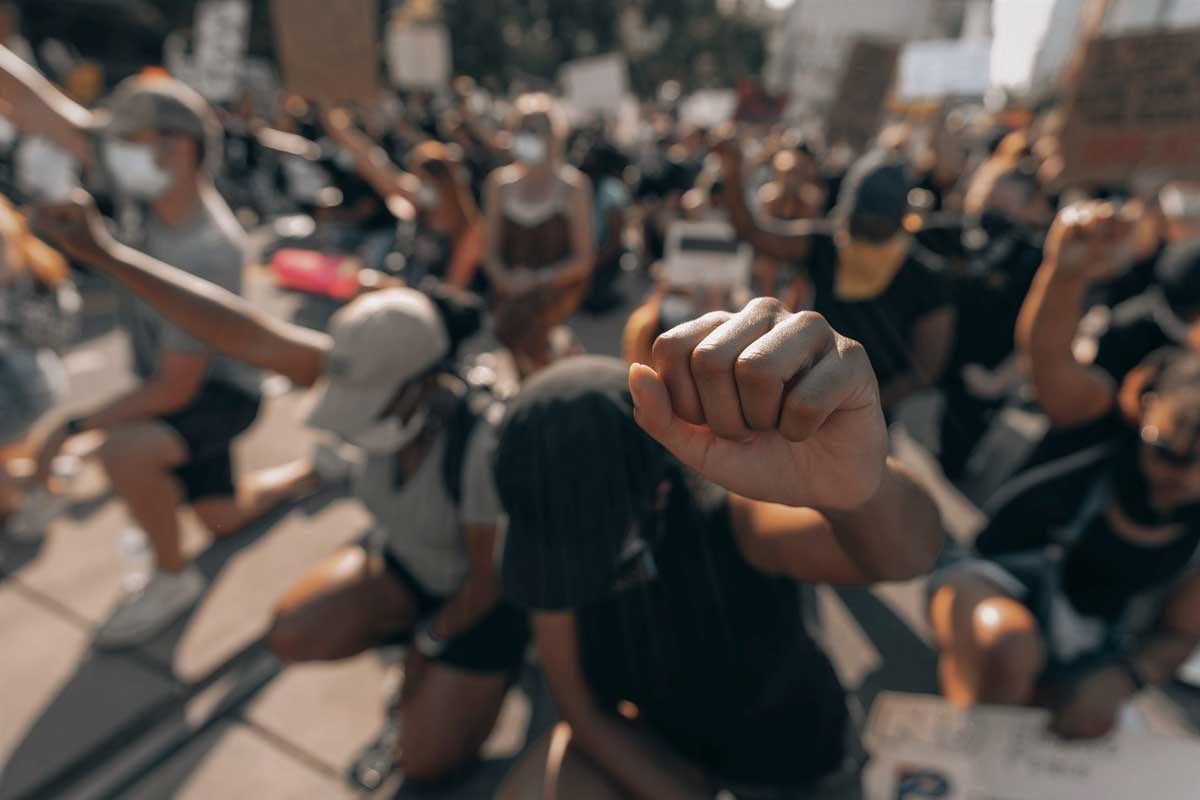 More than two years since the murder of George Floyd by a police officer in the United States sparked the global Black Lives Matter movement, there's been only "piecemeal progress" in addressing systemic racism, the UN human rights office (OHCHR) said on Friday, in a new report.While more people have been made aware of systemic racism and concrete steps have been taken in some countries, the Acting High Commissioner for Human Rights called on States to demonstrate greater political will to accelerate action.
"There have been some initiatives in different countries to address racism, but for the most part they are piecemeal. They fall short of the comprehensive evidence-based approaches needed to dismantle the entrenched structural, institutional and societal racism that has existed for centuries, and continues to inflict deep harm today," said Nada Al-Nashif, who will present the report to the UN Human Rights Council on Monday.
Triggering change
The report describes international, national and local initiatives that have been taken, towards ending the scourge of racism.
These include an Executive Order from the White House on advancing effective, accountable policing and criminal justice practices in federal law enforcement agencies; an Anti-Racism Data Act in British Columbia, Canada; measures to evaluate ethnic profiling by police in Sweden; and census data collection to self-identify people of African descent in Argentina.
The European Commission has issued guidance on collecting and using data based on racial or ethnic origin; formal apologies issued, memorialization, revisiting public spaces, and research, to assess links to enslavement and colonialism in several countries.
'Barometer for success'
The report notes that poor outcomes continue for people of African descent in many countries, notably in accessing health and adequate food, education, social protection, and justice – while poverty, enforced disappearance and violence continues.
It highlights "continuing…allegations of discriminatory treatment, unlawful deportations, excessive use of force, and deaths of African migrants and migrants of African descent by law enforcement officials"
"The barometer for success must be positive change in the lived experiences of people of African descent," continued Ms. Al-Nashif.
"States need to listen to people of African descent, meaningfully involve them and take genuine steps to act upon their concerns."
Higher death rates
Where available, recent data still points to disproportionately high death rates faced by people of African descent, at the hands of law enforcement, in different countries.
"Families of African descent continued to report the immense challenges, barriers and protracted processes they faced in their pursuit of truth and justice for the deaths of their relatives", the report says.
It details seven cases of police-related deaths of people of African descent, namely George Floyd and Breonna Taylor (US); Adama Traoré (France); Luana Barbosa dos Reis Santos and João Pedro Matos Pinto (Brazil); Kevin Clarke (UK) and Janner [Hanner] García Palomino (Colombia).
While noting some progress towards accountability in a few of these emblematic cases, "unfortunately, not a single case has yet been brought to a full conclusion, with those families still seeking truth, justice and guarantees of non-repetition, and the prosecution and sanction of all those responsible," the report says.
Ms. Al-Nashif called on States to "redouble efforts to ensure accountability and redress wherever deaths of Africans and people of African descent have occurred in the context of law enforcement, and take measures to confront legacies that perpetuate and sustain systemic racism".