Europe fit for the Digital Age: Commission proposes new rules for digital platforms
The Commission has proposed today an ambitious reform of the digital space, a comprehensive set of new rules for all digital services, including social media, online market places, and other online platforms that operate in the European Union: the Digital Services Act and the Digital Markets Act.
European values are at the heart of both proposals. The new rules will better protect consumers and their fundamental rights online, and will lead to fairer and more open digital markets for everyone. A modern rulebook across the single market will foster innovation, growth and competitiveness and will provide users with new, better and reliable online services. It will also support the scaling up of smaller platforms, small and medium-sized enterprises, and start-ups, providing them with easy access to customers across the whole single market while lowering compliance costs. Furthermore, the new rules will prohibit unfair conditions imposed by online platforms that have become or are expected to become gatekeepers to the single market. The two proposals are at the core of the Commission's ambition to make this Europe's Digital Decade.
Margrethe Vestager, Executive Vice-President for a Europe fit for the Digital Age, said: "The two proposals serve one purpose: to make sure that we, as users, have access to a wide choice of safe products and services online. And that businesses operating in Europe can freely and fairly compete online just as they do offline. This is one world. We should be able to do our shopping in a safe manner and trust the news we read. Because what is illegal offline is equally illegal online."
Commissioner for Internal Market Thierry Breton said: "Many online platforms have come to play a central role in the lives of our citizens and businesses, and even our society and democracy at large. With today's proposals, we are organising our digital space for the next decades. With harmonised rules, ex ante obligations, better oversight, speedy enforcement, and deterrent sanctions, we will ensure that anyone offering and using digital services in Europe benefits from security, trust, innovation and business opportunities."
Digital Services Act
The landscape of digital services is significantly different today from 20 years ago, when the eCommerce Directive was adopted. Online intermediaries have become vital players in the digital transformation. Online platforms in particular have created significant benefits for consumers and innovation, have facilitated cross-border trading within and outside the Union, as well as opened up new opportunities to a variety of European businesses and traders. At the same time, they can be used as a vehicle for disseminating illegal content, or selling illegal goods or services online. Some very large players have emerged as quasi-public spaces for information sharing and online trade. They have become systemic in nature and pose particular risks for users' rights, information flows and public participation.
Under the Digital Services Act, binding EU-wide obligations will apply to all digital services that connect consumers to goods, services, or content, including new procedures for faster removal of illegal content as well as comprehensive protection for users' fundamental rights online. The new framework will rebalance the rights and responsibilities of users, intermediary platforms, and public authorities and is based on European values – including the respect of human rights, freedom, democracy, equality and the rule of law. The proposal complements the European Democracy Action Plan aiming at making democracies more resilient.
Concretely, the Digital Services Act will introduce a series of new, harmonised EU-wide obligations for digital services, carefully graduated on the basis of those services' size and impact, such as:
Rules for the removal of illegal goods, services or content online;
Safeguards for users whose content has been erroneously deleted by platforms;
New obligations for very large platforms to take risk-based action to prevent abuse of their systems;
Wide-ranging transparency measures, including on online advertising and on the algorithms used to recommend content to users;
New powers to scrutinize how platforms work, including by facilitating access by researchers to key platform data;
New rules on traceability of business users in online market places, to help track down sellers of illegal goods or services;
An innovative cooperation process among public authorities to ensure effective enforcement across the single market.
Platforms that reach more than 10% of the EU's population (45 million users) are considered systemic in nature, and are subject not only to specific obligations to control their own risks, but also to a new oversight structure. This new accountability framework will be comprised of a board of national Digital Services Coordinators, with special powers for the Commission in supervising very large platforms including the ability to sanction them directly.
Digital Markets Act
The Digital Markets Act addresses the negative consequences arising from certain behaviours by platforms acting as digital "gatekeepers" to the single market. These are platforms that have a significant impact on the internal market, serve as an important gateway for business users to reach their customers, and which enjoy, or will foreseeably enjoy, an entrenched and durable position. This can grant them the power to act as private rule-makers and to function as bottlenecks between businesses and consumers. Sometimes, such companies have control over entire platform ecosystems. When a gatekeeper engages in unfair business practices, it can prevent or slow down valuable and innovative services of its business users and competitors from reaching the consumer. Examples of these practices include the unfair use of data from businesses operating on these platforms, or situations where users are locked in to a particular service and have limited options for switching to another one.
The Digital Markets Act builds on the horizontal Platform to Business Regulation, on the findings of the EU Observatory on the Online Platform Economy, and on the Commission's extensive experience in dealing with online markets through competition law enforcement. In particular, it sets out harmonised rules defining and prohibiting those unfair practices by gatekeepers and providing an enforcement mechanism based on market investigations. The same mechanism will ensure that the obligations set out in the regulation are kept up-to-date in the constantly evolving digital reality.
Concretely, the Digital Markets Act will:
Apply only to major providers of the core platform services most prone to unfair practices, such as search engines, social networks or online intermediation services, which meet the objective legislative criteria to be designated as gatekeepers;
Define quantitative thresholds as a basis to identify presumed gatekeepers. The Commission will also have powers to designate companies as gatekeepers following a market investigation;
Prohibit a number of practices which are clearly unfair, such as blocking users from un-installing any pre-installed software or apps;
Require gatekeepers to proactively put in place certain measures, such as targeted measures allowing the software of third parties to properly function and interoperate with their own services;
Impose sanctions for non-compliance, which could include fines of up to 10% of the gatekeeper's worldwide turnover, to ensure the effectiveness of the new rules. For recurrent infringers, these sanctions may also involve the obligation to take structural measures, potentially extending to divestiture of certain businesses, where no other equally effective alternative measure is available to ensure compliance;
Allow the Commission to carry out targeted market investigations to assess whether new gatekeeper practices and services need to be added to these rules, in order to ensure that the new gatekeeper rules keep up with the fast pace of digital markets.
Next steps
The European Parliament and the Member States will discuss the Commission's proposals in the ordinary legislative procedure. If adopted, the final text will be directly applicable across the European Union.
Background
The Digital Services Act and the Digital Markets Act are the European answer to the deep reflection process in which the Commission, EU Member States and many other jurisdictions have engaged in recent years to understand the effects that digitalisation – and more specifically online platforms – have on fundamental rights, competition, and, more generally, on our societies and economies.
The Commission consulted a wide range of stakeholders in preparation of this legislative package. During the summer of 2020, the Commission consulted stakeholders to further support the work in analysing and collecting evidence for scoping the specific issues that that may require an EU-level intervention in the context of the Digital Services Act and the New Competition Tool, which served as basis for the proposal on the Digital Markets Act. The open public consultations in preparation of today's package, which ran from June 2020 to September 2020, received more than 3000 replies from the whole spectrum of the digital economy and from all over the world.
Innovation performance keeps improving in EU Member States and regions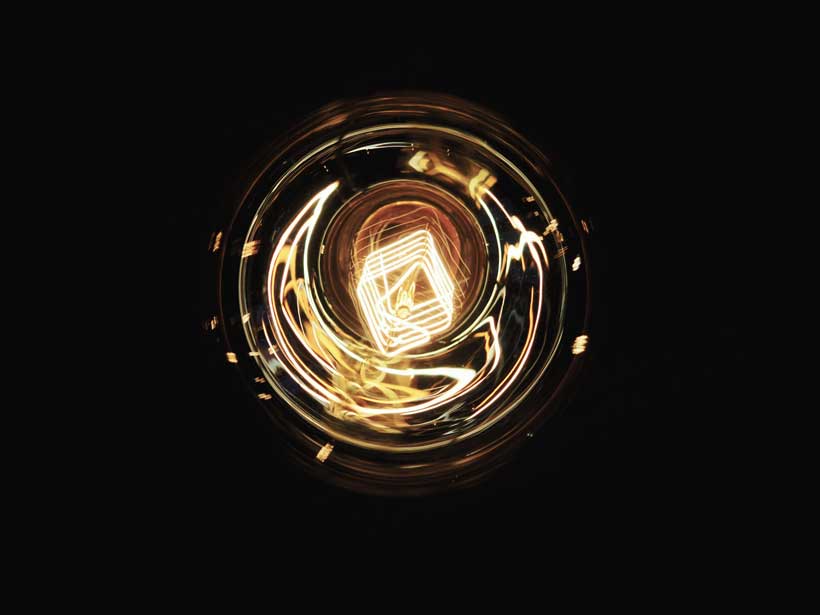 The Commission has today released the European Innovation Scoreboard 2021, which shows that Europe's innovation performance continues to improve across the EU. On average, innovation performance has increased by 12.5% since 2014. There is continued convergence within the EU, with lower performing countries growing faster than higher performing ones, therefore closing the innovation gap among them. According to the 2021 Regional Innovation Scoreboard also published today, this trend applies to innovation across EU regions. In the global landscape, the EU is performing better than its competitors like China, Brazil, South Africa, Russia, and India, while South Korea, Canada, Australia, the United States, and Japan have a performance lead over the EU. This year's European Innovation Scoreboard is based on a revised framework, which includes new indicators on digitalisation and environmental sustainability, bringing the scoreboard more in line with the EU political priorities.
Key findings
Based on their scores, EU countries fall into four performance groups: Innovation leaders, Strong innovators, Moderate innovators and Emerging innovators.
Sweden continues to be the  EU Innovation Leader, followed by Finland, Denmark and Belgium, all with innovation performance well above the EU average.
The performance groups tend to be geographically concentrated, with the Innovation Leaders and most Strong Innovators being located in Northern and Western Europe, and most of the Moderate and Emerging Innovators in Southern and Eastern Europe.
On average, the innovation performance of the EU has increased by 12.5 percentage points since 2014. Performance has increased the most in Cyprus, Estonia, Greece, Italy and Lithuania.
Five Member States witnessed an improvement in performance of 25 percentage points or more (Cyprus, Estonia, Greece, Italy and Lithuania). Four Member States had a performance improvement of between 15 and 25 percentage points (Belgium, Croatia, Finland, and Sweden). For eight Member States, performance improved between 10 and 15 percentage points (Austria, Czechia, Germany, Latvia Malta, Netherlands, Poland and Spain). The remaining 10 Member States witnessed an improvement in performance of up to ten percentage points.
Comparing the EU average to a selection of global competitors, South Korea is the most innovative country, performing 36% above the score of the EU in 2014 and 21% above the EU in 2021. The EU is ahead of China, Brazil, South Africa, Russia, and India in this year's EIS, while Canada, Australia, the United States, and Japan have a performance lead over the EU.
Innovation performance has increased for 225 regions out of the total of 240 regions over the period since 2014. There has been a process of convergence in regional performance over time, with decreasing performance differences between regions.
The most innovative region in Europe is Stockholm in Sweden, followed by Etelä-Suomi in Finland, and Oberbayern in Germany. Hovedstaden in Denmark is in fourth place, and Zürich in Switzerland is in fifth place.
Members of the College said:
Thierry Breton, Commissioner for Internal Market, said: "European innovations like the technologies at the heart of new COVID-19 vaccines have been crucial to fighting and overcoming the current pandemic. The EU's improved innovation performance is a very positive signal. Investing in innovation is investing in our ability to be at the technological forefront for a sustainable, digital and resilient economy and society."
Mariya Gabriel, Commissioner for Innovation, Research, Culture, Education and Youth, said: "Europe's commitment to innovation is shown by its continuous improvement in innovation performance. All EU Member States and regions are investing more on innovation and the innovation gap in the EU is decreasing. In support of Europe's innovation capacity, Horizon Europe will promote excellence and support top researchers and innovators to drive the systemic changes needed to ensure a green, healthy and resilient Europe."
Elisa Ferreira, Commissioner for Cohesion and Reforms, said: "Innovation is increasingly one of the deciding factors to promote development and convergence across the European. While these important reports highlight the progress made in much of Europe, a significant innovation divide still remains, particularly for less developed and peripheral regions. Addressing the innovation divide is critical for economic, social and territorial cohesion. Cohesion funds will continue to promote smart and place based innovation strategies."
Background
The European innovation scoreboard provides a comparative analysis of innovation performance in EU countries, other European countries and regional neighbors. It assesses relative strengths and weaknesses of national innovation systems and helps countries identify areas they need to address. The first European innovation scoreboard was released in 2001. The European Innovation Scoreboard demonstrates the commitment of the EU and its Member States to research and innovation that is based on excellence and that it is competitive, open and talent-driven. It also supports the development of policies to enhance innovation in Europe and inform policy makers in the rapidly evolving global context. Moreover, research and innovation is an essential part of the coordinated EU response to the coronavirus crisis, supporting also Europe's sustainable and inclusive recovery. Measuring innovation performance is a key element in achieving this goal.
About two-thirds of Europe's productivity growth over the last decades has been driven by innovation, according to the report 'Science, Research and Innovation performance of the EU, 2020 (SRIP)'. Research and innovation boost the resilience of our production sectors, the competitiveness of our economies and the digital and ecological transformations of our societies. They also ensure preparedness for the future and are critical to deliver on the European Green Deal and on the Digital Compass.  Horizon Europe, the EU's research and innovation programme for the years 2021-2027 with a budget of €95.5 billion, will help accelerate Europe's environmental and digital transformations. Over the same period, cohesion policy will invest over €56.8 billion in research and innovation capacities, digitalisation and skills to support the innovative and green economic transformation of the European regions. These aims also lie at the core of the EU's updated Industrial Strategy, which proposes new measures to strengthen the resilience of our Single Market. The Strategy also proposes measures to respond to our dependencies in key strategic areas as well as accelerate the green and digital transitions – all of which will be instrumental in boosting the EU's performance in innovation. In addition, the European Research Area (ERA) will create a single and borderless market for research, innovation and technology, based on excellence, while at the same time boosting the market uptake of research and innovation results across the EU.
EU clears way for the EU Digital COVID Certificate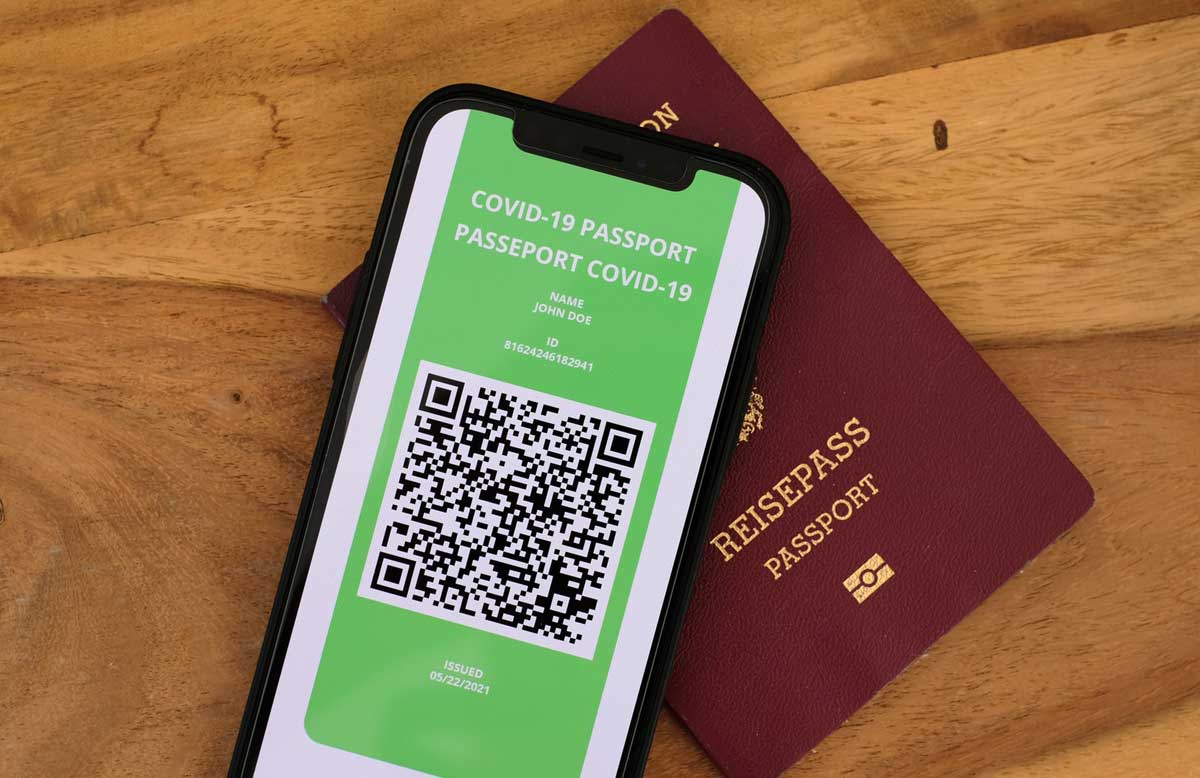 Today, the Presidents of the three EU institutions, the European Parliament, the Council of the EU and the European Commission attended the official signing ceremony for the Regulation on the EU Digital COVID Certificate, marking the end of the legislative process. On this occasion Presidents David Sassoli and Ursula von der Leyen and Prime Minister António Costa said:
"The EU Digital COVID Certificate is a symbol of what Europe stands for. Of a Europe that does not falter when put to the test. A Europe that unites and grows when faced with challenges. Our Union showed again that we work best when we work together. The EU Digital COVID Certificate Regulation was agreed between our institutions in the record time of 62 days. While we worked through the legislative process, we also built the technical backbone of the system, the EU gateway, which is live since 1 June.
We can be proud of this great achievement. The Europe that we all know and that we all want back is a Europe without barriers. The EU Certificate will again enable citizens to enjoy this most tangible and cherished of EU rights – the right to free movement. Signed into law today, it will enable us to travel more safely this summer. Today we reaffirm together that an open Europe prevails."
EU Digital COVID Certificate
The aim of the EU Digital COVID Certificate is to facilitate safe and free movement inside the EU during the COVID-19 pandemic. All Europeans have the right to free movement, also without the certificate, but the certificate will facilitate travel, exempting holders from restrictions like quarantine.
The EU Digital COVID Certificate will be accessible for everyone and it will:
cover COVID-19 vaccination, test and recovery;
be free of charge and available in all EU languages;
be available in a digital and paper-based format;
be secure and include a digitally signed QR code;
Member States shall refrain from imposing additional travel restrictions on the holders of an EU Digital COVID Certificate, unless they are necessary and proportionate to safeguard public health.
In addition, the Commission committed to mobilising €100 million under the Emergency Support Instrument to support Member States in providing affordable tests.
The Regulation will apply for 12 months as of 1 July 2021.
Background
On 17 March 2021, the European Commission presented a proposal to create an EU COVID Certificate to facilitate the safe free movement of citizens within the EU during the pandemic. On 20 May, co-legislators reached a provisional agreement. On 1 June, the technical backbone of the systems, the EU gateway, went live. The gateway allows the verification of the security features contained in the QR codes.
Following the official signature today, the Regulation will enter into application on 1 July, with a phasing-in period of six weeks for the issuance of certificates for those Member States that need additional time.
13 Member States have already started to issue EU Digital COVID Certificates.
EU proposes a strong multilateral trade response to the COVID-19 pandemic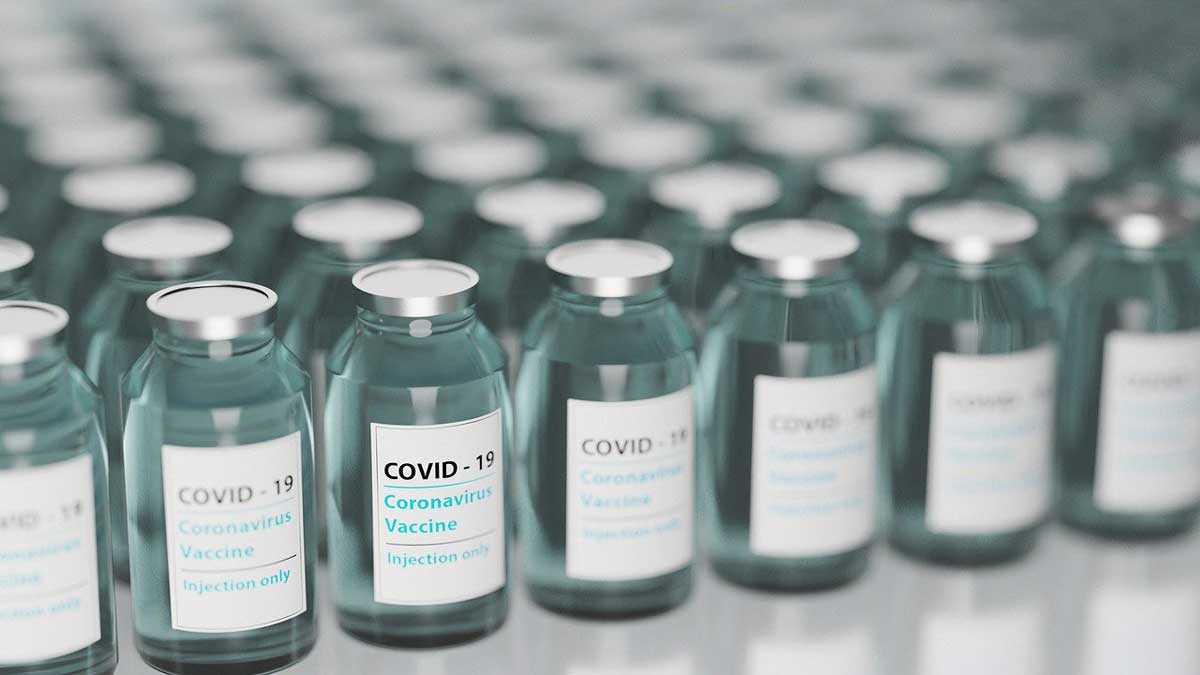 EU has submitted its proposal seeking the commitment of World Trade Organization (WTO) members for a multilateral trade action plan to expand the production of COVID-19 vaccines and treatments, and ensure universal and fair access. With this proposal to the WTO, divided in two communications, the EU underlines the WTO's central role in the response to the COVID-19 pandemic and urges fellow WTO members to agree on a set of commitments, including on intellectual property rights.
President von der Leyen said: "The EU has actively shown solidarity with the world since the beginning of the pandemic. The European Union authorized exports of around half of the total amount of vaccines produced in Europe. Our immediate, urgent goal is to ensure equitable access for low – and middle-income countries, to share vaccines wider and faster. And we continue to help ramping up production. The EU proposes concrete short and medium term solutions to ensure universal access at affordable prices. I am looking forward to discuss with the G7 leaders next week how to achieve this goal. Beyond the current crisis, it is important to ensure global preparedness for future pandemics: diversifying manufacturing so that it is not centralised only in a handful of countries and strengthening the resilience of the healthcare infrastructure in least developed countries".
Executive Vice-President and Commissioner for Trade Valdis Dombrovskis said: "The pandemic is still with us and there can be no room for complacency. We need to urgently concentrate on proposals that accelerate the equitable distribution of COVID-19 vaccines worldwide. In this respect, a strong multilateral trade response could deliver a huge boost in the fight against COVID-19. In reality, the main problem at this moment relates to the lack of sufficient manufacturing capacity to rapidly produce the required quantities. The objective must be to ensure that any available and adequate manufacturing capacity anywhere in the world is used for the COVID-19 vaccines production."
More on the EU's proposal
The EU calls on governments to:
Ensure that COVID-19 vaccines, treatments and their components can cross borders freely;
encourage producers to expand their production, while ensuring that those countries most in need of vaccines receive them at an affordable price, and;
facilitate the use of compulsory licensing within the WTO's existing Agreement on Trade-Related Aspects of Intellectual Property Rights (TRIPS). The TRIPS Agreement already provides this flexibility, which is a legitimate tool during the pandemic that can be used swiftly where needed
The first element aims to limit the use of export restrictions and keep supply chains open. Vaccine-producing countries should be ready to export a fair share of their domestic production. Supply chains are highly interconnected and should not be disrupted. In addition, the EU considers that supplies to the COVAX Facility should never be restricted, and no measures should limit trade in inputs necessary for the production of COVID-19 vaccines and treatments.
The second element calls on governments to strongly encourage and support vaccine manufacturers and developers to expand production and ensure the affordable supply of vaccines to low- and middle-income countries. Such actions could include licensing agreements, the sharing of expertise, tiered pricing including non-profit sales to low-income countries, contract manufacturing and new investments in manufacturing facilities in developing countries. The EU expects all vaccine producers and developers to make concrete pledges that increase supplies to vulnerable developing countries. In this regard, the EU welcomes the commitment of companies such as BioNTech and Pfizer, Johnson & Johnson and Moderna, which have already committed to delivering 1.3 billion doses this year to low-income countries at no profit and to middle-income countries at lower cost.
The third element, on intellectual property, sets out that voluntary licences are the most effective instrument to facilitate the expansion of production and sharing of expertise. Where voluntary cooperation fails, compulsory licences, whereby a government grants a targeted licence allowing a willing producer to make a vaccine without the consent of a patent holder, are a legitimate tool in the context of a pandemic. The EU considers that all WTO members should be ready to:
agree that the COVID-19 pandemic is an exceptional circumstance of national emergency, and that the requirement to negotiate with the rights' holder may be legitimately waived where needed;
support manufacturers that are ready to produce vaccines and/or treatments at affordable prices under a compulsory licence so that the level of remuneration paid by the manufacturer to the patent holder reflects such affordable prices;
agree that the compulsory licence could cover any exports destined to countries that lack manufacturing capacity, including via the COVAX facility.
The EU is also tabling a dedicated communication on intellectual property to the WTO body in charge of implementing the Agreement on Trade-Related Aspects of Intellectual Property Rights (TRIPS Council). Here, the EU provides more detail and clarity on each of the three points on intellectual property and links them with the specific provisions in the TRIPS Agreement. As regards the broad waiver proposed by a number of WTO members, the European Commission, while ready to discuss any option that helps end the pandemic as soon as possible, is not convinced that this would provide the best immediate response to reach the objective of the widest and timely distribution of COVID-19 vaccines that the world urgently needs. Today's proposals aim at achieving that objective in a swift and effective manner.