Blockchain Can Trace Carbon Emissions for Mining, Metals Companies
The World Economic Forum's Mining and Metals Blockchain Initiative ("MMBI"), released a proof of concept that uses distributed ledger technology to track embedded greenhouse gas emissions.
A collaboration between seven leading industry players and the World Economic Forum, the initiative has hit an important stage of development following its launch in October 2019.
The successful completion of the proof of concept, named the COT, a Carbon Tracing Platform will be critical in helping to ensure traceability of emissions from mine to the final product. With a focus on end-to-end traceability, the COT platform uses distributed ledger technology to track CO2 emissions.
The founding members of the MMBI – Anglo American, Antofagasta Minerals, Eurasian Resources Group, Glencore, Klöckner & Co, Minsur, and Tata Steel joined forces in October 2019 to design and explore blockchain solutions to accelerate responsible sourcing in the industry. By pooling resources and costs, the mining and metals companies aim to accelerate future adoption of a solution for supply chain visibility and ESG requirements.
Developed in collaboration with industry experts, supported by the Dutch blockchain champion Kryha and Consortium Advisor Susan Joseph, it not only tests the technological feasibility of the solution, but also explores the complexities of the supply chain dynamics and sets requirements for future data utilization. In doing so, the proof of concept responds to demands from stakeholders to create "mine to market" visibility and accountability.
"There is an increasing demand for metals and minerals, and an increasing demand for sustainable and responsible and traceable supply chains," said Jörgen Sandström, Head of Mining and Metals Industry, World Economic Forum. "There is a potential to create a full value chain view with downstream visibility, and in partnering with regulators and aligning our work with robust ESG standards, sustainability certification schemes and assurance frameworks."
This work lays the foundation for the next phase of the development and reinforces comprehensive feedback sessions with stakeholders. It also supports the MMBI vision to enable emissions traceability throughout complex supply chains and to create "mine to market" visibility and accountability.
"The distributed nature of blockchain technology enables cross-enterprise collaboration and makes it the ultimate networked technology, said Nadia Hewett, Blockchain Project Lead, World Economic Forum. "This opens exciting new possibilities that organizations otherwise would not have the capability to deliver on their own."
Quotes from the industry:
Anglo American:
"We are committed to solving the physical challenges of mining and creating value for all stakeholders as defined in our sustainable mining plan" said Peter Whitcutt, Marketing CEO of Anglo American "By leveraging cross-industry collaboration and the increasingly important role played by technology innovation, MMBI's Proof of Concept can help to unlock the potential of blockchain to support a greater level of reporting transparency and drive responsible sourcing."
Antofagasta Minerals:
"This collaboration and practical development of the Proof of Concept shows us how we can collaborate through new technologies such as blockchain to increase value across the supply chain. Working within MMBI allows us to innovate together by creating the beginnings of a new technical foundation to meet consumer trust, reduce risk, and offers new opportunities", said Ivan Arriagada, CEO of Antofagasta Minerals.
Eurasian Resources Group (ERG):
Commenting on the announcement, Benedikt Sobotka, CEO of Eurasian Resources Group and Co-Chair of the Global Battery Alliance, said: "We believe that enhanced collaboration around blockchain technology is necessary to improve supply chain transparency and reporting on carbon emissions. The MMBI's custom-built blockchain solution will allow customers to verify the environmental impact of the products they use, and we are excited to have entered the next phase of the platform's development."
Klöckner & Co:
"We are seeing collaboration in action by MMBI creating the first Proof of Concept using blockchain technology to help securely track, record and monitor emissions data throughout value chains. This is a great step for forward thinking companies to practically address a sustainable future," said Gisbert Rühl, CEO of Klöckner & Co.
Tata Steel Limited:
"As a responsible corporate, Tata Steel welcomes the opportunity to collaborate and create a sustainable future. MMBI's Proof of Concept is a first practical step to create a solution facilitated by blockchain technology to reduce emissions and conserve the environment," said T V Narendran, CEO & MD of Tata Steel Limited.
Solutions to Strengthen Digital Infrastructure for Learning in India
As part of its Education 4.0 India initiative, the World Economic Forum has launched a new Education 4.0 India Report on how digital and other technologies can address learning gaps and make education accessible to all.
The Education 4.0 India report is the result of a collaboration between the World Economic Forum, the United Nations Children's Education Fund (UNICEF) and YuWaah (Generation Unlimited India). It tracks the progress and findings of the Education 4.0 India initiative, which focuses on how Fourth Industrial Revolution technologies can enhance learning and reduce inequalities in access to education among children in India. The report also explores challenges and identifies solutions that can be realized as scalable interventions to enable India's youth to participate in the evolving workspace.
Education 4.0 India aims to address the disparities in India's education sector and to empower and engage young people. It proposes a roadmap to improve India's school system and serves as a call to action to all stakeholders in the ed-tech space to come together to transform the sector.
The report also provides a framework for the development of scalable pilots that can be implemented by state governments and ecosystem partners. This includes best practices that can augment the existing education ecosystem and be useful for a wide range of stakeholders. The report identifies gaps in foundational literacy and numeracy, teacher professional development, school-to-work transition and connecting the unconnected and suggests solutions with five common building blocks – curriculum, content, capacity, community and digital infrastructure.
Jeremy Jurgens, Managing Director, World Economic Forum, said: "The COVID-19 pandemic has widened the gaps in learning outcomes among school children in India. These gaps have been magnified for children particularly from disenfranchised and vulnerable families who face innumerable socio-economic issues that also have been worsened by the pandemic. Through the Education 4.0 India initiative, the Forum, together with UNICEF India and YuWaah, aims to offer insights and recommendations that transcend the education landscape in India and can achieve global impact. This is the first partnership for the Forum and UNICEF at the country level."
Dhuwarakha Sriram, Chief of Generation Unlimited (YuWaah), Youth Development and Partnerships, UNICEF, said: "UNICEF and YuWaah have been working towards expanding learning, skills development, social impact and economic opportunities for young people in India. Coming together for the Education 4.0 India initiative with the World Economic Forum, the partnership aims to boost the efforts of the Government and private sector in these areas and to implement solutions at scale, while leaving no young person behind. The partnership drives a multistakeholder response to identify challenges, opportunities and priorities to develop solutions that can transform India's education sector."
Terry Durnnian, Chief of Education, UNICEF, said: "With the Education 4.0 initiative, World Economic Forum, UNICEF and YuWaah are working with partners to make education more accessible and inclusive for all children with a focus on the most vulnerable. The partnership aims to reduce drop-out rates, and improve learning outcomes by using more adaptive learning systems and community engagement. It leverages the power of collaborative thinking to identify and frame priority areas that would accelerate the progress on National Education Policy 2020 and be a game changer for the education ecosystem in India."
The Education 4.0 India initiative has convened over 40+ partners from education, technology, private, government, academic and start-up sectors. The report is a result of their deliberations and is aimed at building a robust strategy that can be widely implemented, while being cost-effective and sustainable. Under four themes – foundational literacy and numeracy, teacher professional development, school-to-work transition, and connecting the unconnected – the report identifies gaps and outlines interventions, each substantiated by case studies and an implementation roadmap to bring impact on scale.
French tech start-up wins EU's new Industry of the Future Award with raw-materials prowess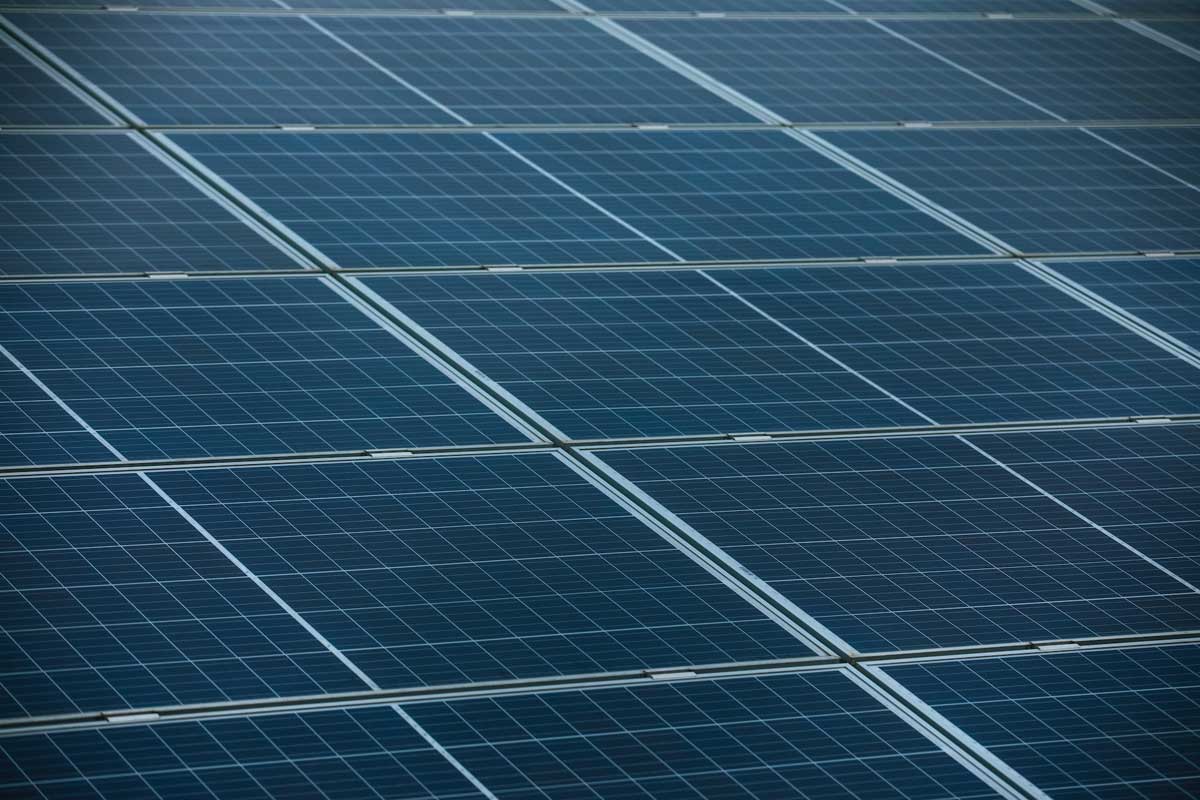 By HORIZON STAFF
For Yohan Parsa, research director at tech start-up ROSI SAS in France, a relatively small Horizon project has made a big difference for the company and for the European Union's economic ambitions.
ROSI, which recycles raw materials from end-of-life solar panels, has just received the EU's first "Industry of the Future Award" for technological research supported by the EU's Horizon programme.
With 700 000 euros from Horizon Europe, the two-year project advanced the company's goal to become a world leader in the reuse of silicon and silver from photovoltaic (PV) waste. ROSI plans to open a recycling plant in France early next year and expand into Germany, Italy and Spain afterwards.
'It was the transition from the lab to the factory that became possible with the EU support,' Parsa said in Brussels on 28 September after accepting the award on behalf of ROSI. 'We can now move to the industrial scale.'
Fine fit
The project, called Ramp-PV and ending this month, ticks a number of key EU policy boxes.
Amid heightened geopolitical tensions, it promises to enhance Europe's strategic autonomy by extending the domestic availability of valuable raw materials for industries including solar, electronics and batteries.
In reducing industrial waste, the project also helps the European economy to become more sustainable, or "circular".
In addition, Ramp-PV bolsters the European Green Deal climate goals. While solar panels produce renewable power needed to counter global warming, their silicon and silver ingredients entail energy-intensive production that is itself a source of carbon-dioxide emissions.
Furthermore, Ramp-PV contributes to European workplace-safety goals by developing low-temperature chemical processes used in recovering the raw materials embedded in solar panels. What's more, the chemicals are mild kinds that, unlike acid for example, pose fewer hazards.
Young champion
'We need champions of change and innovation for our industry to continue bringing prosperity for all Europeans,' Mariya Gabriel, European Commissioner for Innovation, Research, Culture, Education and Youth, said when announcing the award. 'Developing new solutions that save raw materials could not come at a better time.'
Of the two runner-up projects, one focused on digital security for manufacturers, particularly in the aviation, automotive and ship industries. The other centred on robotics in manufacturing and ways to enhance human-robot collaboration.
The Industry of the Future Award recognises EU-funded projects whose results, in the words of the European Commission, 'make European industry more resilient, sustainable and human-centric.' To be eligible, a project needs to have started after August 2018.
ROSI, based in Grenoble, was barely in existence then. The company was founded in late 2017 and began the Ramp-PV project in November 2020. It has around 20 employees.
To date, ROSI has been developing the processes and technologies for extracting high-purity materials – copper is another – from photovoltaic waste and reintegrating them into key industries including solar.
Growth chart
By early 2022, the company reached the industrial-equipment test phase and announced a plan to create a factory near Grenoble.
The French plant will recycle 3 000 tonnes a year of solar panels starting in 2023, extracting 90 tonnes of silicon, 30 tonnes of copper and 2.5 tonnes of silver, according to Parsa, who said ROSI's number of employees would roughly double at this stage.
Within two years, the plant's recycling capacity for the panels will increase to 10 000 tonnes, he said.
ROSI will integrate recovered silicon back into solar panels while looking for other potential users for this material including semiconductors and batteries, said Parsa. Recovered copper and silver will probably go into industries other than solar, he said.
The company's expansion plans beyond France will begin in Germany and then extend to Italy and Spain.
'We are quite advanced in Germany, but it's not a done deal,' Parsa said. 'In all three countries we are looking for partners because we need the help of local players.'
While being coy about the precise timetable for ROSI's planned ventures outside France, he signalled those – along with the imminent French recycling activity – would have been a more distant prospect without Horizon funding for Ramp-PV.
'If we had not had the EU support, we would not have reached this point as fast as we did,' Parsa said. 'Ramp-PV enabled us to conduct trials on new equipment and accelerated our whole business plan.'
This article was originally published in Horizon, the EU Research and Innovation Magazine.
How shipping can contribute to a more sustainable future
This year's theme – 'New technologies for greener shipping' – promotes innovation and solutions that support a transition in the sector. Maritime transport represents more than 80 per cent of global trade, UN Secretary-General António Guterres said in his message for the Day.
Meanwhile, the war in Ukraine –and the Black Sea Grain Initiative – have highlighted the vital role shipping plays in feeding the world.
Curb shipping emissions
"As shipping continues to connect humanity, it must play an essential part in achieving the Sustainable Development Goals (SDGs) and building a fair and prosperous future for people and planet," he said.
The UN chief stressed that the maritime sector "must accelerate its voyage to decarbonization." Emissions from shipping are projected to grow considerably unless there is concerted global action, he warned.
"Governments and private companies need to work together to harness innovative technologies such as digitalization and automation and foster a just transition that includes developing countries and promotes renewable energy and alternative fuels," he said.
"The vessels to be deployed in this decade will determine whether the shipping sector achieves net zero emissions by 2050. Smarter and greener zero emission ships must become the default choice and commercially available for all by 2030."
Concern for seafarers
The celebrations on World Maritime Day provide a platform to showcase inclusive maritime innovation, research and development, and the demonstration and deployment of new technologies.
This year's theme opens up a larger conversation about where shipping is headed, and how digitalization and automation can support the sector, said Kitack Lim, Secretary-General of the International Maritime Organization (IMO).
"But technological solutions for cleaner, safer and more sustainable shipping must also benefit people," he stressed. "In this regard, the impact on seafarers and other marine personnel, including the need for training, must be considered."
The theme also entails support for developing nations, particularly small island developing states (SIDS) and least developed countries (LDCs).
Saving lives at sea
In related developments, the World Meteorological Organization (WMO) is using the Day to underscore the importance of marine meteorology to ensure safety at sea.
WMO has released a new publication and video showcasing how it works with partners, including national meteorological services and IMO, in providing forecasts and early warnings to save lives.
The growing impacts of climate change and more extreme weather are making marine meteorological services more critical than ever before, according to the UN agency.
"This has been underlined yet again by a recent succession of tropical cyclones in the Atlantic and Northwest Pacific, which have led to hazardous shipping conditions. Forecasts and warnings are essential to protect vessels, their cargo and sailors," it said.
WMO is committed to the International Convention for Safety of Life at Sea, known as the SOLAS convention, through the broadcast of meteorological maritime safety information as part of the IMO Global Maritime Distress and Safety System (GMDSS).
The SOLAS convention is generally regarded as the most important of all international treaties concerning the safety of merchant ships.
It was first adopted in 1914, in response to the Titanic disaster.