From September 27 to November 10, the Armenian Republic of Artsakh (Nagorno-Karabakh) in the South Caucasus was exposed to a genocidal assault at the hands of Azerbaijan and Turkey. The entire world watched while the aggressors committed many crimes and indiscriminately shelled the indigenous lands of Armenians.
Turkey also sent Azerbaijan mercenaries from Syria with known affiliations to Islamic radical groups. This was confirmed by a recent United Nations report, as well as by the testimonies of many Syrian mercenaries and reports by international media outlets.
Together with Azerbaijani military forces, they perpetrated war crimes against Armenians. They murdered civilians, injured journalists and targeted homes, forests, hospitals, churches and cultural centers, among other non-military targets. They used white phosphorus and cluster munitions in violation of international law. At least 90,000 Armenians were forced to abandon their ancestral lands in Artsakh as a result.
The war finally halted after 45 days as a result of the Russia-brokered agreement imposed on Armenia.
According to the agreement, there would be "an exchange of prisoners of war and other detained persons and bodies of the dead." However, even after the signing of the agreement, multiple videos emerged showing Azeri military members and their partners beheading, mutilating and dismembering captured Armenian civilians and prisoners of war. These gruesome crimes were filmed and proudly posted on social media by Azerbaijani soldiers themselves.
On December 7, for example, Azerbaijanis uploaded yet another video of a beheading on one of their many Telegram channels. In the video, a soldier of the Azerbaijani special forces is seen beheading an elderly Armenian civilian while his fellow soldiers videotaped the war crime. The elderly Armenian man was begging for his life.
As these ISIS-like crimes were being committed against Armenians, Turkish and Azerbaijani soldiers participated in a military "victory parade" in Azerbaijan's capital city of Baku on December 10. The parade, organized to celebrate the countries' joint "military victory" over Artsakh, was attended by Turkish President Recep Tayyip Erdogan and Azerbaijan's President Ilham Aliyev.
During the "victory parade," Erdogan delivered a speech in which he praised Enver Pasha, one of the planners of Ottoman Turkey's 1914-1923 Christian genocide, which cost the lives of around 1.5 million Armenians and at least one million Greeks and Assyrians. The Ottoman military march was also played during the event.
Erdogan referred to the 1918 Islamic Army of the Caucasus created by Enver Pasha and led by the Ottoman commander, Nuri Pasha. The Islamic Army of the Caucasus was responsible for the massacres to eliminate the non-Muslim population of Baku, mainly Armenians. Erdogan said:
"Today is the day when the souls of Nuri Pasha, Enver Pasha and the brave soldiers of the Islamic Army of the Caucasus are blessed."
Erdogan also confirmed Turkey's support for the recent Azeri assault against Armenians. According to the official website of Turkey's Presidency, "Turkey, with all its institutions and organizations, supported Azerbaijan's fight from the very beginning, underlined President Erdoğan, further stressing that it will continue to stand by the brotherly Azerbaijan with all its capabilities."
During his speech Aliyev claimed that the Armenian capital of Yerevan, Armenia's Lake Sevan and the Syunik (Zangezur) region in southern Armenia are "historic lands of Azerbaijan."
This was not the first time Aliyev referred not only to Artsakh but also to the Republic of Armenia as "Azerbaijani lands." In 2018, for instance, Aliyev referred to the same Armenian regions as "historic lands of Azerbaijan." "Azerbaijanis' return to those territories," he added, "is our political and strategic goal, and we need to work step-by-step to get closer to it."
Meanwhile, the Russia-brokered agreement appears not to provide security for Artsakh. On December 11, Azerbaijan violated the agreement by launching an attack against Artsakh's Hadrut district. Aliyev, however, blamed Armenia for the attacks, threatening to "break its head with an iron fist" and added, "This time, we will destroy them completely."
Dr. Anahit Khosroeva, a genocide scholar and historian based in Yerevan, said:
"The recent Azeri attack against the villages in Hadrut breaks my trust in the agreement. Russian troops did not immediately stop the attack. People in Artsakh's capital, Stepanakert, think that the safety of their city is at risk, as well. There is massive diplomatic uncertainty concerning the agreement. How effective it will be and how committed Russian troops will be to protecting the security of Artsakh remains to be seen."
Khosroeva also criticized the dominant media narrative concerning the war against Artsakh:
"The international media adopted this incredibly misleading narrative which tries to put equal blame on 'both sides'. Can they not see the difference between the perpetrator and the victim? Who started the war and who committed an ethnic cleansing campaign is obvious: Azerbaijan and Turkey. Yet, much of the international media stuck to this unethical and false narrative and whitewashed Azerbaijani crimes, which misinformed the world community and has cost so many innocent lives.
"For 45 days during the war, our cities were bombed incessantly. But the international community did not care. They just watched as Azerbaijan, Turkey and jihadists massacred our people. At the very least they should now try the perpetrators in international courts for their crimes."
Khosroeva noted that the UN Office on Genocide Prevention and the Responsibility to Protect is clear about the definition and punishment of war crimes:
"The UN says that lists of war crimes can be found in both international humanitarian law and international criminal law treaties, as well as in international customary law.
"According to the 8th article of the Rome Statute of the International Criminal Court, several acts constitute war crimes such as 'willful killing; torture or inhuman treatment, including biological experiments; willfully causing great suffering, or serious injury to body or health; extensive destruction and appropriation of property, not justified by military necessity and carried out unlawfully and wantonly; compelling a prisoner of war or other protected person to serve in the forces of a hostile power; willfully depriving a prisoner of war or other protected person of the rights of fair and regular trial; unlawful deportation or transfer or unlawful confinement; and taking of hostages.' Azerbaijan and Turkey committed all these and more against Armenians during and after the war.
"Given Erdogan's statements about Enver Pasha, it seems that Erdogan pursues an annihilationist policy that aims at completing the Armenian Genocide which his Ottoman ancestors started."
Journalist Lika Zakaryan was in Stepanakert during the war and reported on it daily. "During the 45-day war," she said, "people in Artsakh expected the world to do something to stop Azerbaijan and Turkey – to take concrete actions but not to stay silent, and stop calling on 'both sides to de-escalate.' They waited for the world to make the perpetrator and aggressor, Azerbaijan, stop its attacks. But it never happened."
Zakaryan is also concerned about the agreement:
"I do not think it can provide full security for Artsakh," she said. "No peacekeepers can provide it when in some places there are only 30 meters between Artsakh and Azerbaijan. I think the biggest risk concerning the agreement is the giving of Karvachar and Lachin districts to Azerbaijan, which turns Artsakh into an enclave.
"Azerbaijan remains a major threat to us. People here are scared of a second Armenian genocide, an even more suffocating blockade, and a new war. And until Azerbaijan is brought to account for its war crimes, these possibilities will remain."
Turkey and Azerbaijan's genocidal assault against Armenians are mainly propelled by two reasons:

1) The traditional Turkish/Azeri genocidal hatred against Armenians and Christianity, and
2) Turkey's goal of pan-Turkist expansionism, which Turkey also calls the "Red Apple" doctrine.
One month before Azerbaijan and Turkey attacked Artsakh, the Director of Communications of the Turkish presidency, FahrettinAltun, shared a video of what he called the "Red Apple" anthem on his Twitter account on August 24. He wrote:
"For us, the Red Apple means great and strong Turkey. It is the sacred march of our nation that made history from Manzikert to July 15. The Red Apple is a great plane tree that provides shade for the downtrodden to refresh. The Red Apple is what the entire humanity has longed for from Gibraltar to Hedjaz and from the Balkans to Asia."
The video presents the Turkish military and Erdogan as heirs to the medieval Turkic Seljuk dynasty, as well as to the Ottoman Empire.
According to the pro-government newspaper Hürriyet:
"The Red Apple image, one of the most important symbols of Turkish nationalism, symbolizes a goal and purpose for Turkish states. It refers to a place to be reached, or a town to be conquered. It sometimes expresses the ideal of establishing a state, sometimes the ideal of world domination, and sometimes the ideal of Turkish unity…. Red apple is a symbol of jihad carried out especially towards Western countries during the Ottoman period."
The "Red Apple" image is believed to have first emerged among the Central Asian Turks. According to the anti-government newspaper Sözcü:
"As a trait of the Turkish state tradition, Red Apple represents the idea that the Turkish state should rule over other states and nations across the world. After oral literature, it [i.e., the Red Apple doctrine] was first passed to written sources through the Oğuzname [the name of several documents about the myths of the Turks]. According to a Turkish tradition, which is also mentioned in the Oghuz and Göktürk [Turkic tribes in the Central Asia] inscriptions, it is believed that the Turkish khan [ruler] is the khan of not only the Turks but of the whole world and that conquests were made in accordance with this principle.
"They [Turks] believed that God entrusted the world sovereignty to the Turks. It is seen as a very effective motif in the state tradition of the Huns, Göktürks and Seljuks [Turkic tribes from Central Asia]. According to Oğuzhan [the king of the Turkic people in Central Asia], the sky is the tent of the state and the sun is the flag. This idea included not only Turks' thoughts of state administration, but also the very old principles of the Turkish religion."
Turkic peoples are not natives of Asia Minor or the South Caucasus. They are originally from Central Asia and invaded the region starting in the eleventh century. Armenians, however, are an indigenous people of the land and have resided there for millennia. Throughout the centuries, however, Armenians have been assaulted by Turkic peoples several times. Among the greatest of these assaults were the 1071 Seljuk Turkic invasion of the Armenian town of Manzikert in the Greek Byzantine Empire and the 1914-23 Christian genocide by Ottoman Turkey.
According to "Red Apple" ideology, the presence of Armenians in Artsakh and Armenia is viewed as a barrier preventing a Turkic Islamic corridor among Azerbaijan, Turkey and other Turkic Muslim countries. Hence, Turkey and Azerbaijan appear to aim at erasing Armenia from the map. To this end, they commemorate the perpetrators of the Christian Genocide by Ottoman Turkey and claim the historically Armenian lands, including Yerevan. The Turkish government remains proud of its history, filled with many crimes against Armenians and other Christians, and thus continues committing further crimes against the descendants of the genocide survivors.
However, Erdogan's regime will not stop at Artsakh, as Turkey's imperialist agenda does not only target Armenians. Erdogan has publicly announced his regime's neo-Ottomanist goals for years. If Turkey and Azerbaijan achieve their expansionist goals in the South Caucasus, they will continue targeting and trying to expand their influence and even territories through parts of Europe, the Middle East, Africa, and Asia, which the Ottoman Empire occupied for centuries. Turkey already occupies northern Cyprus and northeast Syria, which the international community ignores. And reports have recently surfaced that Turkey is allegedly preparing to send jihadist fighters from eastern Syria to Jammu and Kashmir to help Pakistan.
The unprovoked aggression by the Turkish-Azeri armies against Armenians once again demonstrates that the Turkish state sees the Armenian Genocide as "unfinished business." Enver Pasha, whom Erdogan praised in Baku, was one of the leaders of the Ottoman Committee of Union and Progress, also known as the "Unionists," who planned and perpetrated the Armenian Genocide.
Prominent sociologist OhannesKılıçdağı noted in an article he recently penned that for both the pan-Turkist ideology represented by the Unionists and the Kemalist ideology that established Turkey, wiping out Armenia remains a goal. Kılıçdağıwrote:
"For both the Unionists before Kemalism and the Unionists continuing their existence under the name of Kemalism, Armenia is a 'road accident' or a 'historical accident' that should have never happened. It was the result of an unexpected 'last minute' resistance of the exhausted Armenians after the genocide. I think that eliminating this road accident is still alive as a target for Turkey's military and civilian government mechanisms."
Given Turkey's and Azerbaijan's hostile statements and murderous aggression against Armenians, it is not an overstatement to say that the security of the rest of Artsakh and Armenia is at risk. A full century after the Armenian Genocide, Armenians are still exposed to a genocidal assault by Turkey and its ally, Azerbaijan. And sadly, the world is still standing idly by.
About the author: Uzay Bulut is a Turkish journalist and political analyst formerly based in Ankara. Her writings have appeared in The Washington Times, The American Conservative, The Christian Post, The Jerusalem Post, and Al-Ahram Weekly. Her work focuses mainly on human rights, Turkish politics and history, religious minorities in the Middle East, and antisemitism.
The Solution to Ending the War in Ukraine Lies in the Ability to Get the Other Side's Point of View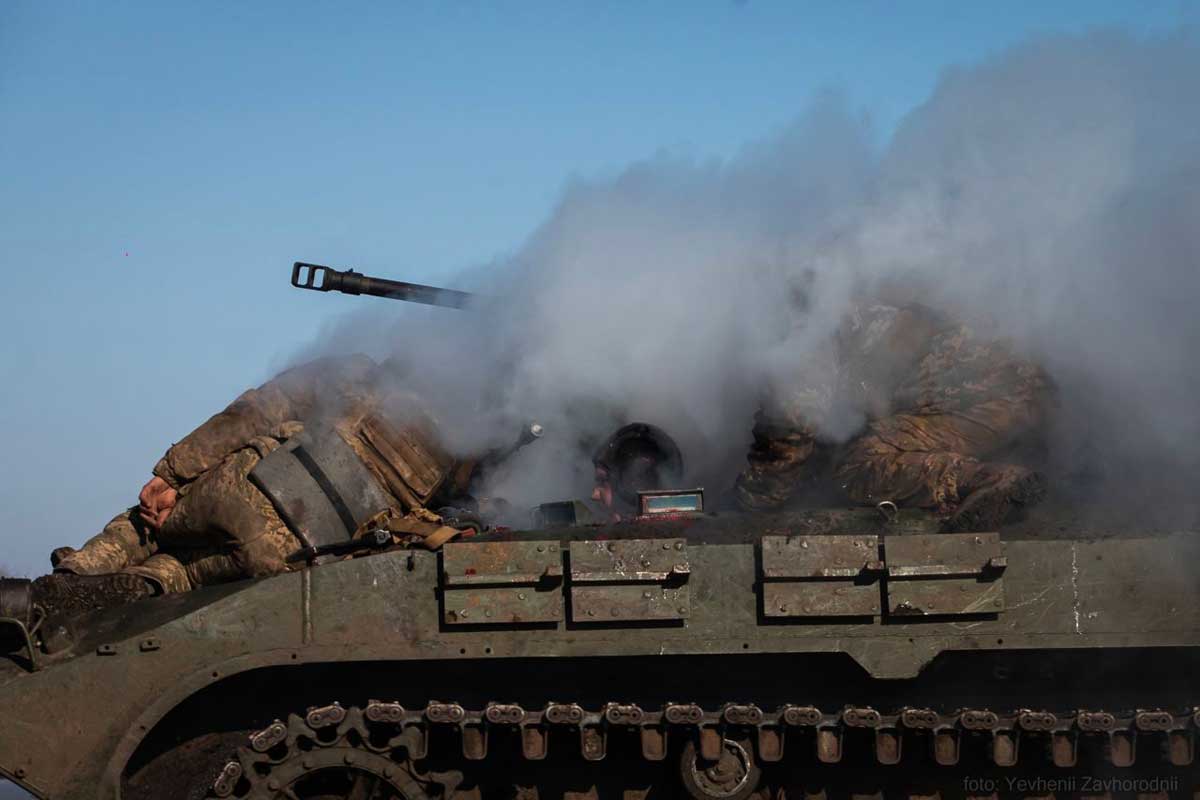 This is so simple, so obvious, that anyone ought to see the truth of it at a glance, yet we ignore it. The key to solving the conflict lies in the ability to see things from a person or nation's angle as well as from your own. If there is any chance to end this bloody and devastating war where billions of treasures are spent to bend the arc of history and new military alliances are evolving and responsible to prolong the loss of life, then one ought to think in terms of the opposing side's point of view.
So, the only way on earth to influence the opposing nations is to determine what each leader seeks and show them how to get it. Instead of the never-ending condemnation of each other, let's try to understand and figure out why they do what they do. That is more beneficial and intriguing than criticism that only breeds resentment and pride rather than tolerance and perhaps a level of sympathy. Simply put, God himself does not propose to judge man until the end of his days. Why should you and me?
Taking a tip from Benjamin Franklin where his success in diplomacy was to speak ill of no man and to speak all the good, I know of everybody. Any fool can criticize, condemn, and complain -and most fools do. It takes character and self-control to be understanding.
First, it is important to understand the recently annexed Donbas regions in eastern Ukraine and the Crimea are just as much the historical homelands to both Russia as Ukraine over centuries of war, political upheaval, and shifting control. Fast forward to 1918, troops loyal to the Ukrainian People's Republic took control of parts of the Donbas with the help of its German ally. Then in 1932, millions of Ukrainians died of starvation when Soviet leader Joseph Stalin confiscated their land.
WW II witnessed further upheaval when Germany occupied the region for resources and forced labor until the Red Army offensive in 1943 returned the Donbas to the Soviet Union. By 1959, there was 2.5 million Russians living in the Donbas; resulting in educational reforms and attempts to eliminate the Ukrainian language. More recently the economy collapsed through the 1990's where divisions have since escalated with Ukrainians seeking closer ties to the West and Russian separatists taking over key government buildings and declaring a republic.
Furthermore, the history behind the annexation of Crimea by Russia is not short of its own upheavals. With NATO threatening to expand into Ukraine following missile systems set up in Poland and Romania within striking distance of Russian cities, President Putin made a national security decision to annex Crimea. Sevastopol, the Crimean port city where the Russian Black Sea Fleet calls home is a strategic harbor patrolling the shipping routes from Russia and the Don River to Turkey and Southeastern Europe. Russia reclaimed Crimea from Germany in 1944; and a decade afterwards in 1954; the Soviet Premier Nikita Khrushchev handed over Crimea to Ukraine on the 300-year anniversary of Russia's annexation of Ukraine. Understandably, Putin reclaimed Crimea and its Russian speaking population; and could not permit the Sevastopol Naval base to fall into the control of NATO.
This current war in Ukraine is yet another pivotal moment in a lengthy and tumultuous history that will be added to a long list of regional conflicts that now has the added global component of NATO-creep with the American-led West injecting itself into the conflict followed by Iran, North Korea, and China bolstering the Russians.
So, what does Ukraine and President Zelensky want? Russia to pull its military from Ukrainian territory, they seek to join NATO, and assurances that Russia will not invade in the future. What does Russia and Putin want? No American offensive weapon systems in eastern NATO countries threatening Russia -not dissimilar to Soviet missiles staged in Cuba and minutes away from taking out major American cities. No NATO expansion to include Ukraine where the alliance would be knocking on the door of Moscow. Addressing the wellbeing and future of the ethnic Russians throughout the Donbass and maintaining sovereignty over Crimea which has been in Russian control for nearly a decade and was not a major point of contention prior to the war in Ukraine. Lastly, the lifting of sanctions against Russia.
What does Europe want at this time in the conflict. The ending of this war and a return to greater peace and security on the continent that includes the ongoing fear of nuclear weapons being used in region. The free flow of energy from Russia to provide for their needs, and assurances that Russia has no further intentions to escalate the war into neighboring EU countries. What does the United States and President Biden want? NATO expansion to include Ukraine, Putin put on trial, removed, and Russian forces decimated, and willing to spend hundreds of billions of dollars to fund the continuation of fighting to the last Ukrainian standing.
Perhaps it is a bit presumptuous to provide solutions to what each party seeks. Here's what a framework might look like.
No NATO membership for Ukraine in the near future and to be reviewed in ten years, however immediate enrollment if Russia decides to re-invade. Membership is not off the table and Russia can breathe.
A total Russian military withdraws from eastern Ukrainian territory in the Donbas. A UN security force is inserted and has oversight of a regional referendum in three years to determine if the inhabitants in the Donbas want to remain in Ukraine or become part of Russia. Western leaders speak highly of preserving democracy, and self-determination upholds this claim.
Energy needs of Europe to be addressed with a percentage of Russian oil and gas revenues being allocated as reparations to rebuild Ukraine's destroyed infrastructure.
The removal of offensive missile systems in Romania and Poland facing Russian cities in staged timelines to coincide with Russian alignment on the total package.
An international effort to rebuild Ukraine under the lead of France, Saudi Arabia, Japan, and Turkey with the priority on grain and food shipments from Ukrainian ports; including oversight on the reduction of sanctions to coincide with Russia's alignment and behavior. This would include the removal of arrest warrants for Putin.
Crimea remains in Russian territory.
Each party should gain from the negotiations. We must demonstrate what can be accomplished and what can be avoided. Zelensky and Putin can both walk away with wins. Rest assured, the leaders in this conflict will all walk away lonely and perhaps despised in history if they cannot agree on a path forward. Scolding, threatening, shaming, and reiterating your final position without understanding the perspective from the opposite point of view will not stop this war.
The world's leaders failed when they allowed this conflict to escalate out of control. We still have the opportunity to act before this crisis becomes wildly out of control and spreads further under the threat of nuclear war. Stay on the same path and we will only be fools in history and a great failure to the next generation over the pain and wasted treasure that could have been allocated to solutions on poverty, famine, and those truly in need in the most unfortunate circumstances such as the Moroccan earthquake and the victims clinging to life following the Libyan flood.
We can choose to continue to weaponize our scathing words, inundate the theatre of war with mass destruction, and witness young men and boys soaking the soil in their blood on our perches from afar or step forward to see things through the other side's lenses and understand what each side wants. It would not seem sensible that people are afraid to say something sensible before the whole of humanity collapses.
How is Iran's growing paranoia affect its relations with Azerbaijan?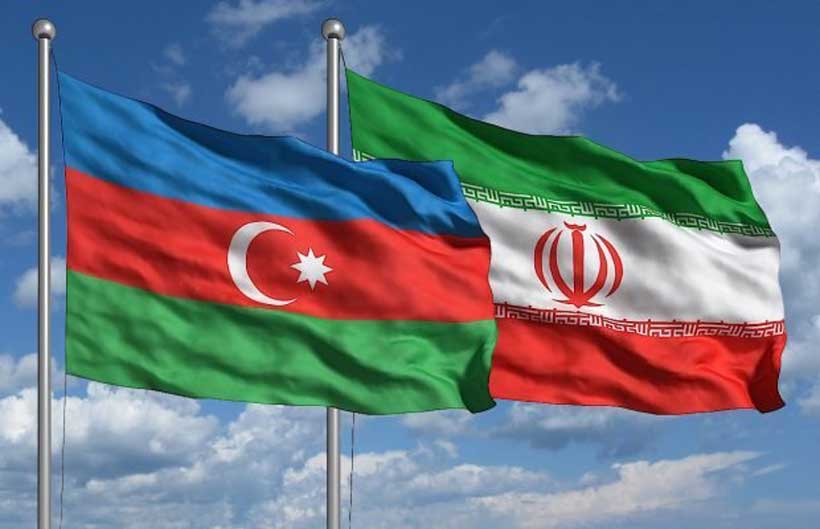 After the collapse of the Soviet Union, the former Soviet republics tried to search for their place in the new global structure. It was necessary to discover new neighbours who had been separated for many decades by the "Iron Curtain." Hence, since regaining independence, Azerbaijan's relations with nearly all regional states have undergone a tumultuous period. Although the diplomatic relations of Azerbaijan with other regional actors gradually stabilized, the dialogue with Shi'a Iran remained uneasy.
For Azerbaijan, the Islamic Republic of Iran is not just an ordinary country. First, Iran is one of the biggest neighbours in the south, with about 618 kilometres of land borders. Tehran's long-standing destructive hybrid warfare strategy toward its immediate neighbourhood and beyond for many years has had a negative impact on relations with Baku and irritated the latter.
Nevertheless, Baku and Tehran established a pragmatic partnership entailing various regional infrastructure projects, particularly transit links. However, 2020-2023 marked the most heightened tensions in Iran-Azerbaijan relations, with deadly consequences for both sides.
Azerbaijan's Threat balancing
Azerbaijani-Iranian relations have been strained since Azerbaijan's victory in the 2020 war with Armenia, with both sides accusing each other of engaging in terrorism and espionage. The deteriorating relations between Iran and Azerbaijan garner significant attention, raising concerns about the potential impact on the South Caucasus region. The possible consequences of escalating tensions include economic disruptions and border clashes with the involvement of regional and non-regional actors like Turkey, Russia, Israel and possibly the West.
From the Iranian point of view, several important catalysts led to the deterioration of relations with Azerbaijan, such as the claims of Baku harbouring Israeli intelligence on its soil and the strengthening of the Baku-Ankara axis at its doorstep. As such, in an attempt by Tehran to flex its muscles and intimidate Azerbaijan, the Islamic Revolutionary Guard Corps conducted large-scale military drills on the border with Azerbaijan in October 2022. Unlike previous years, the exercises provoked an uneasy reaction within Azerbaijan and triggered anti-Iranian sentiments throughout the country. During the military drills in October, codenamed Mighty Iran, Iranian forces practised setting up pontoon bridges and crossing the Aras River, part of which forms a section of the border between the two countries. It marked the first time that Iranian forces had conducted such exercises. Moreover, the tensions reached a critical level when the Azerbaijani embassy in Tehran came under attack by an armed man, leaving one dead and others injured. As a result, Azerbaijan put diplomatic relations on halt and shut down its embassy, and shortly after, expelled several Iranian diplomats from the country, citing their "undiplomatic activities" in the country.
Although Iran's MFA denied that it bore responsibility for these incidents, Azerbaijan demonstrated that it would no longer buy Iran's excuses and took action both rhetorically through official statements and with arrests. While Iran deemed the attack merely an individual acting on a personal vendetta, Azerbaijan's President Ilham Aliyev rejected Iran's explanation and called it a "terrorist attack." With denials of involvement in all of these provocations from the Iranian government being flimsy at best, Azerbaijan has demonstrated that it will no longer give Iran the benefit of the doubt, and with this, has ushered in a new chapter of open tension between the two countries.
Notably, Iran's main criticism of Azerbaijan can be attributed to its concerns regarding the potential border shifts in the South Caucasus, thus diminishing Iran's already weakened soft power influence. In addition, Iranian aggression toward Azerbaijan is undoubtedly a symptom of a reshuffling of alliances in the region and a shifting of global dynamics, resulting in new partnership blocs.
Despite Tehran's claims that it maintains the leading regional power, its influence over Azerbaijan and the region gradually declined even before the 2020 events. Moreover, Iran appeared to be comfortable with the long-term status quo on Azerbaijani borders and uncontrolled territories in Karabakh for three decades, as it actively used the war-torn region as a major corridor for drug trafficking, oil smuggling and other sanctions-busting activities that helped alleviate economic pressure on the Islamic Republic. It was also apparently used to send Russian weapons to Armenia via Iran.
Tehran is cautious that in the post-war period, the Azerbaijan-Turkey-Israel trio will do everything to fence off Iran from the region, thus establishing new red lines. As Baku and Ankara fill the void in the South Caucasus that Russia is leaving behind, Iran is left with Armenia as its key regional partner. For instance, in October 2022, Israel's then-defence minister, Benny Gantz, visited Azerbaijan, and the two countries signed several military and security agreements, which angered Iran and caused a flood of criticism toward Baku in the Iranian state-run media.
The situation further ignited when Israel's foreign minister, Eli Cohen, ahead of a trip to Turkmenistan, visited Azerbaijan in April 2023 to open Israel's first embassy in the country, located just 20 km from the Iranian border. Cohen's remarks regarding the "close partnership between Tel Aviv and Baku against Iran" inevitably triggered harsh rhetoric in Tehran. However, this time, official Baku largely ignored all threats from Iran. Baku's attempt to reinvigorate regional alliances with the Turkic world in Central Asia and establish new transit routes bypassing Iran reinforced the latter's preexistence fears about the potential irredentist minority groups. While Iran has many minorities, of greatest importance to regime stability are Azeris, Turkmens and Kurds. The ethnic Kurds are in a latent rebellion against the regime, while the Azeris and Turkmens have remained relatively pacified.
On the other hand, the potential shifting borders in the South Caucasus would come with a cost for Iran, as it may lose its leverage over Azerbaijan as the only land route linking it with Turkey. In the post-war period, Azerbaijan proposed establishing a land corridor with Nakhchivan via Armenia's Syunik province, thus circumventing Iran. Undoubtedly, such perspectives angered isolated and politically unstable Iran.
Consequently, Iran gained very little from the deliberate escalation of diplomatic relations with Azerbaijan, as the latter is an important trade partner of Tehran and a key country in terms of connectivity and infrastructure projects, particularly within the North-South Transit Route.
Iran – Azerbaijan partnership: Trade amid war of words
The diplomatic standoff between Tehran and Baku came in light of the unprecedented violent riots against the Islamic regime after the security forces tortured and killed Mahsa Amini, an Iranian Kurd. The violent uprising reached nearly all Iranian provinces and still has not fully died down. Iran's population comprises many ethnic minorities, and these protests have demonstrated the discontentment of many of these communities.
The political and economic instability ignited dramatically when conservative president Ebrahim Raisi assumed office in 2020. The absence of a pragmatic visionary and long-term strategy of Raisi's hardliner government led to the deterioration of political relations with the immediate neighbourhood, including Azerbaijan. However, despite diplomatic escalation with the neighbourhood, Iran increased trade volumes with several countries in the region, highlighting the long-established IR system control that economic and political ties are developing separately. Thus, despite existing turmoil with Saudi Arabia and the UAE, in the 2022-2023 fiscal year, Iran traded 58.25 million tons of goods worth $35.11 billion with the Persian Gulf's six littoral states, namely Iraq, Kuwait, Qatar, the UAE, Bahrain and Saudi Arabia, registering a 10.05% rise in value compared with the previous year's corresponding period.
As in the case of Azerbaijan, Baku has long been standing as Tehran's leading trade partner amid its struggle with harsh inflation and mounting unemployment rates. According to the Azerbaijani media, the trade turnover between Azerbaijan and Iran in January-May 2023 amounted to $212,612,000, up 7.6 per cent from the same period in 2022. During the reported period, the exports from Azerbaijan to Iran made up $7,558,000, and from Iran to Azerbaijan – $205,053,000, respectively.
Consequently, trade is not the only determinant factor in Azerbaijan-Iran relations, as both countries were intensively engaged in several regional infrastructure projects, particularly railway links and new highways at the border areas. In this vein, Azerbaijan played a crucial role in linking Iran to Russia within the INSTC framework. In May 2023, Russia and Iran agreed to complete a railroad that would link Russia with ports on the Persian Gulf, providing a transportation lifeline – via Azerbaijan as a critical link – for the two sanctions-hit countries. Due to insufficient funds, Russia is set to be the project's main sponsor. However, in the wake of diplomatic tensions, the response from Azerbaijan has been quiet. The local governmental bodies preferred not to comment much on this deal, thus signalling that the INSTC-related projects are not a priority for Baku anymore, which instead touting its growing role on another key transit route – the Middle Corridor, shipping goods between Europe and Asia while bypassing Russia and Iran.
Indeed, the Republic of Azerbaijan is a vital part of the International North-South Transport Corridor (INSTC), Iran's main route for transit and trade with the densely populated western regions of Russia, Georgia, and Belarus. The Astara border crossing is the main transit route between Iran, the Republic of Azerbaijan, and Russia; on average, a truck crosses the border at Astara every seven minutes. The Azerbaijan-Iran transit route has become even more important recently as a result of the Ukraine war, the extensive Western sanctions against Russia, and the preferential trade agreement between Iran and the Eurasian Economic Union that is being upgraded to a free trade agreement.
As this paper discussed, trade and communication occupied a central place in Iran – Azerbaijan partnership in recent years. Therefore, even at the beginning of diplomatic escalation in 2022, Baku and Tehran signed another important agreement that envisioned establishing a new transport and electricity supply link connecting mainland Azerbaijan to its exclave of Nakhchivan via Iran. According to the memorandum, the two countries planned to establish a new railway, highway, communication, and energy supply lines connecting Azerbaijan's East Zangazur economic region and the Nakhchivan region through the territory of Iran. In addition, four bridges will be built over the Araz River, including two motorways and two railway lines on them.
Despite the significance of the agreement's scope, the further deterioration of relations halted this agreement. Consequently, Tehran's staunch anti-Azerbaijani rhetoric that became more vocal since 2021 caused costly delays and setbacks in terms of economic partnership and regional connectivity, while Baku established new interregional partnership formats to diversify its portfolio.
Hence, Iran decided to take a step back and return to the diplomacy track as a part of the broader strategy of reconciliation with the immediate neighbourhood. Thus, Iranian Foreign Minister Hossein Amir-Abdollahian arrived in Baku on July 5, 2023, to attend the high-level meeting of the Non-Align Movement (NAM), where he managed to hold a vis-à-vis meeting with President Ilham Aliyev at the sidelines of the event. While the meeting was concluded with positive remarks, it became a good start for Baku and Tehran to rekindle the bilateral relations after months of confrontation.
Shortly after Abdollahian visited Baku, the Deputy of the Prime Minister of Azerbaijan, Shahin Mustafayev and Minister of Roads and Urban Development of Iran, Mehrdad Bazrpash, reached a new agreement to complete the construction of a road bridge across the Astarachay River and put into operation within the next four months. The foundation of a new bridge across the Astarachay River was laid on the border of Azerbaijan and Iran on January 25, 2022.
Moreover, on September 14, 2023, Prosecutor general of Iran paid an official visit to Baku and his Azerbaijani counterpart Kamran Aliyev to discuss the investigation into the armed attack on the Azerbaijani embassy in Tehran. The visit of a high ranking Iranian governmental official was also a positive signal in terms diplomatic thaw.
In this spite, the aide of President of Azerbaijan Hikmat Hajiyev acknowledged that Baku is receiving positive signals from Tehran, thus confirming the news of the ongoing diplomatic normalization.
Conclusion
Domestic turmoil in Iran, mounting international pressure and isolation, and the shifting geopolitical landscape in the South Caucasus have added further complexity to the tense relationship between Azerbaijan and Iran in the last three years. Although minor de-escalation recently occurred in Baku-Tehran relations, a smooth intraregional partnership based on mutual trust is yet to be achieved. As such, factors like economic and trade partnerships could be game-changer factors for re-establishing regional dialogue and restoring the pragmatic partnership.
However, if not successful, Iran's bellicose rhetoric against Azerbaijan could force the latter to take additional strict measures in order to protect its borders and regional stability, which in turn could prompt a military response from Iran with the aim of securing its borderline with Armenia, as this is the only crucial leverage of Tehran over Baku.
Azerbaijan Takes Advantage of Armenia's Strategic Isolation to Resume Hostilities in Nagorno-Karabakh
It was only a matter of time before hostilities would resume in Nagorno-Karabakh, a region contested by Azerbaijan and ethnic Armenians. A war was last fought just three years ago between Azerbaijan, Armenia, and the breakaway Armenian state of Artsakh resulting in an Azeri victory and a Russian-brokered ceasefire. However, due to Yerevan's strategic isolation, it seemed inevitable that Baku would reinitiate military operations to take advantage of Armenia's relative weakness.
Despite the implementation of a ceasefire in November 2020, Azerbaijan used 'hybrid' tactics to weaken the self-declared Republic of Artsakh. Most significantly, the Azeris blockaded Artsakh in December 2022, cutting it off from the outside world, making it difficult for residents to obtain electricity, fuel, and water reserves. By restricting access to the Lachin corridor, Azerbaijan was able to cut off Artsakh from Armenia and create better leverage to exact concessions. The routes were only reopened this month.
However, on 19 September, the Azeri Presidential Administration declared that it would carry out an 'anti-terror' operation in the region. Baku demanded that 'the illegal Armenian military formations must raise the white flag, all the weapons must be handed over, and the illegal regime must be dissolved.' The Azeri government statement coincided with reports from local Armenian media sources and state news that there had been artillery, missile, and drone strikes conducted by Azerbaijan. Five people have reportedly been killed and about 80 injured.
So, why is this happening now? In short, Armenia is isolated and weak without realistic prospects for substantial foreign assistance. Thus, Azerbaijan has made the realpolitik calculation that it should press its current advantage and assert its control over Nagorno-Karabakh sooner rather than later.
Armenia's ally, Russia, does have a military presence in the region. In fact, about 2,000 Russian peacekeepers are deployed along the contact line in Nagorno-Karabakh and along the Lachin corridor. Historically, Armenia has viewed Russia as its security guarantor, but the Russian response to the most recent bouts of fighting between Armenia and Azerbaijan has been tepid as far as Yerevan is concerned. Other members of the CSTO – the Russian-led alliance to which Armenia is a member – were even less resolved to assist Armenia during the previous Nagoro-Karabakh War in 2020.
With Russia currently embroiled in the war in Ukraine, it is highly unlikely that Moscow will divert resources to assist Yerevan, nor does it seem likely that the Kremlin would perceive much strategic value in doing so anyway. In recent years, Russia has maintained a complicated relationship with Azerbaijan and its staunch ally, Turkey. Russia does not stand to gain much strategically by assisting Armenia at this time and it can ill afford to further antagonise Turkey, which despite being a NATO member, has been fairly ambivalent towards the war in Ukraine.
Policymakers in Yerevan are aware that Russia is not a dependable ally and have made diplomatic overtures towards other potential security guarantors. Some political figures in Washington are sympathetic to Yerevan and Armenia does possess an outspoken and visible diaspora in the United States that it can leverage for soft power gains. Last year, former Speaker of the House Nancy Pelosi overtly blamed Azerbaijan for hostilities in Nagorno-Karabakh and in 2023 Armenian and American troops conducted joint military drills.
Closer ties with the Untied States may have buoyed hopes in Yerevan that the Americans might provide some form of assistance in the event of renewed hostilities. However, the United States has relatively limited strategic interests in the region. Military assistance is virtually out of the question but even the imposition of sanctions or diplomatic condemnations of Azerbaijan are unlikely.
There is an argument to be made that the United States could undermine Russian influence in the region by creating closer ties with Armenia, thus releasing Yerevan from dependency on Moscow. However, similar arguments have been made for enhancing American influence in the region vis a vis Azerbaijan. Moreover, Azerbaijan enjoys the advantages of being a major energy provider, with oil and natural gas reserves. It is unlikely that Washington will do anything much to damage relations with Baku at this time, given that the latter has the potential to become a major Eurasian energy hub.
The same can be said for the European Union, whose members are currently facing an energy crisis caused by the war in Ukraine and the decision to eschew Russian oil and gas. Brussels has already demonstrated its appetite for Azeri energy and will not act in a way to jeopardize its access.
To make matters worse for Armenia, Azerbaijan enjoys a quantitative military advantage, with greater manpower and resources at its disposal. Whilst its true that the Azeri and Armenian militaries are roughly peer competitors, with Armenia having won the First Nagoro-Karabakh War between 1988 and 1994; Azerbaijan demonstrated greater prowess in the most recent conflict. Moreover, Azerbaijan will likely again have the support of its close ally Turkey, in the form of weapon systems and equipment from its significant defence sector.
Ultimately, it remains to be seen how another conflict over Nagorno-Karabakh will play out. Armenia is not so outmatched at the tactical and operational levels that the result of another war is a foregone conclusion. Although a great deal of fuss was made over the Azeri military's usage of drones in the previous round of fighting, they were not so decisive that the war was a cakewalk for Azerbaijan.
As explained by Eado Hecht of the Israel Defence Forces Tactical Command College, 'The war was won by Azeri perseverance in the face of heavy casualties and many small defeats while gradually wearing-down Armenian forces no-less determined than the Azeris.' What is potentially shaping up to be the Third Nagoro-Karabakh War may play out similarly – or it may not.
At the strategic level, however, Yerevan is playing with a bad hand. Armenia has few friends to call on for significant aid and will likely be forced to face this conflict largely alone.