Progress on sustainable energy policies, critical to pandemic recovery, slower than in the past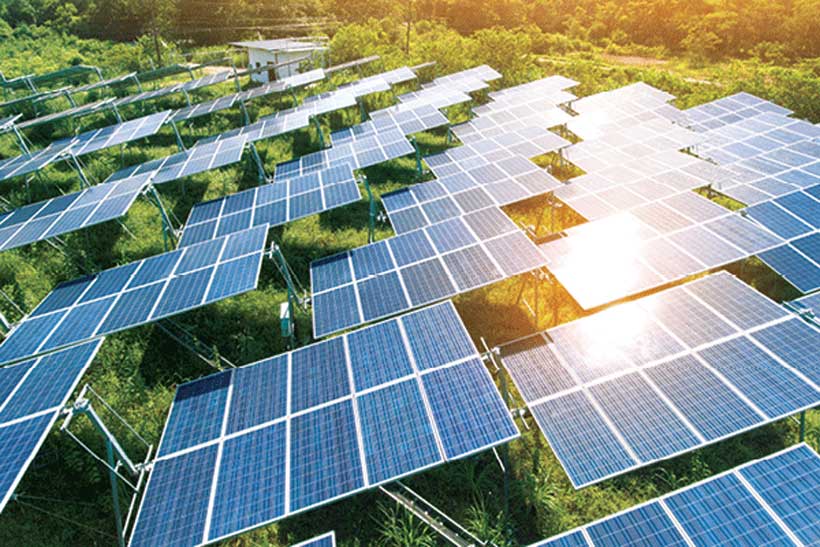 While nearly every country in the world saw advancements in sustainable energy policy between 2017 and 2019, the most rapid improvements were in sub-Saharan Africa, according to RISE 2020, a new World Bank report charting global progress on energy policies. But globally policy progress overall is slower than in the past, particularly around renewable energy and energy efficiency.
RISE – Regulatory Indicators for Sustainable Energy – 2020 measures policy progress in 138 countries on renewable energy, energy efficiency, electricity access, and access to clean cooking – the four target areas of Sustainable Development Goal 7 (SDG7), which calls for achieving access to affordable, reliable, sustainable and modern energy for all by 2030.
"We must continue to push forward on the progress made before the pandemic hit. The prospect of a post-pandemic recovery and low carbon growth presents policy makers with opportunities to accelerate adoption of sustainable energy policies, and to quicken the pace toward achieving universal access to energy," said Makhtar Diop, World Bank Vice President for Infrastructure. "Recovery plans are also opportunities to set longer-term strategies and to align energy policies with SDG7 targets over the next decade."
According to the report, policy progress from 2017 to 2019 accelerated for access to electricity and clean cooking. Among countries with the highest electricity access deficits, Bangladesh, Ethiopia, Nigeria and Tanzania made the most progress in adopting policies. Policies for mini grids and stand-alone power systems showed the most increase in adoption, reflecting the growing role of distributed energy for electricity access relative to the grid. Ethiopia, Nigeria and Tanzania also advanced in policy on consumer affordability and utility transparency.
When it comes to clean cooking, 2017-2019 saw large gains in Sub-Saharan African countries, notably Benin, Kenya, Nigeria, and Tanzania, although from a low base. That follows notable progress since 2010 in upper- and lower-middle-income countries in Asia (Bangladesh, Cambodia, China, India, Indonesia, Mongolia, and Nepal) and Latin America (Guatemala). While only 15 percent of the clean cooking access-deficit countries have achieved advanced policy frameworks, of these countries China, Ethiopia, India, Indonesia and Kenya represent more than half of the unserved population globally.
Renewable energy policies are converging among higher-, middle-, and lower-income countries, after a decade of rapid advancement across the board. Among the countries covered by RISE, only 37 percent had a national renewable energy target in 2010. By 2019, 99 percent of the world's countries had either established a comprehensive legal framework for renewable energy or begun to do so. One third of countries worldwide had advanced policy frameworks for renewable energy, putting them in the report's "green zone", while 44 percent remained in the "yellow zone", suggesting room for improvement. While 2017-2019 saw the overall renewable energy gap close between lower-income and higher-income countries, another gap widened: while almost every country adopted policies for renewable energy for electricity, only a third of countries have a clear target or plan for the use of renewable energy in heating and cooling, and only half for renewables in the transport sector.
By 2019, nearly 70 percent of RISE countries had enacted energy efficiency plans. While OECD countries have the most advanced energy efficiency policy frameworks, the fastest improving regions were sub-Saharan Africa and Latin America and the Caribbean, led by Chad and Ecuador, respectively. The heating and cooling sector saw the highest energy efficiency policy scores globally, with approximately 75 percent of surveyed countries having adopted minimum HVAC energy performance standards and labeling measures. Yet improvement is still needed across the income spectrum; for example, some Persian Gulf countries have high income levels but lag in their uptake of efficiency measures.
The COVID-19 pandemic underscores the need for policies and regulations that mitigate the risk of global shocks while also boosting investments in resilient energy systems and encouraging behavioral changes. At the same time, improving sustainable energy policy supports higher employment, particularly around energy efficiency and distributed electrification.
RISE 2020: Sustaining the Momentum is the third edition of the report. The report is published by the World Bank with funding from the Energy Sector Management Assistance Program (ESMAP). The full report, along with detailed country profiles, is available at https://rise.esmap.org/
It's time to make clean energy investment in emerging economies a top global priority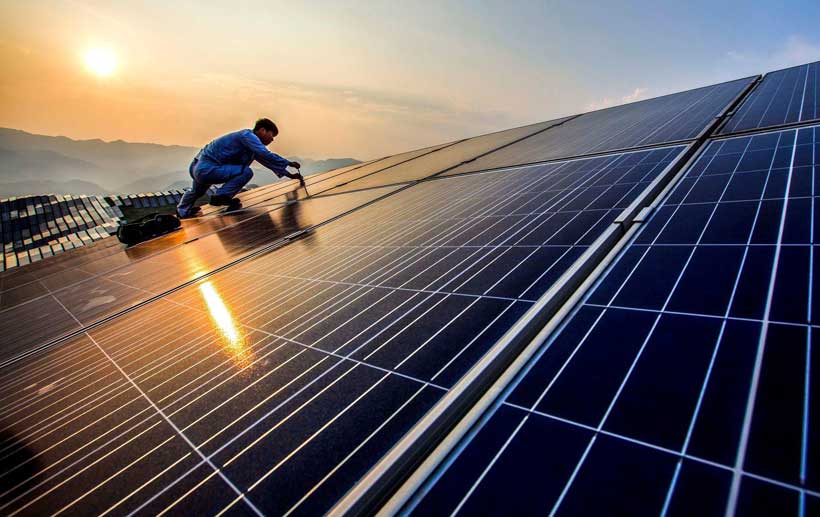 The world's energy and climate future increasingly hinges on whether emerging and developing economies are able to successfully transition to cleaner energy systems, calling for a step change in global efforts to mobilise and channel the massive surge in investment that is required, according to a new report by the International Energy Agency.
The special report – carried out in collaboration with the World Bank and the World Economic Forum – sets out a series of actions to enable these countries to overcome the major hurdles they face in attracting the financing to build the clean, modern and resilient energy systems that can power their growing economies for decades to come.
Annual clean energy investment in emerging and developing economies needs to increase by more than seven times – from less than USD 150 billion last year to over $1 trillion by 2030 to put the world on track to reach net-zero emissions by 2050, according to the report, Financing Clean Energy Transitions in Emerging and Developing Economies. Unless much stronger action is taken, energy-related carbon dioxide emissions from these economies – which are mostly in Asia, Africa and Latin America – are set to grow by 5 billion tonnes over the next two decades.
"In many emerging and developing economies, emissions are heading upwards while clean energy investments are faltering, creating a dangerous fault line in global efforts to reach climate and sustainable energy goals,'' said Fatih Birol, the IEA Executive Director. "Countries are not starting on this journey from the same place – many do not have access to the funds they need to rapidly transition to a healthier and more prosperous energy future – and the damaging effects of the Covid-19 crisis are lasting longer in many parts of the developing world."
"There is no shortage of money worldwide, but it is not finding its way to the countries, sectors and projects where it is most needed," Dr Birol said. "Governments need to give international public finance institutions a strong strategic mandate to finance clean energy transitions in the developing world."
Recent trends in clean energy spending point to a widening gap between advanced economies and the developing world even though emissions reductions are far more cost-effective in the latter. Emerging and developing economies currently account for two-thirds of the world's population, but only one-fifth of global investment in clean energy, and one-tenth of global financial wealth. Annual investments across all parts of the energy sector in emerging and developing markets have fallen by around 20% since 2016, and they face debt and equity costs that are up to seven times higher than in the United States or Europe.
Avoiding a tonne of CO2 emissions in emerging and developing economies costs about half as much on average as in advanced economies, according to the report. That is partly because developing economies can often jump straight to cleaner and more efficient technologies without having to phase out or refit polluting energy projects that are already underway.
But emerging market and developing economies seeking to increase clean energy investment face a range of difficulties, which can undermine risk-adjusted returns for investors and the availability of bankable projects. Challenges involve the availability of commercial arrangements that support predictable revenues for capital-intensive investments, the creditworthiness of counterparties and the availability of enabling infrastructure, among other project-level factors. Broader issues, including depleted public finances, currency instability and weaknesses in local banking and capital markets also raise challenges to attracting investment.
"A major catalyst is needed to make the 2020s the decade of transformative clean energy investment," said Dr Birol. "The international system lacks a clear and unified focus on financing emissions reductions and clean energy – particularly in emerging and developing economies. Today's strategies, capabilities and funding levels are well short of where they need to be. Our report is a global call to action – especially for those who have the wealth, resources and expertise to make a difference – and offers priority actions that can be taken now to move things forward fast."
These priority actions – for governments, financial institutions, investors and companies – cover the period between now and 2030, drawing on detailed analysis of successful projects and initiatives across clean power, efficiency and electrification, as well as transitions for fuels and emissions-intensive sectors. These include almost 50 real-world case studies across different sectors in countries ranging from Brazil to Indonesia, and from Senegal to Bangladesh.
"As we expand energy access, we also need a global transition to low-carbon energy. It is critical to develop solutions that make energy systems more resilient to climate change and other crises. With the right policies and investments, countries can achieve lasting economic growth and poverty reduction without degrading the environment or aggravating inequality. The broader financial sector can and must play a key role in achieving the goals of the Paris Agreement by mobilizing capital for green and low-carbon investments, while managing climate risks. The World Bank will continue to support countries that seek assistance to transition away from fossil fuels and scale up low-carbon, renewable energy, and energy efficiency investments," said Demetrios Papathanasiou, the World Bank Global Director for Energy and Extractives.
"The need to scale clean energy in emerging economies offers a massive investment opportunity. This report shows that current challenges to get this capital to the right places can be overcome through a combination of smart policies, financial innovation, as well as bold collective action. The World Economic Forum is committed to enabling multistakeholder cooperation to accelerate progress in this important area, said Børge Brende, President of the World Economic Forum.
The report calls for a focus on channelling and facilitating investment into sectors where clean technologies are market-ready, especially in the areas of renewables and energy efficiency, but also laying the groundwork for scaling up low-carbon fuels and industrial infrastructure needed to decarbonise rapidly growing and urbanising economies. It also calls for strengthening sustainable finance frameworks, addressing barriers on foreign investment, easing procedures for licensing and land acquisition, and rolling back policies that distort local energy markets.
The report underscores that clean energy investments and activities can bring substantial economic opportunities and jobs in industries that are expected to flourish in the coming decades as energy transitions accelerate worldwide. It calls for clean energy transitions to be people‐centred and inclusive, including actions that build equitable and sustainable models for universal access to modern energy. Spending on more efficient appliances, electric vehicles, and energy‐efficient buildings can provide further employment opportunities, and can especially support the role of women and female entrepreneurs in driving change and improved gender equality.
IEA welcomes G7 Leaders' commitment to reach net zero by 2050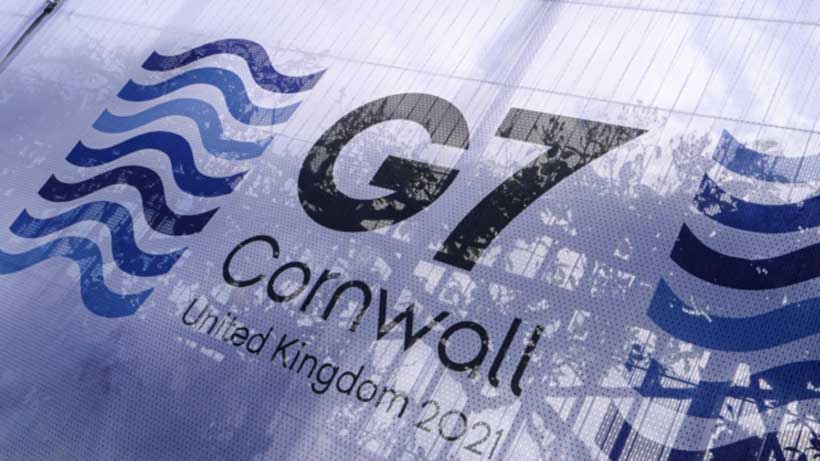 IEA Executive Director Fatih Birol congratulated the leaders of the Group of Seven (G7) nations for their landmark Summit at which they committed to reaching net-zero emissions by 2050 and made a series of other significant energy and climate pledges.
G7 leaders concluded the closely watched Summit on Sunday, issuing a communiqué in which they set out their net zero commitments and called on all countries, in particular major emitting economies, "to join us in these goals as part of a global effort." In this context, the leaders noted the IEA's "clear roadmap" for achieving net zero globally by 2050.
"I'm very proud to see recognition of the IEA's comprehensive Roadmap for the global energy sector to reach this critical and formidable goal," said Dr Birol. "The IEA looks forward to helping governments design and implement the strong policy actions that are needed to move the world onto a narrow yet achievable pathway to net zero by 2050. In the lead-up to COP26 in November, I look forward to seeing additional firm commitments to improve and increase clean energy financing for developing economies."
The communiqué said that G7 leaders had committed to aligning official international financing with the global achievement of net zero greenhouse gas emissions no later than 2050 and for deep emissions reductions in the 2020s.
The IEA's Roadmap to Net Zero by 2050 was released on 18 May. It is the world's first comprehensive study of how to transition to a net zero energy system globally by 2050 while ensuring stable and affordable energy supplies, providing universal energy access, and enabling robust economic growth. In the pathway laid out in the IEA Roadmap, strong and credible policy actions by governments around the world drive a historic surge in clean energy investment and deployment, thereby reducing demand for fossil fuels, creating millions of new jobs and lifting global economic growth.
The G7 countries are Canada, France, Germany, Italy, Japan, the United Kingdom and the United States. Leaders of the countries have gathered together annually since the 1970s, alongside the heads of the European Union. This year's Summit was hosted by the United Kingdom.
Morocco and IRENA Partner to Boost Renewables and Green Hydrogen Development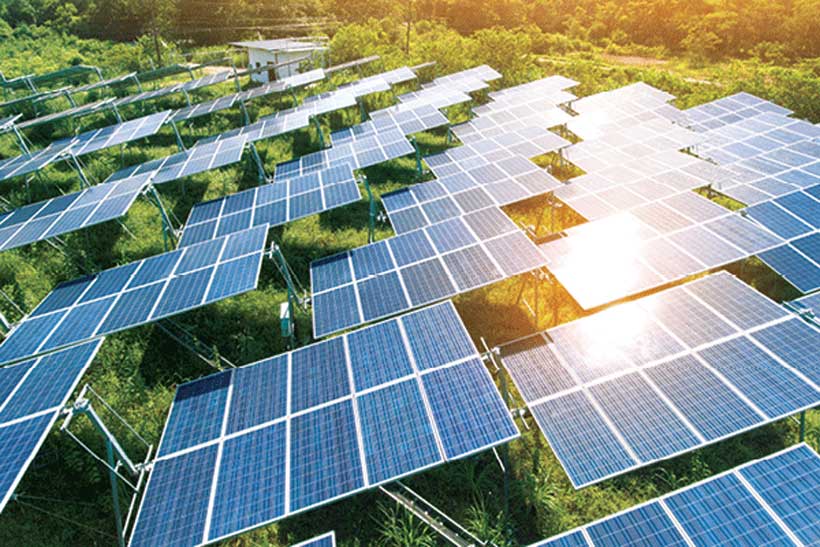 The International Renewable Energy Agency (IRENA) and the Ministry of Energy, Mines and Environment (MEME) of the Kingdom of Morocco have today agreed to strengthen joint collaboration to advance knowledge in renewable energy and to accelerate the energy transition. Specifically, IRENA and Morocco will work closely to advance the national green hydrogen economy as the country aims to become a major green hydrogen producer and exporter.
Under the strategic agreement signed by IRENA Director-General Francesco La Camera, and Morocco's Minister of Energy, Mines and the Environment, Mr. Aziz Rabbah, the two parties will actively pursue green hydrogen studies and jointly explore policy instruments to engage the private sector at a national level in the green hydrogen economy.
Morocco is recognised as a regional energy transition pioneer. The country has revised upwards its renewable energy ambition with a decision to increase the share of total installed capacity to more than 52 per cent by 2030 – exceeding the country's objective announced at COP21 in Paris.
"The Kingdom of Morocco has shown great leadership in advancing the deployment of renewable energy to meet growing energy demand while creating new industrial opportunities across the country," said IRENA Director-General Francesco La Camera. "It is only natural that this leadership be extended to the pursuit of green hydrogen, which may play a critical role in global decarbonisation ambitions. Under this agreement, IRENA will work closely with Morocco to advance domestic ambition and create opportunities to share knowledge globally.
Morocco's Minister of Energy, Mr. Aziz Rabbah said: "Morocco has played an important role in global renewable energy cooperation through IRENA since the Agency's formation, and we will continue to promote and encourage the uptake of renewables in the context of climate change and sustainable development at a regional and an international level."
Minister. Rabbah continued: "The signing of this agreement is an illustration of the excellent cooperation between Morocco and IRENA and we will continue to strengthen our joint-efforts aimed at accelerating the transition."
Under the agreement, IRENA and the MEME Morocco will work together to develop technology and market outlook studies, craft public-private models of cooperation in the hydrogen space, explore the development of new hydrogen value chains and lay the groundwork for the trading of green hydrogen at a national and regional level.
The two parties will also conduct joint analyses that further explore the socio-economic benefits of renewables, emphasising the development of new value chains, job creation at the national level and lessons learned to the broader region. Building on IRENA's global mandate, Morocco aims to strengthen South-South Cooperation through peer to peer and expert exchange, knowledge sharing, and the strengthening of regional initiatives.
More broadly, IRENA and Morocco will work together to strengthen the policies and regulatory frameworks for renewable energy deployment and energy efficiency applications in the Kingdom. Furthermore, the two parties will promote renewable energy investments, including climate finance, through the development of solid project pipelines with enhanced bankability and the facilitation of access to finance, including in the context of Coalition for Sustainable Energy Access initiative and the Climate Investment Platform (CIP).
Together with the European Commission, Morocco co-facilitated IRENA's Collaborative Framework on Green Hydrogen earlier this year to address challenges in developing the infrastructure, technology and certification needed to shape a global green economy and lay the ground for green hydrogen trading.
According to IRENA data, at the end of 2020, the Kingdom of Morocco had a total installed renewable energy capacity of almost 3.5 GW.