World Bank approves First Amazon Fiscal and Environmental Sustainability Program
The World Bank Board of Directors approved today the US$200 million First Amazonas Fiscal and Environmental Sustainability Programmatic DPF.
The project will support fiscal reforms aimed at promoting fiscal sustainability while integrating forest conservation and development, as part of the state's post-COVID-19 economic recovery plan. The project will also promote social inclusion by increasing the number of vulnerable families covered by the Bolsa Forest Program from 9,600 to 12,000.
Since the first case of the novel coronavirus was registered in Brazil this past February, the state of Amazonas has been severely affected by the pandemic, recording more than 4,500 deaths. It is currently the state with the fourth highest rate of deaths due to the disease. The economic shock was also large, with the World Bank estimating a drop of 5.6 percent in state gross domestic product (GDP) in 2020, with widespread implications for employment, poverty, and inequality.
"We adopted fiscal adjustment measures to restore and safeguard fiscal sustainability in the short and medium term. The COVID-19 economic shock has put an extra weight on the state's economy. But we are very positive that this program will allow us to move forward with the necessary reforms to create fiscal space to leverage transfers to municipalities and improve environmental service delivery," said Wilson Miranda Lima, Governor of the Amazonas State.
Brazil's largest state, Amazonas, hosts one quarter of the entire Amazon basin and about one third of its Brazilian part. With 1.5 million km2 (an area larger than France, Germany, Spain, and Portugal combined) and over 96 percent of its original forest cover preserved, the state has the largest forest carbon stock of any subnational jurisdiction in the world. Despite being natural-resource-rich, the state has one of the highest levels of poverty in the country, with nearly 40 percent of its population living under US$5,50/day. In addition, annual deforestation in the Amazonas state has increased in recent years. It rose by 146 percent, from 583 km2 in 2014 to 1434 km2 in 2019.
Protecting its forest is of critical local, national, and global relevance to maintain ecosystem that support rainfall vital for agriculture, hydropower, as well as rural and urban populations across South America, including in the Brazilian central and southeastern states. The project will strengthen monitoring and early warning plans, and combat deforestation and forest fires. By reducing deforestation, the state will also be able to decrease greenhouse gas emissions equivalent to about 11% of Brazil's Paris Agreement goal. Furthermore, it will improve the systems for environmental and land regularization, increasing the validation of rural environmental registrations to 2,100 in two years.
A Forest Concessions Program is also supported by the project. With 60,000 hectares of concessions approved by 2022, expected to create 500 green jobs, it will help the state to integrate sustainable use and protection of the Amazon, with a positive impact on the economy.
"The forest has a key role in the Amazonas life and economy. This pioneering project will support policy and institutional reforms that will enable the state to integrate forest conservation and development, achieving a climate-friendly and fiscally prudent recovery from the COVID-19 pandemic. It will also reward families from rural communities that protect forests. In the post-pandemic world, principles like sustainability and inclusion must be the basis of development," said Paloma Anós Casero, director for the World Bank in Brazil.
The state is also struggling with the pension deficit, which totaled R$1.3 billion in 2018 (9.5 percent of the state's revenues). The project will support the increase of pension contributions to generate fiscal savings of about R$200 million, amounting to 11 percent reduction in the pension deficit projected for 2022. Over the span of the next decade the reforms supported by this project are estimated to generate cumulative fiscal savings of R$1.9 billion.
Outcomes supported by the program include:
Fiscal sustainability and transparency through a set of reforms, including to pensions, and the introduction of a medium-term fiscal responsibility law;
Adoption of an institutional reform to ensure a more efficient public investment program that will also serve as a basis for climate-informed public policy decisions and investment planning;
Implementation of legal and institutional reforms to prevent, suppress and control illegal deforestation and forest fires;
Strengthening enforcement of the Federal Forest Code and supporting landholders to comply with conservation requirements on their lands;
Consolidate payments for environmental services mechanisms that share the benefits of improved conservation and sustainable forest management with local communities, rewarding vulnerable households for maximizing environmental services from the forest;
Promotion of gender equity.
This US$200 million loan from the International Bank for Reconstruction and Development (IBRD) to the State of Amazonas is guaranteed by the Federative Republic of Brazil and has a grace period of 3 years and 13 years of maturity.
In Jamaica, farmers struggle to contend with a changing climate
It's 9 am and the rural district of Mount Airy in central Jamaica is already sweltering. As cars trundle along the region's unpaved roads, chocolate-brown dust clouds burst from behind their back wheels.
It is here, 50km west of Kingston and 500 meters above sea level, that the Mount Airy Farmers group are having a morning meeting. There are around two dozen people and they all say the same thing; they're struggling to keep their plots productive amid dwindling rainfall, a byproduct of climate change.
"The weather here's a lot drier for longer these days," says Althea Spencer, the treasurer of the Mount Airy Farmers group, which is based in Northern Clarendon. "If you don't have water, it makes no sense to plant seeds because they will just die."
The farmers though, have recently gotten some help in their search for water.
Just meters from where they are gathered stands a two-storey shed with a drainpipe on the roof that funnels rainwater into a tall, black tank. It's one of more than two dozen reservoirs dotted across these mountains. They are part of a project backed by six United Nations (UN) bodies to help Mount Airy's farmers adapt to climate change.
"This partnership among the UN and with communities is exactly the type of activity needed to address the day-to-day and practical impacts of climate change," says Vincent Sweeney, Head of the Caribbean Sub-Regional Office at the United Nations Environment Programme (UNEP). "As we look beyond the Glasgow Climate Change Conference, it is vital that we… adapt to the new realities of a warmer planet in order to protect lives and livelihoods in Jamaica and the Caribbean."
The challenge is not unique to the region. Droughts, floods, and the spread of pests, the byproducts of climate change, are threatening agricultural production around the globe, says the Food and Agriculture Organization. That is potentially disastrous in a world where almost 700 million people go hungry each year.
Small-hold farmers, who work more than 80 per cent of the world's farms, in particular, will need support to remain resilient in the face of climate change, say experts.
A country at risk
Farmers in Jamaica, an island nation of 3 million, are especially vulnerable. In 2020, Jamaica became the first Caribbean country to submit a tougher climate action plan to the UN because the country was at risk from rising sea levels, drought and more intense hurricanes, its government said.
In 2018, the Mount Airy farmers enrolled in the United Nations-backed programme that helps build the resilience of communities to threats such as climate change, poverty and water insecurity. It is regarded as the first joint programme of the United Nations in Jamaica, combining the resources of six agencies, including UNEP.
In Mount Airy, the UN programme has invested in 30 new water harvesting systems. The large, black tanks, which appear across the hilltops like turrets, catch and store rainfall, allowing the farmers to use it evenly via a drip irrigation system. This reduces the emerging threat of longer and more intense dry spells.
The new irrigation system also frees farmers from watering their crops by hand. "Before we got the new system, you had to predict rainfall to put seedlings in," says Spencer, a rollerball pen tucked neatly into her hair and her feet shifting on the sunbaked earth. "It feels pretty good. It allows me more time to do housework, keep up with my farm records, and I have time to go down to the market."
Alongside the tanks sit drums which mix fertilizer with water and spread it evenly among the crops, saving the farmers valuable time. The dissolvable fertilizer is also cheaper than standard fertilizers.
On top of that, the irrigation system improves yields. Spencer now grows and sells more sweet potatoes, peppers and tomatoes than ever before.
Coupled with the water tanks, the programme has also prioritized education. Seminars are run by the Rural Agricultural Development Authority, a government agency, which aims to broaden the farmer's knowledge and skills.
Although it is not unusual for women to farm these lands, Spencer speaks about how the trainings have helped to empower the female members of the group by coming together. "To me, the learnings and the trainings bond us ladies together," she says.
A life in the mountains
Back at the gathering of the Mount Airy farmers, the assembled say some prayers and repeat their mantra aloud two times: "We are the Mount Airy Farmers Group our motto is: All grow in fear and failure bearing fruits of confidence and success."
Spencer, who is in her 40s, is a vocal participant at the meeting and obviously well-liked. She was born in Mount Airy and has been farming these fields most of her life. She has vivid memories of working on her father's farm as a child. Unable to afford to pay anyone else, he often pulled her out of school to sow and reap the fields.
That's a common refrain among many who grew up in Mount Airy – and one the new UN programme is aiming to change.
"If my father had this harvesting system, would I have gone to school more?" Spencer asks herself. "Yes, probably. But even then, he was always working us. So I'm sure he'd find something for us to do," she says laughing.
Spencer welcomes the introduction of the water tanks. However, she says current rainfall patterns mean water sometimes still runs out. "If you don't manage your water properly, one will run out before you get anywhere," she says ominously.
Her story may be one of success today, but it shows that living with climate change will require adaptation and continued investment for years to come. UNEP's 2021 Adaptation Gap Report called for an urgent increase in financing for climate adaptation. It found that adaptation costs in developing countries are five to ten times greater than current public adaptation finance flows, and the adaptation finance gap is widening.
Climate change: For 25th year in a row, Greenland ice sheet shrinks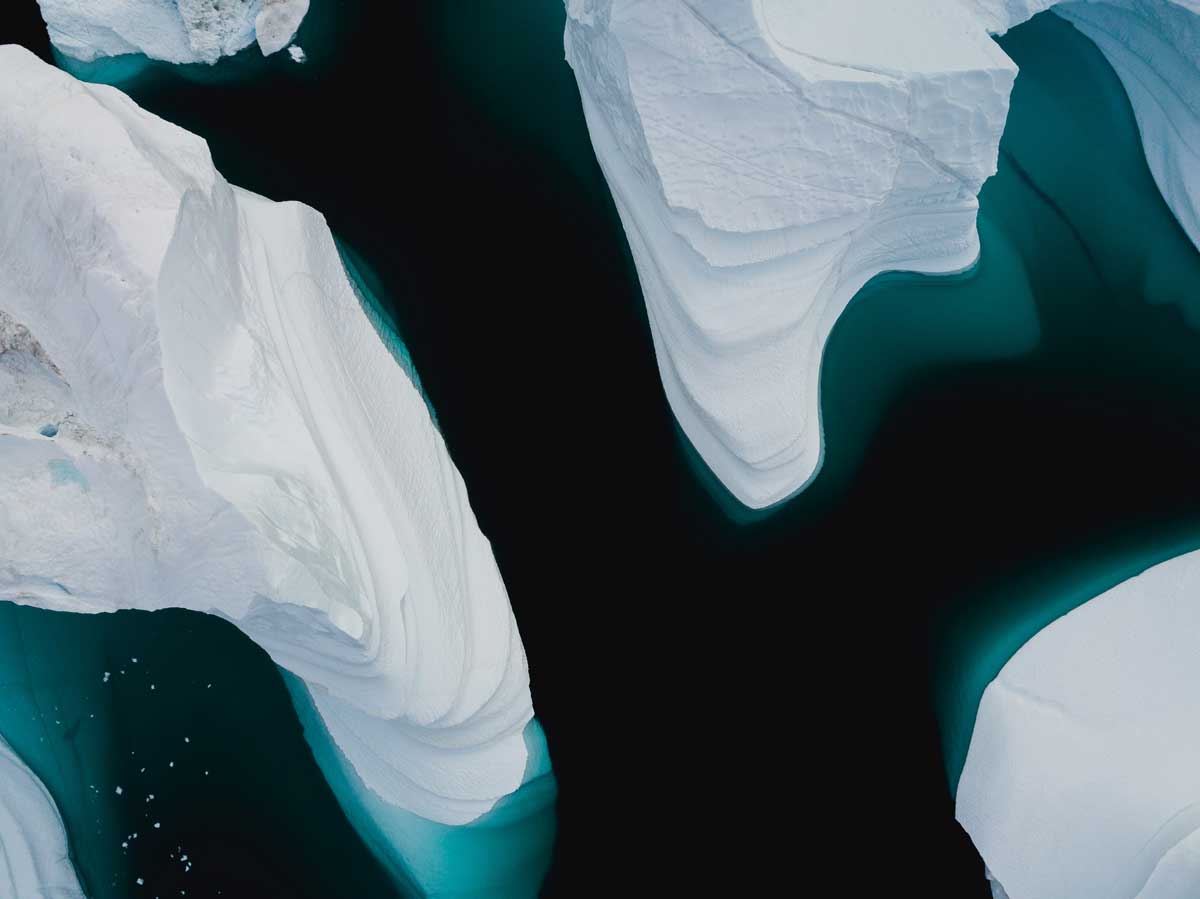 2021 marked the 25th year in a row in which the key Greenland ice sheet lost more mass during the melting season, than it gained during the winter, according to a new UN-endorsed report issued on Friday.
The data from the Danish Arctic monitoring service Polar Portal – which forms part of the UN weather agency WMO's annual State of the Climate report – shows that early summer was cold and wet, with unusually heavy and late snowfall in June, which delayed the onset of the melting season.
After that, however, a heatwave at the end of July, led to a considerable loss of ice.
In terms of "total mass balance" (the sum of surface melting and loss of ice chunks from icebergs, in addition to the melting of glacier "tongues" in contact with seawater), the ice sheet lost around 166 billion tonnes during the 12-month period ending in August 2021.
Climate change
These numbers mean the ice sheet ended the season with a net surface mass balance of approximately 396 billion tonnes, making it the 28th lowest level recorded, in the 41-year time series.
This could be considered an average year, but Polar Report notes how perspectives have changed, due to rapidly advancing climate change. 
At the end of the 1990s, for example, these same figures would have been regarded as a year with a very low surface mass balance.
The report also notes that the cause of the early summer chill, could be due to conditions over southwest Canada and the northwest United States.
In these territories, an enormous "blocking" high pressure system was formed, shaped like the Greek capital letter Omega (Ω).
This flow pattern occurs regularly in the troposphere, and not just over North America, but it had never been observed with such strength before.
According to the report, an analysis by World Weather Attribution demonstrated that it could only be explained as a result of atmospheric warming caused by human activity.
Notable year
According to the report, 2021 was notable for several reasons.
It was the year in which precipitation at Summit Station, which is located at the top of the ice sheet at an altitude of 3,200 metres above sea level, was registered in the form of rain.
The year also saw an acceleration of the loss of ice at the Sermeq Kujalleq glacier, where the rate of loss had otherwise been stagnant for several years. 
Winter snowfall was also close to average for the period between 1981 and 2010, which was good news, because a combination of low winter snowfall and a warm summer can result in very large losses of ice, as was the case in 2019.
2022: Emergency mode for the environment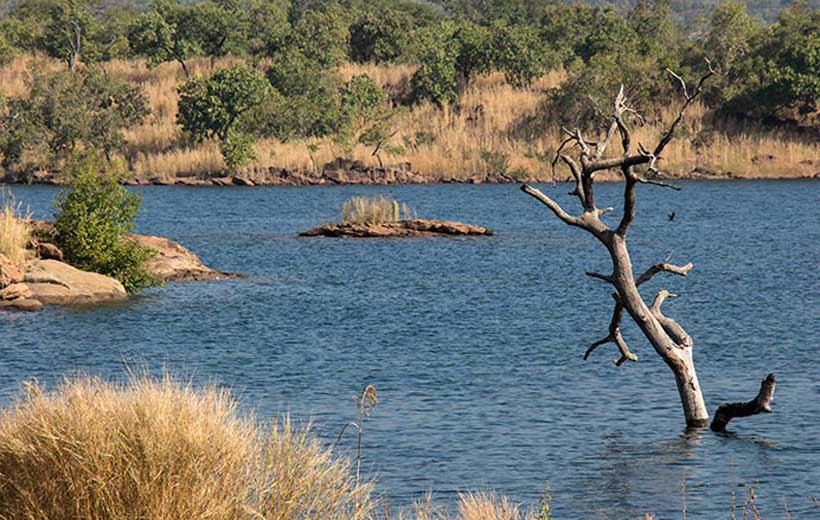 As the new year gets underway, the world continues to grapple with a number of familiar challenges – the continued COVID-19 pandemic, resurgent wildfires, enduring crises of climate change, biodiversity loss, and pollution and waste. Yet, 2022 could prove to be a seminal year for the environment, with high-level events and conferences scheduled, which are hoped to re-energize international cooperation and collective action.
The coming year will also mark two golden jubilees. In 1972, the world took up the environmental mantle at the historic UN Conference on the Human Environment in Stockholm. The meeting firmly placed the environment on the priority list of governments, civil society, businesses and policymakers, recognizing the inextricable links between the planet, human well-being and economic growth. Now, fifty years later, the Stockholm+50 meeting in June 2022 will commemorate the event, reflect upon half a century of global environmental action and look forward.
The Stockholm Conference also birthed the United Nations Environment Programme (UNEP), the UN entity mandated to monitor the state of the environment, inform policymaking with science and galvanize action. For fifty years since, UNEP has used its convening power and rigorous scientific research to coordinate a global effort to tackle environmental challenges. A series of activities will mark UNEP's 50th anniversary this year.
UNEP is going into 2022 with a new "Medium-Term Strategy" featuring seven interlinked subprogrammes for action: Climate Action, Chemicals and Pollutions Action, Nature Action, Science Policy, Environmental Governance, Finance and Economic Transformations and Digital Transformations. The strategy was agreed at 2021's fifth session of the UN Environment Assembly; the resumed session, known as UNEA 5.2 will take place in February 2022. Under the overarching theme of 'Strengthening Actions for Nature to Achieve the Sustainable Development Goals', discussions will highlight the pivotal role of nature in social, economic and environmental sustainable development.
June will be a busy month on the environmental calendar. On the 5th, the world will come together to celebrate World Environment Day. Led by UNEP and held annually since 1974, the day has grown to be the largest global platform for environmental outreach, with millions of people engaging to protect the planet. This year's event will be hosted by Sweden, under the campaign slogan "Only One Earth", with a focus on living sustainably in harmony with nature.
While this timeline of environmental achievements is proof of what can be achieved through multilateral action, the science remains irrefutable. Unsustainable patterns of consumption and production are fuelling the triple planetary crisis of climate change, nature and biodiversity loss, and pollution and waste. UN Secretary-General António Guterres has warned that the triple crisis is humanity's number one existential threat.
Several global events in 2022 aim to encourage dialogue and influence policy decisions to address the triple crisis. These include a post-2020 global biodiversity framework, which will be adopted in May at COP 15, and could stave off the extinction of over one million species, and the UN Ocean Conference in July, which seeks to protect one of our most vital ecosystems. A detailed list of related events is available on the UN web site.
Last year, the UN Secretary-General reminded the world that "We are at a crossroads, with consequential choices before us. It can go either way: breakdown or breakthrough."
Experts hope that 2022 will be a year of breakthroughs for the environment.