Bosnia and Herzegovina to Help Businesses Weather the COVID-19 Crisis
Micro, small and medium enterprises (MSMEs) affected by COVID-19 in Bosnia and Herzegovina will receive a boost through a new, $65.30 million loan (BAM106 million equivalent), approved today by the World Bank. The Firm Recovery and Support Project loan will help MSMEs recover through improved access to much-needed, longer-term financing and the provision of tailored programs, focused on adapting technology and digitization.
The deep and far reaching impact of the ongoing crisis caused by the COVID-19 pandemic calls for additional financing to support MSMEs in Bosnia and Herzegovina, including to underserved market segments such as women-inclusive enterprises, young firms, and firms in lagging regions. As a result of the increased uncertainty due to the ongoing crisis, commercial banks have been cautious in intensifying their lending activity to enterprises at a time when demand by MSMEs for additional financing has increased. The Firm Recovery and Support Project addresses this challenge by making longer-term financing available to viable MSMEs hit hard by the crisis, as well as to vulnerable and underserved segments that would otherwise face challenges accessing term-financing in support of enterprise recovery and growth. The project will also support the redesign of government programs aimed at helping firms adjust to the post COVID-19 world. It is expected that the project will directly support hundreds of businesses and as many as 10,000 jobs.
"MSME's in BiH are severely affected by COVID-19, as they confront the combined shocks of lower demand, a shortage of working capital, and supply chain disruptions, causing many to require external financing to maintain business operations, retain jobs, and ultimately recover from this crisis," says Emanuel Salinas, World Bank Country Manager for Bosnia and Herzegovina and Montenegro. "This project will provide crucial financial assistance to help firms survive the economic downturn and adapt to a new operating environment. It will also contribute to a recovery that is resilient to future shocks. We hope the project will be urgently processed by the authorities so the funds can be made available to MSMEs as soon as possible."
The COVID-19 outbreak highlighted the structural deficiencies of the country's business environment. The current situation is therefore an opportunity for Bosnia and Herzegovina to address some of its vulnerabilities to external shocks and overcome the changes needed to transform its economic model. The COVID-19 pandemic has showcased the need to ensure firms are able to adjust to working in the "new normal" being created by the pandemic, and adopt new technologies that can increase their growth potential and competitiveness during the recovery phase.
This project is an additional component of the wide-ranging response to the crisis response focused on support to MSMEs by the World Bank Group and other development partners. The World Bank portfolio of active projects in the country includes 11 operations, totaling $526.60 million. Additional areas of support include health, transportation, employment, energy efficiency, local infrastructure, and water management.
How Twitter can help your business
Twitter is easily one of the leading online platforms which encourages networking on a global scale. The number of users, more than 300 million, is staggering and this is not through sheer luck on their part. The virtual destination provides many advantages including a delectable smorgasbord of ideas for your business. Avoid it at your peril. Here, you can in very little time, easily and cost-effectively develop your brand, its awareness, relationships with customers, past, present, and future, especially if you decide to buy real Twitter followers. A tweet is a post, Twitter style. It will include content, copy and visuals are possible, which captivate your followers. Playstation, Starbucks, and Chanel are among the most popular brands, with a combined following of 42 million people. Brainstorm these ideas as relates to your business and upon implementation, you'll enjoy their effects.

1. Brand Story
The story about your multi-faceted business should be diligently threaded across your content calendar. Whether your business is complex in its offering or not, your tweets must be diverse in their topic. Impress with accolades received, ooze humility sincerely with a question about a product color you're grappling with, showcase team member achievements, or the fun on offer at the trade expo you're attending. Your followers will be converted to loyal and long-term customers if you bear all, professionally.

2. Generate Traffic
Social media content calendars often include a call to action, usefully encouraging a specific activity and how and where to do so, which very often will direct the individual to your website, blog, or perhaps an insightful video. Twitter generates traffic to your other important locales, which is one or more steps closer to a purchasing decision. This is what you want and lots of it!

3. Tweet from Anywhere
If your launch strategy includes activity on Twitter next Wednesday, while you'll be basking in the sun on a beach in the Mediterranean, finally enjoying a long overdue vacation, execute it from your lounger, on your mobile device. You don't need your larger devices to navigate Twitter and enjoy success. The ease with which you can communicate with followers easily categorizes this platform as one of enormous convenience.

4. Massive Reach
You have never had this number of people quite literally at your fingertips. Be crystal clear about who your target audience is. That your offering has a 250km radius limitation, is crucial information. If you have a limited quantity of an item, your content must reference this. You do not want to disappoint someone continents away, who thinks that what you offer is theirs for the taking when that is not the case. You have an opportunity for massive reach. Plan well and your bottom line will impress all stakeholders.
5. Research Competitors
Know what your competitors are doing. Follow their Twitter profiles and make note of what type of content tends to elicit the greatest level of engagement, good or bad. Follow some of their more active followers, which may lead you to more like-minded prospects. Keep a close eye on their influencer activity. All this research will provide a useful understanding and may inform some of your future choices. However, Twitter has over 350 million monthly users, so avoid focusing your efforts on trying to out-perform them. Focus instead on doing what you do, to a level of excellence and soon enough, your competitors will be following your lead.
Twitter must be included in your comprehensive marketing campaign. Its statistics are indicative of an organization that understands very well what it can do for you and it supports your success, with continual enhancements, all of which will continue to generate traffic, conveniently.
Global Policy-makers Face Complex Set of Divergent Economic Challenges in Coming Year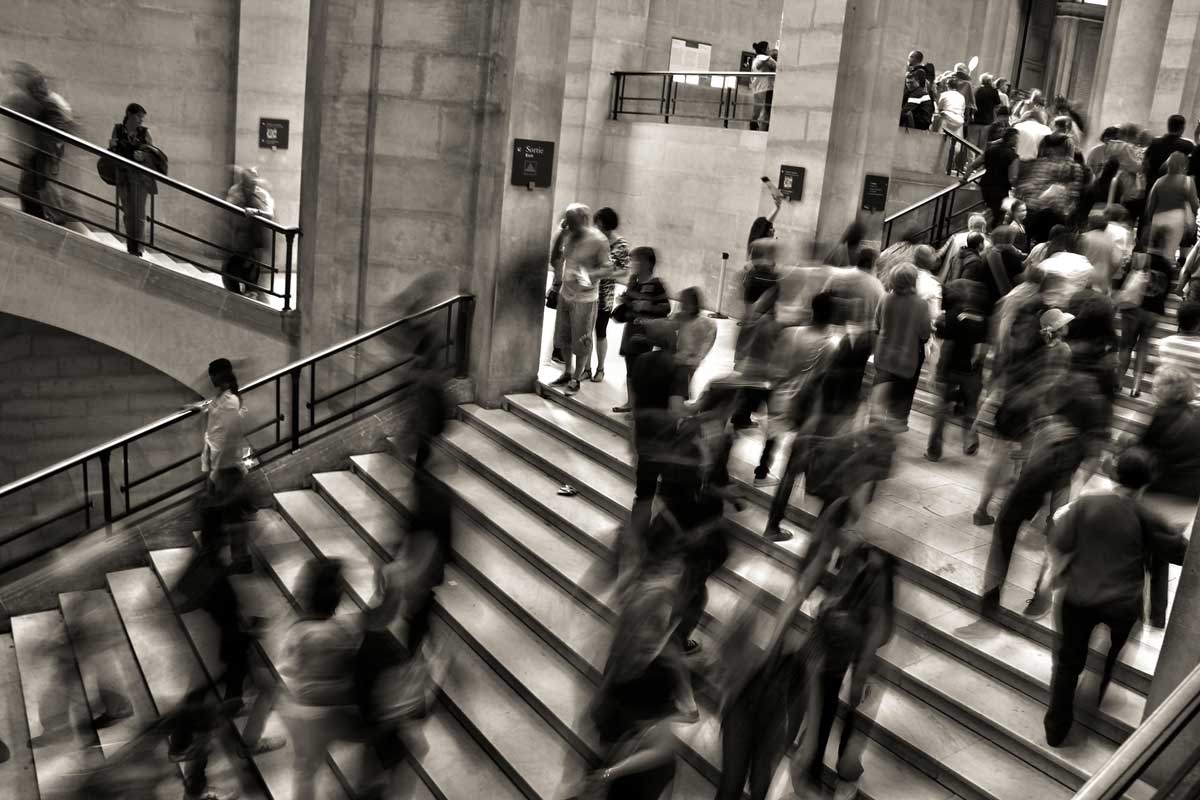 From the impact of a new COVID variant to continued inflation, governments will continue to face economic challenges in 2022. In a session on the global economic outlook, policy-makers outlined their immediate and long-term actions to stabilize the global economy to business, government and civil society leaders taking part in the World Economic Forum's virtual event, the Davos Agenda.
Kristalina Georgieva, Managing Director of the International Monetary Fund, emphasized that the response to the pandemic crisis has been anything but orthodox. "In a highly coordinated fashion, the world central banks and fiscal authorities have prevented the world falling into another great depression," she said.
"Policy flexibility is critical in 2022 – persistent inflation, record fiscal debt levels and COVID-19 combine to present a complex obstacle course for policy-makers," she added. In particular, vaccination rates represent a dangerous divergence between countries; more than 86 countries did not meet end-of-year vaccination targets."
Georgieva expects the economic recovery will continue in 2022, but she cautioned: "It is losing momentum amid persistent inflation and record debt levels which now exceed $26 trillion." More than 60% of developing countries are heading towards debt distress", she said, more than twice as many as a few years ago.
Christine Lagarde, President of the European Central Bank, said that during the COVID-19 crisis, monetary and fiscal policies joined hands to respond exceptionally to the pandemic. "In Europe, so far, we are not seeing inflationary pressure spiral out of control. We see wages and energy prices stabilizing from the middle of the year as bottlenecks reduce and wage inflation normalizes."
She added: "In Europe we are unlikely to see the kind of inflation increases that the US is experiencing; demand and employment participation are only just returning to the pre-pandemic levels." She stressed that "Europe is stronger and more united than it was before the pandemic and we will act if we need to."
Kuroda Haruhiko, Governor of Bank of Japan, said Japan has been relatively successful in minimizing the death rate from COVID-19, although the economic recovery is still lagging. "Public sector debt in Japan is now well over 200% of GDP," he said, "but the government projects a primary surplus from 2025, hence thereafter public debt should decline."
He was optimistic about progress so far. "The Bank of Japan's accommodative monetary policy has been working well and the Japanese economy is now emerging from the spectre of 15 years of deflation." He went on to say: "In Japan we expect an inflation rate of about 1% in 2022 and the Bank of Japan will continue our stimulative monetary policy"
Sri Mulyani Indrawati, Minister of Finance of Indonesia, revealed that the country should see a strong recovery in 2022. "To build on this, we are expecting more than 1% of additional GDP growth from a series of recent reforms."
She said that Indonesia is the largest economy in the ASEAN region but "it is vulnerable to a dependence on commodities – the emphasis now is on value-added activities". She added: "We are improving Indonesia's investment environment with a comprehensive reform package on tax, regulation and incentives."
Paulo Guedes, Minister of Economy of Brazil, said his country's economy is bouncing back strongly and economic output is already above the pre-pandemic level.
"Do not underestimate Brazil's resilience," he said. "The country's debt to GDP ratio has stabilized at around 80%, well less than widespread fears that debt/GDP could exceed 100%." He pointed out that more than 3 million new jobs were created in 2021 and the government has assisted 68 million Brazilians with direct income transfers.
He was less upbeat about inflation. "Central Bankers are asleep at the wheel – inflation will be a persistent problem for the western world. Inflationary pressures will not be transitory."
Afghanistan: 500,000 jobs lost since Taliban takeover
More than half a million people have lost or been pushed out of their jobs in Afghanistan since the Taliban takeover, the UN International Labour Organization (ILO) said on Wednesday.
In a warning that the economy has been "paralyzed" since the de facto authorities took control last August, ILO said that there have been huge losses in jobs and working hours.
Women have been hit especially hard.
By the middle of this year, it's expected that job losses will increase to nearly 700,000 – with direst predictions topping 900,000 – as a result of the crisis in Afghanistan and "restrictions on women's participation in the workplace".
Gender gap
Women's employment levels are already extremely low by global standards, but ILO said that they are estimated to have decreased by 16 per cent in the third quarter of 2021, and they could fall by between 21 per cent and 28 per cent by mid-2022.
"The situation in Afghanistan is critical and immediate support for stabilization and recovery is required," said Ramin Behzad, Senior Coordinator of the International Labour Organization (ILO) for Afghanistan. "While the priority is to meet immediate humanitarian needs, lasting and inclusive recovery will depend on people and communities having access to decent employment, livelihoods and basic services."
Hundreds of thousands of job losses have been seen in several key sectors which have been "devastated" since the takeover, ILO said.
These include agriculture and the civil service, where workers have either been let go or left unpaid. In construction, the sector's 538,000 workers – of which 99 per cent are men – have suffered too, as major infrastructure projects have stalled.
Forces sapped
The Taliban takeover has also led to "hundreds of thousands" of Afghan security force members losing their job, said ILO, noting that teachers and health workers have been deeply impacted by the lack of cash in the economy, amid falling international donor support.
As the crisis continues to unfold, ILO explained that the Taliban capture of Kabul on 15 August, threatened hard-fought development gains achieved over the past two decades.
Domestic markets have been "widely disrupted", the UN agency said, while productive economic activity has dropped, which has in turn driven up production costs.
At the same time, because Afghanistan's reported $9.5 billion in assets have been frozen, "foreign aid, trade and investment…have been severely impacted", ILO continued, pointing to cash shortages and restrictions on bank withdrawals, causing misery for businesses, workers and households.
Kids pay price
The lack of work also threatens to worsen child labour levels in Afghanistan, where only 40 per cent of children aged five to 17 years old attend school.
In absolute numbers, ILO noted that there are more than 770,000 boys and about 300,000 girls involved in child labour.
The problem is worst in rural areas – where 9.9 per cent, or 839,000 children – are much more likely to be in child labour compared to those in urban areas (2.9 per cent or 80,000).
To support the Afghan people this year, the UN's top priorities are to provide lifesaving assistance, sustain essential services and preserve social investments and community-level systems which are essential to meeting basic human needs.
In support of this strategy, the ILO has pledged to work with employers and trade unions to promote productive employment and decent work.
The organisation's focus is in four key areas: emergency employment services, employment-intensive investment, enterprise promotion and skills development, while respecting labour rights, gender equality, social dialogue, social protection,elimination of child labour and disability inclusion.